so hi! prepare yourself for anton overload in this one. he's already back in new york and i kinda miss him. this was like 3 saturdays ago when i had a life. we were chillin watching football at giovanni's with ltom.



…and taking beach breaks

if you ever kick it with landon it's pretty much guaranteed that you'll wind up with a twinge of iphone envy. even if you have no desire to ever get one. this is him using brightkite to tell boogz our exact location.
see. i mean shit. iphone = boogz arrival. *like that*
saturdays with nothing to do. this happens, like, never lately. i love my job but i kinda love friends and beer too. balance.
this was the saturday that mstrkrft played at next door, by the way. i was at next door three times in one week that week. which is rad since they kinda aren't *technically* open. i was all giddy over bri's shirt so i'm sorry you can't see it. it says "Not Kara"
mstrkrft was pretty epic
i am all about electro for about ten minutes. then it starts to get too noisy. i was waaaaaay more hyped on the man behind the curtain.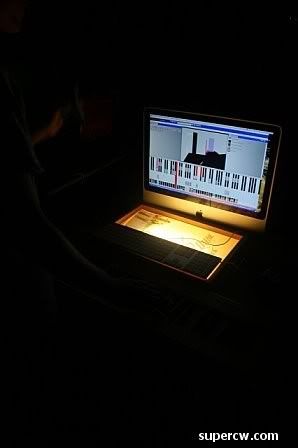 but don't think there was anyone else there with my thought process. people were going nutso down there.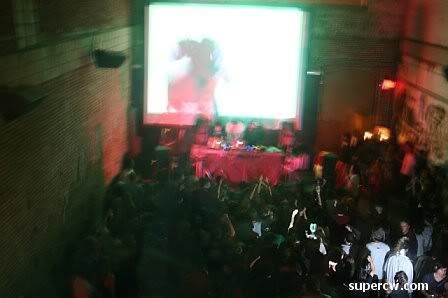 and that's totally ok, you guys. go nuts. i was kinda going nutso up here. the man behind the curtain? one of my favorite local artists ever, joseph paahana. i'm just gonna chill and let you scroll down….
aw to the max! my londoner from japan was still in town and i was pretty giddy about that. how come EVERYTHING from japan is so damn CUTE! don't believe me? LOOK at his SOCKS!!
meanwhile downstairs.
meanwhile upstairs.
jump offs for life! luke is at sundance right now. probably making everyone all stoked on his brain. no fair. you better get back here.
meanwhile upstairs. honozooloo took a break from taking epic photos of the show and was showing my londoner from japan the epic iphone skateboard app game thing.
it's super addicting. almost as addicting as londoners from japan.
meanwhile next door at thirtynine. ltom was giving our long beach ladies rvca tattoos.
such cuteyfaces
oh wait! here's mstrkrft for you:
all ages.
stand by while i prepare to take an epic shot of the coolness….
…that is luke and co.
poor daniel. he was kinda beat down tonight. saturday is like his tuesday. but saturday this week was my *actual* saturday and it's v lounge or bust.
boogz knows.
haw haw, so does/did anton
jamianton
RYAN too!!
oh wait- now it's tuesday. still v lounge. it's our long beach homies last night in town.
aw man. i miss you guys already.
it's anton glamb's last night in town too. he's going out with a kea ho bang.
little dyson ramones is all growns up.
landon continuing his reign as the cuteyface of hnl.
applenuts is a close second. i guess.
fibes! i see you honey.
speaking of cuteyfaces, v lounge never has anything but.
meanwhile, anton and kea ho are doing their thing. it's called something. shoot! what! *google* OH! ladytrix! i'm gonna chill for a sec and let you scroll thru the show:
it was pretty fun, sorry if you missed it. bye bye anton honey. it's always so nice to get you for christamas AND my birthday. xoxox. TUAN it was nice to have you too, sir mayor of long beach. say hi and give kisses to the 508 crew for me.
and these two too. *muahmuahmuahmuah*
jump offs for life!
ps: he was just messing around but tuan has some killer moves. i was dying to see the real cause we just don't see that a whole lot around here.
jamiface was lurking too.
meanwhile at work, i was busy kicking off grey goose as the official martini of the sony open.
i work with some pretty killer people you know. who knows kevin and pii!!
i know you all know john berger. if i knew i would be in his column last week i certainly would have tried harder. maybe a dress or something. ugh.
but anyway. we gave away some killer prizes.
yup. i kinda have the best job ever.
we're at level 4 on a friday too. MAN i should have dressed up. too busy these days to get hot. it's a problem.
maleko and john berger were twins tonight.
and metromix won a giant bottle of grey goose. drinks, tracy?
daniel came with his "sort of" girlfriend.. i had to just ask him if she was his girlfriend and he said "sort of" but i could tell he wanted to say "YES". aw.
work friends.
we get out of hand kind of a lot. it's fun.
later that week i was still working. hows the red carpet for the sony open thing? jeez man. it went for like seven miles.
they were showing paul blart mall cop. i had to ask the guy on the phone seven times: "what?" because i haven't seen a movie trailer in years and had no idea what he was saying. say it out loud. paul blart mall cop. makes no sense. i was like "paulblartmallcop? WHAT?" sorry justin.
they totally transform ward theaters for this event tho. it was pretty nice.
thank god they sent in the calvary. my camera was on it's last legs anyway.
oooo but i managed to pop a couple more off, of the important things. haw.
lotsa golfers lotsa celebs lotsa food lotsa grey goose.
i should have taken more. sorry.
later that night i was lurking the cabaret in the bathroom at thirtyninehotel.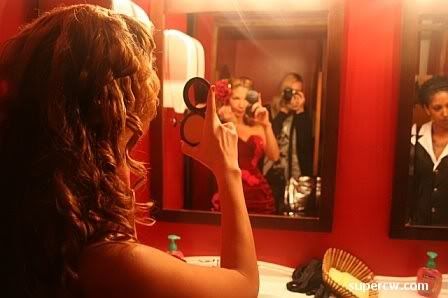 MAN kaleidoscope is so good there. thirtynine is seriously like the best thing that's happened to that event since mark howard.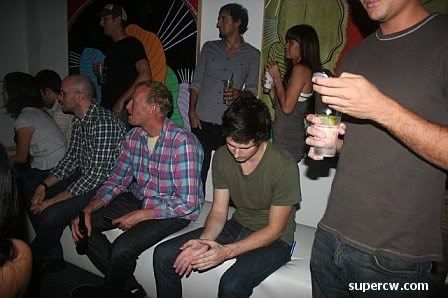 at sea was playing and now they have a new name: city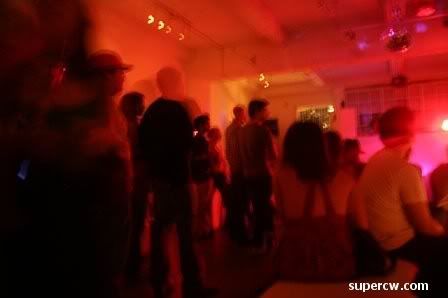 city/at sea was OHMYGOD!!! i just sat here with like every muscle in my body clenched. the best way ever to blow off steam was tonight.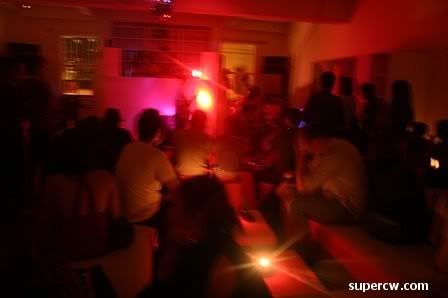 i pretty much didn't move from this spot for like 2 hours. work stress: gone.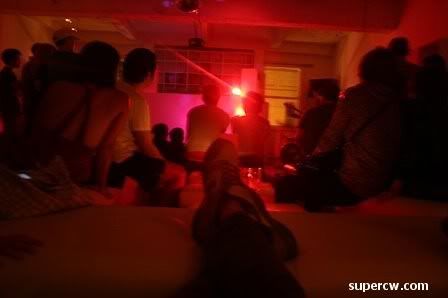 andy is back in my life. i KNOW i'm not the only one that hears a southern drawl when he talks. can i PLEASE get a witness.
monday was supersecretspecial evening at nobu to congragulate him on his new book venture. NOBU Miami! the party cookbook. right on!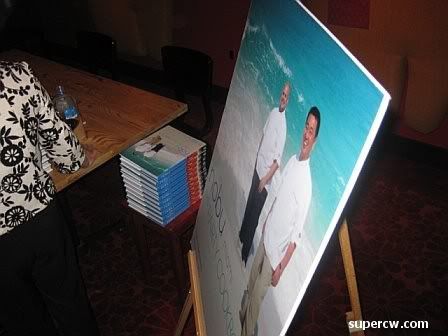 there was kind of a lot of us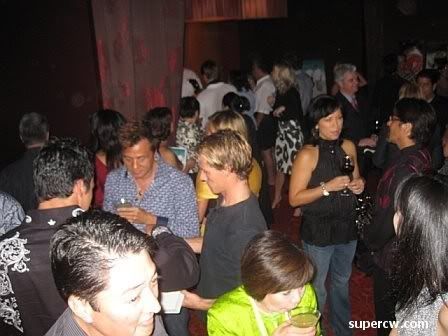 there was party food
i'm telling you right now: you haven't lived until you've tried a uni mint mojito from chef nobu
luxurious friends were lurking. modern luxury's publisher buddy moore and louis vuitton's mary chang. OH HI!
cuteys were lurking too. SARAH!!
speaking of best friends forever. daniel dae kim was having dinner and rolled through to say hellos. i seriously love this man. he said he's been working his face off so SPOILER ALERT! maybe jin didn't die after all. man i can't wait to watch the new season you guys.
i also can't wait to eat this whole tray of mini potato croquettes.
starting with this one
dr alvin chung and john berger are all about events like this. i know cause i always see them. HI !
i think i ate like seven sea urchin mojitos. drank? ate? atedrank?
well it was either these or the champagne cocktails that got us pretty lit. tonight was the best monday ever.
oh speaking of! my date was supercouple sarah and eskae. if you have the means, i highly recommend having them as your plus one. so killer. definitely the island's most stylish coulpe alive.
haw haw that's auntie mary showing me the champagne she was drinking for the holidays that she loved so much. it was something… french. haw haw. i have no idea what it was. one day i'll know everything about wine/champagne tho. promise!
fabulousness. HELLO!
best monday ever. thanks for being my plus one, supercouple.
i'm not done! got the weeK of elevate in the wings. just gotta write it out. i need a break but i'm so on it. SOON! thanks to everyone who helped us out last week, jeez how many cars can one girl go through in her life? i think i'm pushing 20 right now and i'm not even kidding. italy was 7 alone.
more soon. i GOTTA hit up kaleidoscope tonight tho. i'm celebrating our new nation with our distance and eskae. see you there?