how fast did this year go by? no really, i dunno. sometimes i thought it would never end. that was around march. then i don't know what happened. it's over. eh.
oh eight definitely had some gems though. last year my best of entry was one of the most popular entries on my blog so i guess i'll start scrollin and looking back and compile it again. i can.
i mean, nightlife was the same as ever. Good, bad, cool, arty, douchebaggy, creative, understated, overstated. I saw it all. If I had to say 2008 was anything I'd say it was the year of the homeys. And man we had some awesome bbqs.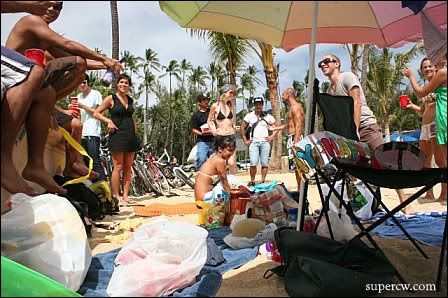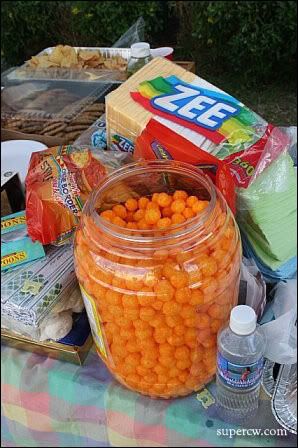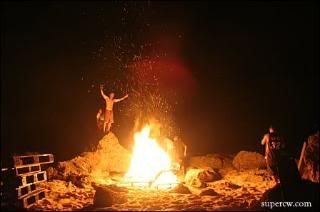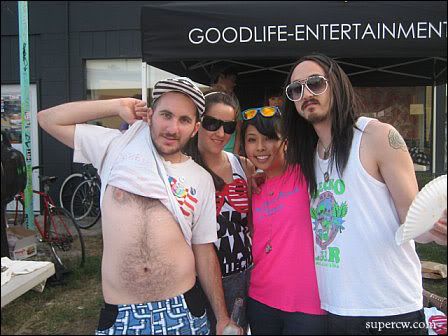 I got another new job
being a marketing manager for over 200 brands of booze is clearly is blowing my whole "not drinking much" thing out of the water. It's probably why i went from the gant bag of bones i was last year to the healthy volumptious thing i am now. um. 2009, can we get some sort of happy medium here. meanwhile i'll keep loving life and this job.

we had some epic art shows
i don't know about you but i'm loving the coupola as a venue. let's see more art in 09 guys!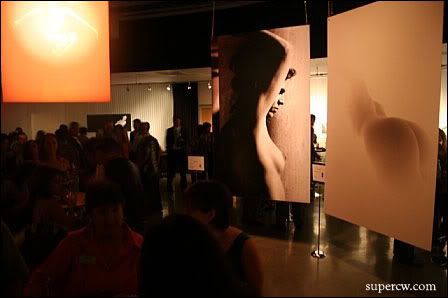 we lost some amazing talents
sergio goes. i miss you so much.


komo low. we're doing it all for you man.

i picked up a sponsor or two
and it definitely helps. i love you guys. media temple, red bull, and especially organik clothing. thank you for appreciating what happens here.

best art of 2008:
av club at the contemporary museum
see that wooden stage thing? so, they built that, laid down a graphic, covered it with paper, handed out wooden shoes dipped in paint, had people walk all over it, mic'd the stage, then distorted all the sounds. oh, and let everyone keep their foot-paint things they made on the thing. it was the coolest thing i ever seen.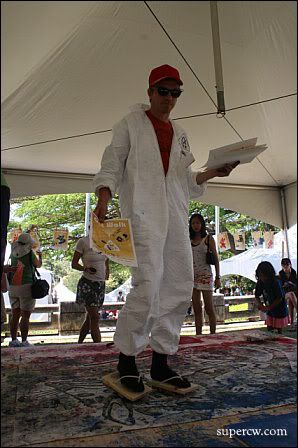 chiu at the coupola
finally. a place as epic as him. i loved this show so much.

z trip flyers
joseph pa'a'hana is killing it all over town, and i bet you never knew. pretty much any flyer you ever saw for next door and thought "woah, that's a cool flyer" was him. the firewater new year's eve party? him. the 3-d cutout z-trip car and statue? yep. him.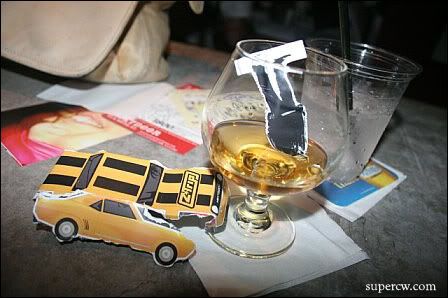 best design:
for the second year in a row is at thirtyninehotel. tim john for the soozou launch party. he totally transformed that place in to a vintage black and white yacht dream land of awesomeness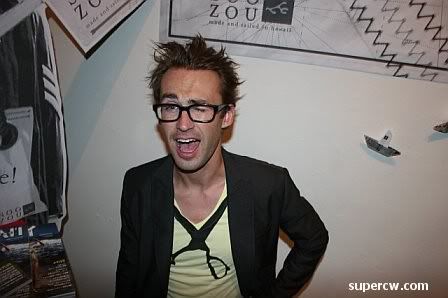 best shows:
the police at the blaisdell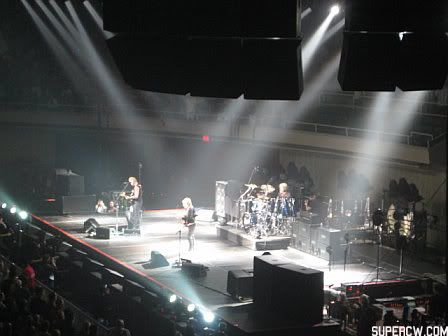 matt costa, revok and retna at blue hawaii
kid cudi at next door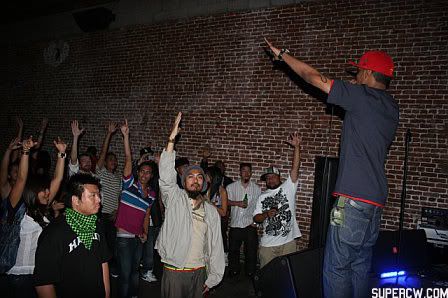 stonerokk and graham funke at skyline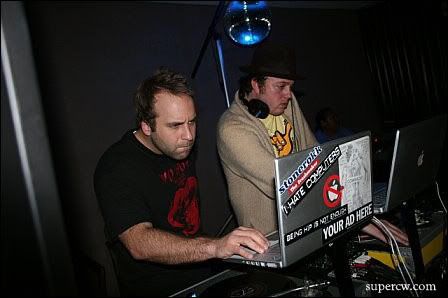 blue scholars at next door

vampire weekend at pipeline

black square at thirtyninehotel

the grouch at loft
and aaron yoshino cleaning up all the shows and events in town with his steeze

the Deadbeats at LOFT
such an amazing night this was. jeez, and myopenbar? what the! talk about the best concept ever. let's make sure everyone knows where all the free stuff is, then get them there. better yet, let's introduce those people to yummy booze and yummy bands and stuff and show them the best night ever. it's so possible.

best concert i didn't see (live)
silversun pickups at the hall. zane got these with my camera and i watched it online. rad huh.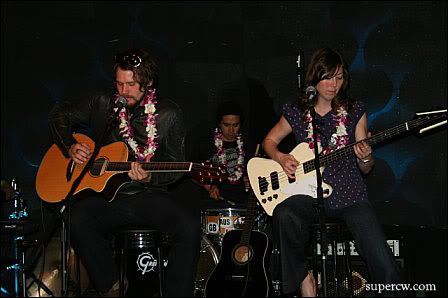 best fancy party
the oscars(tie) and the cinema italiano opening at ferarri

best look (in general)
bhutan at the academy
you all probably saw that art after dark version of the dragon's gift the sacred arts of bhutan but WOAH who was at the grand ceremony opening thingie they did for the exhibit? anyone? that kinda blew my mind.

pupukea
just the best place to be ever in the world.

groundup movement
keep it down. they're taking over.

first fridays at loft
especially when eskae played. i've never heard masta killa mixed with crystal castles in my life. he's the shit.

cherry blossom went mainstream
now you can see them regularly at places like the candy bar, skyline, kauai, office parties, etc. ok kidding about that last one. i think?

airspace workshop after hours
i miss art so much. art and his poloraids. airspace is the shit and you should already know this. but when you add art to the mix it turns into the most amazing night of brain soup possible.

showdown in chinatown
there was quite the scare this year with the whole torry moving to LA thing. thank god LOST started back up. we kinda need this event here man. and only you can do it. so thank you.

live nude art at bar 35
art at a bar? ok. live art at a bar? cool. live NUDE art at a bar? oh yes, people. very very good look.

la pistil
can every woman that lives in hawaii please own one of these dresses, please? then wear it out? like, can we have a la pistil dress day in 09? where that's the only thing you're allowed to wear? i bet that would spark up the population faster than the big earthquake blackout.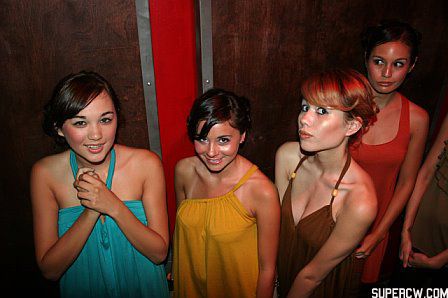 contrast magazine
i already went off about these guys. i am crushing major on every single one of them. can't wait to see the real thing, but i'm totally fine with just the website and parties.

that day that i was on lost
no photos allowed suckas. even tho i played a person with a camera. if only i could have slipped my cf card and battery in my prop camera. the few photos i did get were sneak-attacks thanks to torry my favorite person in the world. tanks eh!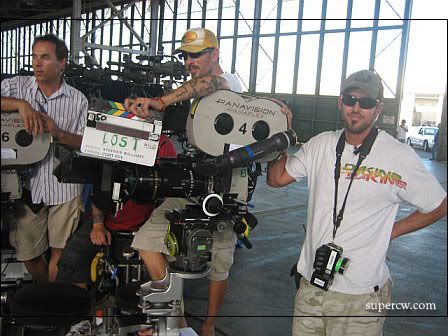 jonahface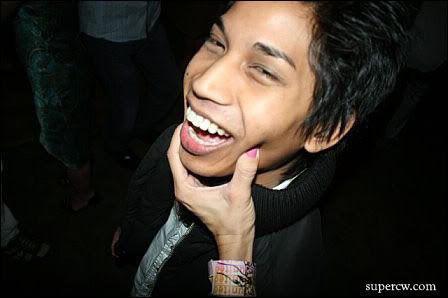 that sailor jerry film about chinatown that screened in chinatown
chinatown in the 40s seems like it was damn fun.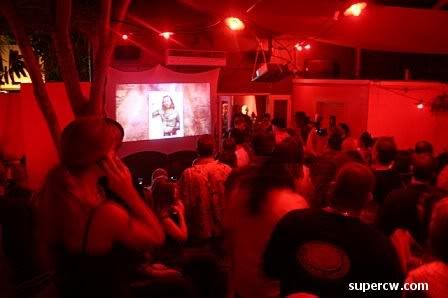 me doing my job before i even had my job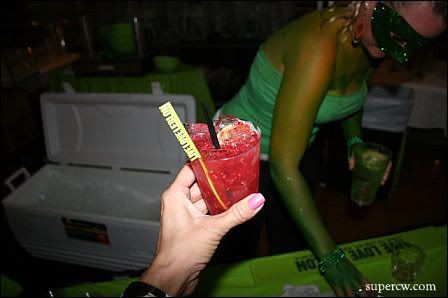 and my personal favorite:
getting to judge Hawaii's Hottest Male at the Women's Expo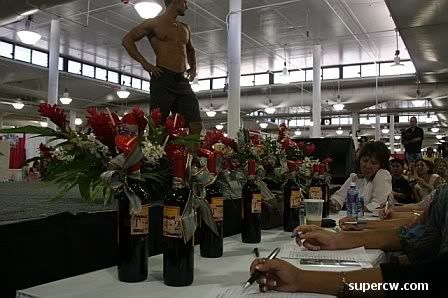 best try:
vertical junkies in chinatown
I was down. but eh, opening your own bar is waycool too. see ya at v lounge!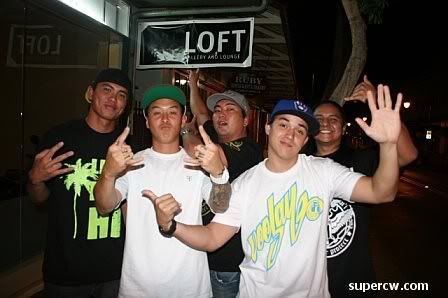 best trifecta night out:
it's a tie between st patrick's day (kalima and shanelle)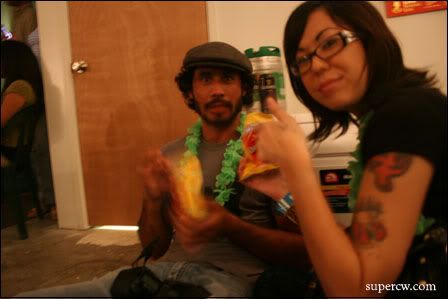 and 24k monday (with daniel and landon)

best pre party:
aloha stadium
and i feel honored to have been a part of it.

best waste of time:
cube e craft
i'm not even gonna link it cause i really don't want to be responsible for you getting fired.

best butt:
kristina and maria (tie)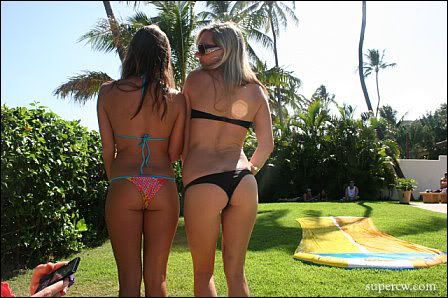 best birthday:
torry tukuafu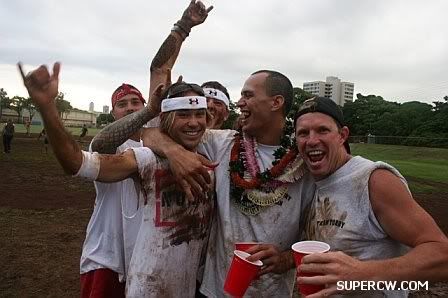 best new nightlife:
bonsai restaurant & lounge
i have a megacrush on burt, so this place is way more fun for me when it's mellow, but i'm having a hard time finding this bonsai in mellow state. say hello (again) to restaurant row. parking, close to everything, bar hopping capabilities and pretty great food.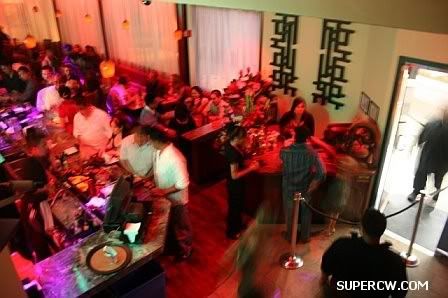 jj dolan
the come as you are no matter who you are bar with some damn good pizza. this is my pre downtown spot forever infinity.

level 4
love it or hate it or love to hate it, it's pretty fun to have an over-the-top clubby club option in case we need it. i know i've had some major makeouts on that dancefloor. thanks for the thrills at 3am, club.

what i'm going to miss most from 2008
barely legals…


…that keep getting older

jake the snake
screw you, seattle. thanks for stealing the island's most thorough and solid event planner we ever seen.

the geek meets
this new job is killing my social life. or should i say the things i am interested in life. web is taking a backseat as you may or may have not noticed. i'm trying. not being downtown for our rad lunches and meet ups is my biggest heartache of 09.

kaleidoscope at next door
it was a great spot for it. kinda bumming that it's pau. thanks to thirtyninehotel for keeping the indie rock dream alive in 2009.

ctrl alt del
man i miss you guys so much. i guess there's always gonna be something to fill that void of a reallyfuckinggoodband but here's hopes that someone can get us as hyped in 09 as you guys did in 08.

best newold piece of technology/social networking
twitter man.
finally more of yous are getting on there and understanding how radical it is to keep up with your peeps. all of a sudden people i didn't know or only sorta knew last year really are the most interesting people in life because of this thing.

Because of this thing i been meeting some kickass people irl too. nicole iglasias?!?! who knows her? totally my fave right now. yo, she gets stuff like this (don't worry it's totally safe for work)

Daniel Gray Gets That Bootay from Nicole Iglesias on Vimeo.
so yes. let's see what happens this year. not sure if you can tell i rushed through this one. i had this entry saved for a few months, adding bits and pieces as i was hyped on them. it was a pretty good list. then it disappeared from my wordpress. yet another reason why i miss hand-coding my shit like the good old days.
ba, it's cool. i'm out. happy new year and thanks for coming back over and over again. it really means SO much to me that you return all the time to read the updates. it's why i can't stop doing them.
let's be friends forever.