hi. ok so maybe when a new something opens i spend every night there, you're right. but it's honolulu, man. and it's not every day that your homies open their own BAR. say hello to one of the 29578273834 "grand openings" russ guys had for the new v lounge. you know i was one of the first ones there.



not sure if you made it over yet but MAN. this is so the spot you guys. seriously. i mean, you're walking in to a bar but it's like you're walking in to their house. in fact… walking in to russ's house is kinda like this. chill as hell, tons of booze, and hot ass dudes everywhere.

but ya, they put a lot of work in to this place and it totally shows. anyone can buff out a wooden floor and get darts, poker, barstools, and seven mega touches. not a lot of people have the rest of the ish that vertical junkies bring…

besides food, i mean. they are kinda like the hybrid promoter crew. they've been doing it everywhere for everyone for years. waikiki, chinatown, kaneohe, ward, upscale, barely legals, surf rock, sandbar. etc. i guess what i'm saying is they stretch across quite a few circles in the industry and this is like the new breeding ground. i'm loving it.

this was monday by the way. dart monday.

i get major guilt trips now for not going to every SINGLE event at loft from non-bf. not sure how i feel about that, but also not sure what the hell else i'm going to do on a monday night anyway.
hahahah poor chris is over the questions
yups. chill as hell monday. watching the boys be boys.
beats has been hooked on the alize and rum martinis ever since the pub crawl. it's the only thing i see him drinking at loft now. and he has absolutely no problem being seen with a pink martini. it's like his new trademark. he makes it so damn straight i'm about to stop wanting them cause they're too manly.

tonight was maka v's speciak 24k. it's very special and very intimate and has very good looking faces.

bar advice that i got from daniel tonight: don't grab the umbrellas at the bar and play with them

i guess they're expensive.
so ya, monday was chill. just the fam.

dammit russell!! what did i just say.
taking a break with my muse…

…and the non-bf. i swear nothing can go wrong if you're cruising with these two.
meanwhile back inside. see i told you. pink martini what. look who's gettin all the chicks.

so ya the nightlife scene on a monday gets pretty hot. it's kinda hard to get people ruckus even if it's their friday. we try tho. we try.
landon azn
landon alt
landon twitterhyping
wait no, it's probably a game. he has like thirty. they are all super awesome too. i'm surprised he is able to get anything done.
they are seriously the most addicting things ever. i love the space invader one that you just touch the plane things and they explode. god i'm so close to getting an iphone people.
oh ps: russellcam
me and daniel are trying to hard to get landon to move to town. we haven't told him the real reason is so his band will play private shows for just us at loft every night yet so shush. don't spoil it.
i was stoking everyone out on the sake2me stuff loft carries now. it's ssssooooo yum. sparkling sake that's flavored. watch out.
asian pear for my pear. it's the first bottled drink to blend pure, premium junmai sake with all-natural asian flavors.
yes i was working. it's my job to get people hyped on booze now. which isn't super hard. especially when it's good. we also had a nice time being entertained by the boys.
boys do such marvelous things
ok i'll just be honest. i don't really remember what we were doing exactly.
i do remember laughing my face off so hard this night that i actually woke up with a sore jaw.
move to town landon! look how much fun it is on random mondays. just do it, aaaahhhh. oh, and bring the rest of your band with you, k thanks. love, us.
non-bf wasn't tryina let us leave tonight. nevermind that it's monday and i'm NOT on an industry schedule.
trying to remember what the hell was so funny now is making my brain hurt. you all know what i mean tho right? i swear my favorite nightlifing is when i'm with people like that. everything is funny it's never about who did what it's about god DAMN that's some funny ish man, hah ha. hahahahahahahahhahaha.
funny funny funny pau.
k, so town then. k?
GOD friday night's blackout. that was kind of a bummer to have it happen when all the groundup artists were already in town setting up for the biggest artiest bday thing i was ever gonna see. we all chilled for a bit around loft hoping it wasn't as bad as it was but ya. you all know how that ended. i wrote about it saturday. OH! and i'm not trying to jump the gun here but i have 400 photos of the re-do we had on sunday. another blog. for now i'm STILL tripping out on going to my car the next morning and the door being wide open. those things are heavy and have to be shut just so. apparently daniel didn't shut it just so and it was hanging wide open all night. my neighbors must think i'm an alcoholic.
saturday night symphony is what's up. sorry. leave me to do what i want and i nerd out on beethoven 9. i mean come ON. by the end of this one you're sitting there like the dude in the memorex commercial. carmina burana this season people. who's in.
back to jj dolans for symphony debrief. man this place is something special. the pizza is really that good and it's quickly becoming my first choice for those lull moments when it's too early to go out but too late to really eat dinner. too bad i don't watch sports man.
saturday night chinatown was looking much better with lights.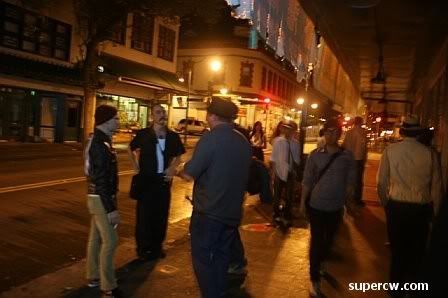 and soul clap was looking good upstairs
jami family time
speaking of family my main man was all about the early ups. it made later awesome.
i think we got here at like 10 or something. still kinda early. they were already about 7 shots in.
jamifamily
jamifamily
it's still festive in thirtyninehotel but that's about to change. i bumped in to trisha and she's got some killer plans for 09 and the artist residency program. i'm so hpyed you guys!!! they are gonna have Gelareh's stuff next tho. her painting are sick i can't wait to see.
you can't stand around when these guys are doing their thing. seriously.
i was crushing on what i thought were two japanese tourists that found their way to chinatown. it subsided a bit when they never once got up to dance. i was trying to understand that.
OH! we had totally inpromptu tweet up with twitterers tonight. i'm telling you! this thing is so fun now that you all are up in there. @nicoleboogz was showing @knowjuander why her stream is killer. it's all about who you follow.
@honozooloo who says he doesn't have time for a facebook. ok i guess i'll live. thank GOD you twit.
juan p who is putting in the overtime on his new album
aw. us.
farley! omg you have to get twitter man. i know it's not as cool as like living in costa rica or whatevs but seriously man. it's so it right now.
meanwhile soul clap. henney makes nocturnal sound krew giddy as hell. @nocboy gets this hype like never. he's usually super duper cool chill style just killing it with the music. @steve_eskae on the other hand… well you all know that drunk eskae is my fave.
hahahahah! aw, @hi_jami was loving it too. i don't think he stopped dancing the whole time i was there.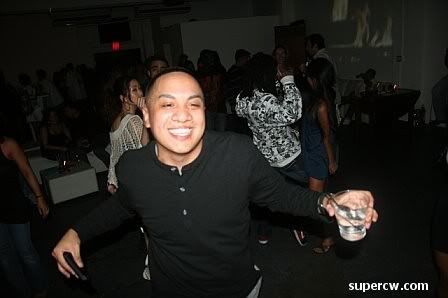 actually, i don't think anyone did. man tonight was sofa king on.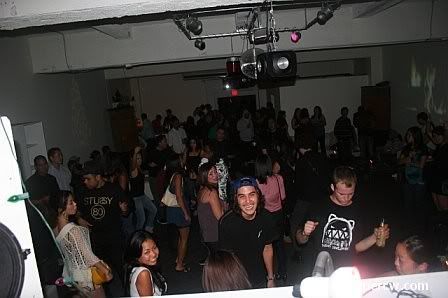 i was gonna gickr this and make it an animated gif but i forgot. just scroll fast.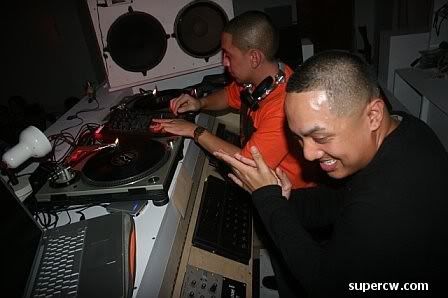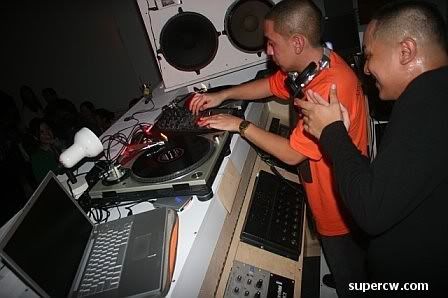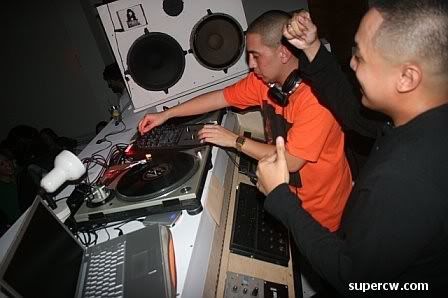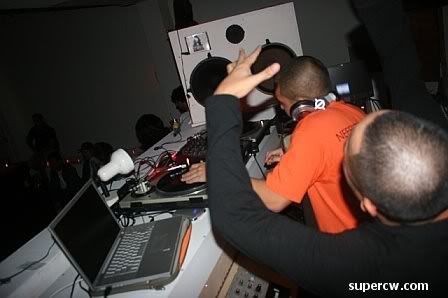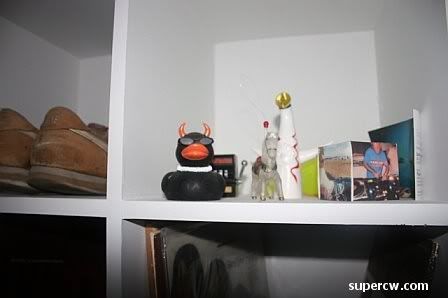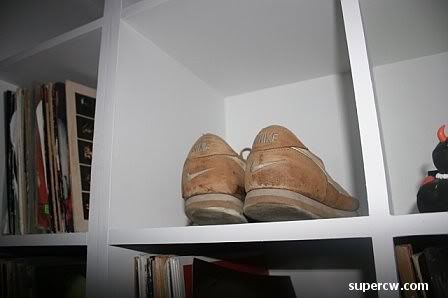 stopped by loft. just missed the cherry blossom show. DARN IT!!! mish. mmmmm-mmmmm mish. when's the next show honey.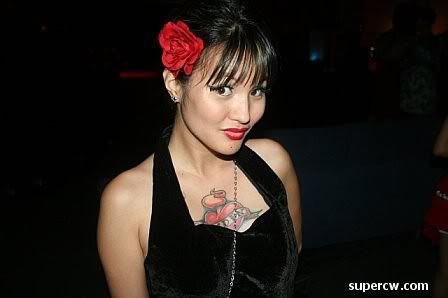 back at v lounge. my new 3am home.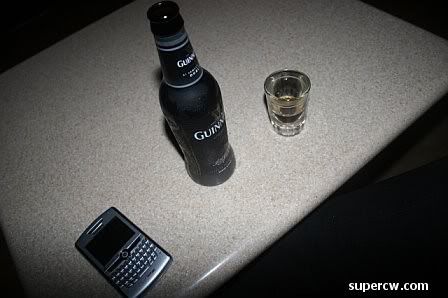 i was slobbering all over russ's shirt. how killer is this!!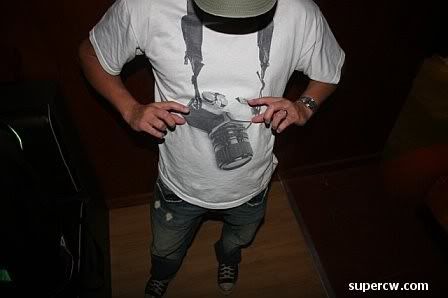 gimme that. AAAAAAh. god i need a new lens people.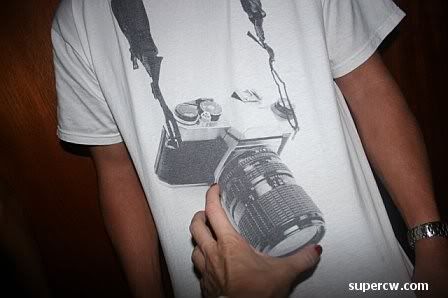 @thezenhi made it over. he always wears the sickest clothes. i think zen could be my new twitcrush.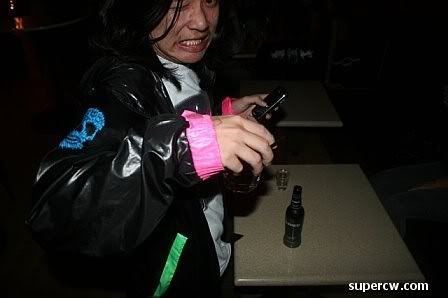 sorry. v lounge. 3am.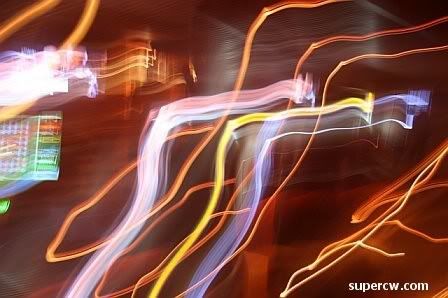 i was trying. we were celebrating my birthday.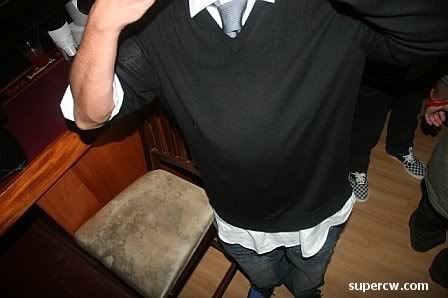 got grant kino. kind of. hey man, do you twitter or what!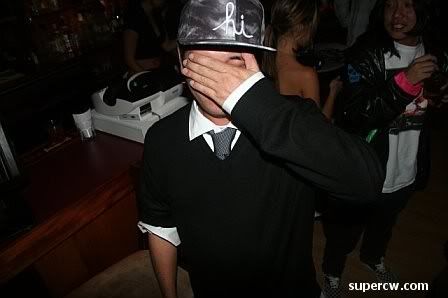 @fibesdiggi is protected on twitter. that means he ain't about all ya'll lurkin his stream yo. just the homeys.
god DAMN you in4mants dress cool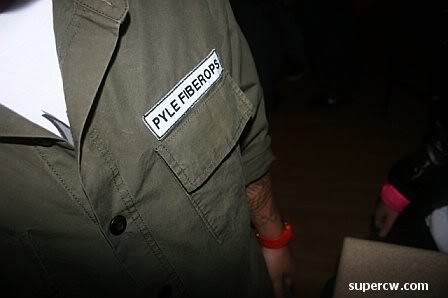 ya i'm kinda of getting back in to the late nights. it's nagl but damn it's fun. what the hell happens when you're sleeping anyway huh? that's right. nuthin.
but ya, thank you grant for keeping it real with the fake flowers. i love you forever for that man.
i actually wound up dousing it with michael kors so it would smell good. for the win.
the motley crue right here. i was in high fashion sweet face guy heaven tonight you guys. for real.
there was a lot more but canon was pau. it's fun going to sleep when the sun comes up.
birthday coming up soon. not, like my birthday. noooo, that's finally over. thanks to all of you for everything. it was amazing. i can't wait to share last night with you. soon.