woah. remember when i used to talk about stuff happening around town, like, before it happens? ya, sorry about that. i wish i had more time to update. perhaps we should just be facebook friends or something. i gotta unload last week though, it was a super busy one for me work-wise. but HIFF! i have been spending most if not all of my free time being blown away 12, 18, and 120 minutes at a time over at dole.
the sunday before this was a working sunday.

happy 20th anniversary, roy! damn, you know a lot of really good chefs

i was beyond stoked to be here

remember my oyster thing? i still don't know how many i could eat. these ones were from san francisco. i spent most of the evening lurking this area.

among other things

becker knows chef nobu. actually, he kinda knows everyone. the fact that we'd never met before he called me to come work at better brands is still incredulous to me. then again, i don't usually hang out with chef nobu.

ha ha alan suzuki was so funny– he saw that i looked a little beat down and immediately felt the huge lump in my neck and named it "marketing/events/promotions"

i can do it. it's amazing, actually. sometimes it's not even really work.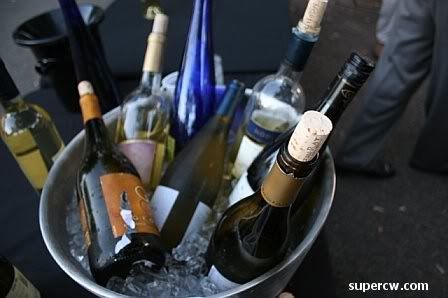 grand crew. loves ya!

oh, ps: roy's got friends in high places. the mayor sang a song for him even. it was that good.

jake shumabukuro did a thing too. HI!

later last week i had my very necessary rob time. i was bummed out that he was playing the "no pictures no pictures" thing. almost all of his facebook shots are mine.

more work more wine. wine work wine work.

seriously. more wine than work. well, more work than wine. but the work is just as good as the wine.

finally met chris from hawaii beverage guide in person.

i have the best job ever

case in point. silvio!!! that's silvio di silvo you guys. my favorite wine guy from italy.

we had big work wine event after party at aku bone. best after party place ever.

thanks boss!

becker was like "you're never in the picture" and i was like "my hand is in the picture" and he was like "no we need one together"

only for you. cause you're genius status in terms of most things.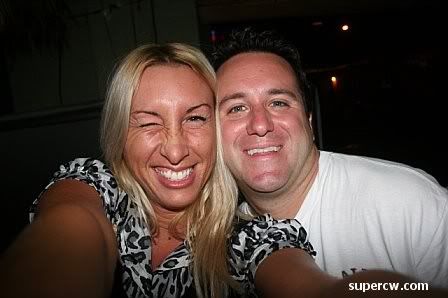 later last week i was lurking jed lurking movie stars at rum fire

HIFF has officially started, people!

cliff curtis was there talking about his latest project. i say cliff curtis you might say whale rider, but did you see eagle vs. shark? cause that was woah. so thanks for producing something so woah, cliff.

friday i was being wined and dined to the max at the hyatt

ciao, bello!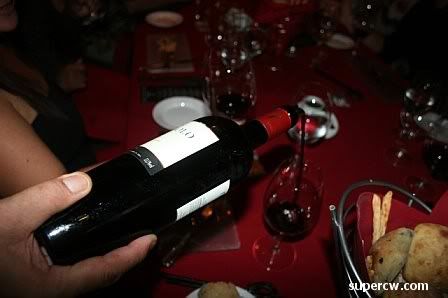 silvio di silvo did a super fun wine dinner. he is really good with the whole italian wine thing. i guess being italian helps. he was making me miss it there a little.

work wine work wine work wine

one more thing about silvio– what happened on his flight over. he was being himself and totally carrying on a spectacular conversation the whole route in to honolulu with his neighbor….

….then after the conversation the neighbor told him why he was coming here. for some show or something. he was like in a band or something. silvio had never heard of it but i mean come on, like everyone can know of every band in the world….

….even if the band is STYX!!

i'm carrying on. sorry. i had a lot of photos and almost all were work functions that i totally want to share because i've been having so much fun. barely any me-time but there was definitely some. like this moment when i snuck in the back room of the HIFF hospitality lounge to see the actual films.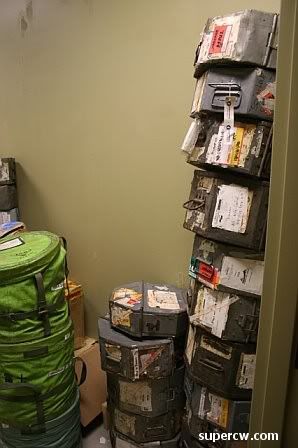 it's all so amazing to me. how much talent and perseverance there is out there. that you can think of something in your head and be like "ya, this is a cool story/thought/concept" then proceed to get it out of your head and in to other people's technical heads and acting heads and then just produce something for the rest of us to sit there and drool over. way to go people. you have me hooked for life.

saw jason soeda again. arthouse monster! i'm scared, please cut out some of my "amazings" cause i think i might have said that word more than necessary.

figured i'd get another blurry shot of jason scott lee. he was the subject of a pretty cool documentary about how he lives. he lives pono on the big island. so remarkable the conscious effort he makes to be so sustainable and live off the land. oh, and how hot he is.

after seeing his way of life and seeing him in real life i was kinda wishing i was his wife.

HIFF had a pary about it. our opportunity to meet the film makers. man it was so fun.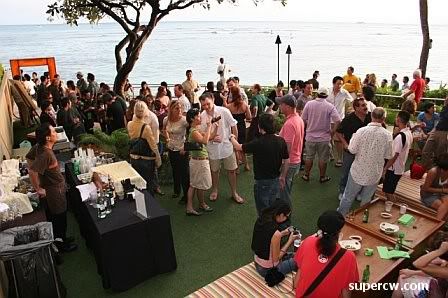 at rum fire, which has been listed as one of my ultimate faves since they opened.
speaking of daniel gray, we've been having the best time ever at the film festival. like, every single movie we see together is the mind-blowing epic sort. when i'm alone or if others join us, not so much. it's so weird. he's like my HIFF good luck charm or something.

saw john noland! what up! been missing all you guys. maybe all of you can just come work at better brands. wait, or maybe we can all just merge. radio stations need booze. booze needs cool people. it works?

say hello to the most popular face i get from daniel, by the way.

i wish you could hear the way he says "CHRIS-taaaaaaaa" when he's disappointed in me. mainly when i bone out early. and you wonder why i never say goodbye.

oo! don't mind if i do.

meet the film makers! it was so fun. i met some film makers. that's aaron who made morning comes so soon from the marshall islands, which is extremely hard to put into words how it made us feel. very raw and very small budget and certainly not a story line that's new to anyone but done in such a way that had both of us weeping like little babies at the end. bravo, man.

i think that's daniel trying to explain the film to jed and sarah. he's more articulate than me. i say amazing too much.

ps: jed and sarah were accidental color twins tonight

you can always tell when ddk enters a room

hi, film makers!!

still trying to put the films we saw in to words….

…it may or may not have been articulated clearly enough. my best advice is just make some time for yourself next time the film festival comes around. it's really worth it.

i'm not sure what i was doing here, probably accidentally zoomed in. it made the cut tho because i like this.

ps: my friends were the best looking people in the room. come on, that doesn't matter to me and you know it. but sometimes it's just nice to appreciate the brilliance of just really good looking individuals. okay?

meet the film makers. hi! we LOVED gone shopping! it was so lively and colorful and brilliant! seriously, well done. and ps: singapore rules.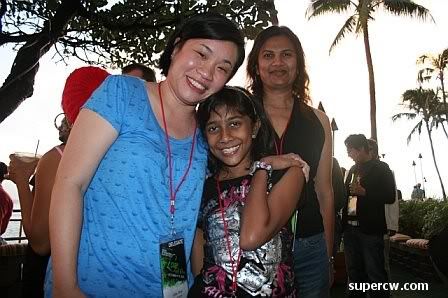 meet the film makers meeting the actor. hi!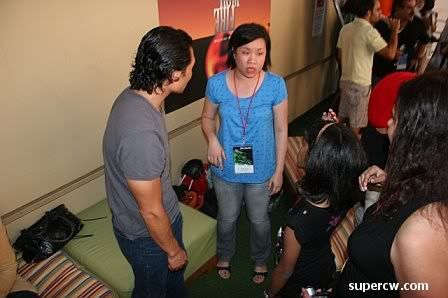 ha ha anderson. his film intros have been getting funnier and funnier towards the end. last night he told the audience that was there to watch a very slow and serious film from japan that he slept in his car the night before.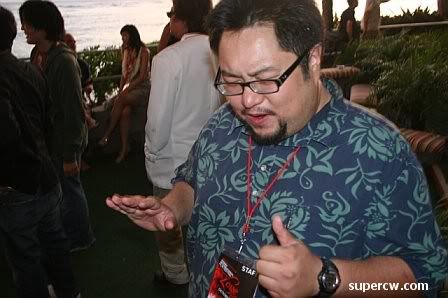 like me, daniel dae kim works more than he plays these days. that's why it's so special to see him when he's actually not working. the whole being able to see his work on tv all the time thing is kinda cool too.

speaking of lost, you guys remember the hot surfer that was with a former lost actor in another film? she was there too for the screening of her new film half life. we missed it and i'm super pissed about that– it sounded really good. she explained it well. didn't use "amazing" once.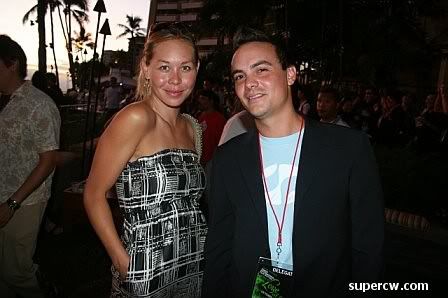 i'll say it again tho. the sunset was amazing.

what we all would really like is for ddk to split himself in three. one to do the actor thing, one to do the family thing, and one to hang with US, like all the time.

cause, i mean. they don't muddle fresh tomatoes for MY drinks at rum fire!!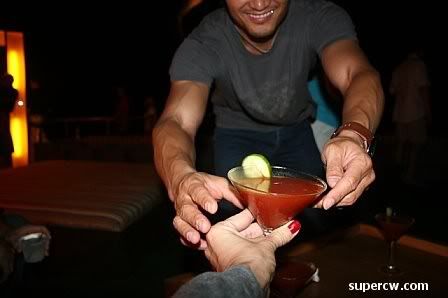 we stayed til after the sun went down. then saw more movies. man, i love hiff.

i was kind of on a buzz at the next film. had to go alone too cause daniel runs some whatever bar in chinatown.

finally met up with terren to change our lenses back. woah, that was like forever ago. guess my shots are going back to bleh starting now.

work play work play work work work

our grand crew at the ilima awards.

grand crew + better brands = work play wine work work work wine wine play work

work then HIFF. that was totally my week last week, man.

this event was super swanky. my first time at hotel renew. it's swanky to the max!

buddy moore is back! sanoe was there too. her film screened tonight, she was a little nervous about the Q&A. me and daniel were totally going to go and ask her stuff about blue crush to be obnoxious and break the ice.

tanna dang!

monica and aubry!

hiff bff! her photos have been killing it for the festival.

saw another kim. harry kim! nap time DOES rule, harry. i love your shirt.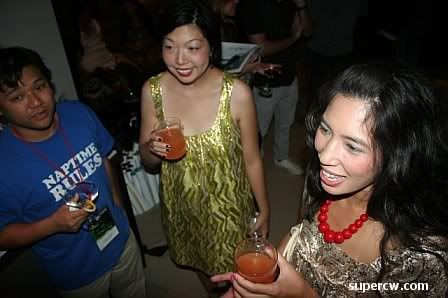 harry kim was the guy to filmed david choe for like seven YEARS. i watch them on vbs.tv they are a frigging great pair of trouble makers.

oo! don't mind if i do. ps: you would think with all these miniature delicacies that i've been fortunate enough to indulge in lately that i would be able to maintain a healthier weight. darn it.

tan chen is TOO CUTE. seriously. i mean, ya film maker and stuff, but i'm going to see her film listen to me sunday ONLY because of how cute she is. i hope that's okay.

it was weirdcoolstrange to see philip and aubry here, by the way. i love that rvca sponsored some films. brought the cool factor to the thing.

speaking of me never doing this. obviously there's going to be exceptions for people like lofa. lofa says.

the coolness was out tonight. harry kim's film about david choe was screening. DYSON! aw dysonface. so adorable that face. i been seeing it all over the world via media lately. oh! and if i get this done in time you should really see ryan chun's art show tonight at the blue hawaii in kalihi. he's still killing it.

ha ha rod! where are you putting your pictures these days!

shaka man. it's been too long. i'm going to try to come tonight. there's so much happening. i want to cruise with you guys tho.

i was getting kinda excited to see this thing. honolulu loves david choe. i appreciate everything he's dropped every time he's been in town. this one was going to be like the mega bomb tho.

i don't know what i was thinking, sorry, guy behind me. i guess i was stoked on all the good looks in the crowd for the film. it was a nice looking crowd.

harry kim is sofa king talented. we were all squirming to see this thing.
it didn't disappoint. trust me.

after party at maka's debut in chinatown

poor daniel had to miss it to get the bar open. it sucked cause he missed it wednesday too. no african prostitutes shaking their butts for YOU.

maka's shirt. aw! it will happen kid, just keep being you.

seriously. you two aren't related? seriously? really?

i love how all his boys dressed up. it's called 24k mondays. cause it's the 2nd and 4th monday of the month. like, gold too. gold = ballah ballah. ballah ballah = hottie beach kids dressing up. i'm about to dub this party christa's dream land of heaven.

beets! beats? beetz?

kelly's just kidding.

alan who owns the store across the street came up to see what all the fuss was about and wound up staying. dancing even. he was entertaining the hell out of everyone.
he took some of them back to his store and let them raid it. beets (beats?) came back up with what i thought was a cucumber sushi roll, which i eagerly took a bite out of thinking it was a cucumber sushi roll, but it was actually just a cucumber. and that's how i learned that just eating a cucumber ain't half bad.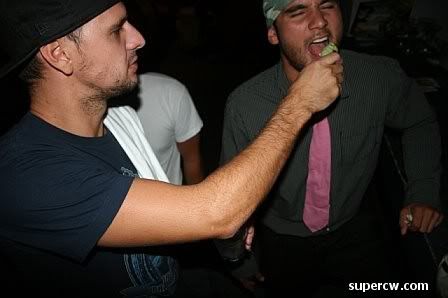 we all learned that lesson tonight

in fact, i am kinda craving one right now

24k mondays + LOFT + raw cucumber + beach kids all dressed up = christa's dreamland of monday heaven.

i don't think daniel tried it. he just did his danielesque point-and-laugh.

oh hey! back to HIFF. it's the awards banquet.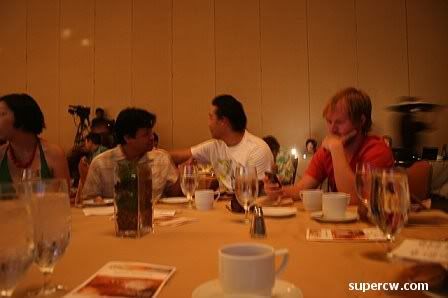 i'm excited to see how was awarded the short film. chief! chief! chief!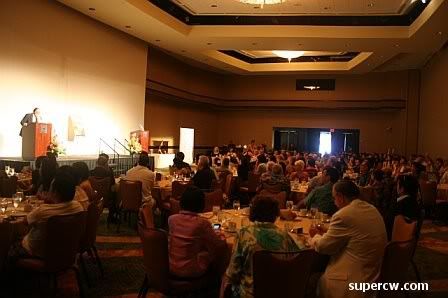 at this point i hadn't seen it yet tho. i actually just saw it today (saturday) for the first time. it was AMAZING! what's another word for amazing by the way? cause it was THAT!! AND amazing! i'm surprised it didn't win, but this one was probably wicked too. film festival rules.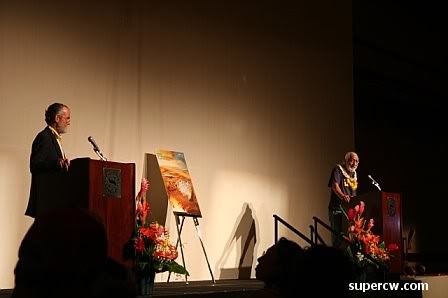 wait shh! they are about to announce the winner for documentary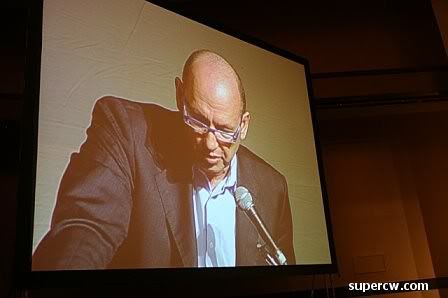 my fingers were crossed that henry kim would win. harry would have been better but eh.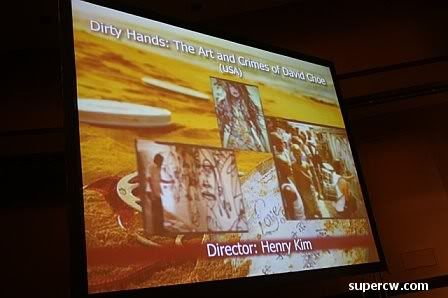 mainly because i had a feeling he would have given a terribly clever acceptance speech that involved swear words, like kevin smith did a few years back.

not this time. noho hewa took it. i missed that one, but congratulations!

more work play work play play work. this is actually someone i work with playing in the magazine my column appears in. so much synergy, us! congrats joey, mixologist to the stars.

and if you think joey's feature is cool, just look at sommer on the COVER!

yup. better brands been kicking it up a notch.

ps: i love my job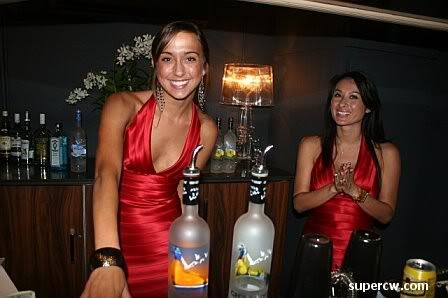 alyssa fung won the blackberry. alyssa!!! let's be blackberry messenger buddies!

all ears on sommer to hear about how to make a zillion dollars off a college invention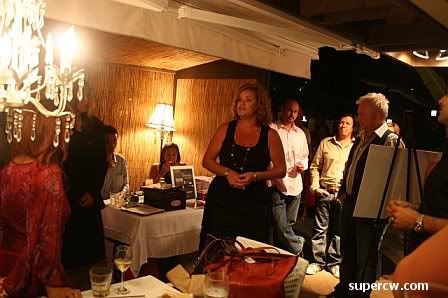 we still know and love you as bacardi sommer. but hey! far be it from me to object to being successful at more than one thing. duh!

after party at loft. YES, kelly, i'm here 4 nights a week. is it really still funny? ok maybe it is.

even got ms kauffman to join. it was her first time ever. HIFF music video party!

the hottest bike messengers on the planet a.k.a. kendall and rice stuck around. god that ruled. i was drooling all over the place.

say hello to the second most popular face i see on daniel gray most times. that's his "CHRIS-taaaaaaa" scrunchie pout. awww.

juassssssskiddin!

ok now a normal one. just a fyi tho i rarely see this face.

ps: i'm pretty sure everyone at the pacific edge magazine party and later at LOFT thought kendall's last name is hessohot.  he.is.so.hot. that's how i kept introducing him.

ps: don't let the whole easy on the eyes thing give you the wrong idea. those bike messenger people are pretty damn hardcore.

later that week, i went to prom!

nah, just kidding! chopsticks and wine at the blaisdell!

vegas theme never doesn't work.

we actually had a lot of fun here, there was like THOUSANDS of people. hello, japanese chamber of commerce! my future husband could have been in that room.

saw leslie and elliot. i might actually appear in an issue of modern luxury. ME. not sure if you saw they quoted me in their nightlife article in the current issue, but their whole scene-photos thing is seriously next level bougie. i can barely get my hair to look good, like ever. we'll see!

ps i love my job

because first it's wine for thousands of yummy japanese business men then after it's malubi kittens at the shack waikiki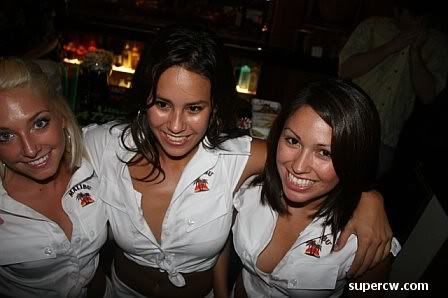 and even more kittens at mad dog's anniversary party.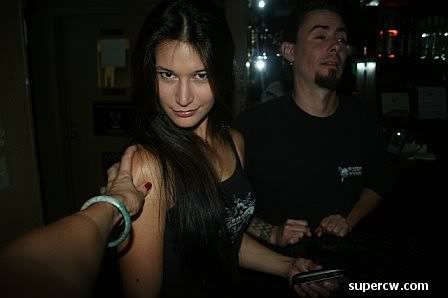 yup. we love our job.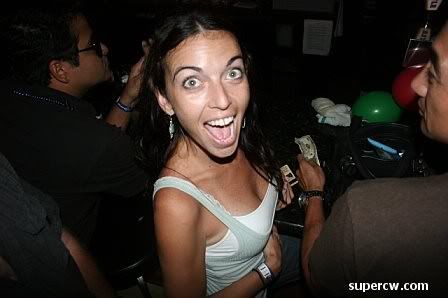 saw maleko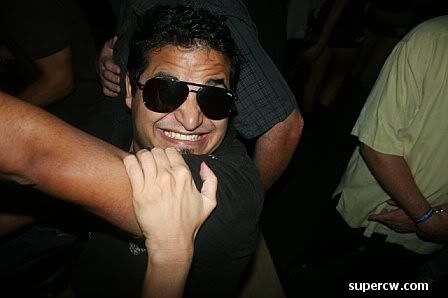 that's his "cw". i love it!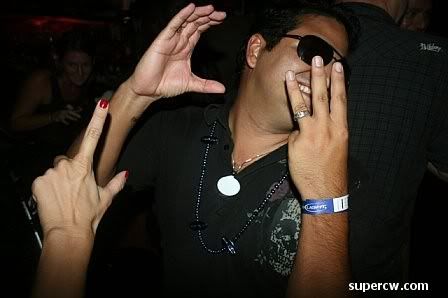 i'm not done! one last bit, ok? this is the debut of eco lounge at indigo.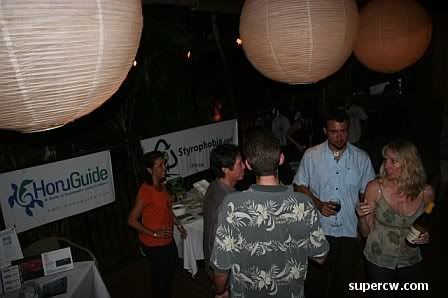 jason and tyler are brilliant. they built an event on top of the growing popularity of the "real" art walk that happens on third thursday in chinatown (shoot! did i just spill that? never mind! the ONLY art walk is first friday! FIRST FRIDAy people!)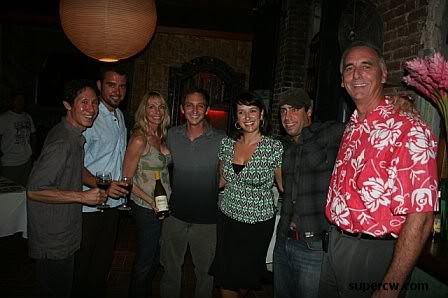 and hello! thursday at indigo! where my boyfriend plays anyway. can it get any better?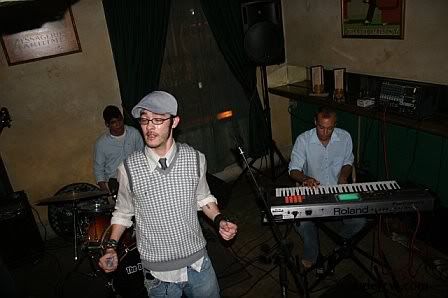 um, nope.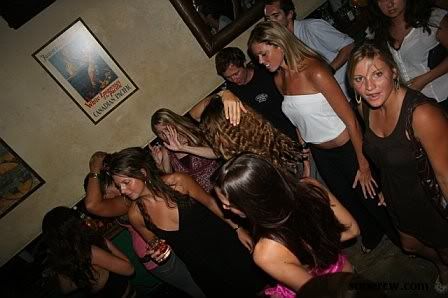 fyi: i'm wishing i would have kept the whole deadbeats thing quiet for just a bit longer. i miss having them all to myself at indigo. but whatever. this is totally cool too. as long as you dance with me.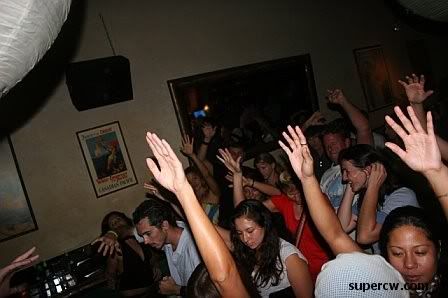 i'm out. time to work! wait. i mean play. PLAY! tonight is totally play play play. HAPPY ANNIVERSARY THIRTYNINEHOTEL!!! we been together since the start, and i've watched you develop in to the most delicious 4 year old multimedia space chinatown's ever seen. i'll see you at 8pm sharp.
then bonsai sushi, look out! then hush! let's just see what this whole boutique ultra lounge ish is about. and don't think i'm gonna not say hello to YOU, HIFF wrap party at o lounge!
i can do it.
baby steps.
see you soon, cw