hiya. i have a feeling you're going to be mad at me after you read this. i'm taking up entirely too much of your time. let me apologize in advance for that before i move on to this seemingly irrelevant and unimportant photo of people at a movie theater…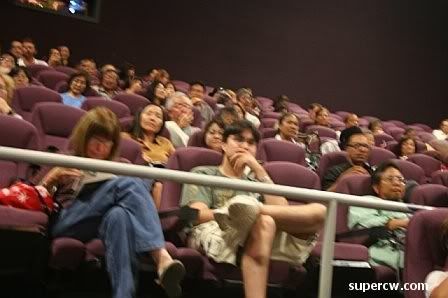 important yes. relevant YES TOO. say hello to my new home for the next two weeks. and to local film talent vince lucero. ps: don't expect to see too much of me until halloween. so anyway, last week i got a preview of one of the HIFF films…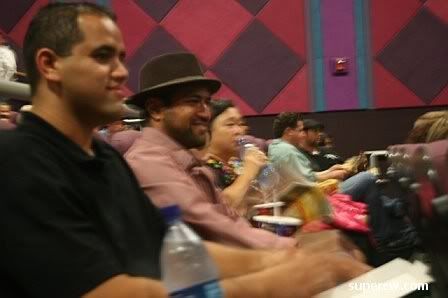 …as well as the first ever screening of the HIFF trailer. i'll just comment now on the 3 things i love about this trailer. 1.) the BEST EVER 21-window ragtop kombi that i can't stop dreaming about since i saw this 2.) jason scott lee the hottie hot hot hot actor is the star (sorry i couldn't get a clear shot of his perfect face) and 3.) the trailer was directed by none other than our own lovable hawaii film prodigy all growns up GERARD ELMORE, hiff's favorite young filmmaker.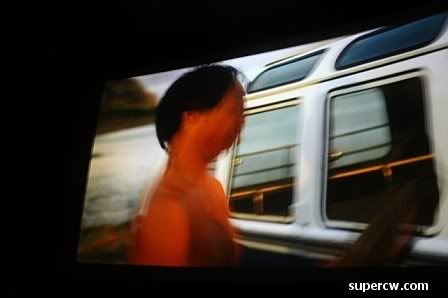 we gave a hawaii film prodigy all growns up toast after at du vin. cheers, hawaii film prodigy all growns up!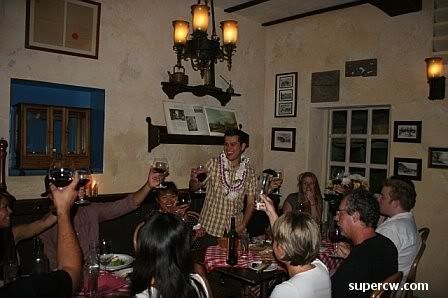 chuck even came by. the busiest time ever for a film festival's executive director, i'm assuming, is the week before it actually kicks off. that he came through and celebrated with us was majorly kickass.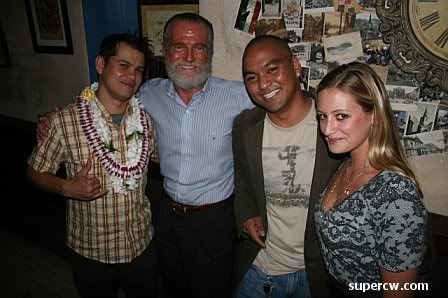 the busiest time ever for the prince of honolulu, i'm assuming, is between the hours of 8pm-12mid. so don't think i don't appreciate your company, mr. gray.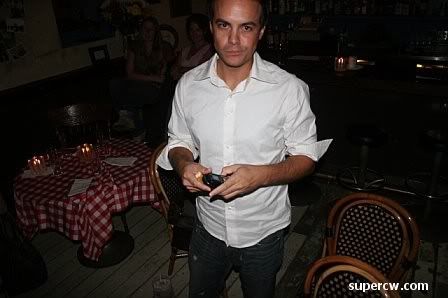 ps: we totally went to france.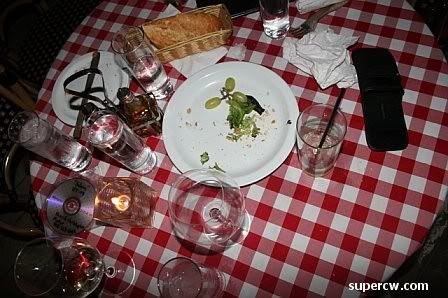 anyway. later that week i was over at that supercool uber hot uber uber furniture spot in the new wing at ala moana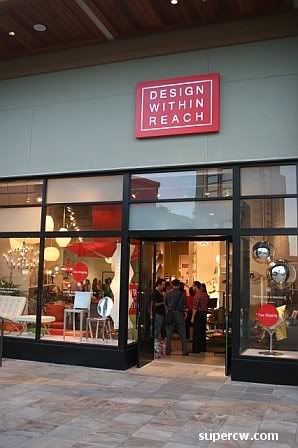 have you been here yet?
cause. just woah.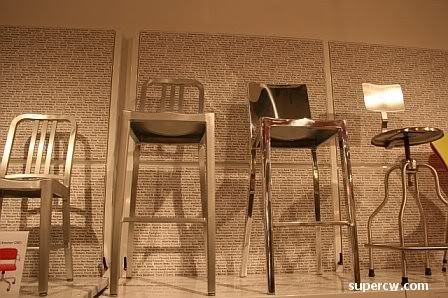 not like i'm personally going to be making a whole lot of purchases here. but it was definitely a treat to soak up the splendor of some great minds.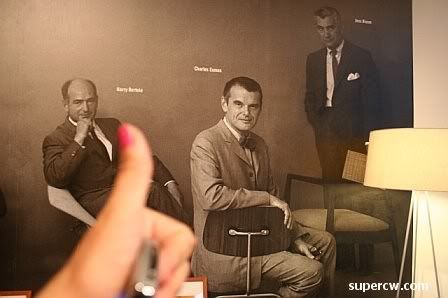 and besides. mall party!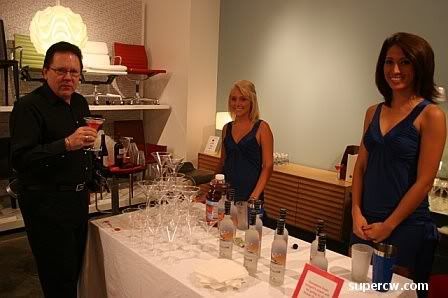 nah nah nah. it's grey goose man! the second day of october and already going strong with events to support breast cancer research. loves it.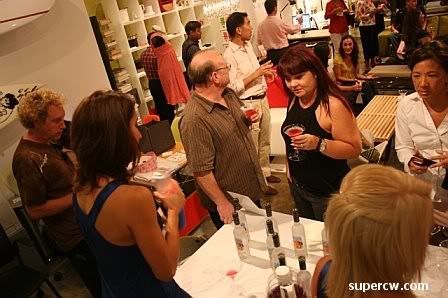 don't laugh, but me and the girls were stoked on the tips people were dropping. even went to get a cute little container to store all the cash. i think it was a lot later that we actually noticed what the sign said. just so you know– even if it actually was tips they were going to donate them.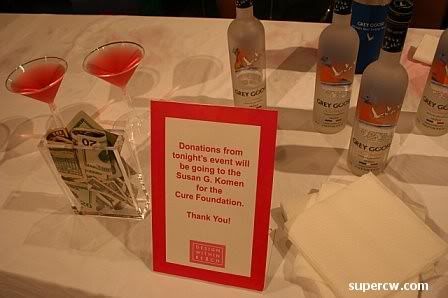 later that week. pearl turned another year old. i was there. i been there since birth.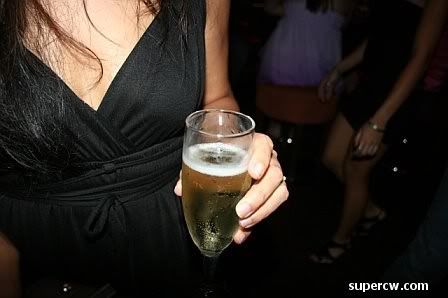 i couldn't chase the oyster girl down enough. i have yet to figure out what the maximum number of oysters i can eat in one sitting is.
we definitely could have had more.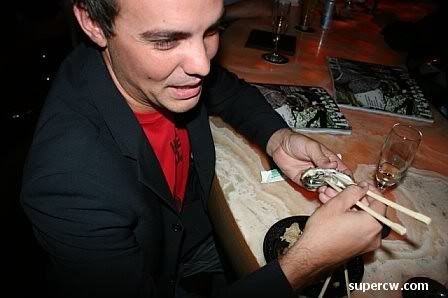 were you there?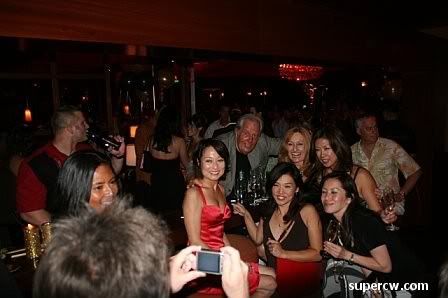 brian acker was. i introduced him to sondra.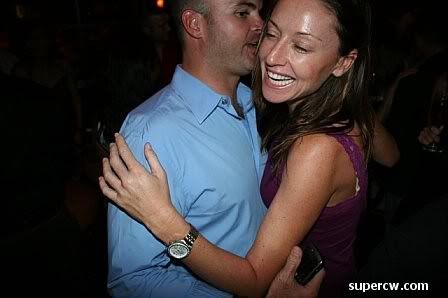 sondra and her cheesecake goddess friend. hi ladies!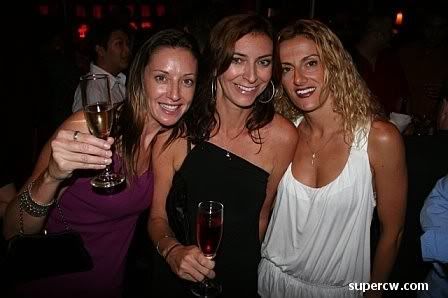 ooooo brigitte and her yummy friends too. hi ladies!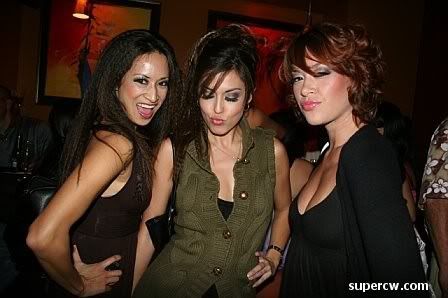 so ya. pearl.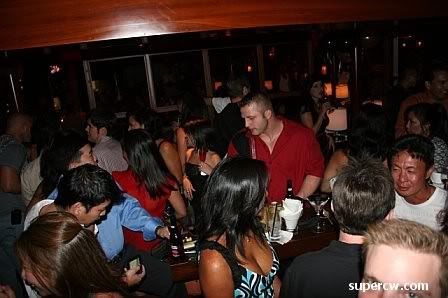 aw jed! i love this face.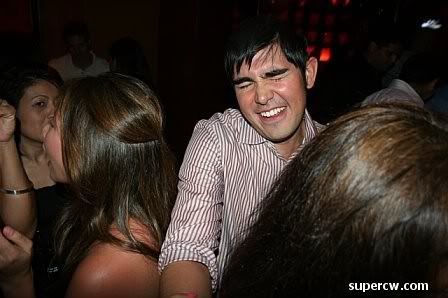 this face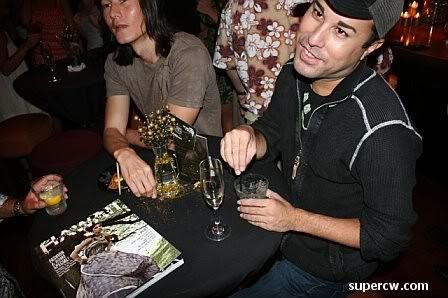 this face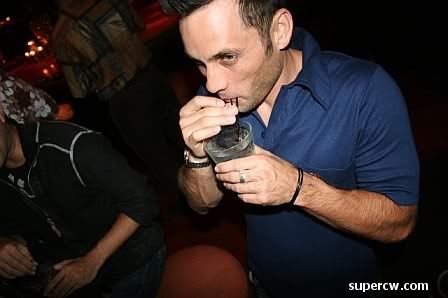 say hello to two of my favorite malemanwhoreslutsbutnotreallyjustseemingly guys i know. love you both.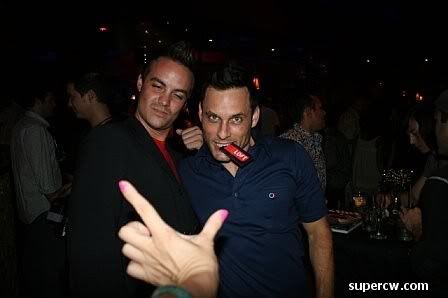 so pearl. we had to dip out. we needed something fun. can't think of anything better than my boyfriend the deadbeats playing for free at indigo.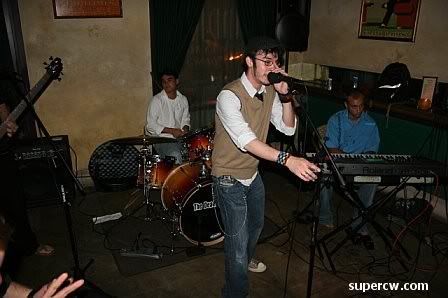 yup. much better.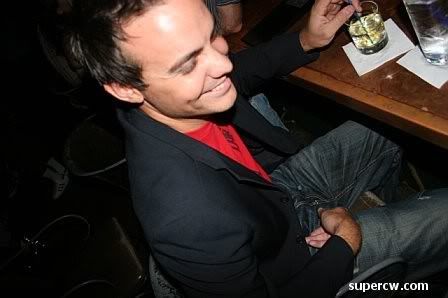 some of the funnest girls i know were also lurking.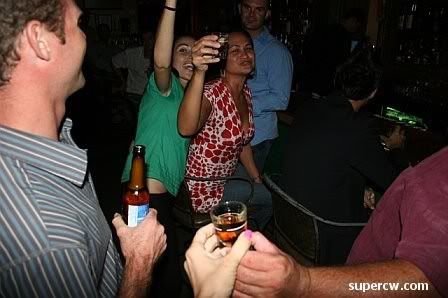 dragged everyone we were with at pearl outta there to join. they were pretty hyped about that.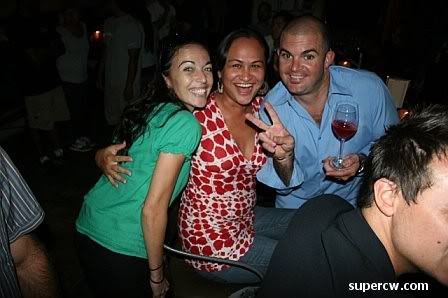 i mean. there's fun. then there's FUN. this was beyond fun.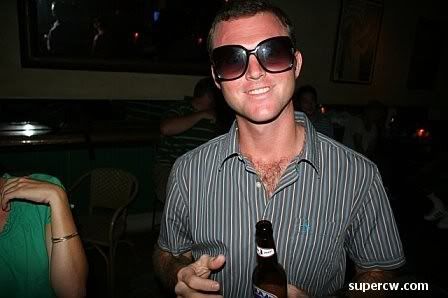 mucho better brands suppliers + mucho better brands people = FUNFUNFUNFUN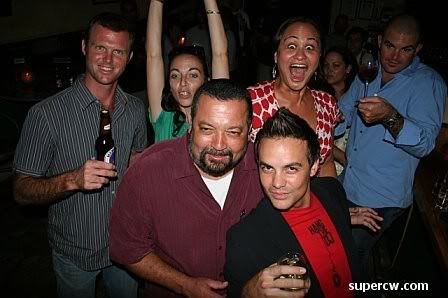 i think the band was even a little jealous about how much fun we were having.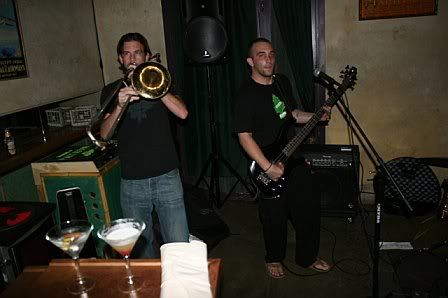 can't beat jack tho. i mean, come on.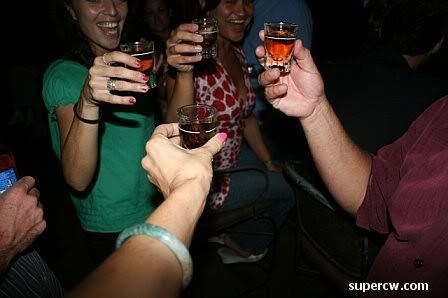 oh ya. the deadbeats were killing it as usual. i love how easy it is to see them now. cause i'm super addicted.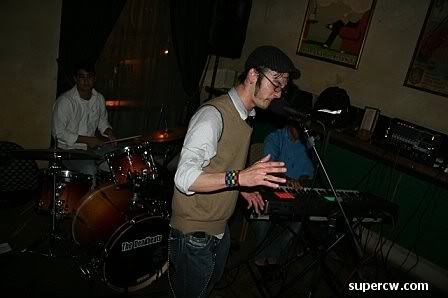 and if you don't believe me. you can totally ask someone else.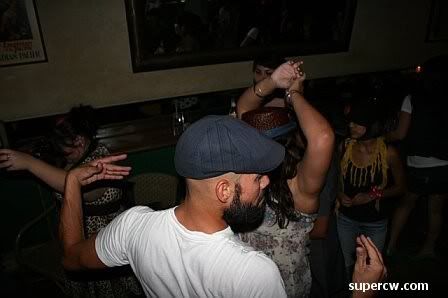 in fact. it's thursday again and i just got home from watching them. now trying to write out these photos. after my post coital deadbeats. i seriously love thursdays now.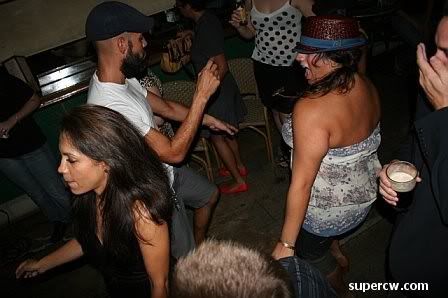 this guy might be a bit biased like me. i see him every time i go. his name is francesco. i asked him where he's from and he said, with an accent: "all over. i'm international man."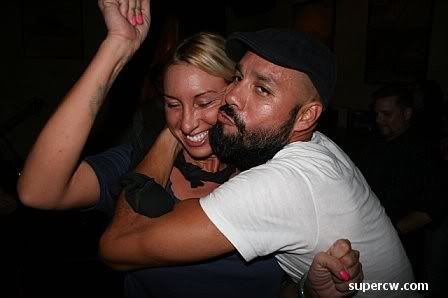 ps: i think this might have been the first time i've ever seen daniel go at it on the dancefloor. i hope i see it again. judging from the surrounding chuckles i should have kept my eyes open more.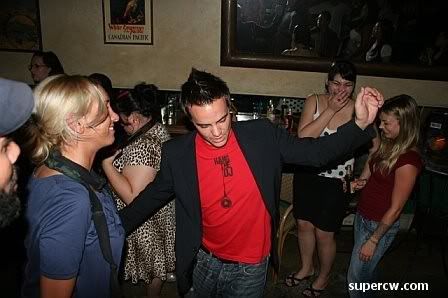 oh ya. go ethan. ya ethan. marry me ethan. go ethan.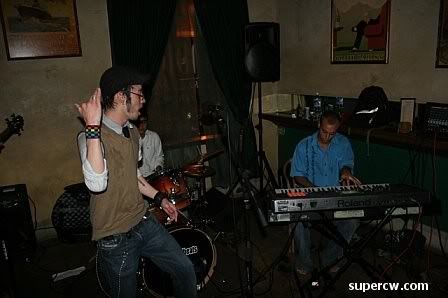 deadbeats + jack + fun = us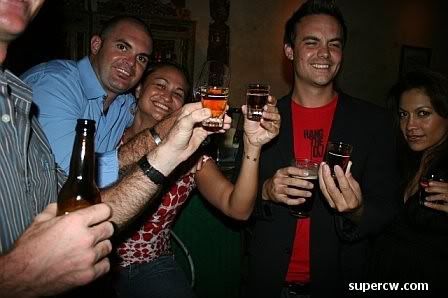 and them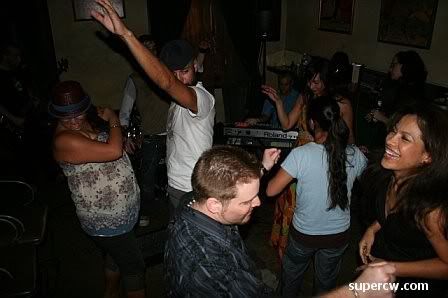 go harumi. ya harumi. marry me harumi. go harumi.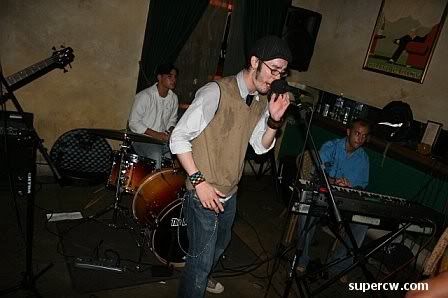 i haven't stopped listening to this ever since i took this photo.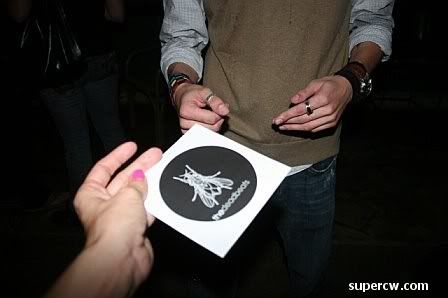 more jack. i love ernie salinas the la tour absinthe guy at our general sales meeting the next day. he was like "woah, you better brands girls can DRINK!" it made me so happy to hear that from someone, i almost didn't want to correct him.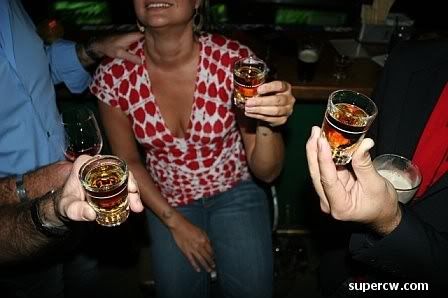 cause the truth is. i can't. not as good as sara anyway. i'll learn. and OH HEY! bumped in to kanoe on my way out. sorry about my bright flash hon. jack.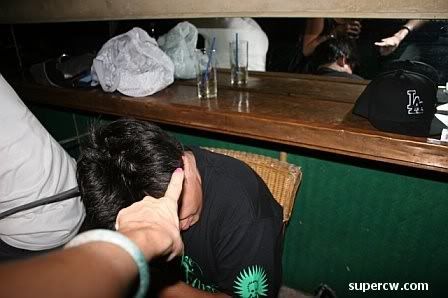 friday i was taking extra strength tylenol all day to be fit for the evening. still not quite there.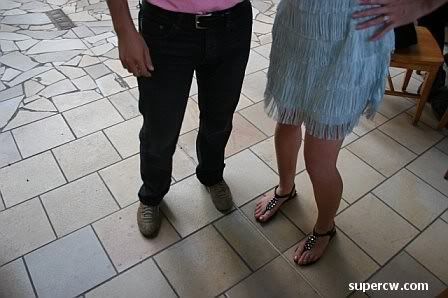 ah! there we go. damian and melissa at first fashion friday.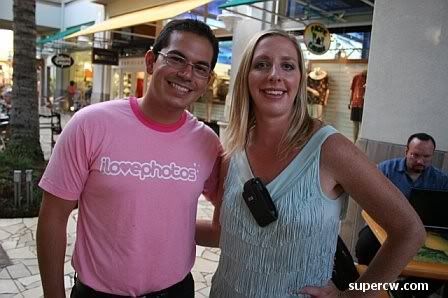 zane and chris hughes too. aw! i miss you guys. say hello to everyone. take care of travis.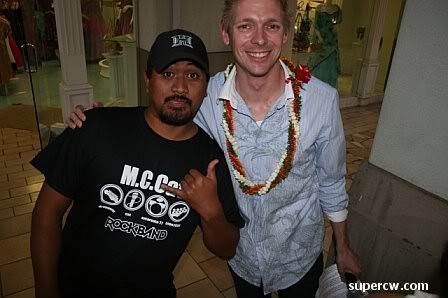 saw baby goldberg for the first time.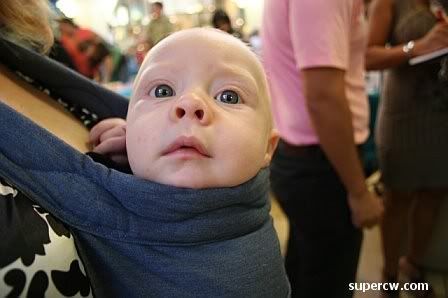 that's right! the goldbergs had their son! OMG YOU GUYS! congratulations. he is just perfect! muahmuahmuahmuah.
saw jason the arthouse monster! what up dude! i can't believe it's already been a year since hiff. we gotta get out more, ha!
saw neenz too. she totally won the tongue twister thing. that's what's up!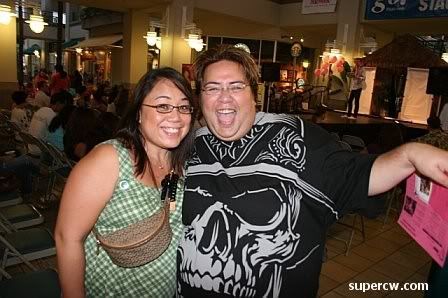 so ya. first fashion friday!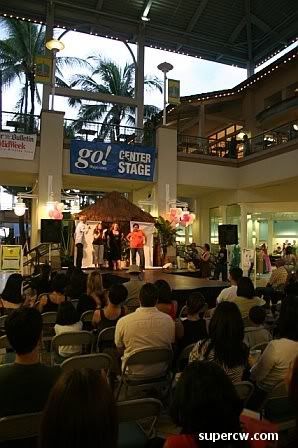 i used little homey's camera to take a pic of him and his friends. that lens was no joke. i'm getting inspired to actually get some cool peripherals for my canon.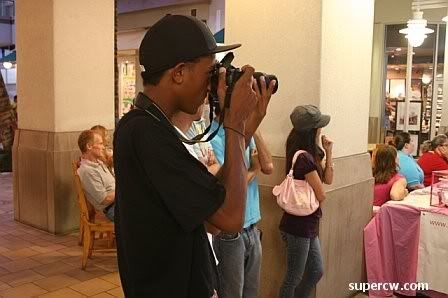 melissa is looking fitter than ever. tell me how lucky she is to have a gym right under her office!!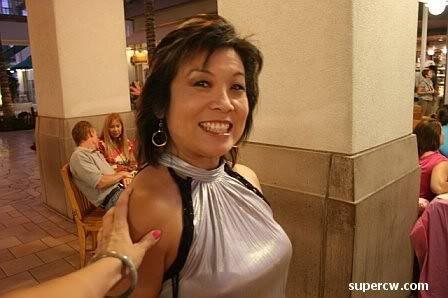 these guys were fun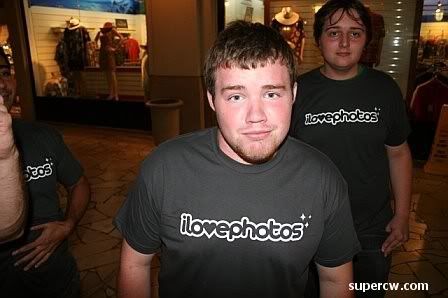 they been kinda busy lately launching some program for photo something. i'm waiting to learn more about it. but it is hopefully going to make my life a LOT easier.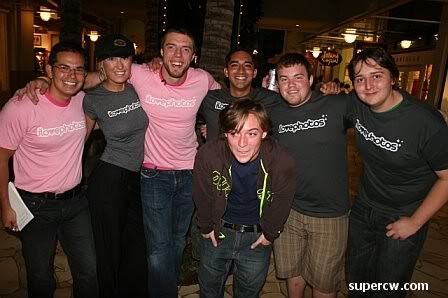 also checked in on the HiFI costume collection display upstairs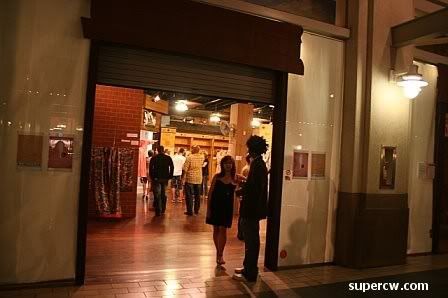 it was WOAH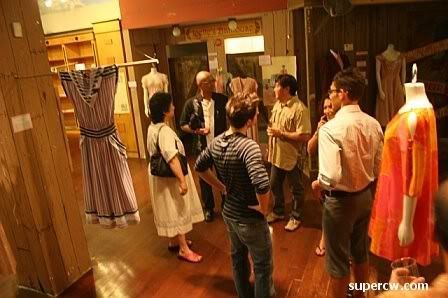 i'm going back again. the garments were super breathtaking. i couldn't stop going "WOAH" in there. i think i was freaking people out.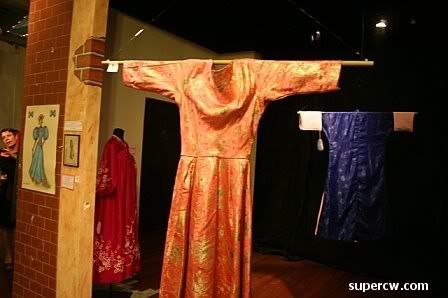 oooo the refreshments were kinda hot too.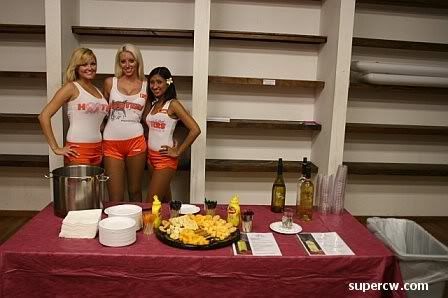 that's little black dress, by the way.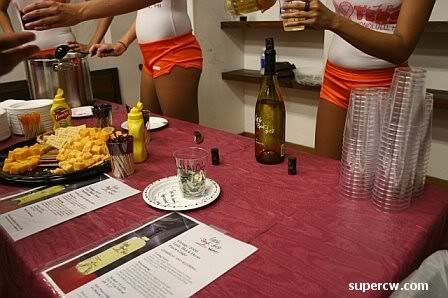 and it's yummmmmmm.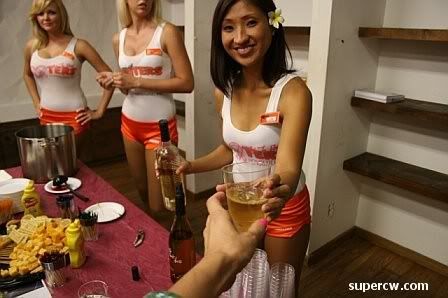 ok ok ok. i guess i better go check out chinatown. i mean. it IS first friday.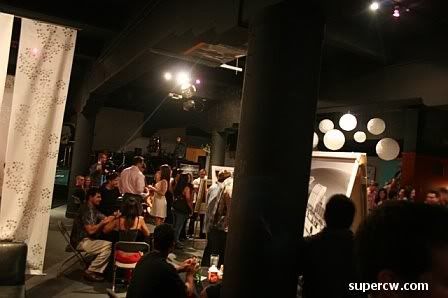 saw the red bull girls. thought of rob. called rob.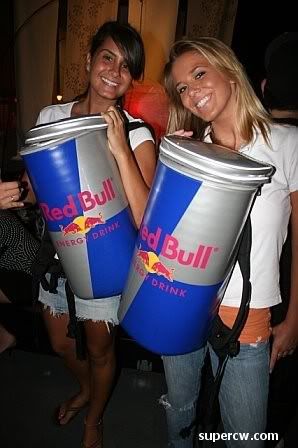 saw hotness that is so hot it's almost like not real hot. like fantasy hot.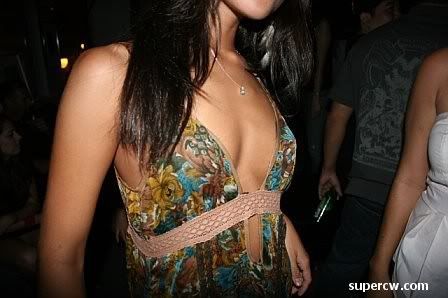 but i'm here to tell you. it was definitely real. she's real! and the sweetest girl ever. i'm so going to brazil before i die.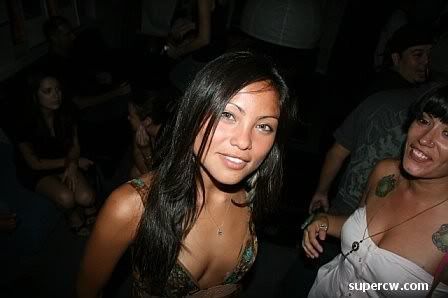 saw birthday sean pane face. this was when the power went out and i was flashing so people could see. if you were there, um, sorry about that.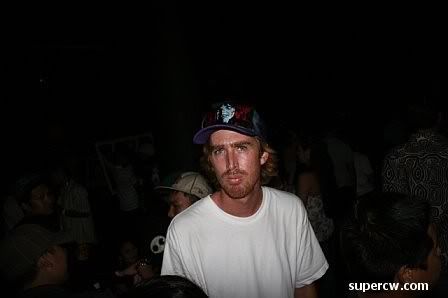 but it was hella funny to see the power just drop right in chinatown on the busiest night of the month. and people just carry on drinking like it ain't no thing.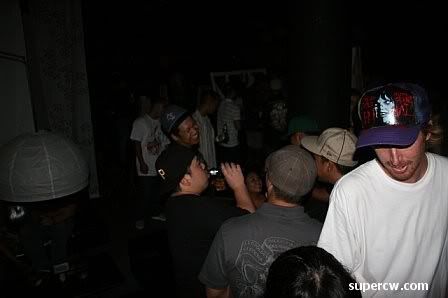 probably the funniest most random 5 minutes i've had in a while. thanks, power grid of chinatown.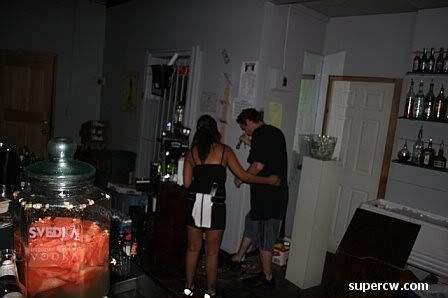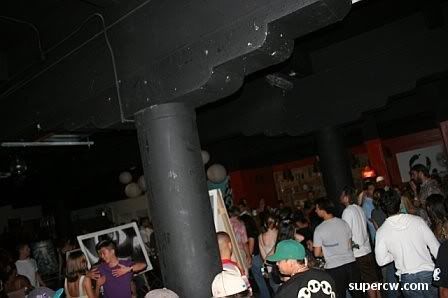 woah. kelly. looks you got isidra'd!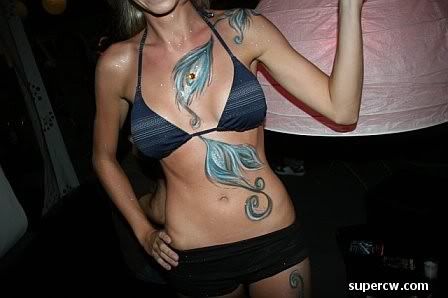 stayed for small kine while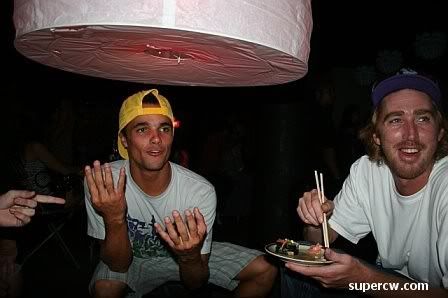 i mean, when's the last time i really cruised with little bryan wyland anyway.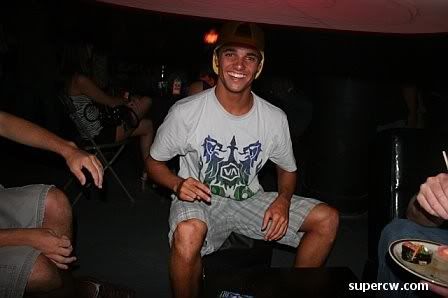 and jesus AARON is back. i can't not hang out with aaron friggin mcmullen. serious champ right here.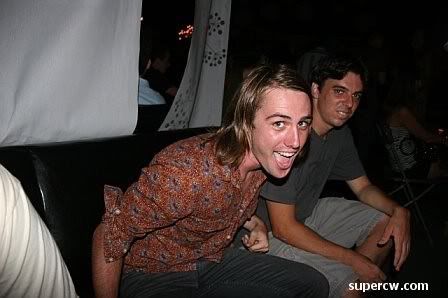 yup. i had to stick around.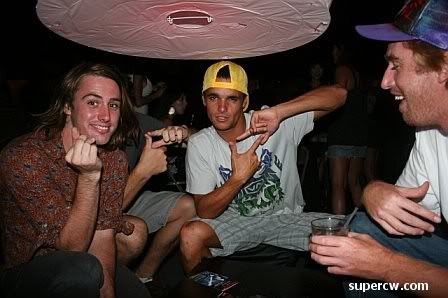 little bryan wyland was in rare form. i am still tripping that he's even old enough to be drunk.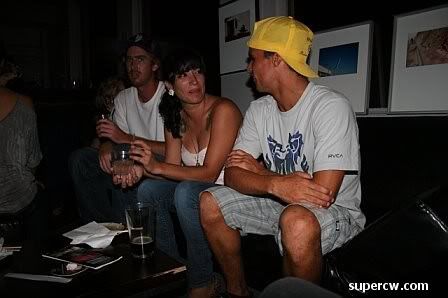 ps: my work to play status was just add hat. i know i know. i seriously need a stylist.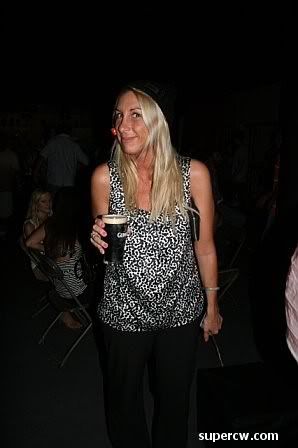 mcmullencam!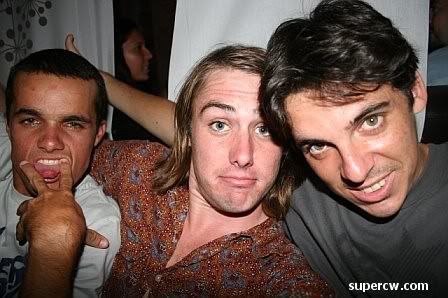 mcmullencam! i believe he had done a before and after thing, cause the shot before this was his belly. i would post but not sure i should. aaron? can i?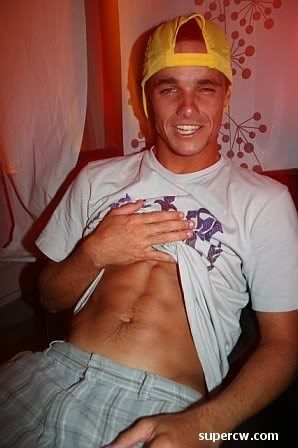 meanwhile in the next booth. my bestfriendforever organik ed was quietly enjoying his evening. without ME. busted!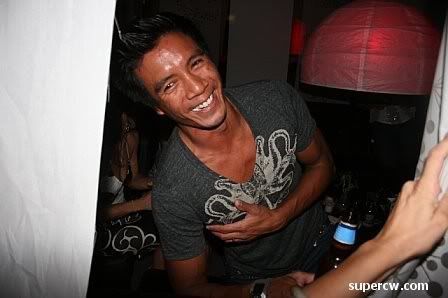 kays who is your ted-look-a-like friend!!! so cute.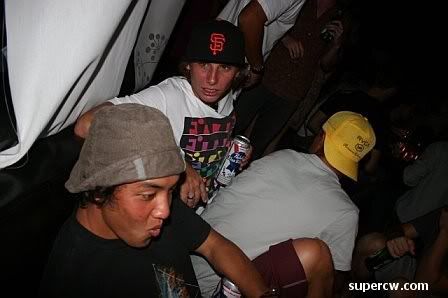 derek was on the mic tonight. it actually sounded good. do that more, man.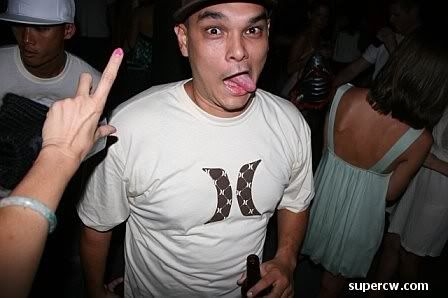 and of course alan knows what's up. it's friday. vertical junkie friday.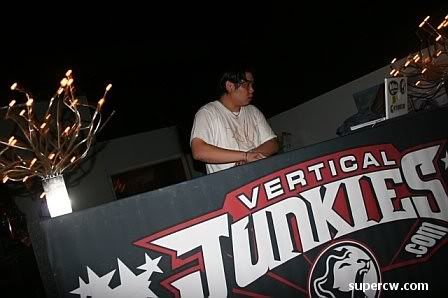 at the loft. where these guys lurk.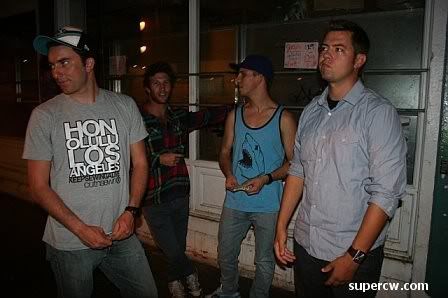 ok ok ok. i had to dip out early. the next day was gonna be a doozy.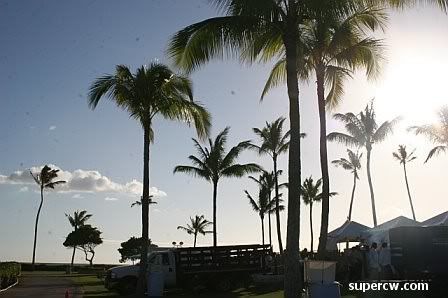 kapolei for work and play.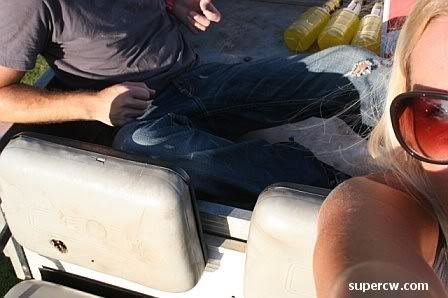 the work isn't really work when you have people like this around. and you get to drive a go-kart thingie.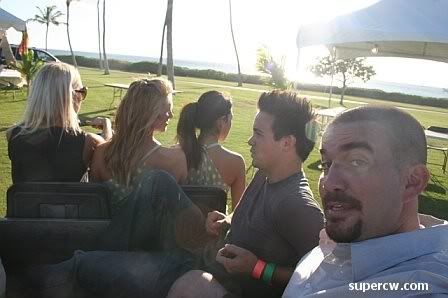 but ya. taste of kapolei. there's like 2,000 people that go to this. it felt like 2 million tho.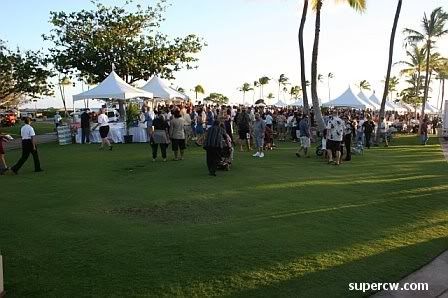 especially at the rate they/we were drinking the goose. i was pleased but ya, lot of work today.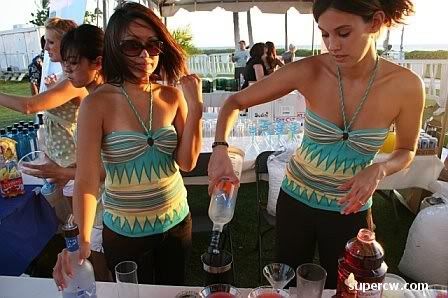 nice to see the sake getting some love. i am loving the asian pear sake 2 me. sake. sake to me.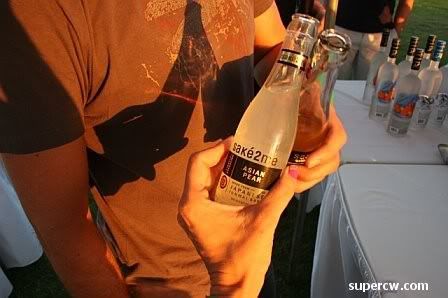 and omg i forgot how beautiful the sunsets are on the west side.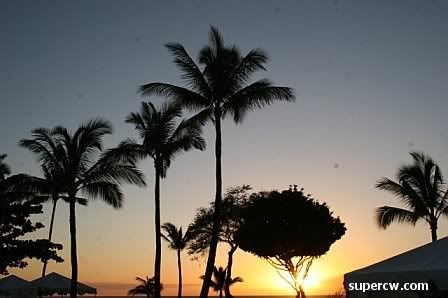 haha do you love my tent action? they 'forgot' to use the bacardi tent we left them so i just sort of put it up anyway. like an awning.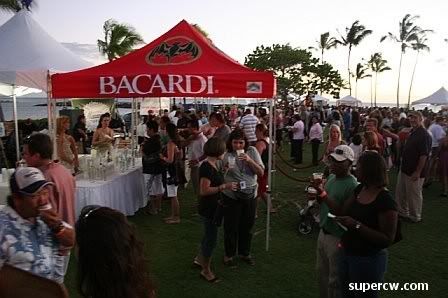 the girls were superduper busy tonight. i'm still hyped they had three seconds for this shot. LOVES YA.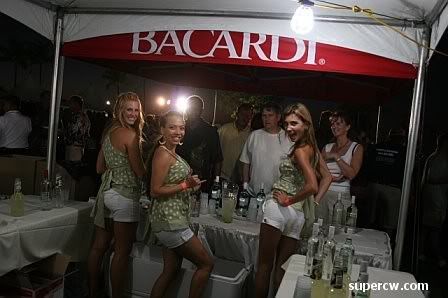 two thousand ya right. more like two thousand COUNTRIES.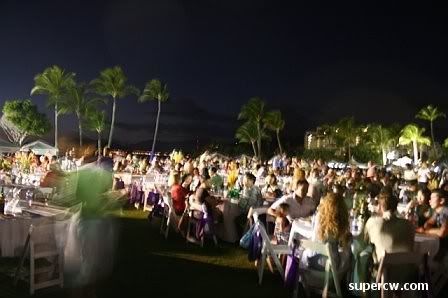 it was super fun though.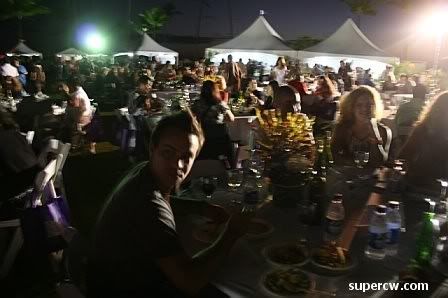 the green/organic wines. cool huh!
sake. sake to me.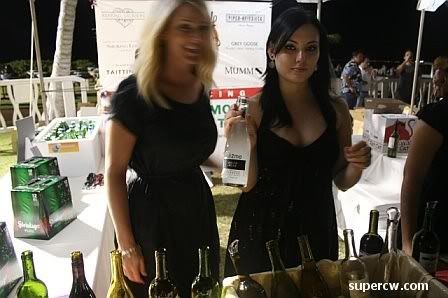 not gonna lie. we got a bit silly.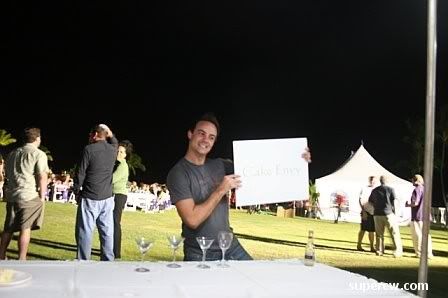 and i don't even want to explain…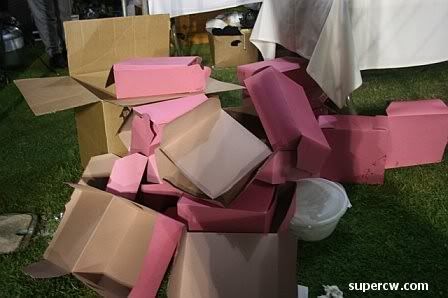 …this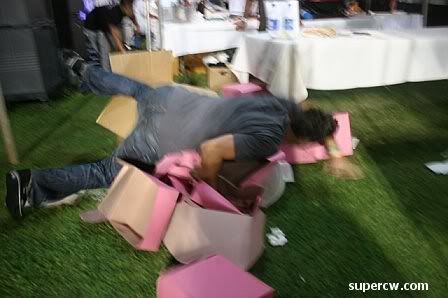 they went through all the goose and bombay sapphire we brought. i'll admit it was the first time i ever tried a tom collins. like, the drink tom collins anyway. the drink is WAY better than the man. leaves you feeling refreshed. the drink, i mean.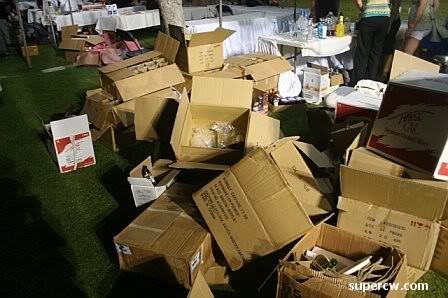 not sure how or why but i totally got hooters-girl-attacked when i was taking everything back to my car in the go-kart thing.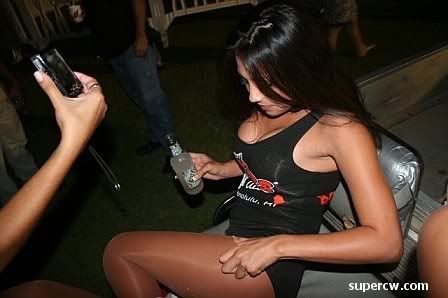 who can blame them tho right? i mean. i am irresistible.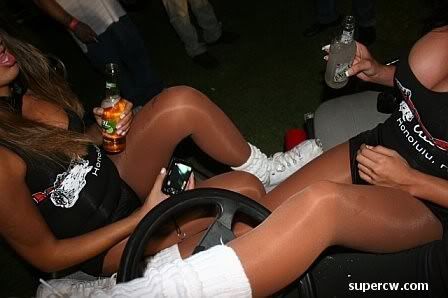 but ya it was kind of hard to steer.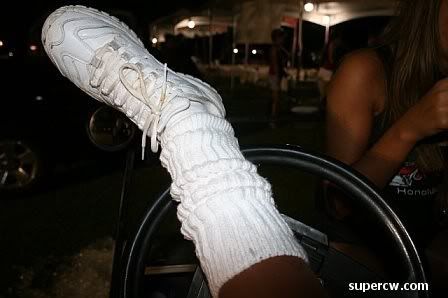 left just in time.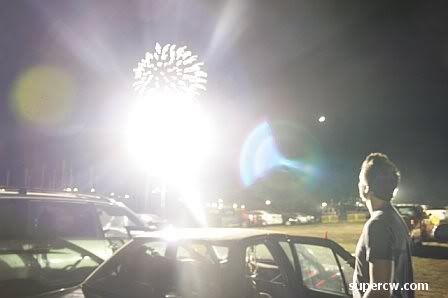 …to get to the black on black party!!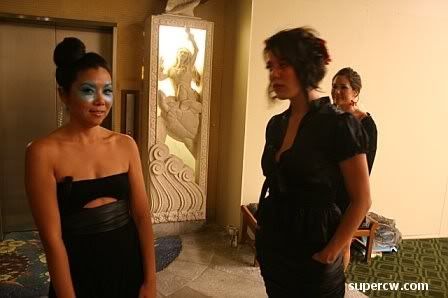 yup. i'm hard core.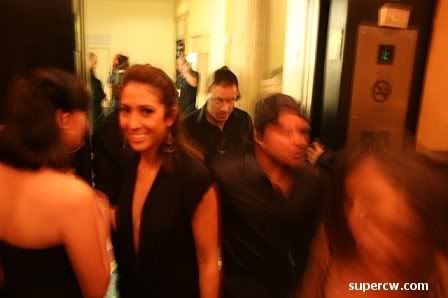 i brought youknowwho vasconcellos out to enjoy the easiest theme party to dress for ever.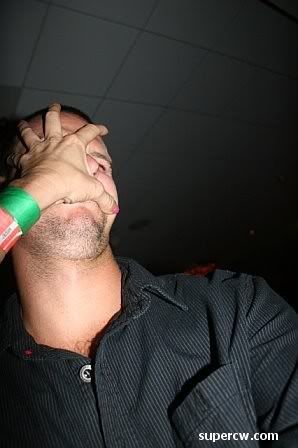 and told the [hothothot] bartender that he was my baby brother and it was his birthday.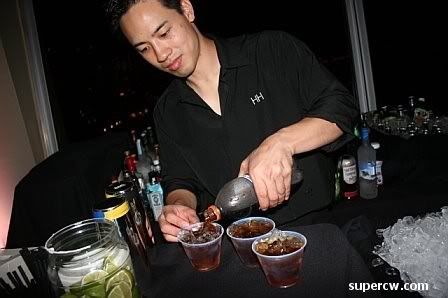 flash radios to people when i arrive. or other people radio to him that i've arrived. one of those. they STILL do this. it makes me feel like a million dollars. thank you honey.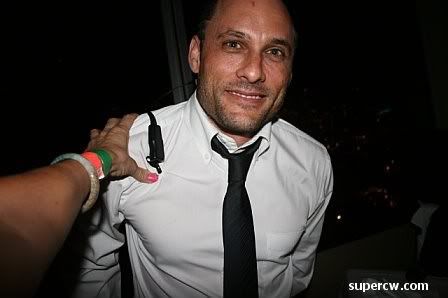 happy birthday maka! er, at least tonight.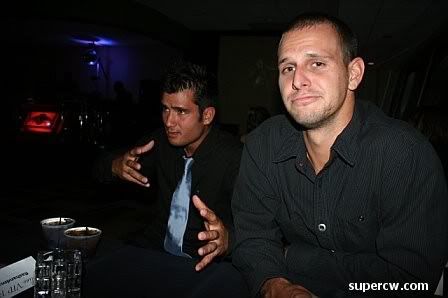 he brought beats. is it beats? or beets?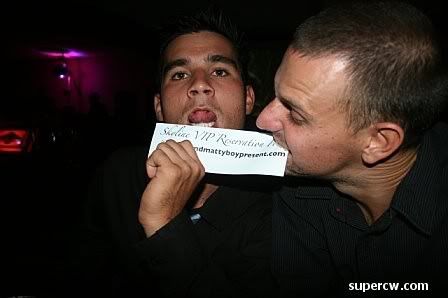 big koa was hosting tonight. i missed chanel but it was cool hearing his dancefloor commentary.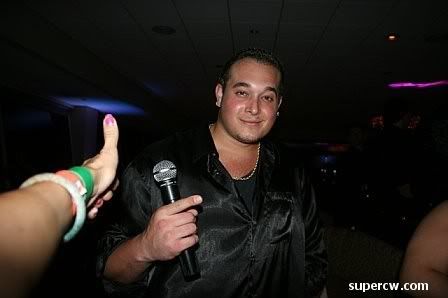 made you wanna get out there and participate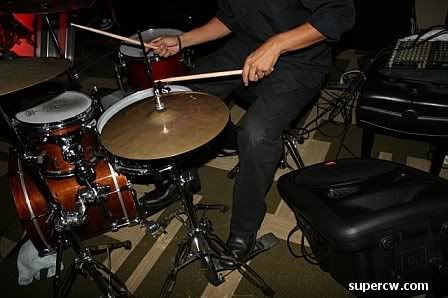 which i did. immediately.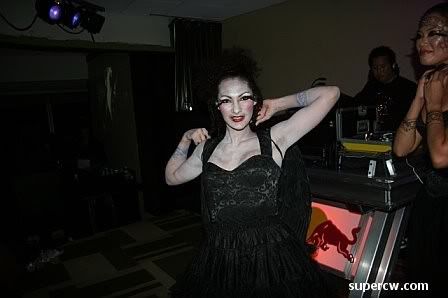 meanwhile at my table.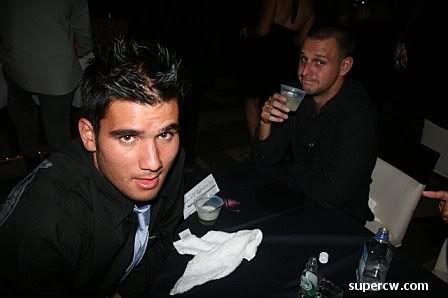 man, black is the easiest theme party ever. flash you just made every woman's night tonight. serious.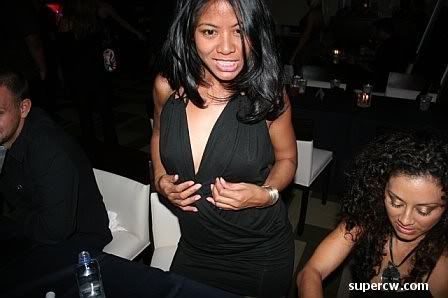 and dance we did. all of us. know why? cause wearing black makes you feel sexy.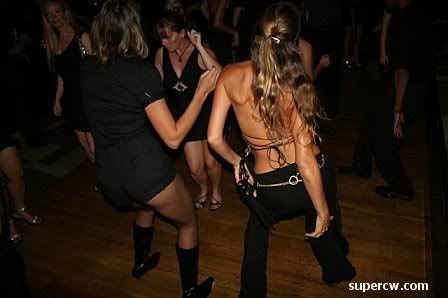 and sexy women = fun women. look at me here. it's not even midnight and i'm already trying to find nip. bad christa.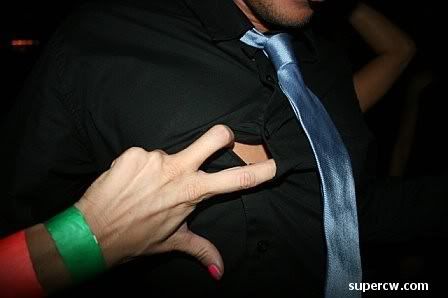 oooo justin james. hottie in black.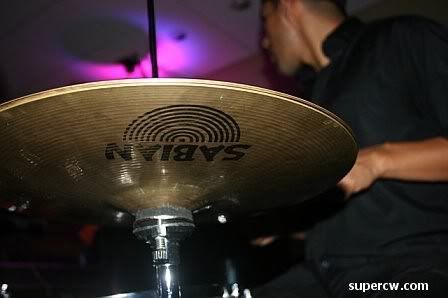 hottie in black. lucy.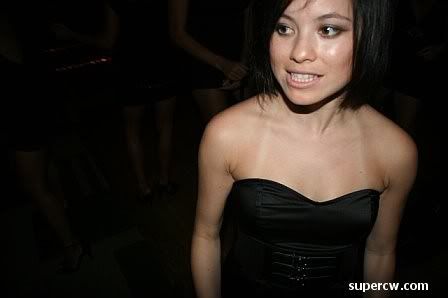 hottie in black. rachel.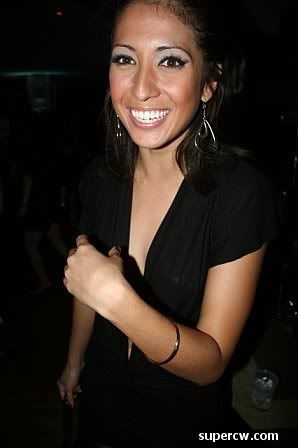 hottie hot hot hottie in black. jami.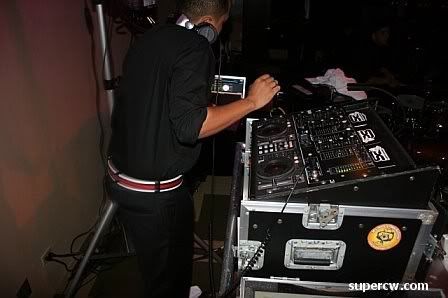 hottie in black. jonahface.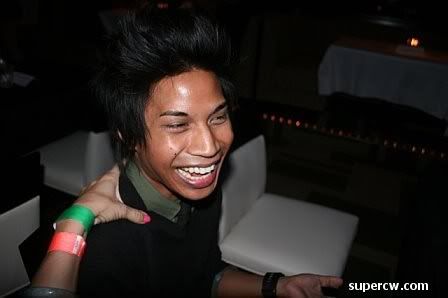 SUPERDUPER hottie in black. married kawika.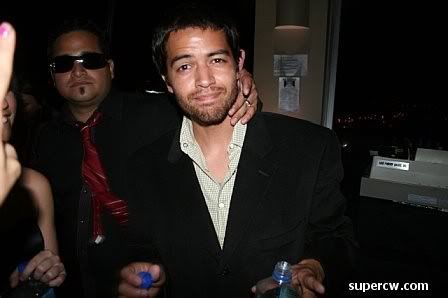 hottie black hottie in black painted white. (??) tiana. background hottie in black brandon.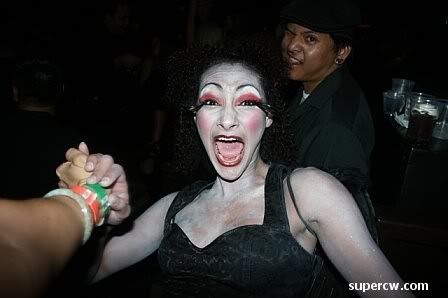 hotties in black james and rowan.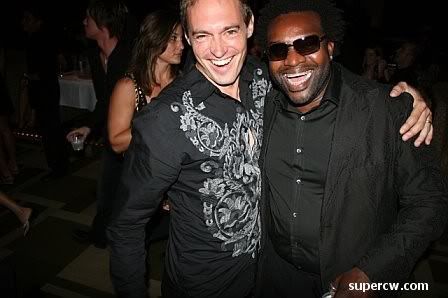 haha berger was showing me his come hither stance. the secret is to point at your youknowwhat. apparently it works. his wife is mega fine.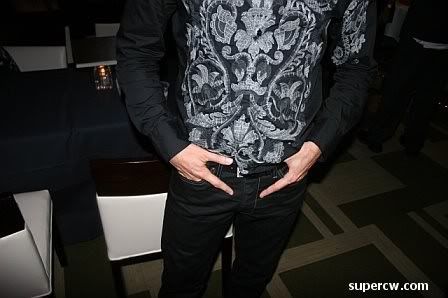 hottie in black. veronica. ciao! thanks for the easiest outfit to find for a theme party party!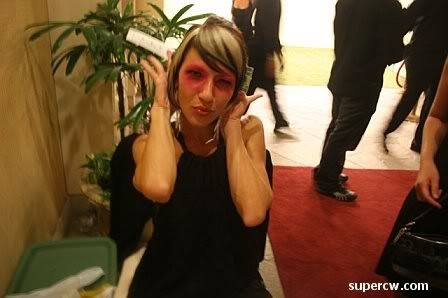 morgan childs got me in to level 4 after. they let girls dance on the stage now.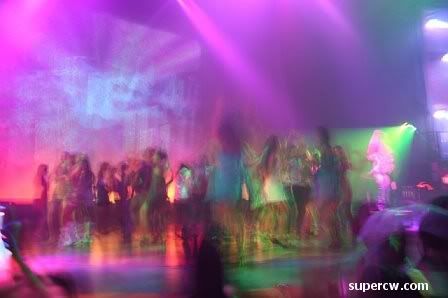 do you love it?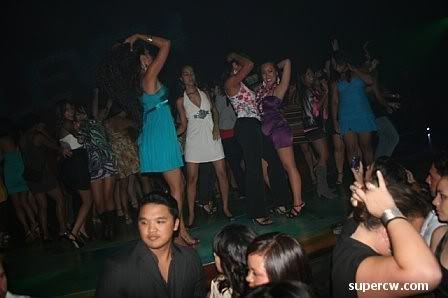 tonight i did. RITA!!!!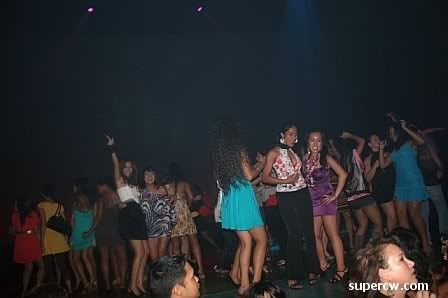 happy birthday princess.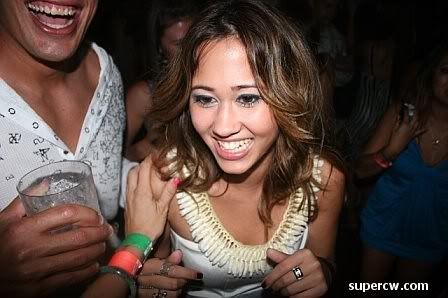 omg. torry was out so he brought all his brilliant adorable friends too. such a sight for level 4 eyes.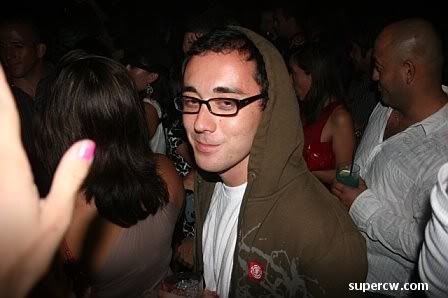 all of them. HI!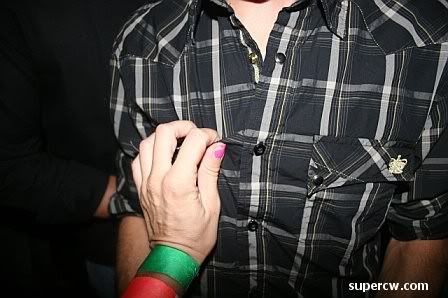 i'm just kidding i'm really not this flirty in real life you know. and he is a dream boat in real life.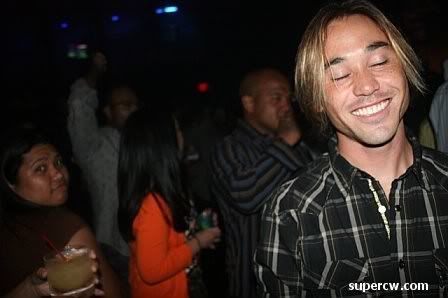 AND. he takes photos. he's like this prodigy cinematographer. works with torry on lost as a day job. and at night, he makes us look fantastic at 3am.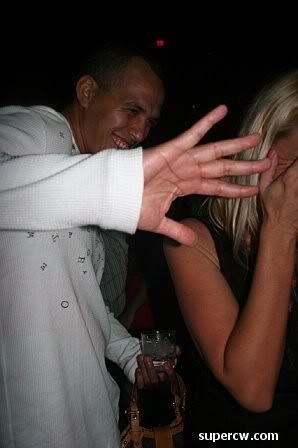 i really like this one of maggie he took.
and torry's fake unhappiness directly contrasting with rita's birthday love bliss. haha he's making that face cause he's holding everyone's purse.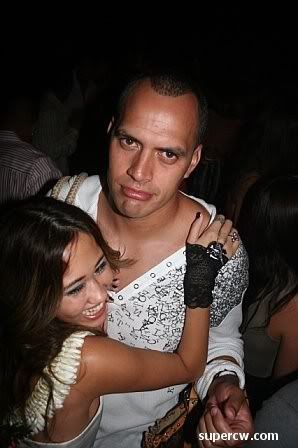 see! he was just kidding.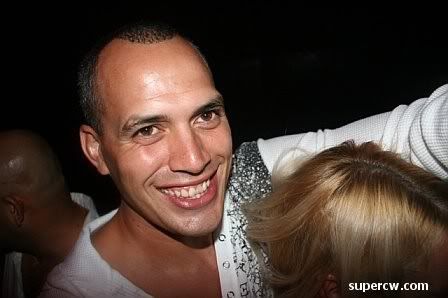 oooo, the best one of torry
thank you, brian. brilliant young mind!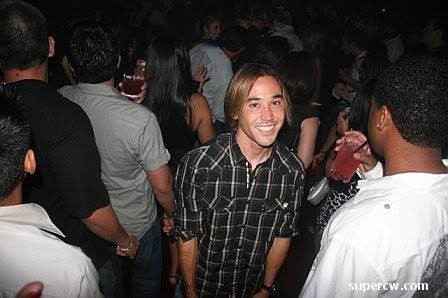 i have to go home to sleep now. and dream about you. just kidding. kind of. night!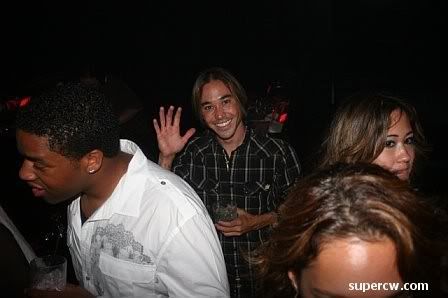 ps: i love squirming through the dance floor at level 4 when the confetti comes out. i always randomly say "happy new year!" to whoever's in front of me.
man i'm tired. are you tired? GIVE ME four more hours in the day. shoot, i'll even take two.
til next time, xoxoxoxox.