oh, so you know there was a part two to that last one i just posted. heaven & hell at the sheraton then level 4 was kind of too epic to be included. that's a one-day thing. before that i need to catch up on last week tho. catching up catching up.
i had a meeting with g-spot and after we went to check out unwitten law.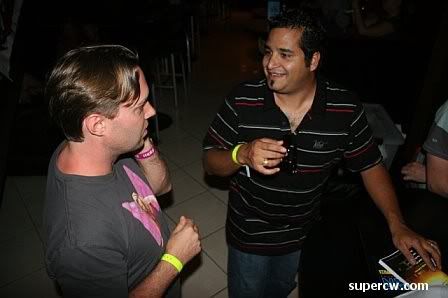 matty boy was helping me try to figure out my new blackberry. i was seriously having trouble at first.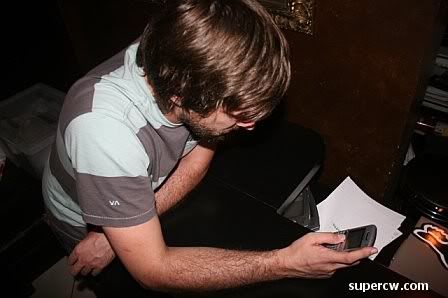 so much trouble that daniel got involved…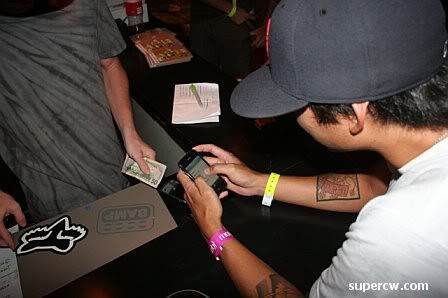 …maleko too
speaking of. this was maleko's last google. can you read that? totally says "agent hawaii midget". serious!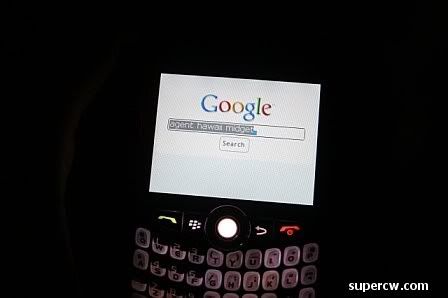 wait a minute. bari bari 13 has T-SHIRTS?!?!?! what! katie please tell me where i can find one. they rock. ooo maybe even do a band t-shirt fashion show at your next event.
last time i was at pipeline i was sweet talking the security to sneak in to the photo pit during vampire weekend. tonight i see JOEL and am like… oh YA!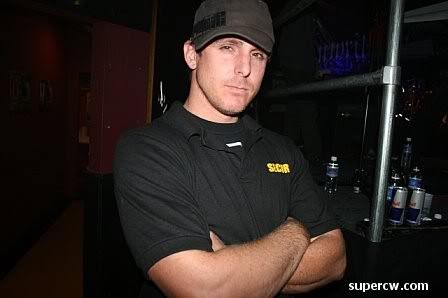 sattelite grey doing their epic opener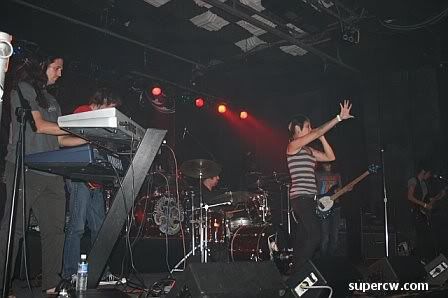 bumping in to old friends. sarah rose and LG (kind of a big deal)
don't believe me? ok, how about this: LG's baby sister there was with kala.
don't believe me? that's his arm there on the left that's i'm really cheersing. i mean, mark healey is cool but KALA. is like woah. obviously, in my grand tradition of being deathly afraid to ask celebs i don't know for a photo….. all u get is the arm.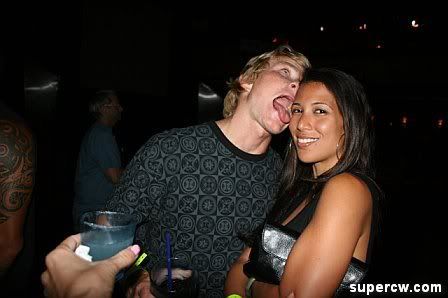 speaking of celebs. how was this kid coming out to do that piano solo for unwritten law!
they were in to it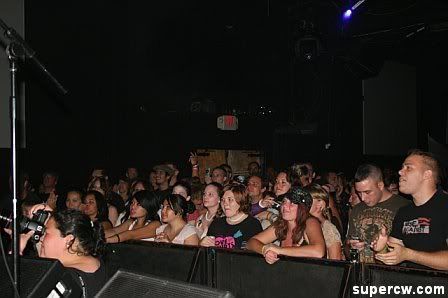 i was in to it
ok, not going to lie. i only knew that one "folllll-ow. the leader DOWN." song but these guys rocked it.
i always enjoy seeing talented music people perform
like our friend nick here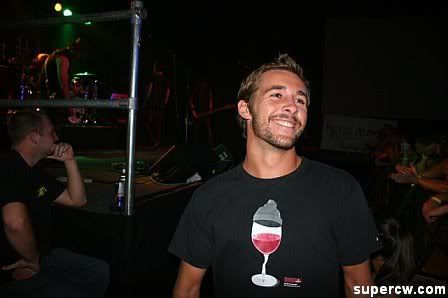 he actually knew like all their music. he gets two.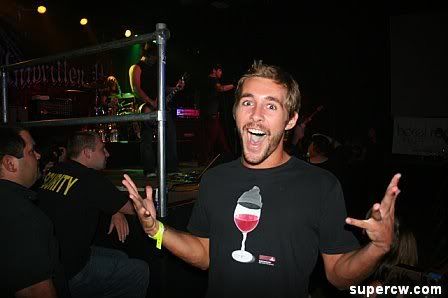 upstairs for a better view. um, bouncer. can i please stay on the stairs for thirty seconds?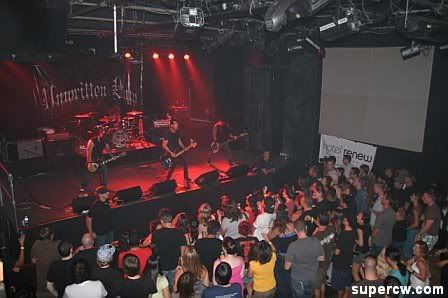 i mean… john berger gets to.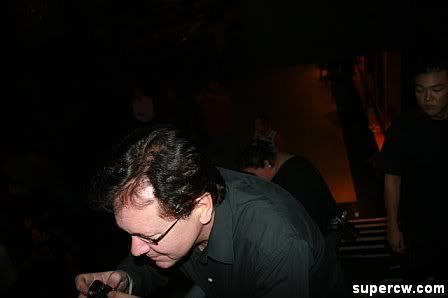 fron the back. from the back.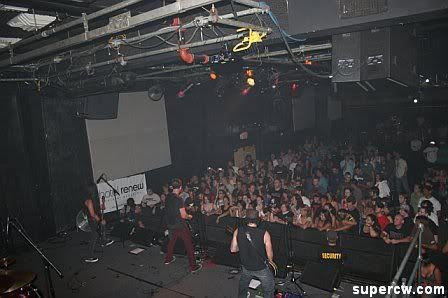 now sip, baby sip!
just kidding. this is all of us helping g-spot finish his goose so we could get over to totally 80s at the loft.
rock concert = hazmatt. infinity.
totally 80's = bottles. remember!!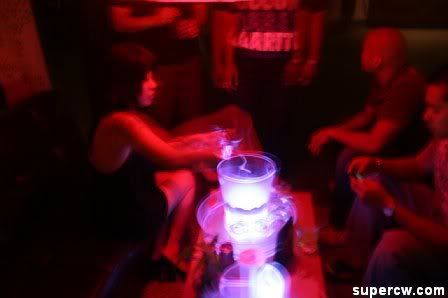 loft works just fine too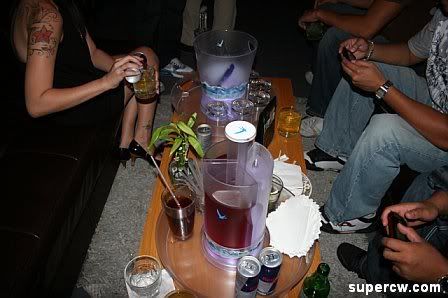 rick rock looking kinda hot tonight. with his nod to the whole skate culture thing.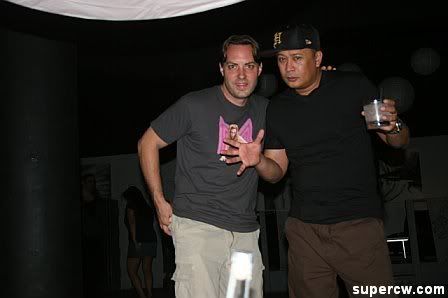 nocturna always does my faves. how charming IS this man!
dareface was there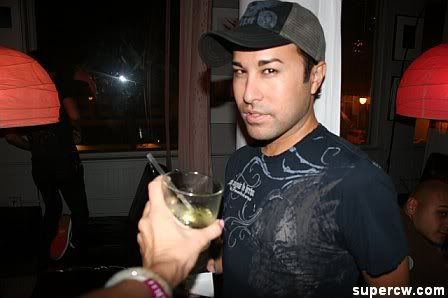 brandonface too!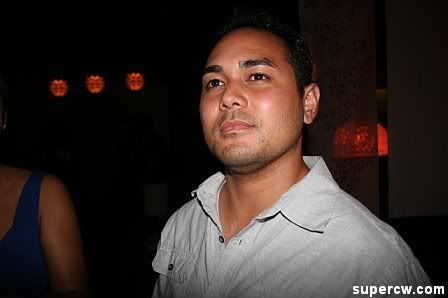 ok, so when's the last time you checked in on le cutie's snipes? because i'll just say… she is making me drool. girlfriend! let me know if you post your stashes anywhere else on the world wide web.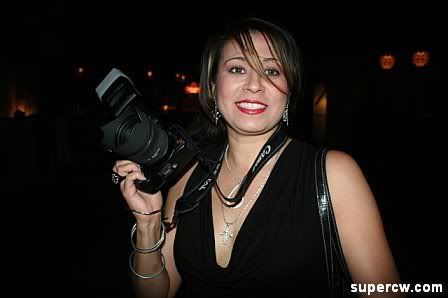 because i'm seriously smitten with your work as of late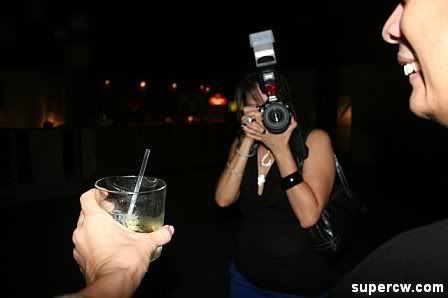 ahhhhhhhhhhh
hi!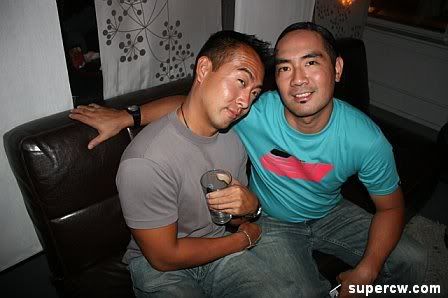 later that week. THE most amazing thai lunch ever. ever ever. even better than when i actually was in actual thailand.
later later that week. say hello to my ticket in to the island's greatest sake event.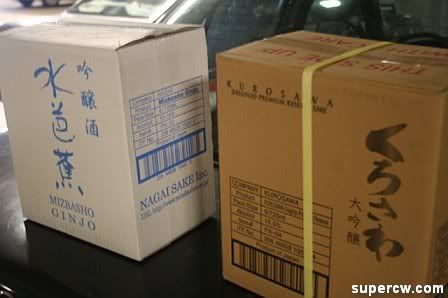 burt lum! hows bytemarks! i hear there's a really cool radio show.
ps: i'm at the joy of sake. and this was a really cool taiko slash dance thing.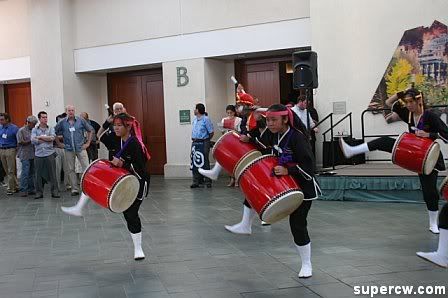 with the best dragon/dog i've seen in person ever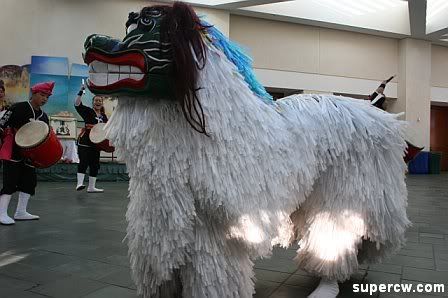 i have video to prove it. give me a minute for that tho.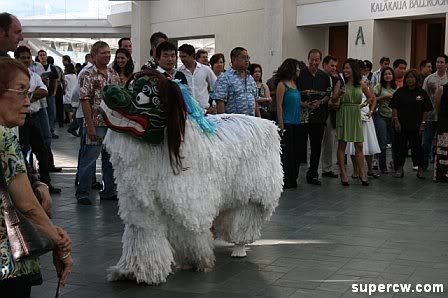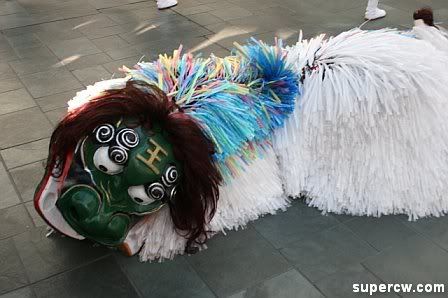 to the joy! of sake!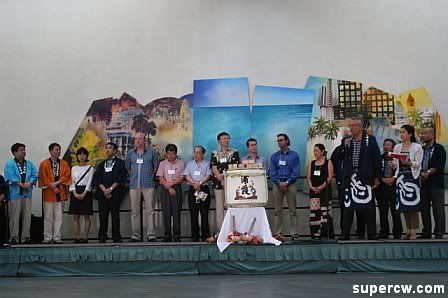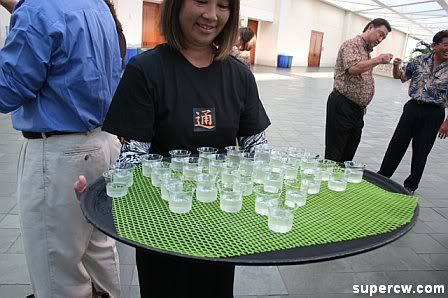 kampai!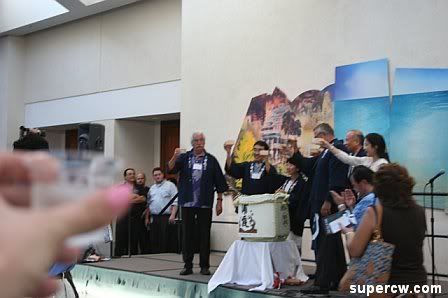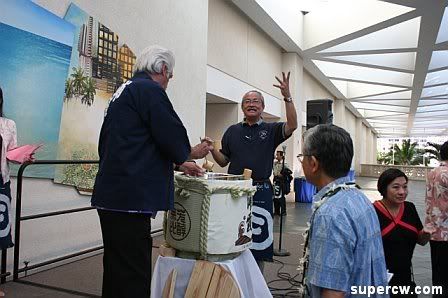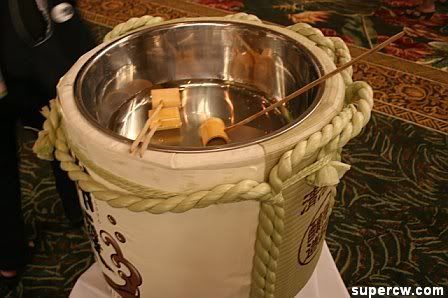 if you're a member of the academy you get a really nice handmade sake cup. guess what i'm a member of the academy. and i got a really nice handmade sake cup.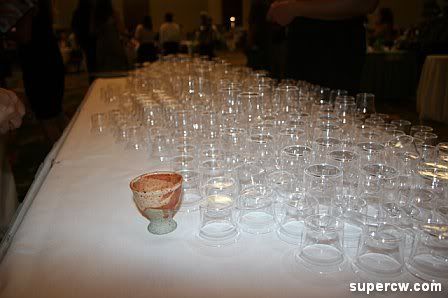 the food was unreal.
perfect parings if you ask me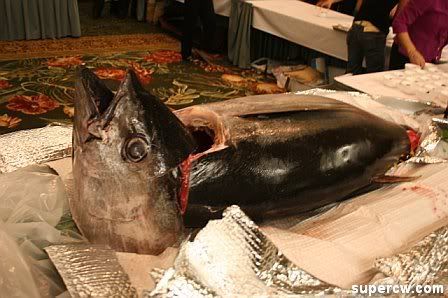 my favorite by all means was this AMAZING fish liver sorbet thing. oh. my. god.
my favorite kind is anything in the ginjo type.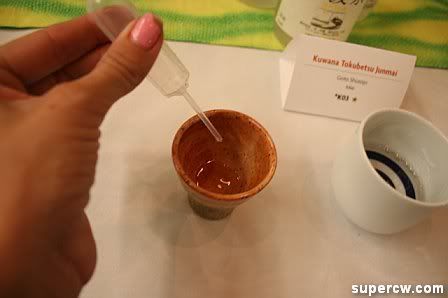 friends from better brands. hi!
trying my luck
bought this instead. i'll let you know if it helps. as you can see i'm too busy to even get a manicure. so you know there's trouble.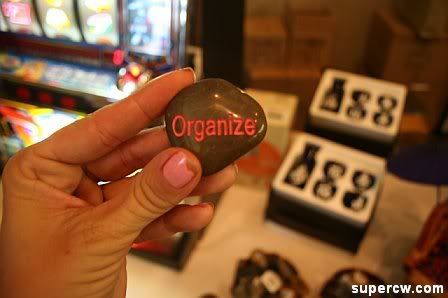 darlene! YAY! black is so the joy of sake attire.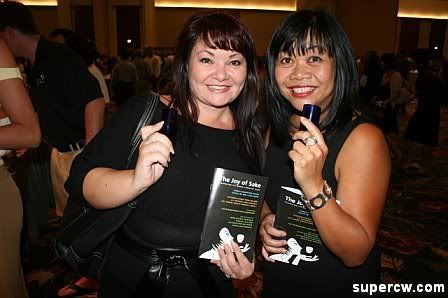 derin knows.
ESKAE!!!! i'm not sure what i love more. the fact that he's so dynamic that i see him everywhere or the fact that i'm everywhere he is.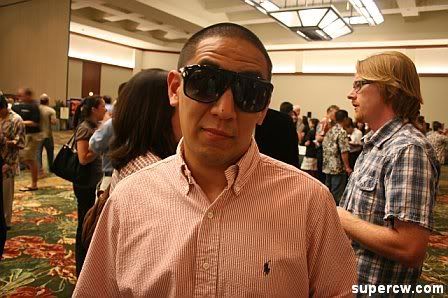 speaking of everywhere. the hawaii international film festival is nigh!
chris kahunahana has a BROTHER! woah. hi!
hi hi!
ps: i was making everyone try the silkroad sakes. they were flavored.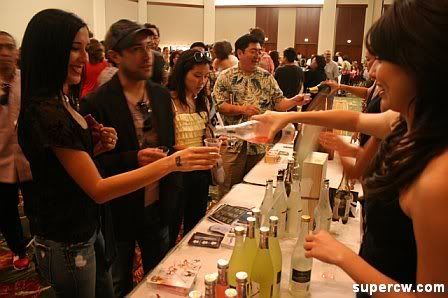 saw chai. what's up! how's restaurants!
saw daniel gray. loft what.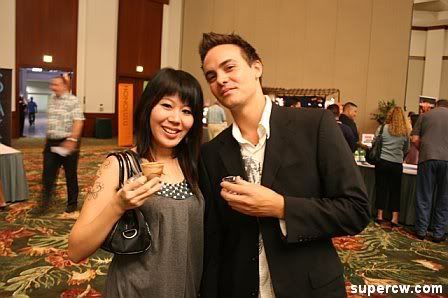 ps: don't think there wasn't a lot of people here. joy of sake!
daiginjo! i had a good time learning about everything. thank you chris!!!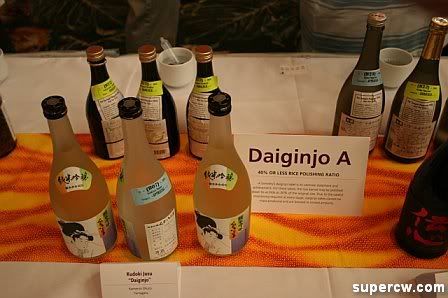 and i'll tell you. everything tasted even better in my lovely handmade cup.
HAW! nobu was there. i know if you were there you're like "what?!" but yes. i'm here to tell you they were. their food ran out after 14 minutes but yes… they were there.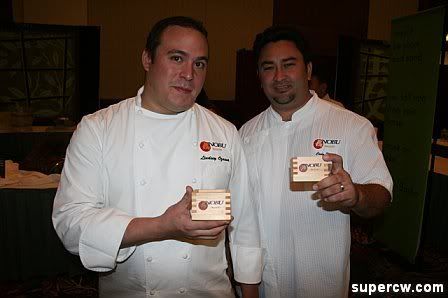 echo was there too.
more silkroad! there's plum! and rasberry! mmmmm…..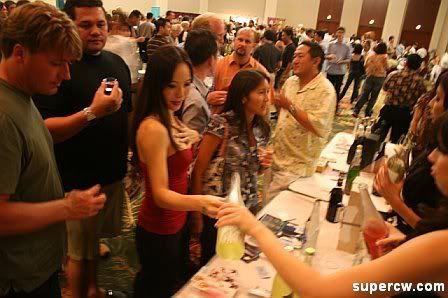 oh woah– that's it.
cool! now all i need to get through is the heaven & hell and this past weekend and we're golden.
who said a girl can't do thirteen thousand things at once.
ha! i'll show them!