meanwhile at the loft last saturday.

douggie was getting everyone in the mood. along with the 92 proof.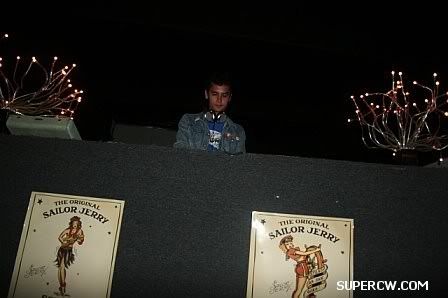 i saw these hats all over tonight. what's funny is there were only two. they definitely got around.
ragnar looking like he was BORN in that hat
the coolness was present for sure. dubside vs. groundUP.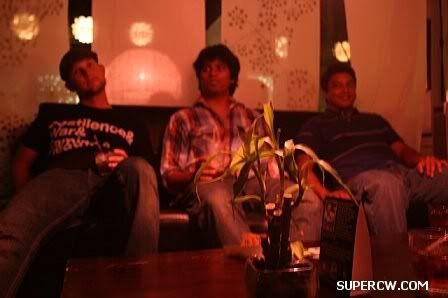 i was feeling it from the second i walked in the door. i dunno. it might be because a lot of people were at loft for the first time. it might have also been because they are mob readers. mob=waycool.
whatever it was, i was super down with the vibe tonight. and the crowd was lookin goooood.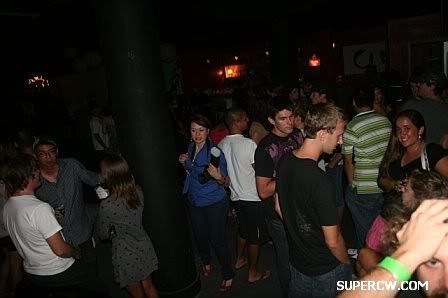 i was tripping on jordon cooper. he looked a lot like the real sailor jerry. it was craziness, but i think you had to be there for this one.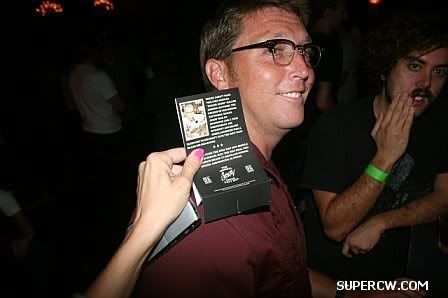 but i mean, if sailor jerry knew, he would probably be hyped to know he was reincarnated as a totally chill surfer dude.
wandering around. saying hellos. the entire NOBU team showed up. WAY cool. i was fanning out.
red bull rob was there in the midst of his birthday week. all that busy-ness and he had time for little old me. aw. way cool rob.
sean reilly was representing guiness. that's ok i guess. i mean, rum is yum but can't deny the stout.
thumbs up
whatwho!!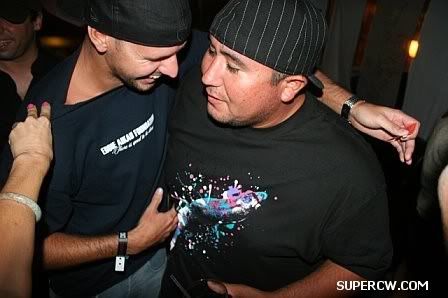 MAKS! aw. thank you for coming down. luke walsh too! and sam! can i tell you now how much i love seeing your surf babes in chinatown? serious.
this looked better on dan's site. more raw. more indie. indieraw.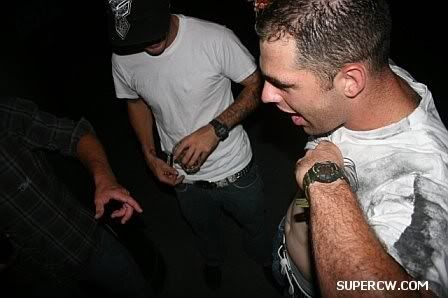 sailor jerry would probably have chuckled.
there were some hotties around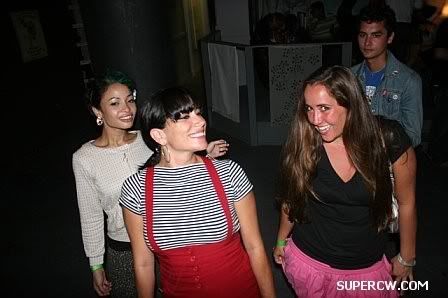 and the mega turbo smoking hottie hot hot hot DJ friend of eskae came through and played stuff for everyone. i think this was eskae's present to me.
oh. and don't think this was the first time mikey fabulous caught me lurking. i was getting busted left and right.
manny and paul were dancing machines tonight. you've never seen nothing like these two.
that's ethan from the deadbeats. it's all i got. i call him angelface tho. he's a dreamboat that one.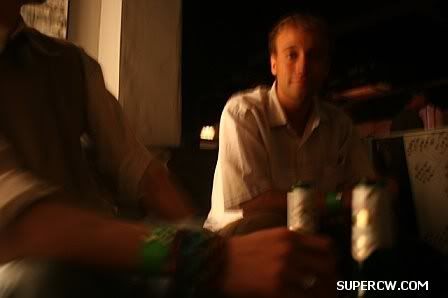 anne was beyond hot in her little stripey top. everywhere i went in the room i could see her.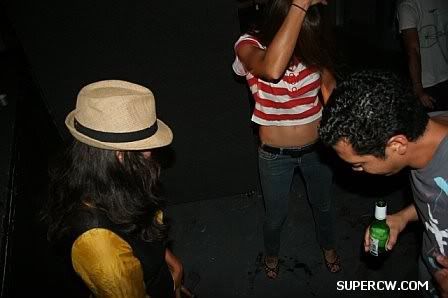 hothothothothot
michael paul getting laser-eyed by noa
surfers at loft! surfers at loft!
omg. i just remembered that sjon was totally taking video. PLEASE tell me you have like final cut pro or something. i don't want all that stuff i was saying winding up anywhere. 92 proof.
metromix. scooped!
meanwhile…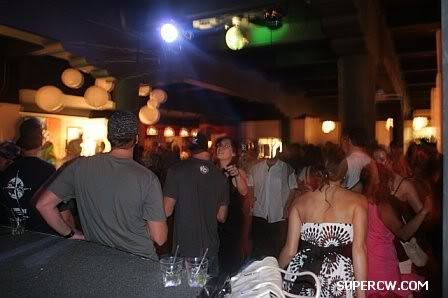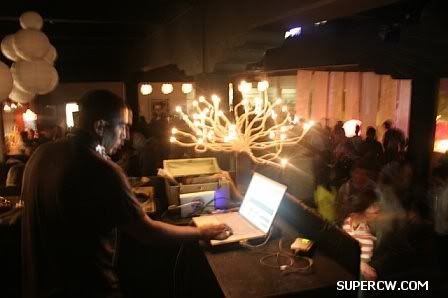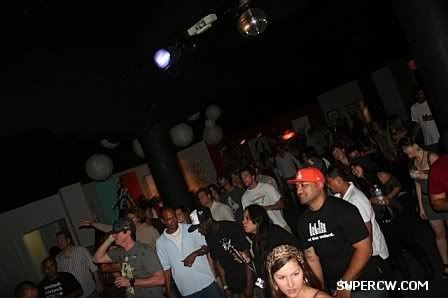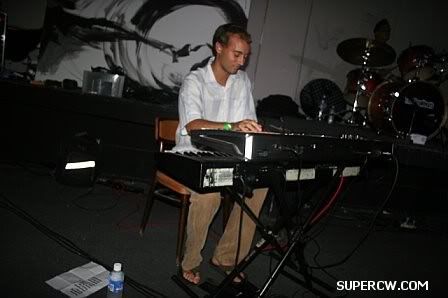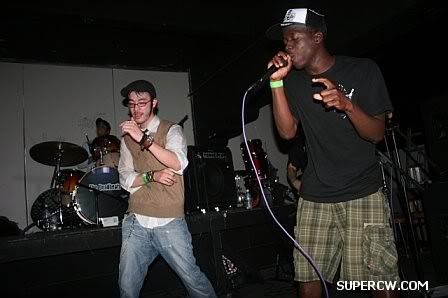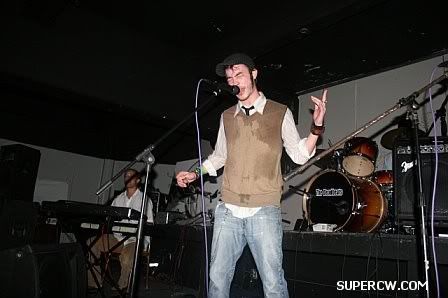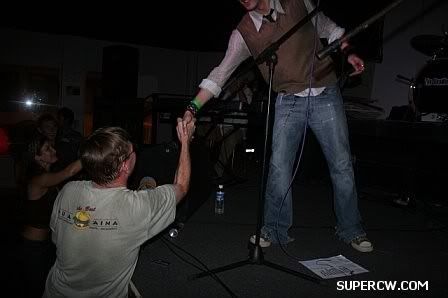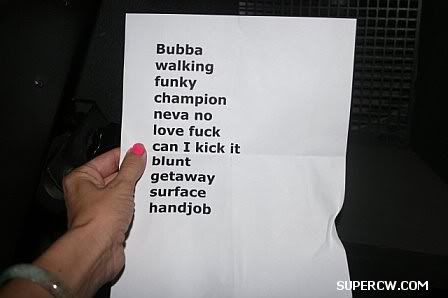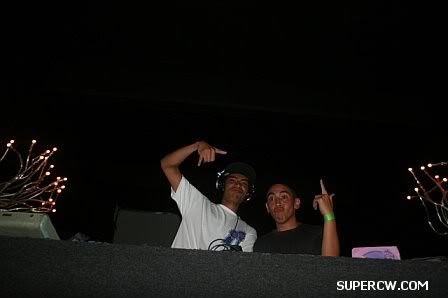 thankyouforcoming: ali the j-pop star. let me know when you're ready to play a show for me.
thankyouforcoming: tyler. come ON. start another rock band already.
thankyouforcoming: sjon. keep the country country. and please don't make me look bad in that video you shot.
thankyouforcoming: matthew mcv. a.k.a. DJ cape cod.
thankyouforcoming: paul. the craziest guy-with-website i know.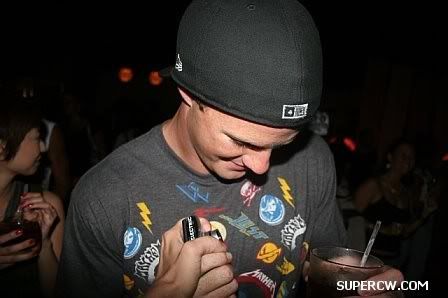 thankyouforcoming: ana. the legendary woman who helped make dosomethingtonight the traffic-machine that it is today with her tasty flicks.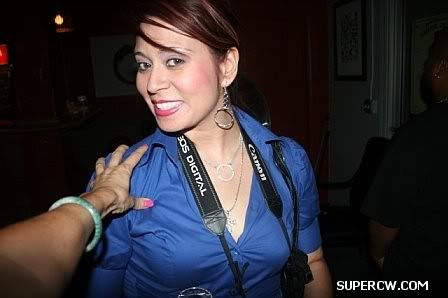 thankyouforcoming: cyd. just cause damn. you're hot.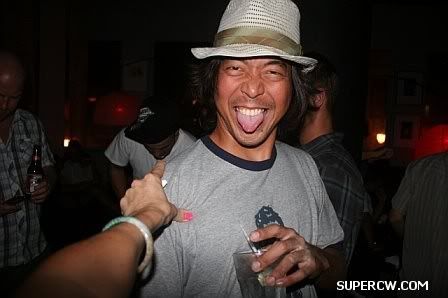 thankyouforcoming: hot photog girl. honolulu, introduce!
thankyouforcoming: hot stripey shirt girl
nah nah nah! i know her. it's anne!! oh, and thankyouforcoming: sonny. you were cracking me up all night.
thankyouforcoming: mitchell! i know you're just kidding you weren't grumbling one bit.
thankyouforcoming: kyle and selena. chinatown yes. way cool.
thankyouforcoming: sean payne. famous skateboarder. google him. he hates it when i say that. oh, and he is totally kidding he actually asked me to take a photo.
thankyouforholdingyourgirlfriendsshoesandpurse: guy.
thankyouforcoming: what! thank you for EXISTING, deadbeats! i am seriously making this entire band my boyfriend. i think we might be getting serious too. guys, i love you so much.
what the!
jesus harumi what are you trying to do to us…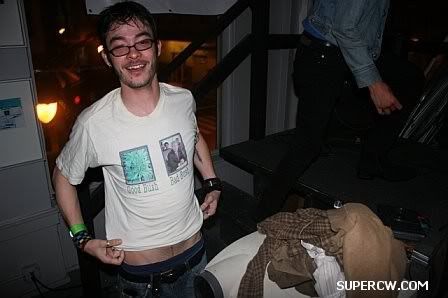 nicole caught it too. siren!
spent the rest of the night up here lurking mikeyfab and eskae
it was probably the best place next to heaven
and drunk eskae is the absolute BEST!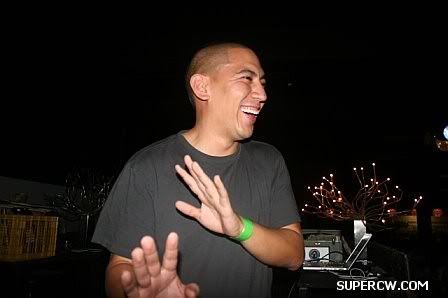 oh my GOD this guy.
ok let me put it this way. this is at like last call. can you see the happiness? the music was JUST that good.
we were digging it too.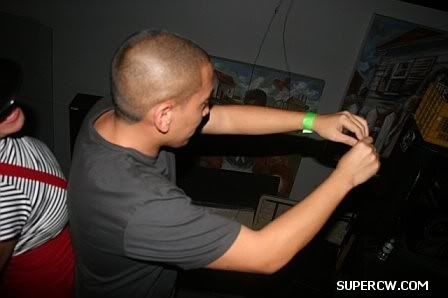 the lights barely scared anyone away. 92 proof. you lose just about any inhibition with that stuff. people were dancing til security pretty much picked them up and carried them downstairs.
us too.
this face.
WAY cool.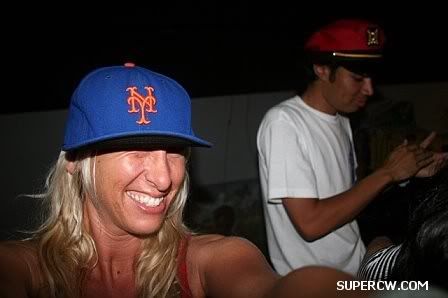 oh my god. and can i tell you how much i love drunk eskae?!?
i. LOVE. drunk. eskae.
douggie wasn't quite done yet either.
i was definitely on a deadbeats high after. thank you guys so much. thank you thank you thank you. you are so totally my boyfriend. let me know when i can meet your parents, guys.
i don't remember who took this, but i do remember we were having a way hard time leaving tonight. i didn't want the night to end.
i was digging on kelly's after-bar clothes. she still was smoking hot even in sweats.
too bad there were only like 10 shirts.
they went like hot cakes. maybe next time. sorry, guys.
thank you deadbeats. i love you.
sunday morning was better than ever. celery hearts. that matters man. SO good.
ok that's it. i'm so tired. next one will be much better written. sorry.
tired.