happy weekend. here's something to ponder through when you get a chance– last week full of action packed awesomeness….


yup. last week monday was action packed like as much action as you can get from some hottie hot hot japanese wrestlers. from japan. wrestling.

this guy was one of my favorites. i trued to lurk his blog but i need to learn japanese. like, NOW.
yes, it's like WWF (WWE?) so there was a lot of fighting outside the ring, dragging people through the stands, etc. so righteous!
yes, so. it's a little dramatic.
this guy too. i wonder if he remembers me from when he came through the radio station? i remember YOU!
last week tuesday was very satisfying
organik ed finally showed me the blah blah blah blog design for my official super cw team rider shirt. yup. my sponsor actually made ME shirts. you guys! you're going to just die. i'll tell you more soon. meanwhile we gotta order some pupus.
roberta oaks and ed fernandez. most likely talking about clothing.
got to meet sergio's family tonight and watch some of his films. i love watching the eddie would go trailer thing. i can't remember who was saying the other day that they wanted to make a sticker that says 'sergio goes.'

last week wednesday was fancy
fancy party with fancy friends at fancy escada!
uber fancy guests, hello! luxury retail darlings!
hello model talent pr promotion darlings!
joy was kind of tired tonight. she seriously had a ghost in her house. it gave me goosbumps all over listening to her story. apparently it doesn't like her sleeping. she's moving.
all the men from that 'hawaii's most beautiful men' contest thing that i judged last week were there. i had an in! all i had to do was say "hi! i'm christa! i voted for you!"
don't think there wasn't a lot of people there.
joel a.k.a. dj rayne plays a lot of fancy parties i'm noticing. he's all in on the fancy party circuit. something about his downtempo grooves.
contemporary museum friends
my favorite part about this event was shanna hulme
actually, it was her boots
no actually, it was shanna AND all the boys from the Hawaii's Hottest Male contest
wait no, it was the glorious faces that were working the entrance
cheers, glorious faces
group photo battling
with media darling yu shing ting
i found out that winner hudson taylor actually is, in fact, a real person. wait. hudson? *poke* yup. real.
ps: there was a lot of people here
these were amazing. i had a hard time eating them in public, but they were delicious crepes with like crab and veggies and some sort of cream cheese substance
having eric chandler in the room of any party is so divine. i love how he randomly applauses people
more friends from the contemporary. see you guys on thursday!
timing was nice. i was able to catch the newold literati over at the academy. the card thingies were better than ever for this exhibit too– explained pretty much everything about the bujinga. i learned a lot.
friday we watched the cutest opening act ara's ever secured
and i lurked the jameson girls
lurked eskae too.
and shanna. man oh man shanna.
i wish i had video tonight. these kids were awesome. the dancing was my favorite.
so the ladies downstairs sell their lei off at the loft now. if you're ever with someone who's like having a birthday or showing art or just a really great friend you totally should go to the loft. they have those $25 awesome ones for $5. seriously!
yup. my new job pretty much rules.
lurked chris kays and jcut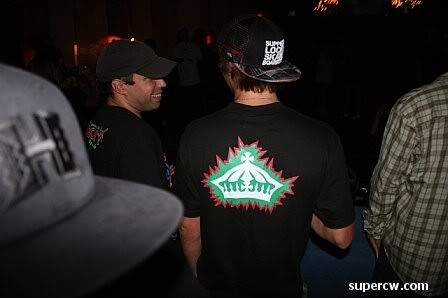 sup guys! whatcha doin tonight? me? oh … i dunno. doesn't seem like there's really much happening… just kidding.
this actually wasn't my shot. or, i mean my "hey! smile!" shot, i stole it…
from ROB!
eskae! ok this is what eskae is. he is me. only a guy. and when i say me i mean, he is totally transitional and able to conform to any surroundings. but he's like a hundred times better because with this music thing he makes everyone else the same way. knowwhatimean??
needless to say, it was dance dance dance at the loft
except me. i had to rest some.
making friends at the bar.
making friends on the dance floor
with you. and you and you.
vitamins for you came on later
to bad you can't hear music through photos
or at least, my photos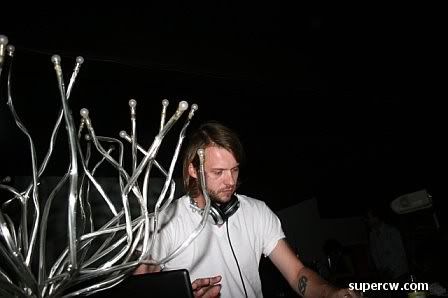 these girls ruled. i busted them taking mirror shots in the hallway. their friend there was ok. she was keeping her eye closed for the effect.
see? LOVE ya!
got the bat call again from maka. guess it's time to check out the surf party.
james! what up! WHERE am i!!!
ack! it's don ho's. major craze right here man. we were all creeping.
ha ha right when i walked in the security was like "go that way" i was like "can't i go this way?" and he was like "it's 18 and  up that way" and i was like "…………." "can't i go this way?"
so i went that way.
ps: that's maka's brother. hadn't seen him since public enemy. circa '05.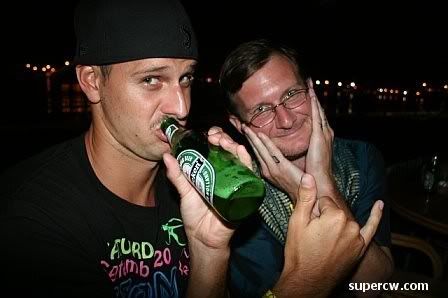 terren's back!
rob is my favorite person to go out with. he's making the whole not-driving-after-dark thing really work for me.
thanks buddy!
something is going on tonight. did you hear about it yet?
not sure who they were but woah how's the view at don ho's!! nice venue.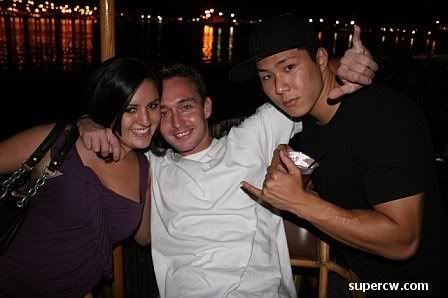 poor jcut was bumming about his tab. it's never a good idea to throw down your card when aloha stadium's around.
because it's this every ten minutes
but it definitely makes things more fun
HI!
matty liu was like "am i seeing things? i FINALLY got you to come to my surf party?!?!" but i had to correct him. i've definitely lurked this party at lulus before. ps: i was still wearing my work clothes tonight.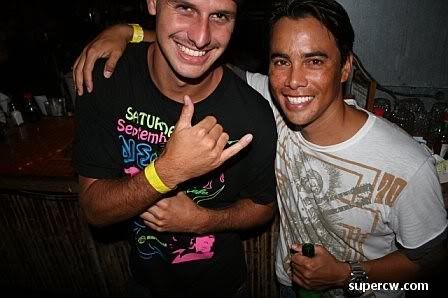 maka making bird calls to zak across the bar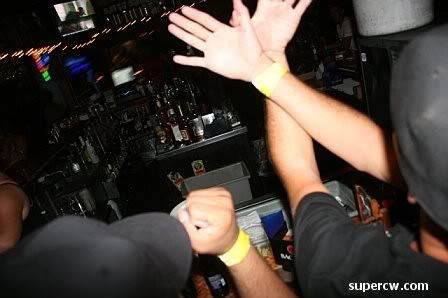 i didn't take this. someone definitely has my camera right now. my photos are never this good.
oh! nice! koacam!
koacam!
ok i'm just gonna buzz through all these. i have so many from tonight. i can't help it. all i wanna do around the boys is snap snap snap.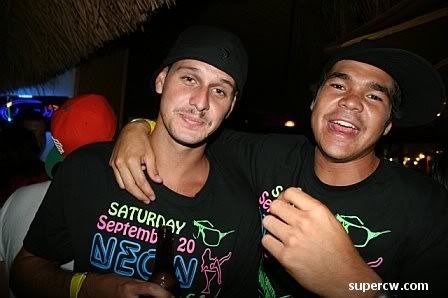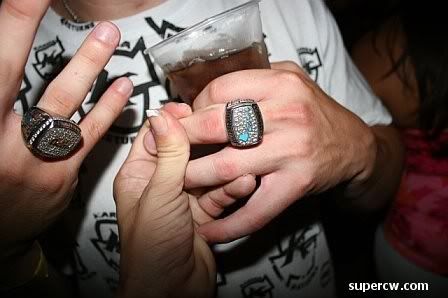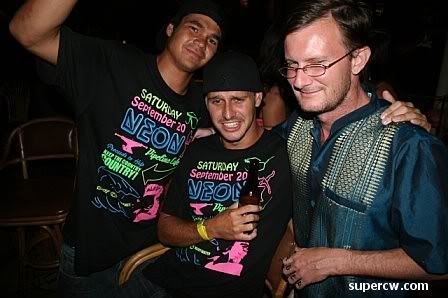 thanks maka. it was funnnnnn.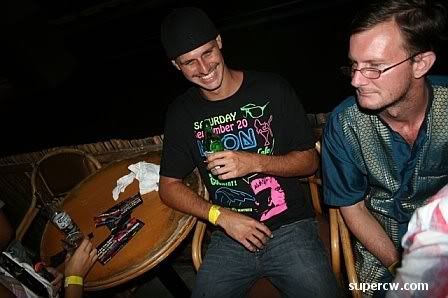 another friday in a row at living room. i guess this is the part that comes with not driving. i can hang. thank GOD they have champagne. i wish more of you club venue places would get on board with that.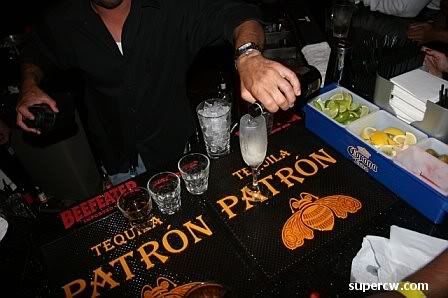 downstairs at living room has actually been damn good on fridays since they brought in nocturnal sound krew.
it's just dance dance dance dance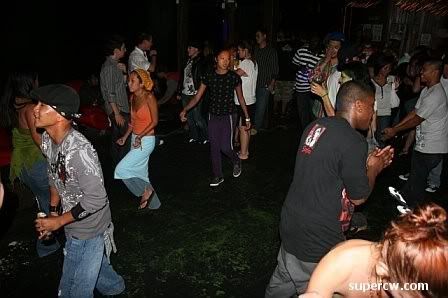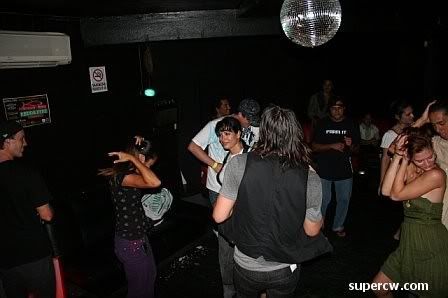 thanks jami. sorry about lurking all over your dj table thing asking you to play MGMT. it was 3something in the morning and i wasn't driving. you know what that means.
lost the shoe battle to JT.
sat here for a while to regroup. that green dress gave me a lap dance. swear!!
round 5. thanks to chris higa. oh man i love this town.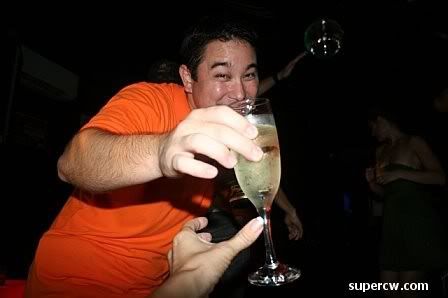 NO WAY. do you have any idea what time it is!! NO photos thank you.
ok so that was friday…..
NOW it's saturday.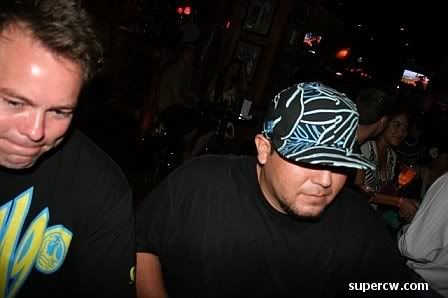 shack waikiki!!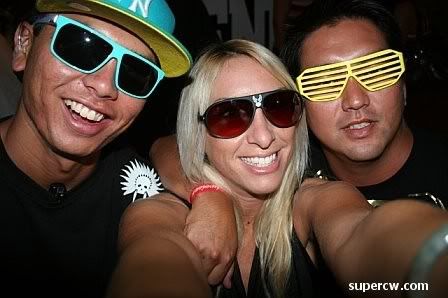 russ killed it. there was a theme tonight that i WISH i knew about. cause it was an easy one. wear sunglasses. you can be nice and easy, or all out like russ here.
nice and easy blaine
all out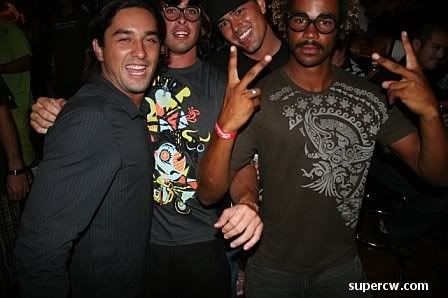 oooo KY's shirt! loved it.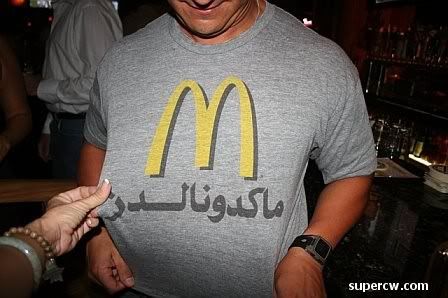 so happy birthday keli'i!!! it's so fun working with you guys.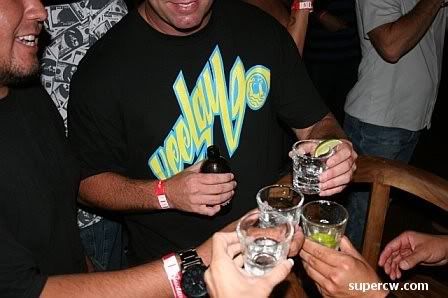 you'll never guess how old he turned tonight. i was shocked!
HI BU!!! whatrrrrrYOUUUUUU doin!!
brett bornerman was in the house. stoking us all out on SoCo lime. and helping me get the lemon seed out of my beer.
and dressing such that he got to stay at the shack vice come to level 4 with us after. nice play!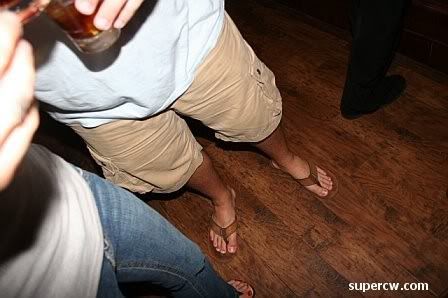 sara did it too. with her soco hat and her soco drink and her soco smiles.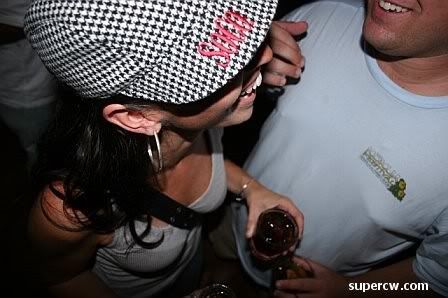 mark rounded up some of our favorite classy ones to help celebrate
kamu was like oh i KNOW you aren't making me go to level 4 and you're not even coming.
then they did a little jig
then we went to level 4
so the stuff i thought was permanent etching was just cool looking tape. same effect, less resources. i'm down with that.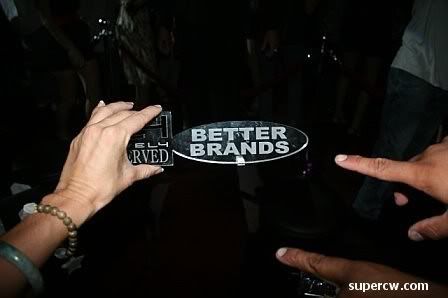 the clubbiest club we got
thanks becker!
thanks tiffany!
we loooooooove tiffany
well hello there!
kamu was like "i can't believe i'm here"
ha ha BUSTED!
the rest of the night went like so: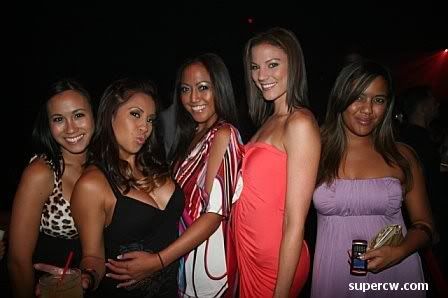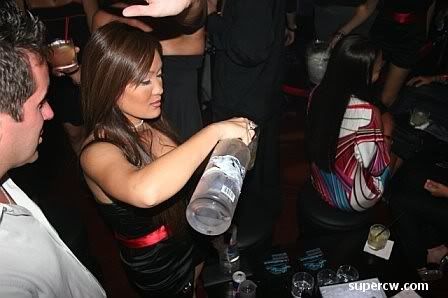 clubby club club club club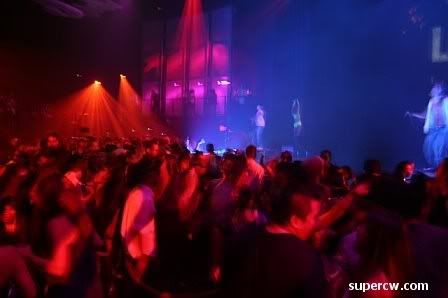 i'm not done.
just need some sustinence
cause there's a RAGGAE SHOW at pipeline!
and one very obvious guy sticking out like a sore thumb
BUSTED!
junior reid!
raggae huh? red stripe time.
i'm not done. we're at the sand box now. been there? taharba closes out! it's the old tsunami's.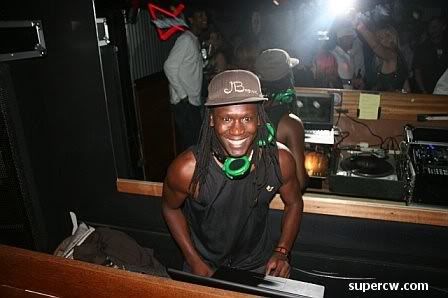 dance dance dance
nick's watch. he said it cost him like seventy thousand dollars. then he was like "i mean, seventy thousand tries on the crane machine at dave n busters"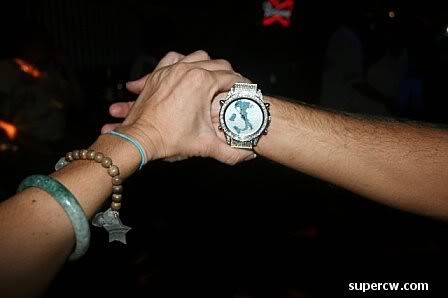 how's our DARTS !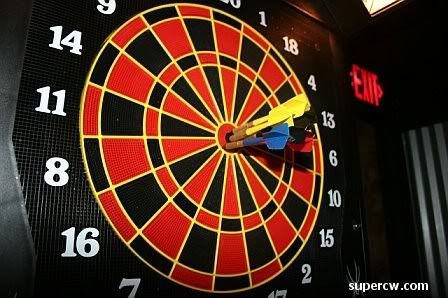 oops, busted.
getting weird in waikiki
i think i said something about never eating this at 4am again. i guess i shouldn't ever say never. tonight it was a lot better though. i think it had something to do with tonight not being a school night.
and the supplemental extras. like butterfish, chicken and kim chee pancake. it helps.
ok now i'm done. nice saturday. thanks, guys.
whatcha doin? tonight i mean. YES i'm going to neon. how can i not? did you hear us doing cherry bombs on the radio yesterday? YES i'm going to see the grouch. he goes on around eleven. it's possible. YES i'm going to catch graham funke again at skyline.
YES i'm going to probably spending my whole paycheck on cabs for the next year or so. it's fine.