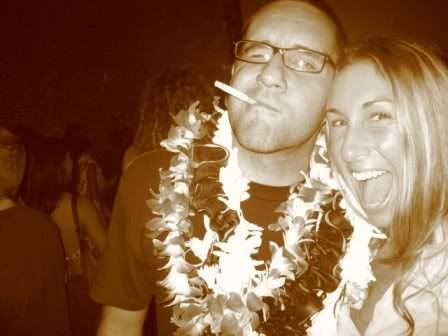 i first met sergio with the chinatown visionaries at thirtyninehotel. he was working on a pretty big project next door with some friends. a fully equipped cinema lounge complete with a bar and sound system. a new permanent home for cinema paradise. it sounded so rad. we were all stoked.
like everyone, i was a huge fan of his work and honored to know him. i still remember an e-mail conversation we had one time when he told me he saw something in what i do and that he wanted to help me develop it. he said "there's more to a photograph than a drunken shaka at 4am outside the wave." he was so right. i studied his work closely and saw brilliance of an unstaged moment. the honesty of it. it inspired me to move away from the direction i was going and tell my stories in a different way. to try and capture more candids or just share the situation from the exact same perspective i was seeing it instead of gathering people together and being like "ok! smile!"
sergio is single handedly responsible for any honor i have when trying to capture the scene here.
the last time i saw him in april was so bittersweet. he had walked away from his mosquito after it crash landed and was sort of incredulous to even be alive. we had drinks and laughed and i remember putting his number in my new phone to take him up on his offer to work with me one on one. to identify my voice and work on it. to actually learn how to be a photographer as well as a story teller. god, i remember i even titled that entry after the conversation we had. he was feeling extremely fortunate to be alive.
wait! i spoiled it! what i meant to say was we totally intercepted sergio goes as he was trying to leave thirtyninehotel. got him for one more drink.

keany was JUST telling me how sergio almost died last week too. his friggin little mosquito crashed. he was supposed to die but instead he walked away from the accident totally fine. so weird!!

we decided to have patron margaritas about it. i want to take this time to apologize to all of you that were waiting in line for a drink at thirtyninehotel that night. a margarita is a very time consuming drink to make. my bad. we should have totally just done shots. sorry. sorry sorry.

but just so you know. they were yum..
I'm so so so so glad you decided to come back up for one more drink sergio. thank you for everything you taught all of us.
aloha sergio. a hui ho.