did you notice i'm not really updating this daily like i used to? do you want me to? not gonna lie, between the work i do for money and the work i do for free there ain't a whole lotta me left! do you really care about the daily updates anyway? tell me if you do. i'm here. i listen.
a whole new week of stuff begins with possibly the best way to eat a potato on earth. when it's someone else's at at thirtyninehotel.

saw mark chittom. saw ross jackson before the shirt came undone. ate some sugar cane.

drooled over all the fresh fruit drinks christain was making. this one had like blackberries and mint.

me and ed were drinking sidecars. i was trying to make the orange peel effervesce by squeezing it in people's ears. it doesn't work after they've been burned for a sidecar tho. so don't try it.

say goodbye to farley. BYE FARLEY! he's going to europe for the summer. what ALL of you kids should be doing, btw.

ha ha took ed to an 18 n up event after happy hour. we're both getting a bit too old for this.

but i mean the drafts are only $2 if you're there before 10pm. pretty sure we're not too old for that. ps: can you tell which one is primo and which one is stella??

tuesday night. we're at next door by the way. lurking the indies, photo geniuses, j-pop stars, open shirt stars, and awesome wardrobe havers. HI!

actually, we bounced back and forth between kaleidoscope and thirtyninehotel.

cause mike white did a lil cd releasing. and had a lil tim fagan. the swooner. swooning.

artists rendition of a joke between me and ed.

took this because kalima is off island right now. and we're all hurting because of it.

i'm glad blaze rolled through. mainly because i bounced back to kaleidoscope because it was CRAZY crowded at thirtynine and missed mike white. but blaze got pics AND audio!

oh shit! busted.

swooner. swooning.

KEVIN! i spent one night entertaining jamie and her friends and never hung out with them again. i feel kinda dirty about that. can we be friends?

actually would have been nice to have had this promo happening that night i felt dirty. ack! just kidding. come on. it wasn't like that, lol.

and since i refused to be in any pictures this night i'll go ahead and have ed model my new favorite piece that i just picked up from exclusive. check it! can you read it? no?

well here then. i'll zoom in. is there a more ME piece of accessory around?! only if they had this in animal print!

ps: we stayed here a bit. saw dan so chilled a bit on the sniping. he did good. ps: the malcognitas rocked it tonight. i couldn't hear who ara was talking about but she definitely said someone was drunk.

a good sign…

…that the cool kids are near

oh wait! who got the 79 cent plate lunch last week? anyone? well! my cubicle-neighbor ted from da bomb totally did. and cause i told him about it he saved me half. rad huh.

oooo also saw a very dirty vj kanoe. this is the dirtiest i've seen him. the day job has something to do with decorative concrete.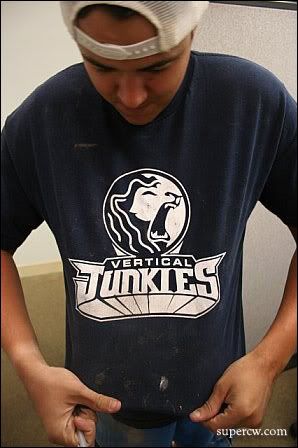 meanwhile. WHAT! a silent auction for one shoe?!?

nah nah! it was just decoration. the item was actually tickets to that 80s show thing last weekend. ps: i'm in the ice bar at the design center. drinking lovely and refreshing rose petal martinis in a christa-proof martini glass

saw elliot takane!

and devon nekoba! he's just kidding here, devon is always happy. i think i took this when he wasn't ready or something.

ps: you're reading it right. cavali vodka. there's a lot of people not in the alcohol business making alcohol. that's either a really bad thing or a reaaaaaally good thing.

ps: i was in the ice bar but all the action was in the amuse wine bar

ha ha the invitation to this said "uber chic attire". all week the men at visionary were like "WHAT does that mean". stuart is obviously approving devon's choice of "uber chic attire"

well. if you ever have any questions about what "uber chic attire" means just ask bud. BUD!! oh ps: it's not miss sixty bud anymore. it's inspiration bud, bitches.

so that's thomas. he kinda owns the honolulu design center. and i know you can't hear him but he is saying that he built the space with showcasing art in mind…

…which went over nicely with the crowd. oh! spot frank b shaner!

peter shaindlin with nick gariaeff and chiu leong. the artists being showcased tonight.

so when they finally opened the doors to this thing…

…it was like they had opened the gates to heaven.

a lot of the stuff had people blushing. or that could have been the rose petal martinis in christa-proof glasses

but the SPACE! omg. i felt like i was in new york city or something. especially with friggin chiu knocking us all over the place with his portraits. so lovely. so amazing. the design center is almost so totally spot on. MORE of these, you guys!

spot frank b shaner!

james avis was there. ps: this is the second time in a week i've seen this look. i'm thinking upscale men are defining their new role in fashion. euro is the new black.

myfavoriteartist dana foreberg had no trouble deciphering the "uber chic attire". the "uber chic attire" thing was probably made with people like dana forsberg in mind. i read somewhere that this ensemble [that is probably making my brother in sf drool all over his keyboard] was handmade in south america.

oh chiu. i love you.

i think a lot of people learned their lesson about the whole eating-at-an-event-like-this thing. i mean. ya, it said they would debut some of stage's new menu, but was very sporadic. on small plates. much later in the evening. after everyone has had at least 3 drinks. the waiters were literally being attacked before they could even take four steps in the room, haw haw.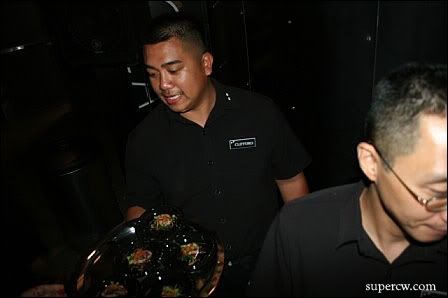 not like you didn't have the option to just sit down and eat dinner at stage though. since it's like right here.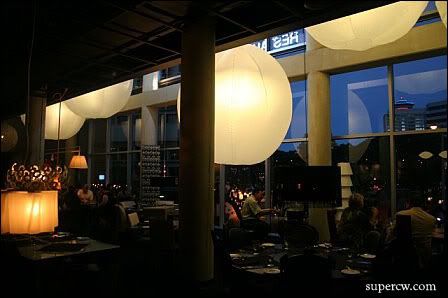 i didn't. i was cool with small plates. i'm working on my food portions right now anyway. OH HEY! NOA!!! getting sniped by someone besides me. man. i hope you remember me when you're FAMOUS!

lisa. LISA!!! how's midweeking!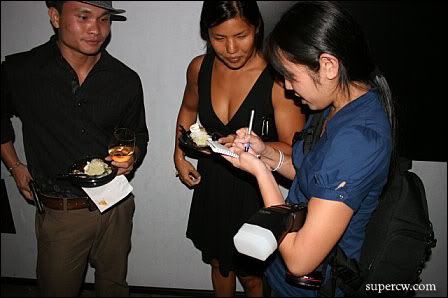 christina! CHRISTINNNNAAAAAA!!! how's boutique-ing!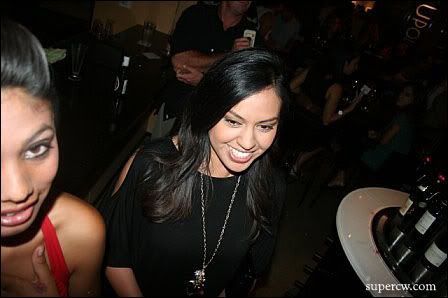 i was wearing a different necklace i got at exclusive in this picture. not the "fuck" one. a nicer one.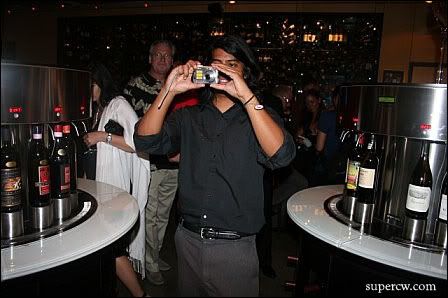 from rose martinis to wine to the good old standby.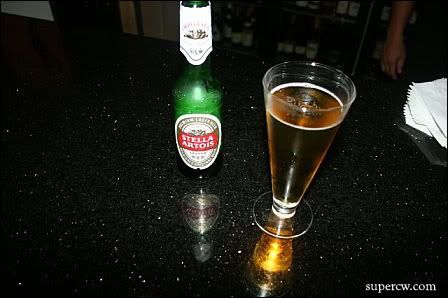 oh no!!! this photo just made me realize i should be hosting my own images again.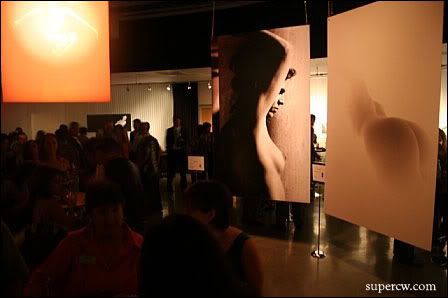 because. i don't think the photohosting place appreciates art the way we do. ps: HOW COOL was it for me to be standing here going "is this? is this? is this….?" then turn around and see cyrina. it TOTALLY WAS her! tell me how cool you have to be to get a peter shaindlin portrait!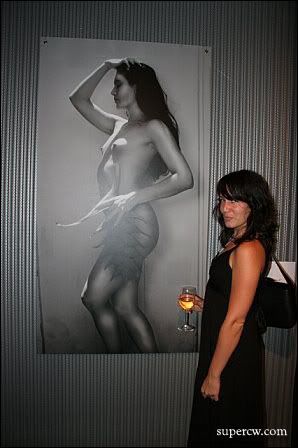 oh man. no more live auctions please. i know they meant well but people were straight up STEALING the art.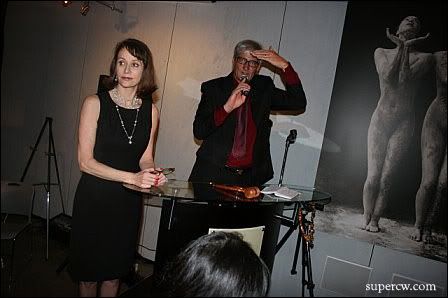 speaking of photographers. joe was having the best time ever.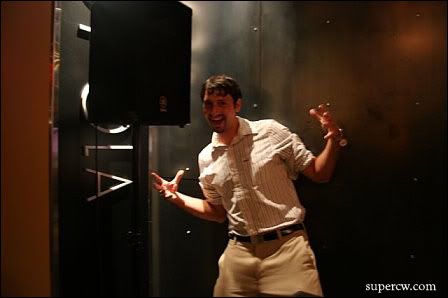 speaking of photo columns. john berger was having the best night ever.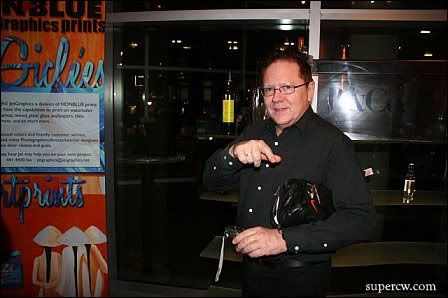 speaking of eating. i was being extremely nice to the staff.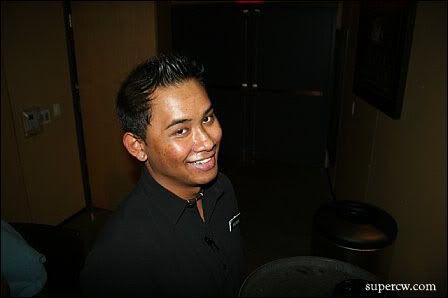 so i could get dessert.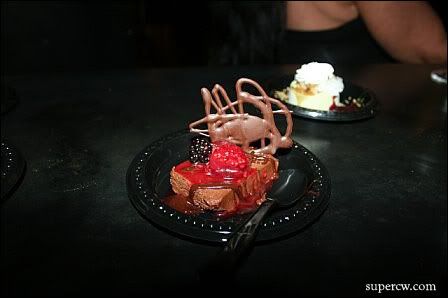 saturday i said hello to compac and cheryl at the bodies opening day.

HI! call me?

mikey and i are at it for next season. and i got to hold a BRAIN!

ew. but oooo. the entire room was full of learning, that's for sure.

like this, for instance. that's an entire body MRI!!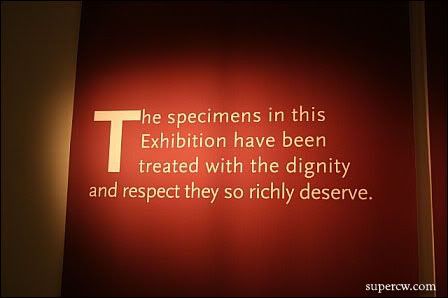 WHAT

what your lungs look like…

…and what my lungs look like

the blood vessel room was epic.

seeing every nerve in the human body made me tingle

and it made mikey freak out a little while he was filming. "the eyes! agh. the eyes."

kyle saw this in vegas and told me all about it. ever since i wanted to see. but not go to vegas. so thanks, show, for keeping me off that plane.

saturday i got picked up. that NEVER happens. yay, nicole. and yay, nicole's high tech car stereo system.

we kind of did what they call pigging out

and drove east. my fave!

to an east side beach. i can't believe this is the first time i've been to makapu'u

it was so beautiful that sean reilly wanted a wedding portrait with ehren

i told sean payne his redhead tan looked like a spray-on.

ps: owl boom box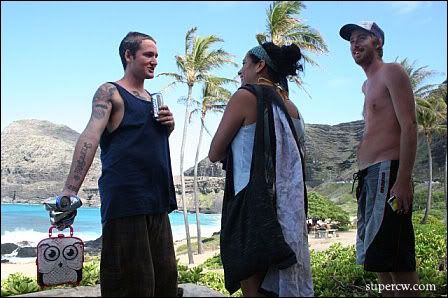 nicest beach ever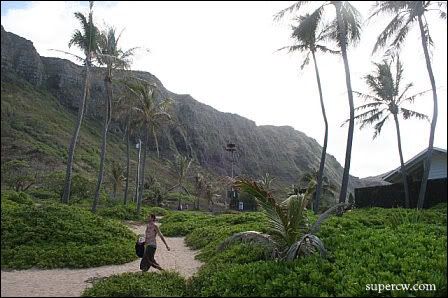 chris kays on a saturday. FOUND!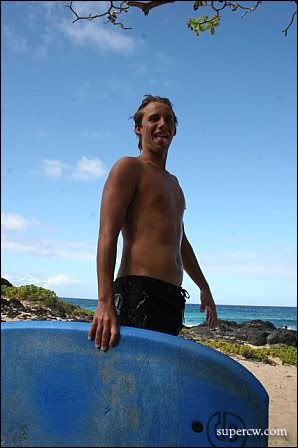 oh so this is why you come here. nice!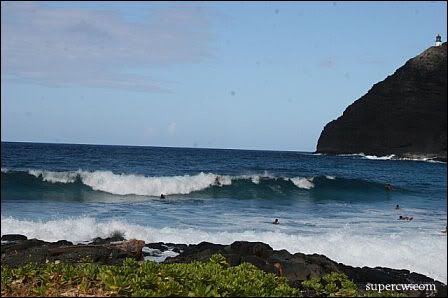 saturday night with the most random idea taken to the most awesome level. 9 people. 1 easel and sharpee. 1 spanish dictionary. it all equals the best game of pictionary ever. no photos. sorry.
sunday morning.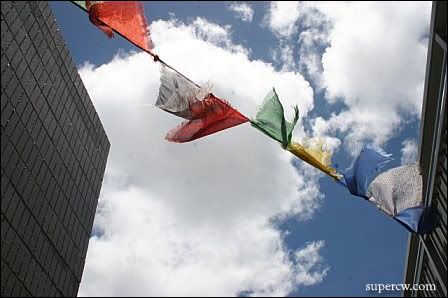 sunday afternoon.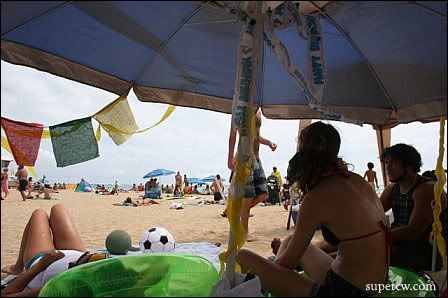 sunday beach day. kaimanas.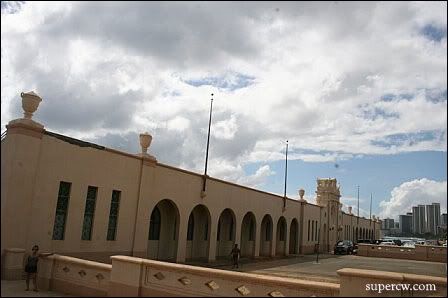 ps: there were people there.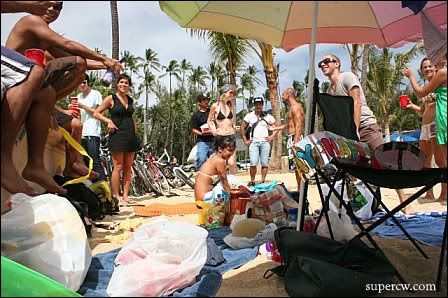 country was in town.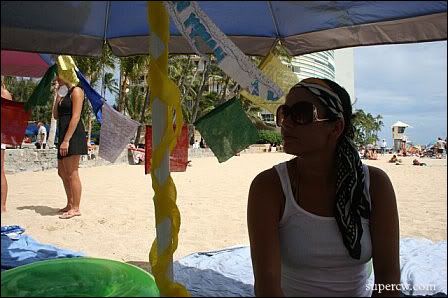 it's about time!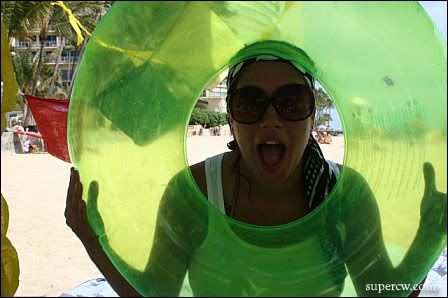 so its vince's birthday again. jeannie wanted to surprise him with a nice day at the beach with all his friends. it was a nice surprise.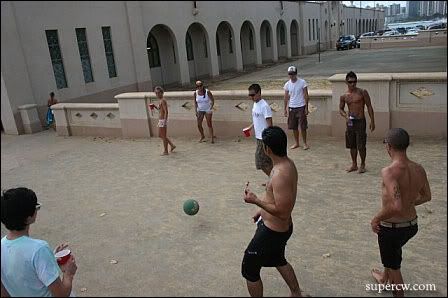 vince is coming now. everyone was hiding to jump out and surprise him.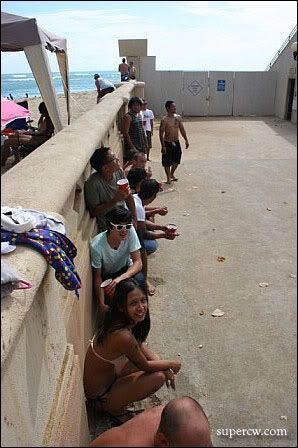 it worked it worked! haw haw the blanket covering the thousand bikes. i bet he had no idea.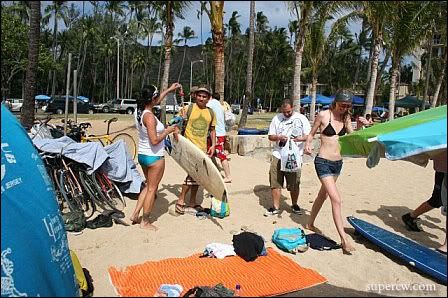 yay, vince!

haw haw germ has the best shirt collection of anyone i know.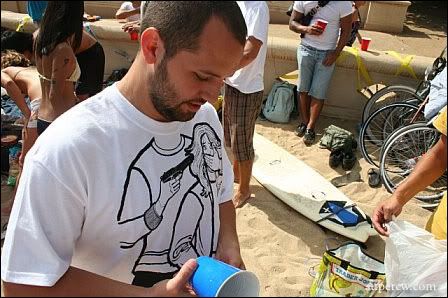 beach day. yay.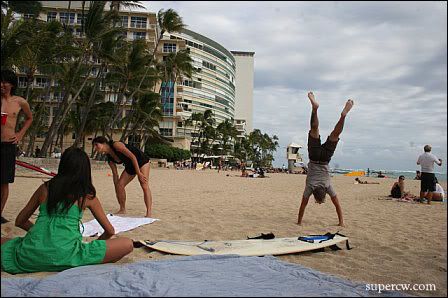 lyan rau took pictures. not sure when we'll see them since he just, like JUST made a 150 epic update. hopefully soon though.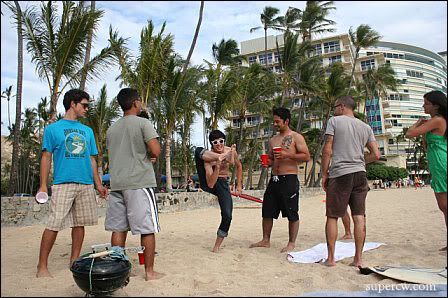 dave is only here for 5 more weeks before he moves to cambodia. get your qt with him now.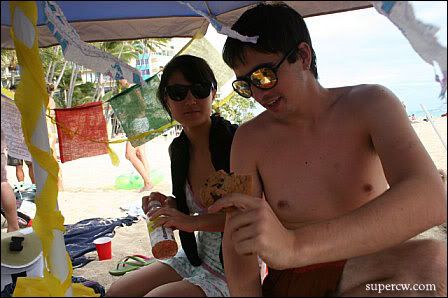 me and colonel split a case of budweiser. in about two hours.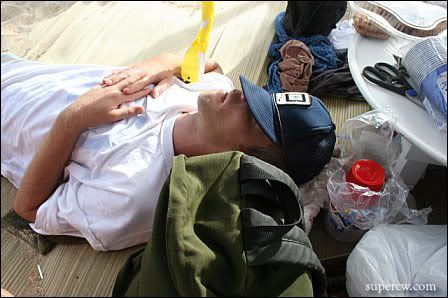 sonny was impressed with the calibur of our kickball game. he wasn't there the pictionary night or else he wouldn't have been so surprised at what spontaneous greatness we are capable of.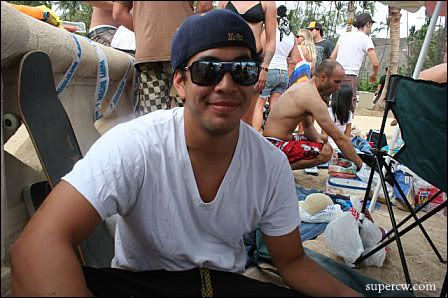 but ya. kickball ruled.

i made it about 2 innings before i was laid out. budweiser.

ps: hawaii rules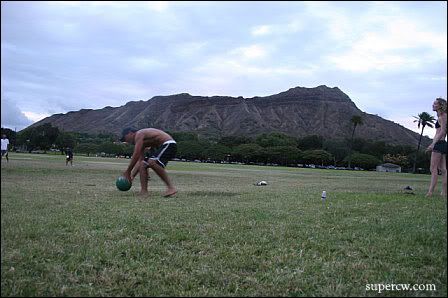 no. we rule.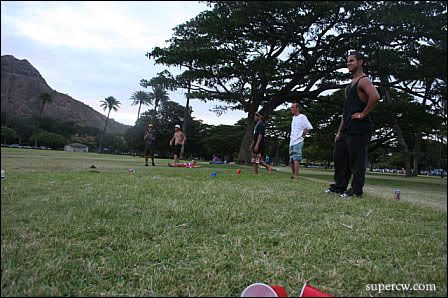 eh. everybody rules.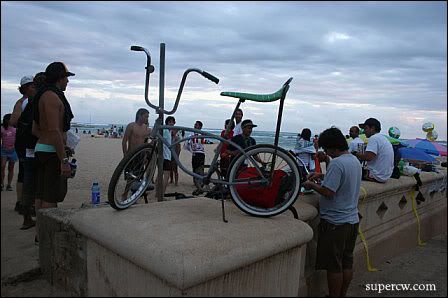 nice weekend. mellow again. i need more cross references. who went to pacific edge's anniversary? i heard it was epic. anyone make showdown? the comedy one? i'll look on their site for the updates.
see you soon,
cw