wonder if there's a limit as to how many pictures i can have in my weekly. i think this might be it. the only option i have besides big long updates is to separate them into like bi-weekly updates. and that ain't an option, haw haw.
so ya i gotta tell you, i'm pretty happy that i got the hot ticket. i hear it's a hot ticket. i heard one of laurel nakadate's videos is in this show. as well as michael's BOAT. definitely happy to have this invite.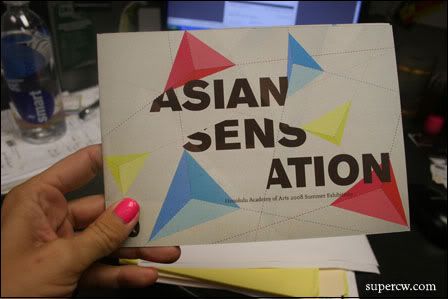 i know i don't have a lot of room for whatnot and scallywag. but i had to show you zane's shirt. come on. tell me this isn't funny. knock, knock.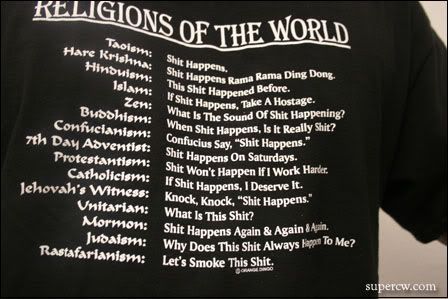 speaking of… hey zane!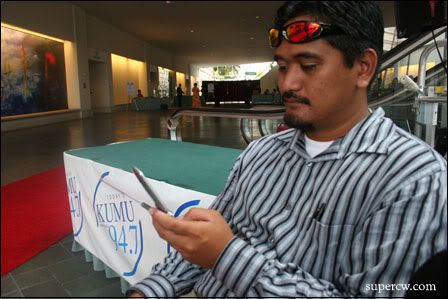 oh ps: we were the first ones there at the na hoku hanohano awards. the hawaiian grammy's. and it ain't no small deal by any means.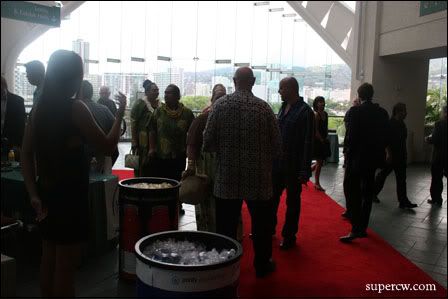 larry! aw shit! scooped.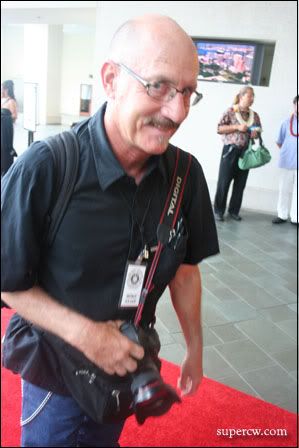 i was there lurking frank and mandy doing their live from the red carpet show thing.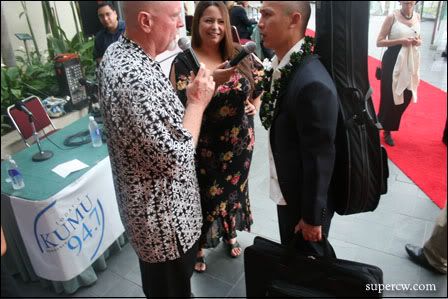 and when i say lurk i mean LURK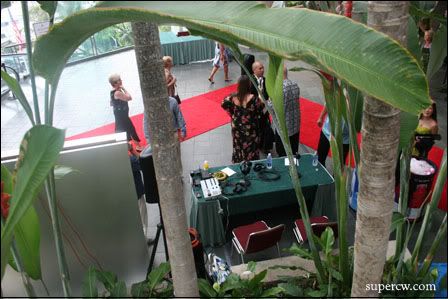 were you there? then you know i'm like the first one here. this was the most non-crowded it was the entire night.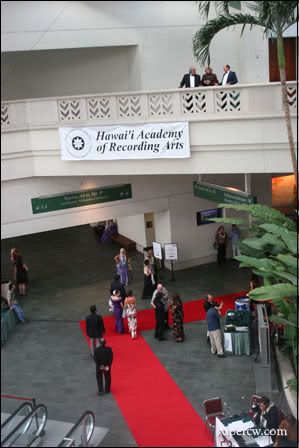 i actually skipped out before it got too crazy crazy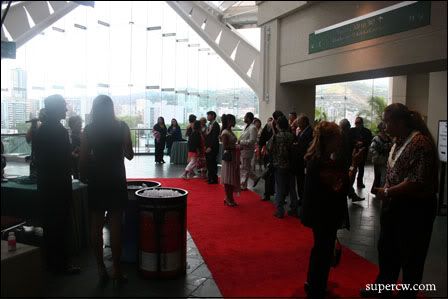 mainly cause i was having EBHD (extreme bad hair day)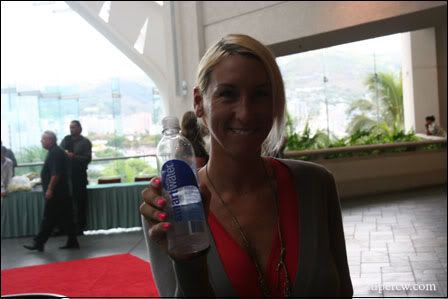 but YAY! hokus!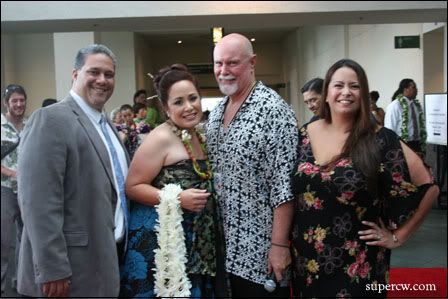 haw haw frank kept talking to the vitamin water girl. cause. damn. HOT.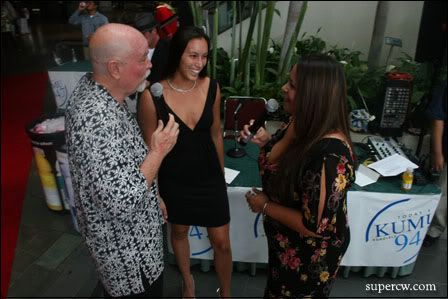 star bulletin was in the house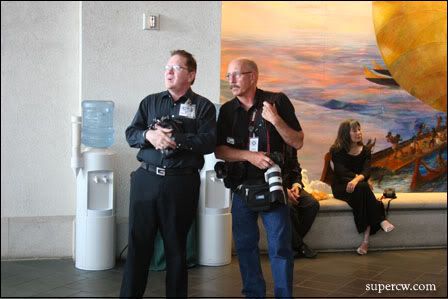 this might look like it's getting crowded but trust me. i saw the pictures. it got way more crowded than this.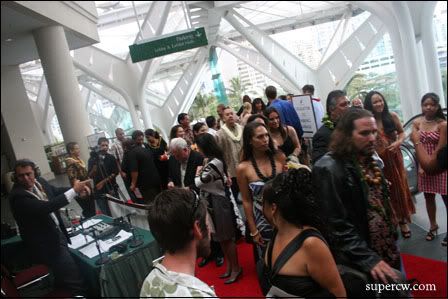 love you guys!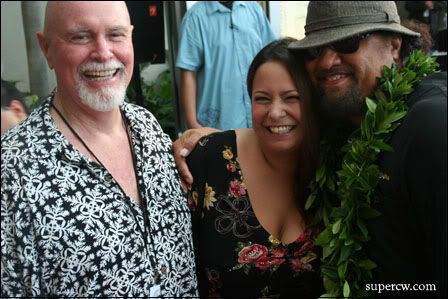 WAIT! one more sorry. that's augie t with willie k. kind of a big deal in hawaii. OH! and CONGRATULATIONS NATURAL VIBES!!! my hanai brothers. best raggae album!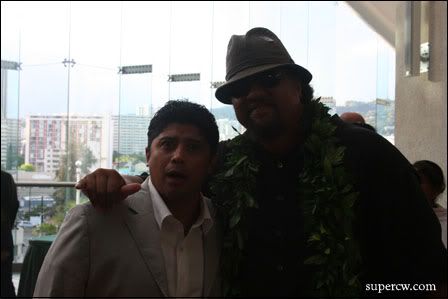 what else. did some early in the week wine tasting at amuse with leena.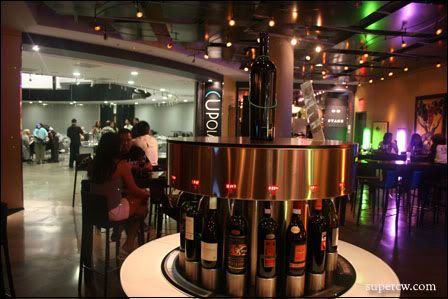 they put like paprika or cumin or something spicy on the fries. it's sooooo ono.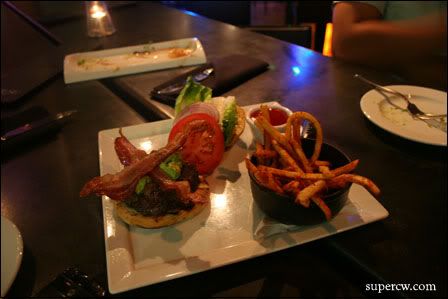 ps: it's honestly a coincidence that the wine i love is usually the cheapest. wanna date?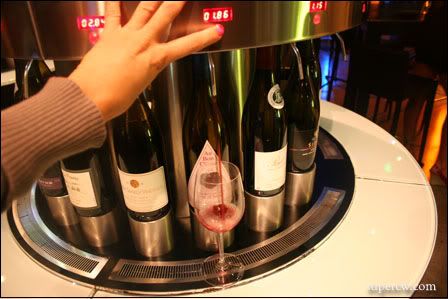 thursday was as epic as this building is tall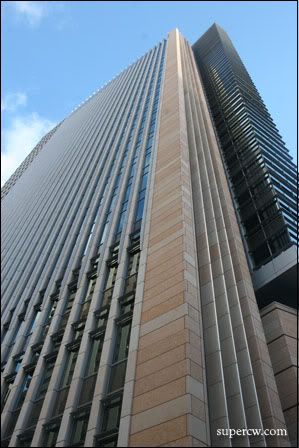 oh ps: we started inside this building. do you recognize it from anything?!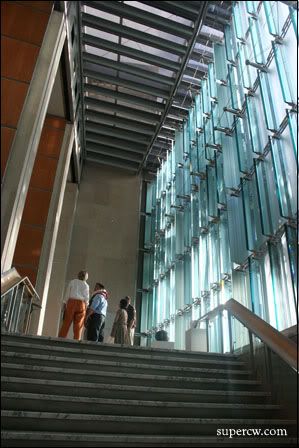 daven hee. he threw all this stuff on a wheel. if you see it in person you'd die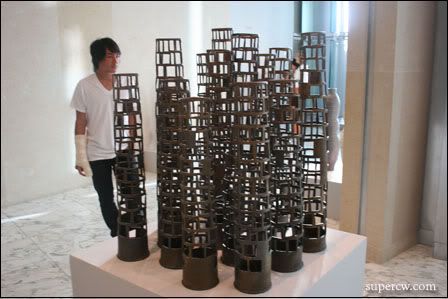 wayne miyamoto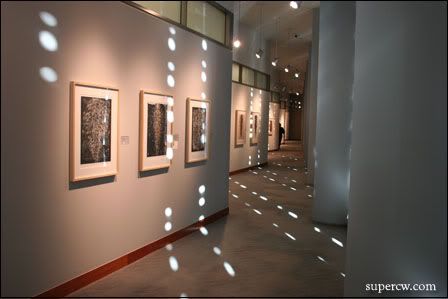 it was over 10 years of works in this hallway. chaotic.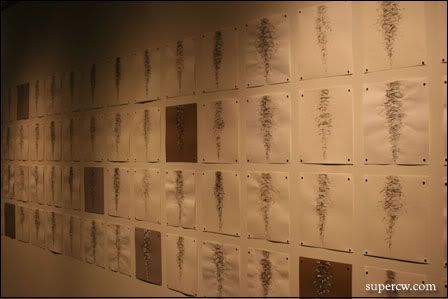 daven made this train on a wheel too.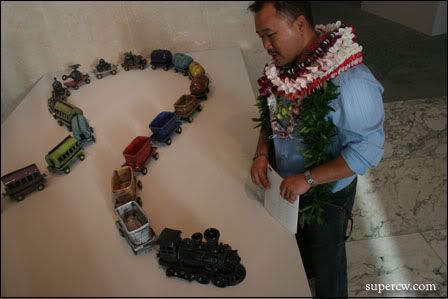 saw shana peete!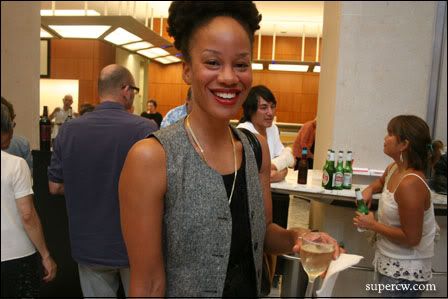 nice what your museum membership gets you! randy and i were playing beer for beer. i only had like 3 of them. or 4. something.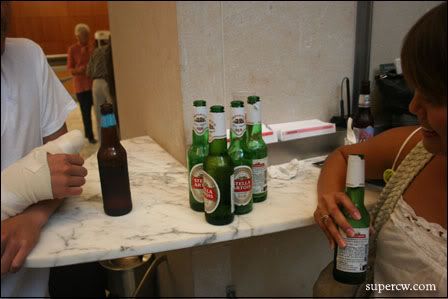 danny told us that lotus root isn't even in season. that they must have gotten this from some far away exotic land.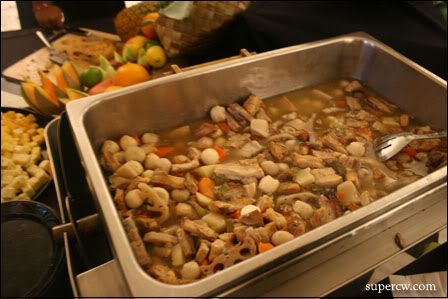 ps: randy is hurt again. the first time i met him it was his knee. then it was his face. then it was his knee again. now it's his wrist. it's cool though. skaters. permanent thumbs up tonight!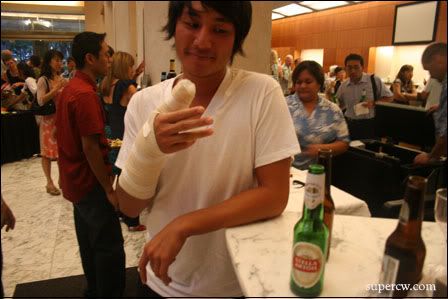 we snuck out later to dance around chinatown for third thursday. noticed the sign…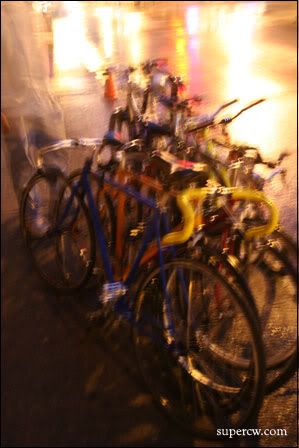 …that all the cool kids were out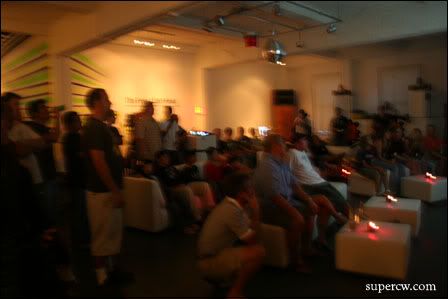 spotted jake and kai. jake is on his way out the door, honolulu. get your QT now!

woah also saw eric chandler. we were hardcore gallery hopping i remember. it was getting blurry thanks to my extremely low tolerance for beer and wine.

happened upon michael arcega's deal at nuuanu gallery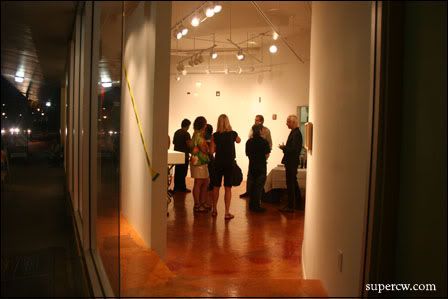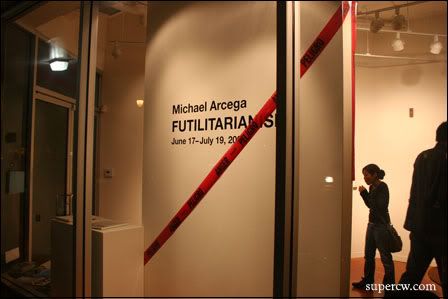 it was interactive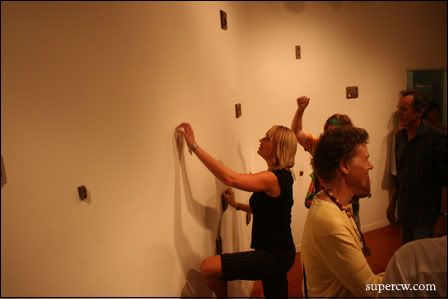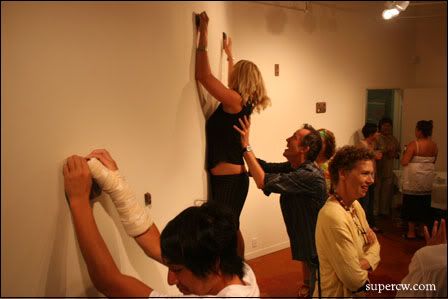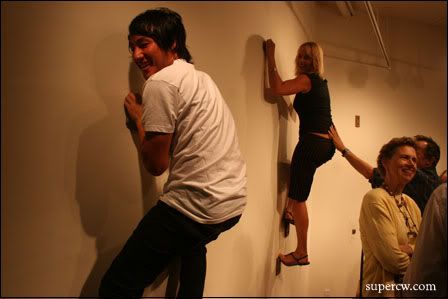 mat kubo! FOUND!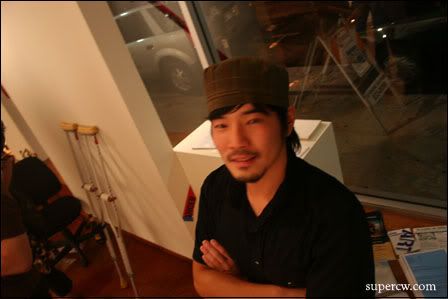 speaking of friends in peril… how's the cup holder on these crutches!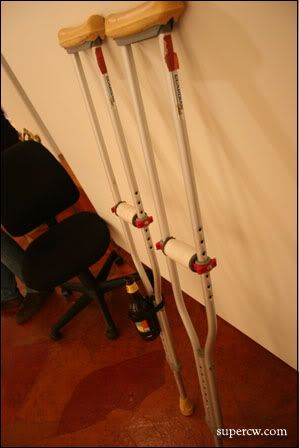 duh they obviously belong to a kickass conceptual art genius. MICHAEL!

aw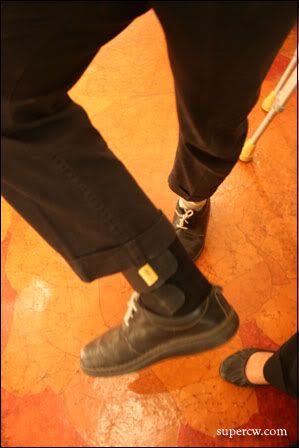 he was chilling when we got there and sort of lurking everyone else. i was so sad that i missed the real action.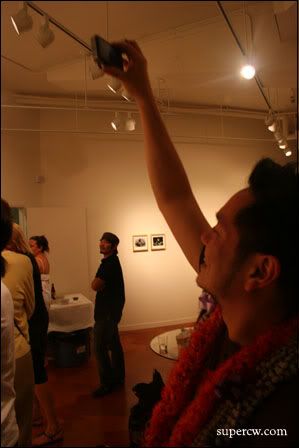 i really tried. i also really hope those shots don't surface anywhere. i was about 6 beers in by now.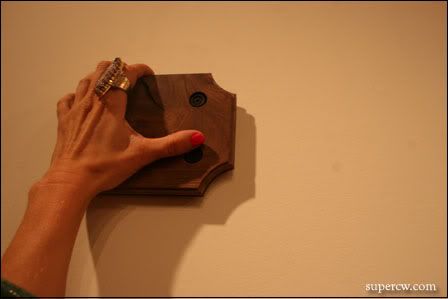 ps: we had a lot of fun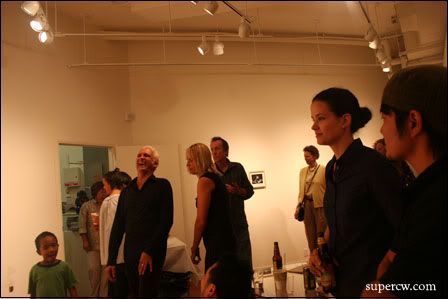 begging michael to give it another go despite the peril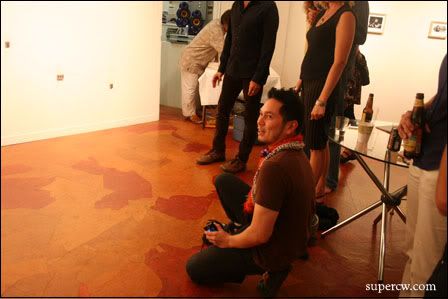 he eventually gave in. LOVE this guy!!!!!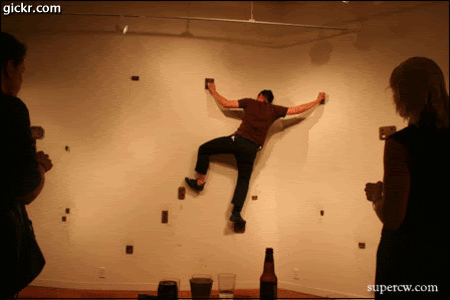 continued our art tour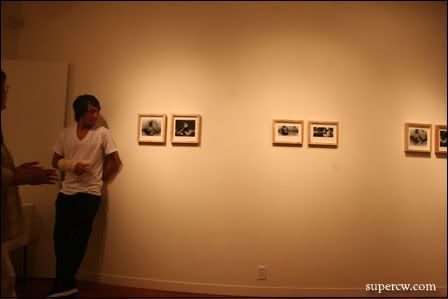 rich richardson! did i tell you how much i love your brain.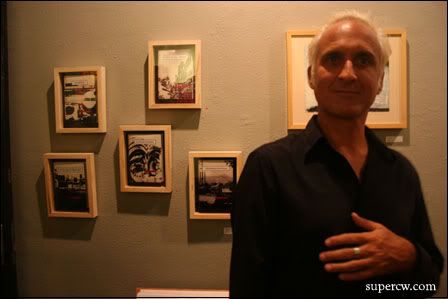 oh ya, we stopped in chinatown boardroom. bizarre bazaar.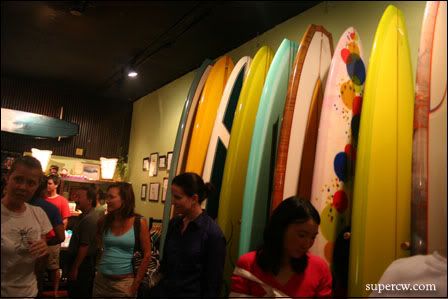 i barely remember this actually…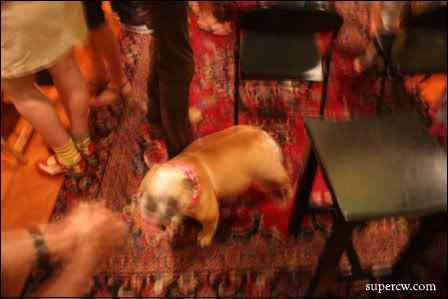 …but ya it's that pregnant bulldog i mentioned!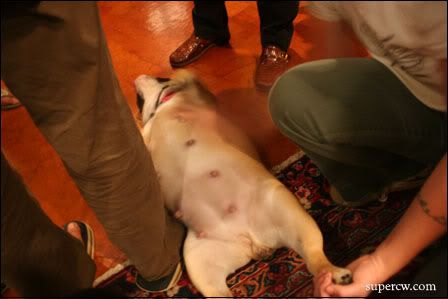 i noticed a trend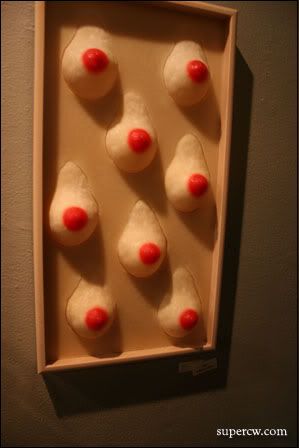 she was super duper camera shy, which made me super duper trigger happy. this was the best i got though.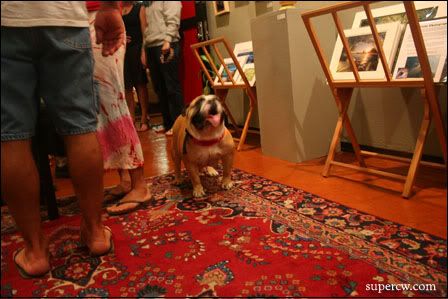 prepare for the rest of tonight to get not-in-focus…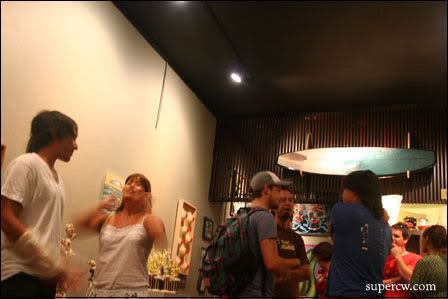 stopped in to sandy's gallery. happy birthday tutu!! YES i'll have some cake!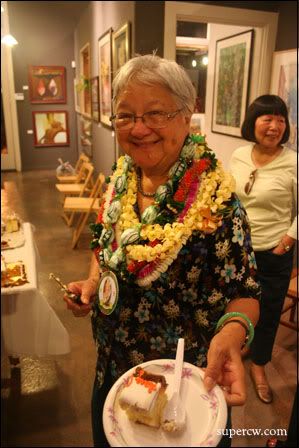 and more wine. guguguugugugu.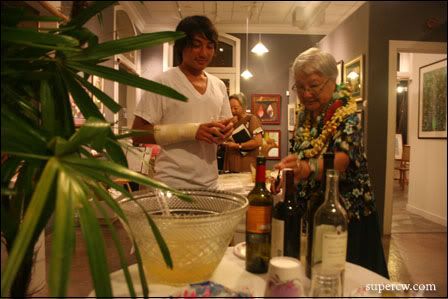 back thirtynine. they were showing sessions tonight. hence all the cool kids.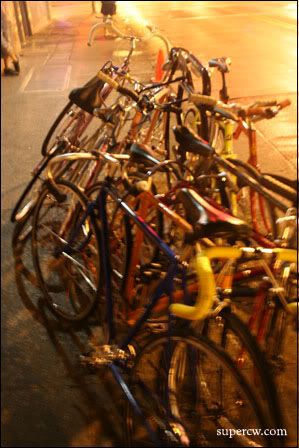 i got me the mitch hedberg dvd from germ. he rules. he as in both mitch AND germ.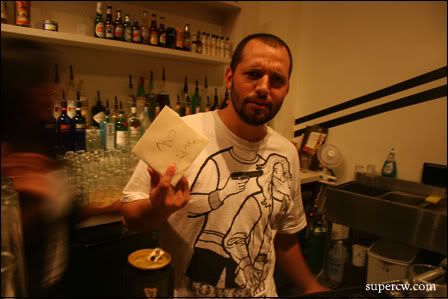 ok rita blais. i just now realized i totally saw you tonight. nice photo! you must be a model or sumethin.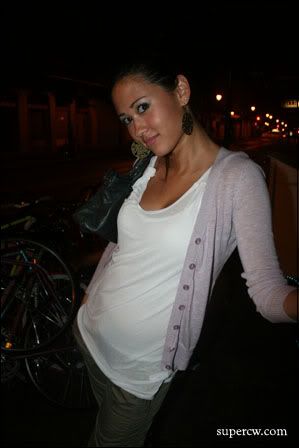 hey matty. you lost? WAIT! you're with cano. and it's the 3rd thursday. SOCIAL CLUB! you mean to tell me after all this gallery/wine lurking we get to come and drink vodka for free at your spot?!?!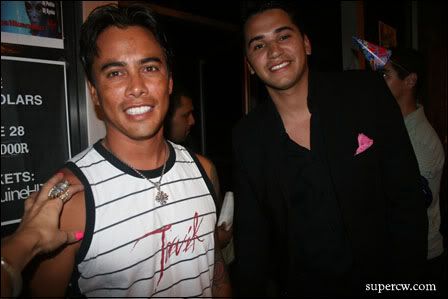 not yet. they got a late start opening. i was happily occupied by kitty chow and violetta baretta tho.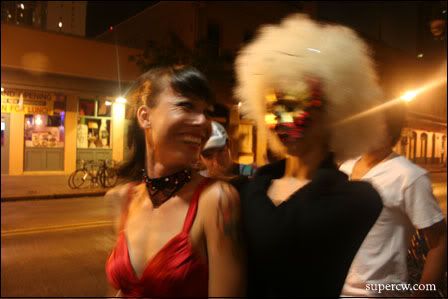 had a hard time getting anything not-blurry. sorry ladies.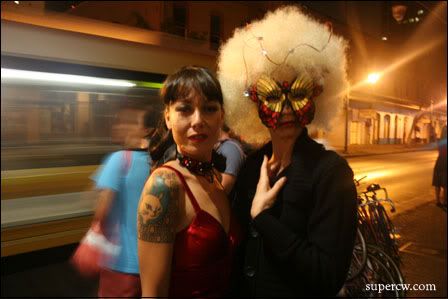 ps: permanent thumbs up!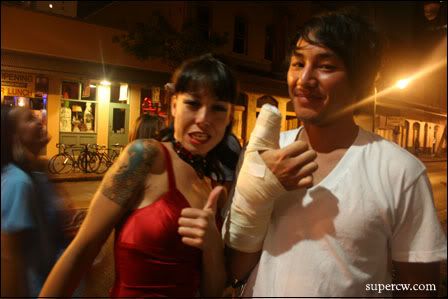 rob's got some good news! ask him about it. it's double permanent thumbs up.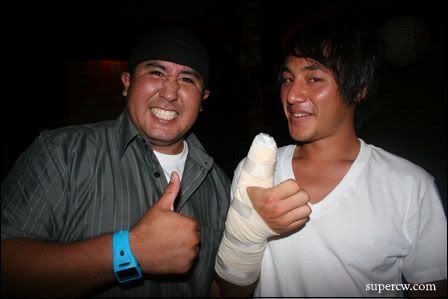 ps: we were the first ones inside social club.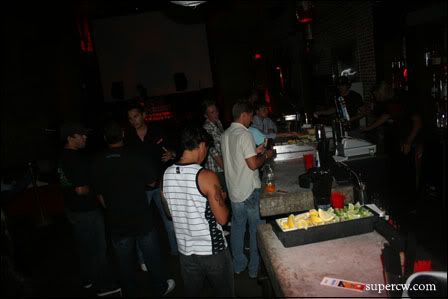 got to peep the new heavywater mag. and reilly's new stud-like ad. and no those aren't tech decks, they're bottle-opener 808-40oz lighters. so hot.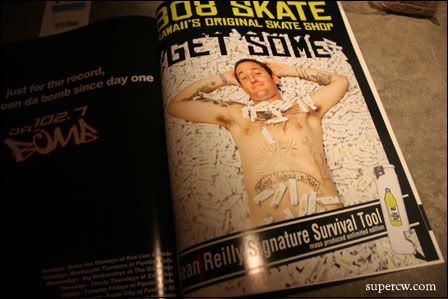 ps: thanks for ruining the rest of my night, social club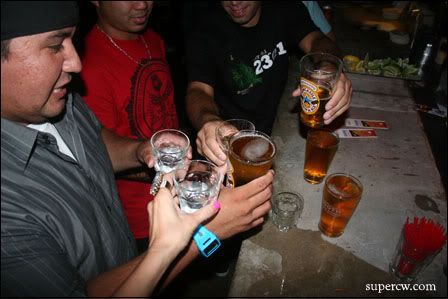 lol tutu from sandy's place gave me a ziplock bag to take some of the yummy peanut butter chocolate chex cereal. i made out like a bandit tonight.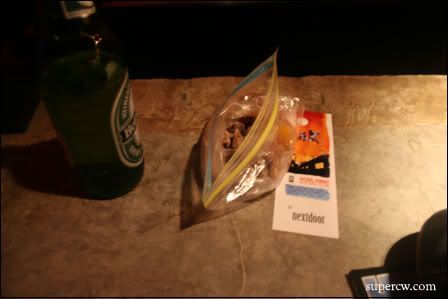 948-buzz got a buzz cut!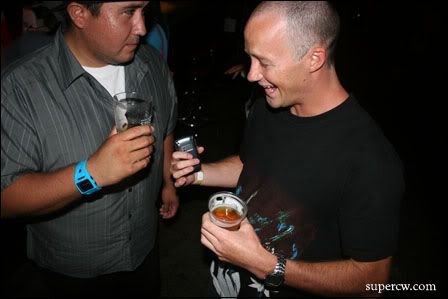 in case you haven't been yet, this is what the social club people usually look like.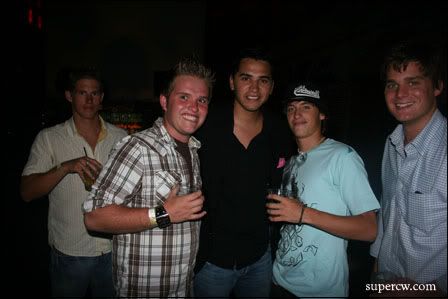 ps: it's nice to be the first one there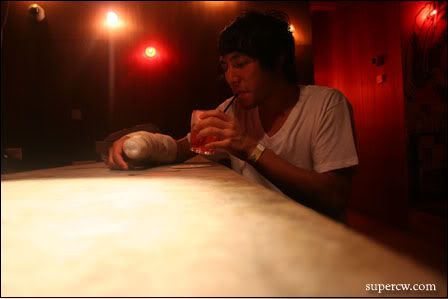 kyle worked out a kickass concoction utilizing the ocean vodka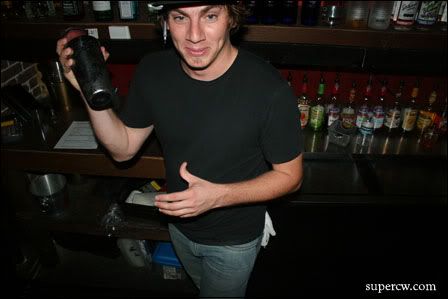 this is pretty much the end of my thursday.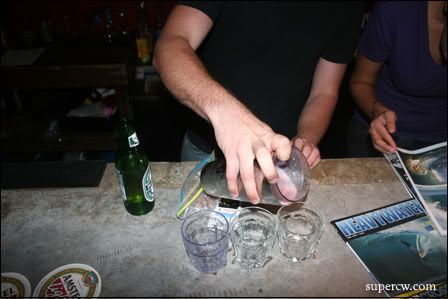 jasmine was with us. totally repping the new bulky boy stuffs.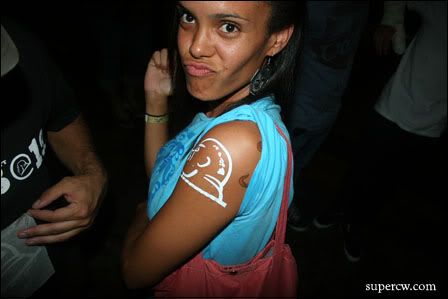 and putting in time to make sure other people were too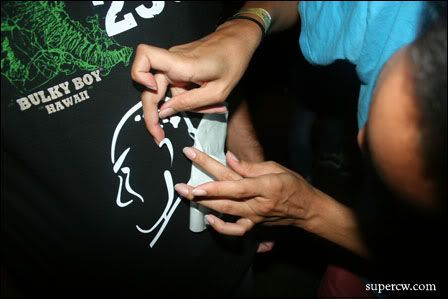 more? oh god.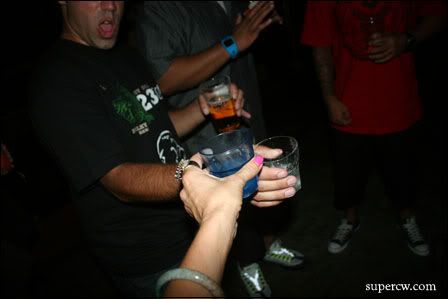 saw mark. he's all over the place too. but more like via your television screen than via nightlife in your face.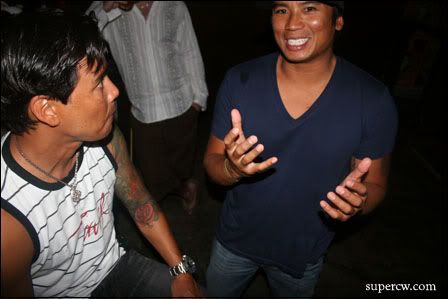 i don't know.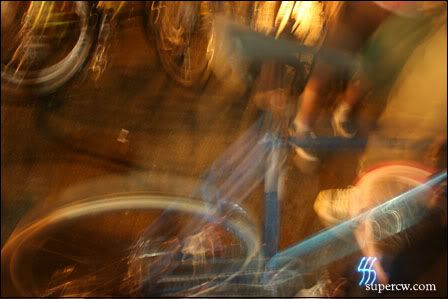 oh! saw vince…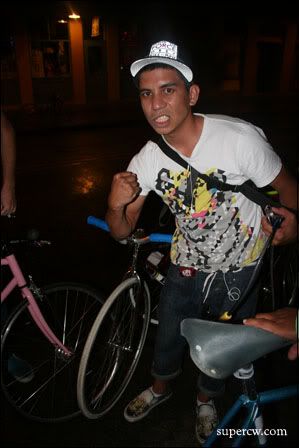 …pretty sure these are vincecam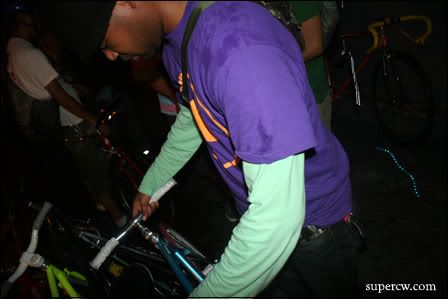 wait, maybe not all of them.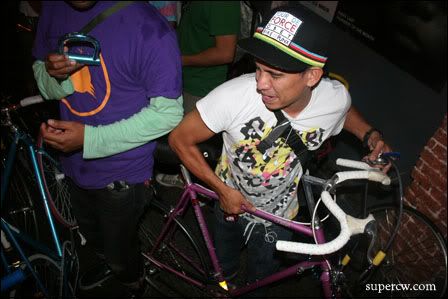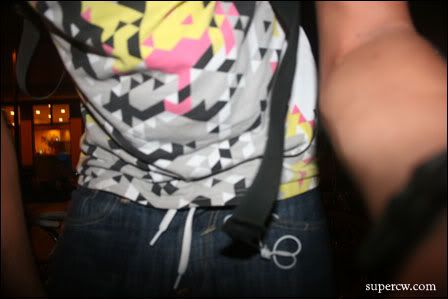 oh no. starting now it's vincecam. ps: yes i came straight downtown from work tonight. i've GOT to update my work-to-play wardrobe.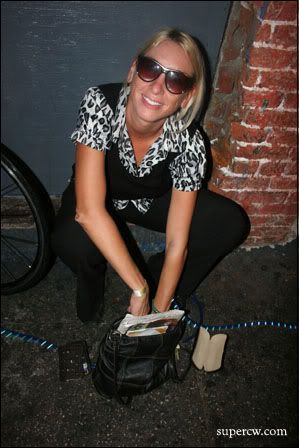 yup. vince. lovely too!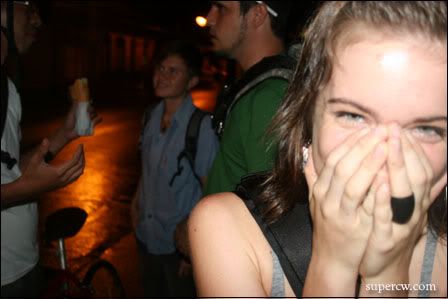 OH! i remember now. i met the cutest girl ever with the cutest skinned knee ever. and i didn't even get to talk to her.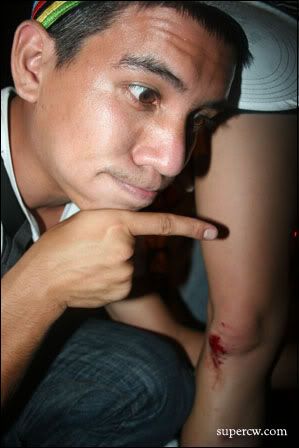 now? i have no idea.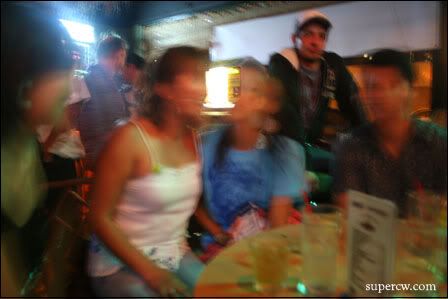 oh wait. aku bone. totally made it to aku bone. not the first time i been here. not the last time i hope.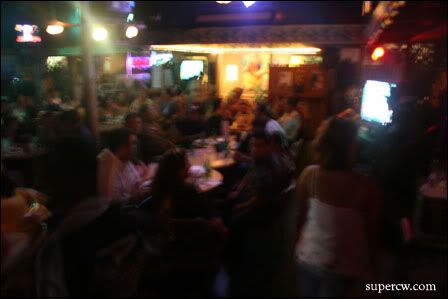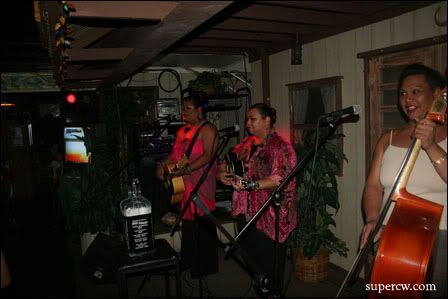 ginger did hula for us. it was so sweet. i was dying.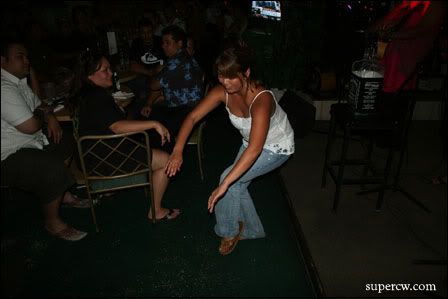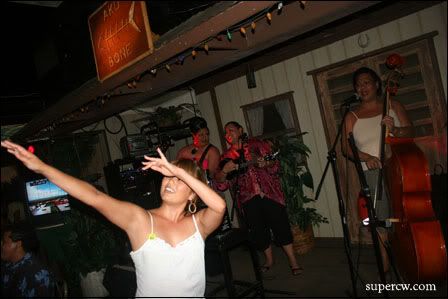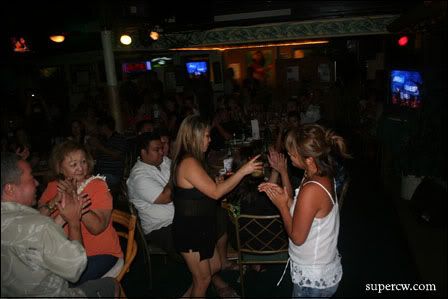 all the museum people were there. i felt so rad to be invited. everyone was so nice. they even let us eat some of their fish.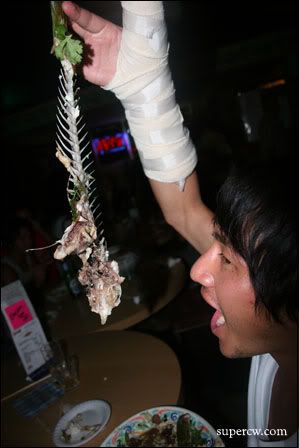 [permanent] thumbs up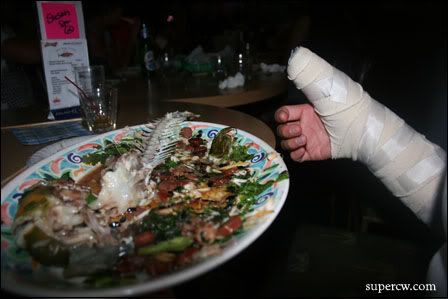 saturday i was the first one at skyline. and ate three plates of free food. i TOLD you they got free pupus from 9-10 you guys!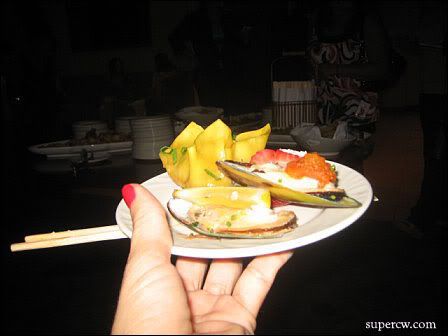 was sitting right next to elysa and didn't even know it until flash said hi to her. i was like WHAT! hahaha. i miss this one. tried to search archives for shenanigans but couldn't find much. probably because i can never spell her name right :)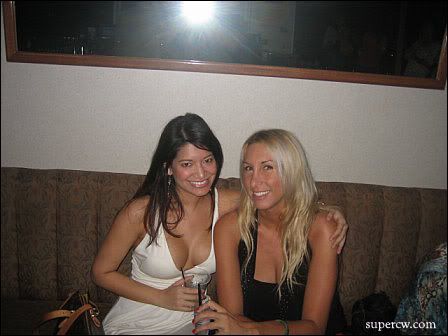 her new crew is just as fun. i'm going to be their new single-girl bff starting now. karaoke next saturday guys! right? RIGHT! call me….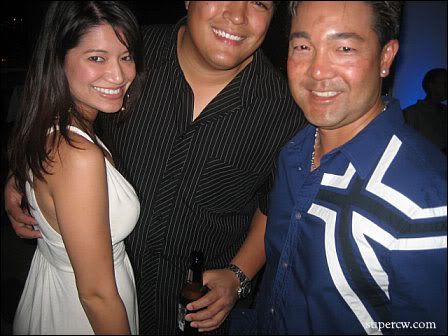 i snagged stuart's table. got a drunk-dial voicemail from him later that he was too wasted to make it to waikiki even. stuart rules.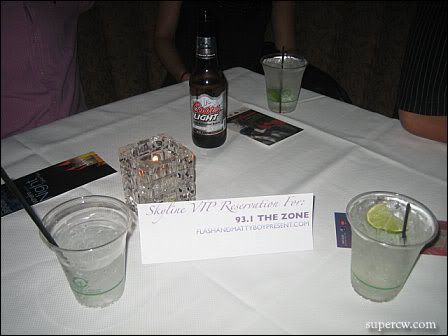 met justin's ridiculously hot flame shanteh. she's australian. i was totally dying. HI!!!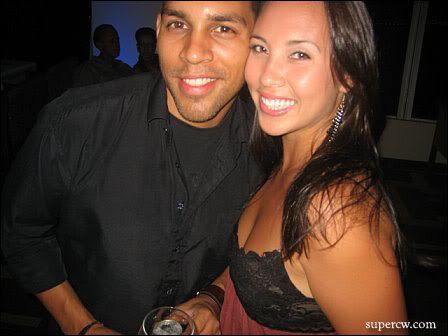 promised that i would go say hi to selena and margie and russ guys at planet hollywood. it was the first night! hawaiiwood!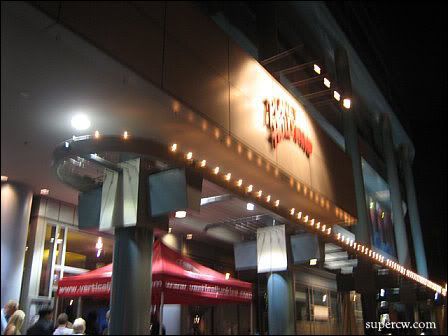 i wasn't the only one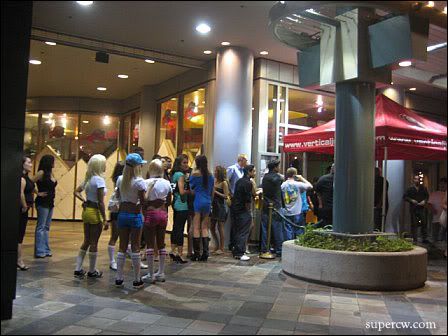 lucy! so sorry i still can't get my point and shoot automated batch file thing working right for my vertical pictures. even though the watermark is the same size. i bet smarter photoshop people are thinking i'm a complete idiot by now….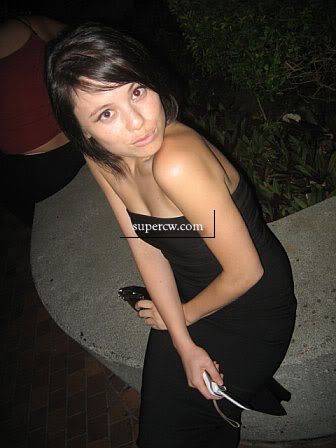 it was totally worth coming by here. if, for anything, to see kays Hefner and his lady friends.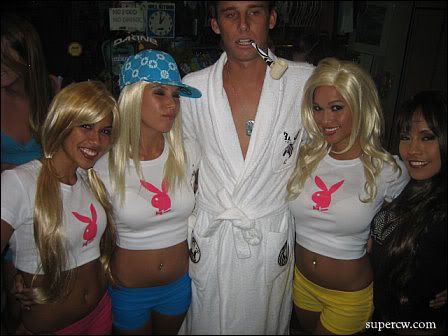 audrey hapa-burn and la marilyn cutie. can't wait to see her shots, cause my ass didn't even go inside…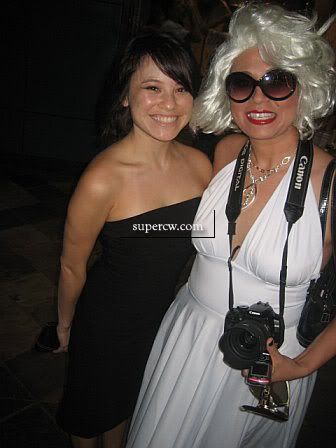 …cause i had some stussy partying to do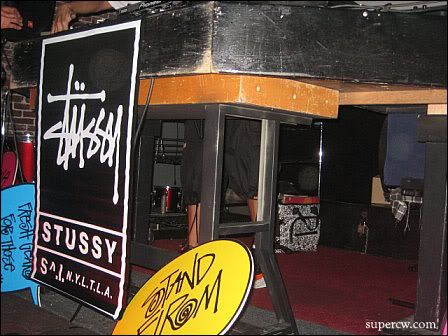 ps: it was totally packed. and little bryan wyland was three sheets to the wind.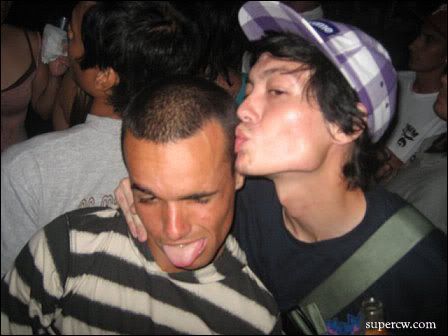 so was sean reilly. i think?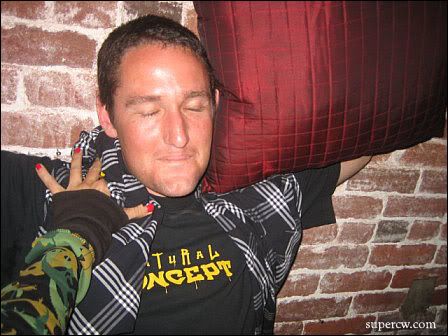 tim jackson was.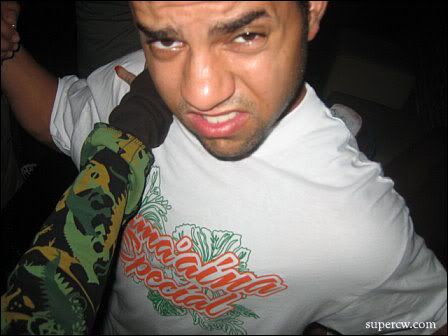 sean payne wasn't. i think? ps: thank god these guys don't have facebook. they have no idea that the skaters of honolulu 2007 calendar is out. hee!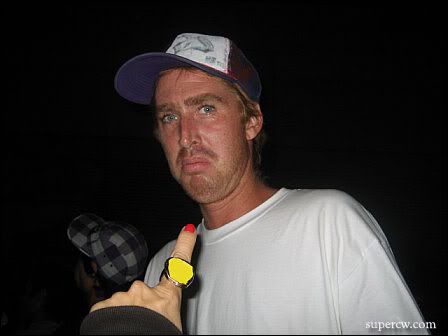 vince again! this is what you get for leaving us for weeks and weeks to go abroad. internet exploitation via my website.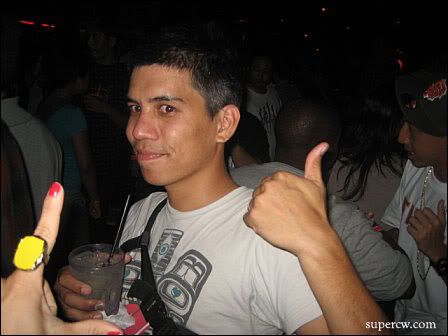 country was in town. nicole from new york. against a brick wall to make her feel/look more new york like.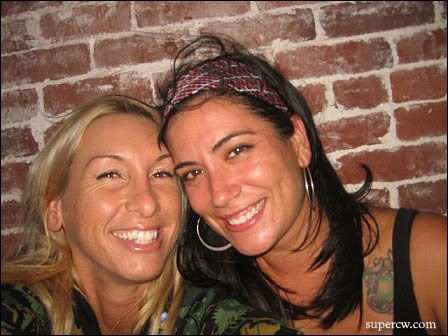 on a chair to make her more payne-height like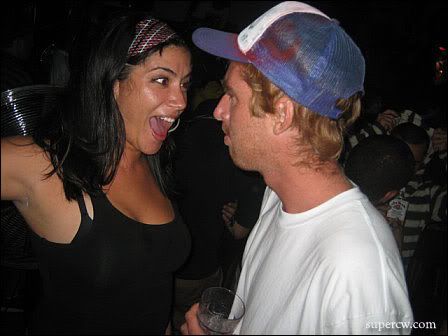 ps: did i mention it was totally packed? ok. cause. damn. i never seen more in4mation shirts/fitted hats in one room like ever.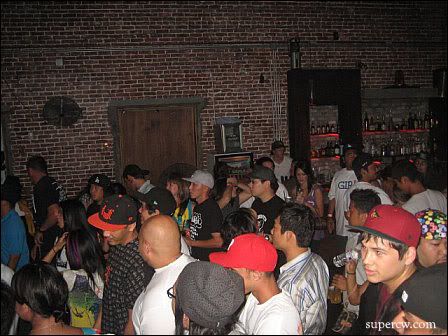 met little matt chaffin's older sister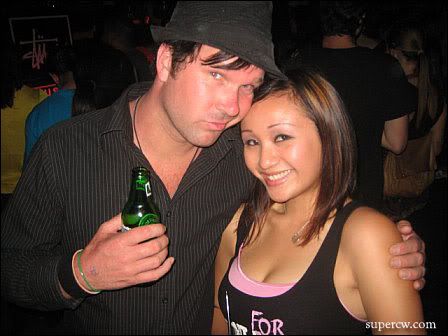 and just about got security to throw little matt chaffin out. until i realized it was 18 n up tonight. and little matt chaffin is friggin 18 now. man. i feel old.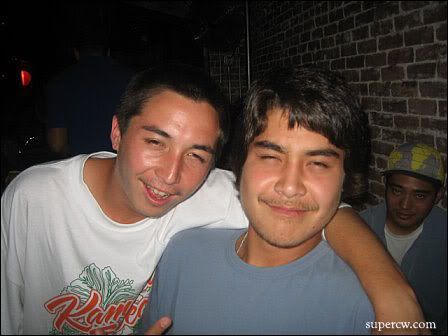 especially since little bryan wyland is actually old enough to be this drunk now. damn.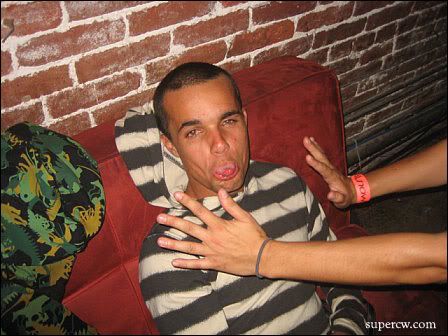 was having a hard time with this camera tonight, by the way. most shots are not in frame or accidentally zoomed in.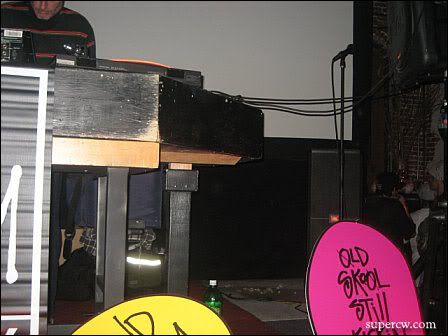 good thing honozooloo was there.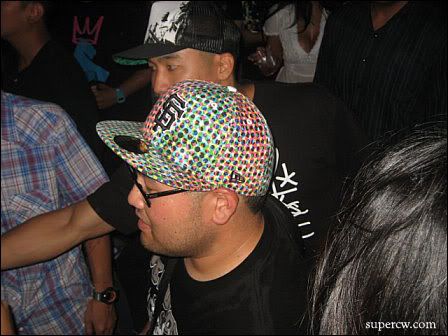 andrew scott is fully biker status now. i know cause i made vince get his number.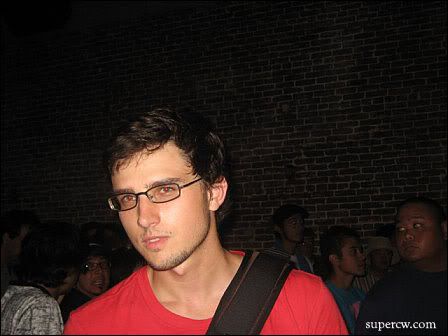 and alf was there.l ALF KONDO! alf condo? ALFFFFFFF!!!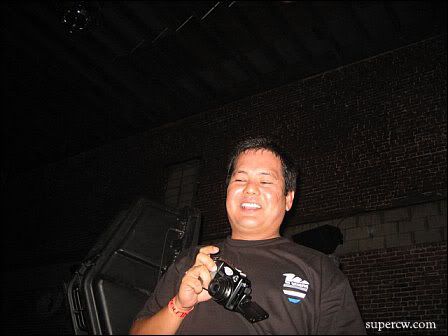 lurked his photo of ian okui and his peeps. thought it would turn out cool. sorry if it didn't.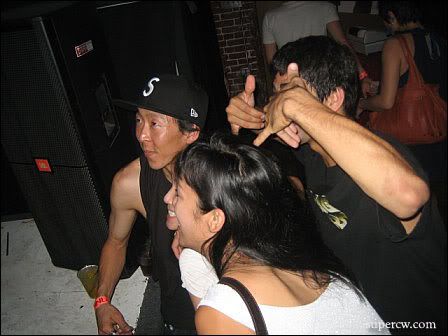 stussy's dj muro…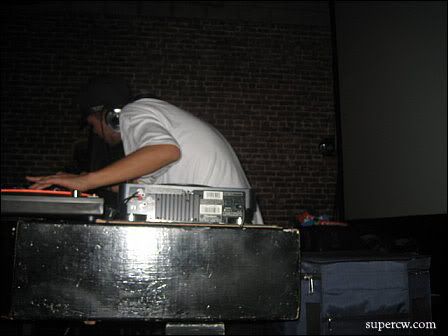 …vs thirtyninehotel's dj grady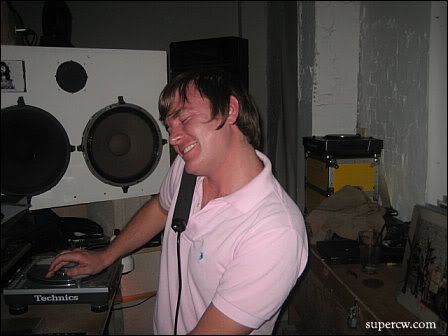 miss gina was around. buying me chilled crown.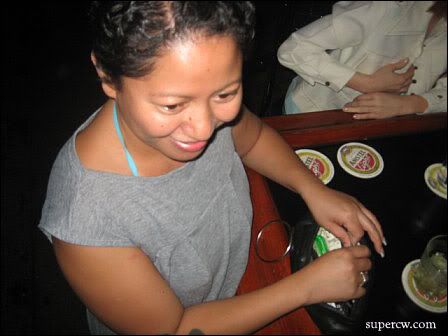 thanks george!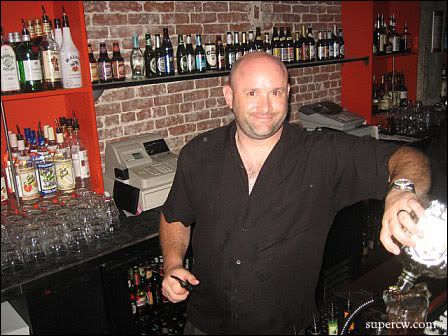 ps: it's the latest i been out on a saturday in a while. my poor feet.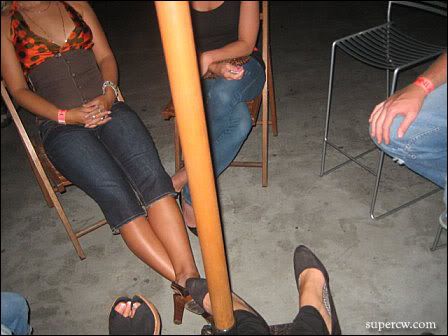 eddie from peru was in japan. he's back here for a while. EDDIE! who is your friend! HI!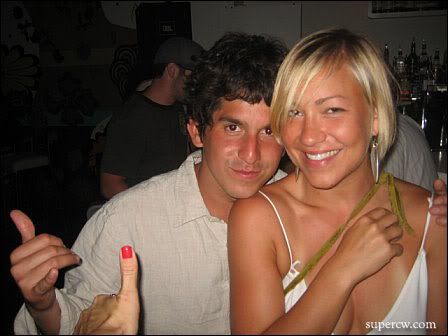 ps: we couldn't not dance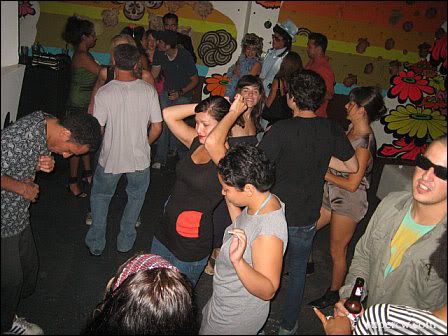 esp since people were all up in their shades and stuff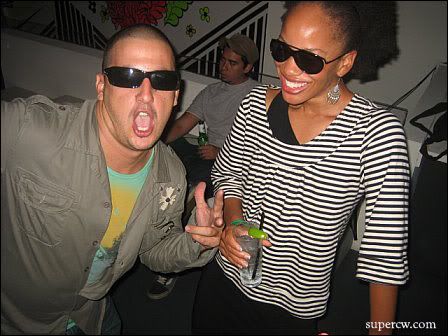 and looking all radical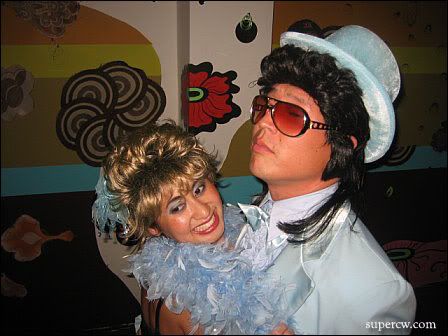 travis even showed up close to the dance floor for a wee moment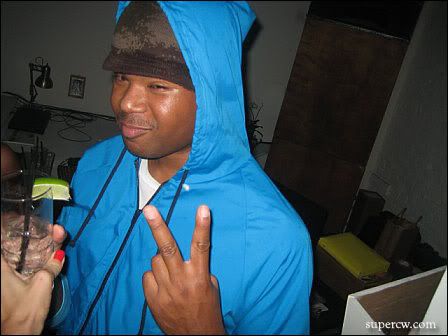 i couldn't take too much. and say goodbye to these shoes. it's the last time i'll ever wear them out again.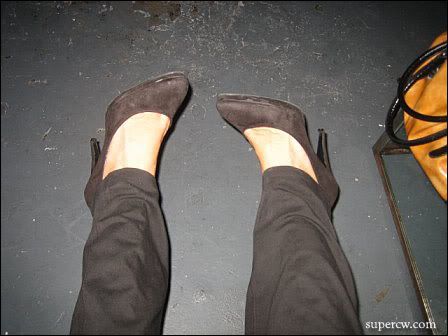 ps: totally wore gap body yoga pants out tonight. was hoping nobody would notice since it was night time and stuff. can i start a new trend? pajamas and sweats to the nightlife stuff? cause. that would rule.
til next time.