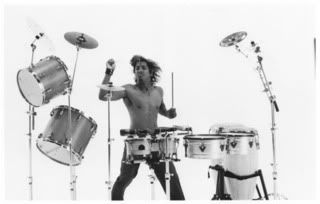 OH WOAH! guess what people. HiFi is doing an exclusive designer showcase/fashion show thing at Candy Bar tonight… the same night Ravi Drums is back!! i haven't seen him since the white party. talk about damn special. Want to know something MORE special?? YOU ARE ON THE LIST! ALL OF YOU! until midnight too. so find some damn non-sneaker shoes and a non-t-shirt shirt and get over to the mall and support me us. i'll obviously need your full name by 5pm today for all this to happen. let's make it happen!
later today you should cruise by exclusive. i read somewhere that there is a pretty epic show going on in the early afternoon hours.
rick rock also handed me a pretty invitation to check out the new champions on keeamoku this evening. that could get crazy. his "industry and media" events tend to get a bit nuts. i'll try to make that one for sure!
what else. OH! i'm not sure i want to tell you because i want to get a seat!! it's showdown in chinatown tomorrow. shhhh! it starts at 8 11 so get there around then.
that's all i got. kiss your mom for me.