…well there's more than one actually. first is that i won't be watching til tomorrow. so don't tell me what happened! oh wait. i already know. man, they be some LYING survivors too! oooooo damn.
no, but the funny thing is my stance. i was very comfortable holding the nikon f4 they gave me until i realized the flash wasn't picking up. it's like that sensor thingie went bad. i was so scared that the production guys were gonna be like "oh, ok, well go in the back instead and be some other sort of whatever" instead of in the SECOND ROW of the "international press conference". so i totally played it off to them and was like "look! it works fine!" with my finger casually on the manual test flash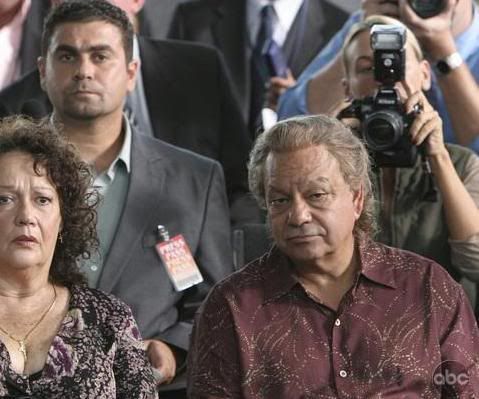 oh ya, that's the other funny thing. i got to sit behind cheech. CHEECH!