let it load. sorry guys, it's another doozy.
but woah HI! i'm so proud of myself that i was able to sort through these quick enough to turn it around this evening. the process? not getting any easier. but as most of you have heard me say… these sorta come through me. i can't stop it. there's no stopping it.
starting last week. i told you i was going to go lurk the barely legals and make an entire band my boyfriend. what i didn't realize was that i was going to have to get in line….

nah nah nah! i'm not really going to make Lost at Sea my boyfriend. apparently, a lot of them are already taken.

one of them is by dan's girlfriend's sister's friend's boyfriend. or something. DAN!

but ya. we totally have o lounge wednesdays on my open bar forever infinity. well, that is until they make you pay for drinks for that first hour. love you guys!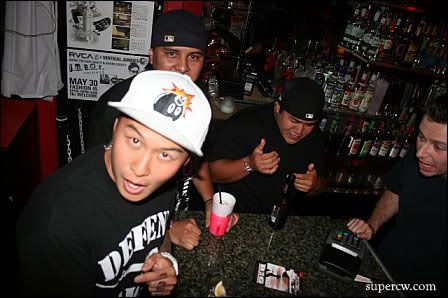 love you guys too…

haha zane in the brain with little gwen. making me love beer other than the beer i usually get.

and ya ya ya camera battling dan… but woahey! WHO is that behind you dear?

OOO NOW HE'S SMILING! who is that you guys. or wait, what i should be asking is who is his girlfriend you guys. ps: o lounge rules.

the girl to guy ratio has totally picked back up too. something about how girls are more responsible and studious than guys or something… cause when it's finals this place is usually waaaaay more dudes.

wasn't quite getting the focus thing down tonight. but aly and ara made an appearance.

ps: o lounge rules. hi barely legals! my name is christa. let's be bff forever infinity k? thanks!

haha charlie. STOP making faces like this or you're never gonna show up here. ps: get addicted to charlie. nevamind that he bites my title style, it's never bad to have more than one perspective in honolulu. and he lurks the island babe style girls like woah. i TOTALLY can't keep up with this one.

after the open bar the drinks are $3. you won't be spending more than a twen that's for sure.

litte kays is all growns up and fully a junkie. still young enough to make sillyface for all of us tho.

and don't get me started on applenuts. i almost didn't post this. but i want something for him to come back and look at in 5 years.

meanwhile in the secret society…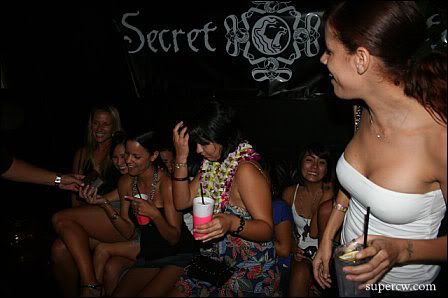 there was a double dose of angie happening!

woah. sharp cut off. and we're at rum fire for makana at rum fire. sorry about that! i actually had a lot more shots from o lounge but i accidentally deleted them. you didn't even realize i was cruising with organik ed wednesday night. shit! well anyway, pau hana never got any better than right now…

makana totally snuck back in to town…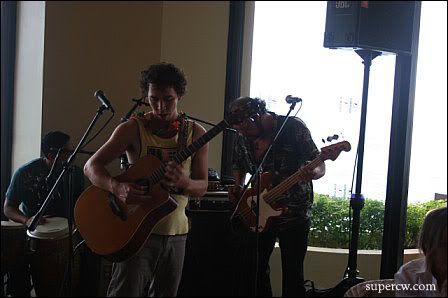 … and jammed the fuck out of thursday. i was beyond stoked.

TRY their spicy squid calamari stuff! you will die. it's not just, like, "calamari" oh noooooo. it's about seven levels above "calamari" man.

oh, while you're at it– you better order the summer roll.

wait wait! no! i take that back! if you order ANYTHING at rum fire you MUST get their mousubi. THAT is to die for. the ahi? omg. melts in your mouth. and the rice crunchies on the fillet mignon? MAN! that's good.

ps: the scallops. with slices of pear and baby spinach and stuff? get that too…

wait wait wait! how hungry are you? cause um…. you might want to go ahead and make a move on the mini ahi tacos too.

ya, obviously there was something special happening. felicia is in town to "discover" honolulu. hopefully we got her hyped….

… i know i was here pretty late

but come on! how often do you get to hear someone like makana playing something so intimate anymore? this guy. he could totally sell out the hawaii theater.

noticed a stand off on the way out. there was totally a cheerleading convention over the weekend. did you notice? we did. and how cute are they about to have a dance off with the hula dancers! nah nah nah, they were actually showing the girls how to hula. it was rad. when i left there was a huge crowd of ppl watching.

jumped sheraton ship to spend some QT with shanelle and arthur.

and see how crazy big art's pet chick has gotten.

they actually pain its toenails. this chicken is seriously spoiled. you guys have no idea.

meanwhile at work. HEY! it's the vertical junkies! until now i never knew that they actually do write out their spots before they go in the studio. i totally thought they just wing those. it sounds like they just wing those. but in a good way totally.

what am i doing wasting time. not like i have like 1748719842121 pictures to show you right now. okay! back on track. it's friday! totally a sex & the city night at nobu. where i joked that the martini glasses were "christa-proof" until i spilled it anyway. as usual. SHIT!

not gonna lie i was jazzed to bits at this event. so cosmopolitan and sophisticated i am tonight!

talk about classy to the max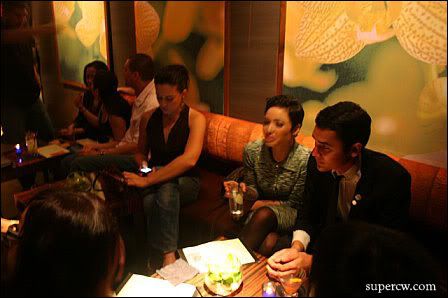 i even got hand-fed by cyrina. guguguuguguguugu. could i be the luckiest girl alive? !!!?!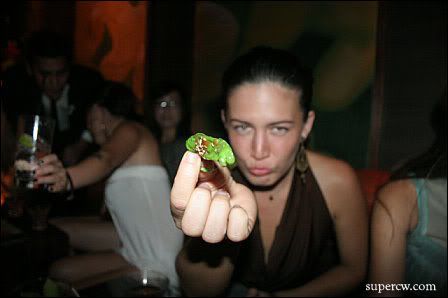 julie was totally sex & the city party-hopping. this was the 3rd one in one night, lol. can't wait to see THAT episode!

class to the max. joe and shanelle.

douggie and momi.

my pink as pink can be manicure and our betsey rings.

hi ladies!

and adam!

aw. there were totally dudes there. proof.

kyle showed up telling me about the COOLEST event thing this week. and it's only invites so i can't post it. SHIT! kyle! you're soooooo killing me right now. oh well. at least i have a photo blog thing so i can share it with people after the fact. i so want to spill the beans tho. hey! if you know kyle call him! tell him you wanna go.

ps: rita blais! she was wearing a top very similar to the theory top giselle wore in the ad2 fashion show last week that i was slobbering all over.

ps: crystal pancipancifancypants!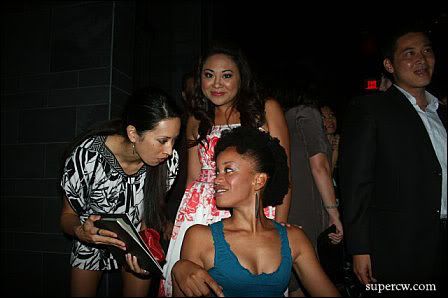 noelle gave away some sex bombs. i'm still reeling with pleasure that there is a LUSH here. now we get stuff from them! omg. LUSH…

glaceau rob totally brought the hot surfers. you know. to even up the score a bit. nice one!

leaving nobu to go over to the sheraton. i was re introduced to the parc's fancy overdone-a-bit walkway. where they have obnoxious bright colors and play lupe fiasco and other rap-only type music. to be cooler than cool. it kind of reminds me of the mondrian in la.

aw they had my car waiting for me right out front! juaaaaas kiddn.

back to rum fire. you guys! i was here THREE nights in a row last week. it's that good.

a few drinks waiting for nicole and we were out. to chinatown in a cab for next door.

to lurk the indies! HEY! whatchoo know about hottie little clothing designer photog darlings! want some cupcake!

oh, ps: friday is going to be a party at next door. NEXT DOOR. i kind of made it the main featured thing for the week on my open bar with the wrong venue. good thing the internet is so dynamic huh!

but i just gotta say. the REAL reason we skipped out on the waikiki vacation. it's ESKAE'S BIRTHDAY!

and the OTHER aoki is dj'ing! ECHO aoki! watch out people! she's coming up next.

happy birthday happy birthday happy birthday we love you we love you we love you!

camera battling dan-o. love yas.

hi!

stayed for a second. watched eskae drink water. wondered if he switched to shots. can't tell from dan's pics. but it looks like he might have.
ate a lot of junk food
web talk. woah. you guys have nice hair…
…but this guy might have you beat.
actually, terren trumps all. best manhair on island.
it was tiffany tanaka's birthday too! TIFFANY! happy birthday happy birthday happy birthday girlfriend!
i forgot to drag cory back to waikiki with me. i been meaning to get him to lay out in the sun with me one of these days.
attacked sonny too. first time i seen him out in glasses. SONNY! you ain't getting one past MEH!
checked in on thirtynine
cause nicole said so. and what nicole says goes.
had to borrow a dollar from germ to get a drink
noticed a special look thing going on up there
spent some qt with the fam
and was told this lady looks like me. um.
germ flashing signs. horkilr. in case you're keeping track.
back to the waikiki vacation. popping in on the sheraton.
cause that's where it's at
saturday was the real start of my waikiki vaca
nicole was down from the north shore. that happens during the day never.
ha ha payne was sooooo fish-out-of-water. he was looking at the pool like "WHAT the hell is that." keiki beach boy right here.
nothing a few drinks couldn't ease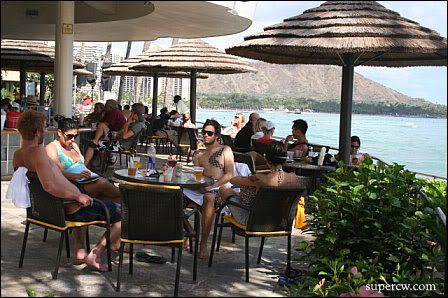 joined by my friends that are leaving me. i'm a bit spastic right now. i mean, the mainland? hmpf. san fran? eh. new york? maybe. NOPE! they're moving to BERLIN you guys.
the pool reading material made me laugh. i mean come on. how new can we get?
ahh.
aw. us.
oooooooo now THATs a tourist!
ps: payne got an iphone. now we're all officially doomed.
but maybe not. i mean. he uses it to take radical portraits and stuff. so i guess we're ok.
more pool reading material. haha i was freaking the tourists out with this back page i bet.
joined later by stylish jay
where we promptly ate all of the hot sauce at cha cha cha
waikiki is actually fun. once you have a parking spot. and a place to crash. aw man, ART! i'm really going to miss you.
wandering around
there's a lot of randomly interesting things to see in waikiki. that's for sure.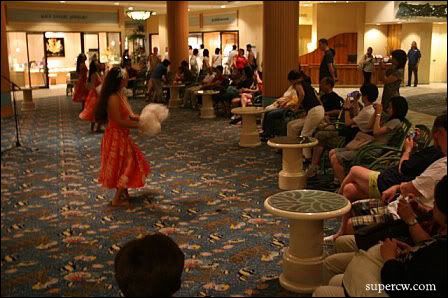 note to self. i MUST get one of these.
more lurking
just in time tho! and holy woah. all that noise i hear sometimes from waikiki? you could see it perfectly from the lanai.
later that night downstairs…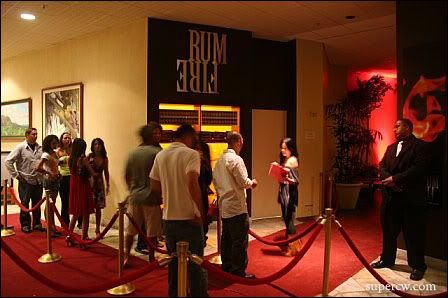 the most perfect place to have a party ever is at my favorite place in waikiki. it sort of worked out that way.
chanel was off tonight so we had good ol chris hughes. OUR VERY OWN RYAN SEACREST! he loves it when i call him that. wait, the opposite of loves.
hi ladies!
hi vikki!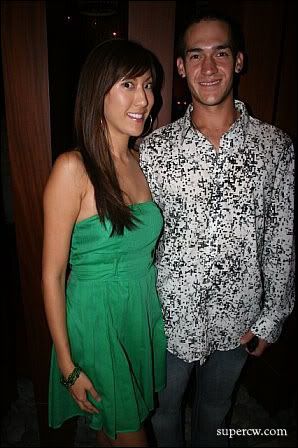 hi aja!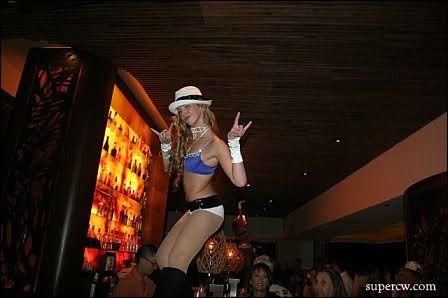 hi lucy!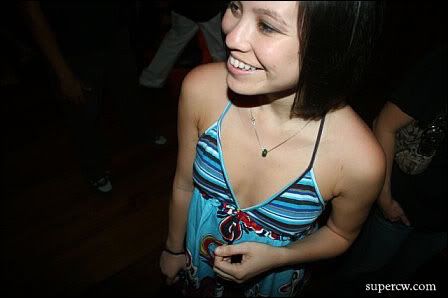 oooo there's really free massages for the first hour…
ooooo! AND free tapas! and they aren't messing around. lettuce cups, onion rings, endemame, and some other stuff that i was scarfing down.
chris hughes seriousface. so sophisticated you!
a blurry shot of miss aly with her new hair and some other chick that i hear has a chronic case of bad hair days. poor thing.
kamakoa butt!
kamakoa front! HI!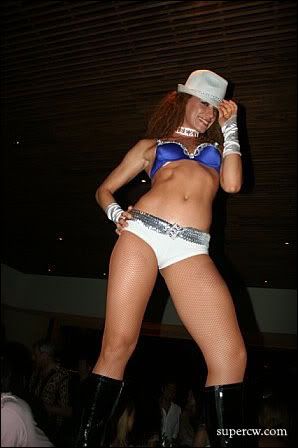 there were WAAAAAAAAY more women than men here tonight too. it's kind of nice tho! guys? where were you! oh wait! the fight. that's right. eh….. rum fire was cooking tonight lads. you missed out.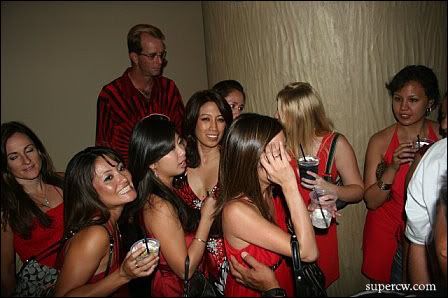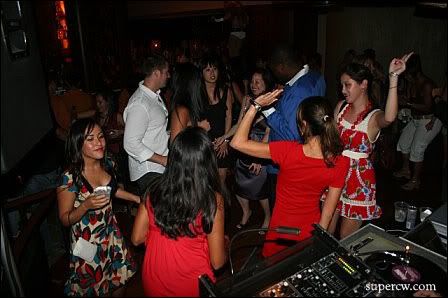 echo!
ksm was making it crazy good tonight. like he invented mash up or something.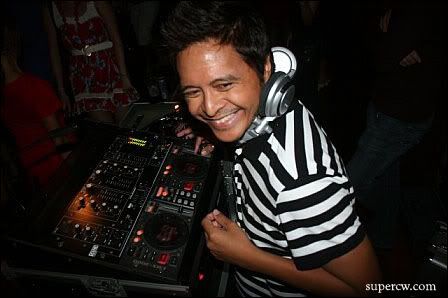 i egged brandon to get a photo of john mayer while he was there. i'm not sure he did cause they left soon after. i HOPE he did. cause, guys! JOHN MAYER was at rum fire! i wanted to die.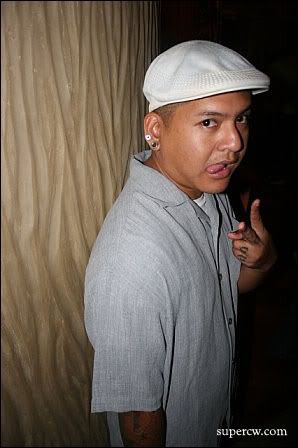 ha ha the best part was dare telling me about how he saw him at sansei earlier. then when john actually showed up to rum fire they had all already left. that actually wasn't the best part. it ws the worst. cause dare is the only one i know that would have actually had the balls to say "I LOVE U JOHN MAYER!" or something. the rest of us were just standing there in disbelief. too freaked out to do anything about it. i didn't even get a photo. i'm that lame.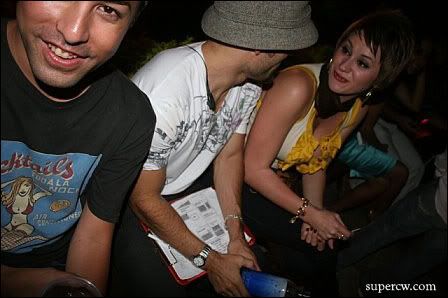 but ps: i was an accessory-twin with molly watanabe tonight! my brand new amazingjade from shanelle and i'm already battling! with a WATANABE!. damn. this is too hot for even my blog.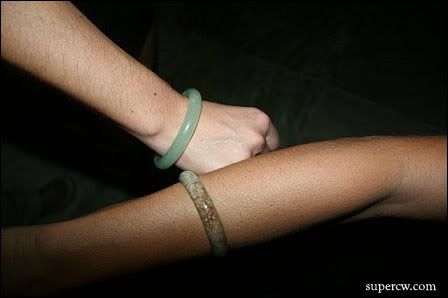 woah let's just lurk luke for a sec…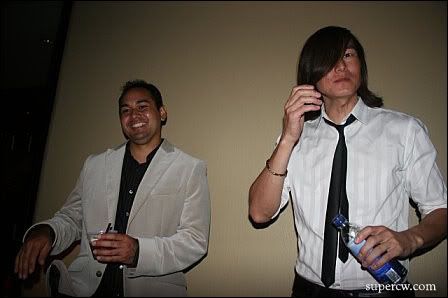 never dressed anything but perfect…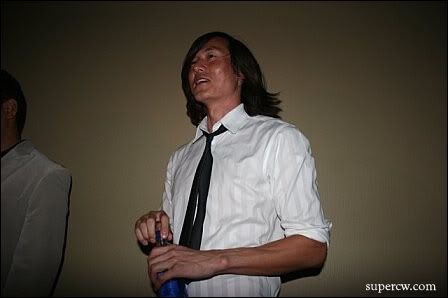 …i mean. look at those JEANS.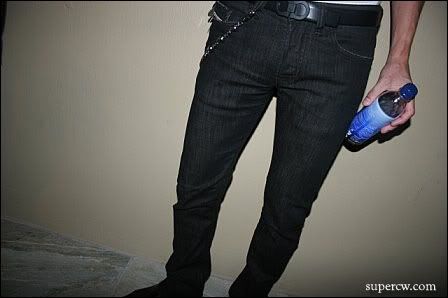 ha ha he said he does a good mug shot pose. but. we can't see your face! this is a 6 out of 10 dear.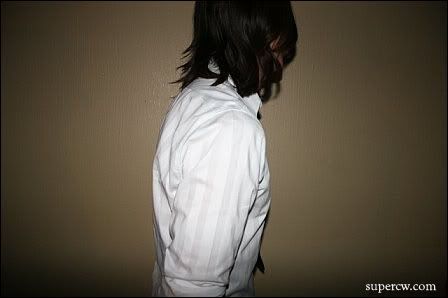 meanwhile the next day…
made moves up north to turtle bay.
resort hopping if you will
haw haw the baby girl lurking jay. there were kids climbing all over his chair most of the afternoon. he was a somewhat good spot about it.
ended up at my favorite beach
keiki
with my north shore family
nicole? move to TOWN!
nah, juasss kiddin. then who would payne cruise with.
she wanted me to get this tree. of which i did. glad i did too.
grabbed some homeys
and went to joe's.
haliewa joes
there's more. there's a TON more. sorry if you got left out of this. it's because a.) the picture didn't capture you at your best or b.) i accidentally deleted it.
sorry about that.
nite.