so did i ever tell you my panama story? yes? no? well, those of you that have heard it might want to know that the guy waiting for me at the airport in florida while i was mistakenly flying to central america lives here now! we had some margaritas about it for taco tuesday last week….


tuesday night was banging at next door. kaleidoscope! remember?! live music. FREE. 18 n up. crowd ranging from deep in the scary middle of the indie circle to about five spheres out where it's comfortable and welcoming; maybe just a scarf or headband. pretty much anything goes this night.
junkparty danceonpartyon dryfck. by supercw. woah!
ps: is this working? i tried to animate joe's template for the next project he's got on the table. you'll see it when it's ready tho. they will be all over town. z-trip! joe rules.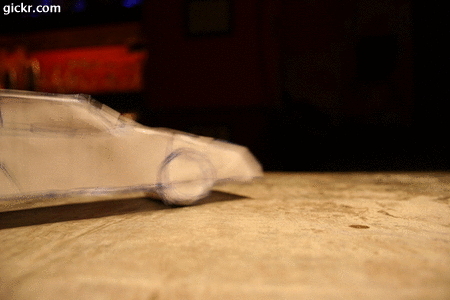 clothing designer with photo website side project chatting up graphic designer with photo website side project.

ps: at sea played tonight. most of the people there were stunned silent. they remind me of explosions in the sky. not, like explosions in the sky. but like explosions in the sky.
the propaganda film accompnamient made me glad neve didn't make it down. in the beginning i was interested in the facial expressions and such but after a while i was feeling really uncomfortable. LOVE at sea though. so i stuck to my spot the entire time.
the canon flash is bright in a dark room. and i was too embarrassed to annoy everyone tonight. did you guys see lacycam? ya, sorry about that, rich richardson.
and ryan lau
and aly gator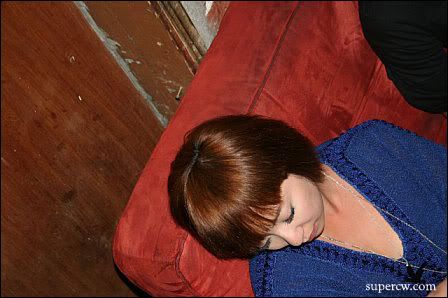 but thank you lacycam for good shots of band. i was too stunned silent to motivate.
wednesday after work couldn't have been better. i mean. what the hell is your problem if a creamy aloha drink can't cheer you up?
i actually took this picture to put on my daily entry last thursday about hotel st social club. i love joe's work. i will put it here instead. cause this blog could use all the extra nonsense shots it can take, right!
ps: oh MAN! work has been quite stressful for our operations folks. you'd think one little cup of coffee would be the most harmless thing in the world until….
hopefully we'll make enough for a new one soon.
friday was super special invite back to the hall. the super special secret super intimate venue spot at clear channel.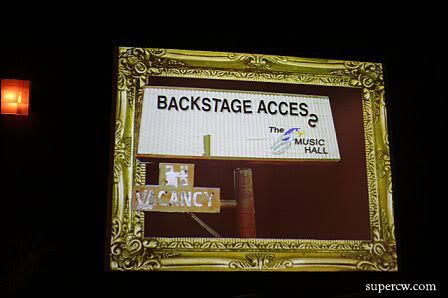 and when i say super special secret super intimate i MEAN super special secret super intimate.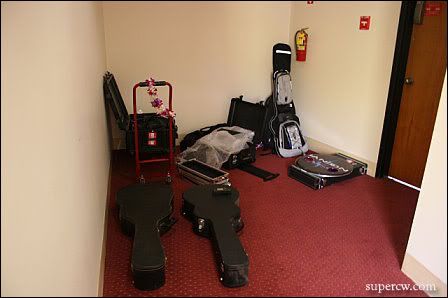 i brought aly gator. HEY! did you know she has a blog too? woooo.
ps: my rock band matched my chair.
today it's landon. she is the front-woman of a little rock band. they are opening for plain white t's tomorrow. are you going?
they reminded me of garbage just a little bit. not, like garbage. but garbage the band– remember them? with the cute little scottish singer that made dark and mysterious adorable and fun? man, i used to love that band.
ps: the drummer. HI!
when i say they reminded me of garbage it really didn't have too much to do with the sound. melissa got it right when she said how captivating the music is. landon keeps it real and it shows. the musicians are very very good and her little frame damn sure gets hella mileage with that voice.
ps: the guitarist is from Israel. damn! that place be stomping out some delicious treats. i was digging his wooden guitar.
ps: the drummer. HI!
so thank you for coming girlfriend! i loved your american apparel shiny leggings and your brutally penetrating performance. i am for sure making it to your after party at next door tomorrow if not the actual show. work is a bit crazy right now so i'm not sure if i can do both. but one for sure!
saying hellos around the hall before high tailing it back to work. melissa the amazing amazing music photog and haz matt.
malekoooooooo
friday was the first friday of the month. i was yet again the first person downtown.
i had to congratulate dana foresberg on another kick ass installation of art! this time they are photos. very fluid ones! you can see them at louis pohl.
also wanted to say hi to sergio
…and his lucky pacific new media students.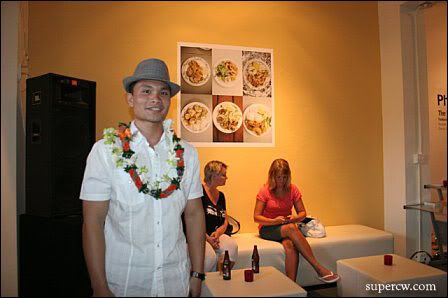 also said a hello to aaron martin and ktc at a'ala park boardshop.
angry woebot lightsleepers apb much! RAWRRRR!!!!!
ps: lofa was there.
said hi to area…
i love it in there.
travis's class is all set to go with west side story this week you guys! oh what! didn't know travis is a teacher of fine stage craftsmanship at punahou? in addition to bringing honolulu some of the coolest retro furniture? ! maybe you should talk story more on a first friday…
omg omg omg. fanning out! it's some of the groundUP movement pirates! HI!
also heard there was something interesting happening outside arts at marks…
interesting DUH! a portable karaoke outhouse!!!!
yayoi you are brilliant. the end.
unwound after with dave hisaka at mercury.
and got in some trouble with andrew's new double espresso vodka that you can drink straight without wincing.
made the rest of my night a bit blurry. but ooooo! leah evans and aly gator!
ps: dana!
oh YA! walked with leah and aly over to next door to catch the cherry blossom burlesque show. got there right, like right on time.
violetta baretta!
we were dying.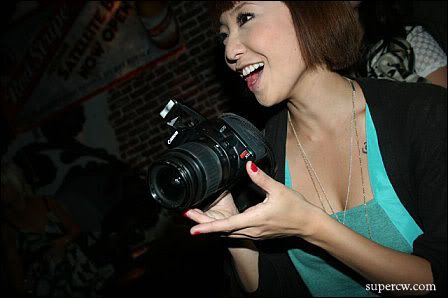 she is so ridiculously mega turbo pro. it makes me actually tear up.
always forget to un-zoom. especially with the espresso vodka.
gah…
ah! ok. ladies!
chris is bringing out steve aoki to a tuesday night kaleidoscope show in may. the first tuesday in may to be exact. that is the PERFECT venue for the kid. when he was at skyline it was cool but at next door pretty much everyone going is going for him. straight up.
oh! stopped by the loft too.
mid pac had stuffs in there. DAMN! they have an amazing arts program there. my kids are totally going to that school.
i might want to take some classes myself actually. poor ara. sorry it's blurry girlfriend.
i think the leftover donuts from the show might have saved me from the rest of the evening. didn't take long to overcome the espresso vodka after this.
but not right away. obviously. ps: i was with nicole and dave hisaka. first time out with both at one time ever!
here's a better shot of dave hisaka. for the ladies. oh MAN! i totally forgot that book! christain?! did you find it at 39? i left it on top of the speaker by the bar when we were doing our patron margarita intercept with sergio ….
wait! i spoiled it! what i meant to say was we totally intercepted sergio goes as he was trying to leave thirtyninehotel. got him for one more drink.
keany was JUST telling me how sergio almost died last week too. his friggin little mosquito crashed. he was supposed to die but instead he walked away from the accident totally fine. so weird!!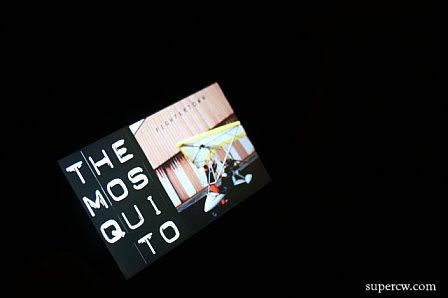 we decided to have patron margaritas about it. i want to take this time to apologize to all of you that were waiting in line for a drink at thirtyninehotel that night. a margarita is a very time consuming drink to make. my bad. we should have totally just done shots. sorry. sorry sorry.
but just so you know. they were yum..
terren is MY hero! more terren more terren! and ps: nicole's dress!
stopped by smith's union too. woah. i was everywhere friday. saw long beach randy. he is honolulu randy now. no shit! WE GOT RANDY!!! he's hella bomb. works at the academy with all our academy friends in the cafe. say hi.
saw keany too. like three times. i was blessed this evening.
around the corner on my way back to mercury. i was like WHAT!
oh HELL no! how long have they been doing this on first friday?!?!
vince was up when i got there.
can you see this? i made an animation about it. i don't know how to make these yet, by the way. thank god for the internet! gickr.com. woooo.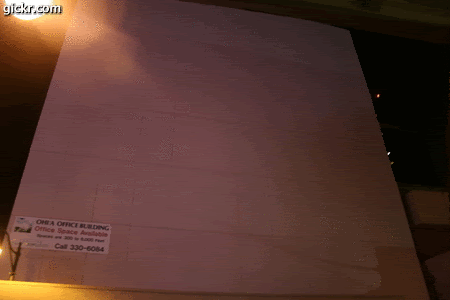 saw coop!
made it to mercury. was actually going back for the burgers. but never got one.
all the world is captivated by rice. not just these two.
made it up to the private spot. lurked nicole while the other two sorted out the music situation.
her nod to george costanza. heh!
made another friday night chinatown disappearing act after. i need to work on that. especially when i specifically stated that i was gonna make an effort to check out matty liu at lulus. matty, my bad. colonel is like black tar heroin. you gotta understand.
woke up early to laugh at frank b shaner.
and witness eddie kamai. it was WOAH!
spent the afternoon drooling over kat's cupcakes.
nah, i'm at her baby shower. ps: it's a boy!
the penis was left over from a bachelorette party. but worked perfectly for pin the penis on the fetus.
saturday night i was the first one at skyline. tried to see what the free food was all about but got there 5 minutes after they put it away. SHIT!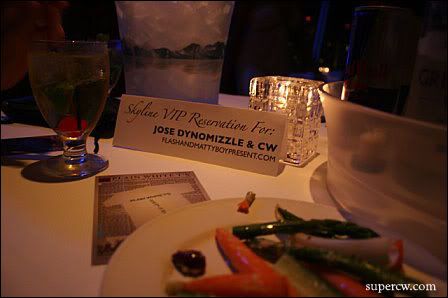 the wait staff at the hanohano room rules thought. i still got to eat. THANK YOU!!!!!!
flash and eddie and the culprit of jose's demise.
miss chanel and lexi.
jose and lance fukomoto. that's his hockey teammate. i wouldn't put this up since the whole eyes-closed thing but jose promised him he would be in my blog. here ya go!
kind of blew my shot of zane in the brain here.
so HERE!
ps: tonight ruled.
saw aukai. AUKAI!!! i KNOW you remember aukai. we go way back. hey aukai! remember when you used to blog!!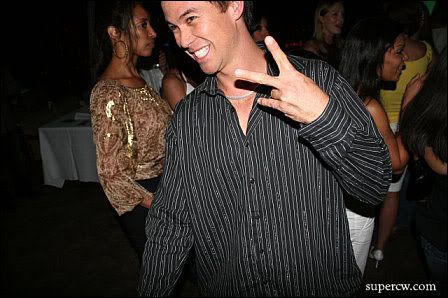 hi ladies!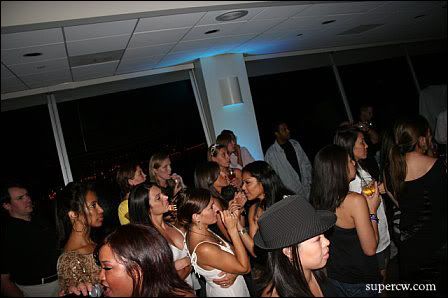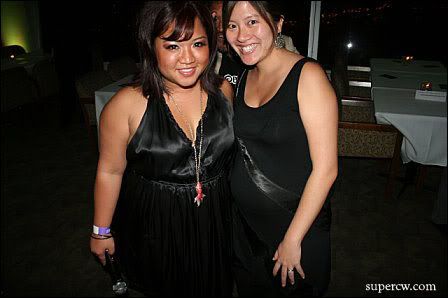 woah ROB!
hey aja aka violetta baretta
hey star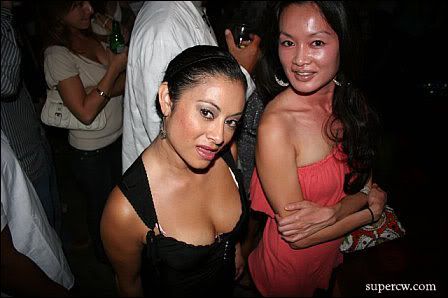 hey adam saaks.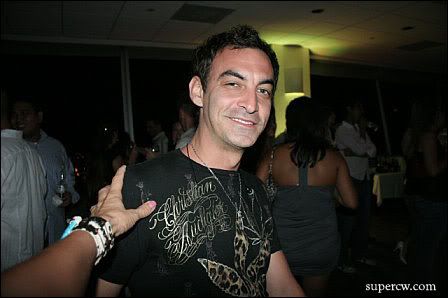 meanwhile in our booth. hey neve. ps: neve! yep neve is still around. lucky meeeeeeeeee.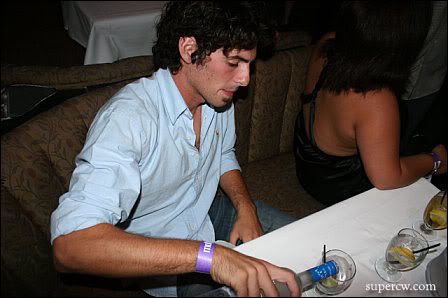 lexi was so cute too. she told him she was my assistant. NOT! she's the sales assistant. for all of us. well, i guess me too. wait! i guess it's true! i have an assistant! hellooooo lipstick jungle! it's me! your fourth!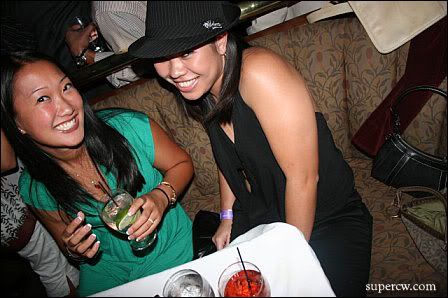 ps: the cherry blossom cabaret. two nights in a row for me. i'm not complaining! and don't worry about the shots. brandon was there so i'm sure you will be able to see better stuff up soon.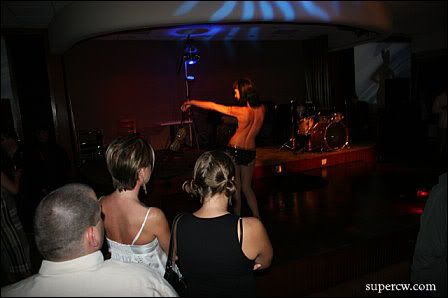 ps: happy birthday hacky!!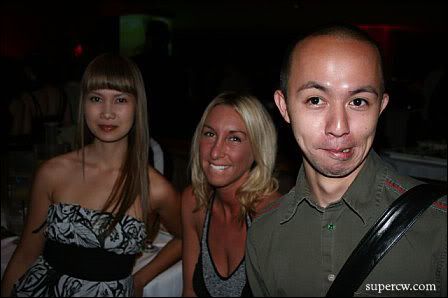 and elaine! ELAINE!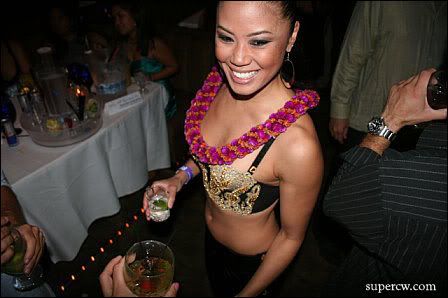 the music was damn good pretty much from the second it started. steve was doing a lot more mash up than i've heard him play recently. then i realized it was the first time i'd been at a skyline where he dj's in a while. that's totally his skyline thing. flash loves it.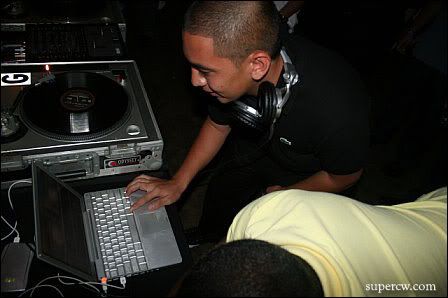 jonah face!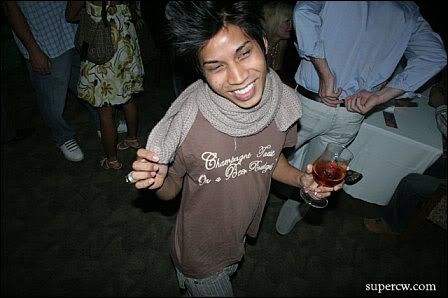 ara face! andrew face!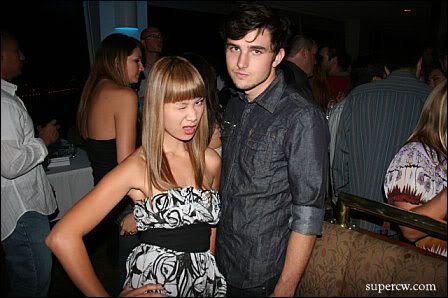 denise face!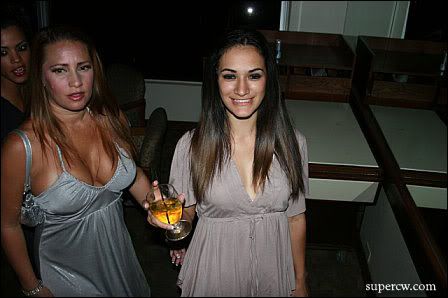 tons of ppl from the zone were there tonight. it was ruckus. jose has crashed his ducati the night before so we were sort of having a rememberence for it.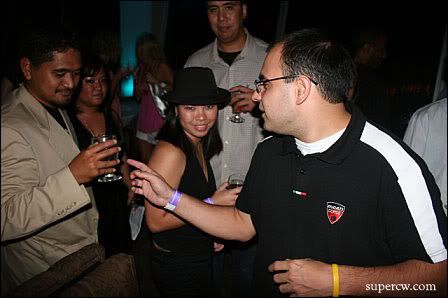 i sneaked a look at miss chanel's talking points [because flash gave them to me] and saw that ryan laskey was in the house tonight and went searching for him. KIND of a big deal! RYAN!!!!!!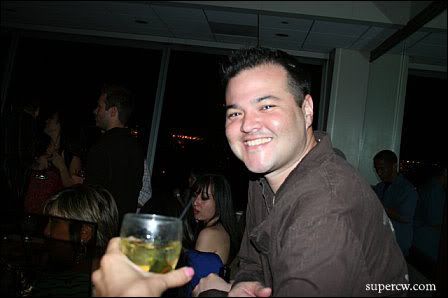 more cabaret show happening.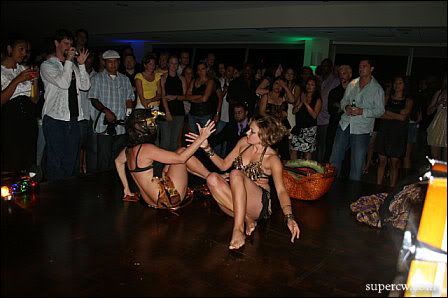 aja pretty much blew the socks off everyone there. as usual.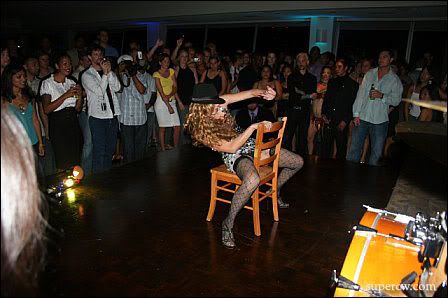 she is seriously a pro. i love watching people's faces that have never seen her before.
ps: ABE!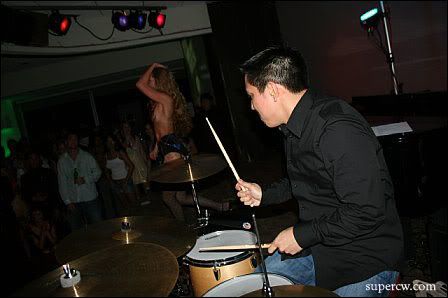 knew about another VIP in the house early from chanel's notes too. had to seek him out. JACK LAW!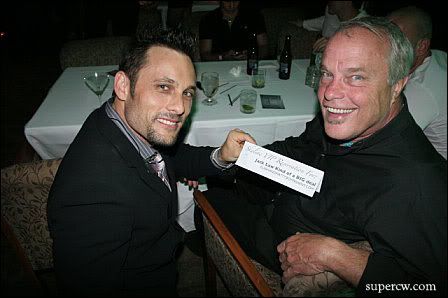 ps: i wore my dior shoes tonight. flash is rocking etnies. neve i'm not sure. but i could care less about his shoes anyway.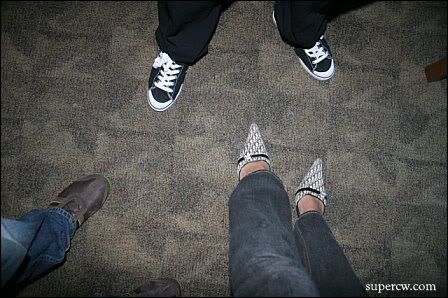 haw haw flash.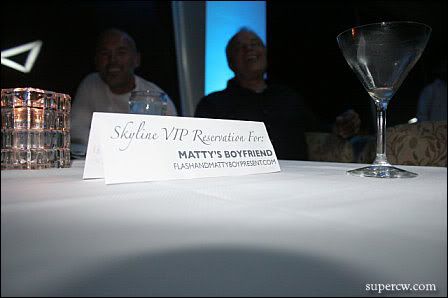 saw cousin dave silva too! DAVE! how's customized after market automobiling!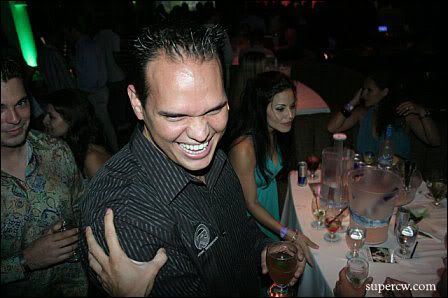 blaine!!!! vertical junkies much!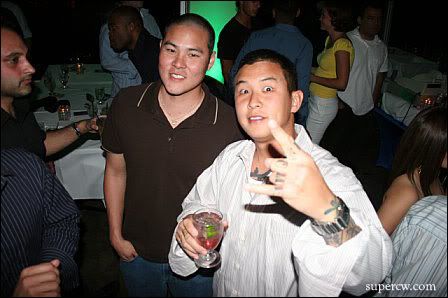 ps: end result of adam ball saaks. nice huh!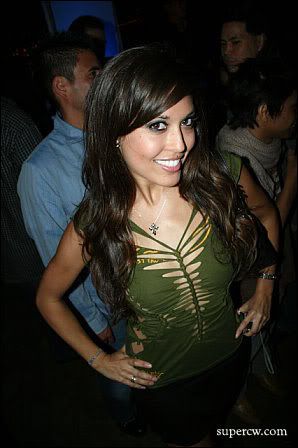 haw haw zane. just when you thought you were pau with skyline! i know you love it.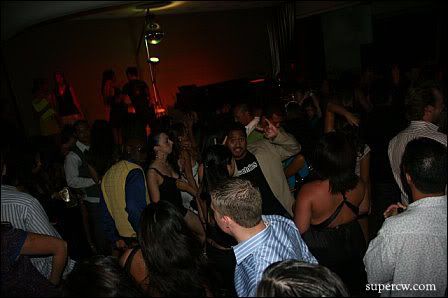 brandon ching…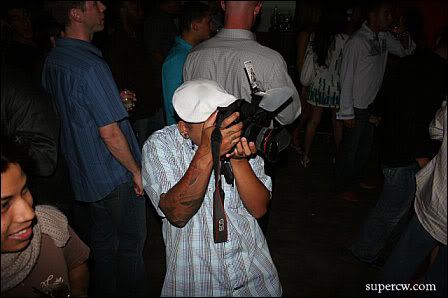 …lurking the indies.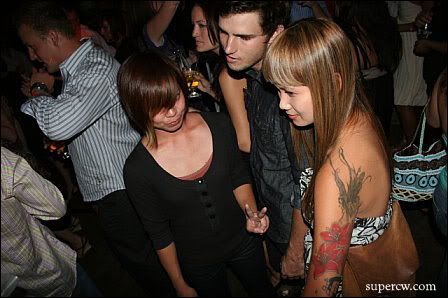 i totally saw rick rock tonight. he was up at skyline too. not sure why there's no photo. i might have been dancing then. had a nice chill out sesh after with neve though. JUST when sarah and veronica and claudette and everyone were coming upstairs. my bad, friends! i hope you understand. i'm sure you understand. hothothothothot!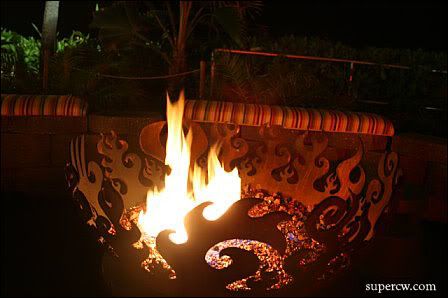 anyway. that's all. missed the beach clean up but james said he'd send me some photos. missed the art mania too but hopefully that will pop up somewhere.
let's stay on it, honolulu!