wednesday. 6:08am. LOST set somewhere past kapolei.
torry: "christa, did you bring your camera?"
me: "oh YUP!!!!! it's in my bag in the personal belongings trailer thing over there"
torry: "make sure you grab it for the next scene. you can't get the set or the actors, but you can damn straight get the sexy cameramen"
me: "oh word!"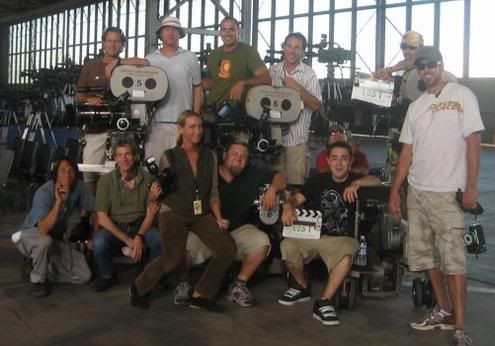 Look for me on episode i don't know of LOST season 4. it will be a doozy.