so ya. i saw that a few hundred of you already saw this photo blog. i kinda lost it in my little server move. so i gotta rewrite it all. you might want to read it again! because i doubt i will be able to say the exact same things twice. who knows! maybe this time will totally rule!
so, i hope you have a second. you are about to join me for 150 shots of stuff starting with last wednesday. at the last place i thought i'd ever be with payne and colonel. but where colonel finally clued me in on a little photography concept called bulb.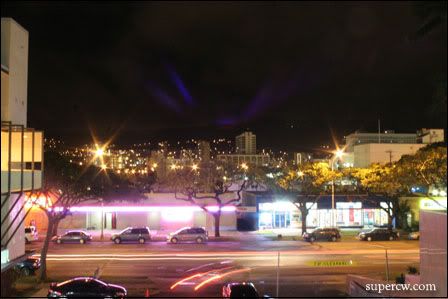 the vertical junkies have debuted a new concept at big wednesdays called Secret Society.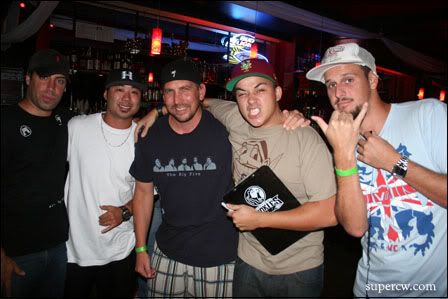 we all got there hella early. personal phone calls in addition to the usual text-spams and e-mail blasts from the vj crew kind of made it a not-missable thing. flash even got there early. see! it doesn't take that much to get us.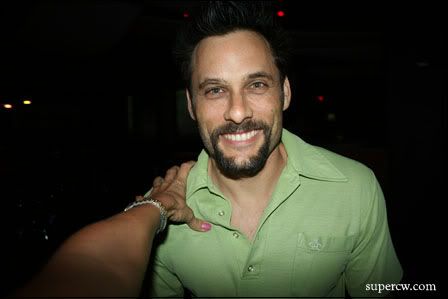 russ a.k.a the vj king. ask him about concrete countertops!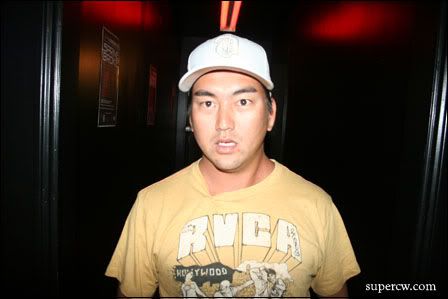 so the area is the side bar in the o lounge. our own dj our own bar our own tv. it's pretty cool! we can go back there and drink and talk about how hot all those young things on the dancefloor are.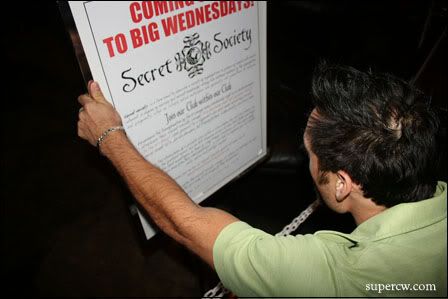 kyle said this is the best one they got. way to represent, o lounge!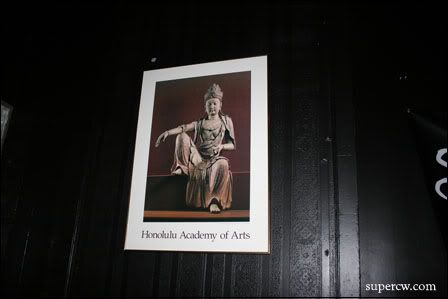 they even fed us. stoked!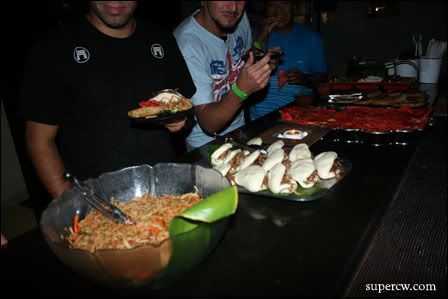 don't laugh at matty liu and jcut's mouths. mine looked just like theirs.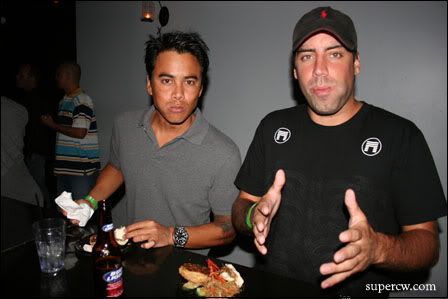 secret. hey, there's germ. busted!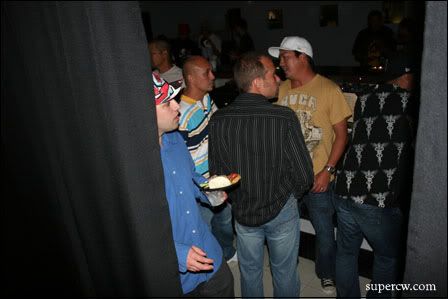 eddie and eric on an off night. be nice to them or you're OUT!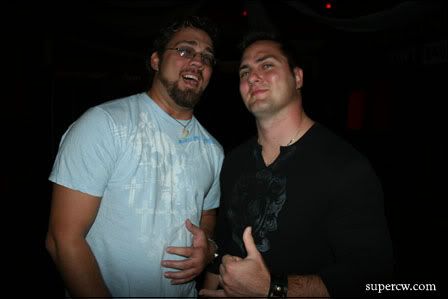 aaron is back! and he totally spells his name all eccentric-like. eheren. or ehrn. i can't remember. woah!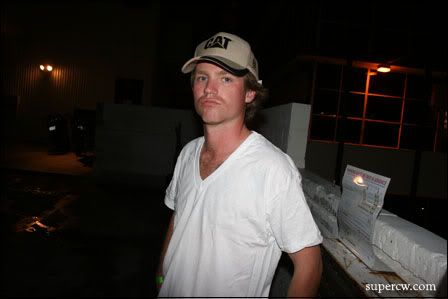 meanwhile in my area. it's FLASH! ha ha every time i see him now he has a new hairdo. aly!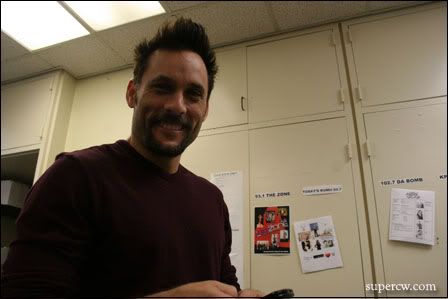 why i love him love him love him. he reads my blog.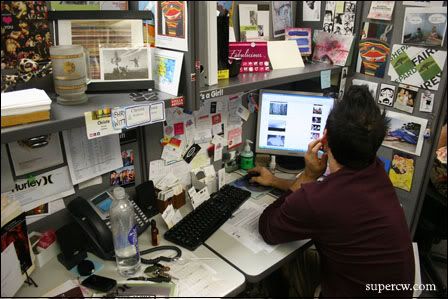 later last week we were up to stuff at the hifi planning meeting.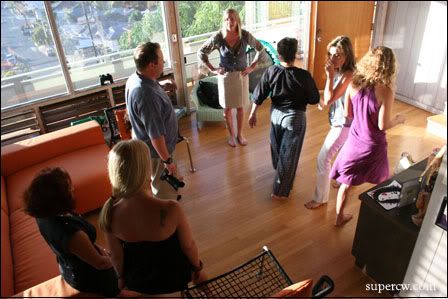 katie was directing everyone to the tree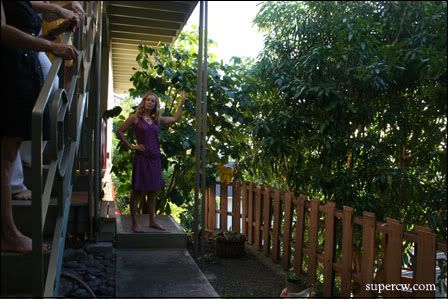 can't wait to see the real shots, paul. mine were totally lurk.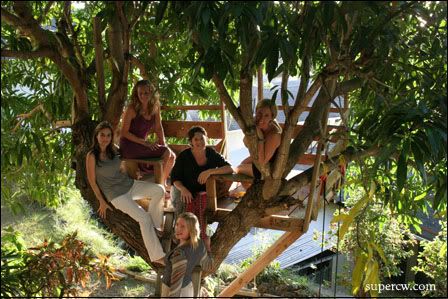 later later last week it was diesel fast action. i went!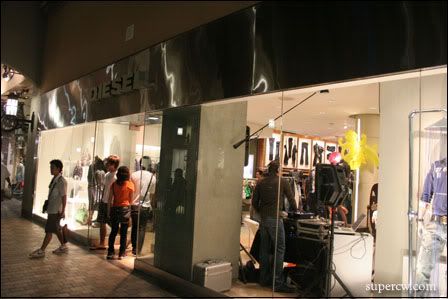 hi guys! it's been too long. when's spring anyway! there's like fifteen saturdays in march this year.
ara is so hot. so so so hot. she gets two.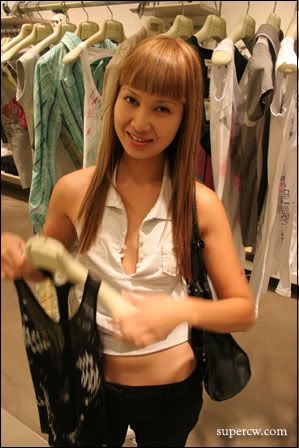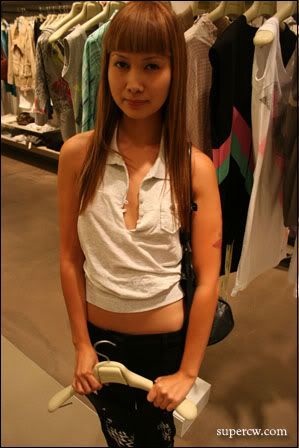 ara? someone? can you try these on for me? pretty please?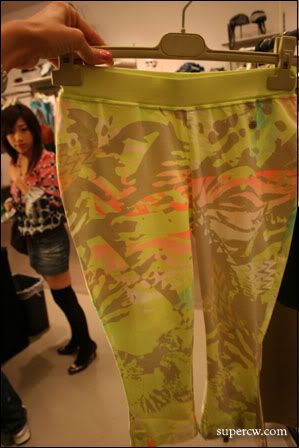 selections from italia tonight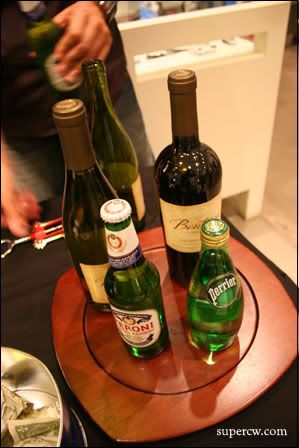 veronica. sorry about the focus thing.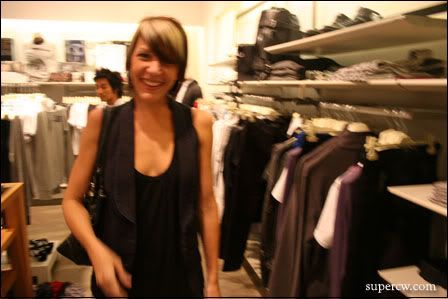 lucy. sorry about the focus thing.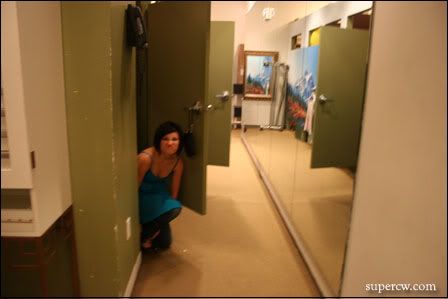 kara was like "see! we have it in yellow too!"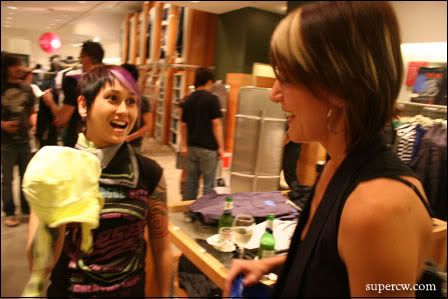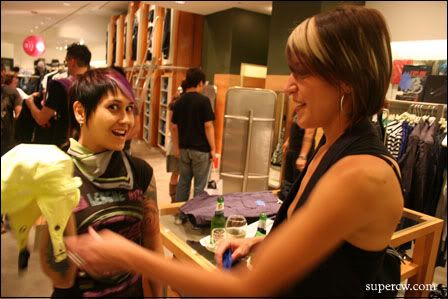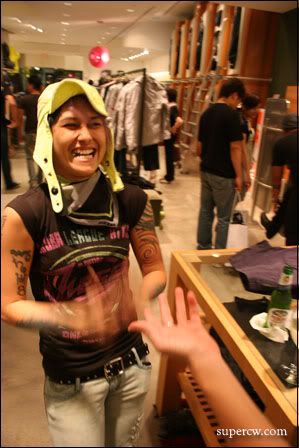 joel do you still live in the perfect house with jimmy and ryan? i need to come by. i miss us!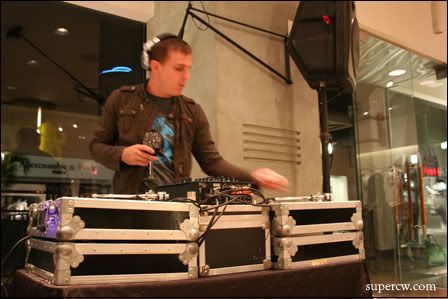 shelby had a really cool miss sixty bag. i feel bad that i haven't been back there since the big party. i was in to it.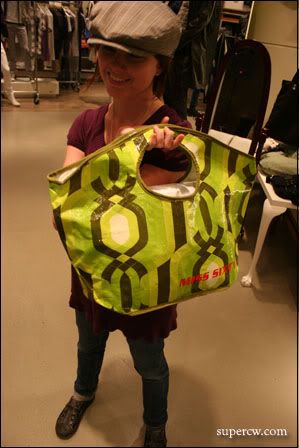 and bri is in to shelby. aw!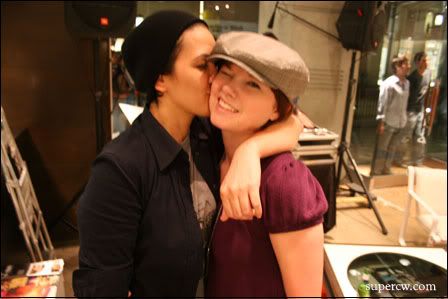 later last week i went morning show crashing…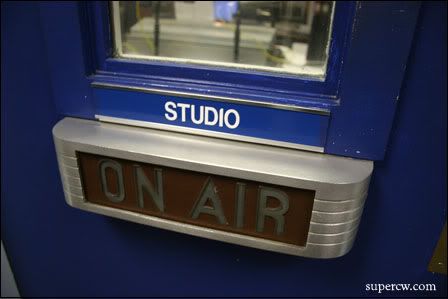 …and seriously freaked out kanoa leahey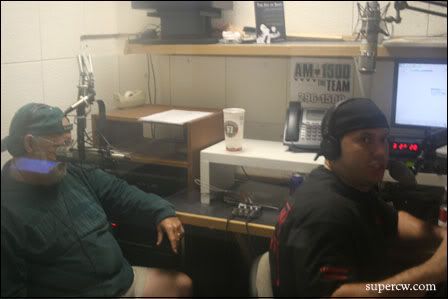 frank and mandy are totally used to me by now tho. i think they even enjoy it. haw!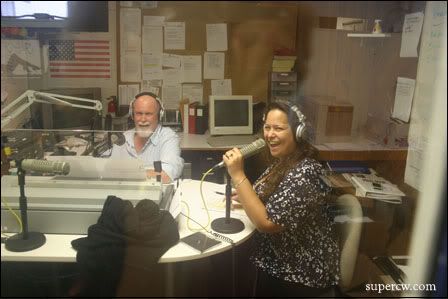 friday night was epic but you don't get to see. this is actually the only shot i got off. forgot to charge battery then left battery in the charger. it happens. i'm pretty sure it was the universe telling me to just enjoy my night out and leave the lurking at home. it turned out to be a good one. thirtyninehotel, loft hourse party that really felt like a house party and moonlit war memorial at kaimana. oooo then tino's studio. fun!
dan got it and aaron got it and even chris got some. way to stay on it friends! :)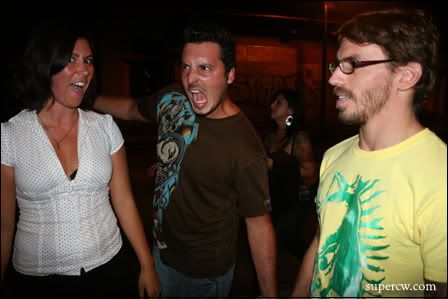 actually, i think the camera non che thing happened because it wanted me to not freak out over too many shots. cause now it's st patrick's day. and i am at hard rock.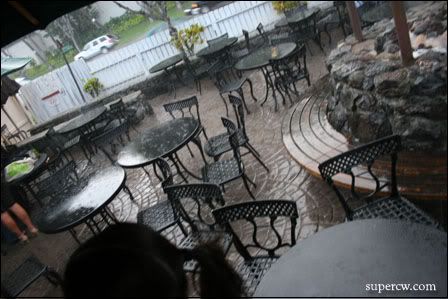 it's time to see what's going on with organic clothing. at the organik fashion show.
it was also time to eat multiple little plates of wings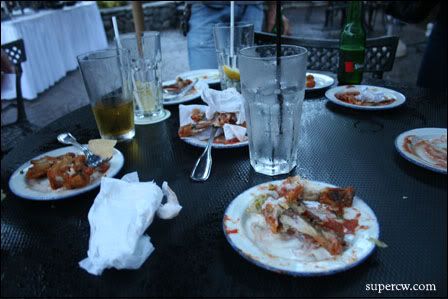 some nice people were there. and look! kat goldberg…..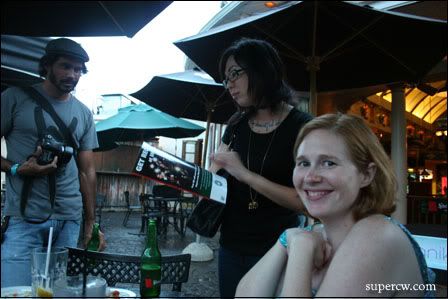 selena was looking hot all over the place as usual too.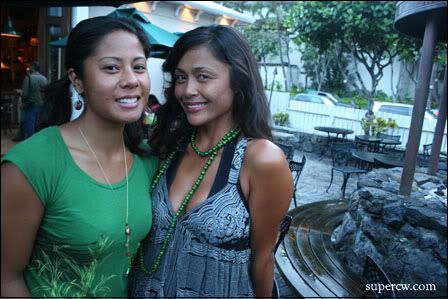 heavywater magazine was in the house. jason is definitely making the rounds these days. i see him on average of 5x a week now.
mike goldberg doing what mike goldberg loves to do. watch out! we might be getting some kick ass video action up on here soon.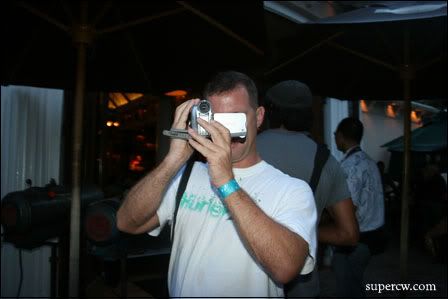 jcut face!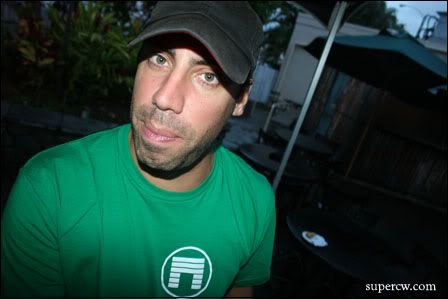 fattening up for the summer.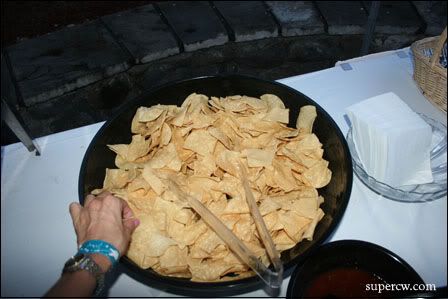 hi ladies!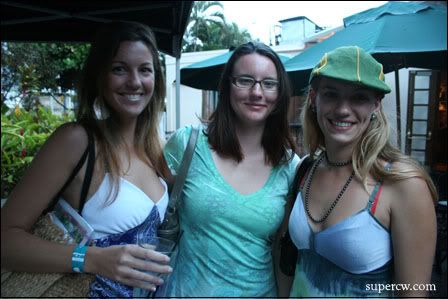 the clothing looked fantastic. and hello! the models were A+. kellie peterson much!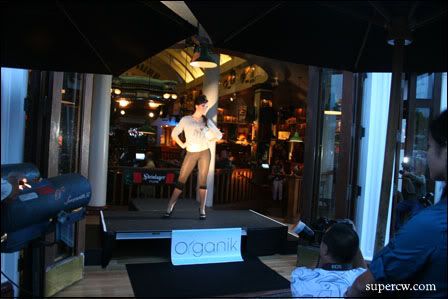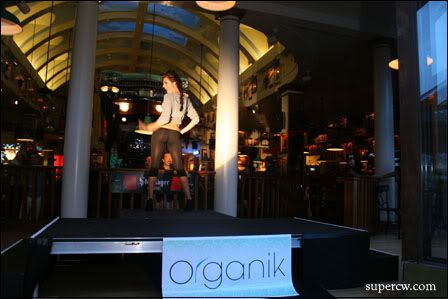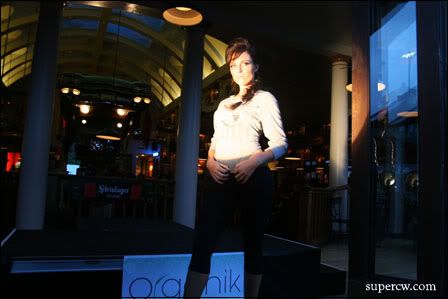 chanel wise much!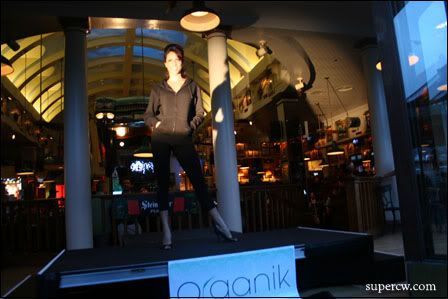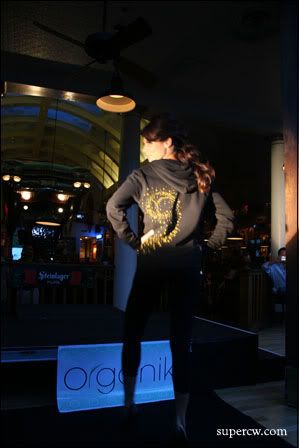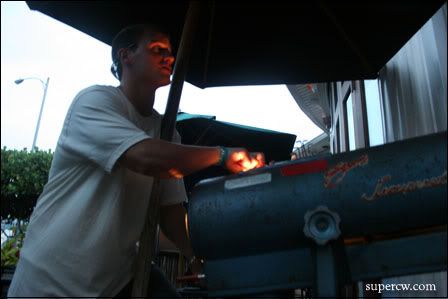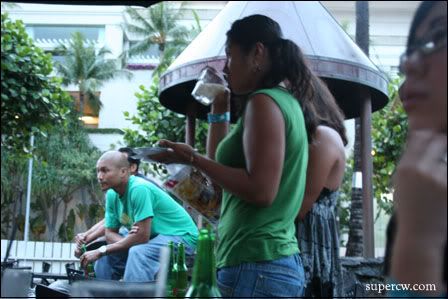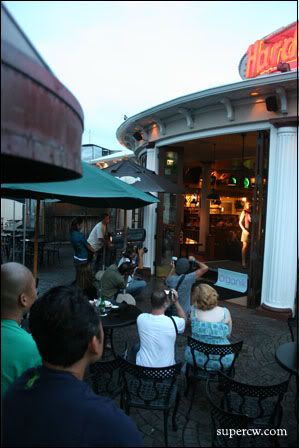 i was lurking kalima hard core. you know how i feel about this one. i'm consistently in awe of his brain.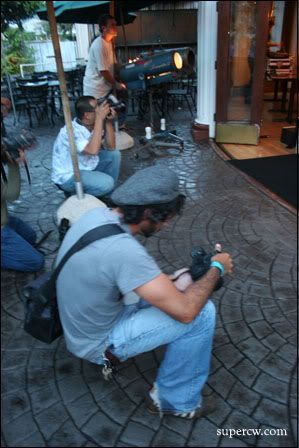 so have you met ed fernandez yet? oh you are so blowing it! HE RULES! the coolest guy you could ever meet. very down to earth and very very intelligent. this clothing is gonna blow up like woah and he's still gonna be hopping over from the big island to have drinks with me and laugh about having street cred.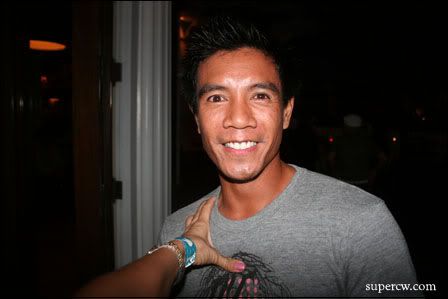 i'm in to it.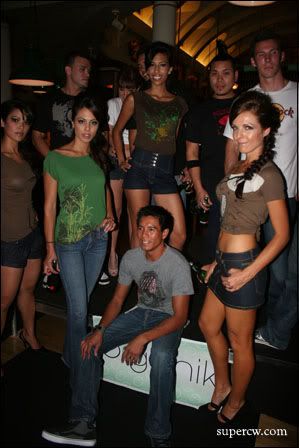 kamu was there too. it's been a while man! kamuuuuuuuu.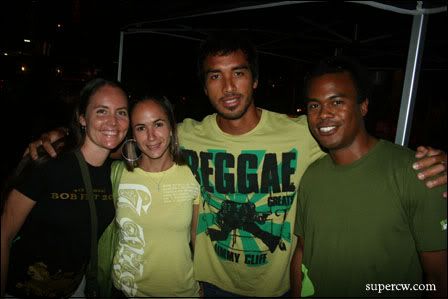 so thanks guys….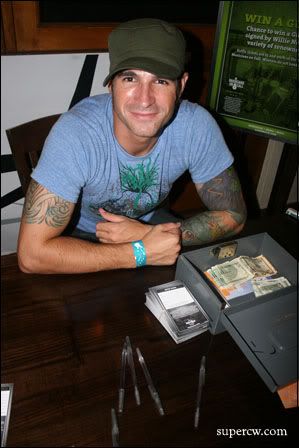 …was fun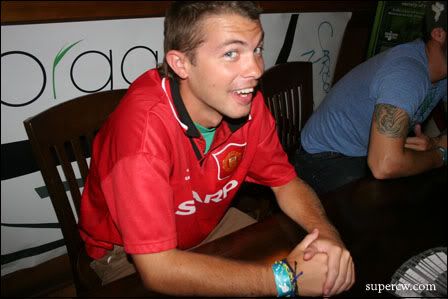 hitting the road trifecta style. crashing parking lots like it ain't no thing.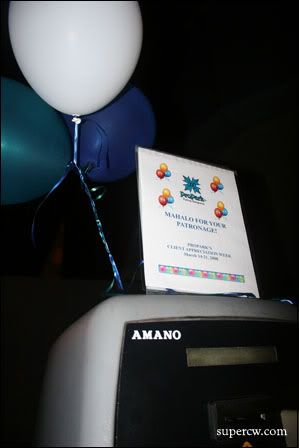 bestworstbest bar in waikiki. i still can't believe chris hadn't been here before. what!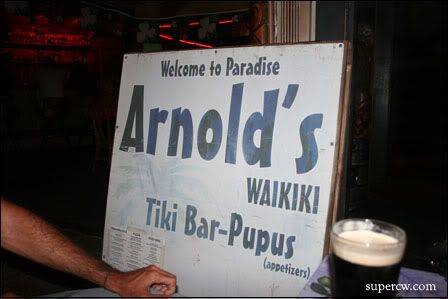 tsunami's pau hana followed by airspace pau hana followed by fashion show had us all thinking it was like 11pm. haw. try 8!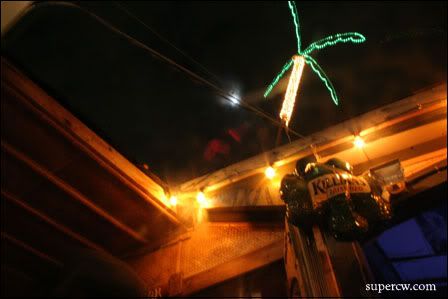 that's ok tho. it was fun to be mellow while everyone was gettin all crazy. and shanelle got us green lei!!!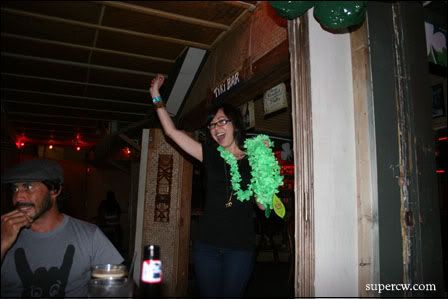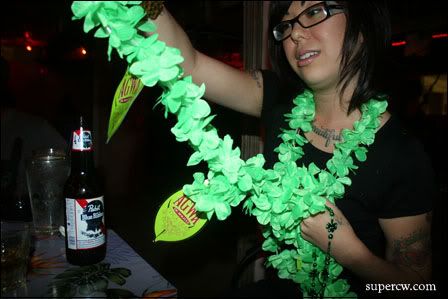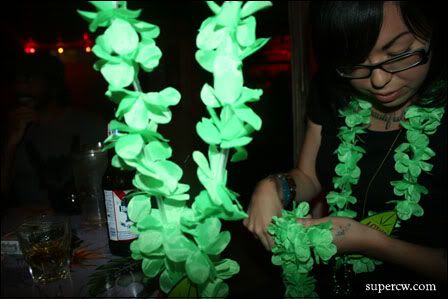 kiss kat! SHE's the one who's irish. very irish. and very pregnant. i was letting her smell my jamesons. is that bad?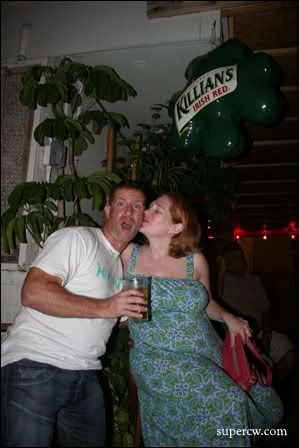 time for planet hollywood. and guess who's judging the miss hawaiian tropic model search. GUESS!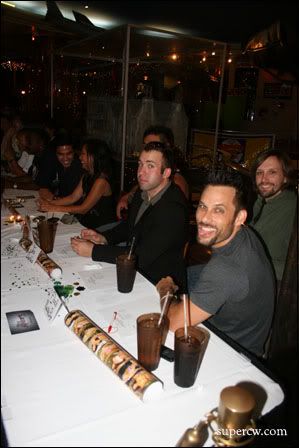 aw yup!!! nice choice!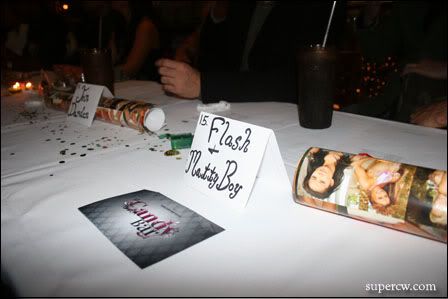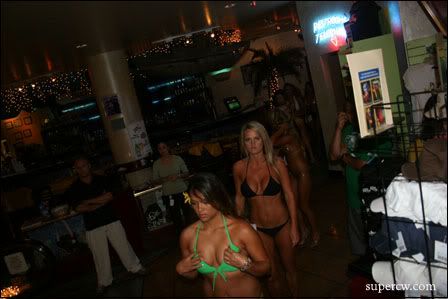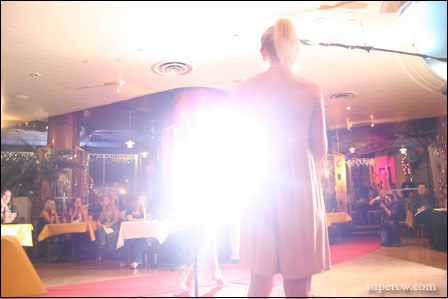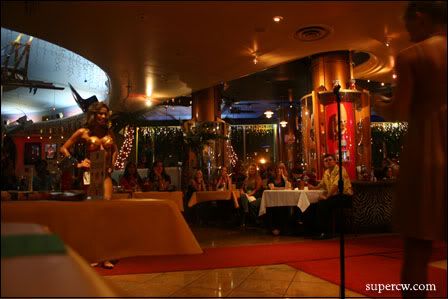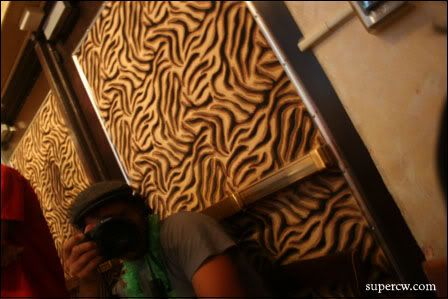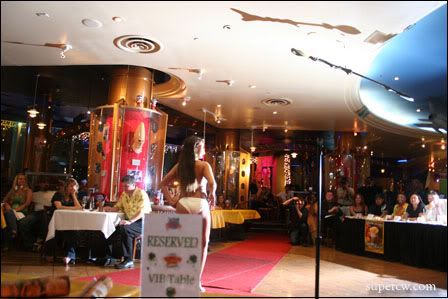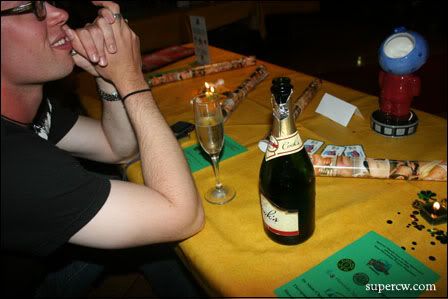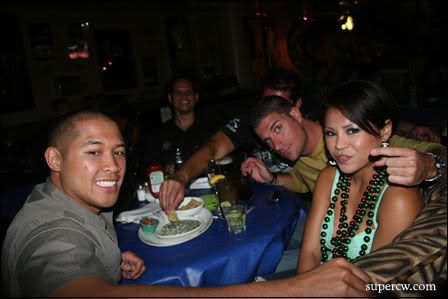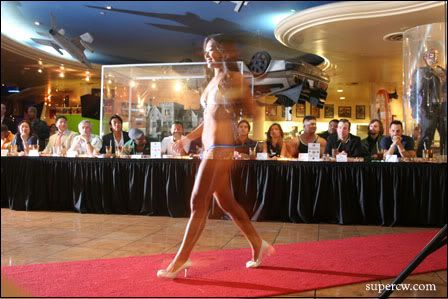 spoiler alert. that's the girl who won.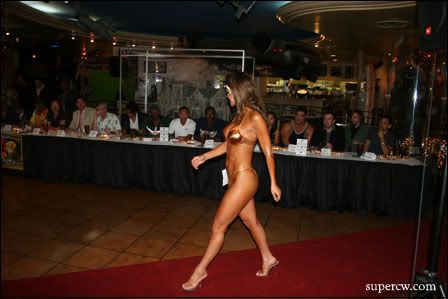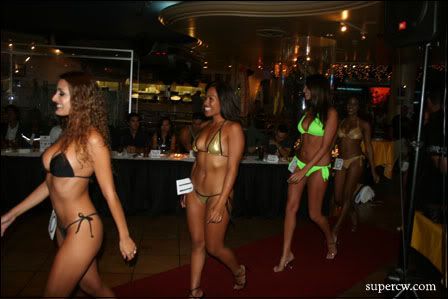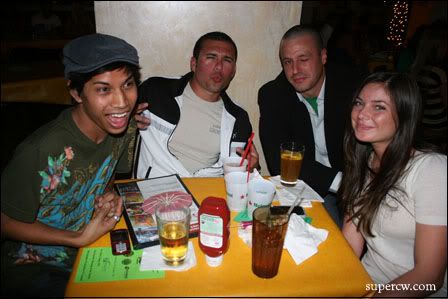 front…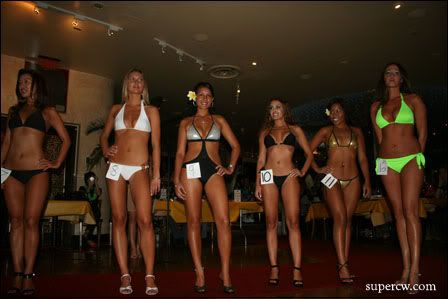 ..and back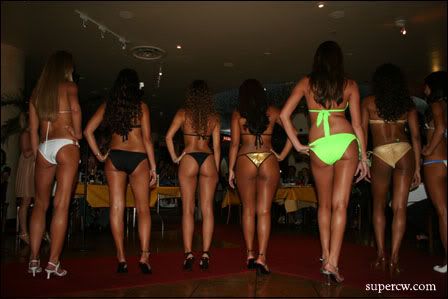 front….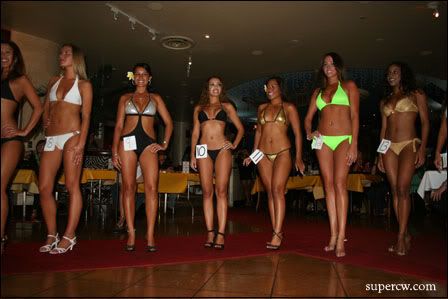 …and dance. hpu has a dance team! they were fun. i been hearing the mumble from the street about a bit of a lull in nightlife. no dazzle. no spark. getting old. same ol same ol. HELLO! try something different. like a miss hawaiian tropic model search. you'll get a dance team too. woooo.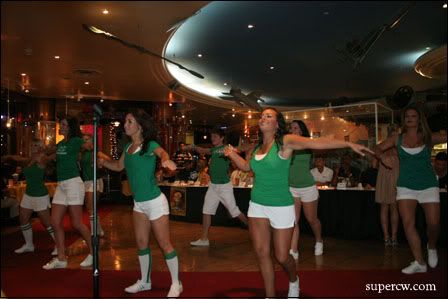 hi rob!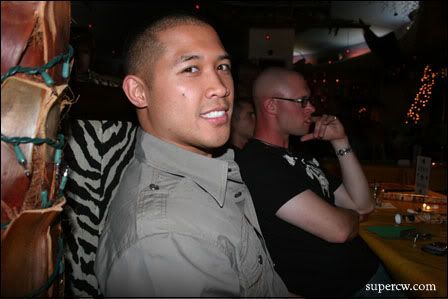 hi jordan!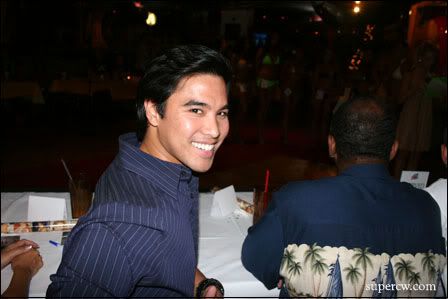 hecklers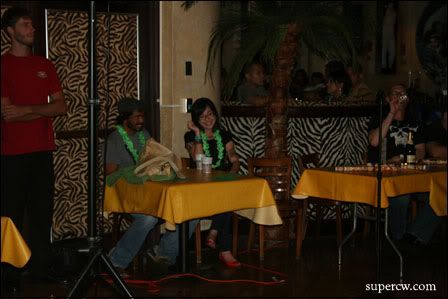 the winner got 5th runner up. what!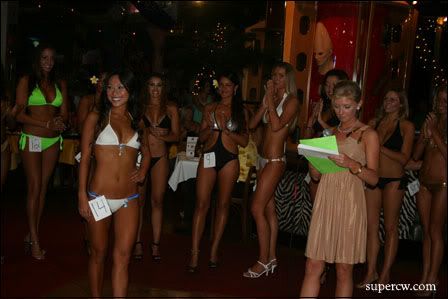 the winner got 1st runner up. what WHAT!?!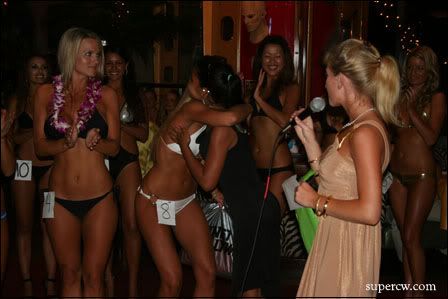 number 8 is from seattle. represent! if i was a judge it would have been different that's for sure. natural beauty trumps all. forever.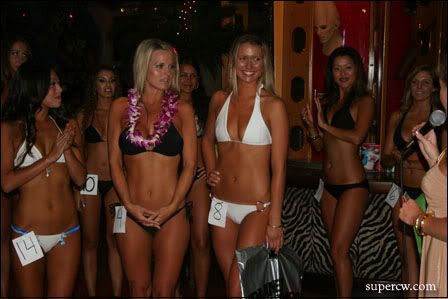 hi ernest! been working out?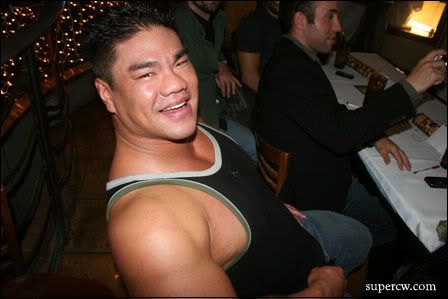 didn't know these two. they were fun tho. hi!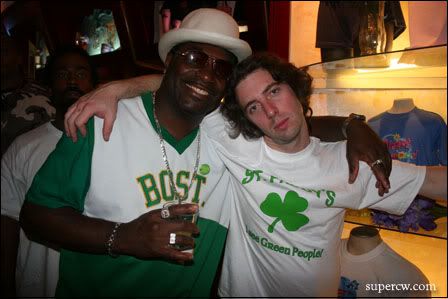 congrats to the winners. congrats to MY winners too. you're beautiful. tell me what it's like!!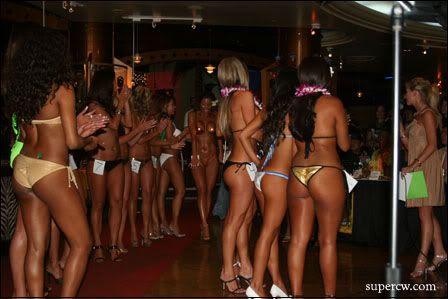 later that night.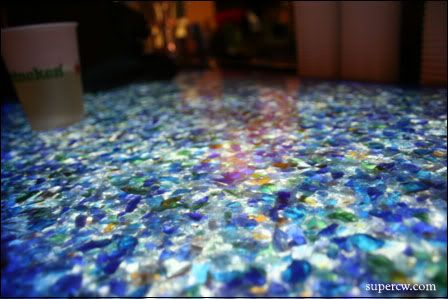 it's time to move on.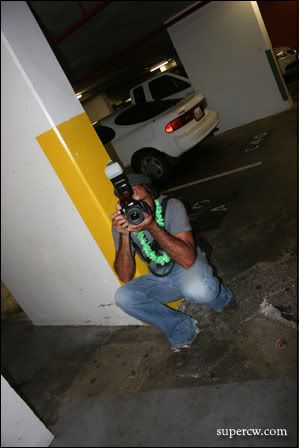 trying to work out how we're going to get out of the parking garage with a napkin that has a shaka stamp on it…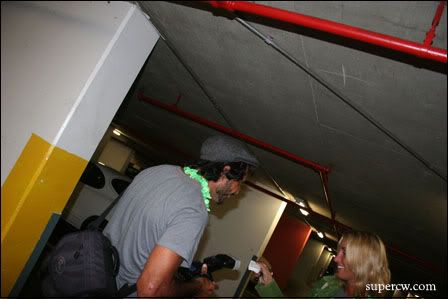 make it to block party. just in time.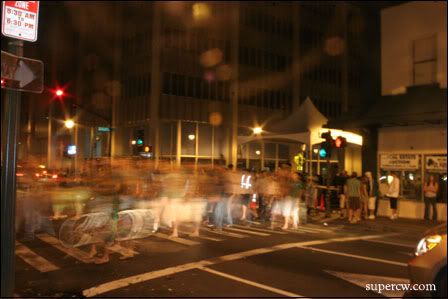 jamal has an iphone. an IPHONE. JAMAL.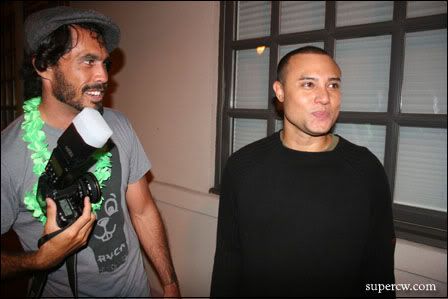 aaron mason face!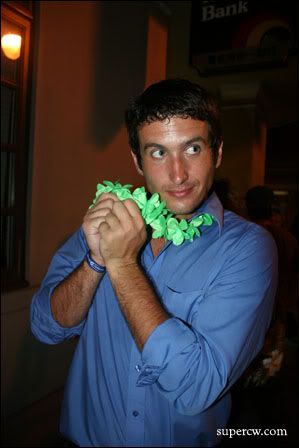 hi!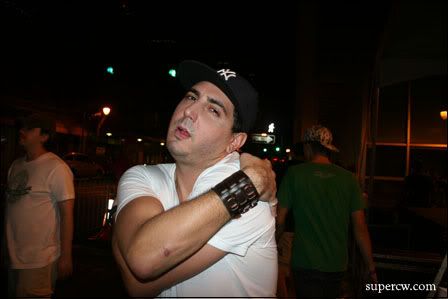 the best time to arrive. when it's over. literaly walked down nu'uanu then back up then pau. perfect amount of time to spend there if you ask me.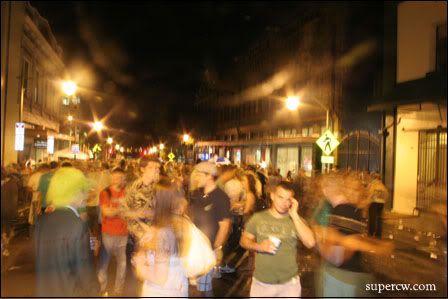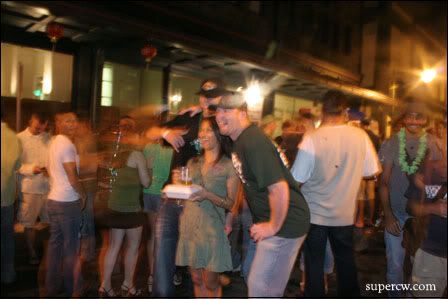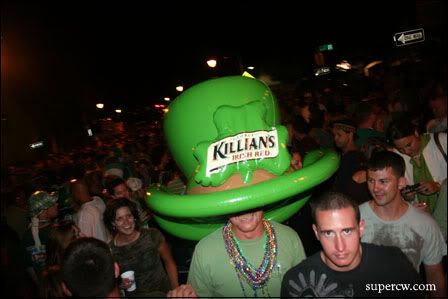 ps: very easy to spot sean payne at a block party.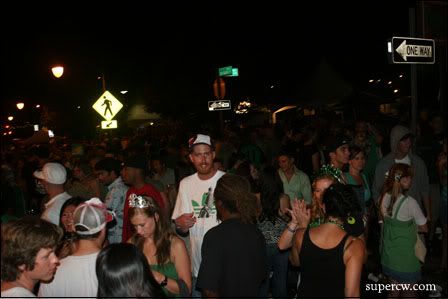 sean reilly! sean patrick! reilly o reilly! how irish you wanna be bro! wooooooo.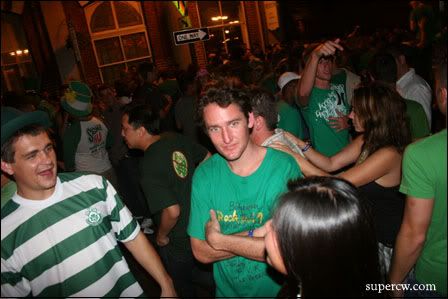 there's aaron. ehren. ehrain. and another germ hat sighting.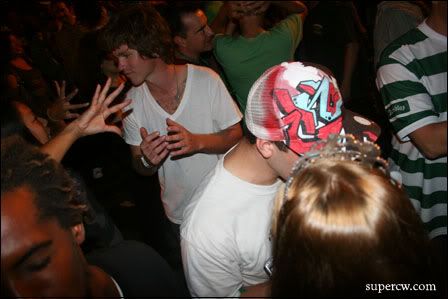 this is nicole franco. she just moved here from new york. you have no idea how kickass this girl be. she is pissing me off by living on the north shore. we need her in town. serious. she KILLS it. you'll see. nightlife queen from new york all trying to be mellow on the north shore of hawaii?!?! oh hell no.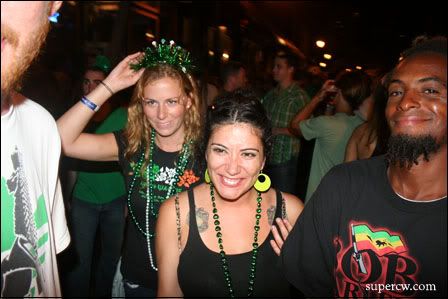 ps: germ's corned beef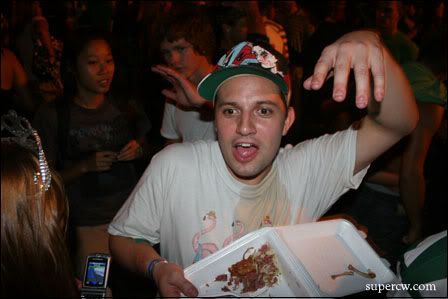 ehrrrrrrenaaronehrainnnnn
ya so. st patrick's day. block party. irish. drink. beer. street. murphy's. wooo.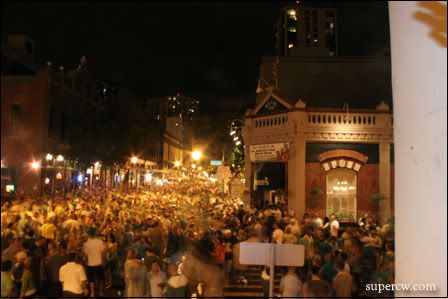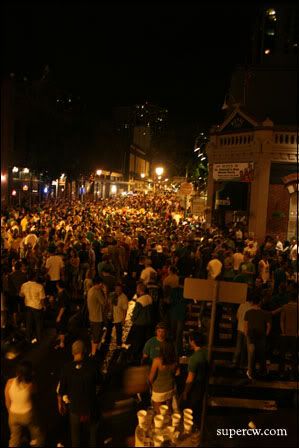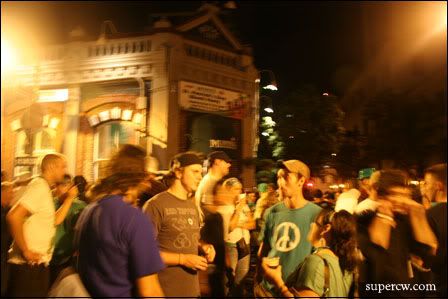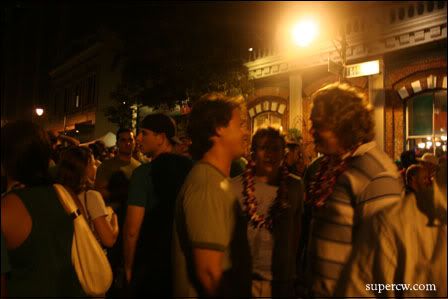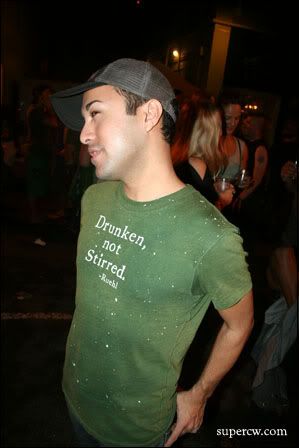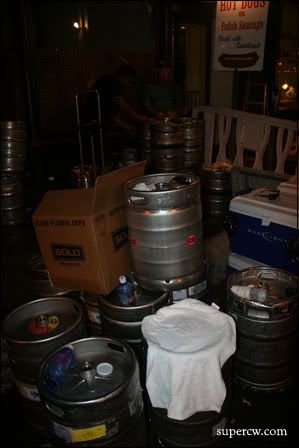 stepping up to the secret locale. kalima thought this was his friend matt and was trying to wake him…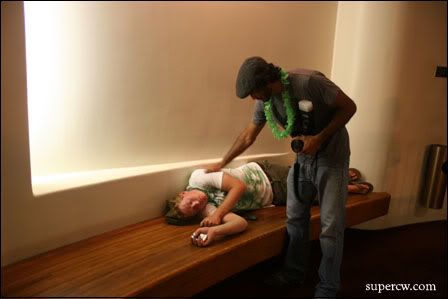 …then we went upstairs and matt was playing bass.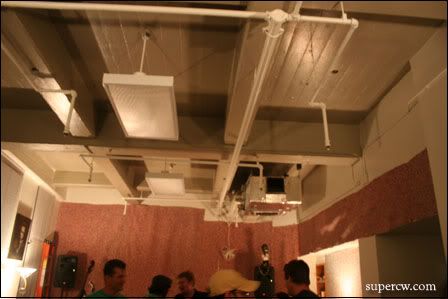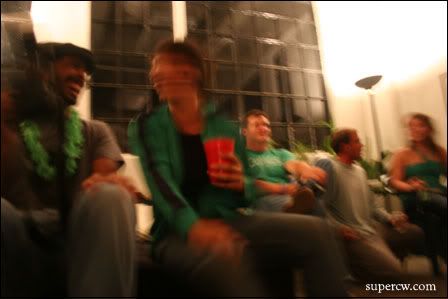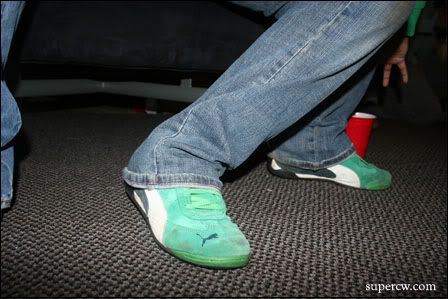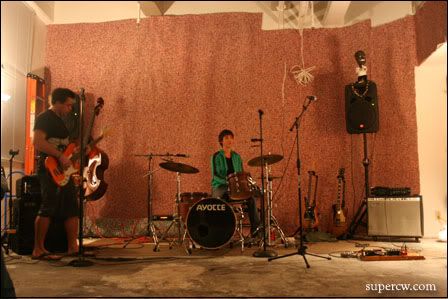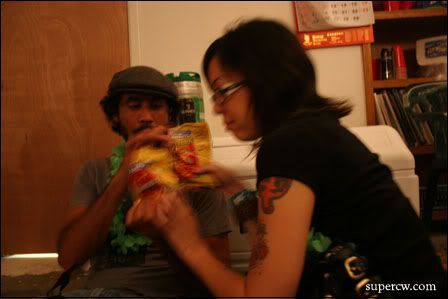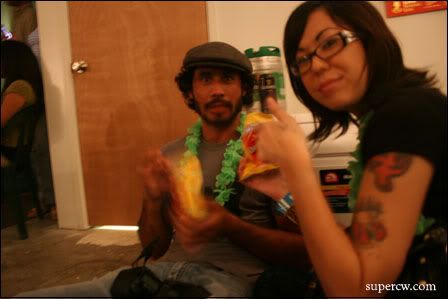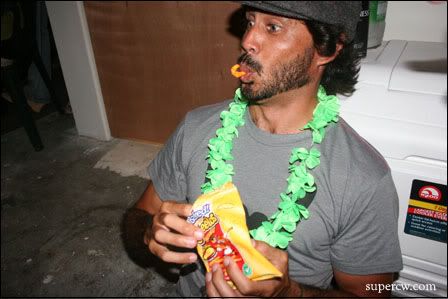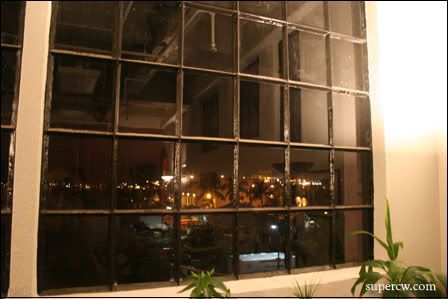 lurk lurk lurk. please excuse the excess. i'm not as good at scaling down my images as some people. you have no idea how hard i try to keep face time to a minimum as well. sometimes it's just too difficult!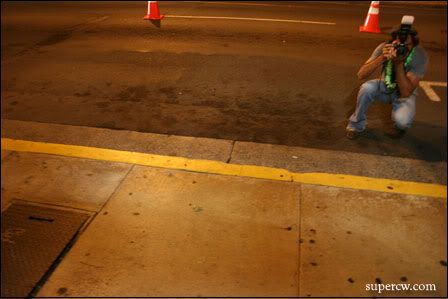 later later was family time with the fam.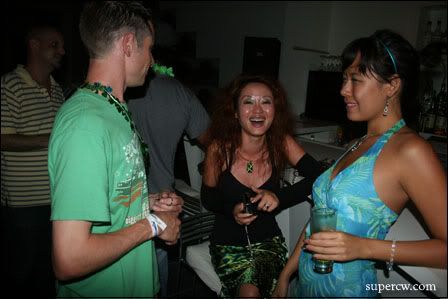 at thirtyninehotel. they weren't open. it was just the fam. my favorite!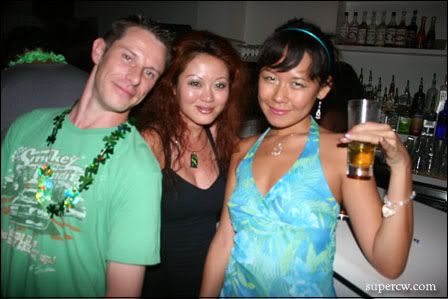 later later later i finally got talked in to next door. not trying to be mean but i was really not feeling it. i liked sitting on the lanai basking in the moonlight and listening to chittom and selena talk about life. but it was a nice opp to spot cory. hey, cory. how's websites!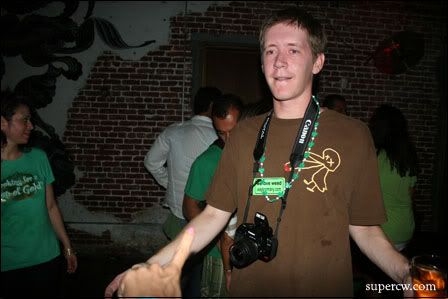 this guy was cracking me up. and he really wanted a photo with me.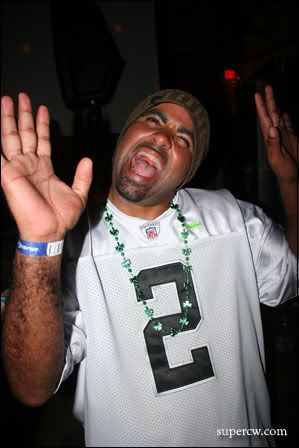 i obliged. just this once! aloha !!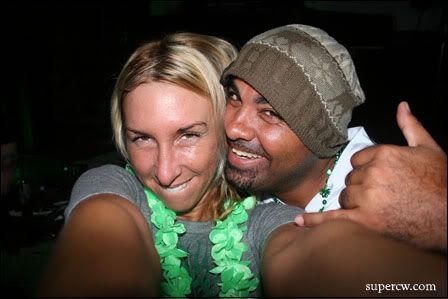 cory sniping alex.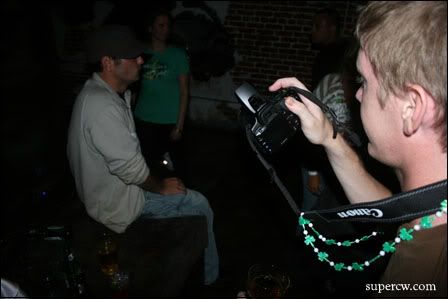 jonah having the best night ever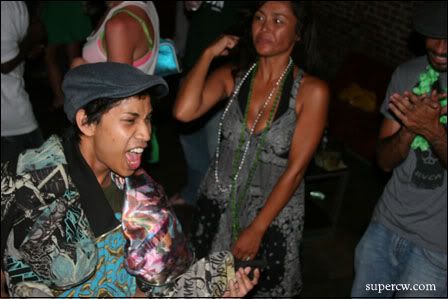 speaking of best night ever. I DID IT! i finally got this one done. i'm pau! thank god. i'm so outta here.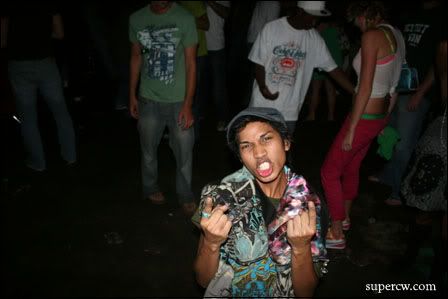 my camera is already full again. and the world spins madly on.