well look at that. there's still a line to get in the academy. no, it's not the saturday opening. it's art after dark!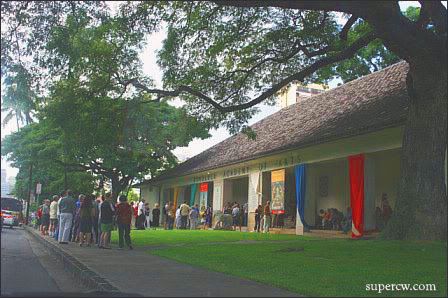 this was pretty special though. first one of 2008. bhutan theme "dragon thunder" and tons of fare and pomp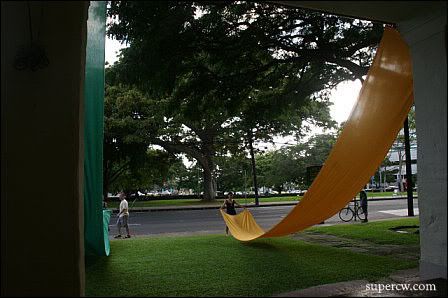 i like going right at 6 and parking right in front when parking is allowed on beritania right at 6. oh wait. i didn't just say that. you can't do that. don't do that. trickle in at 8 like you always do…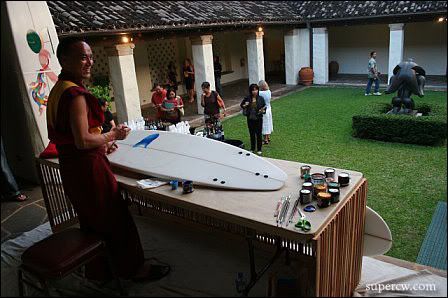 just kyle and the monks this early, which is also nice. until it's … not.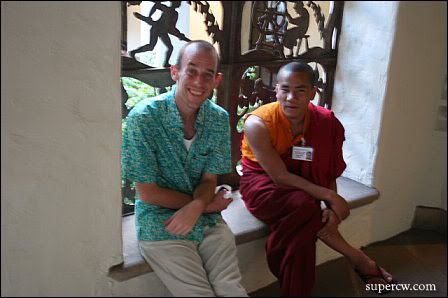 the food was especial. i read about the monks invading E&O earlier this week to show them how to make bhutan food.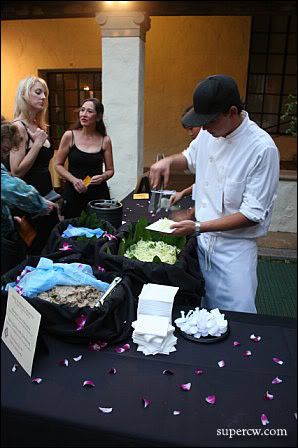 speaking of yummy food. it's nicholas from E&O. you are pretty damn awesome.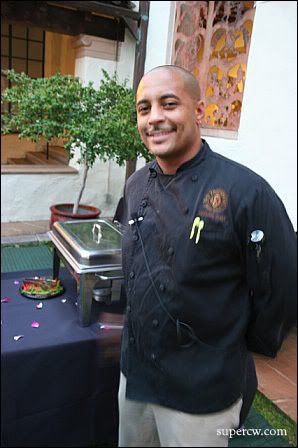 i believe this is the Jasha maroo. lovely huh!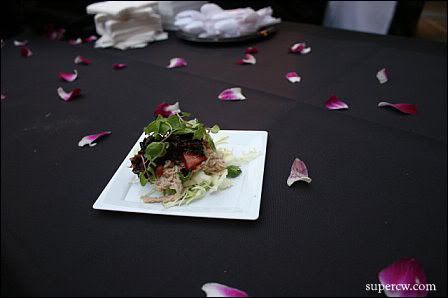 sangay is a bit known for these paintings.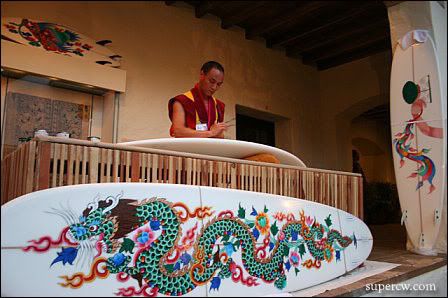 the bhutanese ritual dance in the courtyard was happening now…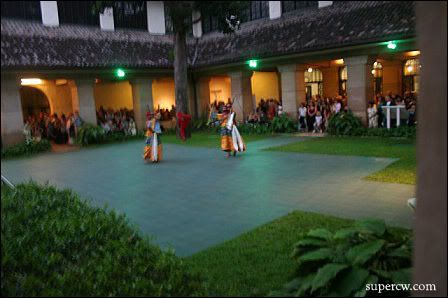 …and it was definitely the most crowded i have ever seen the academy. ever ever.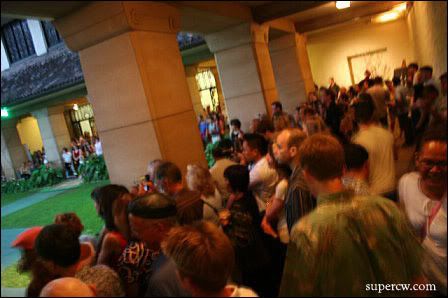 good thing i held on to mikeys jasha maroo while he was filming. it was quite the tasty alternative to seeing the dance again amidst the hoards of people.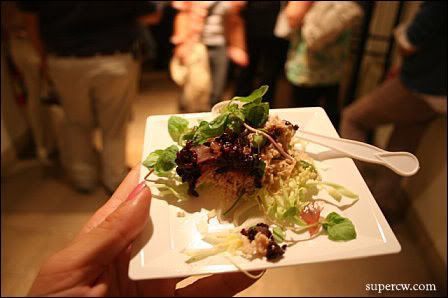 ps if you weren't here you blew it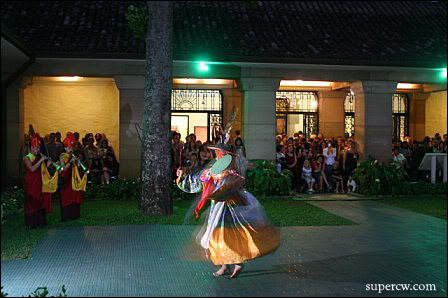 stepping in and out of the galleries and exhibits means happening upon some rad faces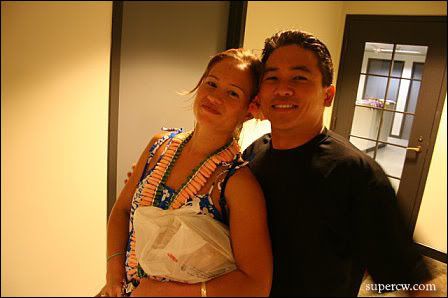 and office antics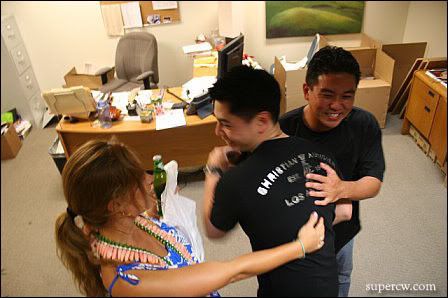 meanwhile in the sexy courtyard….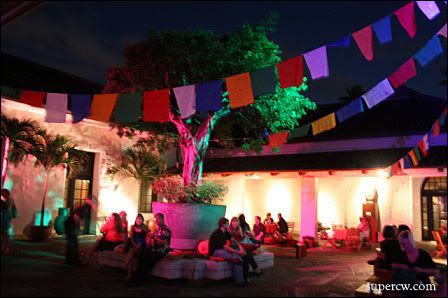 jimmy! FOUND!!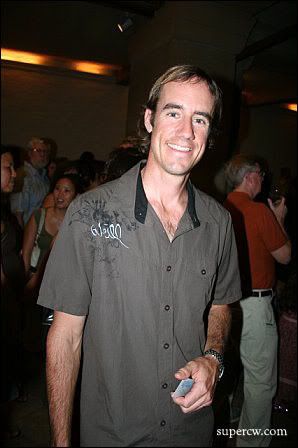 lurking the lovelies outside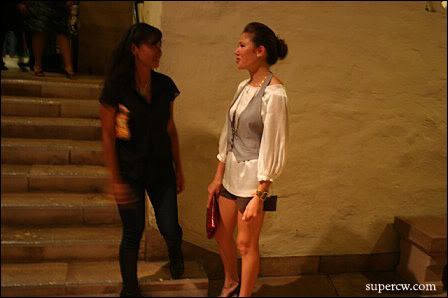 hi selena! hi anne! hi hi hi hi hi…….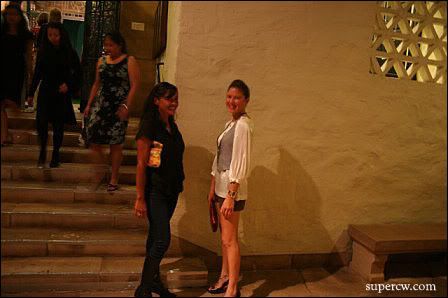 joe philipson photography and friends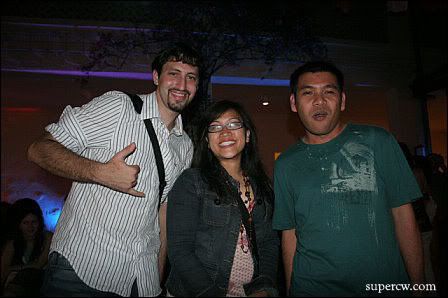 kara has a sangay original on her hand. i told her to never wash it.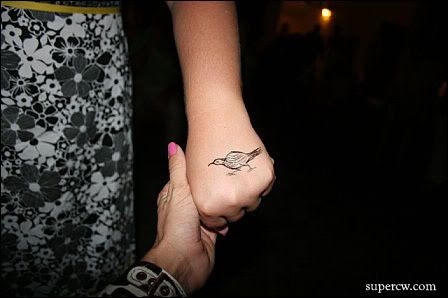 meanwhile downstairs in the interactive rooms…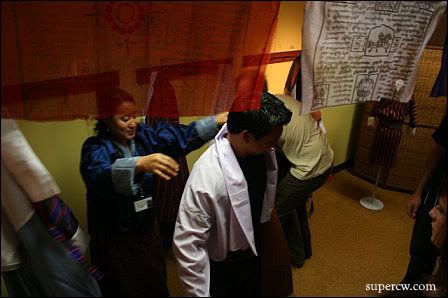 JORDON!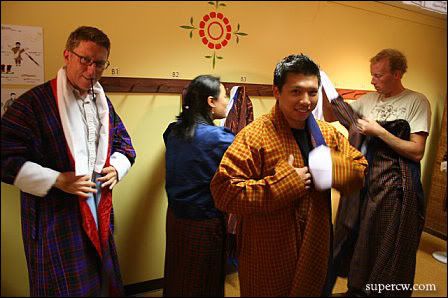 mark channeled moses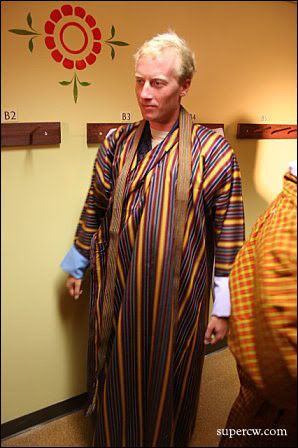 get it right! monks don't know moses…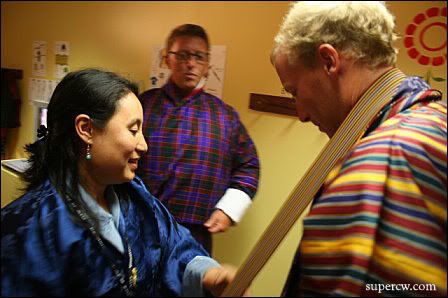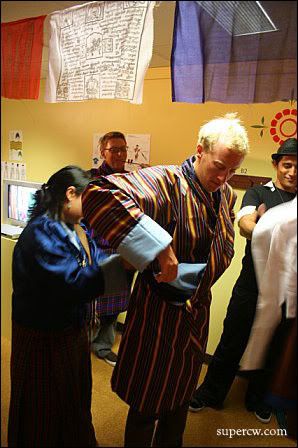 see?! there! bhutan, man. BHUTAN.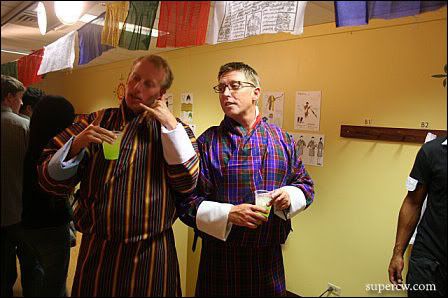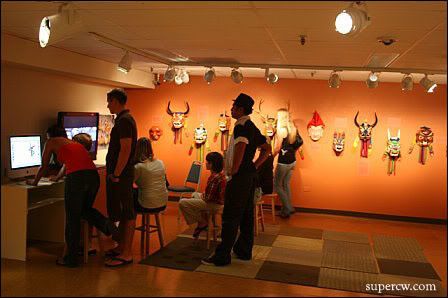 ps: you can make prayer flags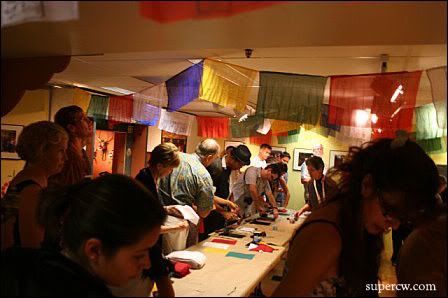 ps: hot girls in the exhibit! vikki molly! sorry it's blurry, i was irresponsible with the dragon thunders.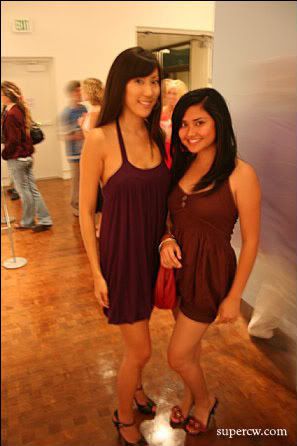 still made it to planet hollywood. because art after dark only goes til 9pm. so all you people rolling in at 8? hope you enjoyed that HOUR. el-oh-ell.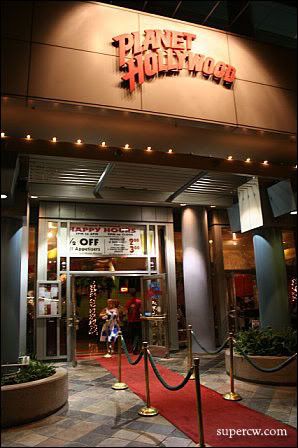 woah. crazy!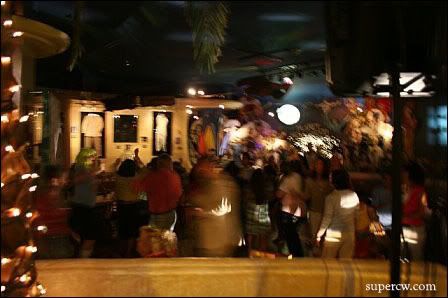 trying to hold still. not working. hi planet hollywoood!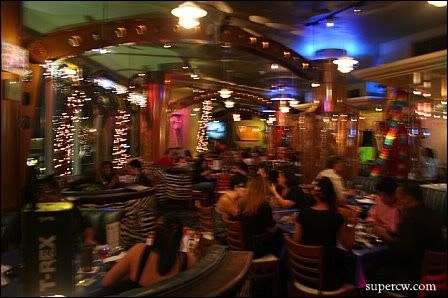 the carparina bar was woah! i didn't realize it was this green because it was dark. it was like a surprise.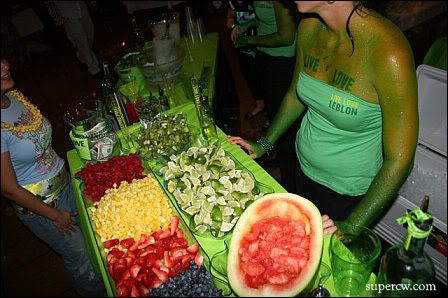 WOAH! GREEN! this will be good for st patrick's day no?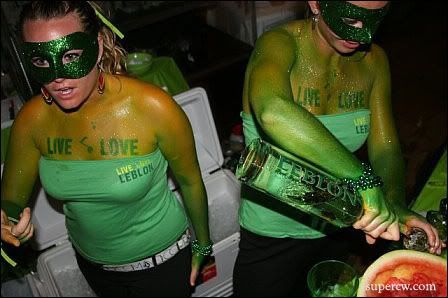 chris hughes and his final outfit. i was disappointed that the glasses didn't make it.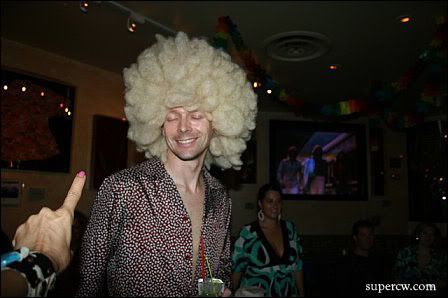 woah! PRETTY!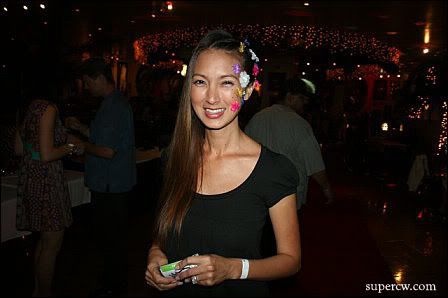 woah woah! kristin wood people!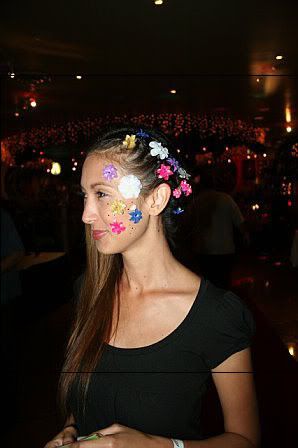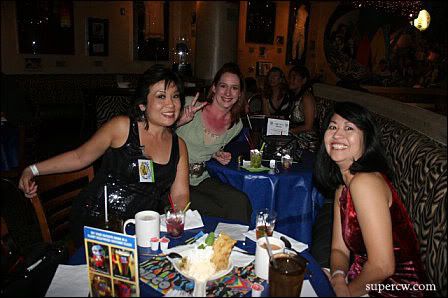 i heard that james got a comment or two about my art project. all good i'm assuming, cause it was brilliant. saab what!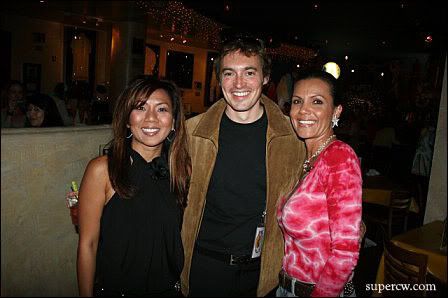 margie made it through the entire night in these boots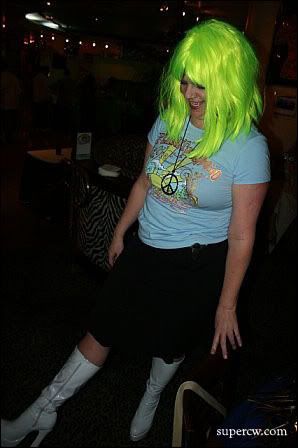 i know right! shit was funnnnn.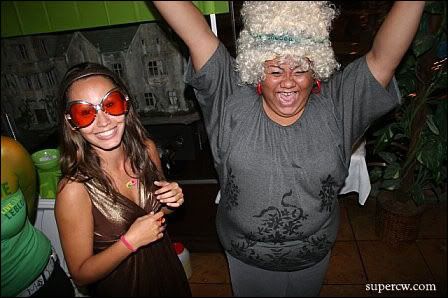 mikey was there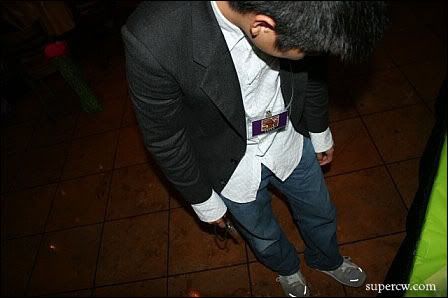 kat was there. looking more glowing than ever. it'a a boy!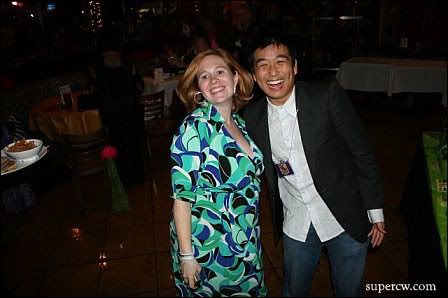 my only shot of julie and nikolai and it's a blur. boooo! next time i'm only taking ONE trip to the carparina bar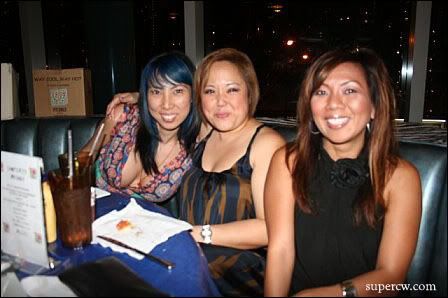 but yummmm. raspberry.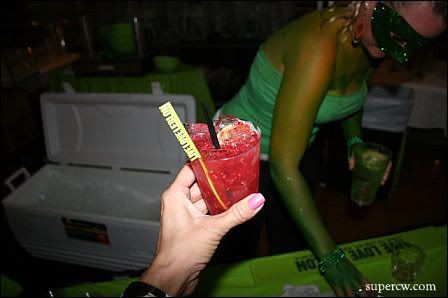 i see a goldberg! i'm wondering if i'll be on youtube again.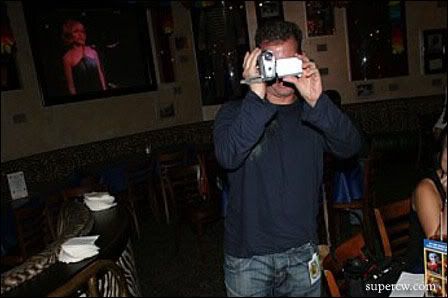 kool e on the ones and twos. i definitely didn't leave the dancefloor much while i was here.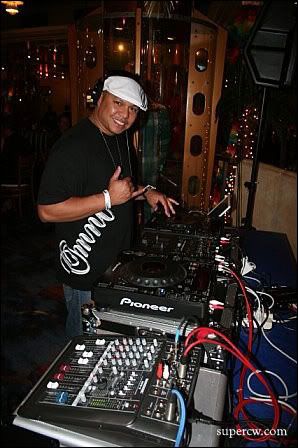 um. ya.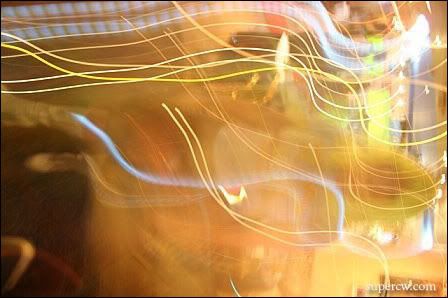 ok, maybe one more trip.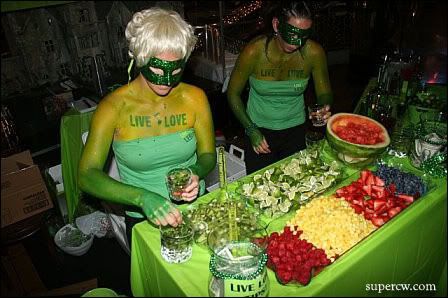 i mean come on! they were muddling it right there. muddling maniacs! can i just tell you how tasty raspberries are when they're all squished up with mint and stuff?!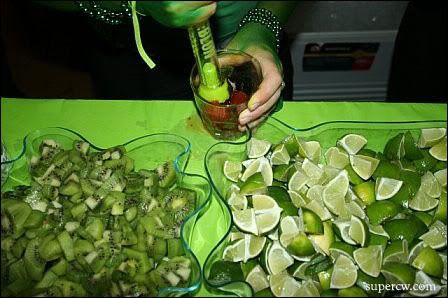 thanks for keeping us entertained tonight chris hughes. ps: WHERE are your GLASSES AHHHHHH!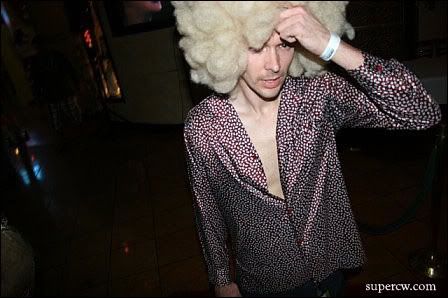 lovesu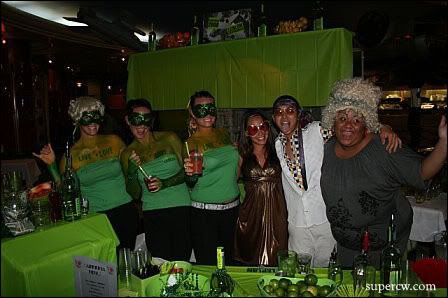 later that night. the soul was clappin!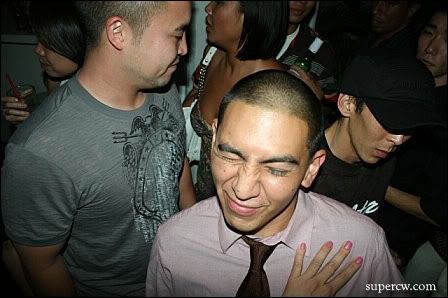 very good night at thirtynine it was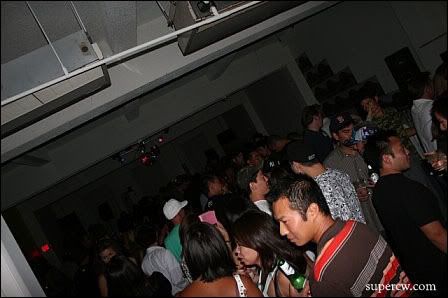 oh hey!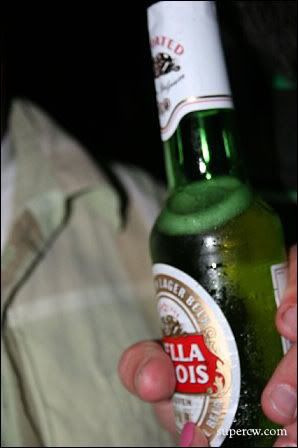 YEAAAAAA-UUUUUH jami!!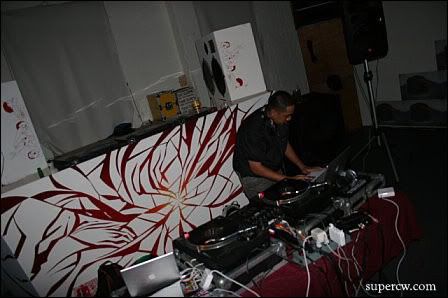 sanner! not sanders.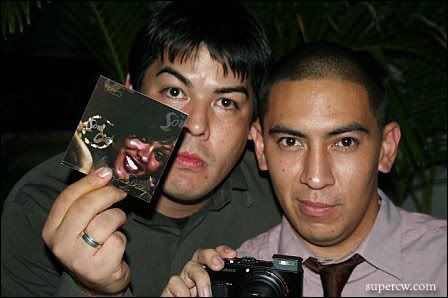 now zoomed out. HEY! you're doing that flier-flat-bread thing i read about somewhere.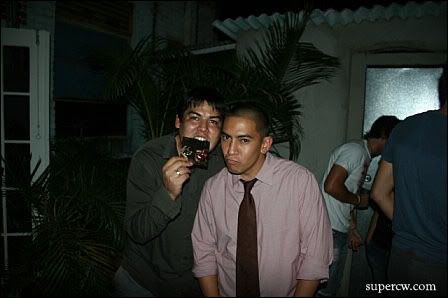 spent most of soul clap cruising. it was a long night. this was the only peace. the music was WICKED tho! woooooo.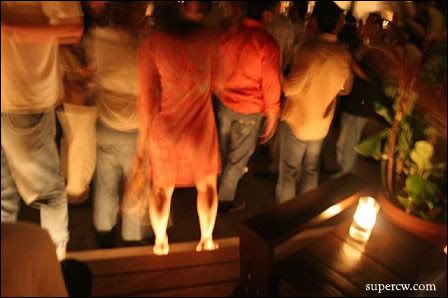 but it was just a bit more lovely out here.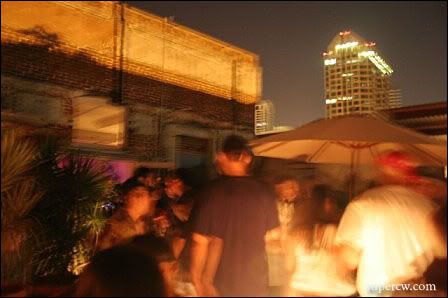 woah.ok. i think it's time for me to get to bed now. gugugugugu.
saturday morning BRIGHT and EARLY kine.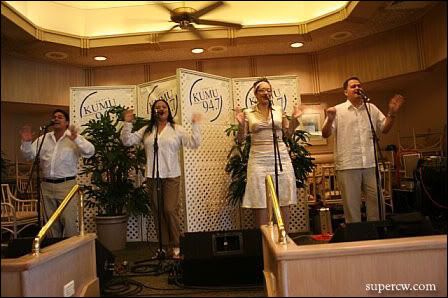 frank b shaner. how do you do it so early every morning. uuuuuhhhhhhhh.
nice breakfast nice kanikapila helped get the day started tho. thank you kumu.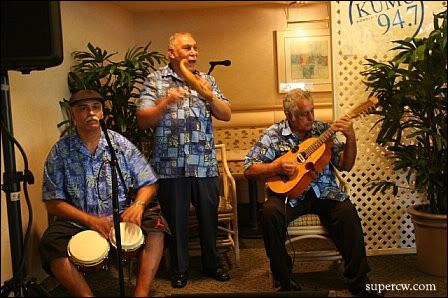 and thank YOU fresh belgian waffle station.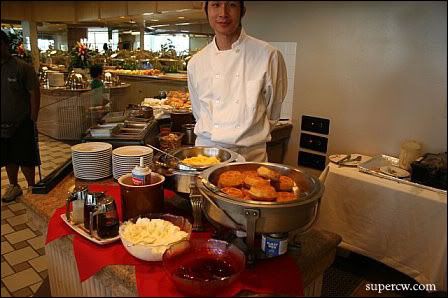 saturday afternoon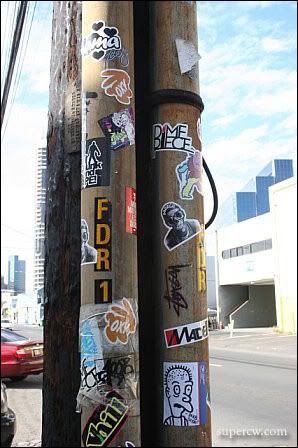 QUEENS!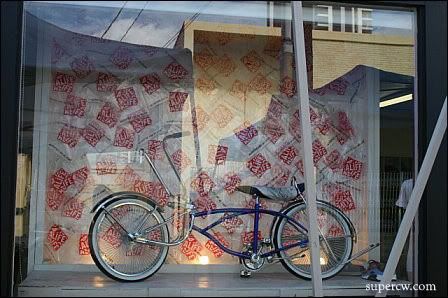 you can't tell by this pic but they are breakdancing in there. rad huh!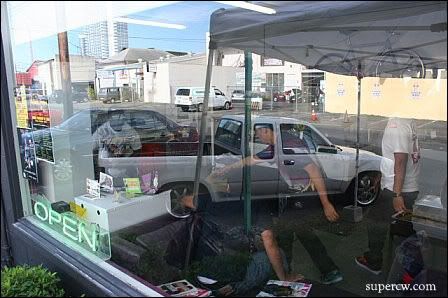 bbq sales are the best kinds of sales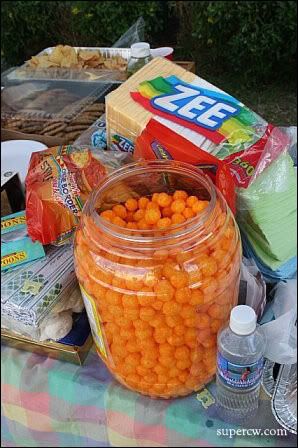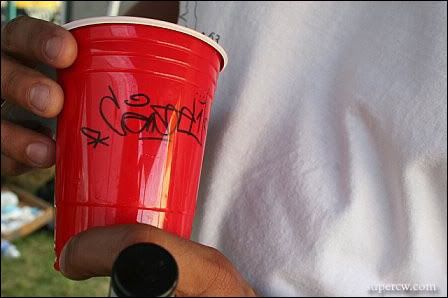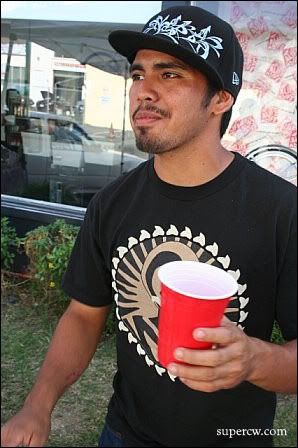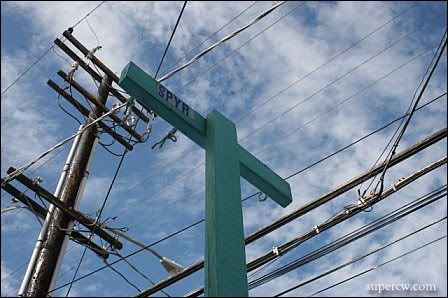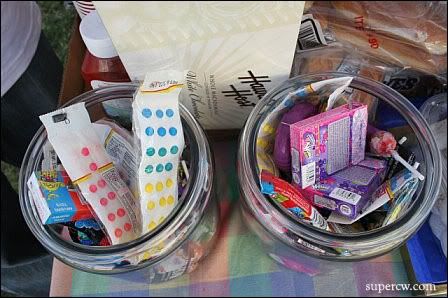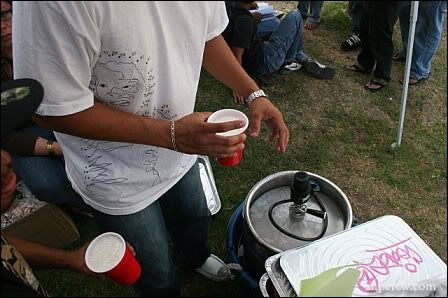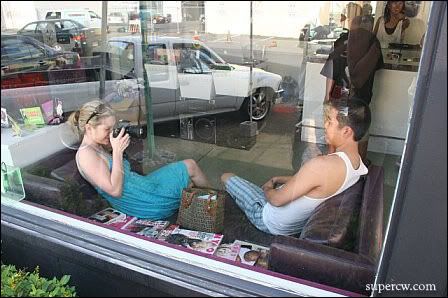 this is *censored*. you may have seen his work.
web contests are hot in 08. actually QTR4 of 07 turned me on to it. the 4th person to e-mail me with the subject line "WOOGIE-BOOGIE" gets two tickets to see island babez gone wild.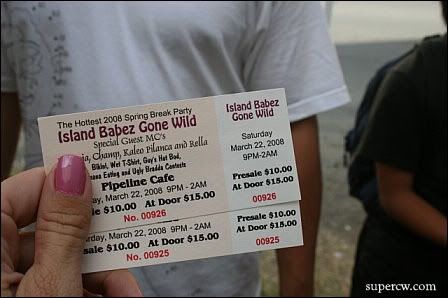 *censored*'s musings definitely draws the attention of the young jedis.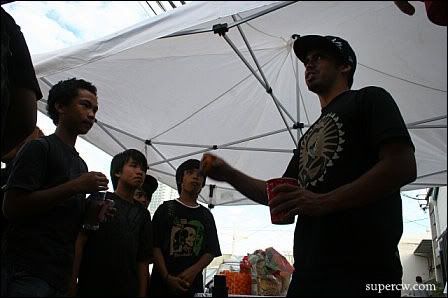 ps: LOVE tiffany tanaka. oh, ps: i DID go in the store, lol. i just spent more time with the canon out here. heh!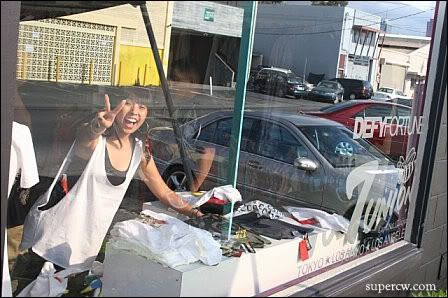 later that night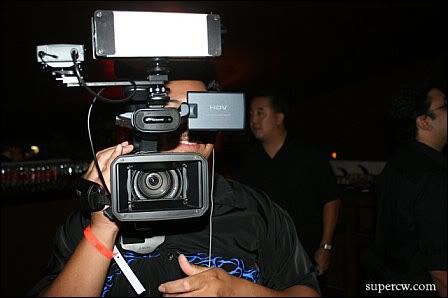 there was a bit of a commotion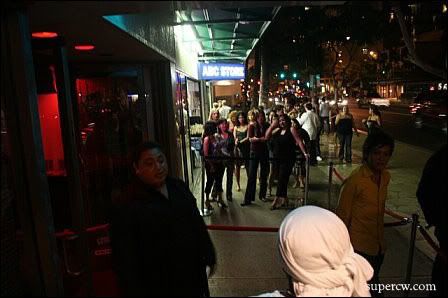 surrounding one carey hart!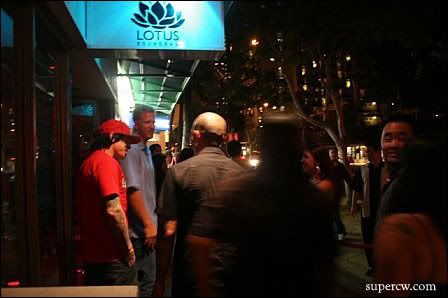 holy crap it really feels like it's been longer than a year since the grand opening.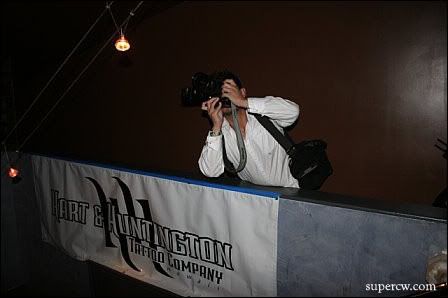 they had the new hula girl cocktails there tho. they're YUM!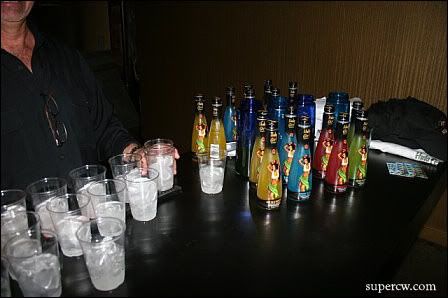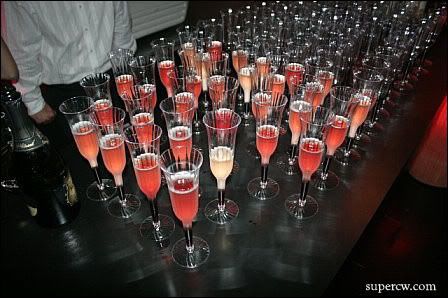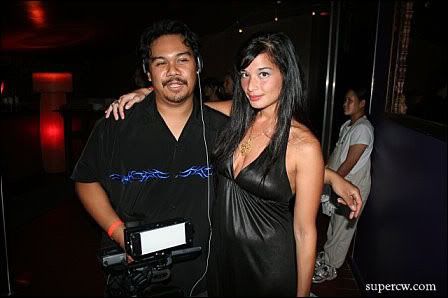 the grand opening of hart and hunnington in hawaii had such a delicious selection of treats that i actually named it in my BEST OF 2007 blog. this year they used panya, which was also quite yum. best of 08 so far…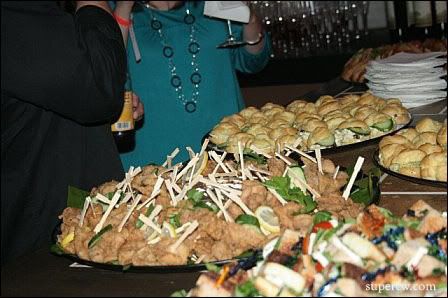 david patterson and carey hart. hi! they were almost shirt twins!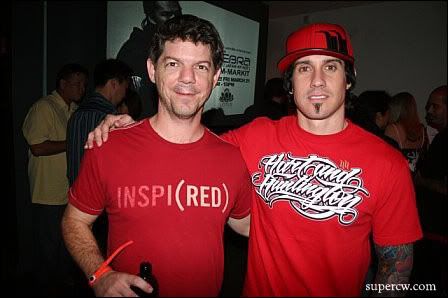 Jared Kawashima with some babes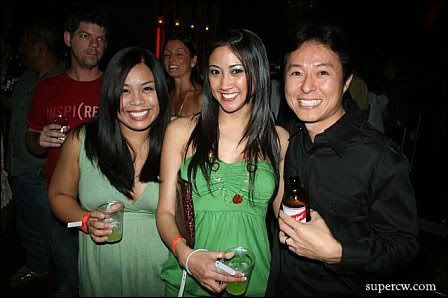 ian. FOUND! come back to chinatown man we miss your face.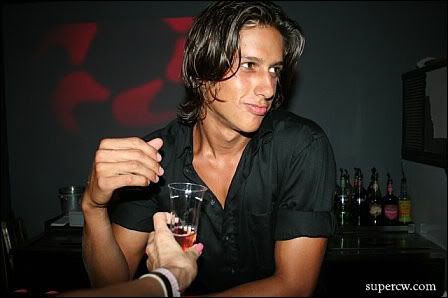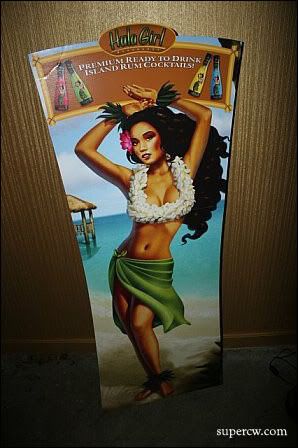 well congratulations guys. another year. went by slow! or fast. whichever. i mean, it seems like it was a DECADE ago but was only last year. so what does that mean? did it go by fast or slow? all i know is i had RED HAIR!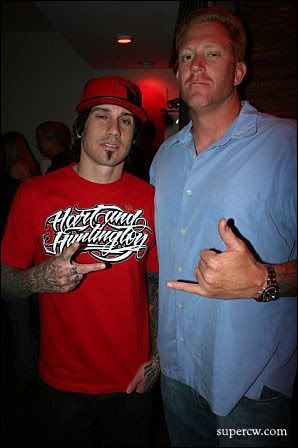 either way, i gotta get! time for skyline.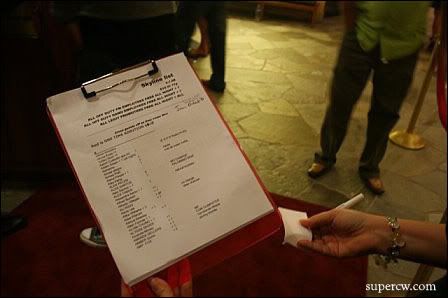 first face i see was a pretty nice one. BRIAN. FOUND!!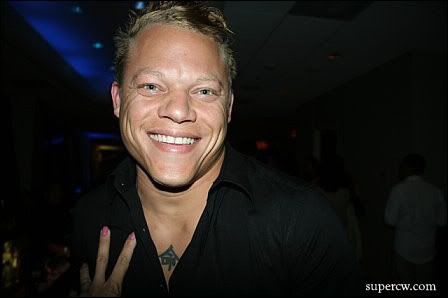 it's a mix tape tour skyline! when the hell does THAT ever happen? no serious. it really doesn't. see, in places like los angeles and las vegas, the DJs are super scene celebs. as they should be. they kinda make the night happen. don't believe me? read on…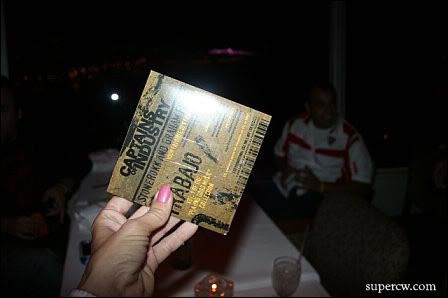 graham funke and stonerokk (pronounced stone rock). not quite feeling it yet.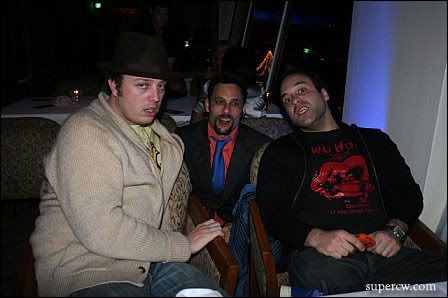 i was.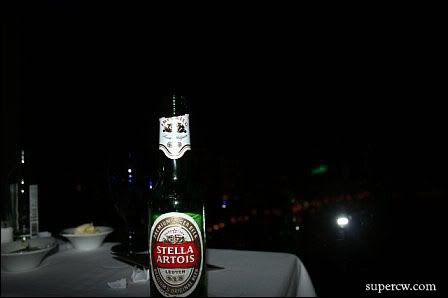 holly and chenay looking lovely as always.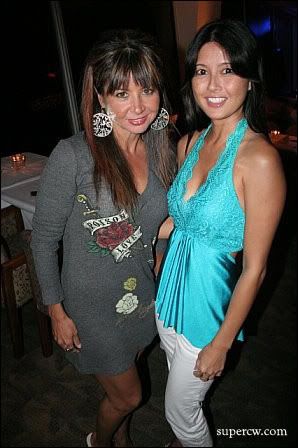 graham and stone-rock. almost feeling it.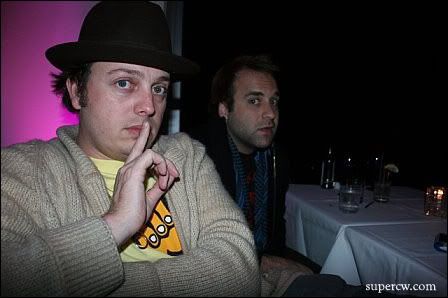 elaine was.
ladies. why, hello.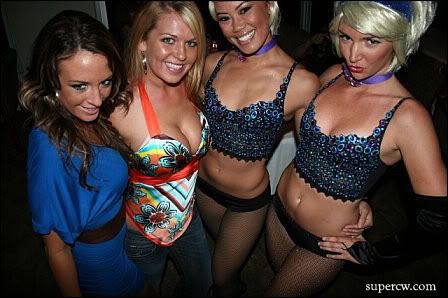 hello hello!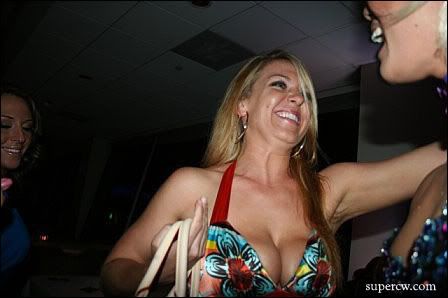 graham and stonerokk. they are just about there. oh, stonerokkcam: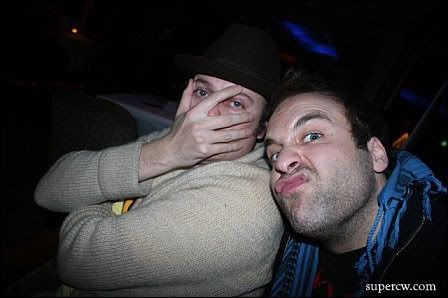 stonerokkcam: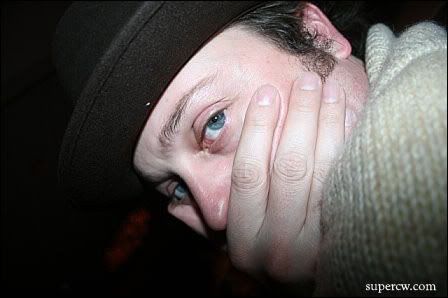 flashcam: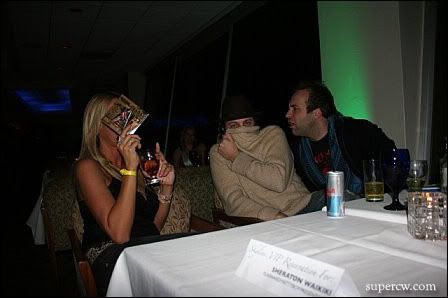 davey shindig made it out with tomo. DAVEY SHINDIG!!! at skyline! yup. if you weren't there you blew it.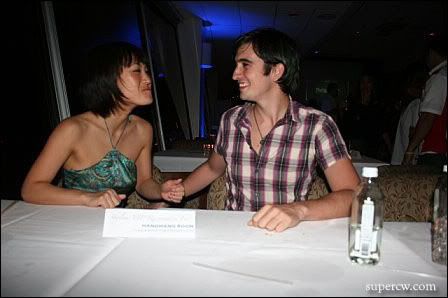 saw monica ivey. mmmmmmm monica!!!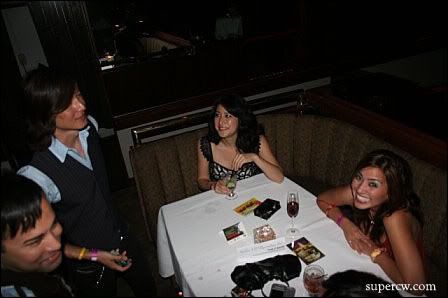 brandon ching. i really hope he doesn't use any of those shots i was in. i'm tired of looking tired on flashandmattyboypresent dot com.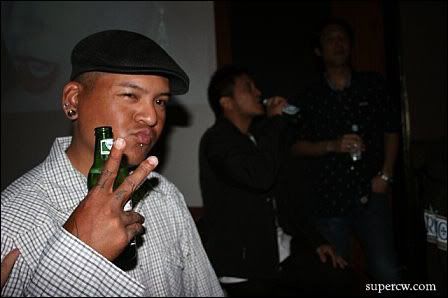 time to see what the big deal is all about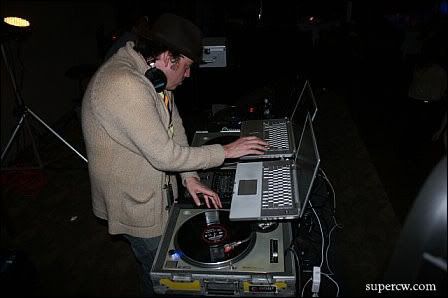 oh DUH! so that's what a kick ass mashing hyphy chart hit underground hip hop rock a tron set can do.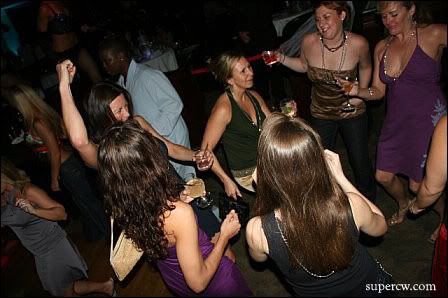 zane has some pretty epic footage.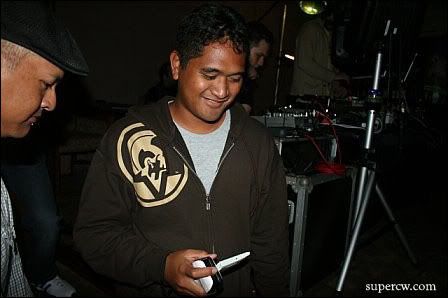 miss chanel from the zone and some babes.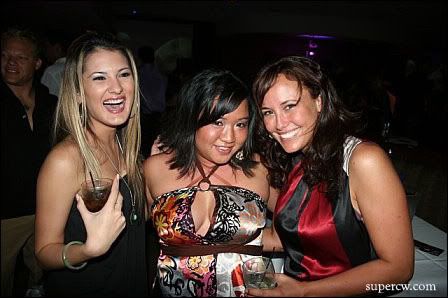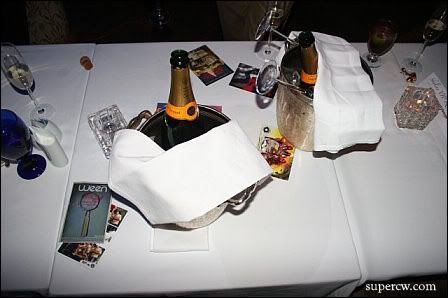 brian i can't believe i don't remember your last name right now. omg! BRIAN!! remember when you were a go go dancer at the wave!?!?!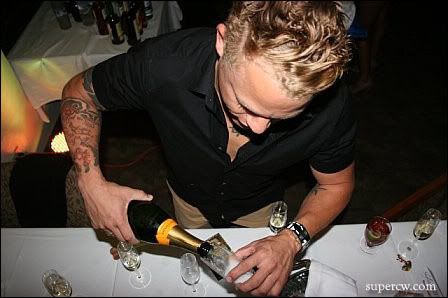 cause i mean. we should toast to that.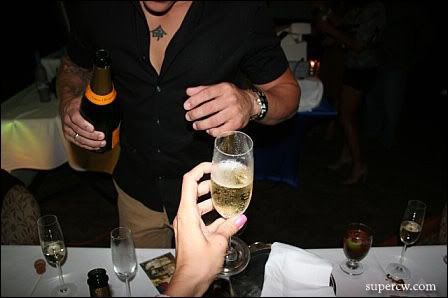 ya whatever just stand there calmly in your sweater and fedora while we all go nuts why don't you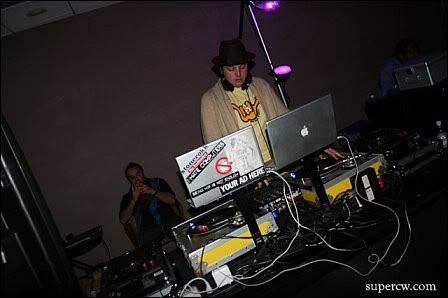 woooo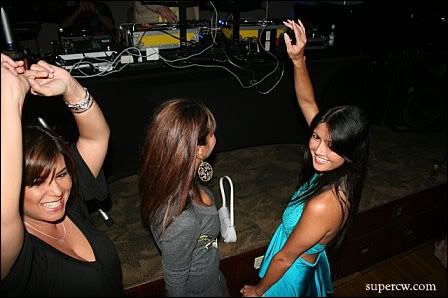 wooo, woooooo.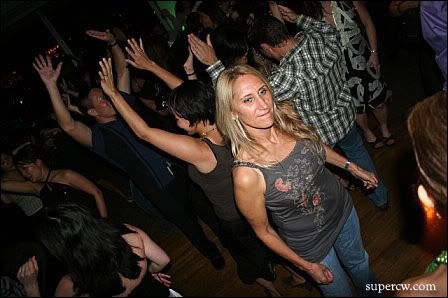 oh ya, i don't think i left the dancefloor the ENTIRE night. at all. like, ever. once i was there that's where i was.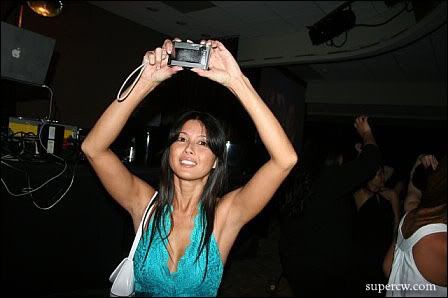 chanel too.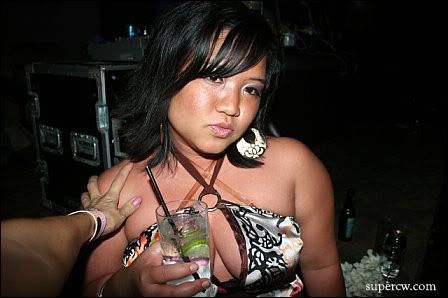 stonerokk (stone rock)'s turn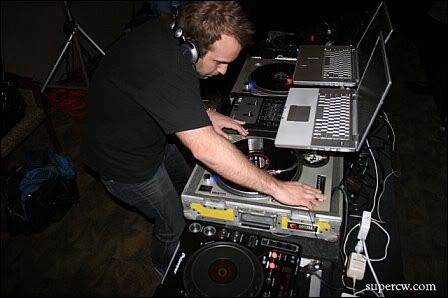 jeeeeez what is going ON! this was the best night ever ever everrrrr. i'll have to say it was even better than steve. you can listen to their mix tape somewhere i think. try here. OOOH! or just check out their myspace pages. graham's has a pretty good mix from a power 106 set.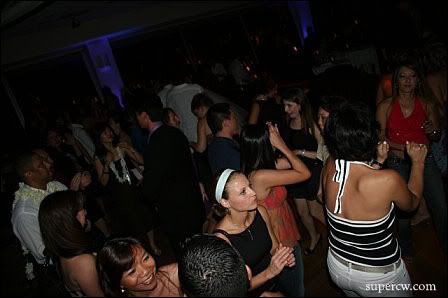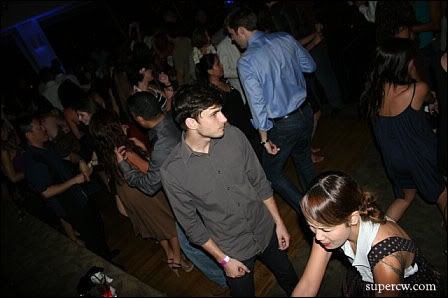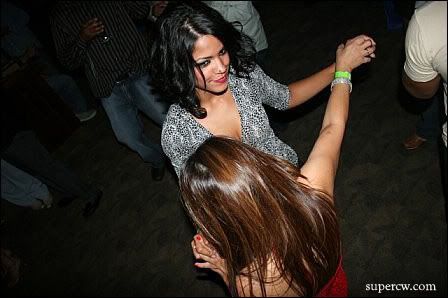 ara is so ridiculously hot. probably the hottest woman i get to say hi to i think.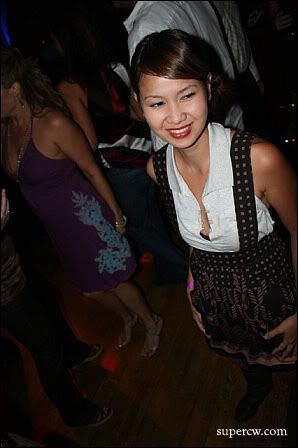 HAPPY 3 YEAR ANNIVERSARY for ONE of the seventeen things that you excel at miss sarah honda!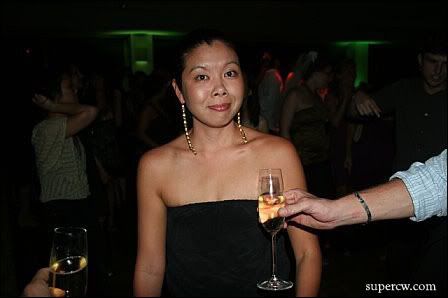 PS: yes ara and andrew!!!! at SKYLINE! it happens sometimes you guys! but only when we're lucky.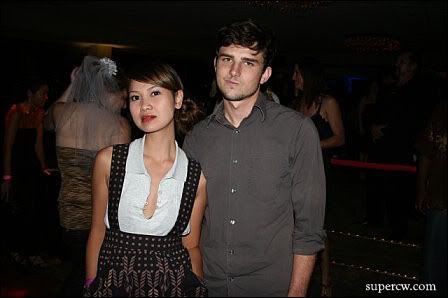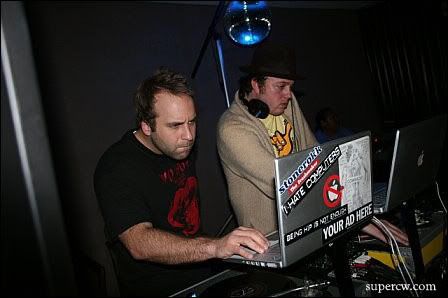 saw jonahface!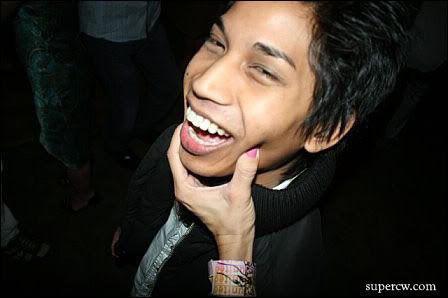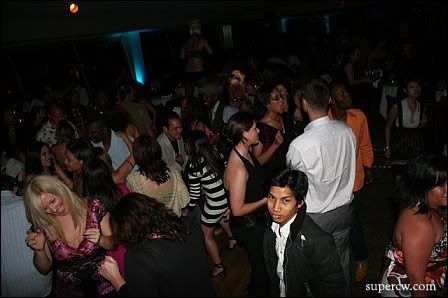 saw jose dynamite!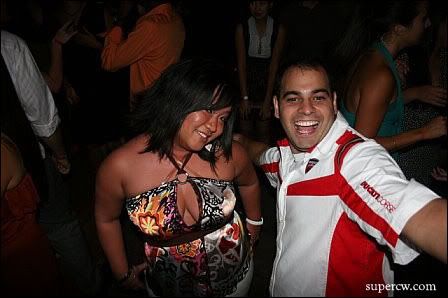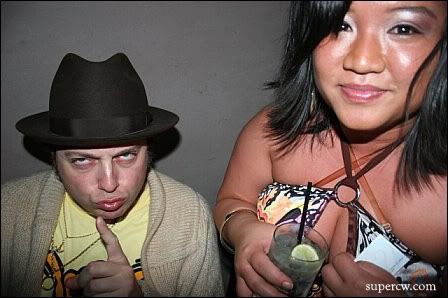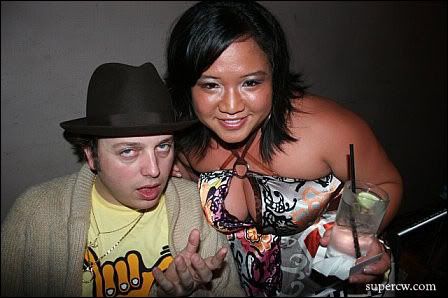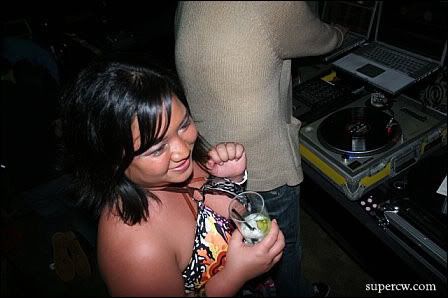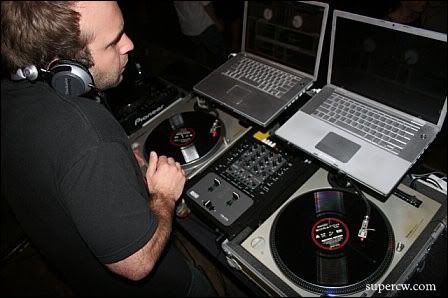 davey requested data rock. it got stone a little hyped.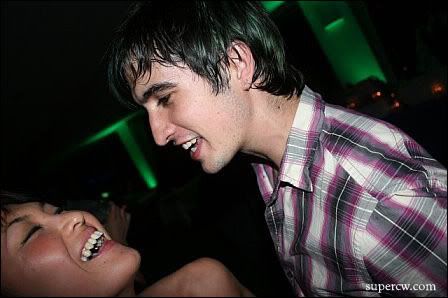 gimme gimme gimme!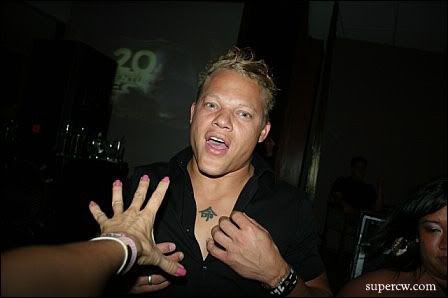 sure thing. stand there and calmy sway like it ain't no thing while i dance my ass off all night. ok. yup. ps: we love you guys.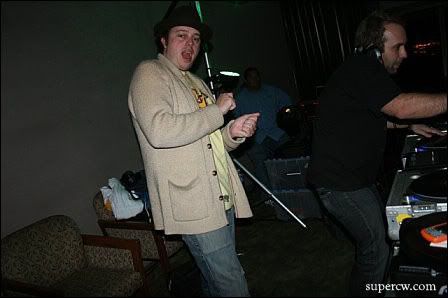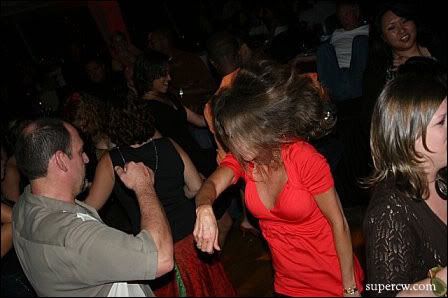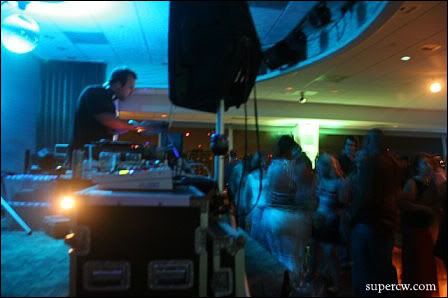 it's been a long time since i was the last one out at a skyline.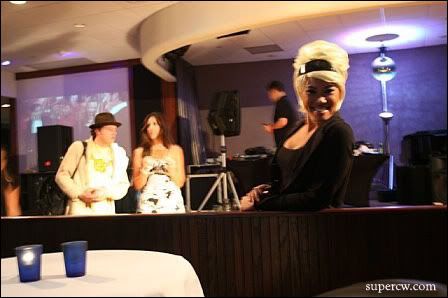 there's more! but eh. i gotta get this up! TIME TO GO VOICE THE SPOT! thanks for looking i love you forever infinity.