So i wasn't invited didn't get a chance to see the special intimate performance the Silversun Pickups did last week while they were in town. Our new promotions assistant secret concert whore Zane did though, so I gave him canon to go crazy. Check it out!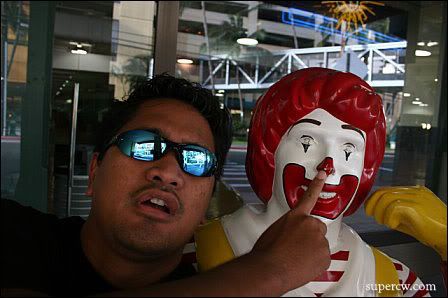 so this is the downstairs are of the super duper secret location where the private show was held. you totally can't buy tickets for these shows at all. you can only win them. or buy advertising. i'm thinking about having a hnd commercial on star just so i can go to more of these.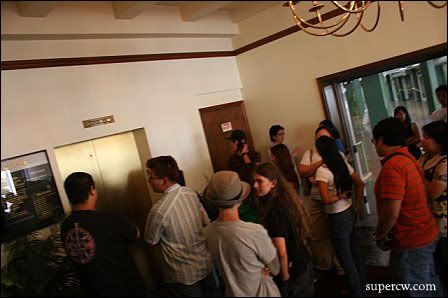 that's morturary chris. HEY! i wonder if he recognized my camera.
that's haz-matt! it's actually matt wells tho. he used to be on kpoi back in the day. now i hear him all over the AM and on Star. Matt!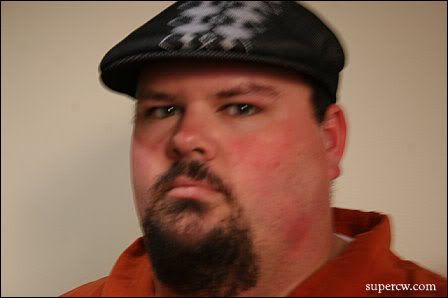 that's kevin cotton– i'm positive he recognizes my camera. aw.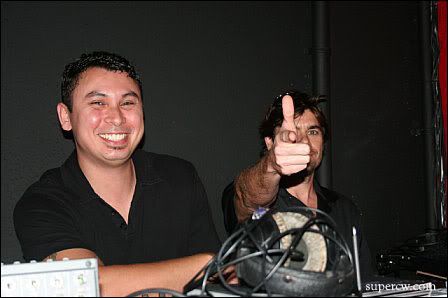 oooo it looks like they got better food this time. the one i was at was more about the drinking. and pretzels.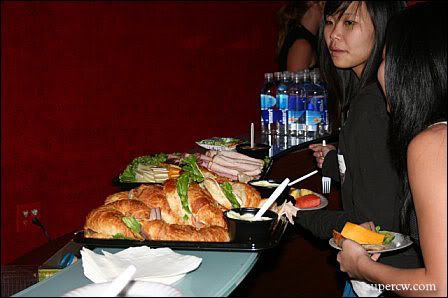 contemplating….. why zane has swarovski crystals on his camera maybe?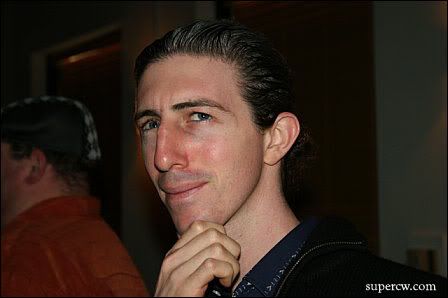 rob from glaceau and philip from bamp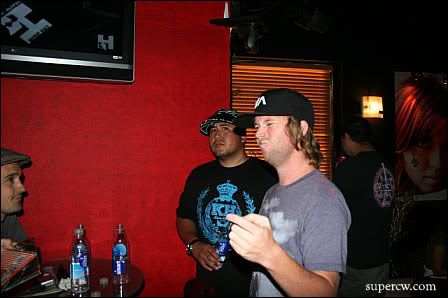 matty boy from flash and matty boy and matty boy from bamp and aubry from fox and aubry from bamp. i think they were both representing bamp today tho…..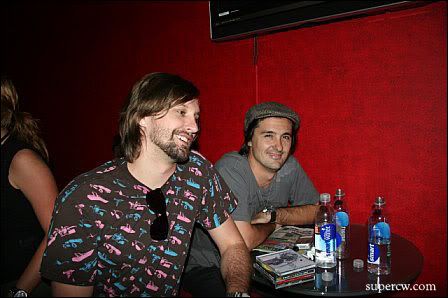 inside the super duper secret acoustic music hall
carnavas is a pretty cool name for the album. ps: i'm really l in love with the silversun pickups since last year when they popped in to my launch cast. huge fan even. this is actually their first full length album.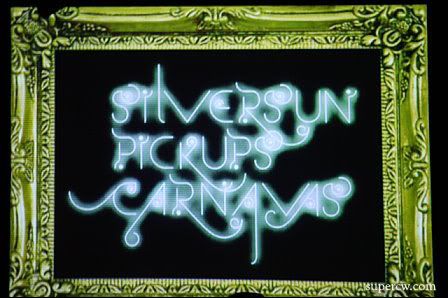 rob WHERE did you get that hat. i need!
so brian said they named their album carnavas after his greek heritage. but then i also heard it's named after his parents in kailua. who knows, lol.
you can also hear their music in Tony Hawk's proving ground. if you're in to xbox or whatevs…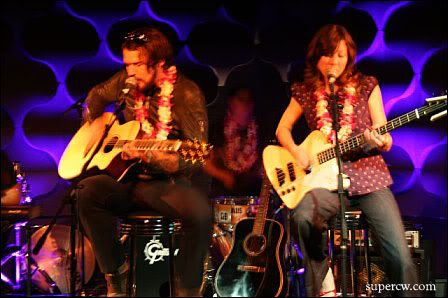 lazy eye was the first song i heard on my launchcast. and i totally thought it was a new smashing pumpkins track. i was so very wrong. anyone in to music that is reading this right now is probably cringing. they probably hate being compared to them all the time since they list influencer's like elliot smith and modest mouse.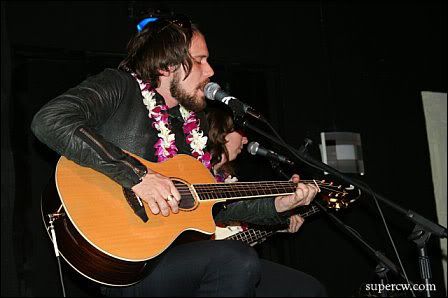 whatevs. i mean, i love them. the sound is even better live. oh ya, ps: i made it to the concert friday.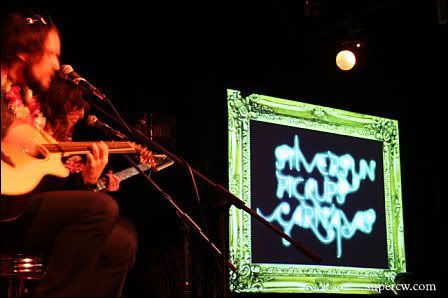 speaking of friday's concert, melissa has amazing photos up from their performance at the shell.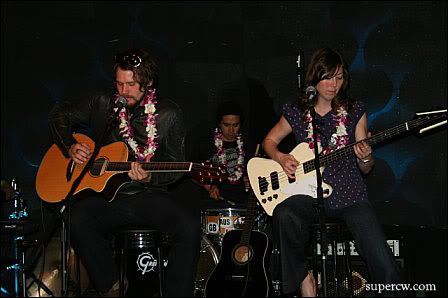 so i realize photos of this performance might not be the most logical thing to be posting here…. but guess what you can also check out teh performance online. they haven't posted it yet but when they do it will be here.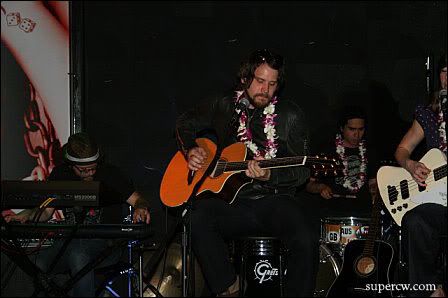 oh what! drinking a stella huh!!!! just like the gym class heroes! woooooooo.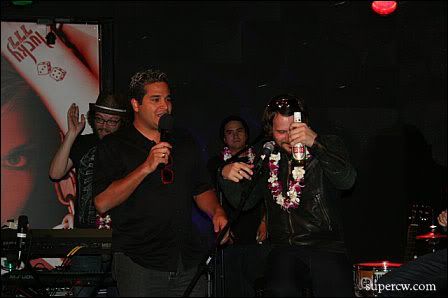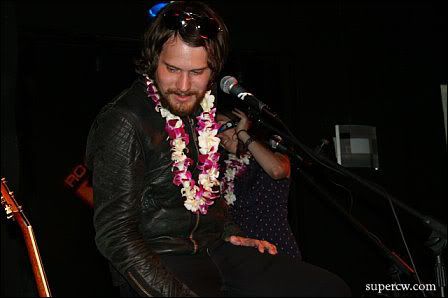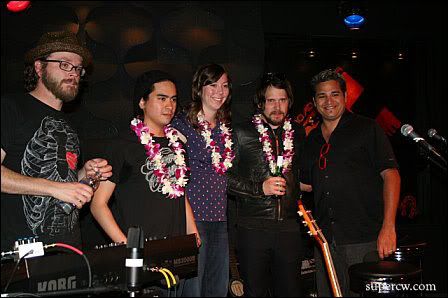 zane and nikki.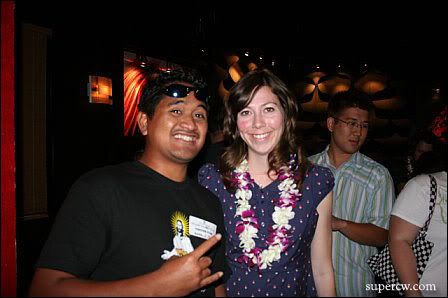 aw! hi!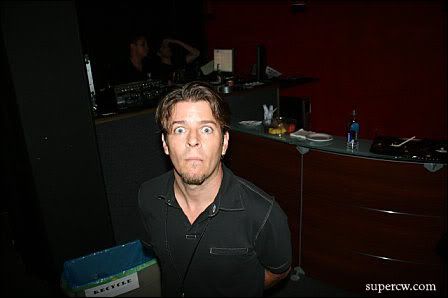 hi hi! where are your shots girl!! send a link we wanna seeeeeeee.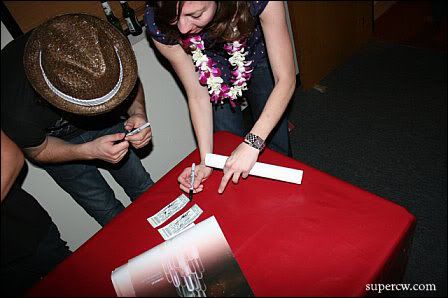 so anyway. thank you zane for sniping for me. i hear matt costa is playing april 15th at the hall. that's one i'm gonna do whatever it takes to lurk that one too. matt costa is amazing.