greetings from kick-the-powercord girl! woooo! another healthy set of writing exercises please, universe. thanks!
ok, starting again. with yummy grass. i ate my first grass juice thing ever over the weekend! it was surprisingly yucky-good. with an after taste that feels like you just mowed the lawn with your mouth. sprinkled with honey. hard to explain. but if you're ever in kaimuki it's just around the corner from the queen theater. num num num.


speaking of eating. had a chicago dog at hank's haute dogs for lunch last week. i saw melissa's blog on the wall too! that place is damn good. the dogs are so crispy. and the fries. twice cooked. oh dear. go there. num num num.


wednesday was back at my new favorite place til further notice. i will most likely be at the sheraton at a minimum of once a week until further notice.


this time it was for the great collaboration of the social wahines and pacific edge magazine. both of which i belong to. wow!

danielle is in town for a minute. did you go to her block party?!


social wahines. we're everywhere!


i'm not too jazzed about this shot being blurry. especially because steve kanemoto a.k.a. ESKAE was there with gina looking like he was going to church. totally hiding his king of the nightlife status.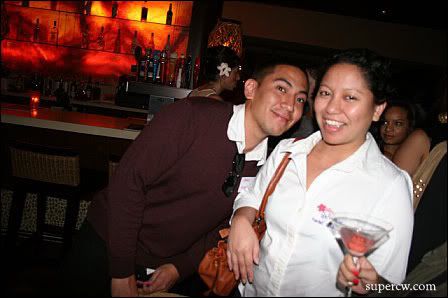 have you seen the new mag? are you subscribed yet?? save me a copy! i forgot to grab one. that article about the boat? i wrote that! it's under my pen name of christa curtiswittmire. heh. and don't forget the diaries. it's in the back. the back!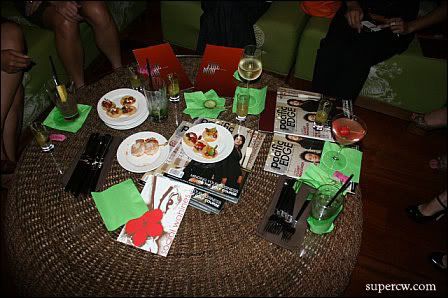 mikey saw it.


speaking of social wahines, this was a co-ed event! hence the loveliest of star's marketing experts being there. notice the look on derin's face aw! he obviously misses me too. num num num num.


outside at rum fire is the peachiest place on the planet until further notice


this is where we pretty much spent the rest of the time


i mean, if they are bringing rum balls on a stick right TO you… do you see any reason to move? num num num.

that's kat's friend terry from high school.


that's kellie's friend who just opened a gallery in … philly? GAH! i forgot which city. AHHHH!!

we snuck upstairs to check out the listening party and see jen cua aka paisley from tempo valley in her new wednesday night gig but she was out of town. thank god for their pina coladas…

…and the YUMMIEST pupu on earth. the kalua pig naan bread pizza like thing with melted brie and cranberries. you have not lived until you eat this. is it wednesday yet?!?! num.


speaking of pigging the eff out. dave hisaka gave me a chocolate cupcake from hokulani last week. fattening up for summer i am. num num num.


oh, and since i'm at work, i can also reveal to you how hyped charlie is on his new flash. can't wait to see what he gets at red lion and o lounge now…


meanwhile on thursday i was dying in the parking lot at koko head …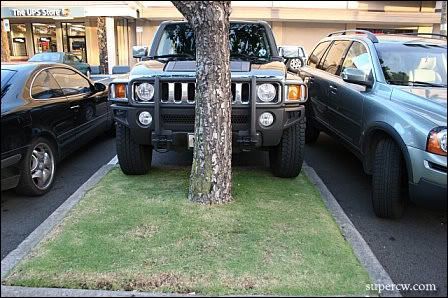 …at julie's parking job. apparently these things don't really fit in the stalls, haw haw.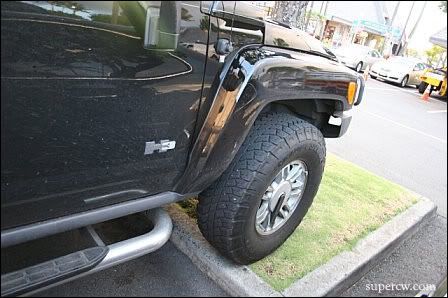 but it's all g. there's a new gallery that just opened up there! han gallery, man.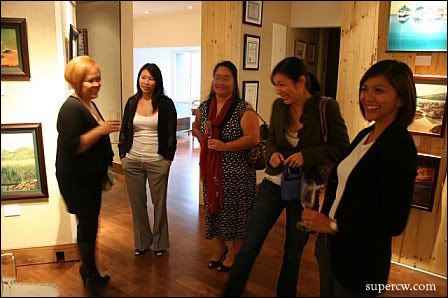 hi!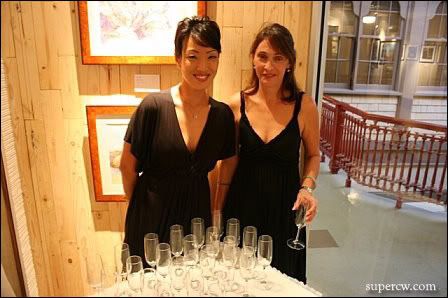 it's situated upstairs. with a lovely view, even when the weather is bad. i actually like harbor views when it's raining. reminds me of the puget sound.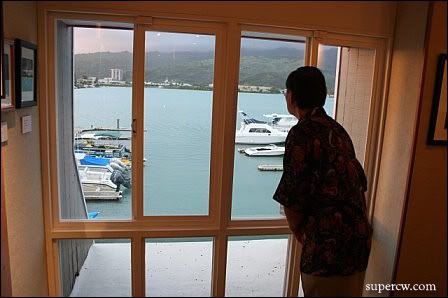 han's gallery is pretty nice. there's some neat photos from vernon miyamoto that i pretty much want to own all of. before i started to count out all my cash julie got me out of there and over to planet hollywood. saved!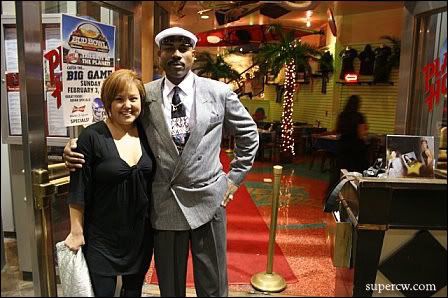 this got me an appetizer and two drinks. hooray planet hollywood!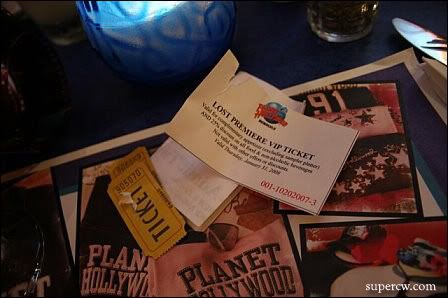 gotta hand it to the space. they are still there and it's pretty epic inside. they are going to have this lost party every thursday now too. it was pretty easy to see once we moved over to the bar area. it was like watching the show under a wave.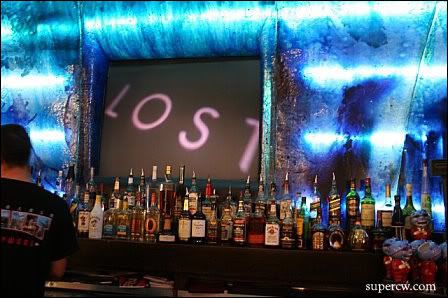 on tap? ah! nice.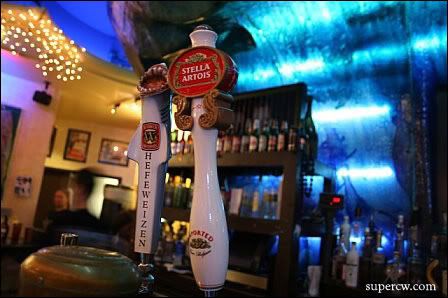 get over to planet hollywood… if not for the starhands then for the animal print booths. everyone feels like a superstar in an animal print booth, right?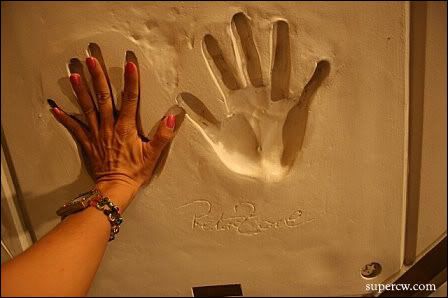 meanwhile back at work… WHAT is going on…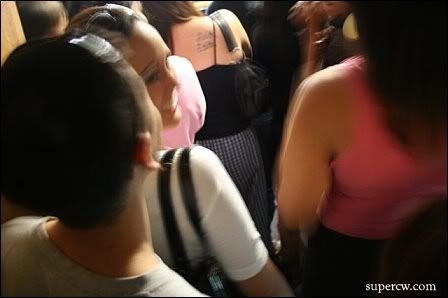 oh. apparently sam the man mentioned on the bomb that he had an extra chris brown ticket. twenty minutes later you couldn't even walk down the hallway. guess that show was a hot ticket!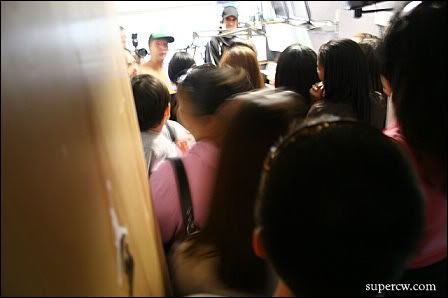 then at lunch. eskae got carded …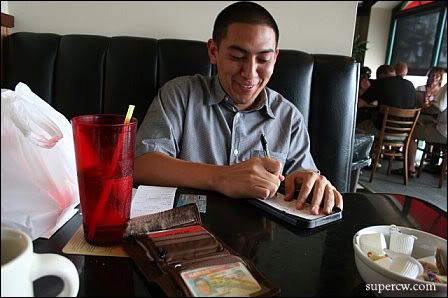 …and they didn't believe it was him. HAW!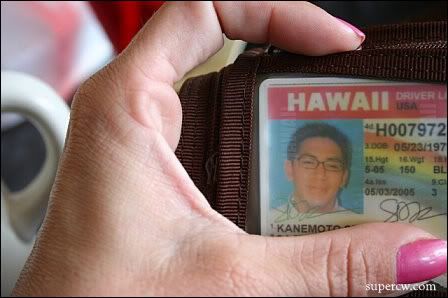 oh, last thing at work– this is ryan seacrest! i mean chris hughes! he's our new night guy on the zone. coming from los angeles. we're teaching him how to pronounce street names. let's welcome him tho eh? he also is very good at fixing computers so…. lovelovelvoevleovlvoe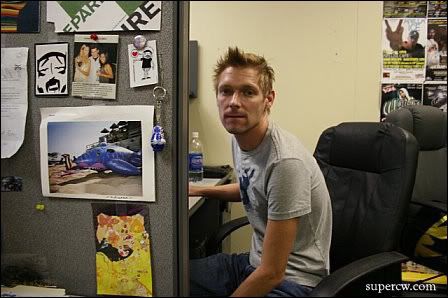 i was the first one in chinatown on friday.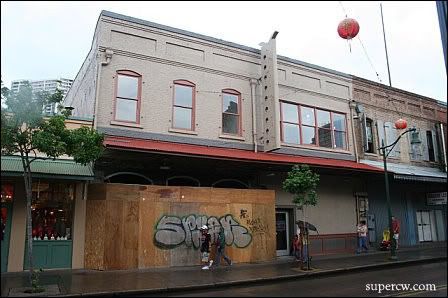 chinese new year vs. first friday art walk. i knew better than to be late.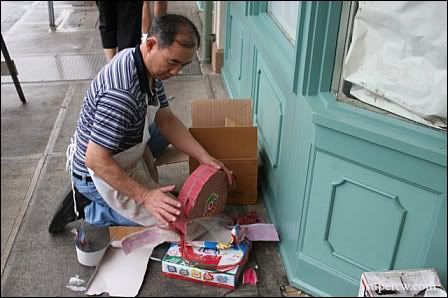 got the last parking spot in the smith street municipal lot. but also got to enjoy everything in the natural day light. ahh.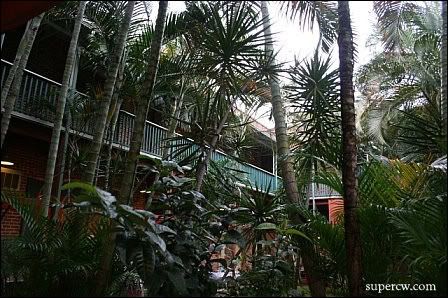 ground up movement had the courtyard.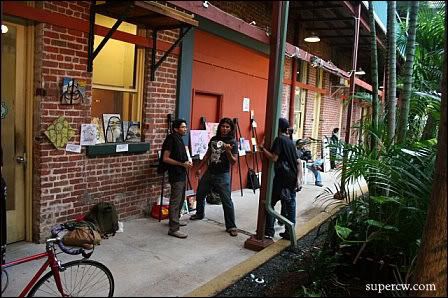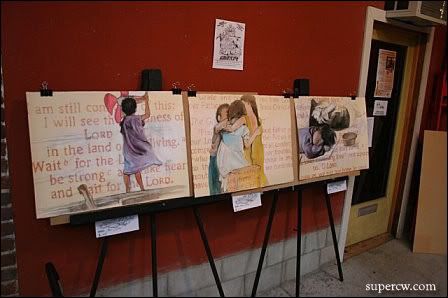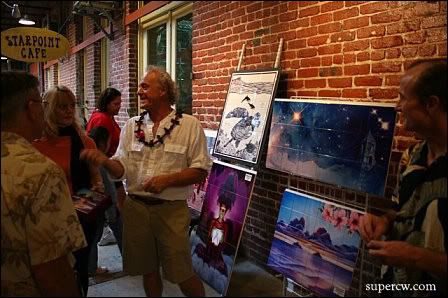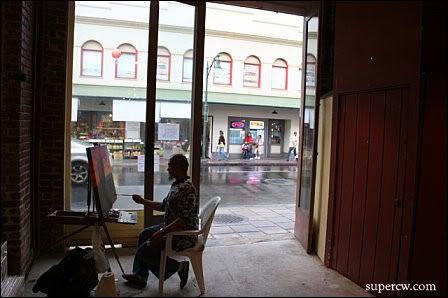 stopped by gelareh's office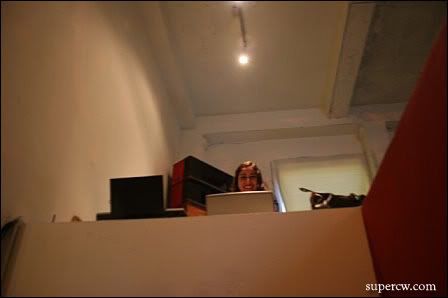 thirtyninehotel's been getting the eff curated out of it by trisha goldberg. some good stuff going down for sure. case in point? the return of Los Jaichackers.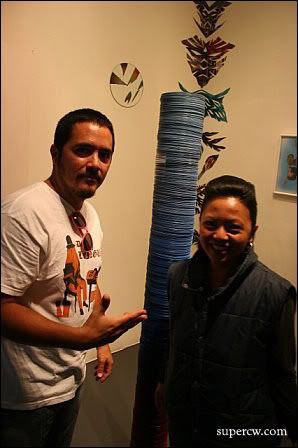 this one was a smootch to the tune of audio culture by Eamon who is also a pretty popular DJ. double grooves and dirty menudo. get over there and see it. the vinyl cut outs are dopedopedope. you have til march 22nd.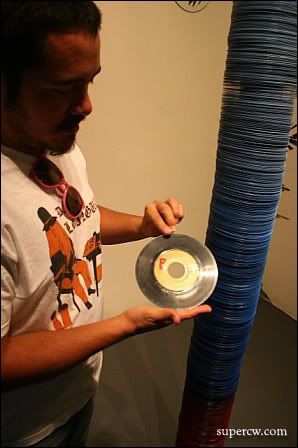 see? dopedopedopedope.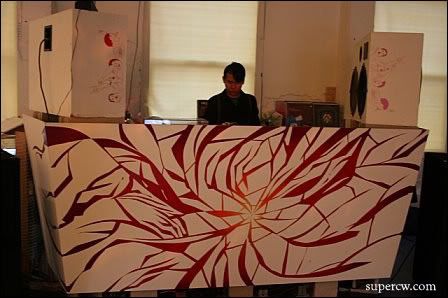 ps: i will always be the first one at thirtyninehotel for first friday forever infinity.
it's easier to chill out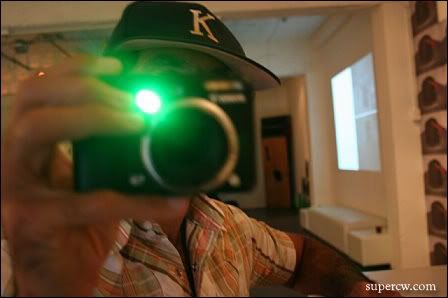 and see the lovely faces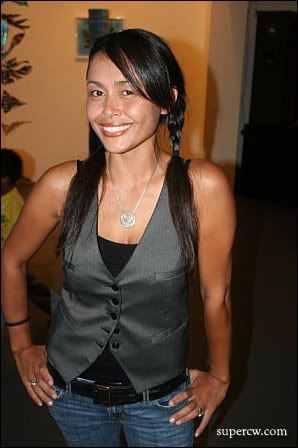 of my thirtyninehotel family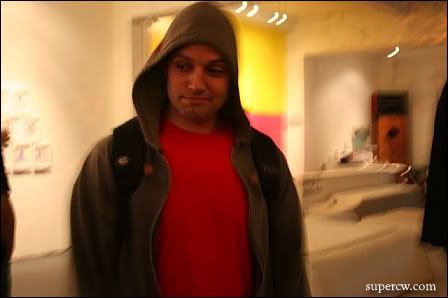 and it IS a family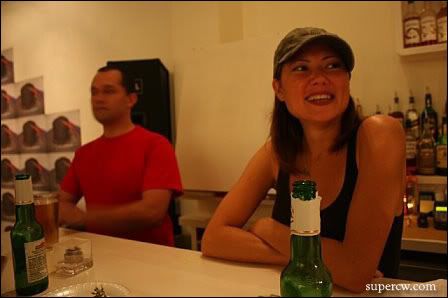 emaron and julio. aka lois jaichackers. congratulations you guys. i'm glad i was there early. you couldn't even move around later that evening. first friday vs. chinese new year.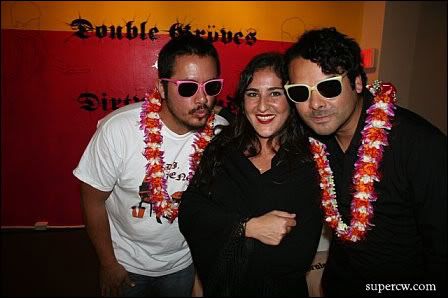 moved on about town freely. it was nice. and HEY! THIS IS WHERE THE LOFT IS! this building right here! on maunakea and hotel. the wo fat. kung hee fat choy.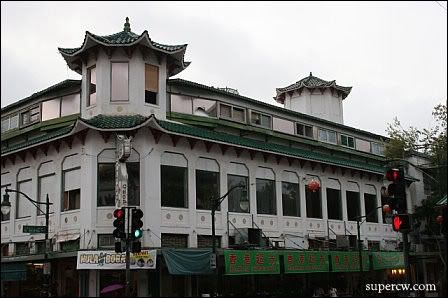 they had some neat displays upstairs at the loft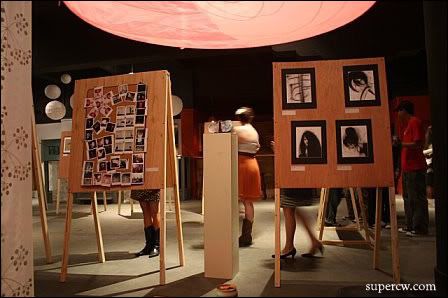 christain! i came because your lady tiare told me to, but i missed seeing her. tell her hi?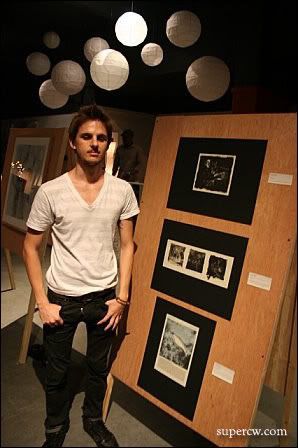 titan has some impeccable taste. have you SEEN the loft lately? it's all fung sui'd out with perfect lighting and accents everywhere. i want to live there. i want it to be MY loft.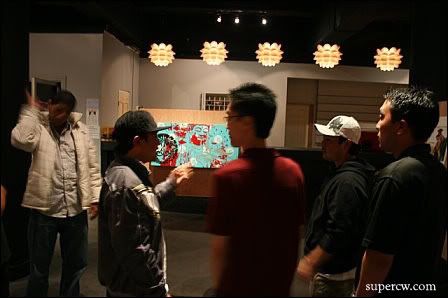 i've been calling jeff sanner jeff sanders since i've known him. oops. but ya, he had some stuff there too. christa the design groupie.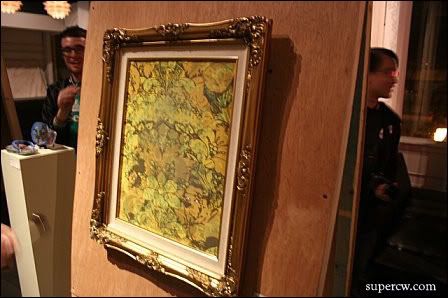 ate some gao with ara and britney. num num. i'm kicking myself that i took a picture of this instead of THEM. i mean. they're like 32857285729589204582476205 times hotter than a photo of….. this.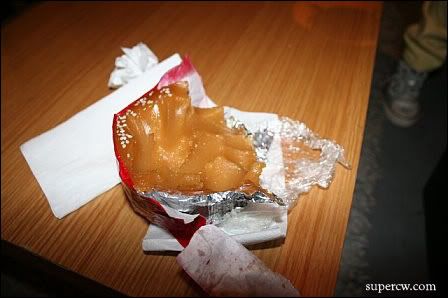 meanwhile outside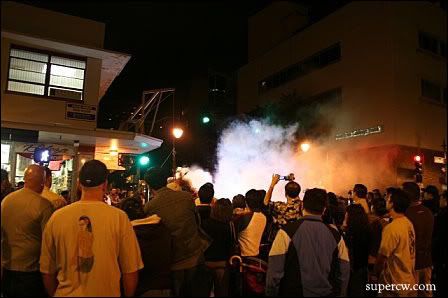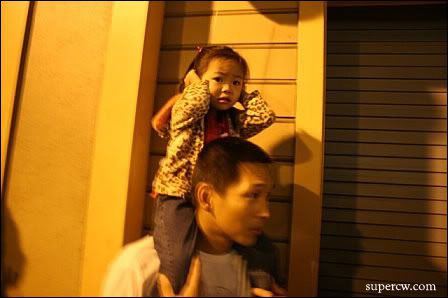 were you there? hi! i wandered around all of chinatown and didn't see any of you. it was a really REALLY nice celebration tho.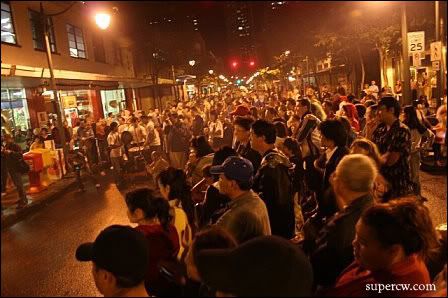 oh wait. i saw some of you! chanel even. thanks for the dollar to give the lion.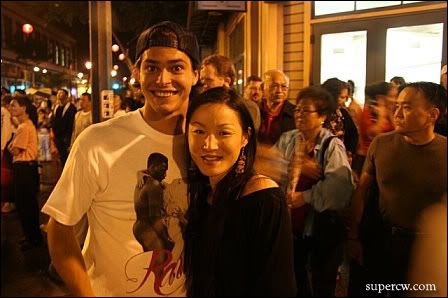 i got the bat call immediately after. lucky!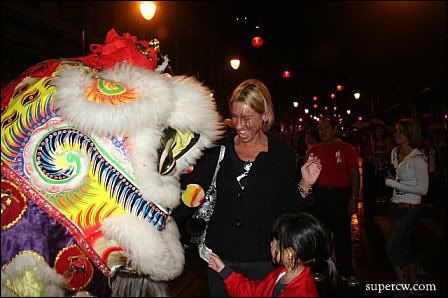 kung hee fat choy! we know how you do. i love hawaii forever infinity.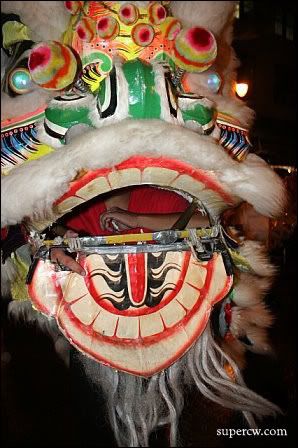 chinatown merchants have the outside option….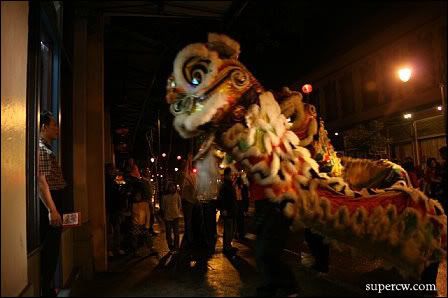 …or the inside option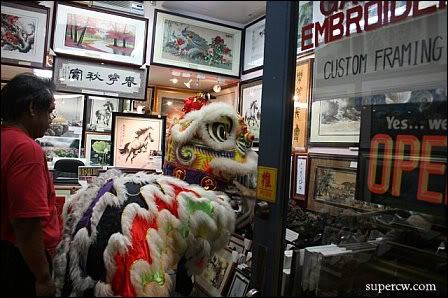 wandered back into thirtyninehotel as the lucky christa. bumped into princess aimee before she went back to san francisco and morgan wooshing in after a few hours of traffic. it's always nice to be around someone during their first martini sip.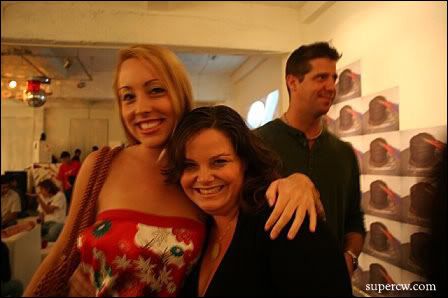 saw some other friends back at the loft. lucky.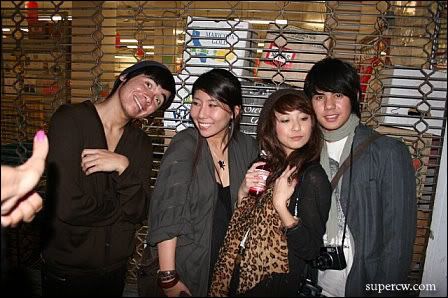 wound up staying at the loft after our crew was assembled. watched jarold and kc hug with matching plaid shirts on. i am the luckiest woman alive– that was the cutest shit ever.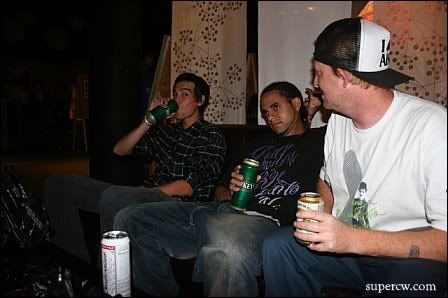 AND! bumped into aaron martin while i was wearing my weekend uniform of the shirt he designed with split obsession. LUCKYYYYYYY.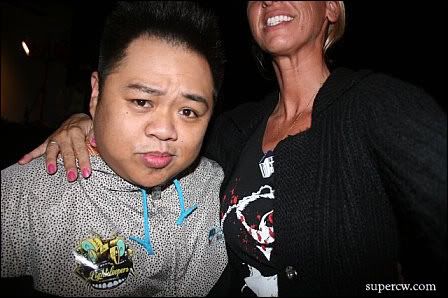 saturday morning first thing. tell me this isn't the coolest gift lora could ever get.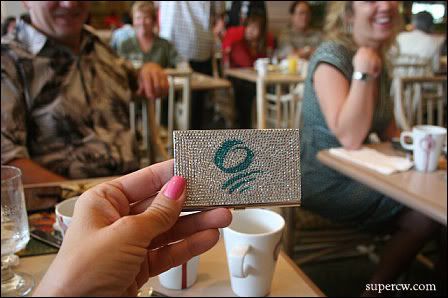 breakfast buffet-a-riffic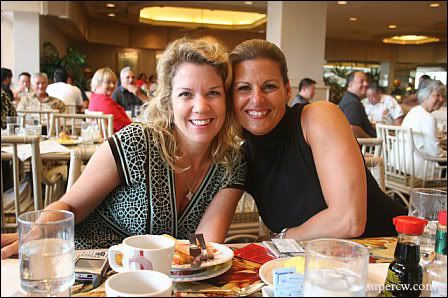 we had yvonne elliman. which was pretty much jaw dropping. her new stuff is just as good if not better than her old stuff. anything that makes andrew lloyd webber take notice is stuff that i can sit through til the end of time forever infinity.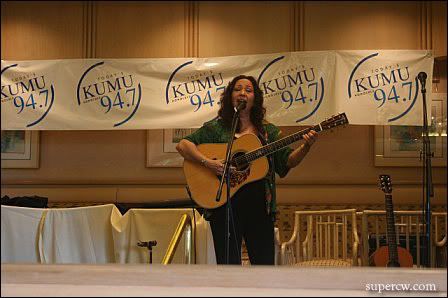 watched art eat a brunch burrito at coffee talk after. i was so full. it looked so good tho. damn.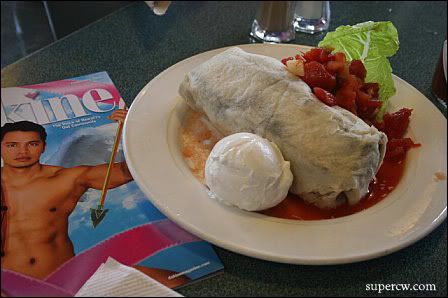 spent saturday night where i said i would.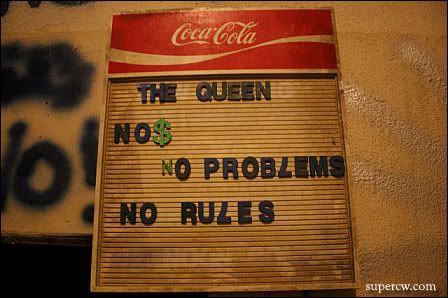 unfortunately for now it's under wraps. give me a sec tho. i'll tell you more soon.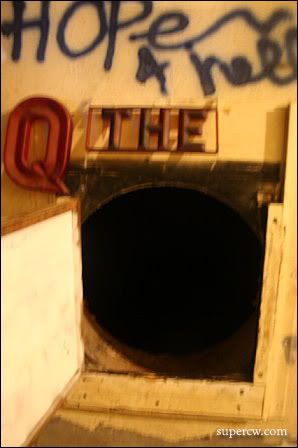 i'm not scared.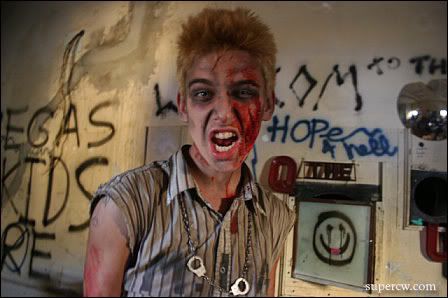 sorry there's not more. i had a hard time writing and rewriting and rewriting this. i have to give up. there's stuff going on out there i must partake in. nownownow.