hello hello. i did the week, here's the weekend. then i'm almost caught up. still have the oscars here on my camera tho. DOH!
so getting started. last friday i was marveling over the new royal hawaiian shopping center. it's so so so nice now!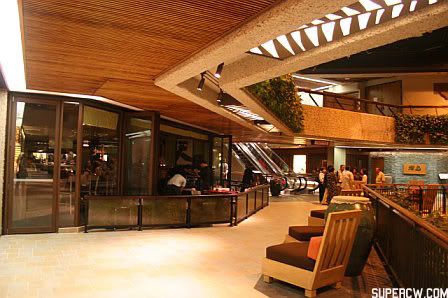 first faces i see before supper club were the best faces to see. elaine and veronica. hi!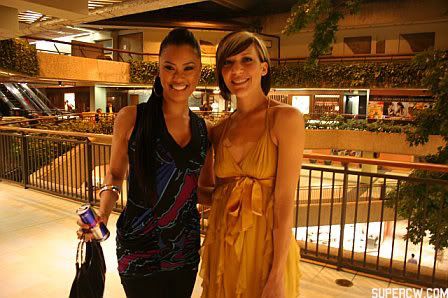 this shot does star miranda's shoes like zero justice. in person they were bling bling blinging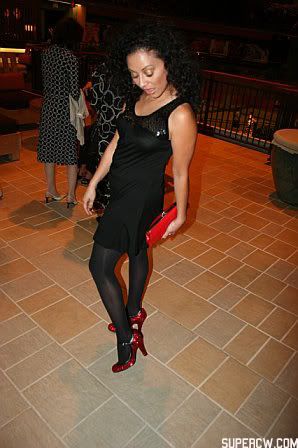 doraku was the place to be friday night, that's for sure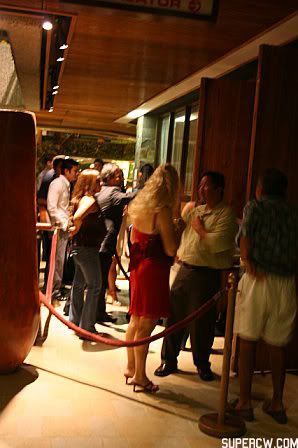 supper club. it's SO sexy inside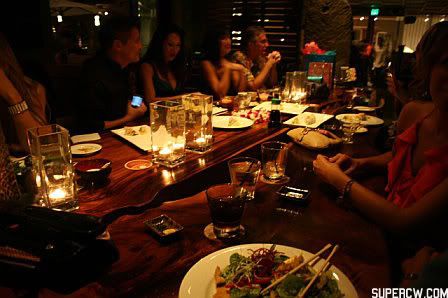 with sexy ladies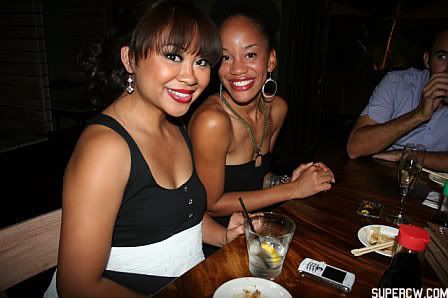 mikey was filming next season's hawaii in style tv. we're gonna make my nightlife diaries actual moving pictures and segments. watch out world!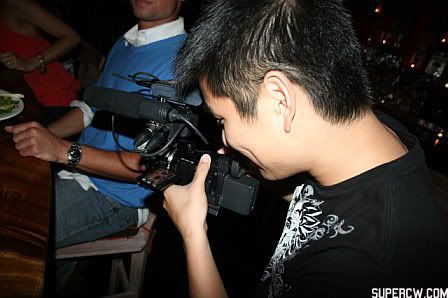 DERIN! aw boo you looking good as always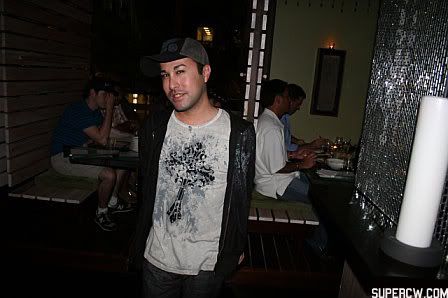 jonah i love your face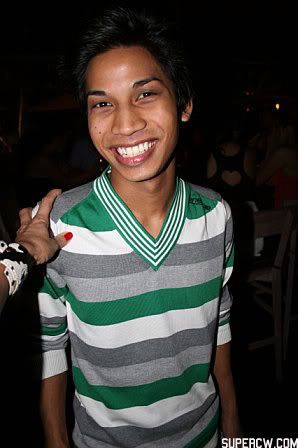 awwwww awwwwwww this faaaaaaaaaaaaaaace.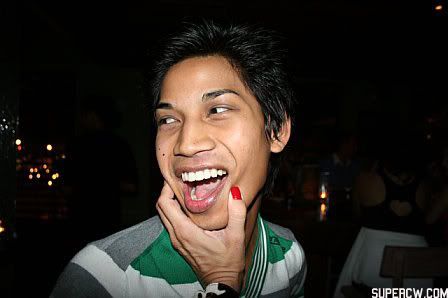 happy birthday! grrowr-wrrowr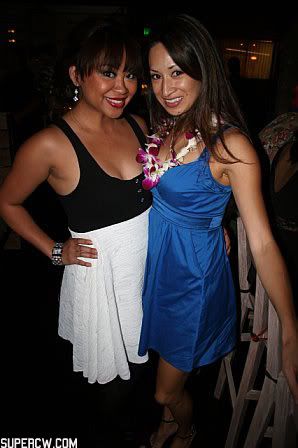 the tea houses for supper club can be all reserved like that. if you really want to style your night out. i recommend that.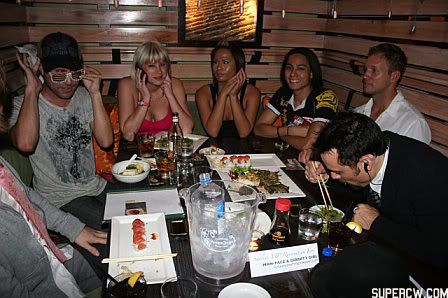 speaking of styling out. you already saw my sidebar art project wiht art's glasses. i accidentally left a few out. BOOO! well i'll add them in here.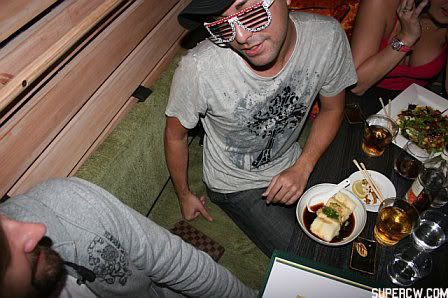 i said free sushi right? well, there's also free chicken.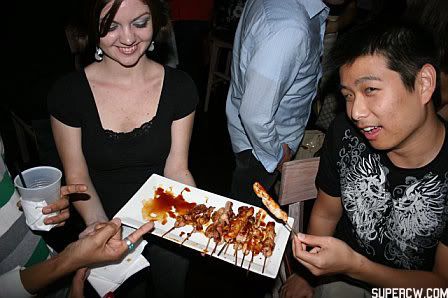 look at those faces. awwwwwwwwww.
dalton WHAT! who is your friend man. wooo.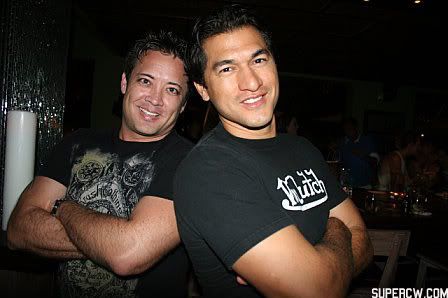 ladies! muah muah.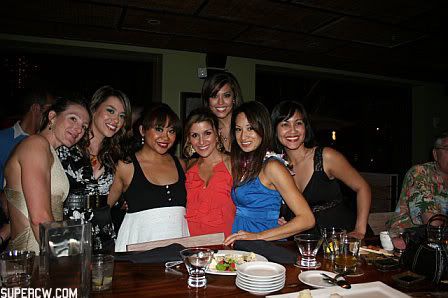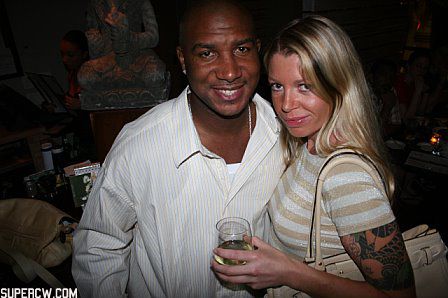 sexy pre oscars gown sexy back sexy blonde….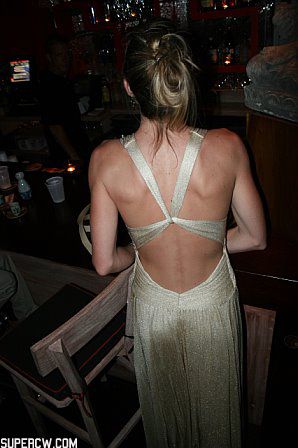 …is sexy MONICA BRINDLE! hi hi hi!!
so ya. lots of people came. it's such a sexy party.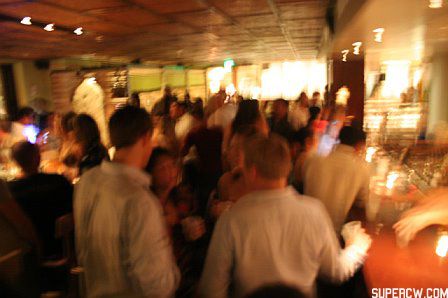 there was free sushi making rounds but i HAD to order my fave doraku roll so mikey could taste the magic. they're really magical.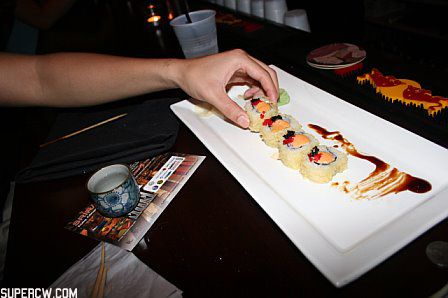 see? it magically turned mikey into an adorably stylish smiley face cutie pie. *magic*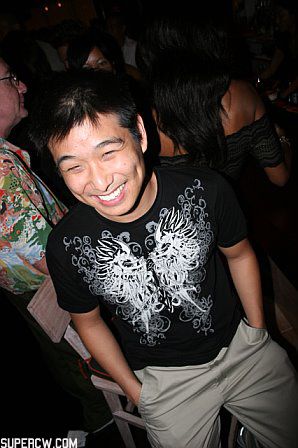 che! so your friend is the shit you HAVE to check out her art project sidebar shot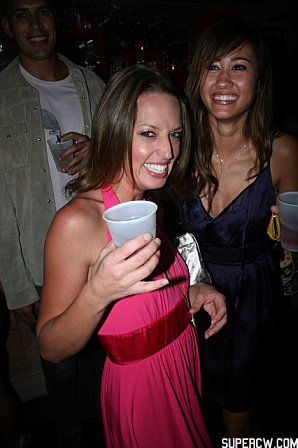 so WHO is capable of this? an accidental zoom in like woah and still flawless. only valerie.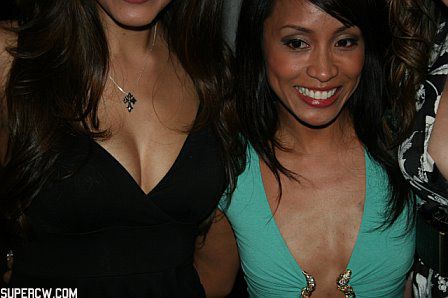 ps: zoomed out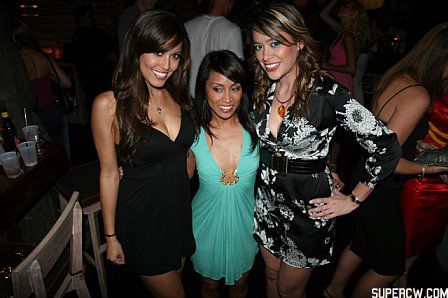 rob WOAH! who are your friends!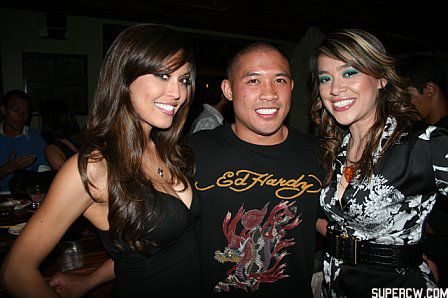 and i'll just say now. THIS is why i don't like to be in the picture. compared to all these beautiful faces i'm an awkward goofy mess.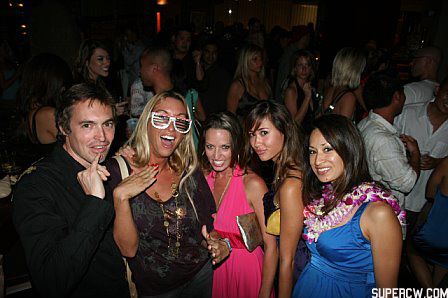 that's ok tho. it was still a lot of fun. thanks flash and matty for making doraku the hottest every other friday night. i'll be back, but for now i gotta lurk the beach boys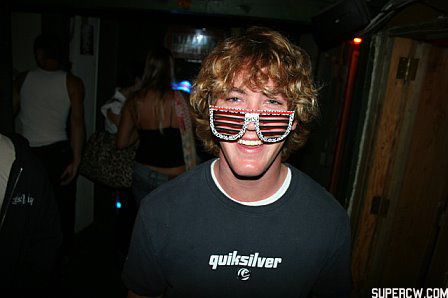 at arnolds
the beach girls too. HI!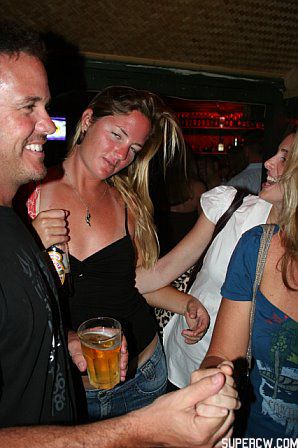 i think this is markcam. my shots aren't this clear.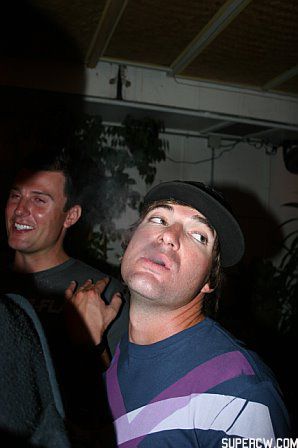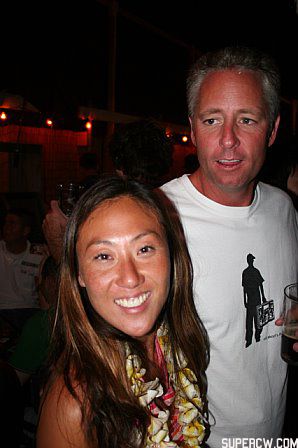 oh yup. markcam.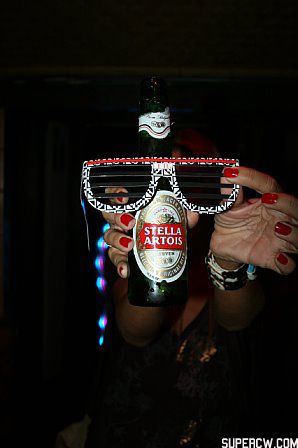 when i first met him i totally thought he was from like sweeden or norway. totally not. it's like colorado or something.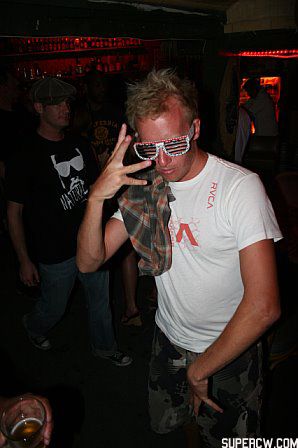 ps: the glasses were a lot of fun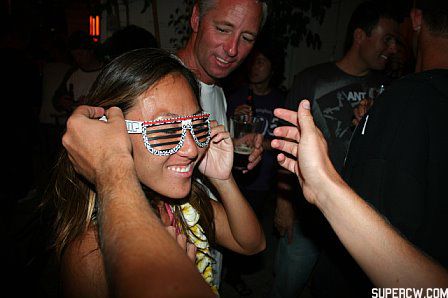 saturday was no big deal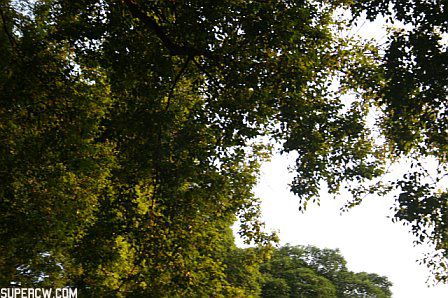 only the biggest moment in academy of arts history at thomas square park. but whatever.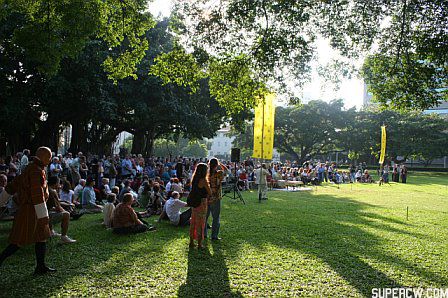 and i mean, just a procession with like bhutanese royalty. and stuff.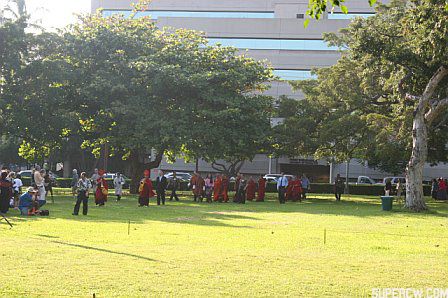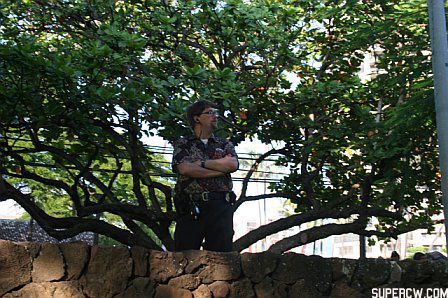 event in the grass means do NOT wear heels. lesson learned.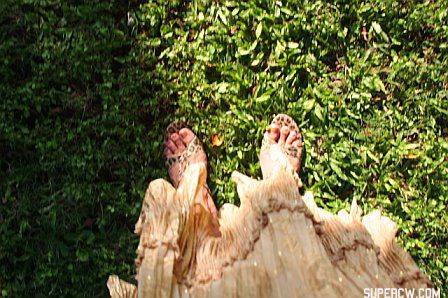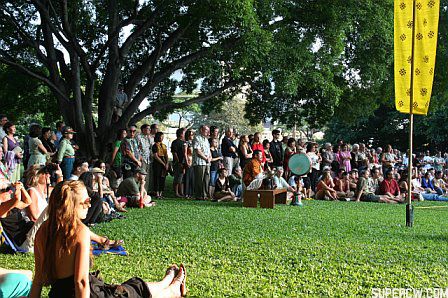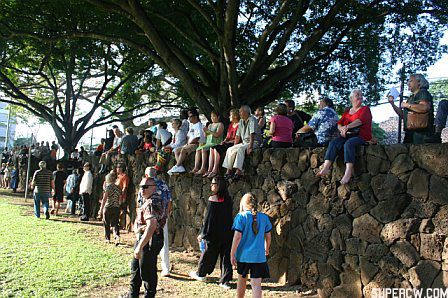 you can't tell here but that guy in the green suit is like a court jester type. there were three of them to entertain and horrify the crowd. and they ACTUALLY had huge foot-long hard penis-shaped objects that they were terrorizing everyone with. i was laughing but i was actually very scared.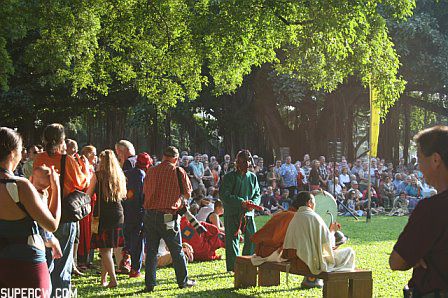 especially now.

WHEW! they didn't get me. it's time to start the amazingness.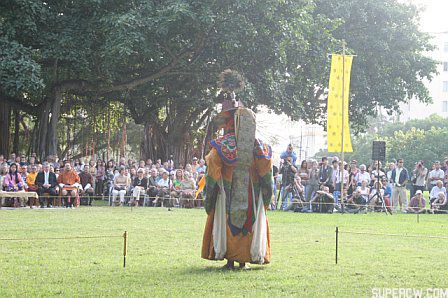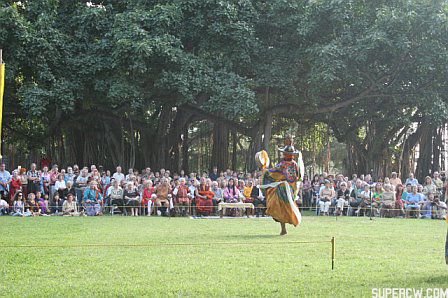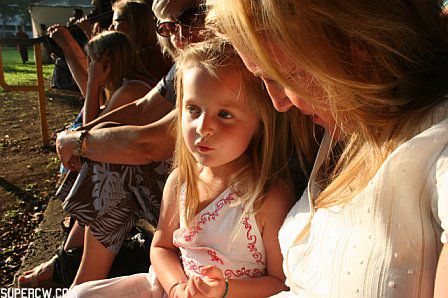 norbu and kyle's little niece.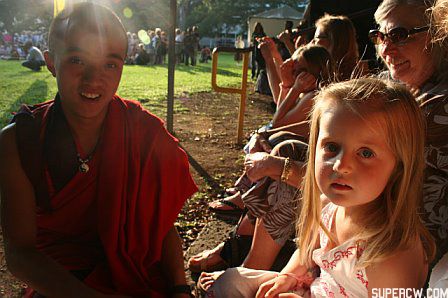 the dances were sooooo amazing. i know joe got some amazing shots of the detail and stuffs. you can see that here. including a lovely portrait of the princess of bhutan here.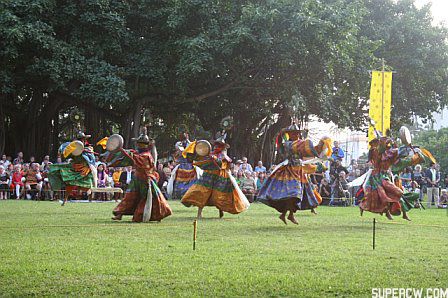 aw. this is the first time kyle's little niece has ever met him. not, like, today. but during this visit.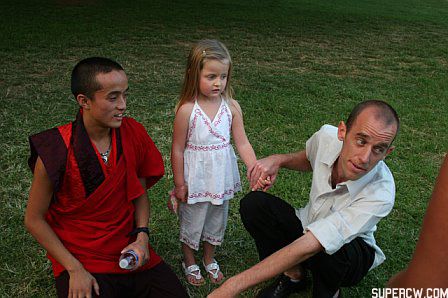 sonam!!!! i been seeing you guys all over the internet. i wonder if you know how famous you are here now??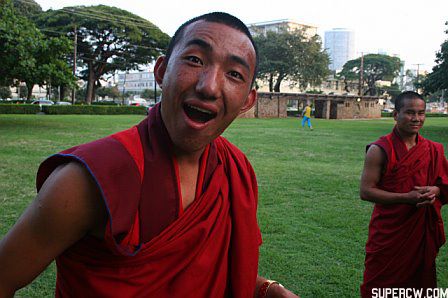 seriously the cutest thing in the whole damn world. aw aw aw aw aw.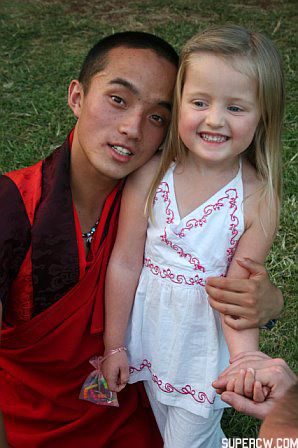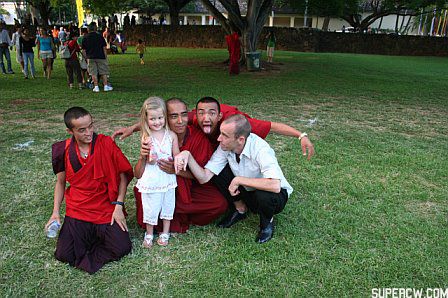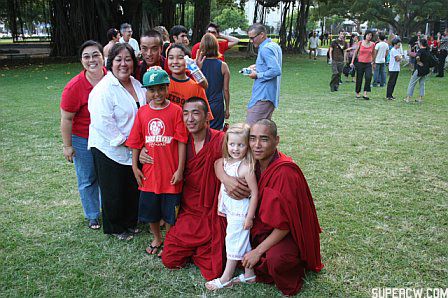 kind of a lot of people interested in seeing this stuff. i mean, i could tell you that it's a huge deal but i tend to say that a lot so the concept might seem a bit diluted.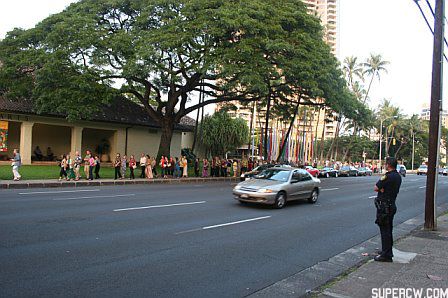 stopping traffic on ward to let the royalty out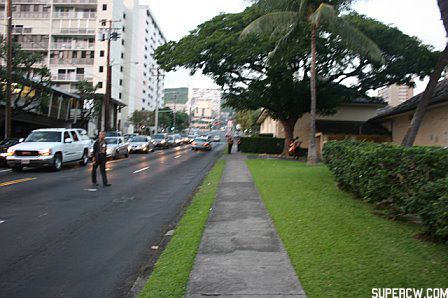 thanks for the royal treatment boo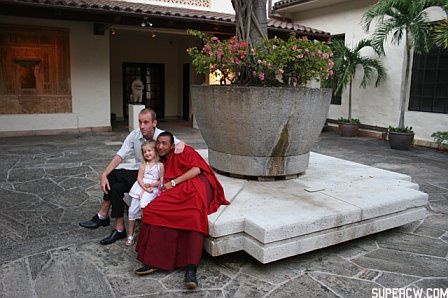 ten minutes later was the most incredible visuals my little brain has ever been allowed to fixate upon.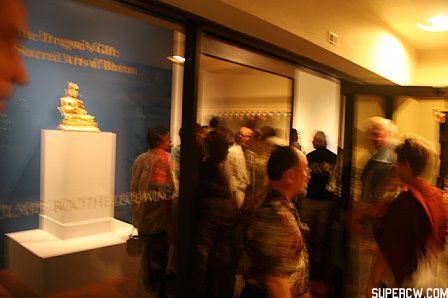 forty minutes later was arts and crafts downstairs. don't miss this during art after dark tomorrow!!! these are buddhist prayer flags. you will be able to make your own!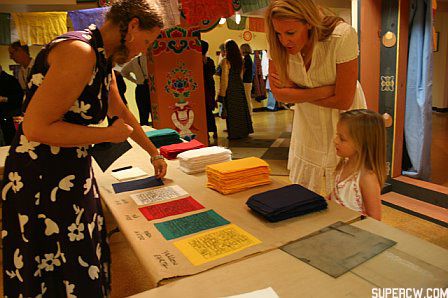 we got to learn about their whole process for restoration. i can totally restore some kick ass thangkas now.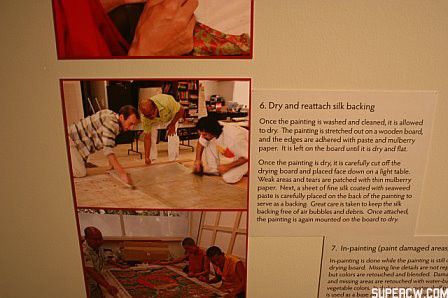 the next hour i was asking aubry what the hell ever happened to their siiiick bamp medallions they used to rock
the crap out of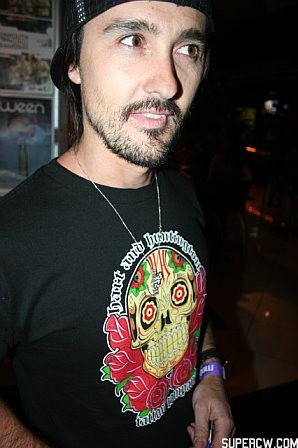 and saying hi to old friends.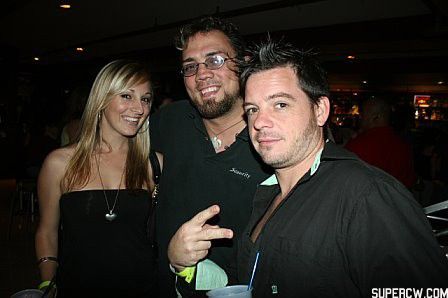 bryan wyland! WHAT! boy you're growing up too fast. you're all man all of a sudden.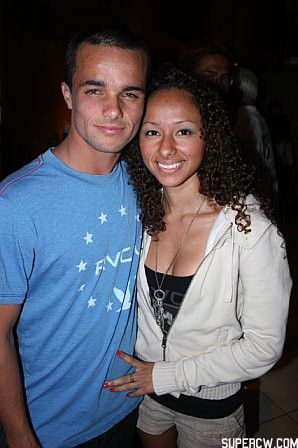 sarah and echo get a maleko sandwich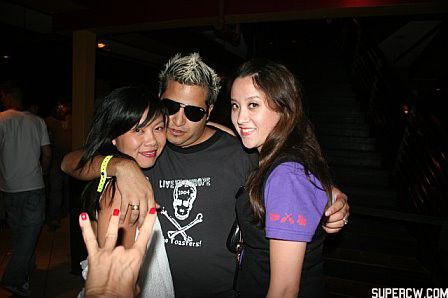 and minus the bear performs…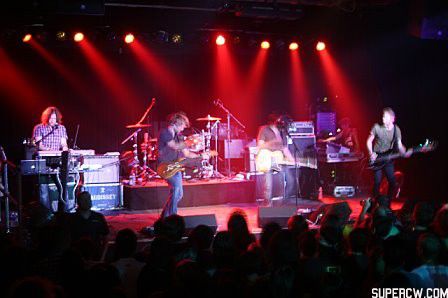 upstairs the red bull people…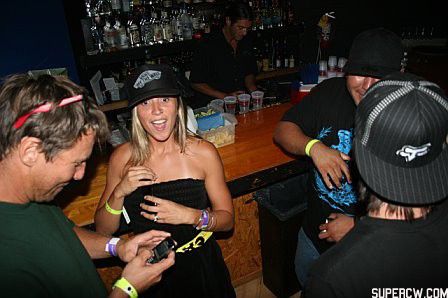 were doing shots with the vitamin water people. HEY ROB!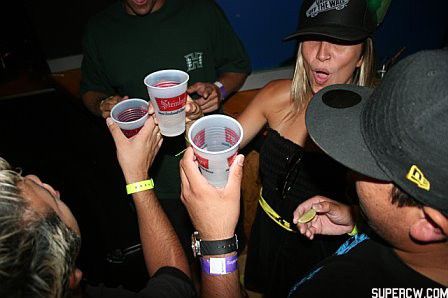 patron. i took about forty minutes to finish mine. public announcement: do not buy a shot for christa and expect her to drain it.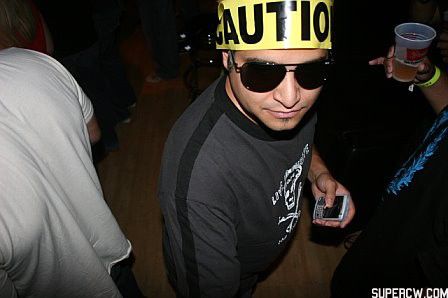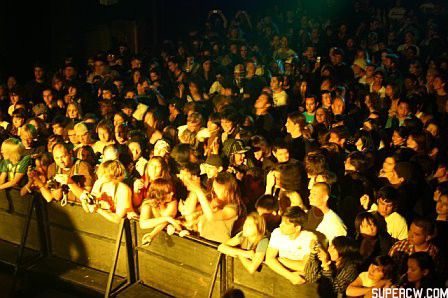 the band was tight as fuck. SO good. they sounded like they play together all day every day forever infinity. VERY good show.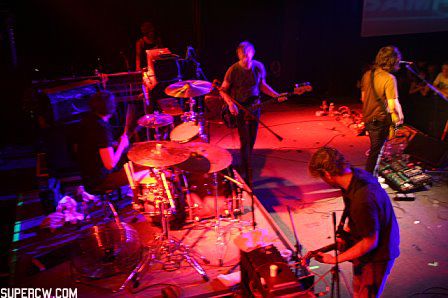 melissa! girl. how's your BLOG coming! let us all lurk your stuffffff!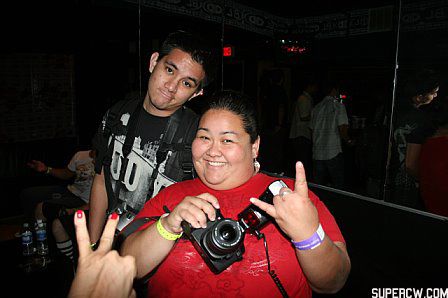 derin sexy face and philip bamp money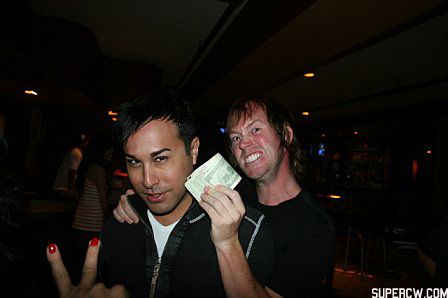 ps: go jimmy go played later this evening.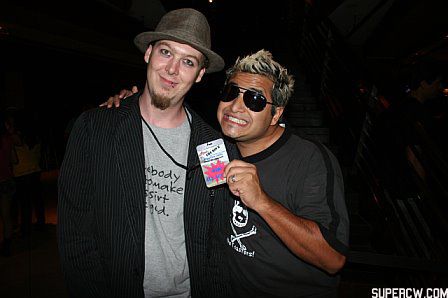 jake and aaron honozoolu at the next movement. still saturday.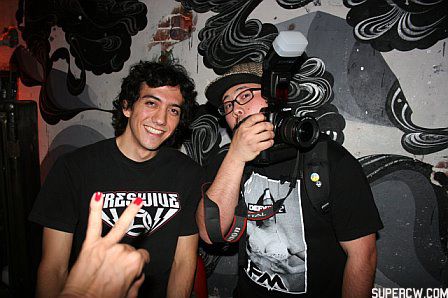 i think this is the first time i've seen dan weaver at an event before 1am, like ever.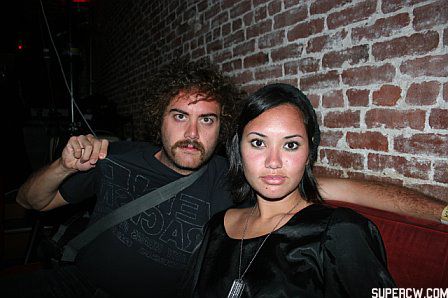 CKaweekS process is just beginning. his finished one is up now. it's radical.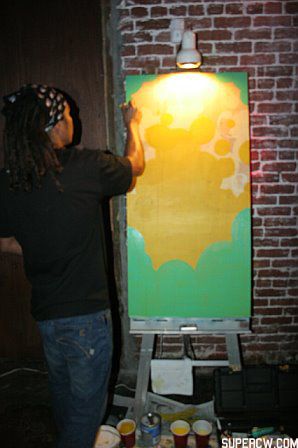 i had to pop in to bar 35 for a bit. davey hisaka is getting older!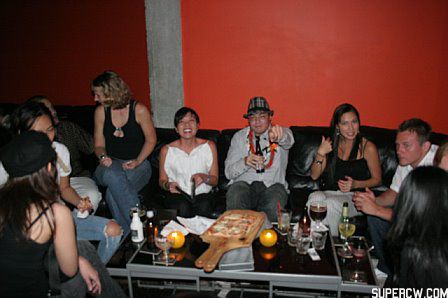 and he's in to fedoras lately. i'm actually kind of digging it on him. dave always had really good effortless style.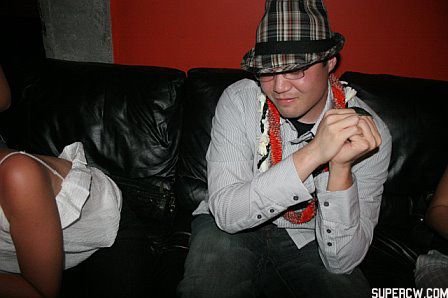 sarah honda and i have been on the same social schedule as of late. i can't tell you how rad it is to be seeing so much of this lady.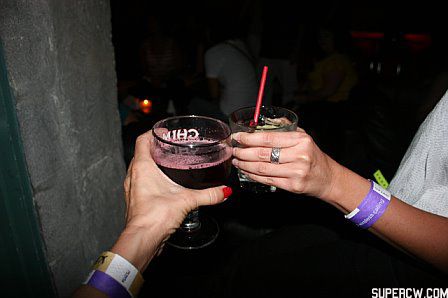 we were definitely saturday hopping the crap out of nightlife tonight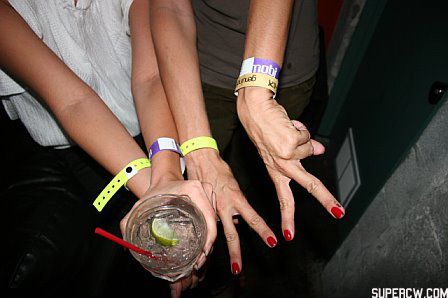 also bumped into another favorite face… this time i'll show you…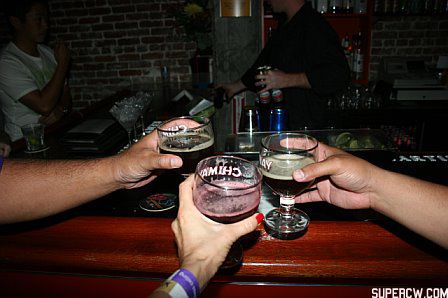 fabio esquire! muah muah.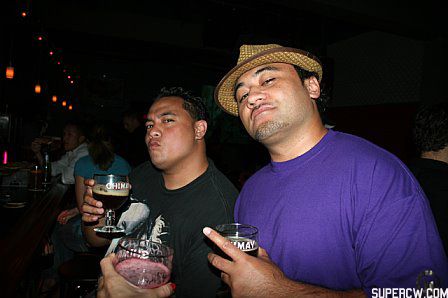 cedric came out. so you know it was a pretty damn big deal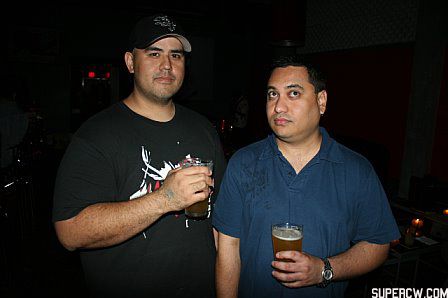 the guys were like "how come nobody takes OUR photo". aw. because you don't let my homeys skip the line ;)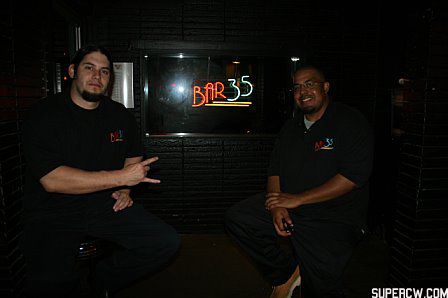 saw germ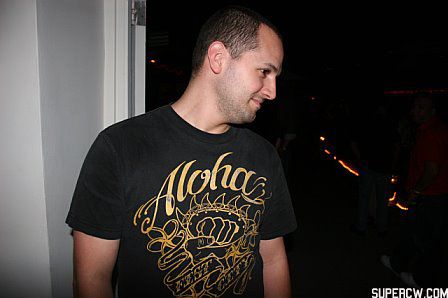 saw marc chittom. saw alex. o wait! i'm at thirtynine too. dj garth is finally back. wooo.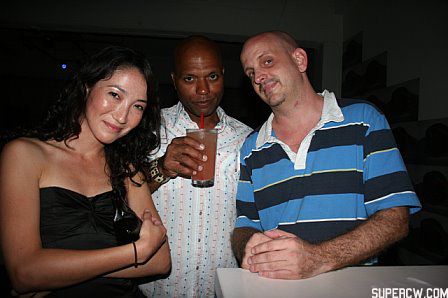 here's another one so you can see how lovely christain was dressed. and dayum victoria! no need to be all bringing in your natural new york sophisticated and flawless look here missy! thirtyninehotel is come as you are! oh who am i kidding. i love it when people are dressed up.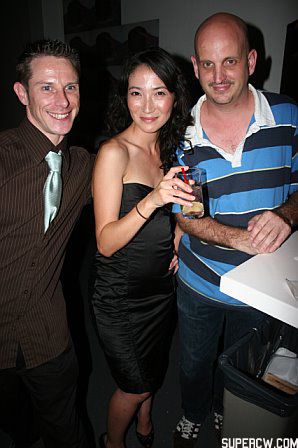 ed muncal was outside. fixin the umbrella.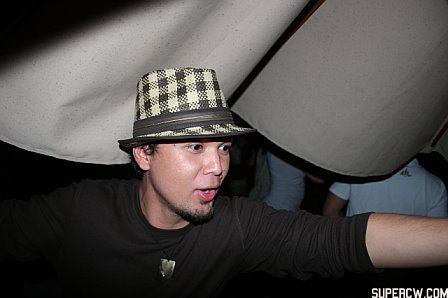 and richard finally popped the question. celebrations ensued.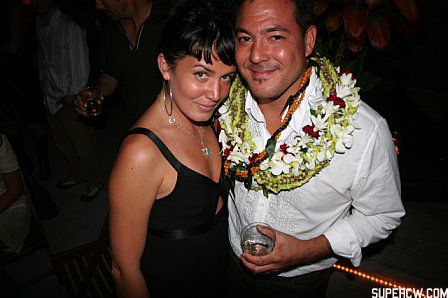 kalima look!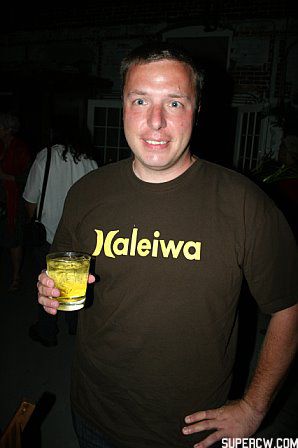 saw ryan kunimaura and manny monis back at next door. i asked manny if he remembered that time when i got out of my brain in his hotel during asr that one year and how i was lost in the hilton's stairwell for about 45 minutes and had to google the hotel in my phone to call them and try to come find me and let me out.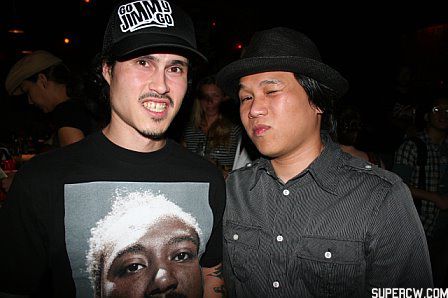 he didn't really remember all that.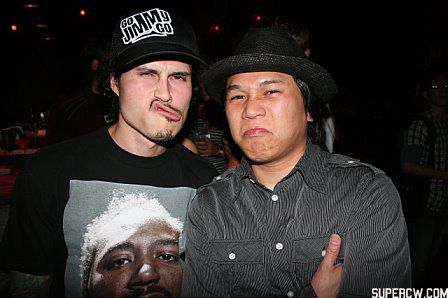 blowing a shot of aaron vb. part one.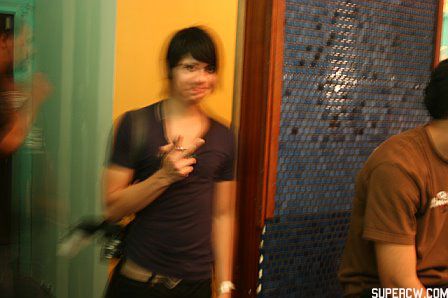 jakle was wearing this shirt the first time i ever met him. i remember thinking this kid rules.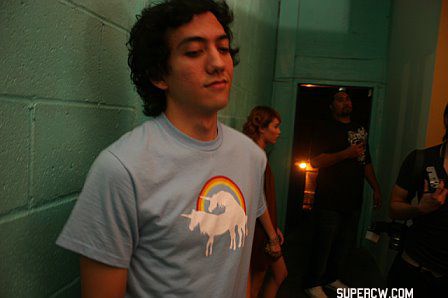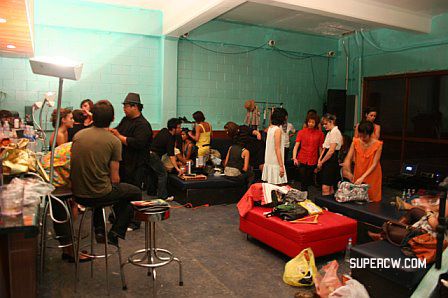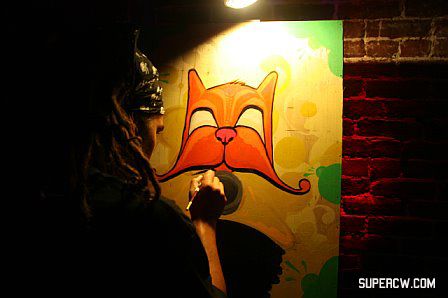 the spacifics killed it.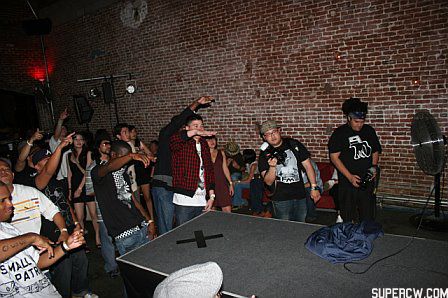 with special guests ryan from go jimmy go.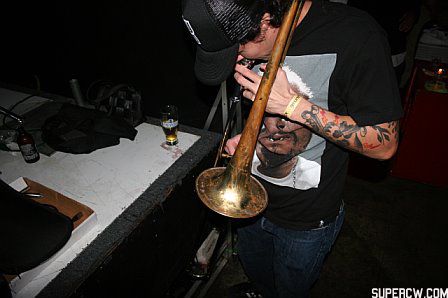 skipped over to mercury really quick and cat like to lurk the cherry blossoms and their animal party.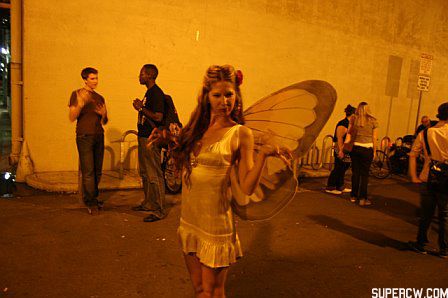 and yes. they were looking fine.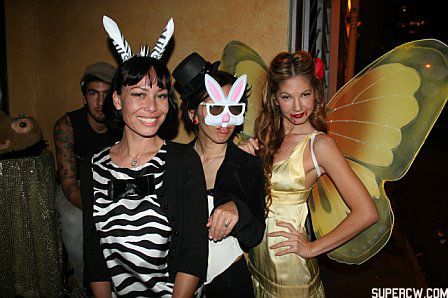 meanwhile back to the fashion show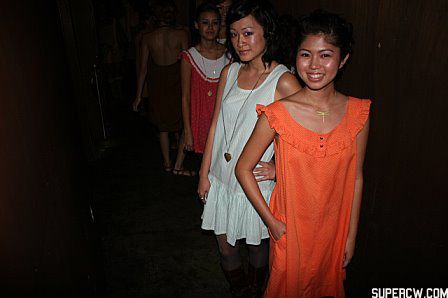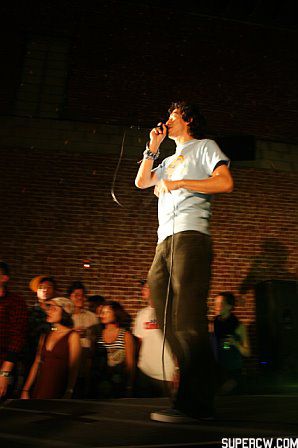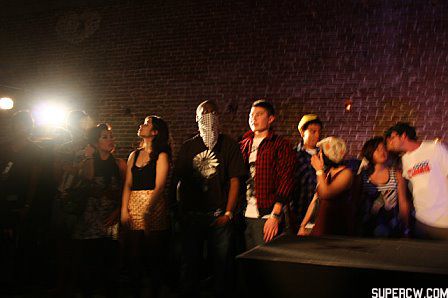 mechakawa vintage! congratulations ladies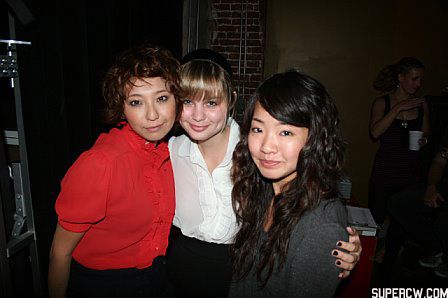 oh, if you're new then you might not know, i'm notoriously bad with runway shots. never expect those from me. sorry :(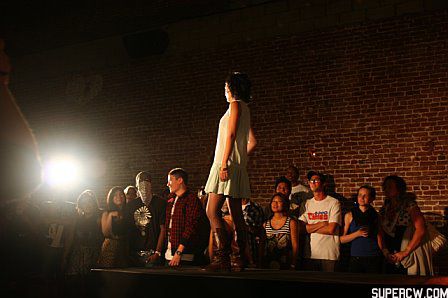 but that's ok. cause they always get up all together and easy like after. thank god!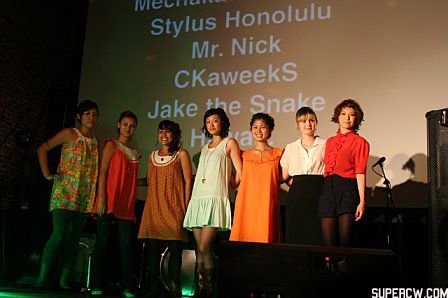 anna might have gotten something. she was ruling the place.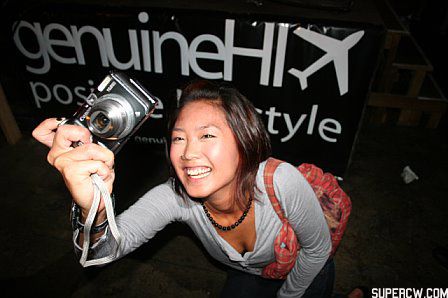 blowing it with aaron vb. part 2.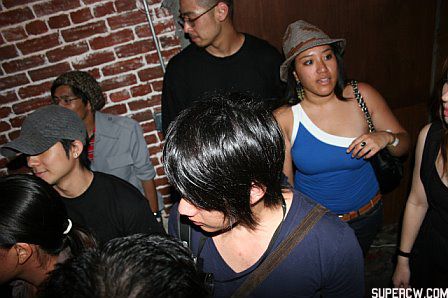 la pistil dresses are SO sexy. damn.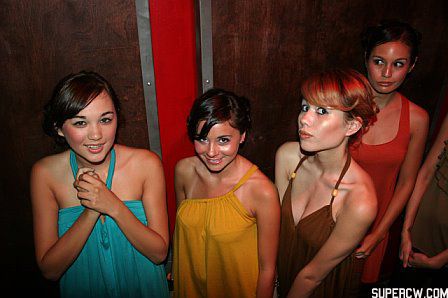 damn damn!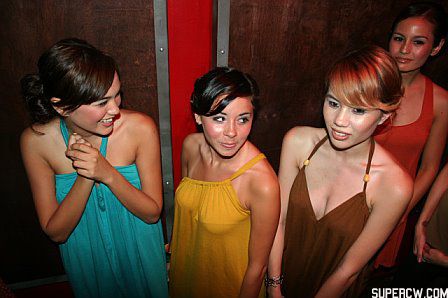 that's it. sorry, the oscars will come soon. i obviously was making sure i was on top of it all week and weekend. it was actually nice. my second wind. the only thing that sucks right now is that i feel like i got the wind knocked out of me. but thank god for friends. i'm dealing a little better now. thank you for helping. seriously.