time? hi, it's me. WHAT is your problem lately. seriously. can you give me a frigging break? just for one second? no pun intended.
……
well that's fine. let me get this going in case time wants to get back on it's whole power trip and ruin my flow.
ah! aloha tower.


it's fat tuesday!


early kine.


i'm not scared. everyone's gotta have a good time right guys! say hello to kimberly too. she's the new promotions manager at aloha tower marketplace. from oregon! wooooo northwest.


this was a working gig with a 15 minute martini interlude at don ho's. which is quite lovely for sunset i must admit.


my gig? why to corral AUGIE T of course! i know right? WHAT A JOB! he's the craziest funniest guy in the world ever. ever ever. but apparently you all already knew this.


mardi gras at aloha tower. woooo!


i saw the goldbergs!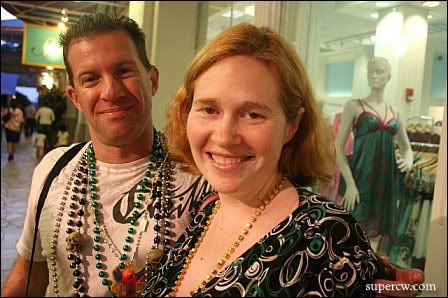 melissa chang, of the kaka'ako blogging changs, with augie and some of her fellow aloha tower constituents.

brandon our promotions guy helping out with some… guerrilla promoting


what. the world needs to know….


i mean, it's a new thing…. but augie t is in fact doing the morning show on 93.1 the zone now.

and of course paul drewes needs to know too. i mean. it's important!


yay mardi gras


the parade went all through the marketplace, which was sssuuuuuuuper fun. i mean. when's the last time you joined in on a parade? mardi gras? oh! ok, so you know. sosososososo fun!


wheeeeeee


woooooooo….


yayayayyayayyyyaaaaay!!!


shaka!


hahah augie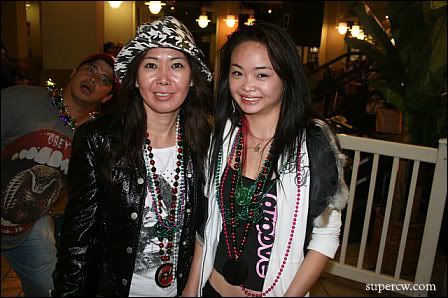 HEY! 948 buzz guy? is that you?


well anyway. it was the raddest way possible to introduce everyone to our new morning funny guy, and the entire state's long time funny guy. i hear his valentine's day comedy show is already sold out. i was going to plug it but never mind. free comedy every morning on 93.1 tho… just saying.


speaking of hilarious and rad. zane starts with visionary on monday. woooo!


thanks for everything ladies. you were obviously a huge hit. tropikalia!!

oh wait! who saw the sunset last week? what day was that… i THINK it was the sunset before chinese new year actually. this isn't it but remember how sinister the sky looked for like twenty minutes before the sun went down? then dissolving into one of the most beautiful skies of the year? well anyway. i didn't get a shot of that …but it was amazing just trust.
spent actual chinese new year's day where it matters most!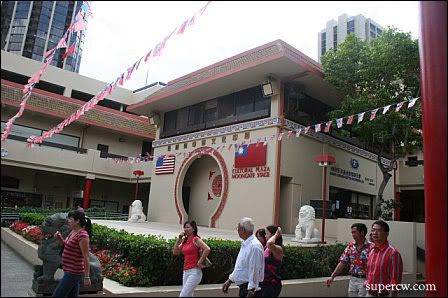 a lovely dim sum lunch with the team at the empress in the chinese cultural center. that's the one that's upstairs. i personally love legends, but they all rule if you ask me.


i learned that it's VERY IMPORTANT to have jai on chinese new year. i can't believe i never knew this. working with a chang is the answer to life, people! and jai! it's monk food and very good. it also differs depending on where you eat it, but make sure you do.


ps funny man jose dynamite is pretty hyped on funny man augie t joining us. it's a pretty wicked combination of funny.


did NOT need to see this on my way back to the office tho. oh, for anyone who's wondering i still have mine. it's been sitting there in my paking stall leering at me everytime i walk outside to the street to wherever i could find to park its alternate. boooooo.


that's ok tho. thursday cheered me up. a LOT!!! back to the sheraton to my second office a.k.a rum fire.


this time it was one of their spectacular grand affairs. another grand opening party.

this one was one of the best yet tho….


first of all the red orange carpet stretched ALL the way back to rum fire from the sheraton valet/entrance. that's like a whole city block for anyone who's never been here.


it definitely created some buzz


i'm not sure if this is my first hawaii pacific entertainment event, actually i think it might be. i was BLOWN AWAY. seriously. i'm not gonna lie, i've participated in more than a few events around these parts, and very very few had execution this flawless. lincoln! no wonder the world loves you.

one small example: there was a microphone and speakers stretched all along the orange carpet so you heard these guys from the very front then all the way back to where they were sitting. it was so cool!

ps: first one there. forever infinity!


i was thinking about this deconstructed piona colada all week too. in fact, i'm thinking about one now.

sunset at rum fire is pretty much exactly where you want to be

not as nice as the chinese new year one but still DAMN nice. what a life huh! ahhhhhhh.

i'm particularly fond of the trees framing this place. but i'll keep that one to myself. [oops]

kamakoa! can you see her over there by the window? she's so lovely. it was a special treat to see them come out and dance for us. not like we needed any entertainment besides freedom to try anything on the drunk menu. hello! perfect most wonderful rum fire event ever.


saw dave hisaka with his lady missy. dave is back on KPOI by the way. congrats dude! this is like photo 5 of 5 that i took of them. i was having troubles getting the exposure/flash right in here. it looked nicer without but you know how that winds up….. blurry…. etc.


co le rolled through! and michael keany was trying to be his usual incog but it only worked for some of the time.


ah. see what i mean about no flash?


kathy with a K from KSSK was wearing the most beautiful white dress i had ever seen. untili saw the viewfinder on canon and realized it was yellow.


that was crazy! with the naked eye it seriously looked white. i was straight trippin. this is such a lovely print by the way! girl! WHO are you wearing!!


ps: first one there meant best spot in the place. right at the bar closest to the staff thankyouverymuch.

ps no flash is WOW!


i mean wow wow! being here in person is about seven times more lovely if you can believe it.


and let me just mention the tree thing that i wasn't going to mention again. thanks!

teleported to my second second office outside in the fire pit. with what i wish was my regular drink. currently, it's just my sometimes drink.


not done sampling the menu either. especially when they even make fried rice a gottahaveit item.

serious.


is that a lens?


shawn rolled through! he's up to his ears in life in the flash lane footage right now. piecing together a series. what's probably going to be one of the most interesting shows any of us have seen in a while. mockumentareality style tho.

russel tanoue rolled through too! i wasn't inside sniping as much as i should have been. it was too fun outside. so just a quick disclaimer i didn't get a whole lot of the fabulous types unless they came outside like russell did. ps: outside rules.

and this one. oh man! JACY!!!! she totally came outside and had the best night ever. i have seven hundred shots of her but not one of them is really in focus. it's ok tho because a shot in focus wouldn't really capture the hurricaine of fun that she was this night.


in case anyone was wondering, jacy isn't the editor of hawaii business anymore. nope nope nope. kind of made the decision to go back to school. law school. and be smarter. i'm actually saving up money now to donate to her presidental campaign.

and you! HI! ok!


and you and you! OK!!!


ya outside was where it was at


i've only met three of these people more than once before. it made for super good times crew meshing. so everyone, i'd like you to meet my new best friends in the world!


HERE we are maleks! ha ha i was in a "i'm here!" "no you aren't!" text war with maleko for an hour before he came out to join us outside. apparently inside was brimming with celebutants and whatnot. i even saw stuart in there!

outside was where it's at tho. trust.


where it's at because of the fire pits, which are made of this really neat glass substance. but not where it's at because of this actual glass that was in there. we were all pretty bummed to see it. mainly because we were scared the staff would think it was us. SO wasn't.


ok guys on count of three say FIRE PIT!


hahahah i don't know what i was doing. but it reminds me of john hemphill. you might not know who that is– he was a year ahead of me in high school. amazing guy. was president of the whole school and the best guy in the world. he lives in LA now. works as an actor. has the best life ever. but ya, i lurked his myspace and saw two photos where the first shot was like this with the caption: "you're gonna do WHAT?"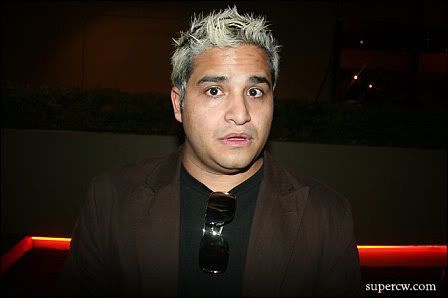 then "well why didn't you say so!" i dunno. it was funny. sorry about the rambling. ps that's the last thing i should be doing while trying to get this done, haw haw.


thursday it still is. we all rolled downtown to check out the new hotel street social club.

eskae was there. so you know the jams were kickin


maka and alana i'm sorry for whatever happened after or before i took this. rum fire.

yay matty liu! whatever it takes to get you downtown is fine by me. hotel street social club, whatever. as long as you're at next door it's ku.


and that's that. the weekend pretty much comes to a screetching halt right there. three months worth of blurbs and photos to upload to people that pay me kind of had me committing to play it mellow the rest of the way. which was actually SUPER nice, in case you were wondering. so nice that i braved the outside world for a minute…


…at the best best best place to have a sunday bloody mary ever. la mariana. you probably already knew that tho. it was so good that it didn't even need celery. celery helps tho. next time i'm ordering a salad with celery with my bloody mary. or maybe paying a visit to the farmer's market before i go and just pull it out of my bag. oooo! ding ding ding. best idea ever.
yay it's done! IT'S DONE! wooooooo. now back to my regularly scheduled blog stalking and what not.
see you at kid cudi tomorrow? if that's too late i'll be running through planet hollywood again to see lost. i'm in to it now.
til next time!