ok! here i am! before i get started, just a fyi i'm not jazzed on having these watermarks on my images. it's just something that needs to happen now, ok? but i wanted to thank everyone who gives me mad love and links and photo credit and if you every see anything in here that you want just message me for the hi res or normal shot. you know i love you.
so HOLY WOW! who's checked out the new royal hawaiian shopping center lately? they have a LUSH handmade cosmetics on the bottom floor (to DIE for) and some really nice new restaurants. i'm SSSUPER impressed with doraku sushi.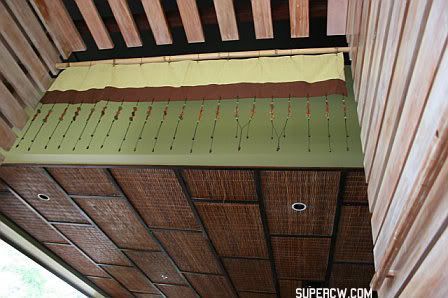 their sake bottles are real bamboo.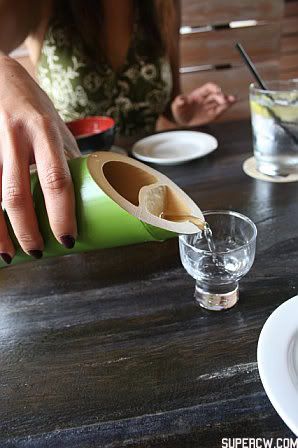 and all the wood in their tea houses is imported from bali and other parts of the exotic world.

and their sake sommelier adrian is quite the looker. what, is this like a sommelier pre requisite in hawaii??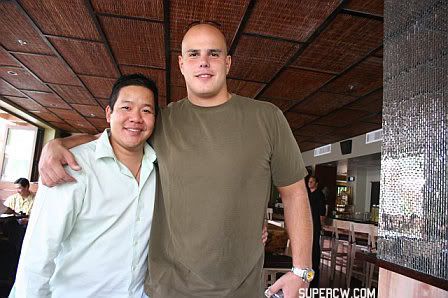 don't EVEN get me started on the doraku roll. i want one right now.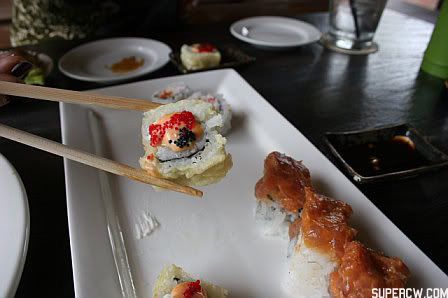 having lunch with marilyn means ROCK BAND POWER! hi-ya!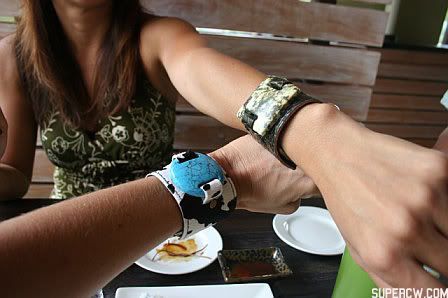 kevin aoki and his lovely lady. of the aokis. of the benihanas. of the steve aokis. he's actually a pretty savvy business man. and very sweet. say hi if you see him.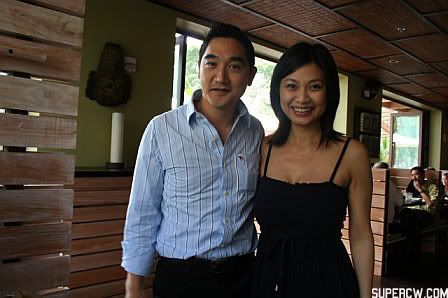 kevin is sweet but this is sweeter. yup. that banana got tempura'd.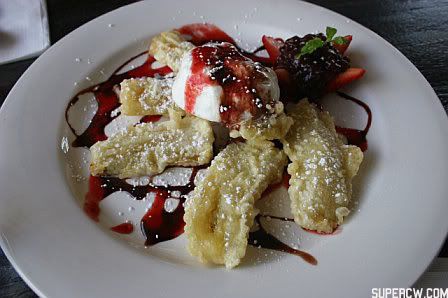 love this place. love it so much, in fact, that i'm going tonight. wysudaaaaaa!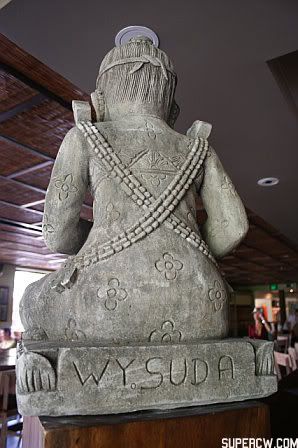 i missed the sunset shot again.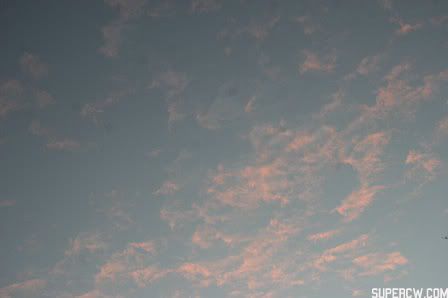 but nailed the moon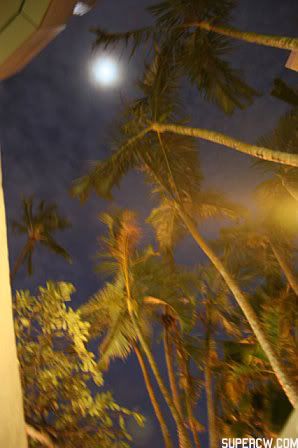 jammed out to nocturnal sound krew later. oh ps! it was valentine's day.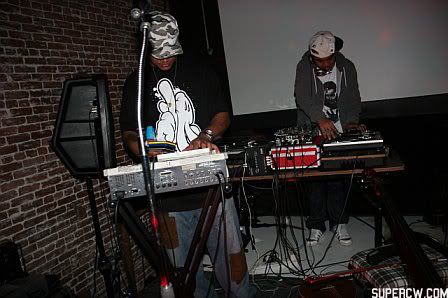 chinatown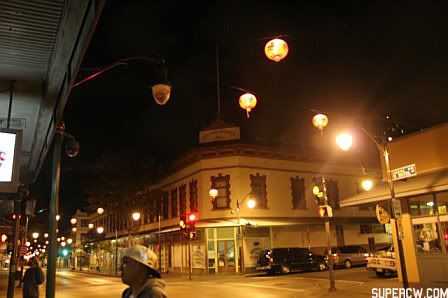 so have you SEEN the buddhist prayer flags that they have on the lawn at the academy of arts?? do you have any idea what's going on over there or what they've been preparing for? not gonna lie it's kind of a big deal. maybe one of the biggest art shows i've seen since the goodwill arts festival in like 88 or something. anyway, it's just about time to showcase so the guests from bhutan had a chance to inspect our local culture at next door. rad huh!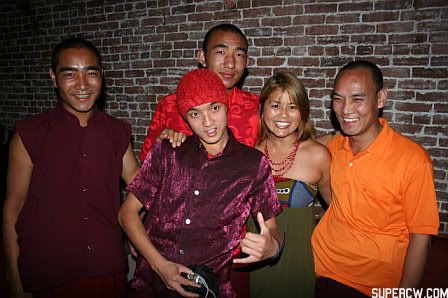 germ's been KILLING it lately with the war child series.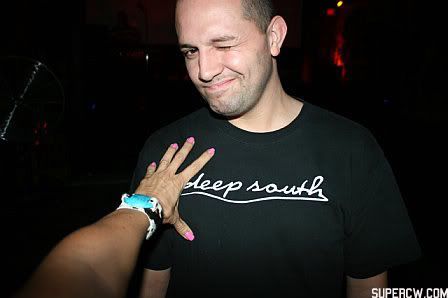 alana's ok!!! shot one of two of moped survivors.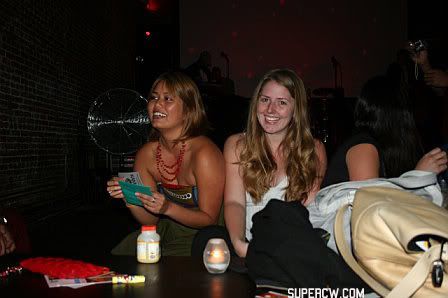 tonight was actually pretty fun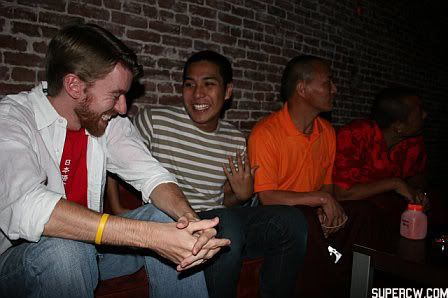 sean payne's 'this is fun' face. serious. ps: sean payne's back!

jamal wasn't in to this shot….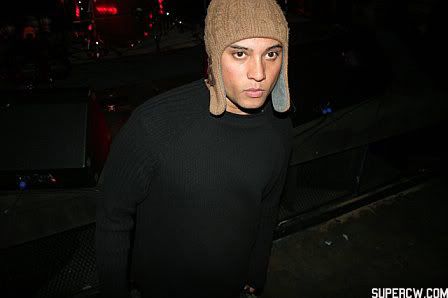 …he wanted to be smiling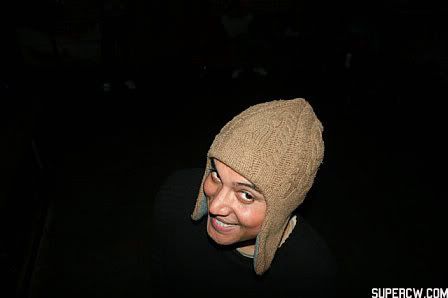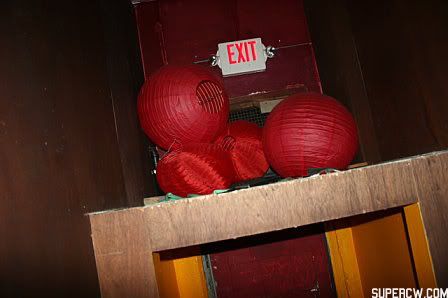 tempo valley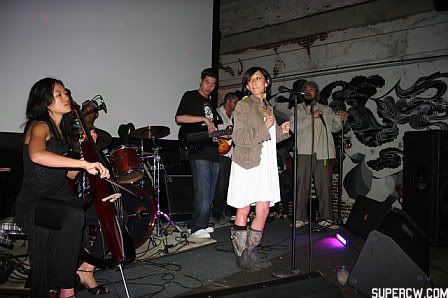 kid cudi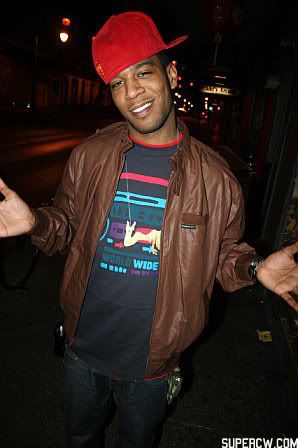 tempo valley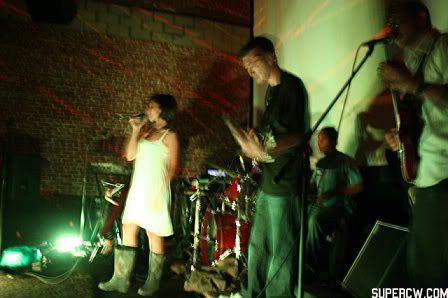 tempo valley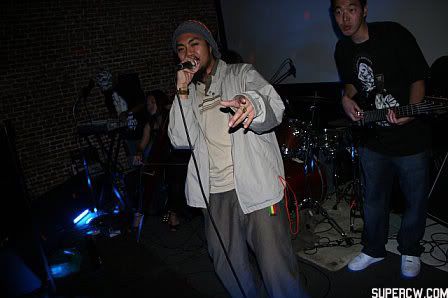 randi? cabbit records? DAT YOU!?!?!?!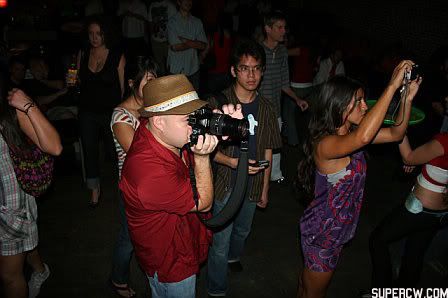 paisley sings at the listening party now on wednesdays! at the hanohano room. if you haven't been there for a pau hana yet standby. my next batch of shots has some fun from there this past week :)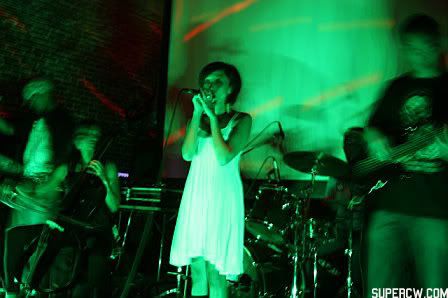 cello is perfectly fine but getting on the guitar and really summing up love is totally pro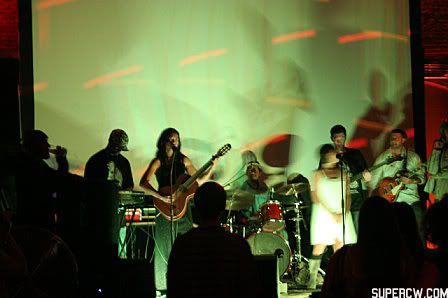 ha ha saw shane curtis and his crew. they were valentine's day'ing it up. sorry i missed your pajama party bbq guys. next one! promise!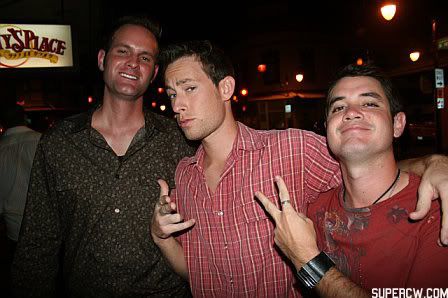 thanks for making the love happen folks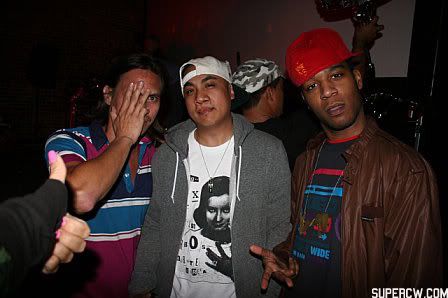 kid cudi's got a hyphie track called day and night. eskae told me he's about to blow the uck up. it's actually pretty hype. i have it on my myspace page right now. does anyone still listen to musical selections from myspace pages anymore?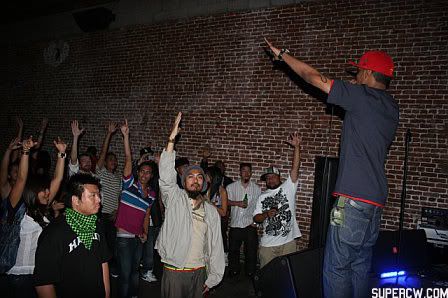 i saw these shoes from across the room when tempo was on like WHAT! then followed him outside to say hi. i was like "NO one here wears kicks like that. so whoever you are, welcome to hawaii"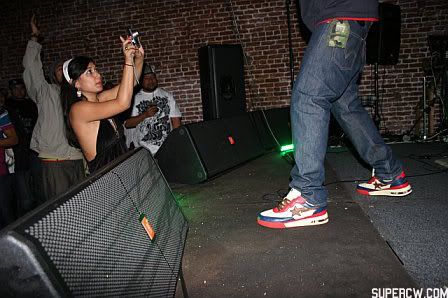 jami wasn't gonna let me just take his picture without me being in it. i get this a lot but usually don't oblige. but i mean, it's usually not world champion dj types askin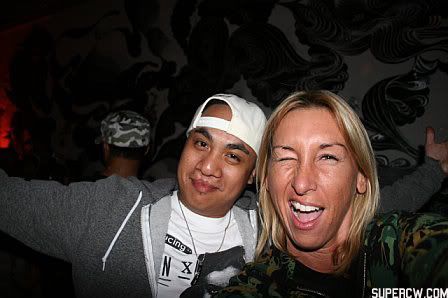 heheh the monks i think perhaps had the best night of their life. i mean, bhutan is a pretty damn nice place too. but they were smiling for days the entire time. and WOAH norbu's got some moves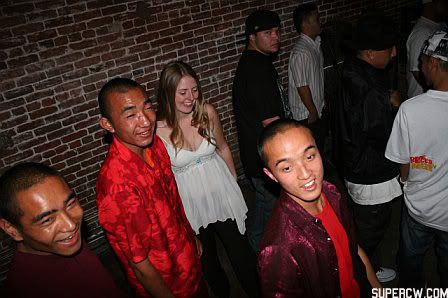 we saw the aftermath of the pre valentine's day prom at acid wash. i was just at acid wash. still wall to wall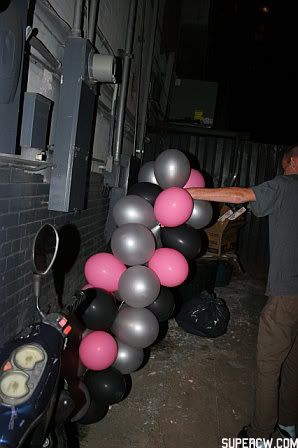 OH WAIT! here are the flags i was mentioning earlier at the academy. i did a drive by.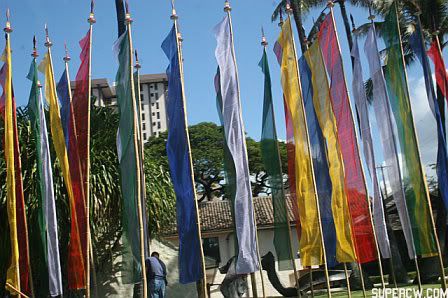 chicken crunching at planet hollywood for lunch. you GUYS! their food is actually crazy good. ask julie. this chicken crunch pupu thing has like a sweet crunchy flavor. the secret? a little bit of captain crunch in the batter!!.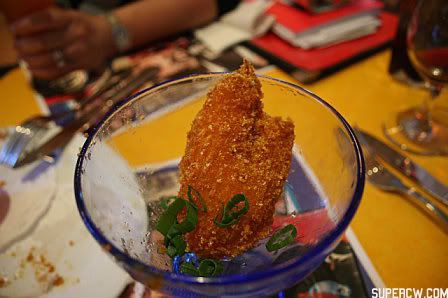 can't go wrong on draft either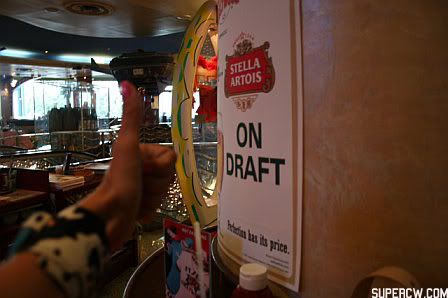 can't go wrong with eskae either. i'm all nocturnal sound krew'd! this photo was taken in my area. slightly before steve got eaten by a pre "BIIIIIIIIIIIIG WEDNESDAYS" recording by kanoe.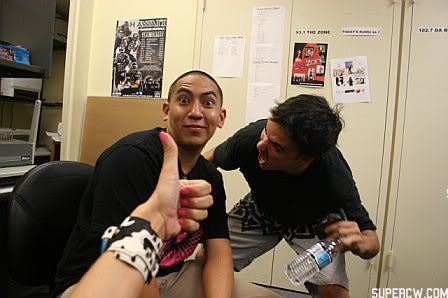 and the crew! "BIIIIIIIIIIIIIIIIIIIIIIIIIG WEDNESDAYS!"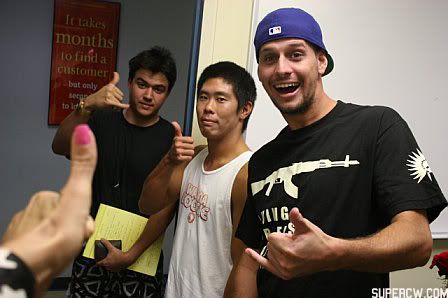 what else. oh! friday was splendid.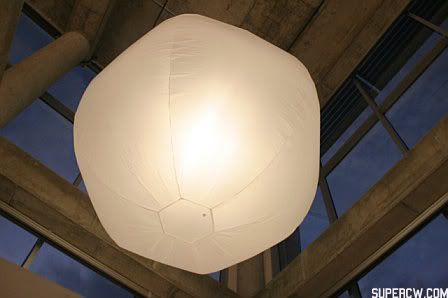 second time ever in the honolulu design center. taking shots of lamps then makin them upside down.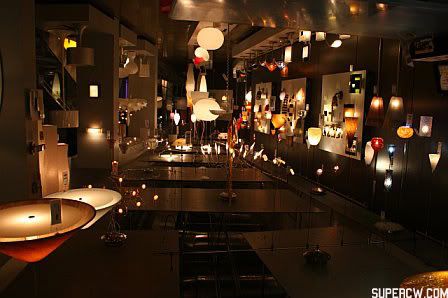 nah, i was here for their lovely exclusive preview of their fendi furniture sale. SALE!!! yup! i saw a beautiful red leather couch/chaise thing marked down from like 28K to maybe 15K. and all the pillows had crystal logos. and you can buy the pillows separate for a little bit less if you want to, you know, budget.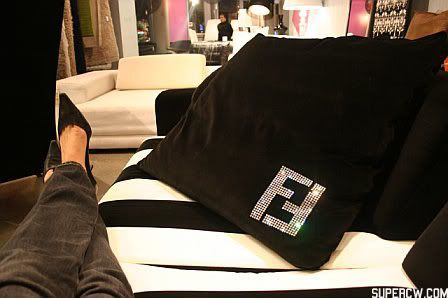 michael's okay!!! person two of two in this entry with moped accident history.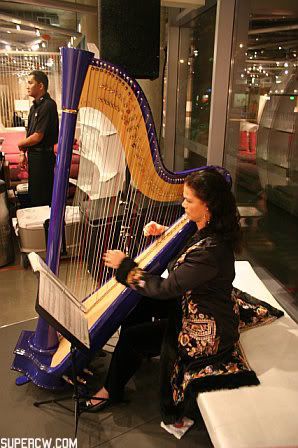 LOVE this girl. haaaaaay! midweek!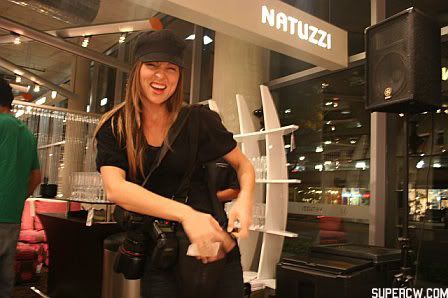 bud league! FOUND!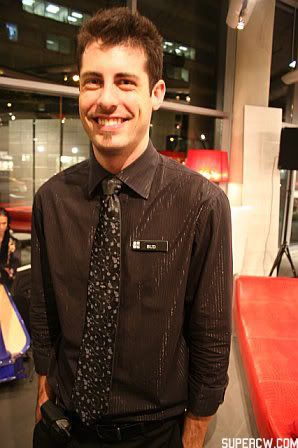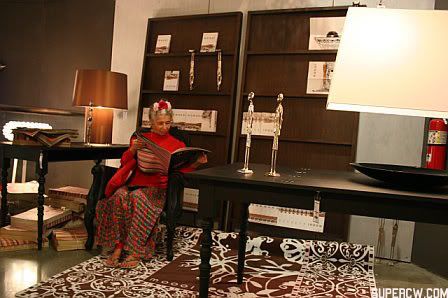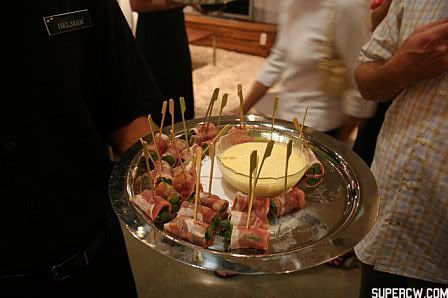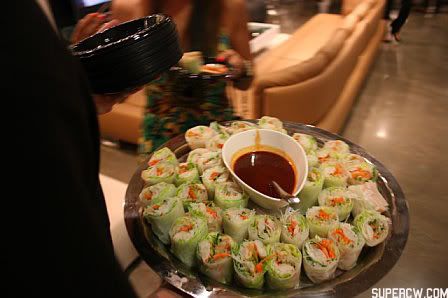 snuck out before the champagne tempted me to empty my offshore accounts and went to see how the airspace workshop was faring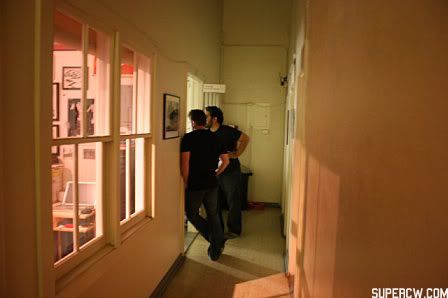 nobody has a pau hana party like a design shop has a pau hana party.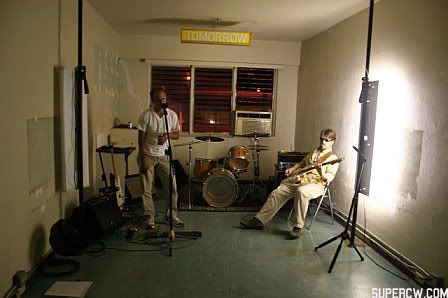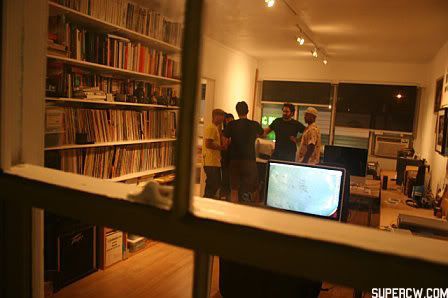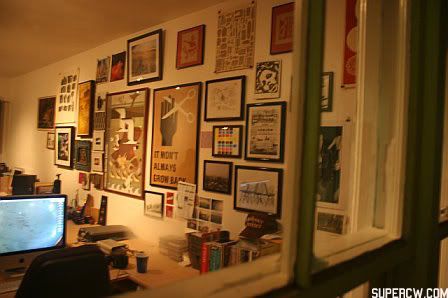 actually, i'll skip the office cribs. i think i mentioned last time about how they have a collection of wonderful things. designers.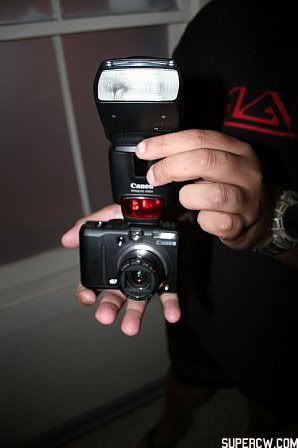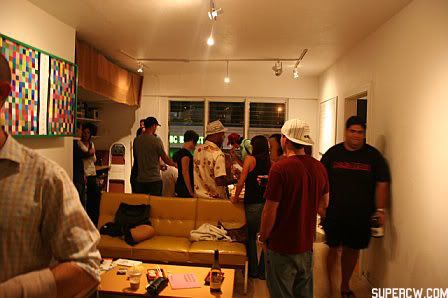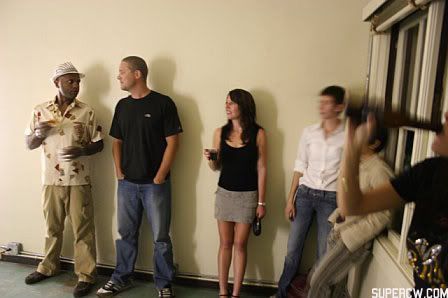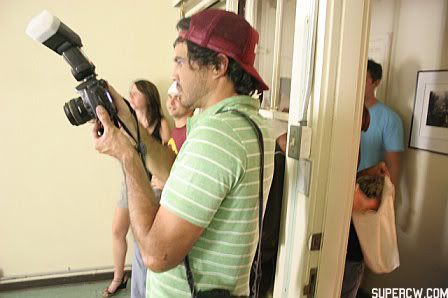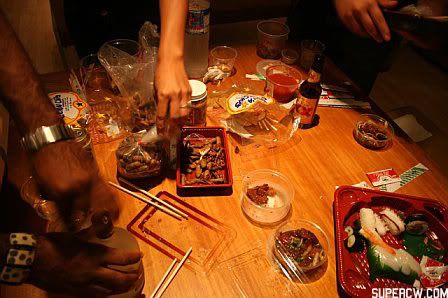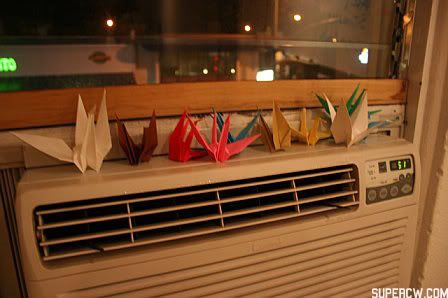 blurry shot of beautiful selena by keli'i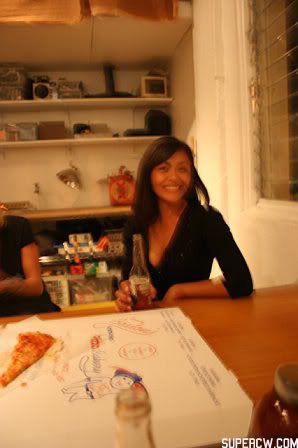 not blurry shot of beautiful selena by ME!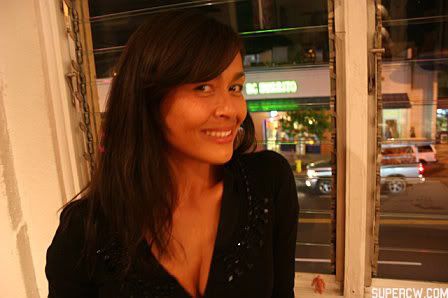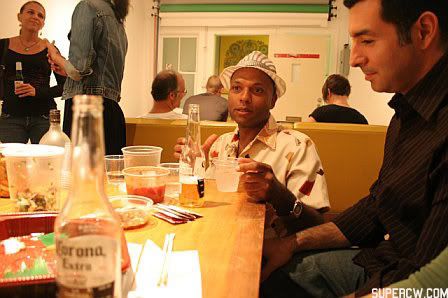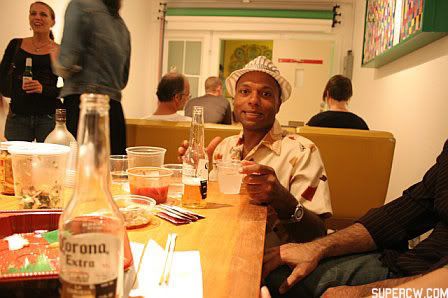 still a virgin at this. i need to get ON IT!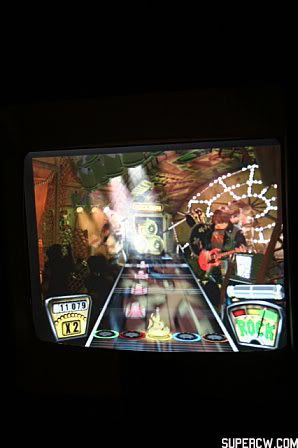 nice party. nice guys. nice workshop. don't hire them tho. they're too busy to hang out with me as it is.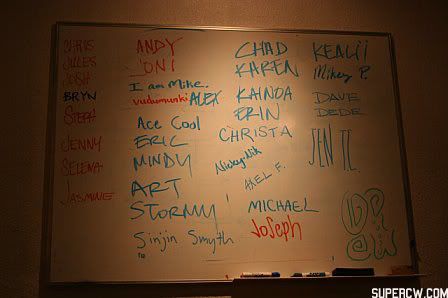 saturday concert pre game old school style with old school homeys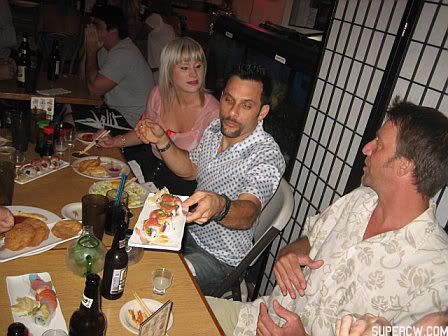 my only shot of jordon. but it's rad. cause he's smiling. see? it was FUN!!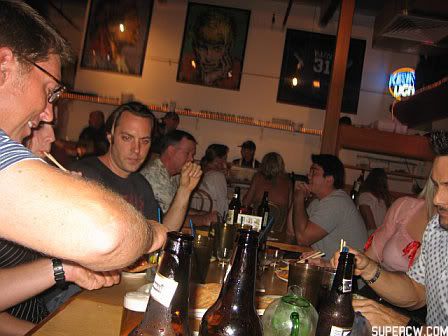 FUNNNNNNN!!!!!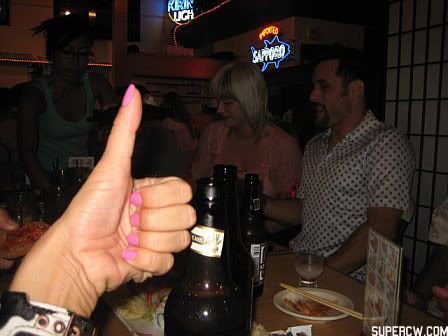 YAY FUNNNNN!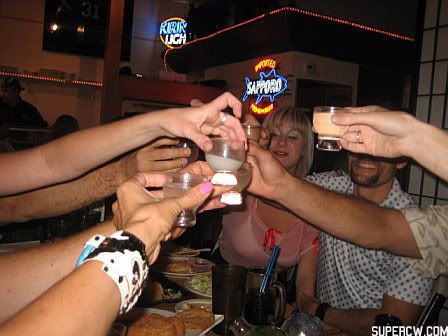 dave and jamie have a new baby now. and have probably seen the police a few more times already since i took this shot.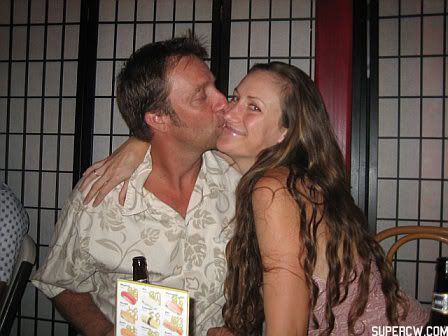 my brother and the lovely lady. wait a minute. somethings not right…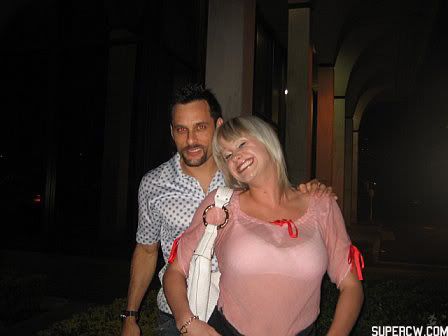 …OH! the curb! aw.
nah nah nah. i really just really likes ali's jeans.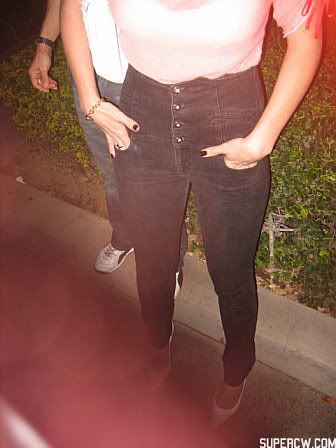 super brock whaley from KPOI and his super son who's all growns up!!! damn. hi there!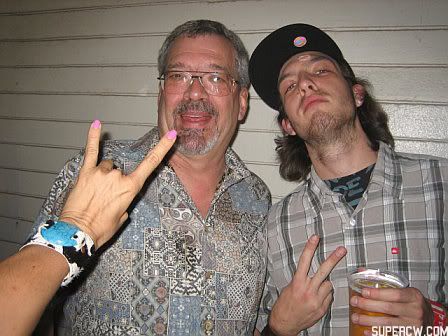 supermodels krista and genevive. HIIIIIIIII there!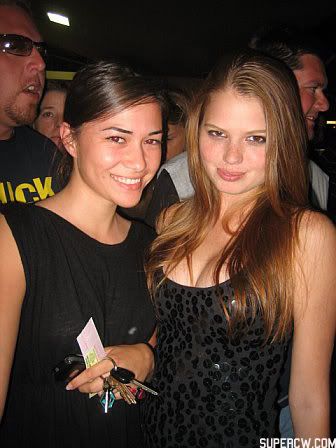 super chinese new year good luck chanel. well hellooooooo.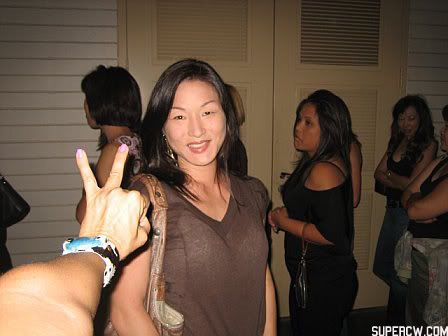 super Christian Yrizarry from Ho'ONUA and now BEACH 5!!! a good friend from back in the day. aw man! CONGRATULATIONS on all your successes here man.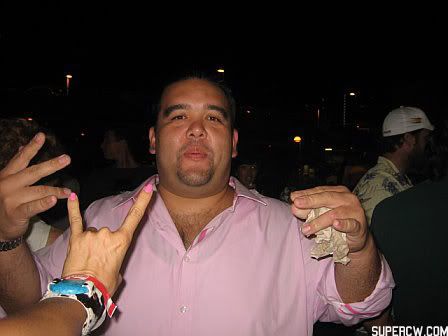 ian colt! the librarian at the intel center! his job was WICKED because instead of like books and periodicals he had like super duper secret books and periodicals.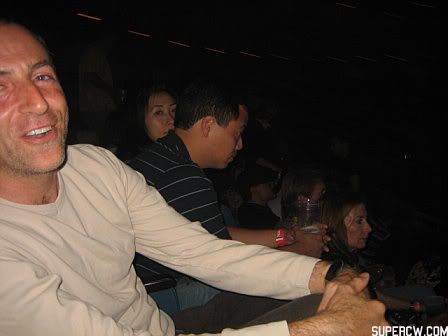 oh ps! we're at the police concert. but i didn't really know what was happening at this point. sake.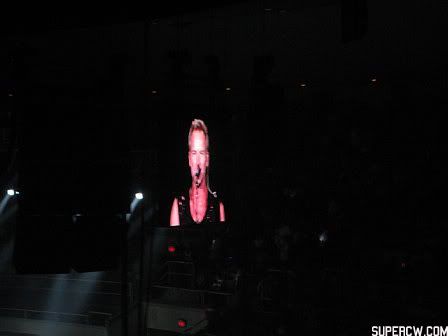 no wait. i remember this part. i was floored. BEST show ever. very simple. very clean. all the songs i lovedlovedloved.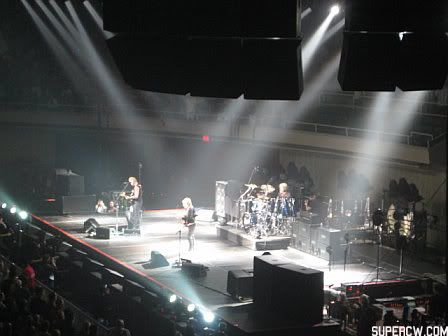 ya there was a lot of you there. anyone who spent $389573298275823 on those floor seats go ahead and let me know where your PHOTOS are! :) i didn't get anything good because i had to sneak in my stealthelph that molly gave me. it got good stuff and even FILM! but i wasn't pretty sake'd at this point. actually, it was more like half a bottle of wine, 3 large asahis and however many bottles of sake'd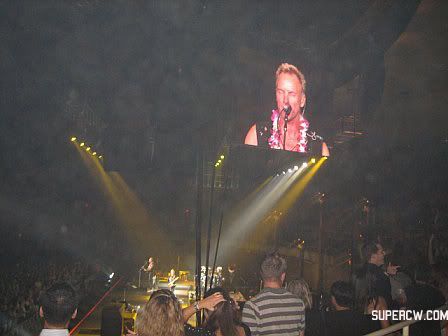 lance holcomb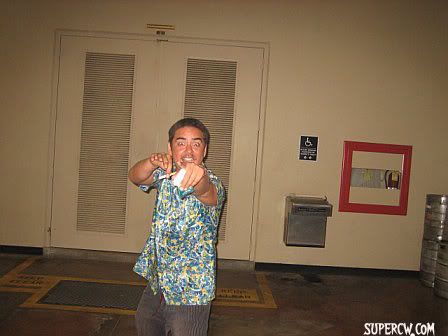 phillip from bamp! hey! minus the bear tomorrow! it was actually THIS shot that got me in to trouble. running around snapping pictures right in front of security at a show that's pretty strict with the whole camera thing isn't the best idea. k? just remember for future reference.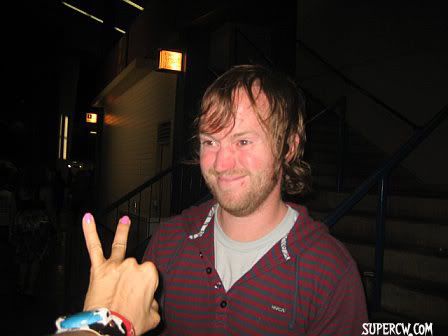 this last shot? well. what happened is a lot more telling than this shot. oh, and go ahead and save this one and internet it all over it you want. i'll forgo the watermark this time. as a gift :)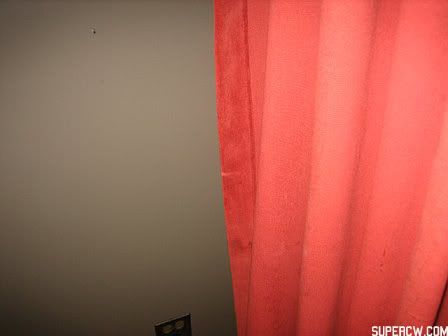 ok ok ok . sorry i know you can tell when i rush through these and when i really take time with them. this one was WAY more about just getting them up already. it's been almost two weeks man. and my camera NOW is full of some WICKED shots from all the second wind i'm having right now. get ready…. cause i'm revived like woah!