what a week huh! i think this was the busiest week of busy busy i've ever had. like ever. blowing off steam tonight is more necessary than it's ever been. last night helped. nothing beats watching the monks from bhutan getting down for kid cudi. nothing! dragon's gift might match it but nothing beats it.
this evening if you want you should support your local graphic designers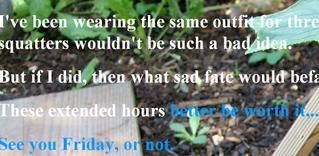 the actual invitation was even better than the temporary landing on dryfck. act like you know? bring a bottle of something over to the airspace workshop at some point this evening and shake the hands of the most brilliant design team this side of the ocean.