hi. doing anything important right now? because if you are, you might want to do this later. i mean. i got another hundred-shot entry here. sorry. but i mean. i know when i'm looking at like shad or patrick's entries and i see the scroll bar on the right is getting closer to the end i'm actually upset by it. i never want them to end! then those few lucky times when there's a 'page 2' at the end, it's like… orgasmic!
well anyway. if you read me you know i was pretty excited about the ticket i got in the mail last week.

this is the for starlight ball at the academy of arts. look at this TICKET! totally pro! serious. i was iffy about going up until this very moment. then there was no way i was going to not be there. more on that later.

meanwhile, i'd been meaning to extend a thank you to some of my honolulu blog-colleagues. i been winning gear left and right!!! watch this space for christa's blogtastic bloggers of honolulu meetup event in '08, but for now look! this is from nadine's fashion tribe blog. rad huh! i had to actually go and buy a nice bag JUST SO i could hang it on this.

and jesse from atypicalliving totally pulled my name from a fitted a few weeks back.

it was so rad. i got shirts up to my ears from tons of people and some stickers from exclusive and stuff. missing anything from fitted but hey, blog winners should NOT be choosers! so never mind!

and eric has been a bit under the weather. and kinda playing beautiful music for honolulu for free. thought he might like some soup up at the contemporary to make him feel better about it. did you know he makes rad websites on the side? like front AND back end. and if you're a principal percussionist i HIGHLY recommend checkout out his orchestration database. amazing!

on to saturday. i mentioned the craze behind that indashio show right? ok. cause i was serious. i wasn't going to not go.

right at 7. it's how i roll…

oh ya! the thing is 'viva las vegas'. hi!

thank GOD there was a cause. i feel good about this. i think mentorship is pretty important for youth, especially since couplehood and marriage isn't what it used to be, which means raising kids isn't what it used to be, which means our youth aren't what we're used to. which could mean trouble.

saw mikey on my way up. hawaii in style tv!!

media craze? check! invites to the entire world? check! rad location with tons of glam? check! don't forget that there some other details that make an event run smoothly though, indashio….

aw! this helps.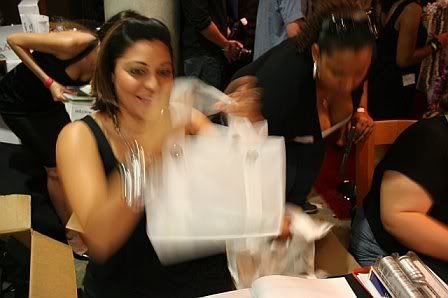 leena wouldn't let me take her photo even tho she looked lovely. LOVELY! and she was working so hard amidst all the ridiculousness as well. i was so impressed. all the staff at the honolulu design center handled pretty amazing considering the craze.

i'll be looking for everyone else's take on this event tho…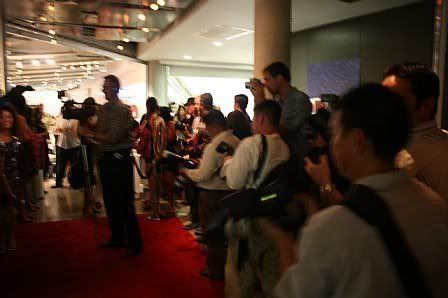 …cause i had to bounce. sorry guys.

wait ps: i want one of EVERYTHING at the honolulu design center, thanks! love, christa

moving on. how about the annual gala for the honolulu academy of arts then….

circo di notte….

elaine!

holukani bake shop!!

paula rath was wearing Bertha Fernandez. a piece she bought right off the runway from the UH fashion show. jealous! elizabeth kieszkowski stuck to classic black, which was still very classy

lovely! and to think there would be an event where this dress would work perfectly. man, i need to be more courageous with my wardrobe collecting.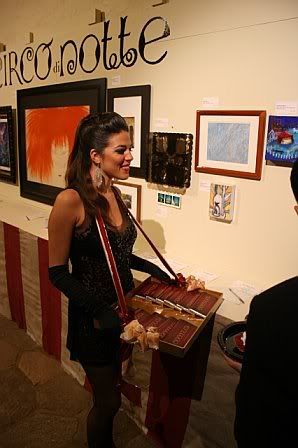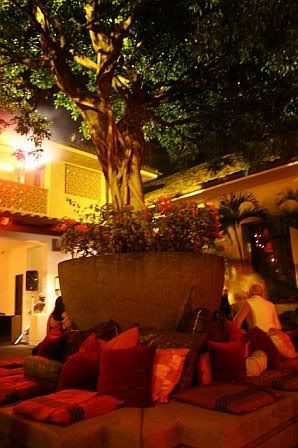 artist alert. dana forsberg! she has a dot come too.…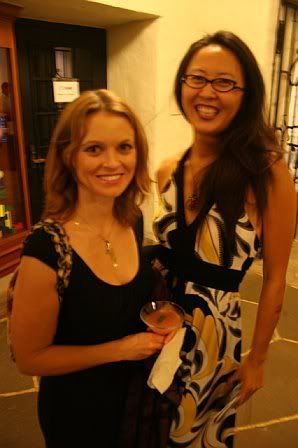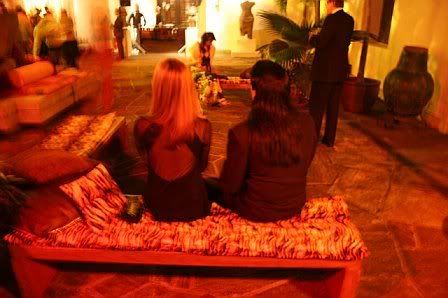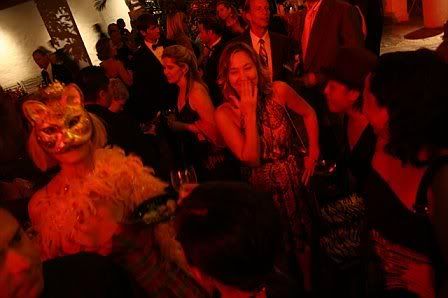 so let's do a little "most radical moment of my life ever" replay shall we?
ok. so i was waiting in this line for quite a while to try the menu of tasty drink selections … when i get a tap on my shoulder from someone saying "i knew you'd be here!"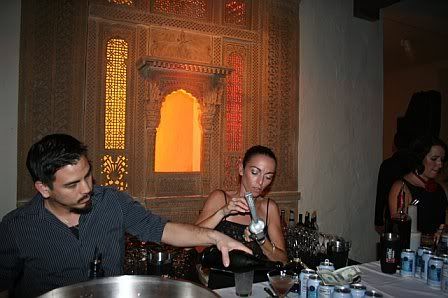 …turn around… do the automatic hand on shoulder kiss hello before it really registered… it's my old pal DANIEL DAE KIM! ddk all day! and mia! woah. HI! so apparently, he google'd the starlight ball to see what time they should arrive and my site was the first one that showed up. so ya ya ya i know people look at my site, but DANIEL DAE KIM?! *fanning out* it was such a nice thing to have happen. the conversation after that, i have no idea. i wanted to say thank you for staying in hawaii even though the filming is halted and for coming to support events like this one and for directing the video for harold's song for the troops and for keeping his head up despite whatever that can happen and just man… for being such a rad human being in general. OH! and for always saying hello and having a conversation with little old me when there's a hundred people there behind me in line with a much more impressive list of credentials [and bank account]. i wanted to say all that but i'm pretty sure i just did some random silly banter while sweating through my silk blouse then ask for a photo.
ps: i so so so badly did NOT want to be in a photo tonight but they insisted so alas… how do you say no to daniel dae kim? so here i am. with my impossible hairdo and unfashionably underdressed gear. with the daniel dae kims. who saw my website. and came to say hello to me. to ME.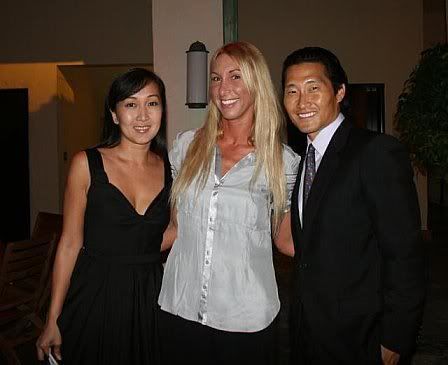 the rest of the evening was lovely.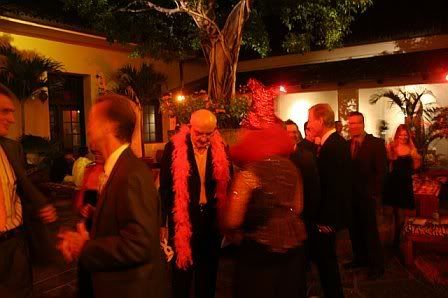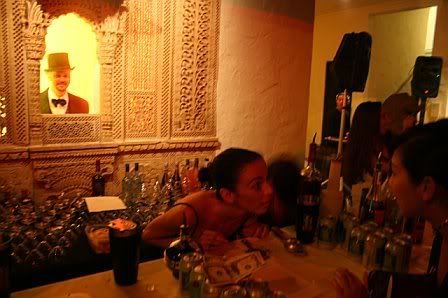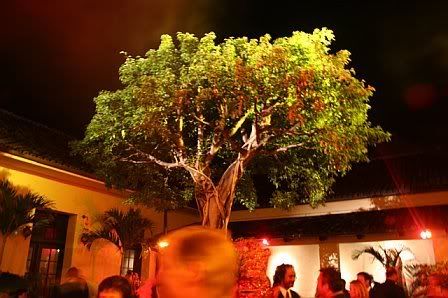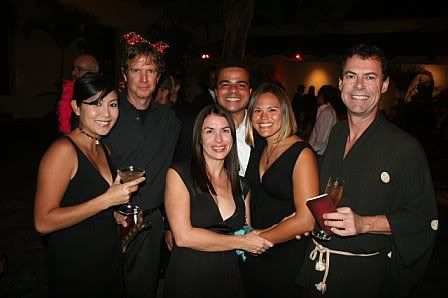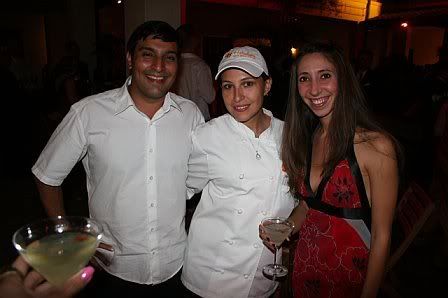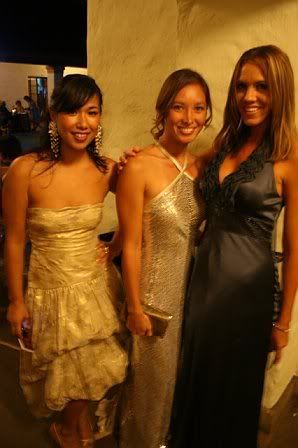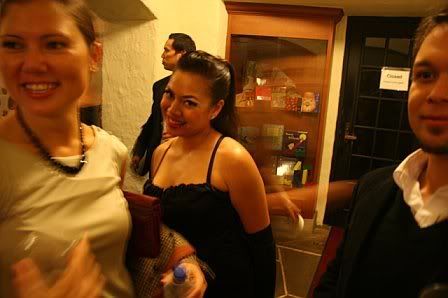 had to get jenko with the flash but it STILL doesn't do her lips justice. ed muncal did the makeup and it was a lipglitterfest to the extreme. SO hot!!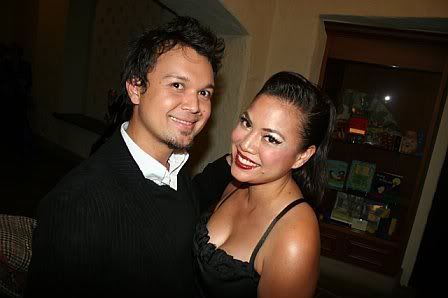 so prada huh!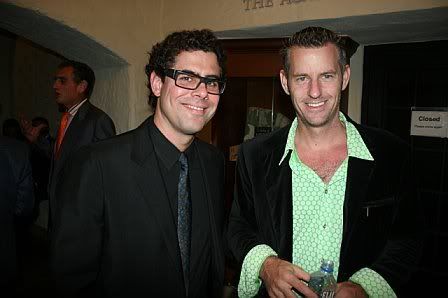 anne and her friend from childhood that reminds me of matthew lillard

finn my former housemate with his lovely lady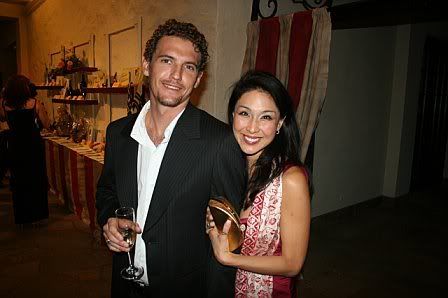 jason genegabus from the starbulletin in a SUIT!! so nice!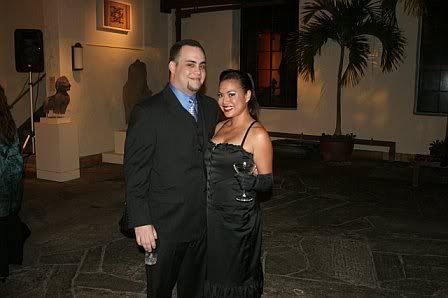 joy kam with her date. JOY KAM! the woman that makes this straight female wish she was a straight male. oh, and as i type this andy baldwin is on his way to *censored* for deployment for a few months. sorry ladies, you'll have to wait until he returns. BUT! he said it's not long, like march. oh man i want to dish SO BAD about the celebrity ladies that call him up now. but i mean, he's my friend. so i can't. [but it's GOOD!]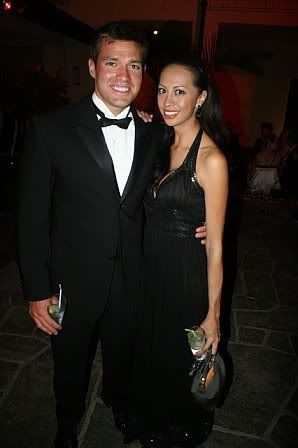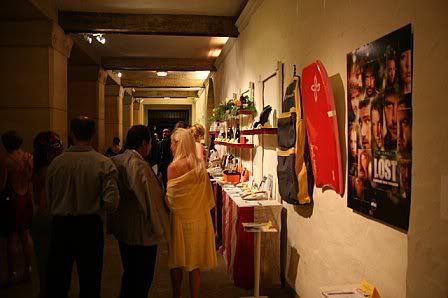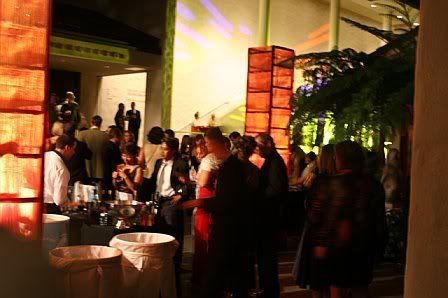 hey guys…

i sneak attacked ginger

the bread pudding was SO good.

thank you for your talents! gracie!

lance rae wins best dressed. sorry blaze. i mean, your suit was super hot but come on… 3-piece half suited with flame shoes HAS to win……

john berger from the starbulletin and the former president of the hawaii bar association [and present charmer]. HI!

sakara blackwell. of the blackwell empire.
[ps you have have HAVE to see her website. she has adopted that technology that lets a person *appear* on your webpage talking and stuff like there's really a miniature sakara there introducing their optimum world! it's so hot.]

hilton blackwell. of the blackwell empire.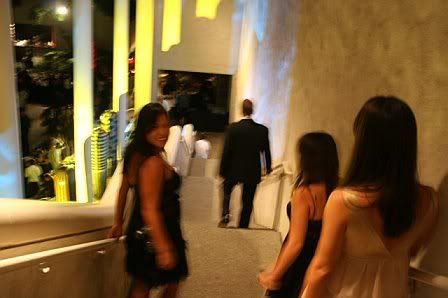 oh look! can you see dan?

ok, here's an easier view. daniel newbill. of the optimum world.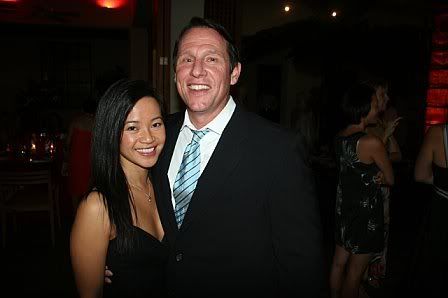 sakara let me crash their $587q3496823495849 dollar table
goody bags for the table buyers. i'll tell you right now that the 2005 christa would have absolutely spent $582490582 dollars to get a $200 prada keychain.

artist alert! had dinner dinner with a work in progress

then checked out mic 3's video premiere party. got there just in time for the performance, which was WOAH!!

what a life!

maria remos a.k.a. the princess of waimanalo. you can see her every wednesday at the listening party up at the hanohano room. free valet! just saying [cough, cough, ZONE EVENT! cough]

saw jesse! saw jake!

saw harumi!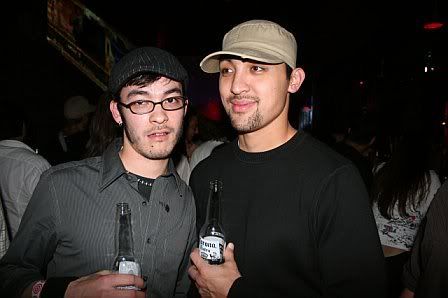 saw jen!

it was like "see mega talent" night i swear. hi everyone! jen is paisley from tempo valley, by the way. in case you haven't been mesmerized by them yet. i shoe battled her to lose just so you could see how cute her socks and boots were.

saw fobby esquire valentino the third! nah, just kidding. it's daniel. mega film talent!
and hi mic3! congratulations on being amazing. remember me? i was the girl lurking your video shoot back in the day….

LOVE the cd. thank you so much!!!

congratulations you guys. serious! loving what you do. i'm totally going to have you do my music video. after my singing lessons, of course.
oh woah. managed to see indigo as well. mega saturday huh!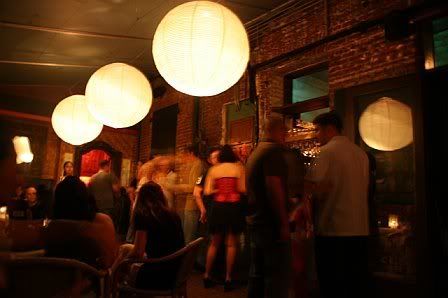 saw moka!
saw bj!
saw a black eye!
saw g spot!
saw eskae! steve! the guy that's everywhere. whatchooo know about SOUL CLAP!!
omg. i think i'll have to do a 'to be continued…" thing. why? well, starting now i have about 200 more shots JUST from sunday…..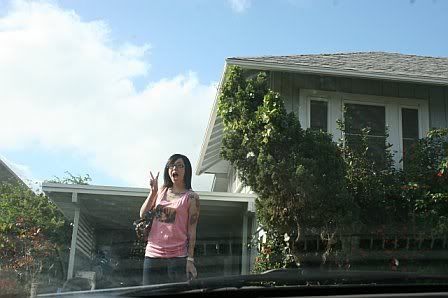 but i'll show some now… shanelle and art and i went to have sunday-park-day with shane curtis and his outer space bbq grill…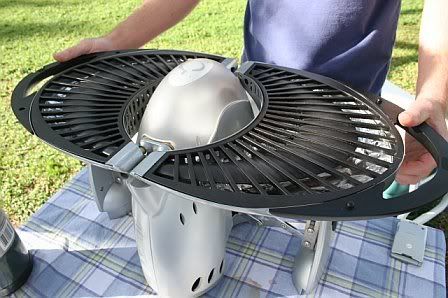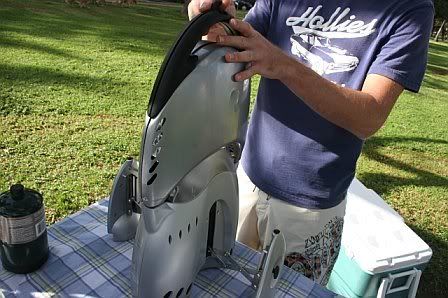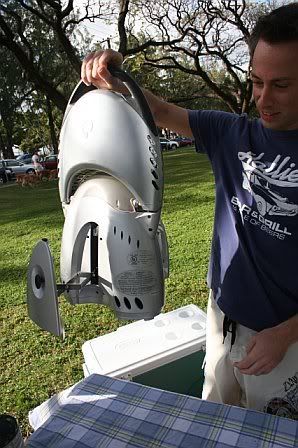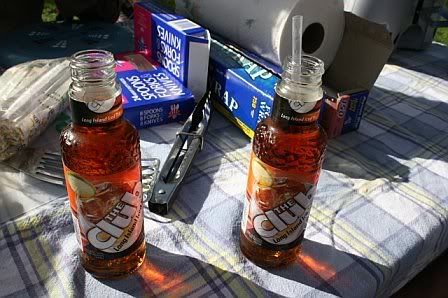 we had a shades twins thing going. totally unplanned! and rice cut raven's hair. doesn't it look DIVINE!?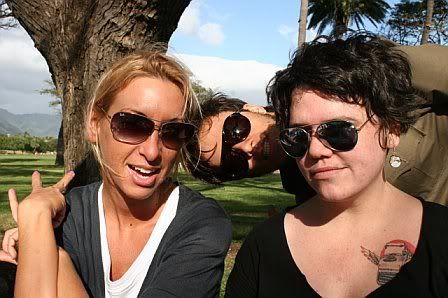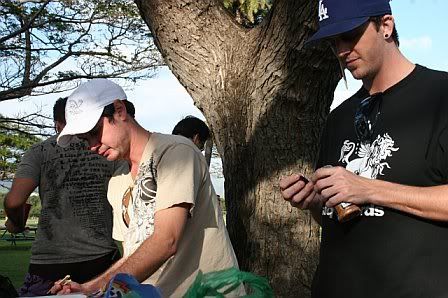 the chicken was kickin
bachi ball sunday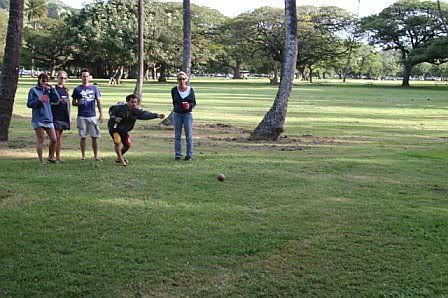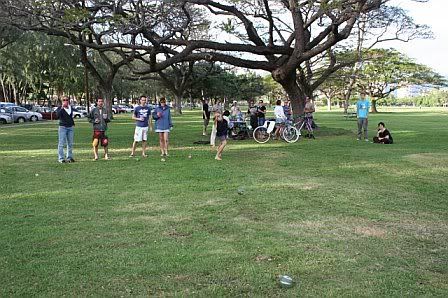 art and shanelle sunday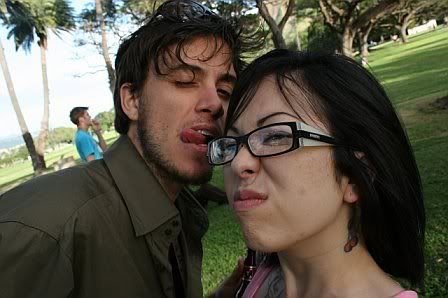 boom box sunday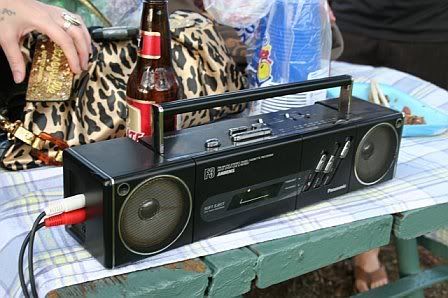 hooray sunday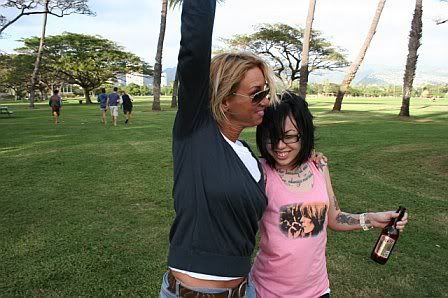 i didn't drive after. i didn't drink those long island tea things. i just get tired of driving sometimes…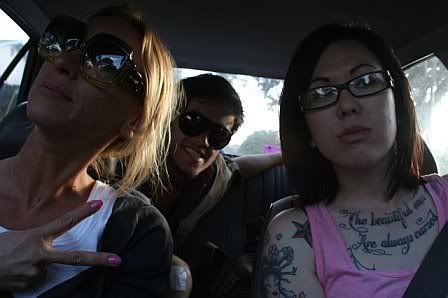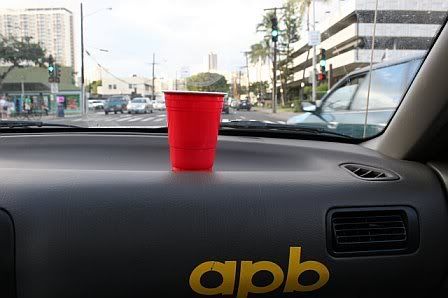 we got manicures instead. all three of us. shanelle's wins! i'm really in to hot pink nails right now. i meant to tell kalima when i saw him that i had my nails did for the a trak/kid sister show too but i didn't get a chance. next time!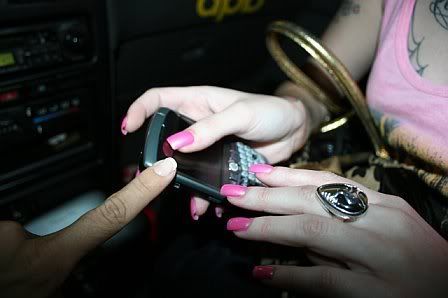 watched shanelle spend lots of cash on rad stuff like bags and jewelry. i spent mine on 'i'm sorry' bath gifts.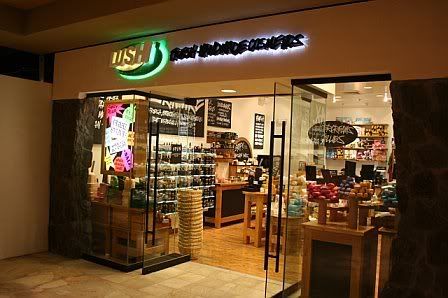 time to go. maybe more picnic shots next time. since artcam has like TEN THOUSAND super good ones. i'm sorry i didn't post them all here hon. the starlight ball wins that spotlight this time. it was such a lovely event. and another ddk moment for me. i mean… you understand right? shit. you're probably not even reading this. forget it!
til next time!