ah YES! almost didn't get to shoot ANYTHING at the visionary holiday party because stupid me left my camera battery in its charger. it happens! good thing charlieboy808 has the same body. and let me borrow. i did a quick run around grabbing some photos from chais last week. vre holiday party! that's all five stations under one tent. woooo!
miss chanel from the zone cafe in the morning and her amazing plus one the one and only Miss OLENA RUBIN!
chanel and i actually had an unplanned plus-one off. her with olena and me with makana. who wins? the most amazing slack key guitar playing wonder kid turned grown up emotionally mature lyricist versus the hottest smile for days from khon? this could very well be a tie folks…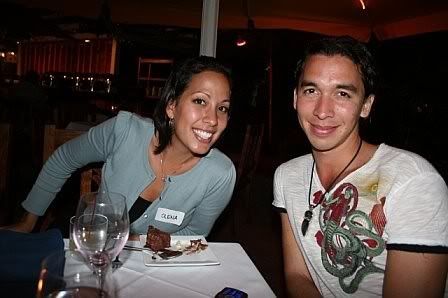 the door prizes were epic. except for the fact that i didn't win one. they sucked, actually.
cedric and brandon from promotions and rella from the bomb. ced and rella aren't bored, by the way. they probably just don't want to be in my blog right now.
mars from the kpoi morning drive
charlie gave me a new lens for the holidays! i needed one BAD. so what if it's just the standard default blah one you get with the camera. it's still a NEW lens for me….
sorry to anyone crushing on slick vic from the bomb's morning show. he's very much taken.
so is davey shindig from the john noland show. THAT'S RIGHT! davey works at vre! heh.
ps: try to step over to his huge cd-release party friday. i was lucky enough to get a preview. it's banging!
so is mandy suganuma. banging AND taken. kumu morning show. frank was around too but he dug out after mc'ing the give aways to go to another party. party man frank.
i tried. chais? rules.
meanwhile in my cubicle area. o-dogg is still around! it's like 8pm man. get outta here.
spent last wednesday pearl tasting at accents…

with the social wahines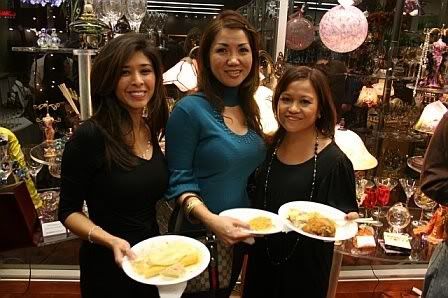 okay, it was the first social wahines CO-ED event. it was pretty crowded.
been seeing a lot of shilpa lately!!
naomi! pacific edge magazine! my publisher? HI! so pac edge has partnered with the social wahines. fabulous professional networking group for women? meet fabulous business and networking magazine for all. talk amongst yourselves! [then flip to my column in the back. ahem!]
what the….joe bock! JOEEEEE! why can't you hear me!?!?!?
this was a benefit for SCORE, by the way. SCORE for SCORE!
ps: accents honolulu is a pretty amazing store. i would have stayed longer but there were so many people and so many breakable things… it was a super-cw-disaster waiting to happen. [for those of you that don't know me personally, i'm EXTREMELY clumsy]
early birthday christamas meal guess where!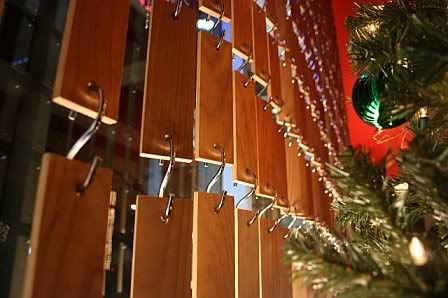 guess! hint… they didn't have this particular dish three months ago….
meanwhile in the KUMU studio. AH! there's frank! with THE MAYOR! heh. whats up MUFI!
and nirvana is doing fine. he doesn't visit me as much as he used to tho. sad face.
ok listen. i am stuck doing this update very late in my freezing cold office while it's scary and dark outside and all i want to do is snuggle on my couch and watch heroes online right now. how about a quick captionless run for my birthday? i'll just post all of em so it can be like you were there. k? these are all from friday night at the enterprise party. one of my favorite places to be on a friday. it's at the new spot called The LOFT and the place is epic, k? K!: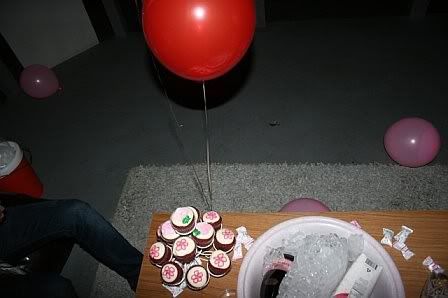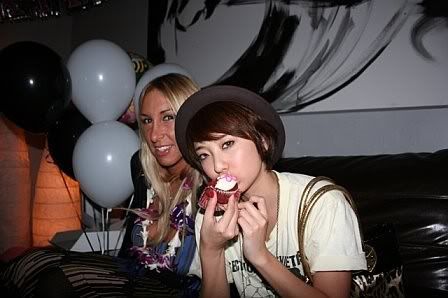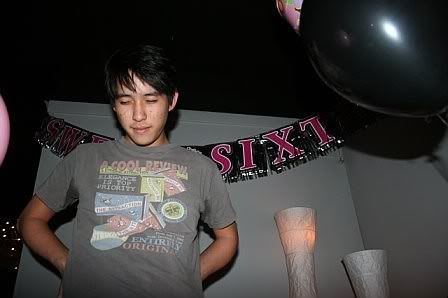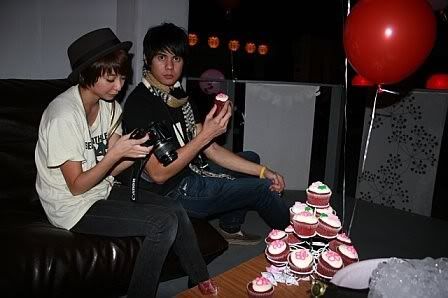 [test shot of my 'area' to make sure it was cute enough. it WAS a super duper duper sweet 16 you know….]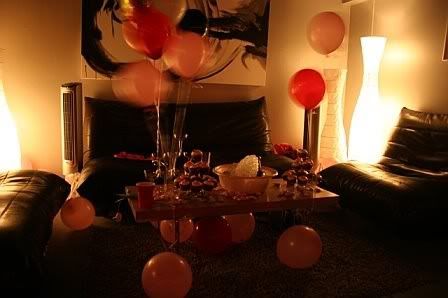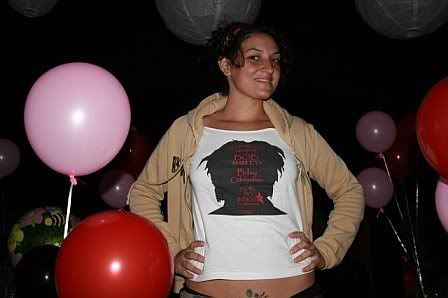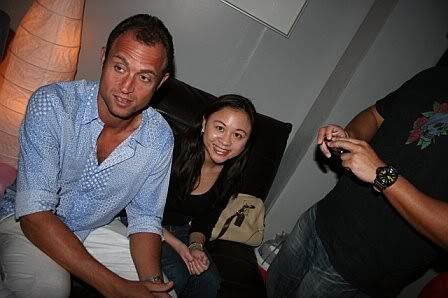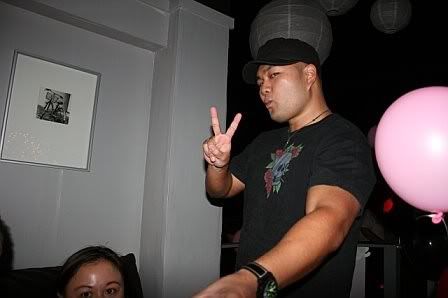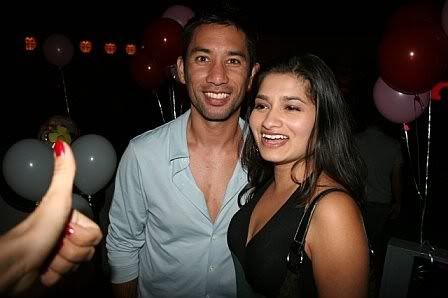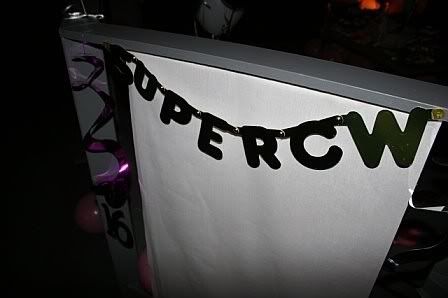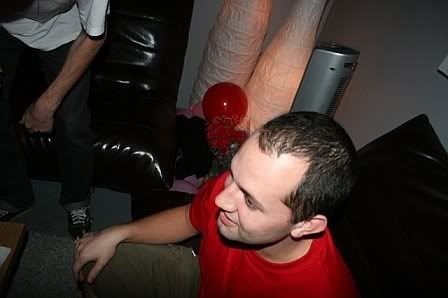 hi! like i really can keep my mouth TOTALLY shut through these. esp when germ shows up boastin his new finger tats…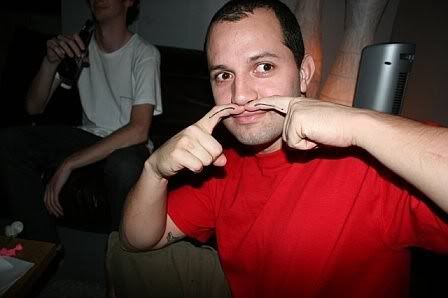 …with TWO options! no shit! yes they real.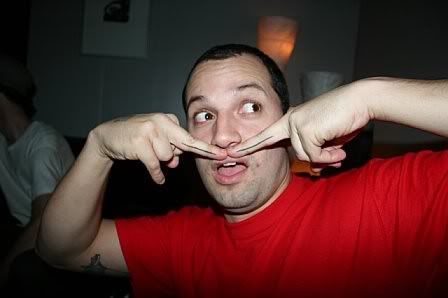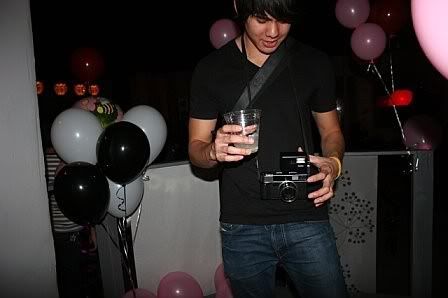 i KNOW right? how badass is this GIFT! michael keany. duh. ps: *fanning out*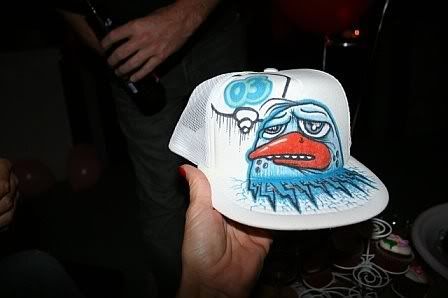 tried to watch battle with marilyn's rock band…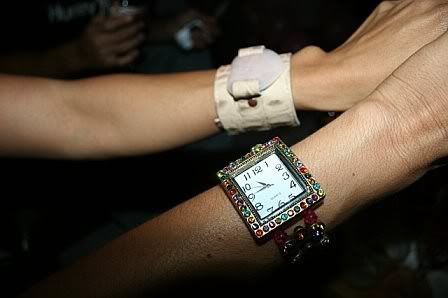 …until i learned that I GOT ONE TOO!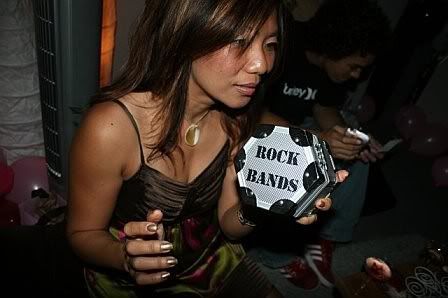 so i rock band battled. no WAY. these things are major. i mean… BONO wears one. and she said steve aoki just grabbed one while he was here. badass.
read all about em.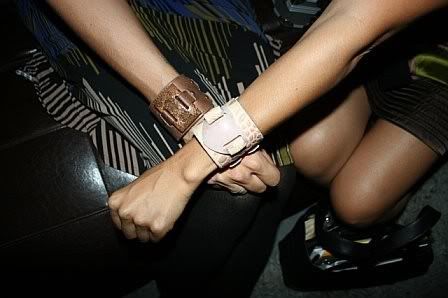 i so wanted to step over to the thirtyninehotel christmas party. everyone coming through from there had this awesome holiday sprint vibe energy thing going.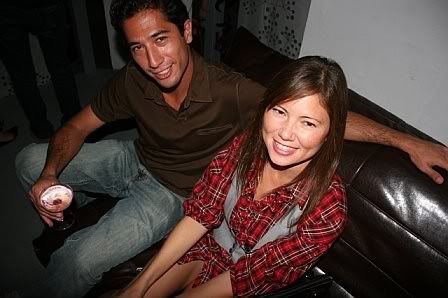 ps: braxton olita formed this heart-stopping talentmesh with that amazing bassist that frequents about in tempo valley. they were crazy good.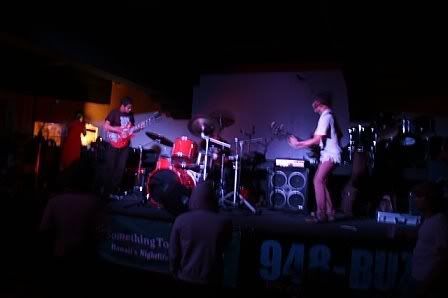 i am SO jealous of people who can bend over and never show crack. i remember seeing maria at sandy's with these itty bitty bikini bottoms and remember thinking 'girl… do you even HAVE one??".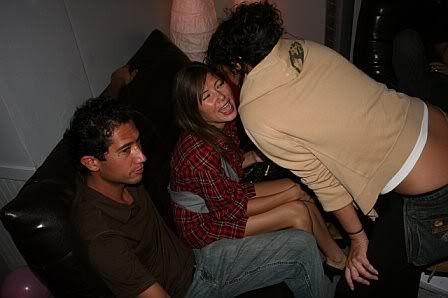 oh shit! i was supposed to just dump all these and not talk … hahaha. my bad.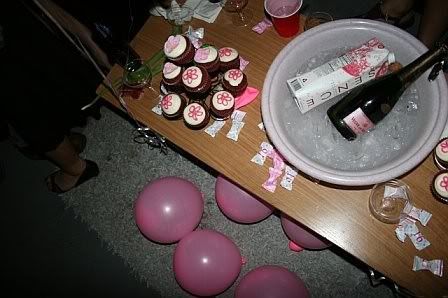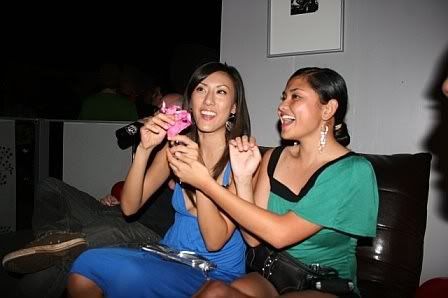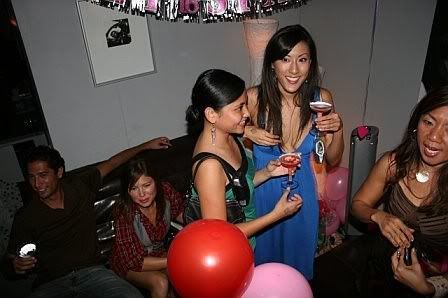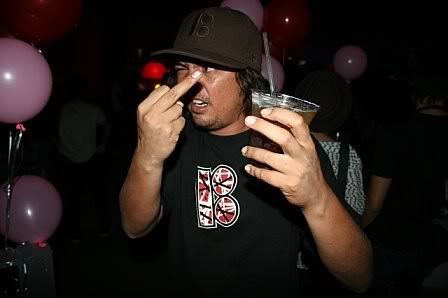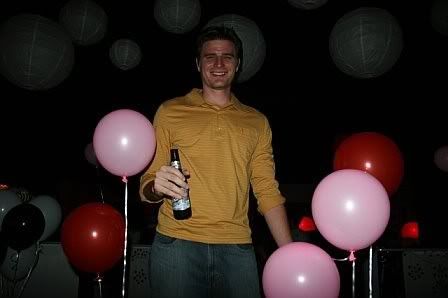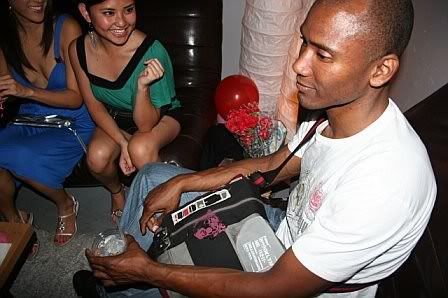 suzy ford saved my ass in every form of the word. her and her girls stayed ALL night too. party! she said it was nice to be somewhere different for once. heh. see you new year's eve miss!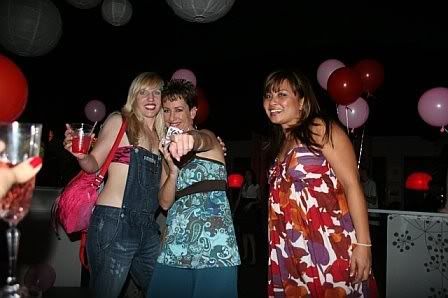 katie from 808scenezine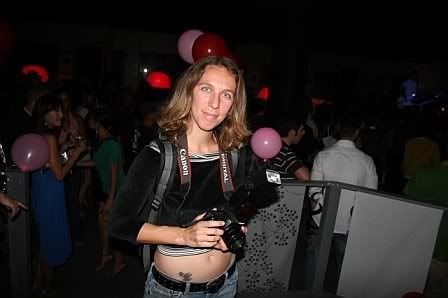 woah. guess flash finally made it…..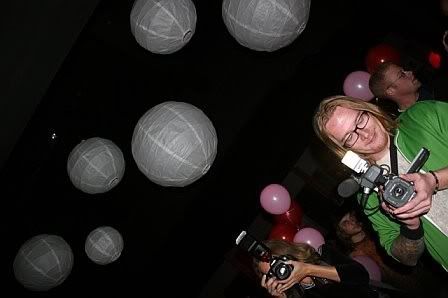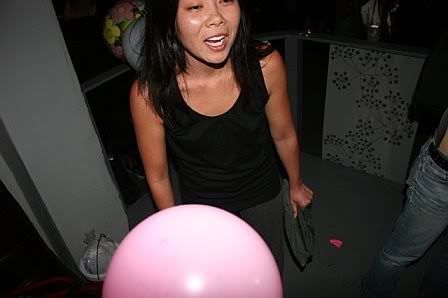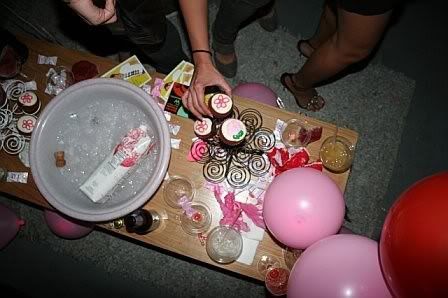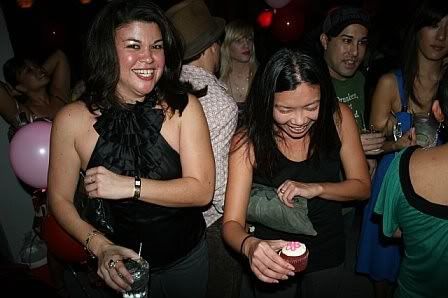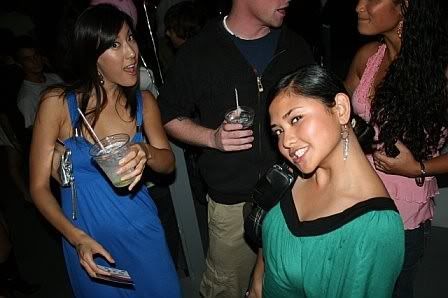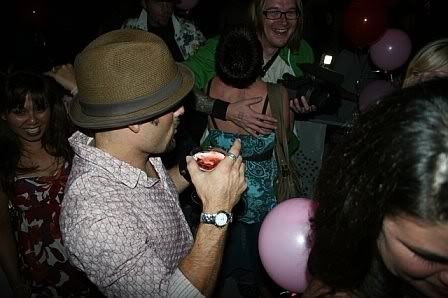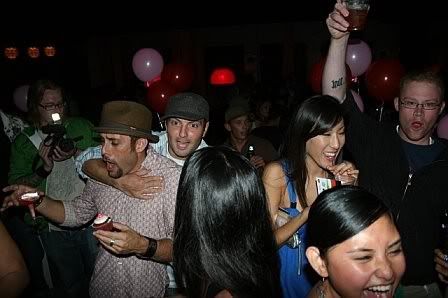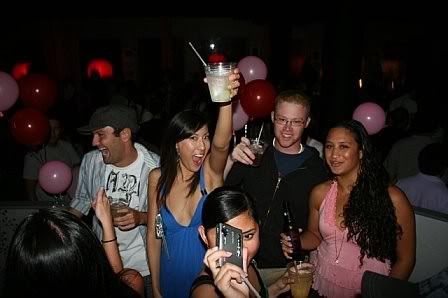 it's very easy to spot flashcam these days. they are usually the only ones in total focus. HOW do you do that flash???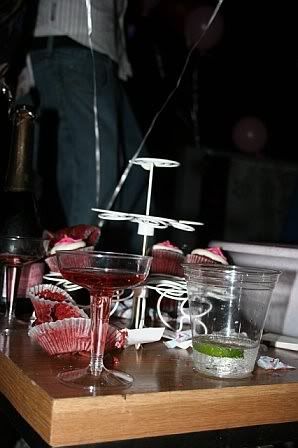 life in the flash supercw lane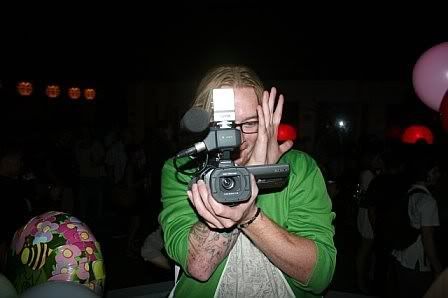 948-buzz supercw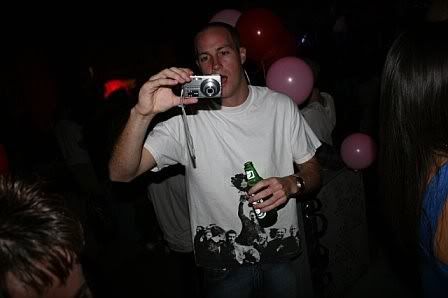 www dot dosomethingtonight supercwsomethingtonight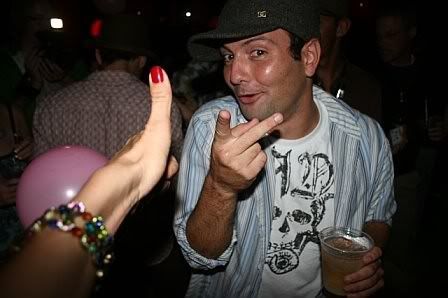 danceonpartyon supercwonpartyon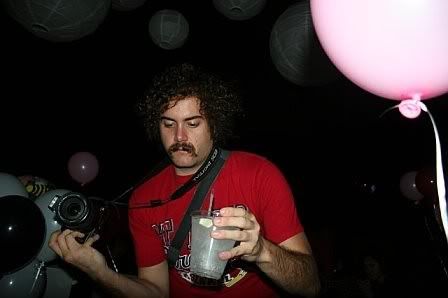 oh ya, i'm supposed to be not talking so i can get THROUGH this update. *sigh* so many moments tho…. here's a load of faces: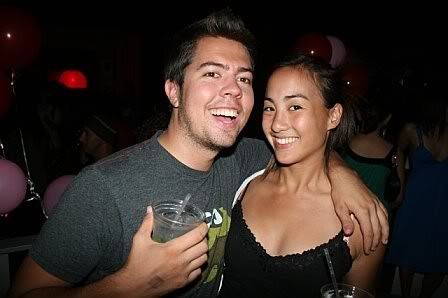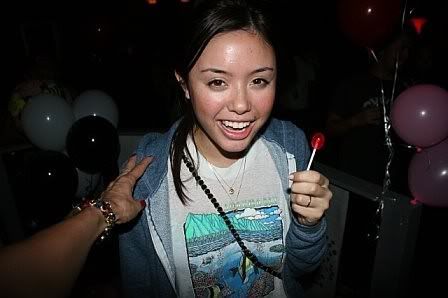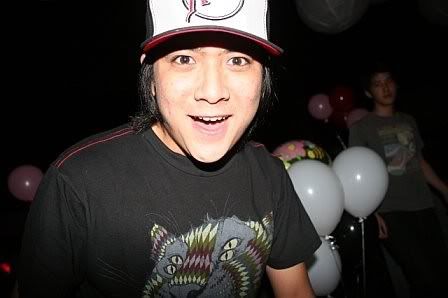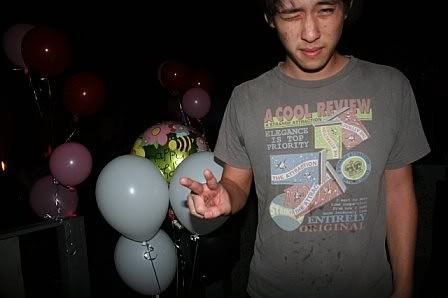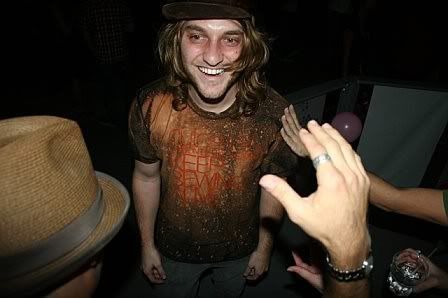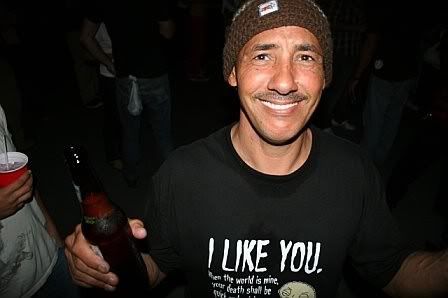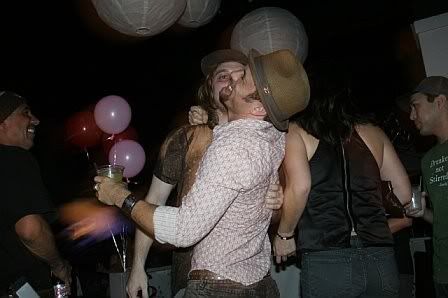 jarold better be telling andy about the video premiere that he's been being filmed for since he was in high school. it's happening THIS SATURDAY. i can't believe it. it's actually happening. i don't even skate and i'm excited. i can't imagine what it must be like if you're IN the thing….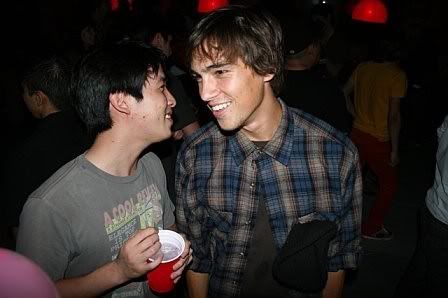 hokulani bake shop for DAYS! thank you ana and tushar THANK YOU THANK YOU!!!!!! the cupcakes naturally were the best damn thing about this little event :)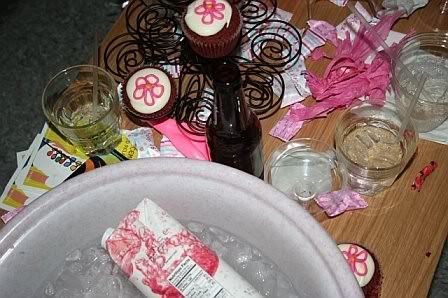 well, that and the fact that anne sneaked me a stella back in from the thirtyninehotel christmas party. lovesu!!
look at this FACE! jarold is fucking 21 now. i didn't believe him at all.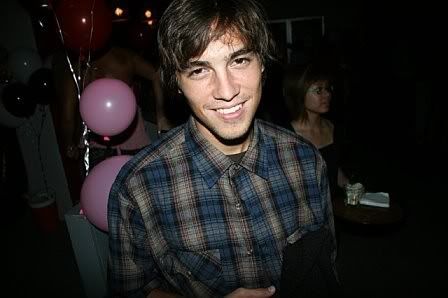 i actually carded the guy.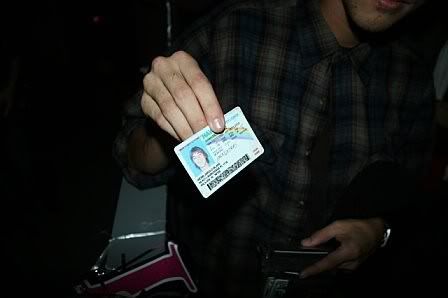 alright then. i guess i'll introduce you to my lovely friends now. PLEASE don't pull an applenuts tho and get my ass arrested tho k? THANKS!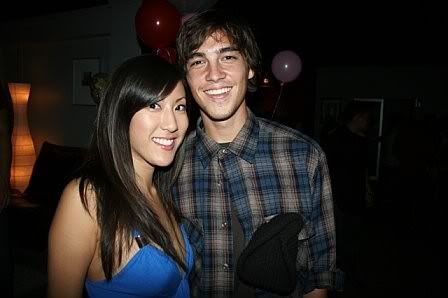 sachie is home! sachie! she goes to oregon now i think… good state!
hahahha eskae made it. yay. i see you.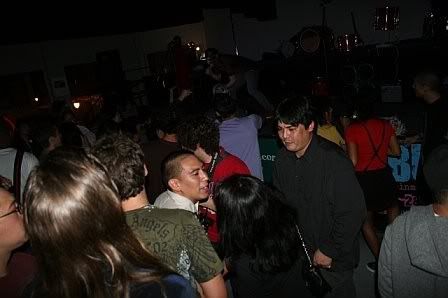 he got somewhat accosted on his way in….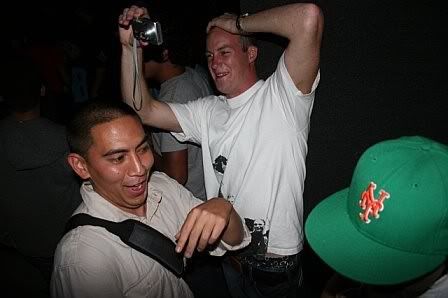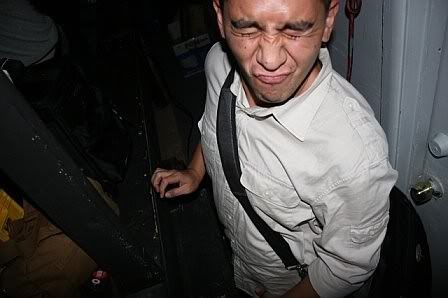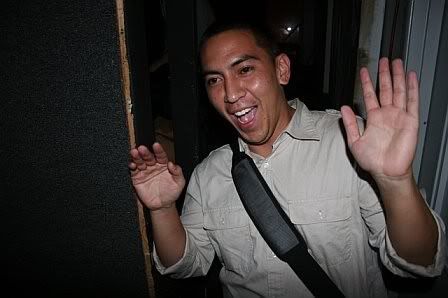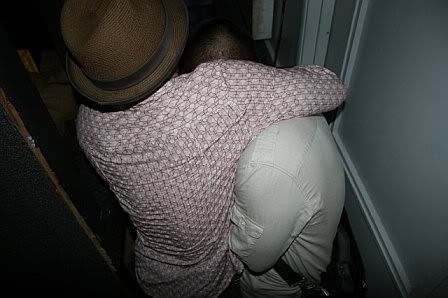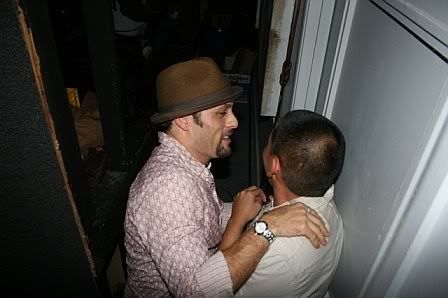 ha ha sometimes when i cheers people while i lurk them they try to take my bottle. it always cracks me up.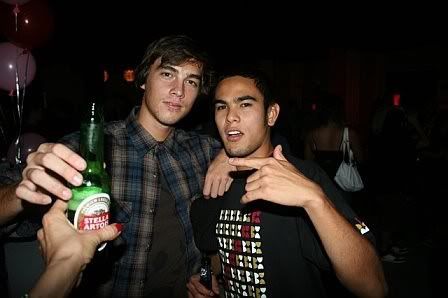 anton glamb is home for the holidays as well. performing happened.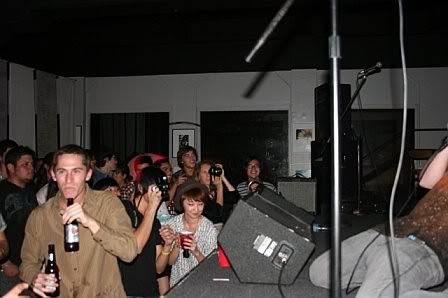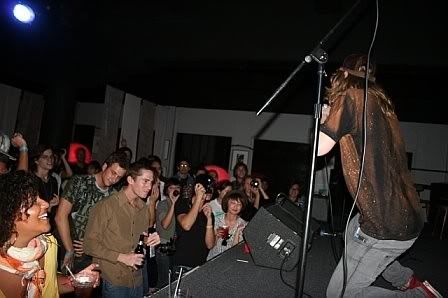 ya i totally discovered tv online. so i watched all of LOST season 3 online in like one weekend. saw joah. i think? weren't you one of the dudes that got exploded when you tried to find the pregnant women in the tents with white rocks? how was that man….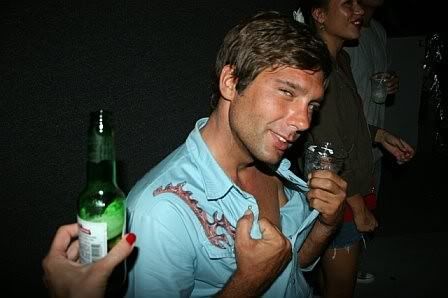 ha ha caught the crew in the middle of a serious dish sesh.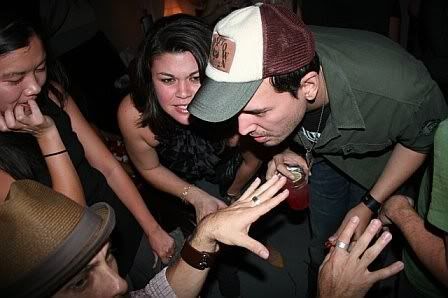 shane curtis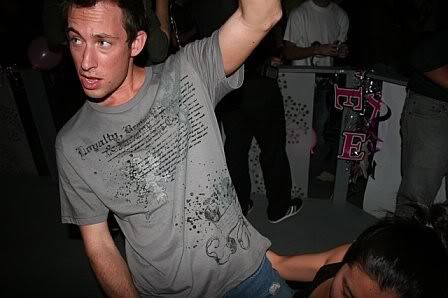 the show? oh ya. it's called life in the flash lane. i really want to see this. he totally interacts with the camera guy and i bet it's super funny. it should be called life in the fun bobby lane tho… just saying!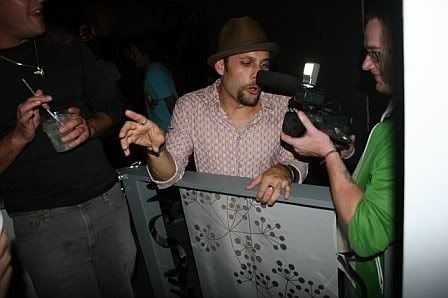 ha ha caught the party ride on my way out. booo! guess who's in that car! GUESS!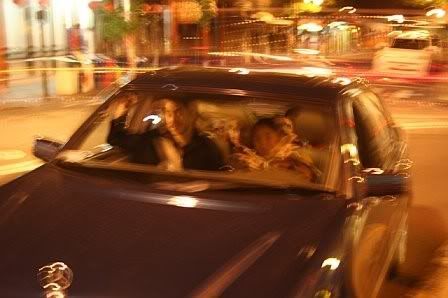 spent some of the holiday weekend chillaxing beachside with the bhutan visitors outside lush at the royal hawaiian shopping center…. YA there's a lush here!!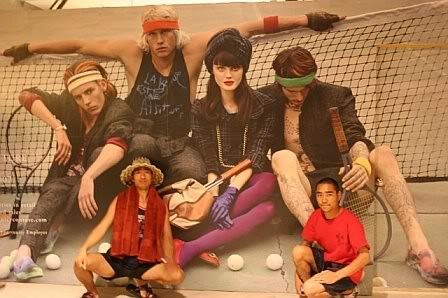 and YA i went to the natural koncepts video premiere on saturday. it was the first time i had ever been up to cirque. it's cool! the performers come out and do stuff right on the dance floor. we were also treated to a show inside before the video…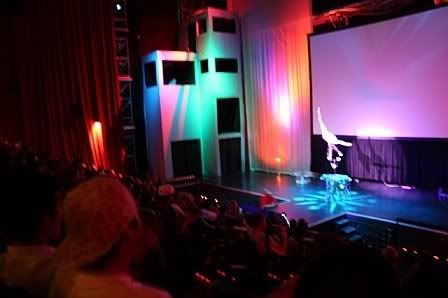 …from a contortionist….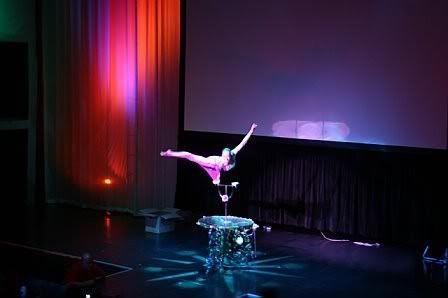 …that was EXTREMELY well received by the crowd of open-bar-pre-gaming menfolk.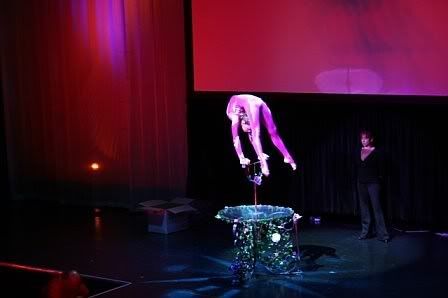 WHAT!??! it's already wednesday? SHIT! i gotta go. you have no idea how busy i am right now. let's talk soon.
cw