so driving in to work i hear my old pal paul ogata on the bomb morning show. i ran a few red lights to get there before he left and snap this photo. PAUL OGATA! who saw his show last week? that's one funny guy right there.



went back in time at the very last minute to la mariana as well. i was im'ing ryan– probably to ask how to do something in wordpress– and he was like 'come tonight!' and i was like 'come to what?' and he was like 'the HawaiiThreads.com christmas party!' and i was like 'OKAY!'.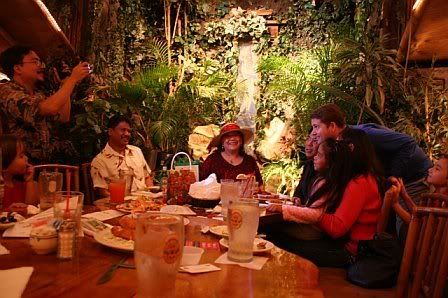 ryan ozawa's baby girl. she's famous

so is his baby boy.

so, burt lum. bytemarks! he's having an unconference conference on technology and such things in january. i'm really excited. you can go here if you want to participate. an unfoncerence conference is the kind with no 'real' rules or long winded pitches. just like minds talking story. for the most part. i'll be there. hyped.

gift exchanges are always better with a twist.
except when it's a $10 grab bag gift and someone gets SUPERBAD on dvd then the rest of us are hella jealous. no, i still haven't seen it.
meanwhile at the station. rick rock's pombaby is what finally convinced doug to get a puppy i think. we haven't seen a lot of him since.

thursday was a special preview of new special venue at clearchannel.
they will be doing a lot more live performances now with visiting artists. they also have capability to livestream. wooooo!
it is set up like a very intimate listening room. hella tight.
kevin cotton love-loving hoang.
it was intimate but it wasn't intimate. hella people.
i really did ask clarence if i could take this shot before i snapped it. it still looks like i caught him off guard. so ya. citizen cope, everyone. wooo.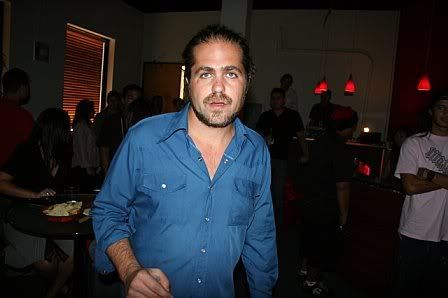 he is a more hip hop jose gonzales if i had to describe. very sweet songs with a very heavy voice. unique. it was a nice show.
oh hey woah! look! your face is over there on the wall dude….
friday met up with the arthur for the drinks in the waikiki.
i didn't take much shots but he did…
we appreciated okto hekion's art after. shit. i remember when he was making this back in the day. i believe it was in the first ever art show at thirtyninehotel too. someone bought it before i got there. i was hella pissed.
tino's stuff was up as well. i got a couple pieces. hot stuff.s
so pipe dreams uprooted and moved about three storefronts over. they had a little party. i know you can't see but that's paula fuga up there. i know right! big time. whoever doesn't have her lilikoi album yet should get on that.
thirtyninehotel after. duh. horkilr bgp.
i got phone-passed to say hello to chittom when we were at the art show. apparently he didn't believe i was cruising with arthur. whatever! we been homeys for evs..
anne said germ can switch this friday to make my big birthday bash. i heard her say it myself.
ooklah was back at thirtynine, by the way….
…that's why it was so crazy.
and fun
jenny is back. i didn't even recognize her. she's all growns up.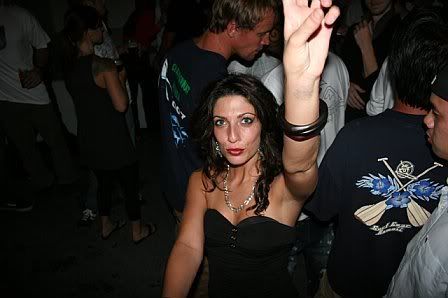 miguel miggs was next door at Next Door. when i heard about him i totally thought it was next door miguel that was playing. then i'd hear all these gasps that i don't know who this dude is. sorry.
but ya i guess when he's in town shit goes off. house music.

upstairs was a whole other universe of fun stuffs tho. someone's birthday. someone's prom party. those always go off.

i had just missed the 80s music tho, although i heard someone asked zachariah to play some. ha!
nah, no worries brotherloveman. it was still fun. like that theme can be anything but.
especially with the types we got.
lorenz from ilovephotos.com. yup, we have dot coms out here! cool eh! oooo nice bag.
ps: mark's jacket.

frida's fashionably late
and arthur's wearing a dior sleepmask on his head.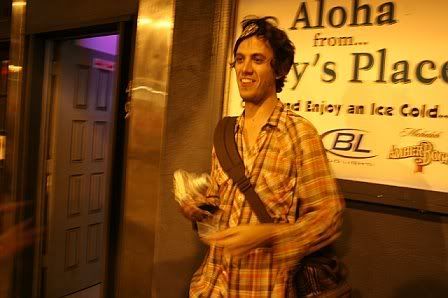 saturday december birthdays. aly gator celebrated at pipeline with aaron vb. the newest indieITcouple.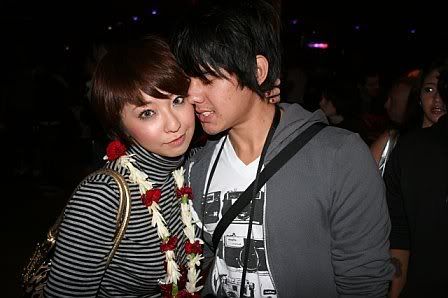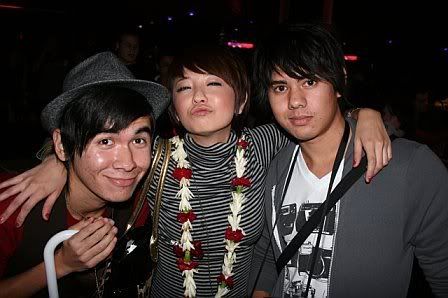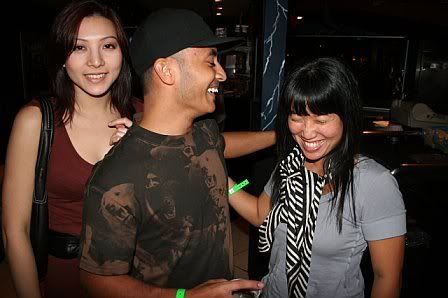 my long lost twin brother cj was there too. well, it was an etnies thing you see. i think he rides for them. they totally paid for a huge concert with ima robot. free for all. even the kids. i know right! bomb.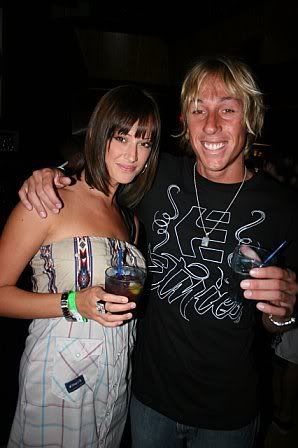 they even brought treats.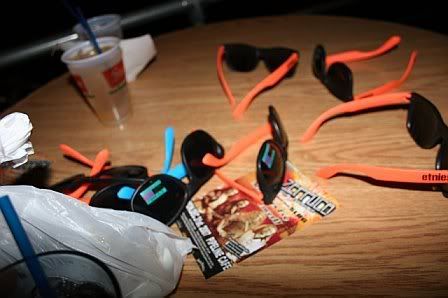 and one jewsnake. mark! what up dude. still killing it on the mainland i see.
mark and aaron scooped me. as well as many others.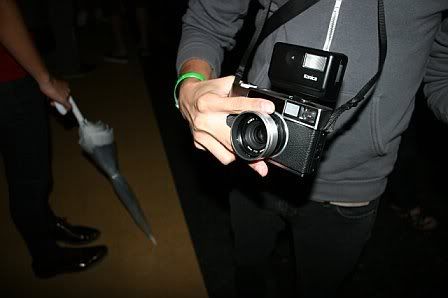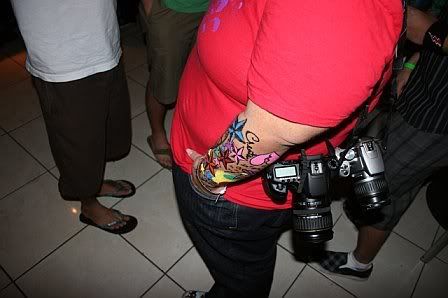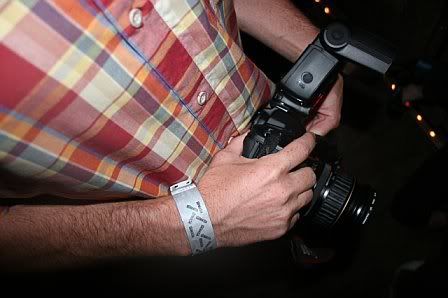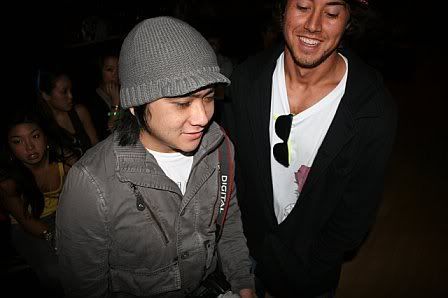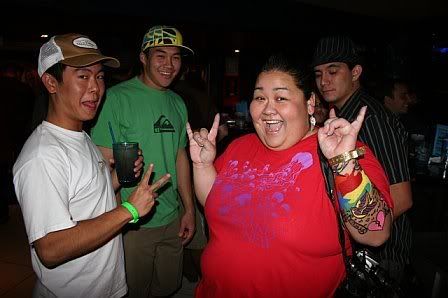 HEY. so who else has had a conversation with andy ida? does he NOT have a southern accent? am i seriously the only one that thinks that? i think i'm going insane. someone please tell me they hear it too.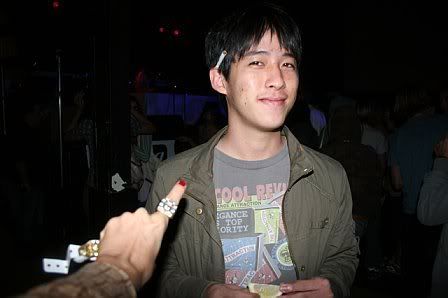 guns n bombs.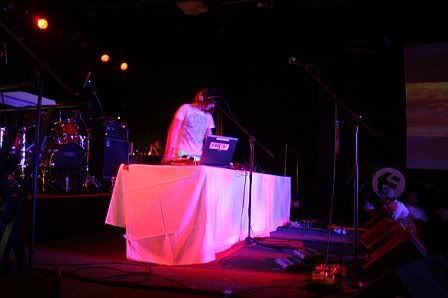 all ages tonight. nice to see what you guys been up to, but i hate how you grow up so fast. i'm sure the next time i turn around you'll be buying houses and repping some national bath and beauty retail chain.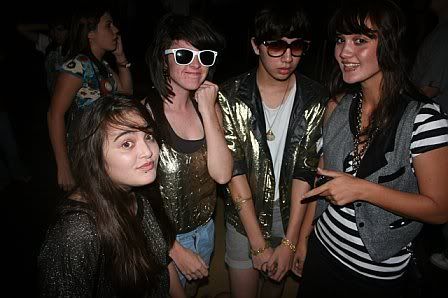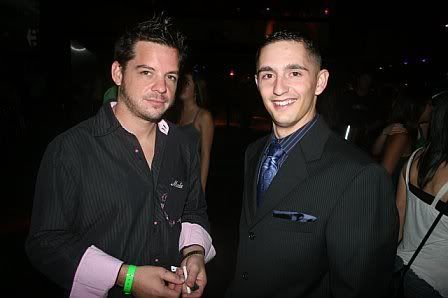 meanwhile upstairs. maria in the good seats looking lovely as ever. glowing even. what's up girl! i heard you engaged but dayum. holiday fever?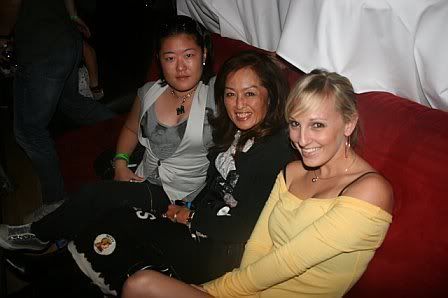 oh, and ima robot is on.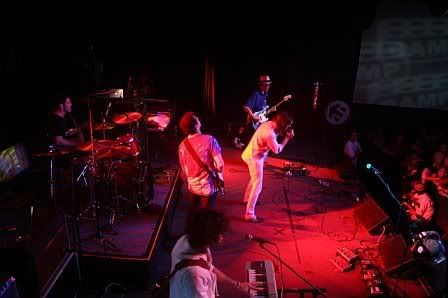 and oh hey. you probably can't tell but rob brink was here too. see the tie? yup. honolulu's big time now.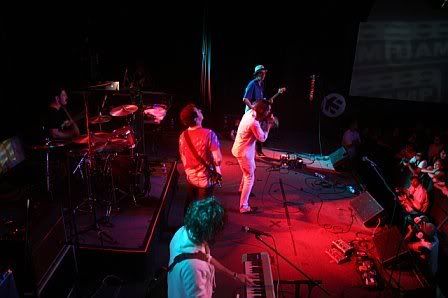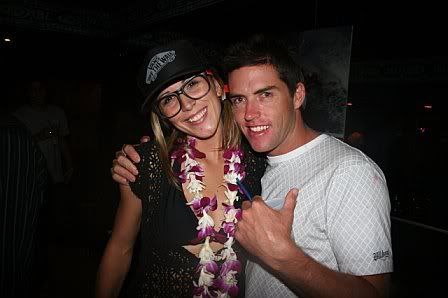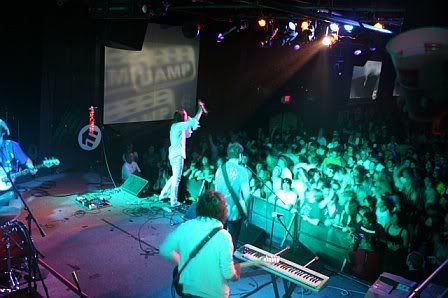 hi, i'm the most adorable musician on the planet period! love, the guy in ima robot.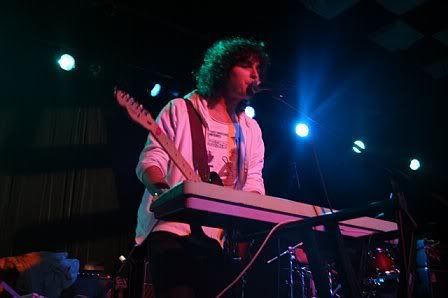 so we got the one and only mr brink AND the cobrasnake down there in the pit snapping away right by me. i'm gonna get scooped so hard.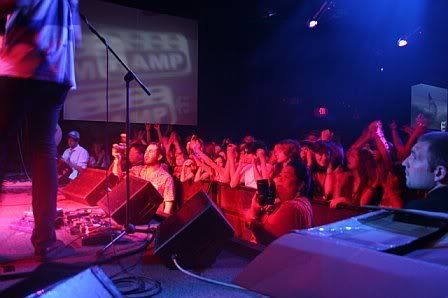 i could barely get anything just thinking about it.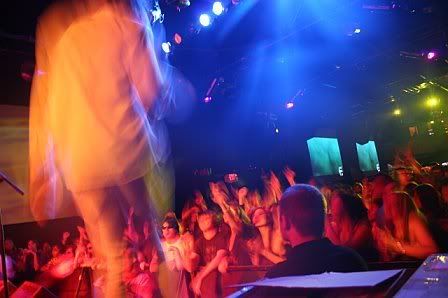 well, there's this.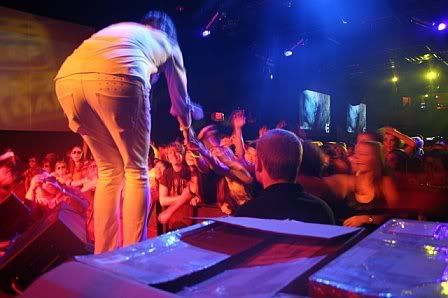 drew from cli imaging was even up there– i think he saw my apprehension because he let me borrow his flash for a second.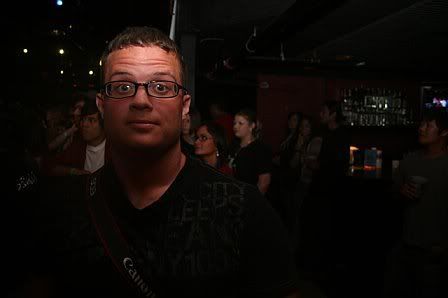 oooo me likey.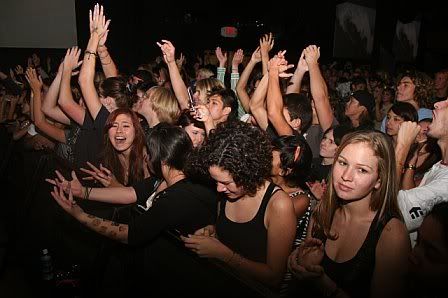 OH YA! this is hot. good thing my birthday is this friday. maybe someone's got one lying around to pass along? EH!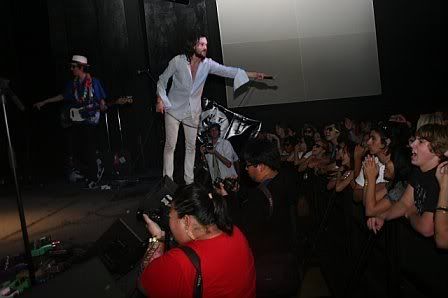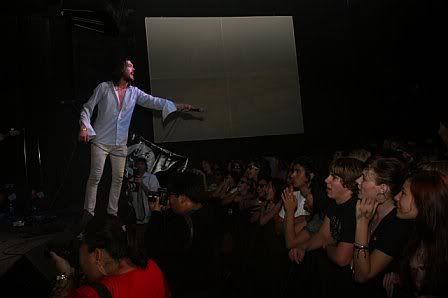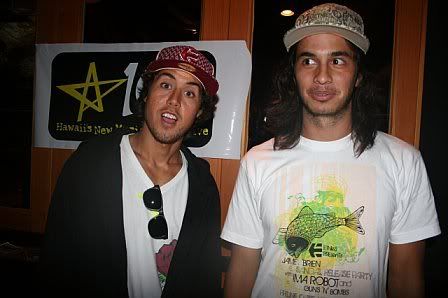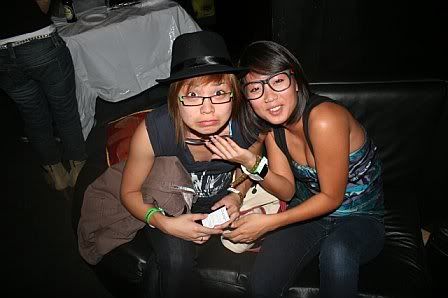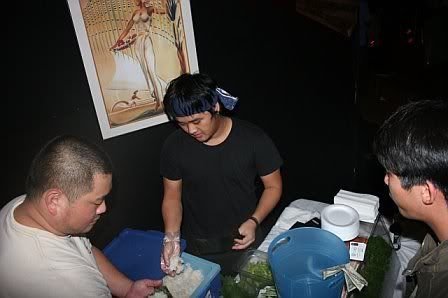 matty told me about this new mtv show that is all about ryan sheckler. i watched it online and TOTALLY fell in love with his baby brother. awwww! it was weird to see him after tho. i mean. i like, saw him cry and stuff. awkward. but hey ryan! if you weren't hella popular with the kids before then you are now, man.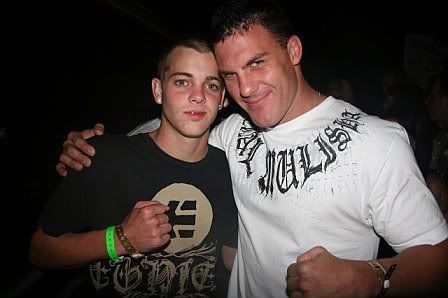 chad no doubt telling yamasato about the vid. it's DONE! premiering dec 29th. no shit. people have been waiting on that one for literally years.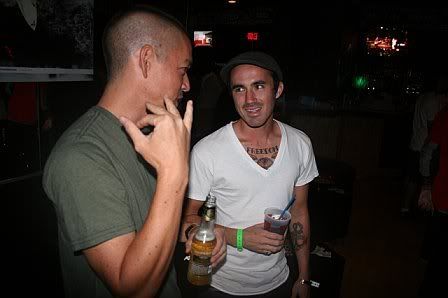 someone a little too hyped to see aubco. the A in bamp.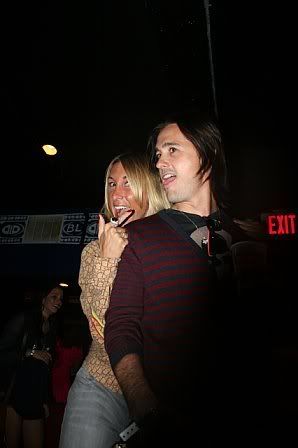 someone a little too hyped to see g spot. i think it was all that red bull.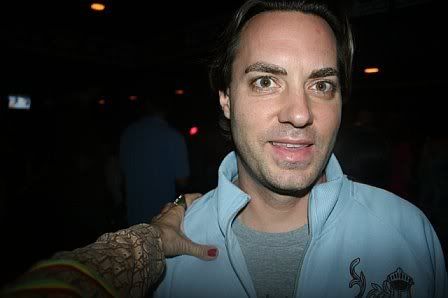 and hand rolls.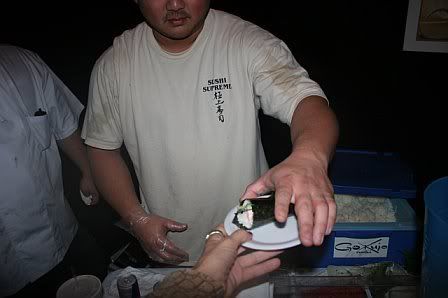 b-b-b-bryan wyland and b-b-b-braxton olita. b-b-b-blurry.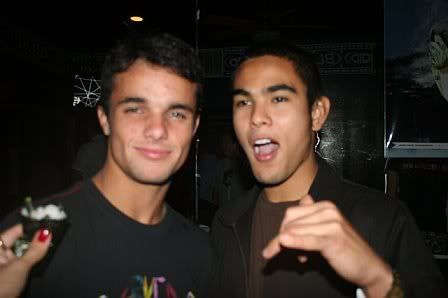 meanwhile. birthday aly.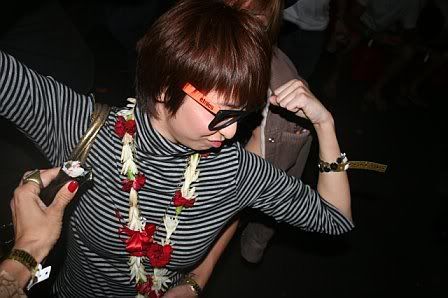 meanwhile. ryan again. shaka.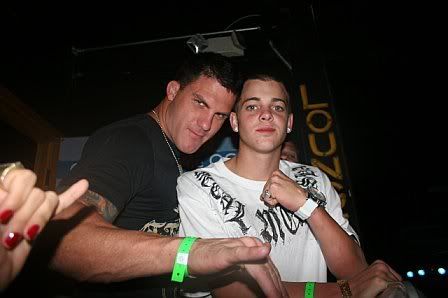 ps he was there with the most mandude crew i've ever seen. agents? producers? bodyguards? what's up.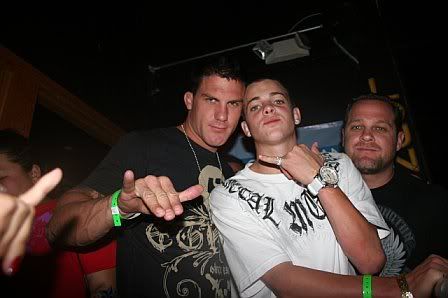 sorry– i have soooo many shots. i'm just gonna spill them all out. just scroll. love ya, cw.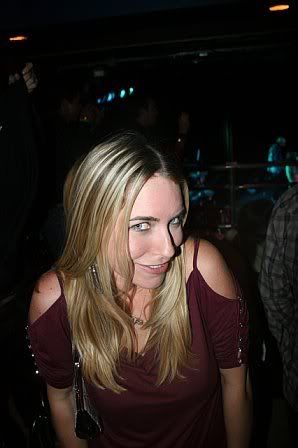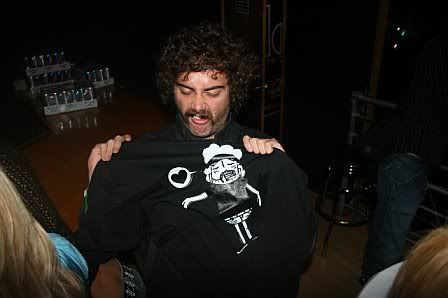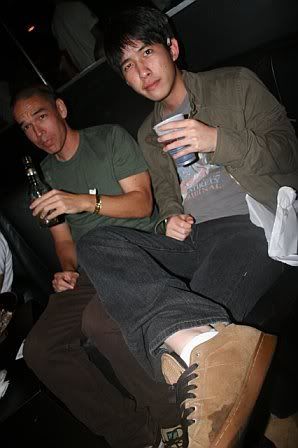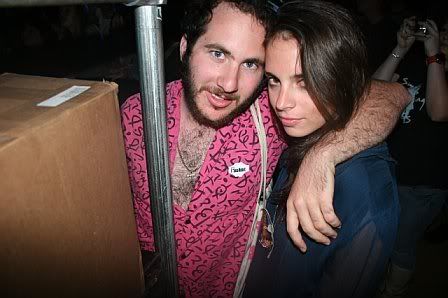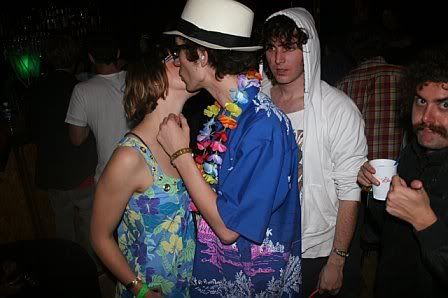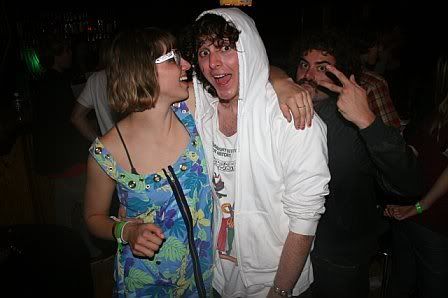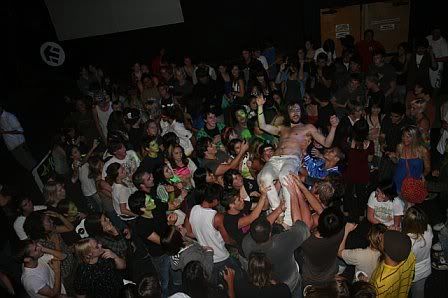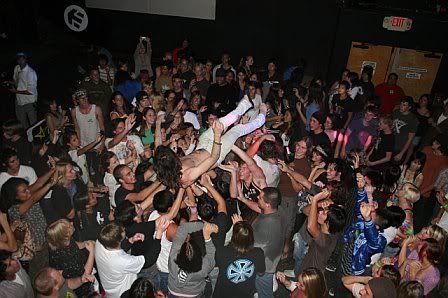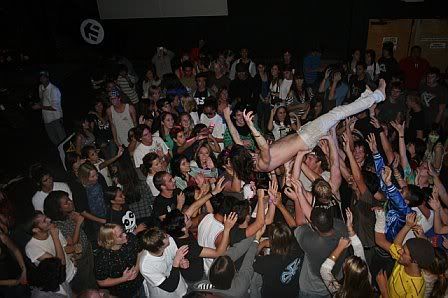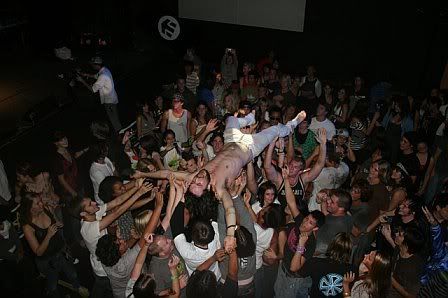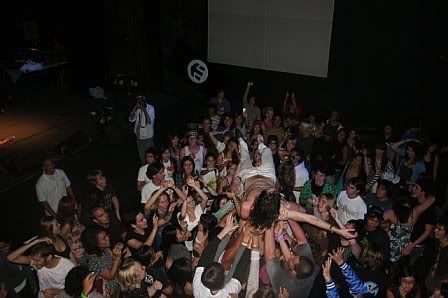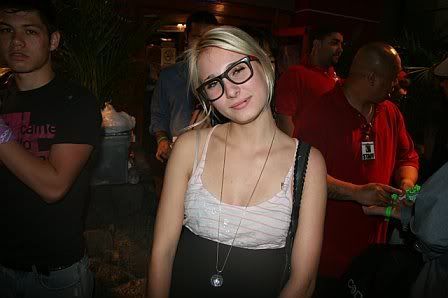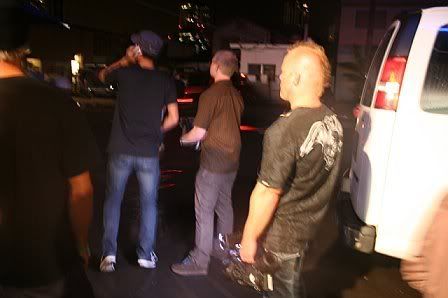 ok! time for skyline. veronica and i didn't even do this on purpose. we were totally shirt/necklace twins.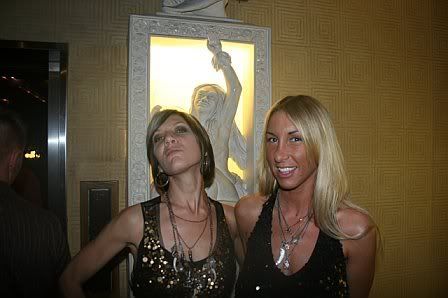 keau and gavin are back for a couple weeks! see em while you can! you remember these guys– they went as flash and matty boy for halloween? that was the best costume duo i have ever seen like EVER.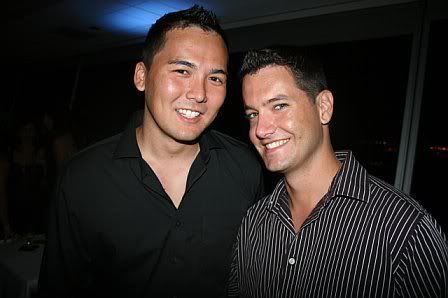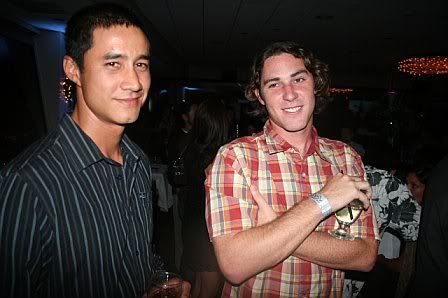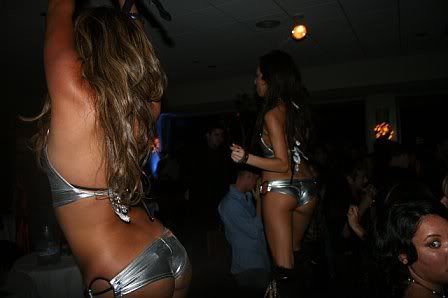 flash's reality cameraguy acting like he's shy. actually, i think he actually is. he's cool tho. what up kowboy!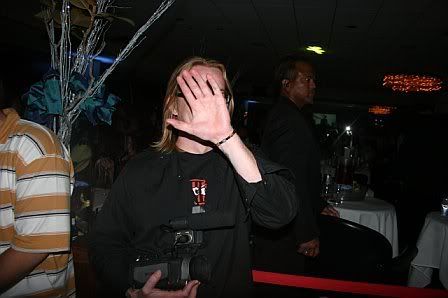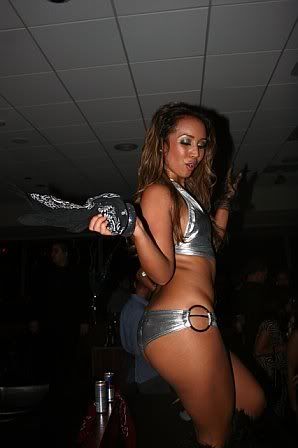 eskae is everywhere. not me. ESKAE. serious. get on his mailing list and you'll see.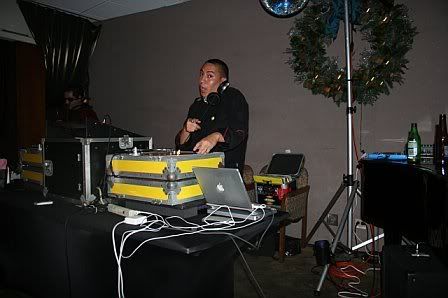 saw noelani made it down from the north shore.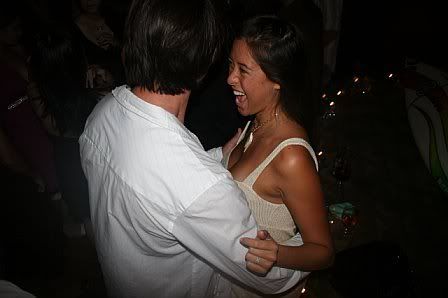 saw maleko's father christmas lounge coat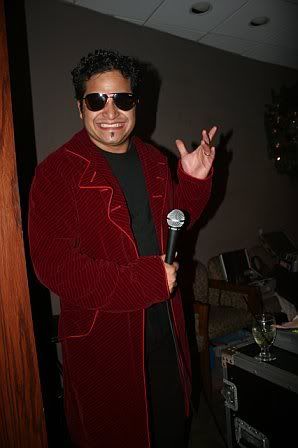 saw little Kekoa Cazimero all grown up and at SKYLINE. that's hot. he was there to give away a surfboard but whatever. he was THERE.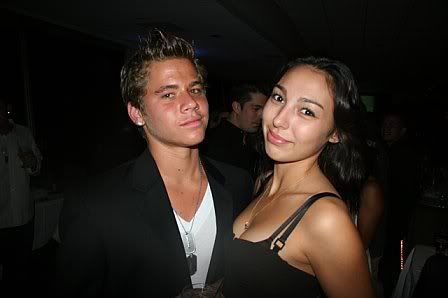 saw this. it was better in person tho. [he's dancing not picking something up]

saw lucy. i know right? lucky meeeeee.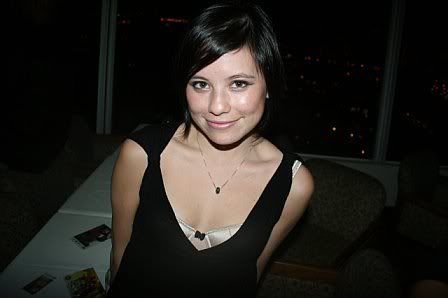 saw ali too. it's been a miute. HONEY.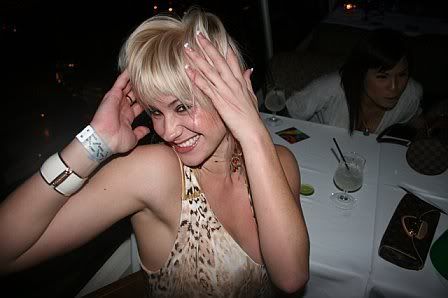 it was double reality tv night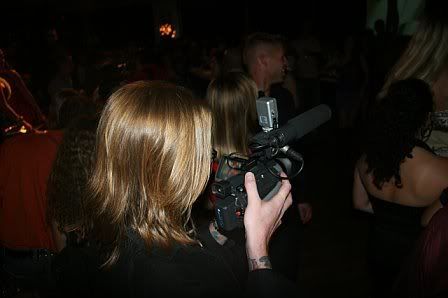 social wahines. we're everywhere!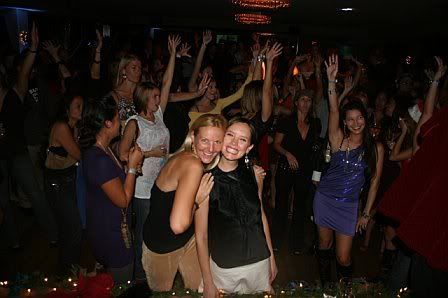 the dancefloor got bananas when they gave away the boob job. oh? you didn't know they do that at skyline? ya me either. this one was special i guess. it was fuckin psychotic.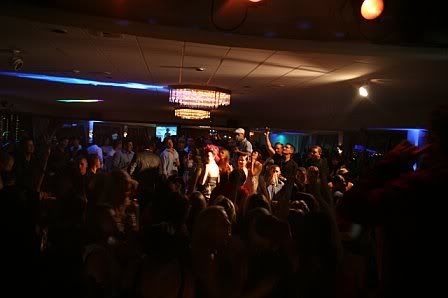 i'm serious.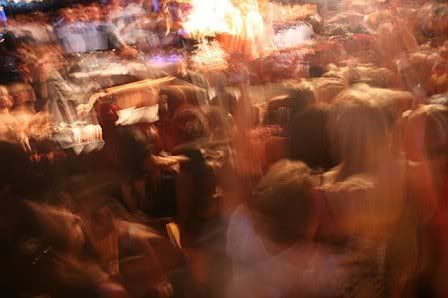 justin james. we were safe from our viewing area but just barely.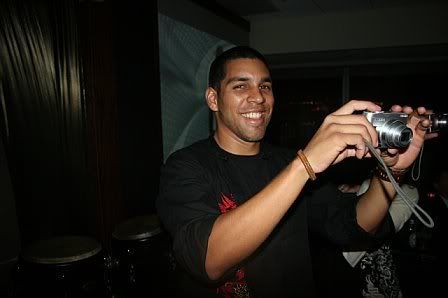 bananas.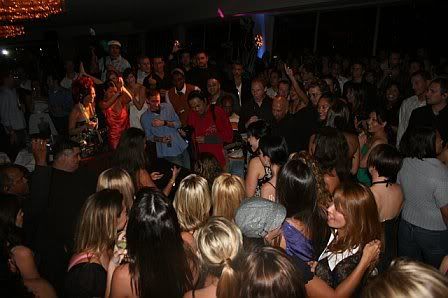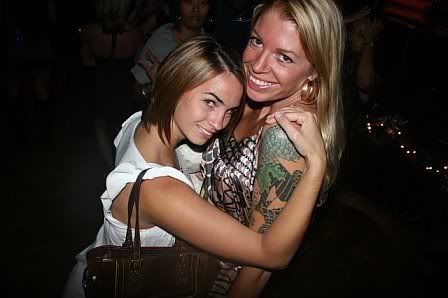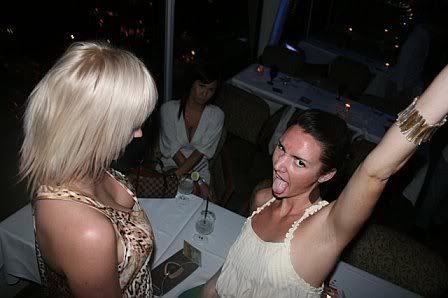 jay p missed the visionary christmas party. i was so bummed. but it was still cool to see him at skyline.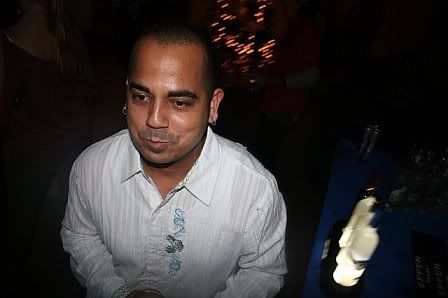 mike is back in town for a minute and chris is about to leave town for a minute. and the world spins madly on.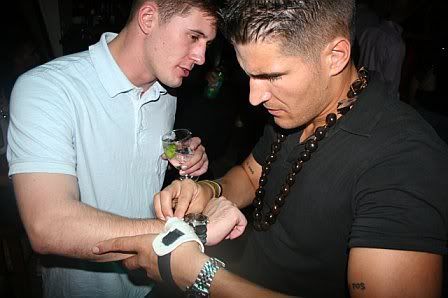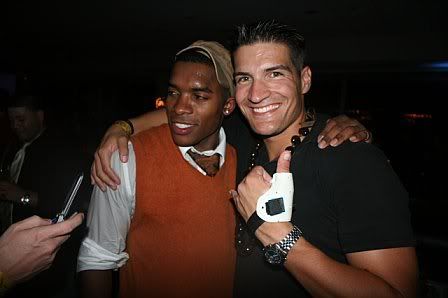 sarah's dress was HOT and valerie has a new store locale AND new hair!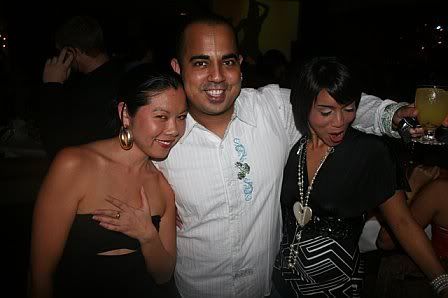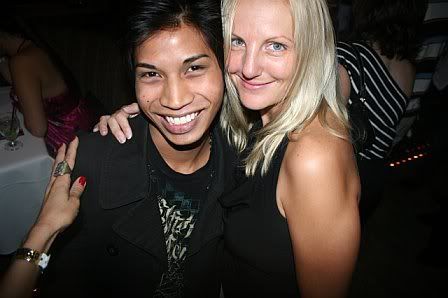 aw jonah. lovelovelovelove that face.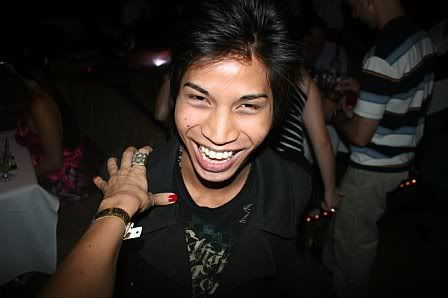 brandon ching was doing his thing. check the site for his take.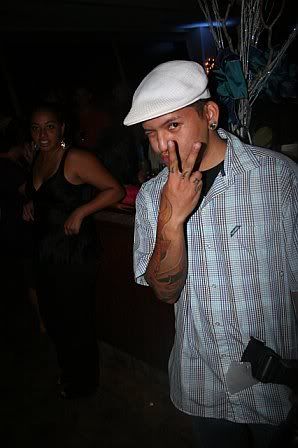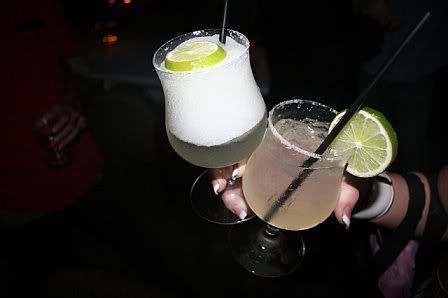 been seeing more flash than usual but still not enough to be satisfied. what's with this busy life, man. it's hawaii. slow down your life in the flash lane, hawahawhaw.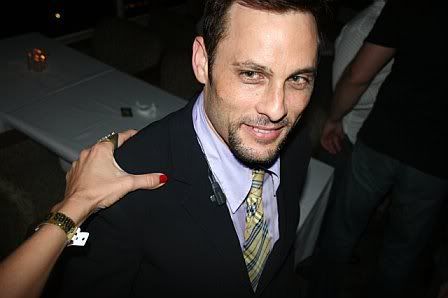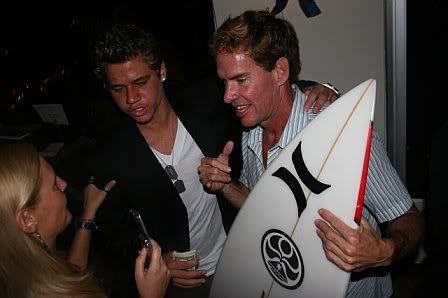 you might not recognize la cutie just yet….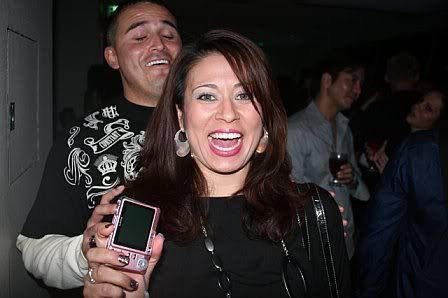 but i bet you do NOW!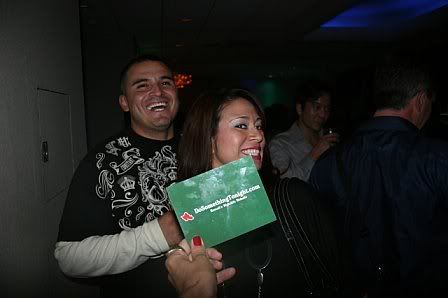 *sigh* sorry. no words are coming out. i'm just wanting to get these photos up and do my stella spot and go home and watch heroes online. can i do that? oh. wait. life of christa update: i been cooking again. it's going well! that's a damn fine looking egg-in-bread fried up with real butter. yes, i got the urge to make these after seeing v is for vendetta. want one?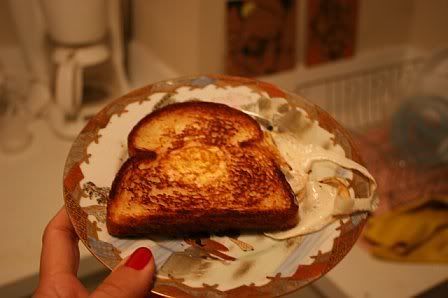 til next time. wait. my birthday REALLY is this friday. we're having a theme party because it's never been done before ever. haw. no, but please come by the loft friday to say hello and have some pink champagne. bring a balloon in lieu of lei and dance a slow song with me. it's my sweet 16 [x2].
til next time.