meanwhile in my cubicle. i'm an issue behind. FEAR! come by if you want to read it…


so last tuesday was geeks in manoa! wait, this is ryan and he's downtown…

yup. they're getting crazy big. too big for starbucks in manoa. now it's like private places that host. camber is like super secret code level delta TD-679 narfa-one type company. they 'say' they are government contractors but you need a clearance to work there. and we all had to pass the entrance exam to get up.

and duel macbooks.

and watch battle

and videopodcast.

but it WAS tuesday. so after discussing how we're going to take over the world, via internet, i had to get to tuesday spot. for tuesday pabst.

and hey! tuesday genegabus. it's been a while.

we reminisced. and talked about the wave. kind of our own little wave reunion since i missed it….

and had pink pussycats. for old time's sake.

tuesday last week was kaleidoscope. and ctrl alt del. and keoki. and eric.
ready guys…. NOW!

big mix gettin his get on down.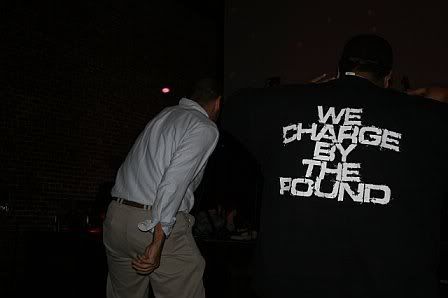 aly ishikuni was happenin

as was aaron van bokhoven

nabahe isn't mad at me. i totally thought he was. *whew*

aw. love.

so ctrl alt del played a smashing show tonight.

smashing like it was going out of style.

smashing like there was a new sound system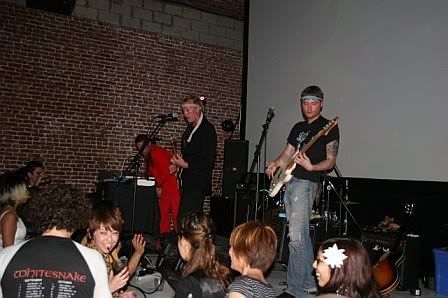 smashing like…heeeeeeey justin….

smashing like they weren't gonna play again for a while.

smashing like woah. i enjoyed.

wednesday waikiki day. i was already going to the listening party. decided to say hello at niketown. with about 8,000 others.

the malcognitas were there.

so were sweet nothings. yup. you heard me. these little cupcakes were sugar free. how many did YOU eat?

and i doubt you can tell, but there were little mini swooshes on all of them.

and omg you guys! they have a LUSH here! fresh handmade friggin bath products okay! i used to travel 4 hours from newquay to london JUST to get a bar of their shampoo cause it lasted like three years. woo lush!

nike. wooo.

nike. wooosh.

nike. woo.

there was still a line when we dug out. nike!

ps: i love waikiki this time of year.

ps again: shokudo has a new menu again. time for vodka soda.

and dare :)

my fave new menu item: spicy tuna on crispy rice.

miss art after dark because it's raining? when it's the last art after dark til february? HA! like they don't have contingency plans…

there's no way i'm missing the new ossipoff exhibit.

architecture! architects!

g spot and glen.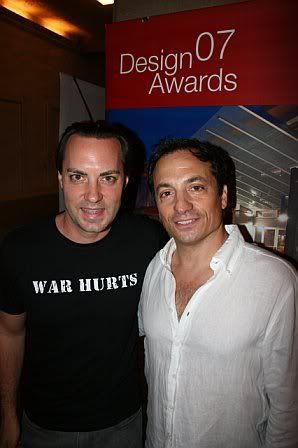 haw haw i was like "hey! how come you're all dressed up?" and they were like "it's gangster night!" and i was like "oooo fun! WHERE?!" and they were like "….anywhere WE are."

the goldbergs.

ginger and graham.

anne and jade.

social wahines. we're everywhere.

winner for best dressed

quiksilva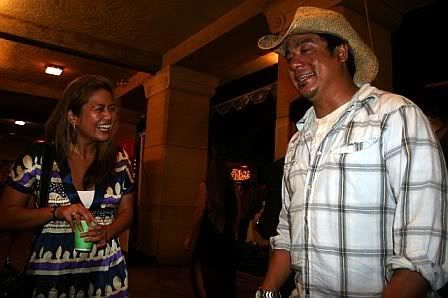 ps: my favorite right now.

ps again: don't think the rain keeps people away. it was same masses of people crowd. the usual.

such a good sport he is. keeping in mind this was friday before the big saturday. i still dug it. there's no pain in repping your alma mater

had the BIGGEST shoe catastrophe ever because of the rain. my left one literally fell apart right under my feet. keeping in mind that my feet are my sole means for transportation right now, this was a bit of a pickle.

celebrated by cozying up at tiki's. that place rules when it's raining. but i'm bummed out by our server. he totally squashed all the tiki ghost stories. it was like the first time i heard there was no santa claus or something. sad face.

cheered up as soon as i hit lava rock lounge tho. clarie. FOUND!! man i missed this one like you wouldn't believe.

but watch out. she probably ain't digging you.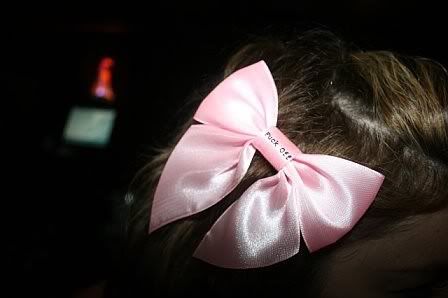 rain rain rain rain. it's kind of a sweet thing. i don't mind staying in if you don't.
til next time.