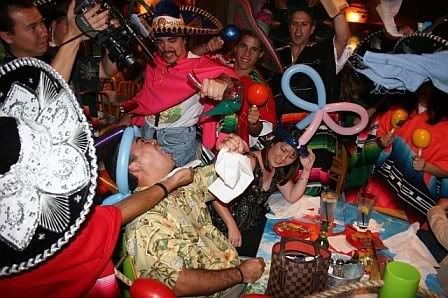 oh ya, i did. it's confirmed that i will be watching the ball drop at senor frog's. we are throwing a crazycrazyfunpartywoo kinda thing that includes a really yummy dinner buffet for like $49. i'm going to gorge myself on crab legs and prime rib and watch everyone dance on the bar. what. it's new year's eve. i'm tired of wearing heels. crazy is better sometimes. like the kind of crazy where you could be acting as crazy as you've ever acted and guaranteed there's someone right next to you acting crazier. get tickets from suzy, man. hurry– there's only 500. if you just wanna cruise up for the late nite party at 10:30 no worries, it's only $25.
so ya there's stuff going on. i noticed i got a lot of people searching for new year's stuff to do and winding up here. you guys! do you really not know about dosomethingtonight or hnlnow yet? those sites rule. they will give you very good and accurate info on whatever is happening any time. make sure you bookmark em. but i HIGHLY RECOMMEND going to the sheraton ballroom to see CYNDI LAUPER because she rules and you will know every song she sings. money changes everything.
i need to get back to work. got a lot lot lot to do before the 31st. and WOAH! can't wait to talk about this weekend coming up. thought the holidays were nearing completion? not without some MAJOR events first…. like life-changing, much anticipated, HIGHLY entertaining events. i briefly mentioned some already, but ya… more soon. soooon.