i will probably never do a post like this again. it is very time consuming even for a nostalgia freak like me.
but i feel like i already got on the 'blog' train with this new wordpress format and pretty much changed the entire look and feel of supercw.com into just another wordpress blog. so screw it. you're getting the typical 'Best of 2007' entry. from me.
i was sitting here reflecting while waiting for water to boil and decided to note some things. some notable moments. things i did. things you did. things that were memorable. here's some:

I Finally Made it to Southeast Asia
Talking my entire life to get to one of the best places in the world urked me slightly. I got over it quickly. with the best vacation i've had since greece. every other time i left the island the only thing i wanted to do was immediately come back. that's why i only went to paris for 4 days.
this time i could have stayed. thailand is woah.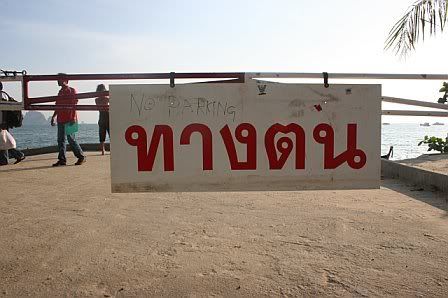 I Got a New Better Job Career
trading high income for my soul worked out a lot better in '07. life at visionary is like life with a really big family. i think. i mean, i never really had a big family. until now. you might hear me sometimes on 93.1 but my real job is working behind the scenes, hyping up places and things with KUMU as well as The Zone. It's the best job I've ever had.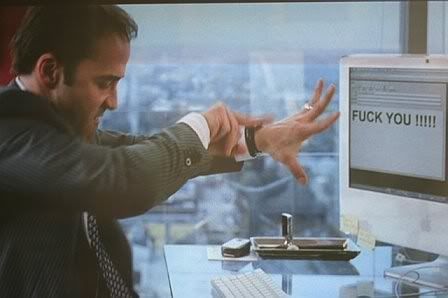 I Saw My First Whale Breach…
Wtf. At the time of this photo I had lived on Oahu for 5 years and three months. Yet this was the first time I ever saw this majestic moment of whale magnitude. Five YEARS. Most of that time was being spent at Sandy's or on a very high ridge. There's no reason to have had to wait this long. But what a day…

I Can Count on One Two Hands How Many Times I Got Drunk…
…because believe it or not i'm not much of a drinker. it kinda disturbs my vibe man. it's hard to socialize when i'm talking and acting like a dimwit. and forget trying to bounce around to different spots. we all know what happens when you think you can drink then bounce somewhere. you get bounced. but yes… i can think of one particular day in 2007 when i happened to sneak in to the better brands holiday show then immediately went to the grand media celebrity spectacular opening of senor frogs in waikiki. THAT was a mess of fun. a fun mess. with the Kettel One Vodka tasting taking a close second.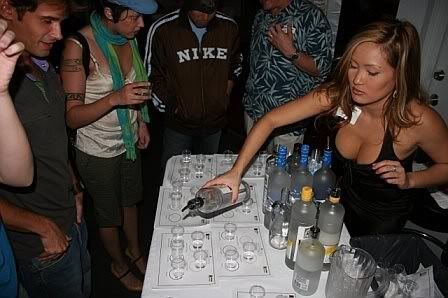 I Dyed My hair Fire Engine Red…
…but I was over it after like a week. man NEVER try to get back to blonde after something like this. it wasn't easy…

I Had A DDK Weekend
sure LOST has been around oahu for years now but i would never be so rude as to photograph the stars if i saw them out and about. but daniel dae kim is so rad. he doesn't mind and even chats people up. his interest is genuine too man. so i bumped in to him at the matt costa show then immediately saw him the next day at the red cross fundraiser. he was even sitting at my table. i sat there dumbfounded waiting for some security to come over and tell me i'm at the wrong seat. but nope! instead i got to have a lovely sunday tea at the halekulani with media darlings like nadine and yu shing… and DDK.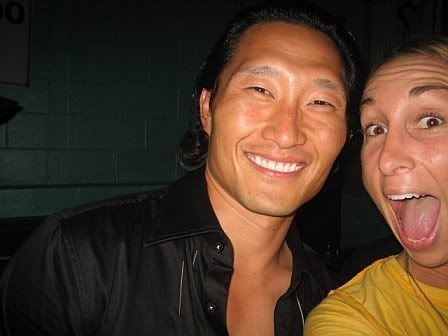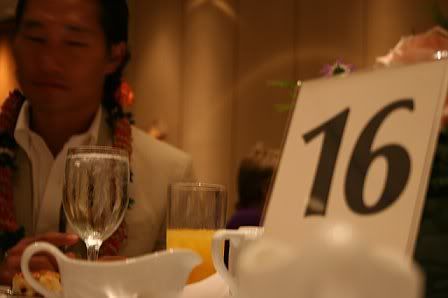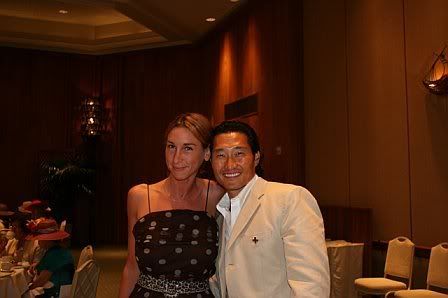 I Met Chris Nieratko
one of my favorite writers that doesn't hold anything back. i've read so much about his young adult life of drugs, kinky sex with hookers and strippers, and whatnot that it was almost kinda awkward to make small talk. but having him come to oahu to hype up all his skinema columns being put in to a book was a pretty epic moment for me.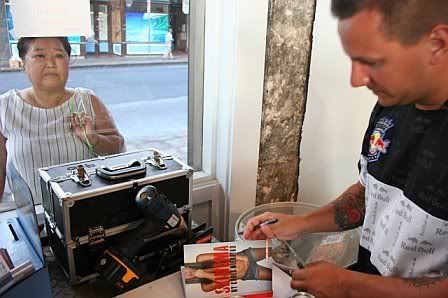 We Had a Fashion Week
and it was pretty huge. this year was a huge step in the right direction for what this community is capable of. i can't wait to see what happens next.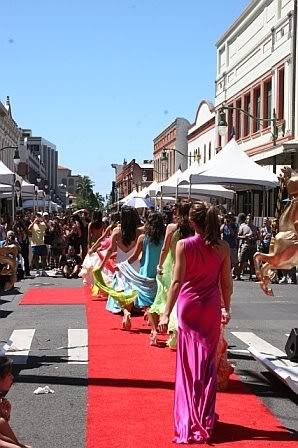 I Was an OTHER
the honolulu symphony is seriously a treasure. you may have heard the news as of late but just last night i witnesses the most epic performance of beethoven's 9th symphony i've ever seen. Herr Delfs and the horn section and that guy that looks like he was born to play timpani… man they seriously aced it with no idea if their payroll will be regulated anytime soon. I'm pretty sure the only better performance of this was when Beethoven conducted it himself. But alas, the most memorable moment for me was surely the day i was just trying to see the lost symphony and eric hooked it up into me being an other and getting to meet and chat up everyone involved with the show and the music. it was one of the most memorable nights of my life man.


[photo: carlos urreta]
Hmmm. what else. OH!
Most Memorable Shows of 2007
Matt Costa (twice) at Next Door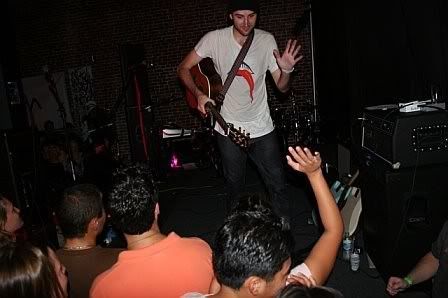 Lauren Hill at the Water Park (sorry i got like NO shots of this, but the night was stellar…)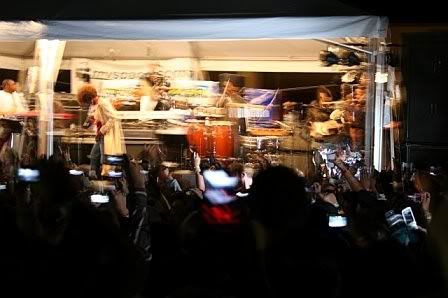 Chad Muska at Next Door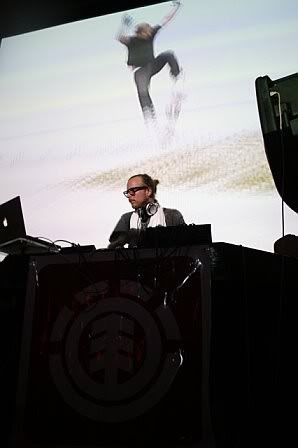 Wu tang at the Blaisdell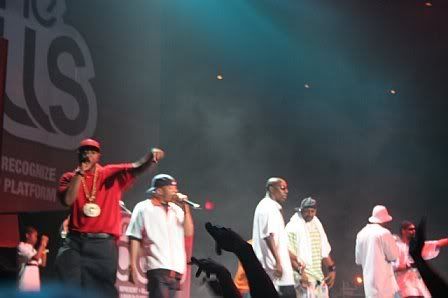 Cherry Blossom Burlesque anywhere…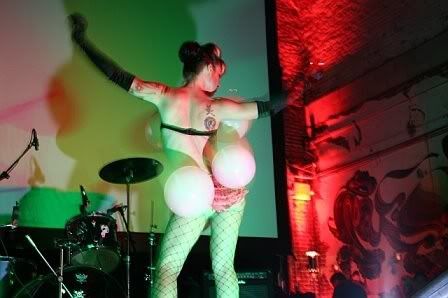 The Grouch and Zion I at Next Door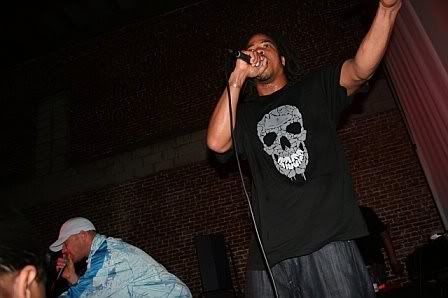 The Shins and RATATAT at Pipeline

Most Memorable Fancy Party/Openings:
Most Fun:
moonlight mondays at aiea bowl. ya BOWLING. but for this particular grand opening event for moonlight mondays, rick rock had pretty much everyone responsible for any kind of fun on oahu there creating ruckus and getting bottled up. supercrew had a team but we didn't win. i don't think. i actually have no idea how we did.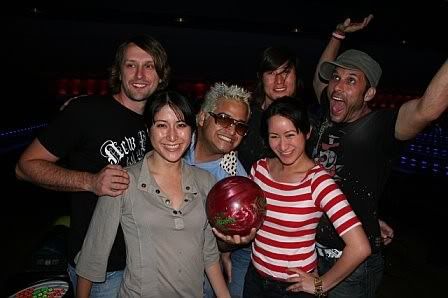 Best Catering :
definitely the Inked Hawaii Grand Opening at OSAKE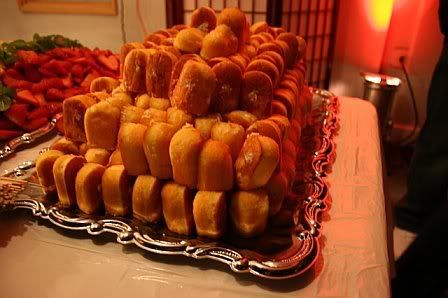 Best Design:
Riveted Clothing Launch at thirtyninehotel.
simply stunning. and elegant. thirtyninehotel is a classy spot anyway, but morgan managed to transform the place into a classy dreamland of white and class. they even had branded roses, i mean, come on!

Best Vibe:
The Next Movement by genuinehi. the first one was out of this world. every one since has continued to impress. watch out for jake in 2008 you guys.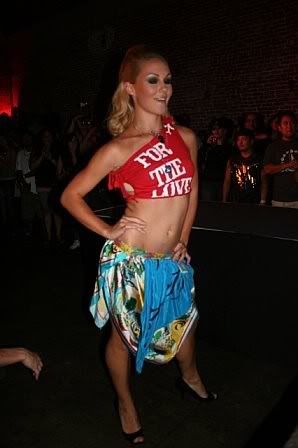 [photo by lacycam]
Craziest:
senor frog's grand opening in waikiki. hands down. EVERYONE was there. and drunk. i think? i mean… i was.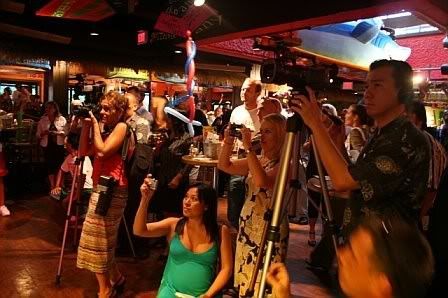 Best Look:
Urban Pacific. take a wild guess as to how old the founder of those events is too. totally pro in every sense of the word. keep an eye out for 2008.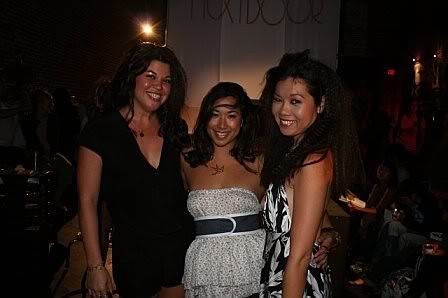 Coolest Staff:
diesel. hands down. i will never miss any of their soirées for the simple fact that kara and the gang over there are 100% devoted to their guests enjoying themselves. just as long as we don't set off the alarms upon exiting, i imagine.

Other Moments Worth Mentioning from 2007:
DRYFCK emerges
one of hawaii's most creative talents allows the world to creep his style and life in the most brilliant way possible. starting out with a few large photo links and sporadic updates and evolving into moments and memories from all ends of the visual spectrum on the regular (sans that one very scary button push threat), dryfck is definitely one of my favorite things to come up in honolulu and the world in '07.
The Social Wahines. Taking Over.
i'd love to see the number, but i'm pretty sure membership has doubled in 2007. danielle and morgan both know what they're doing and the rest of us wahine now know everything we need to know. this is the best social-professional group i've ever seen.

Party Guys Starting Websites:
and doing a damn good job with it. ps: i have yet to see these two sober, but i can log on to their stuff any day of the week and have a nice collection of events and parties to choose from. way to make it happen dudes. let's do a shot!

Maleko Got Married
not sure where the party world will go from here after losing one of its gems to love and family. actually never mind. we should all thank maleko for bravely taking that step. i mean come on, we're all in our thirties shouldn't we be thinking about our futures and the future people we want to make…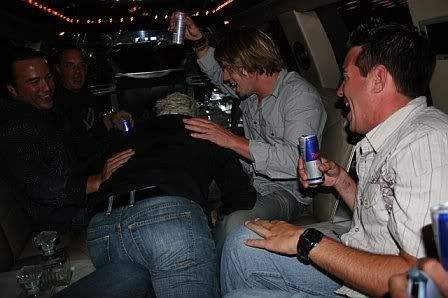 OH! and with that note…. the final milestone moment that was most memorable in 2007….
Flash Got a Girlfriend
yep.

so with that as an ending who knows what's in store for 2008. maybe it will be the year of settling down. concentrating on individual lives and careers. trading out guest lists for shopping lists. sneaking in to weddings instead of the vip at concerts. i myself never let any sort of crazy nightlife scene inhibit my goals and dreams. not having any is a great start! hmm, maybe it's time i stopped living my life like i'm about to get hit by a bus and start thinking ahead. making goals. thinking about a family. clean my closet.
…AH dunno. i'll think about it later. right now i gotta get over to senor frog's.
HAPPY NEW YEAR EVERYONE! it's been a pleasure to entertain you.
love,
Christa