so i was looking in my camera just now like "hmm, i wonder if i have enough photos to make a blog" and woah they go all the way back to like last tuesday. a full week. ALWAYS! no matter how little i THINK i might be doing … no matter how deep in whatever dark hole i've sank… there's always something. interesting. well, here. i was getting a bit random last tuesday. here's the series i like to call 'Tuesdayish':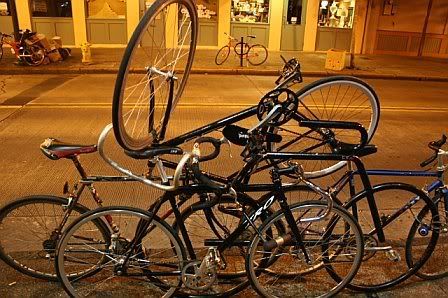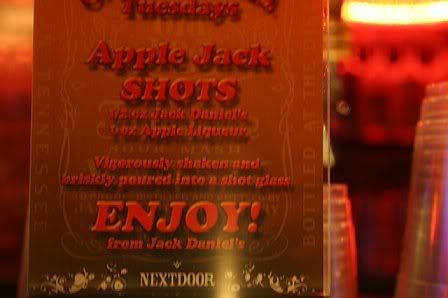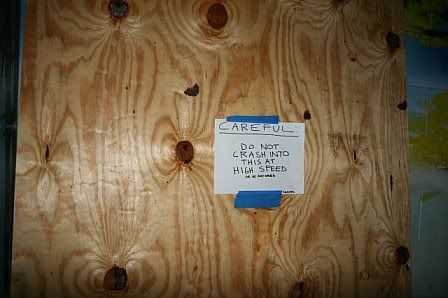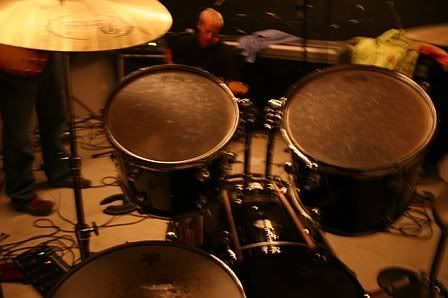 another wednesday 30 stories up…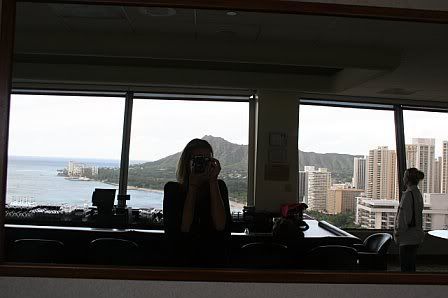 i was like, let me get up in this spot early as all hell. i heard they were giving away gift bags to the first however many people….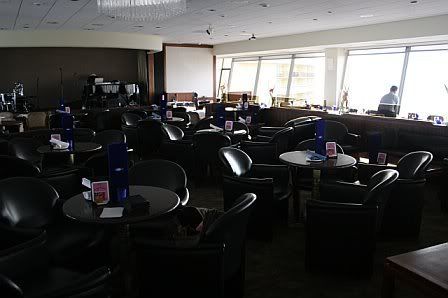 ok ok you got me. i was the one giving them away. but if i wasn't you know i would have been waiting to get up at like 5:15!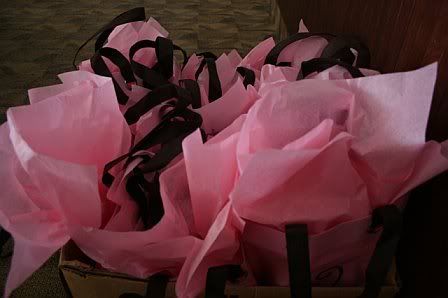 the late afternoon view is so stellar. i sometimes wish we didn't have to lull people here with goodies to get them to see it.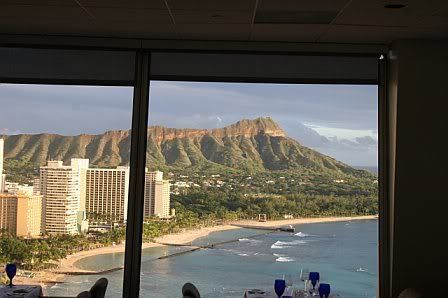 to my delight there were actually people waiting to come up right when we started. hot!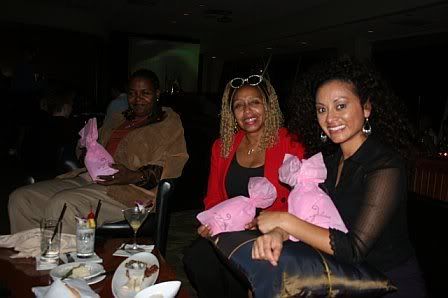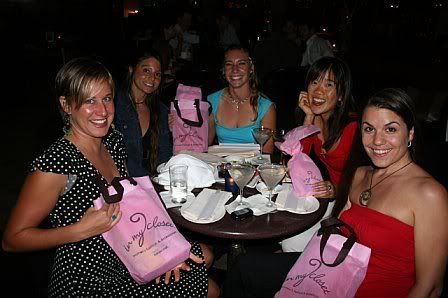 a lot pf people i talked to had mentioned it was their first time there… that they had heard about it but just hadn't gotten around to making it down. see? all it took was the little goody bag push. everyone seemed to have a really nice time. i love this event! every wednesday you guys! the sheraton waikiki. it's free too…. just saying :)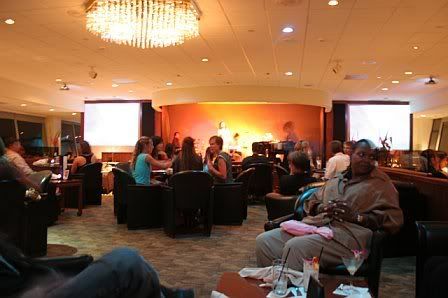 derin back there. DERIN! aw. i missed you boo.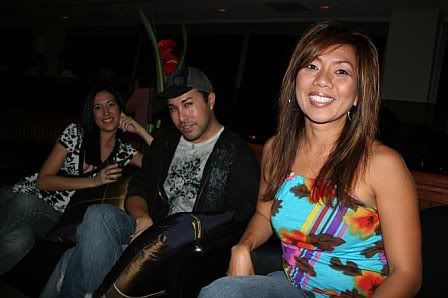 i even missed your usual stance!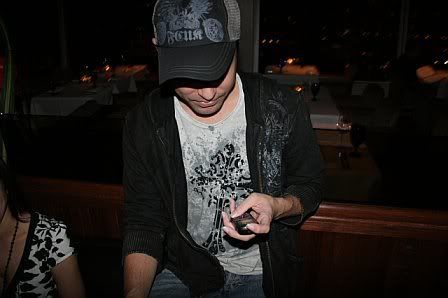 later that week there was a majorly publicized stare down contest at house of moe. tracy is back in town! delighted we are.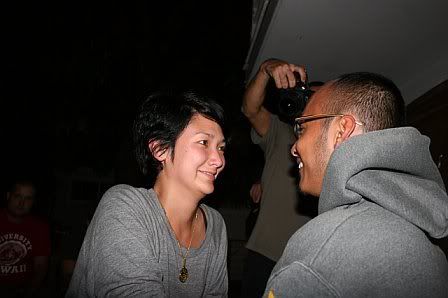 asterisk thursday.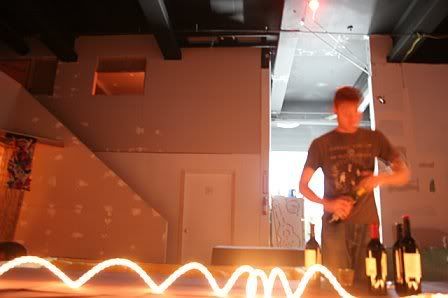 yellow in the kitchen.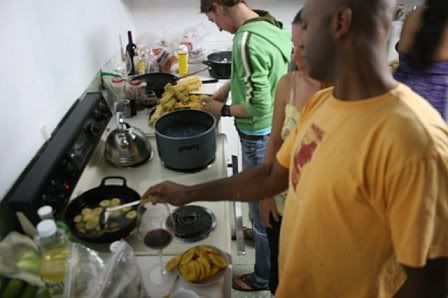 woah.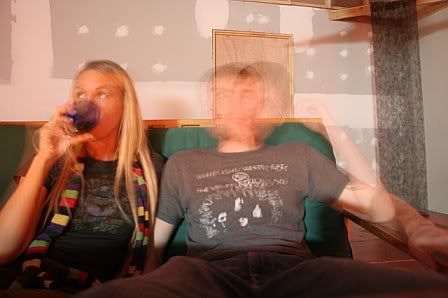 these corn pancake thingies didn't make the cut. i got one of the samples before they were canceled tho. TRIPLE YUM!!! so sad they didn't make the main event. i hear it was only because they were sticking all funny to the pan and wouldn't be made in time. oh man. they are delicious tho. columbian, methinks.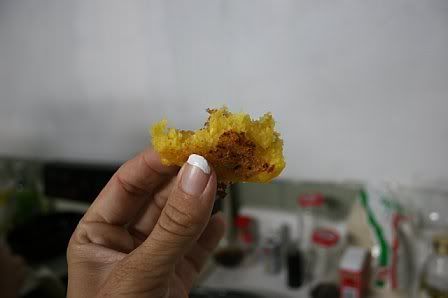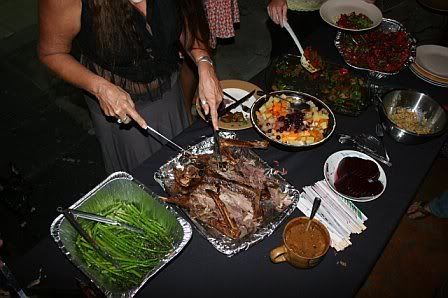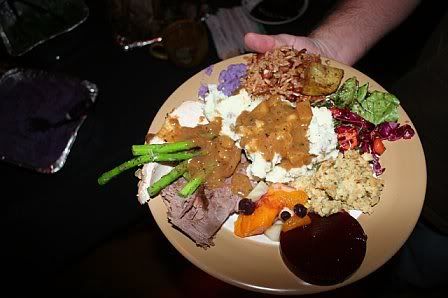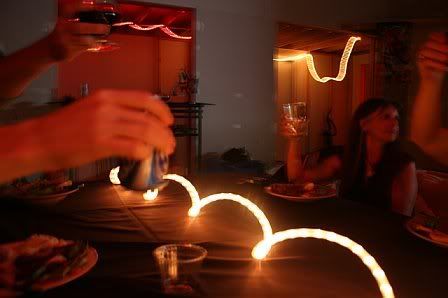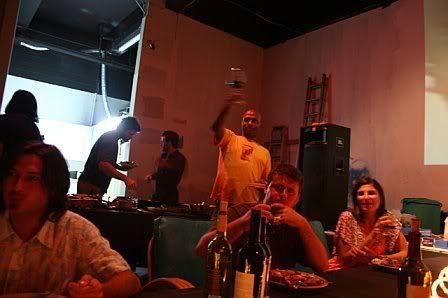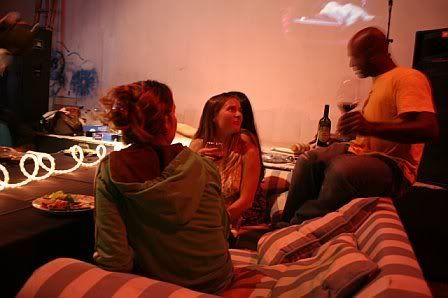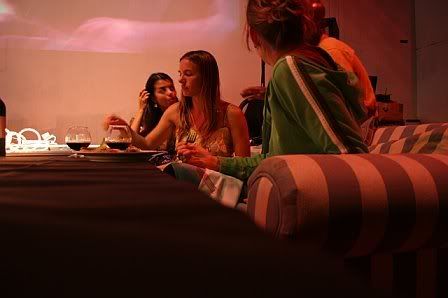 ps: the shark is still there from the life aquatic party way back when. in case the depth perception is off, it's bigger than the futon.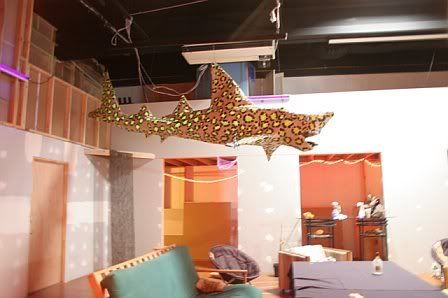 tracy's weekend creation. i helped: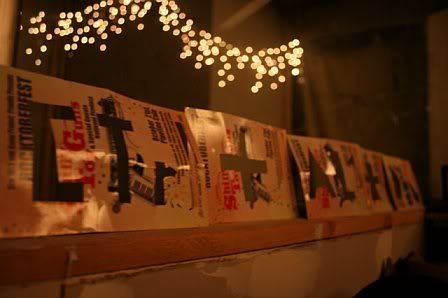 we were in lurk mode; music edition: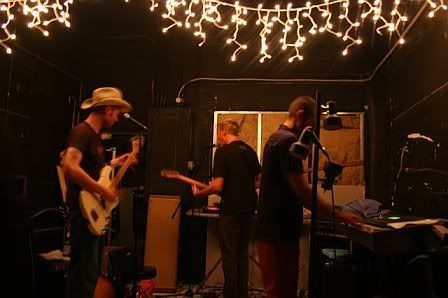 saturday was another movement from jake. i was early.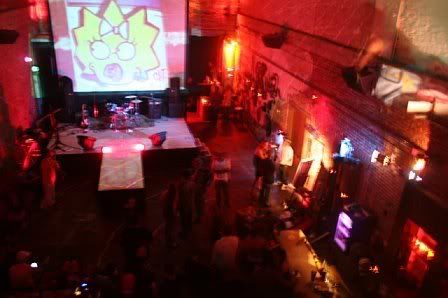 pancho in the beginning stages….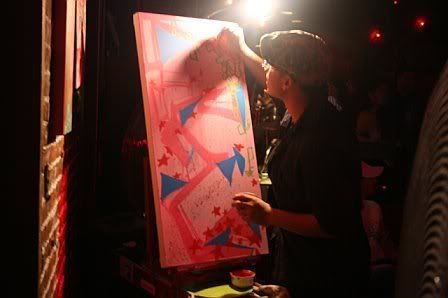 elliot's first time! wooo. i'm so glad you were there bro. can't wait to see those runway shots.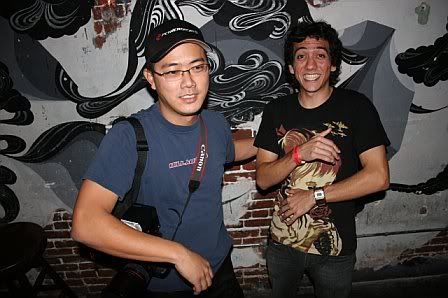 preparations.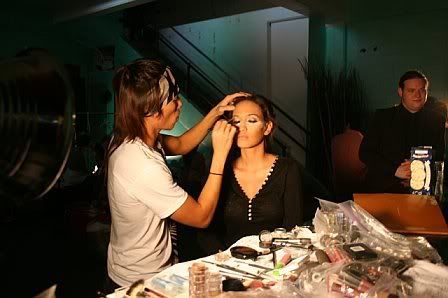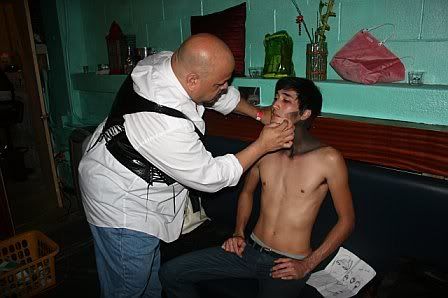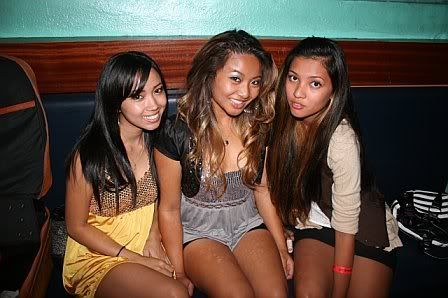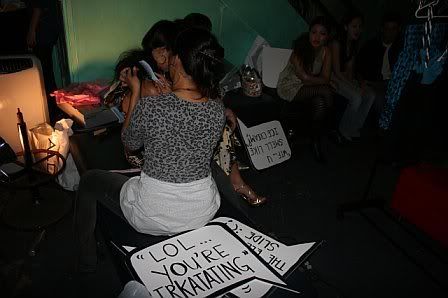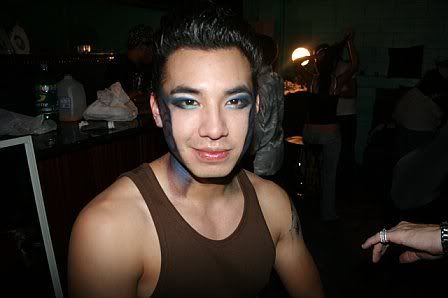 WHAT the!! jake has the de las too! we're shoe twins like in the hottest way possible. ps: i've been too scared to wear mine after the white party. don't want to ruin them the way i mange up all my other shoes.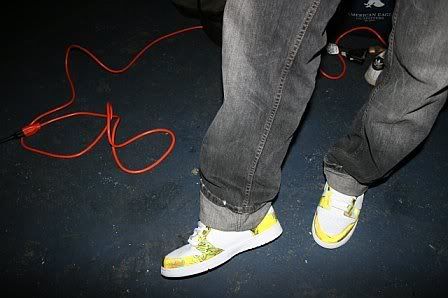 meanwhile, pancho.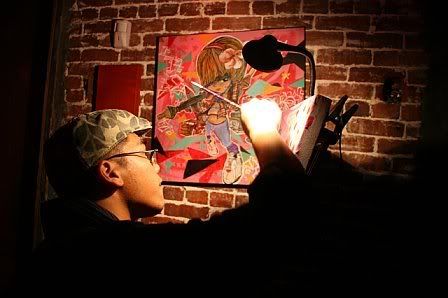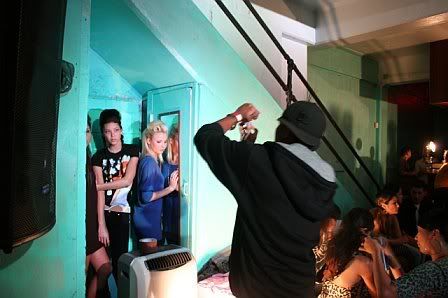 i was slobbering all over dare's ensemble, a holiday celebration in black. the shirt underneath was …get this… sleeveless! i know right. so out of the ordinary for this one.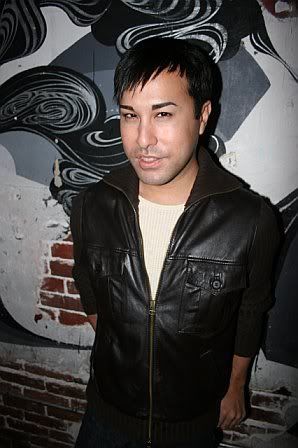 mwah.
oh and ha ha, he previewed this shot and was like 'woah, close up. glad i wore powder that night'.  hee!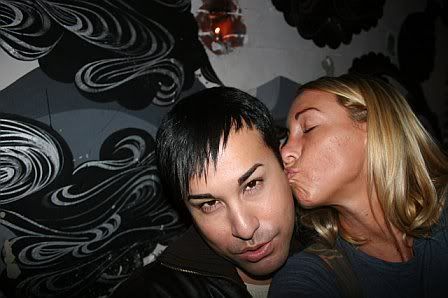 oooo black is so the holiday woo. says smart! i have been having trouble finding tights that fit right but once i do watch out! i'll be so trendy.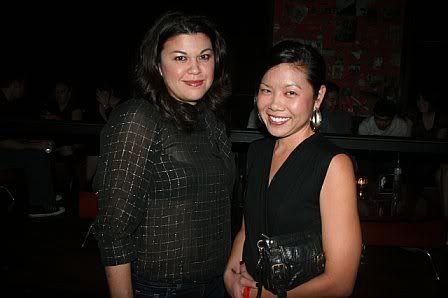 oh this is doug. family friend of molly's but not a watanabe. so he can't be on my reality show "i wanna marry a watanabe". he's fun tho– maybe he can be the funny sidekick guy that comes in towards the end as like the final cheat test.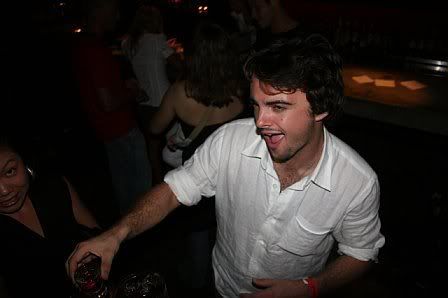 oh wait! HUGE bummer. i missed the ENTIRE fashion show. so sad. i'm hoping the other photogs come through like they usually do tho. i mean, really, even if i was there you know my runway shots ain't hot so. we actually dug out of jake's craze talentfest of art, hip hop, and fashion to go catch talib kweli. i know right? wasn't mos def JUST here? the lovely mc talib was a must see. i missed him last time he came through.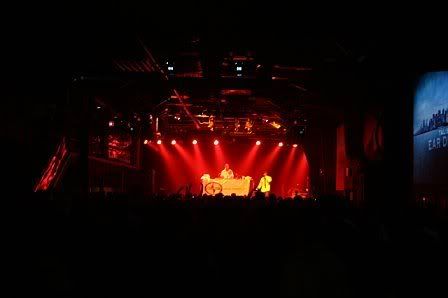 but woah hey!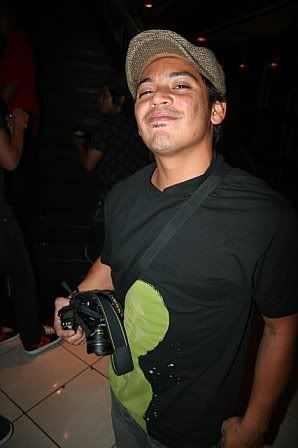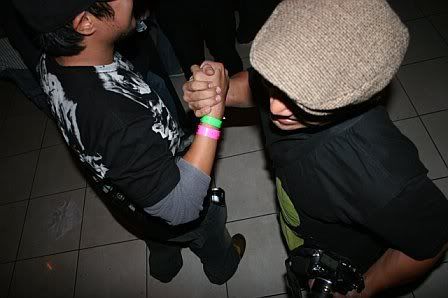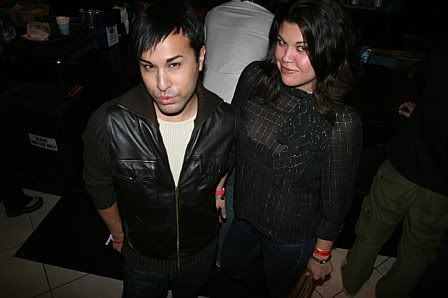 my cheersing might have…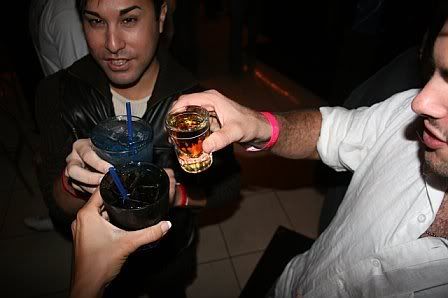 …been taken a step too far this time….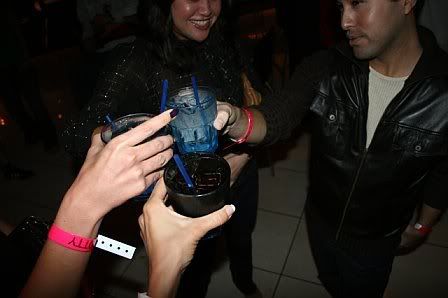 haha see? dare is so over it.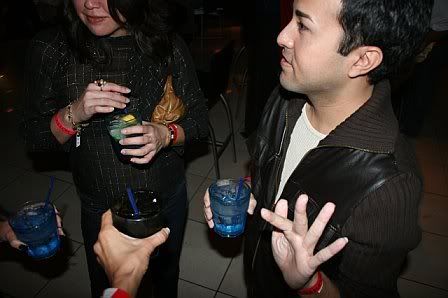 i'm a huge fan of the candy shop. they have the de la DUNKS. still! and in like size 7 not 13. oh tiffany. if you only knew how hot you made me you might be a little frightened…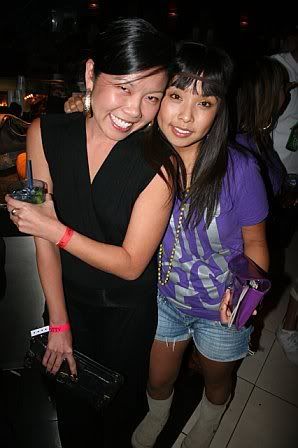 anyway, back to the show!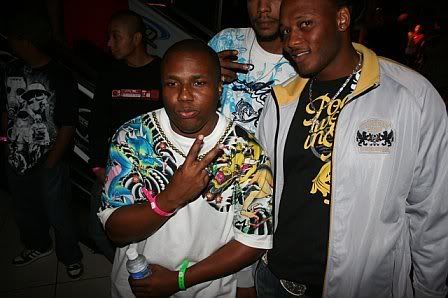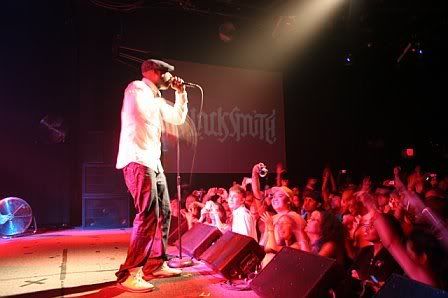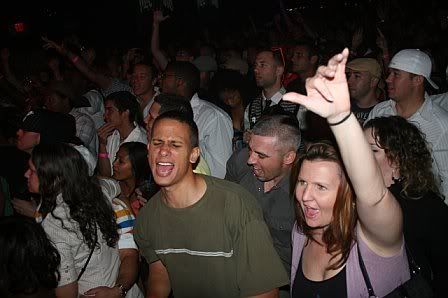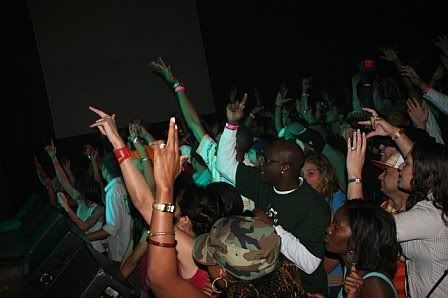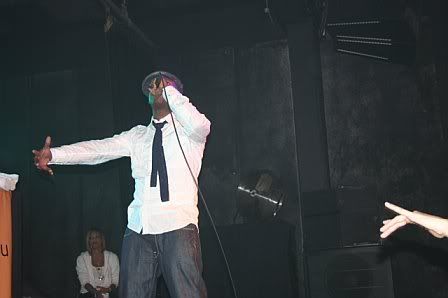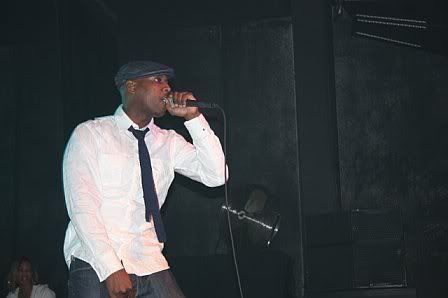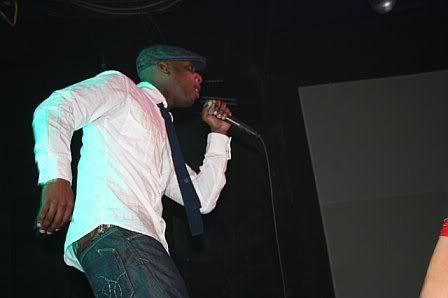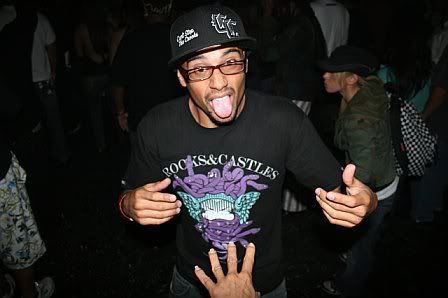 WHAT! oh wait. totally at longhi's now. i remember saying to anyone who would listen that there were hella justin timberlakes up in this party.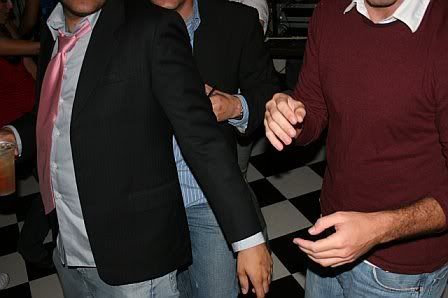 joel was there tho. not playing house too. WHAT the!

oh no terren is going to kill me, lol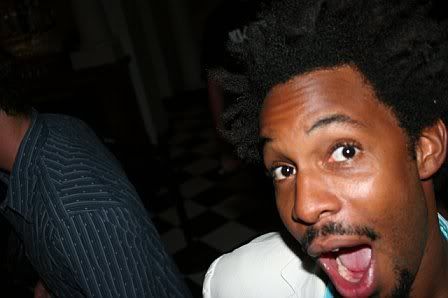 here's a better one :)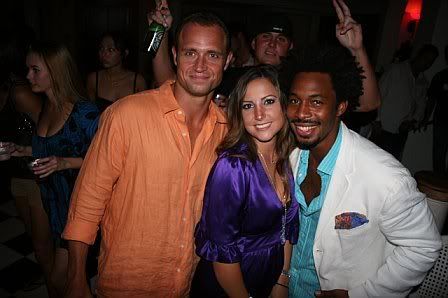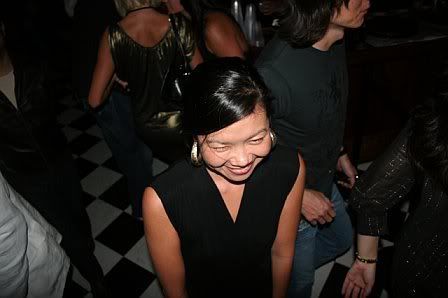 i think this guy thought i was the official photog because he asked me to come over and get a shot of his table. i'm assuming he thought that because i was the only one in the room totally under dressed in cords and a t shirt with a big camera. sorry, bro. wish this was more 'official'. hopefully you're not pouring through the midweek right now. welcome to blogland tho! woooo….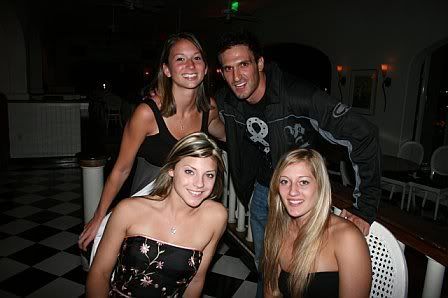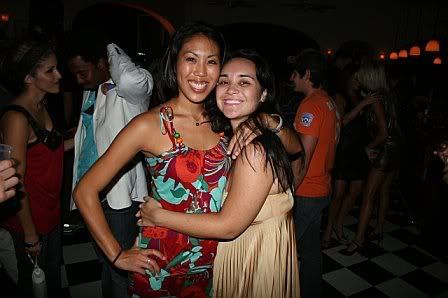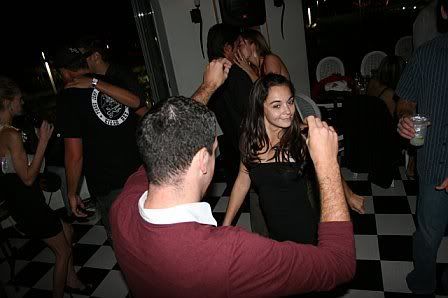 doug and a real watanabe; two or more drinks in. ya doug will totally be like the final mission or something on the show. i'll think of something.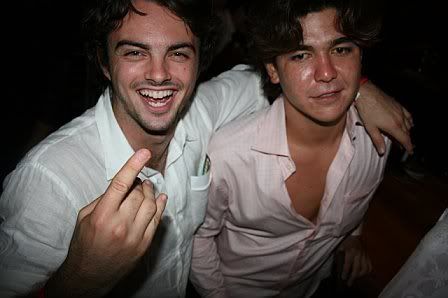 right on bro. this was pretty damn fun.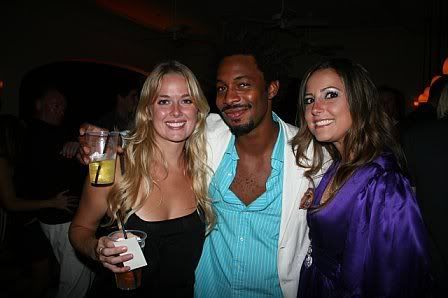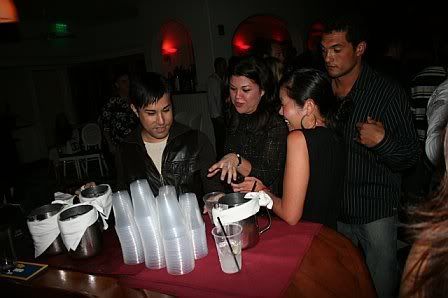 hella justin timberlakes up in there.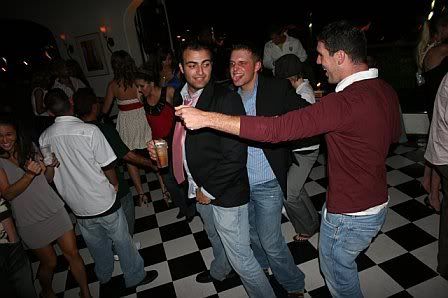 and one goldenchild! ps: nobody laugh at my duck hands or else. i MEAN IT!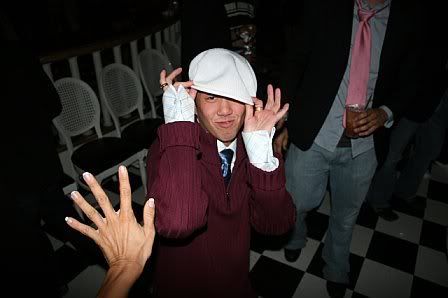 do you see that? do you see what i'm doing here? haw haw that's me pointing at yoshino while simultaneously giving a shaka. what.

ya we had some fun tonight. i missed my crew. thank god for being able to make it out of an episode. sometimes i wonder.