back a week. i had the best gig ever. it included this. that's right! ps: i'm eating a lot again. it's so fun. stand by!

last tuesday we were treated to this killer band visiting from texas. like an atmospheric santana heavy metal ballad ratatat. if you missed them you blew it. i hear they're back in january or seomthing tho. ask katie what their name was because i totally forgot.

ps: thank you kaleidoscope tuesday for turning me on to amazing fun good bands on a weekly basis. i used to depend on the bampers for that but it wasn't nearly this often. see you every tuesday for life!

ps: this is bari bari 13. the came out of nowhere on a spaceship a few months ago and have been slowly taking over life here on oahu in the form of rock and roll in its truest form as in 1955.

nah, just kidding. they are from japan. rock and roll. they are so fun.

tuesday at next door man. as soon as i start seeing $5 stella 22s i'll switch, but this is just too hard to pass up.

wednesday i'm social!

i have mentioned the social wahines a few times on my daily. i am loving this club/group/network to death. every time i go to one event there's like 10-15 new girls. wondering where your girlfriend, sister, wife, boss, daughter was on wednesday? i'll bet $5 she was at club pearl :)

oh what the!!! fashionistas market had some of their stuff available. they had these MEGA TURBO industrial versions of my now most favorite gadget the purse table holder thingies!!

i swear they hold like 40 lb bags and the hook is thicker for those thicker tables. SO choice! best. gift. ever.

oh ps: they are having their infamous sample sale this weekend on saturday and sunday at the japanese cultural center. these go off, man. you can get frankie b jeans for under $100 and dope ass ed hardy shirts and and and…. it's good.

allison izu had her stuff there too

actually, this one had LOTS of stuff. woooo.

social wahinewooo!

leena is SO amazing. she gave out gift bags for hours to help out even though she didn't have to. guess where she's from! guess! SEATTLE! woooo.

so if you don't really understand how awesome this social wahine group is maybe i can tell it like this… we were all missing project runway to be here.

we're fabulous enough to understand dvr and netflix tho. wahine woo! ps: check the website for the next event. if you're a woman don't not come!

thursday was the most special night of the year on nuuanu as far as i'm concerned. without blowing up third thursday [forget i just said that!] i'll mention that all my most favorite local artists were under one very small roof and condensed into the nuuanu gallery at arts at marks. it was a benefit for the boys and girls club and EVERYONE came to support.

third thursday NOTHING! there's nothing downtown on the third thursdays. ok? OK?

mat probably does this a lot. *fanning out*

and when i say all my favorite local artists i mean ALLLLL my favorite local artists. it was hard to walk in here to see everything but MAN there's some hot pieces in there. i'd be surprised if any of this is still there– it's probably all bought up by now.

and just to reiterate: chintown third thursday NOTHING! shhhhh.

oh, across the street…

very nice and peaceful.

also fanned out tom fanning.

wandering around the area [for NOTHING!] i happened upon something fishy. penske anywhere urban only means one thing… lost!

they totally made the alley by mercury bar new york. and ryan said it was a FIGHT scene!
i'm just glad mercury was still open.

lost stalking starting now!

ps: i'm sorry i didn't get crazy with the stalking. i was too busy chatting it up inside and having like ten stellas. man, this was the funnest most random encounter ever!

ps: that's NOT hurley :)

made my way to diesel after. i'm just now realizing that i've never been to one of these parties completely sober.

oooo dan! those would look so hot on you.

oooo kara! how does this look on me!
ooooo travis flazer! bff!

oooo aaron is the new gen on oahu. and he has the best looking crew on earth.

AND the best gear.

me? look i told you. there was stalla-ing at mercury.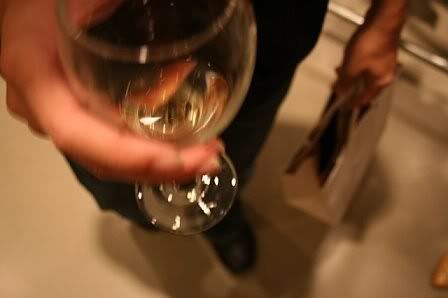 happened upon derin in his usual diesel party stance. a.k.a. spend spend spend!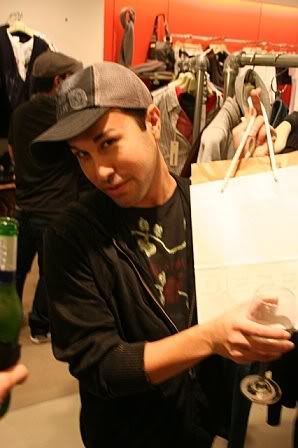 i'm not sure how this went down in person [mercury stella-ing] but i'm sensing some mild amusement.

i think everyone had fun tho.

KEAU AND GAVIN ARE BACK!!!! just in time for the wave anniversary this wednesday. i totally remember how we met by the way! hehehe.

aw. kara. diesel.

ps: the collection preview. scarves are hot again.

accessorizing does the trick as well. yasmin dar was there. ooooo! *fanning out*

meanwhile friday TEMPO VALLEY played loft! crew mesh!!

one of my favorite bands to see on the island. for real.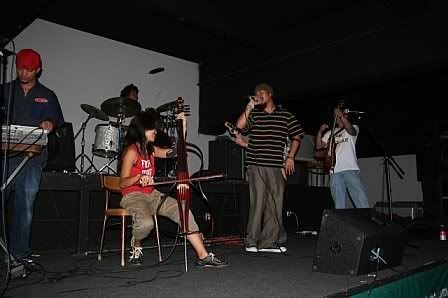 and holy what the. jennifer johns did a cameo as well. this was like talent overload.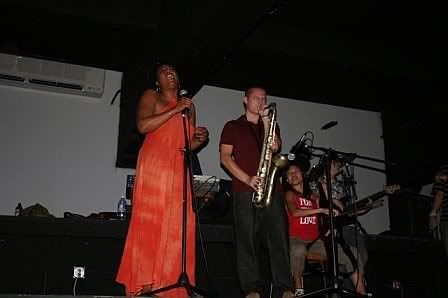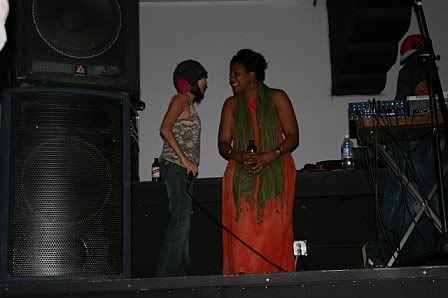 everyone came over from the beats battle at rred elephant too. mega turbo talent overloaddddd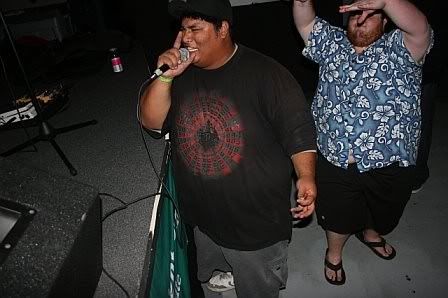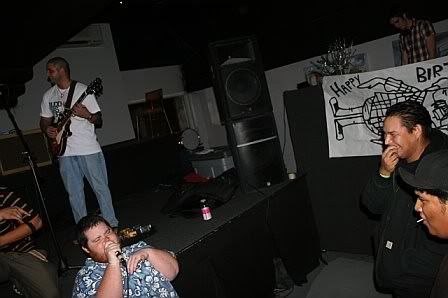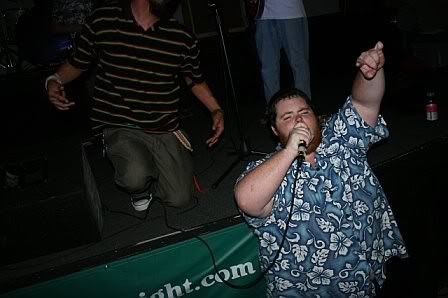 oh– and they have TONS of new art at the loft now. photos. paintings. etc. it's looking really good in there.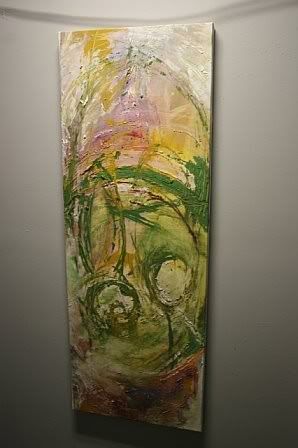 standby while i lurk the indies and camera battle starting now: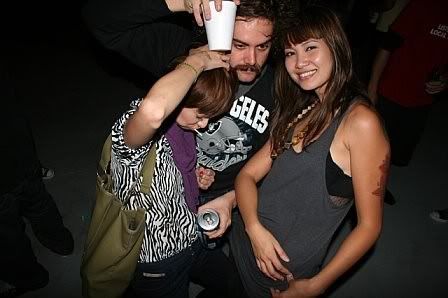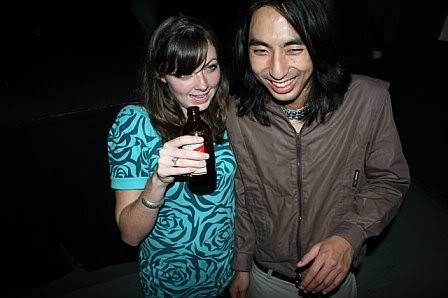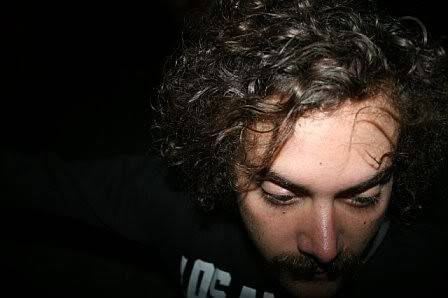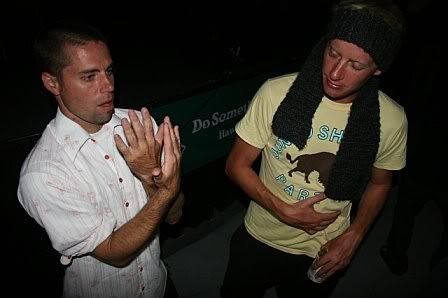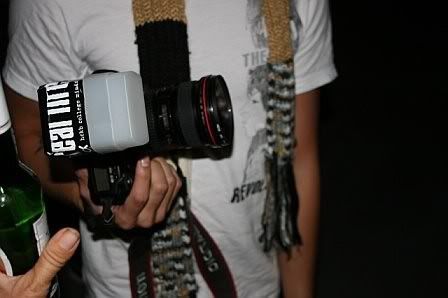 aly gator's new hair!!!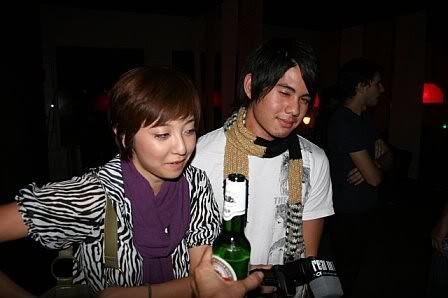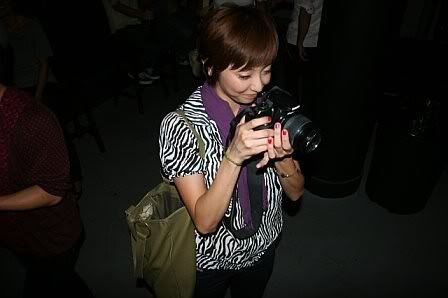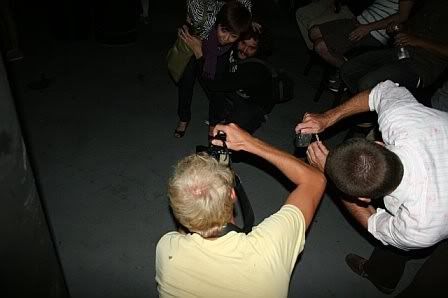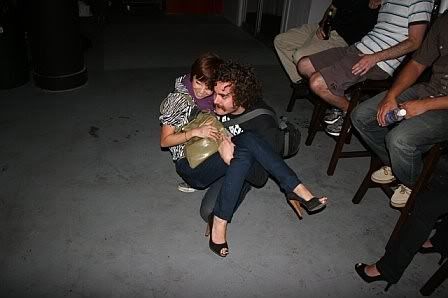 alex from dosomethingtonight's new year of being alive!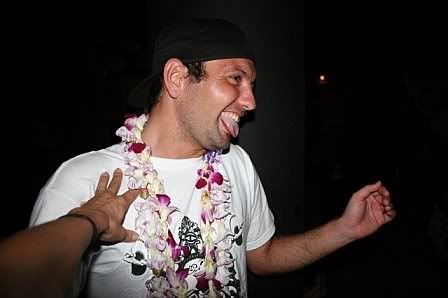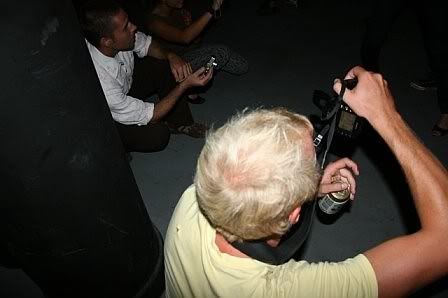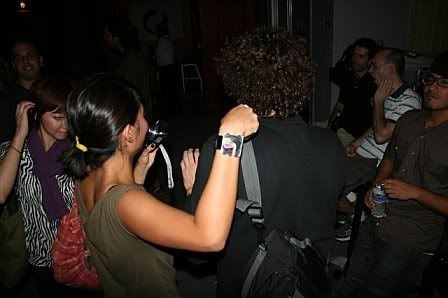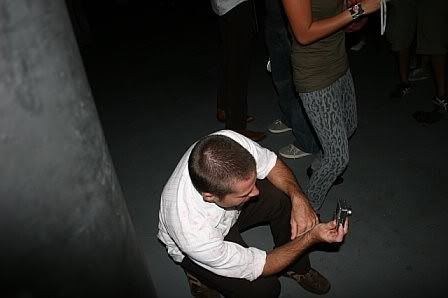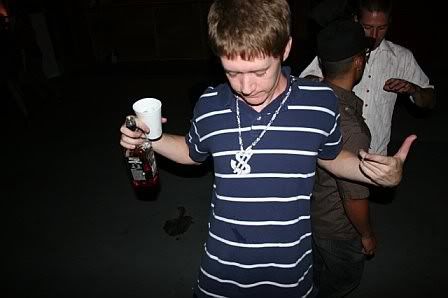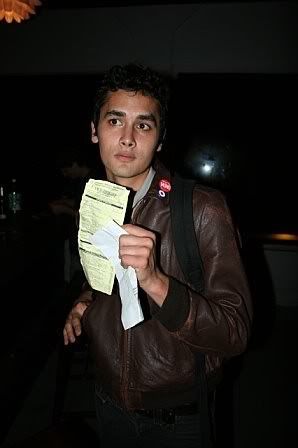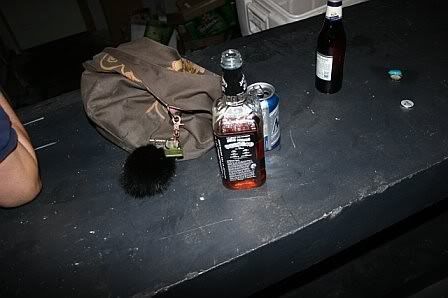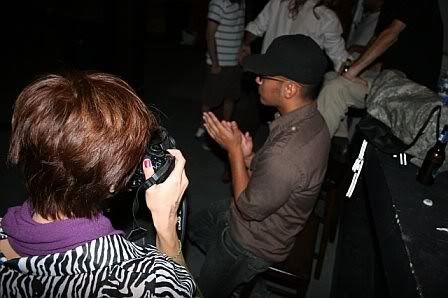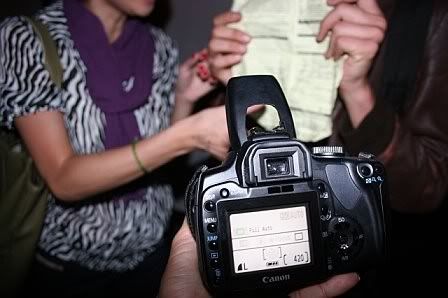 lance holcomb still saying hellos to blair!!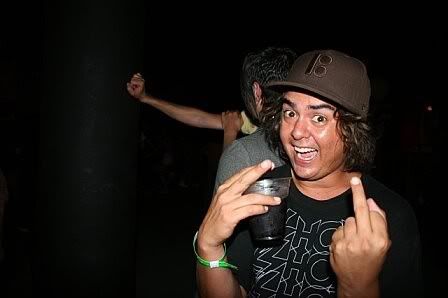 moecam: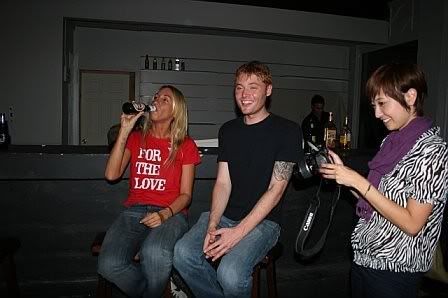 moecam: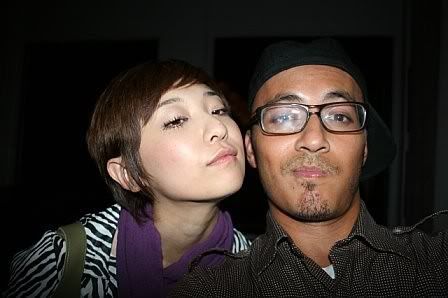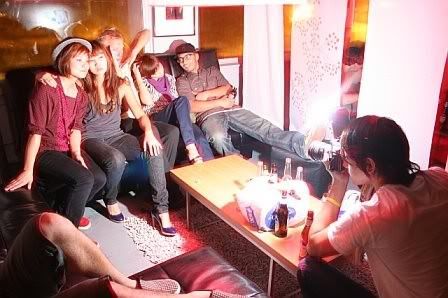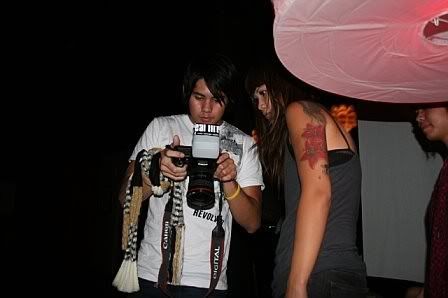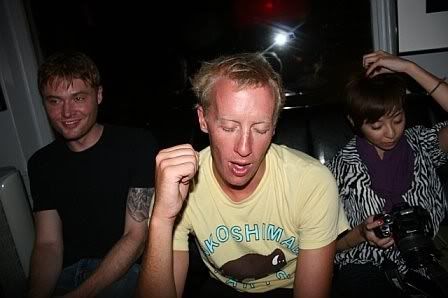 caught some of jesse saunders set as well. friday woo!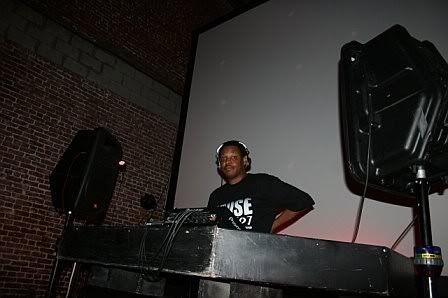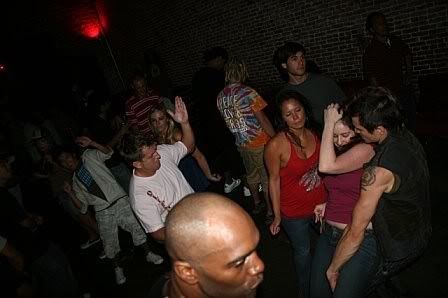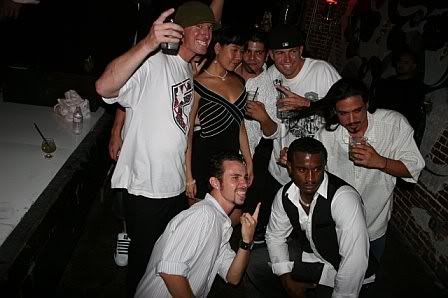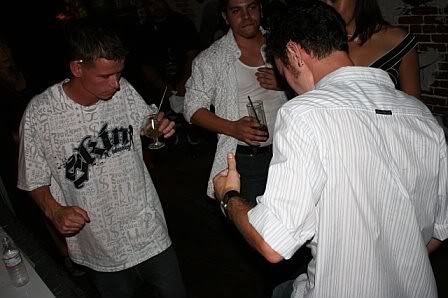 bumped into shane curtis. the one and only!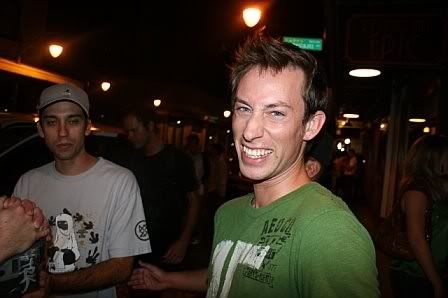 friday woo!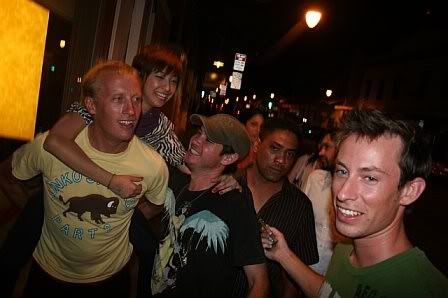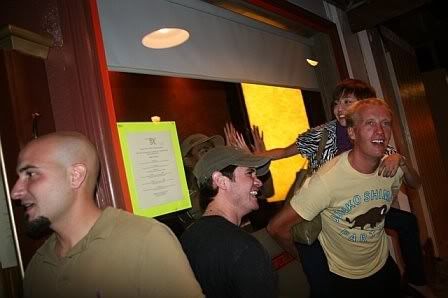 saturday woo! wait, i mean saturday zzzzz! i was in bed by 8pm. missed the pacific edge party like the LAMEO i am. whoever said i am everywhere and do everything might have been slightly exaggerating. sleeping early on a weekend is the best feeling in the world. do it sometime!
holy cow tomorrow is going to be crazy. i can't wait. HAPPY THANKSGIVING!! i'll tell you more soon.