ok back a week or two. let me tell ya how things went down….
woah! what do we have here? already? what the!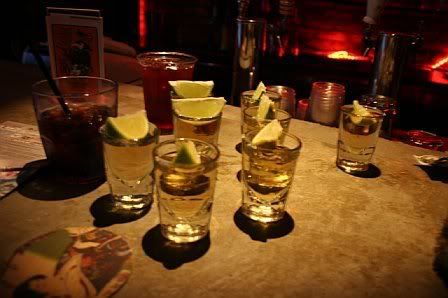 wait. those weren't mine. and it's the HIFF video ipod party at next door. oooops.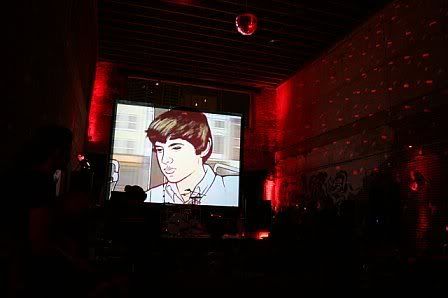 michelle came through!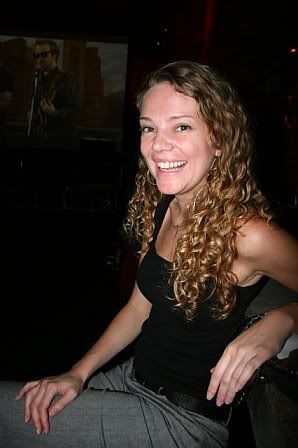 and the hell caminos played a set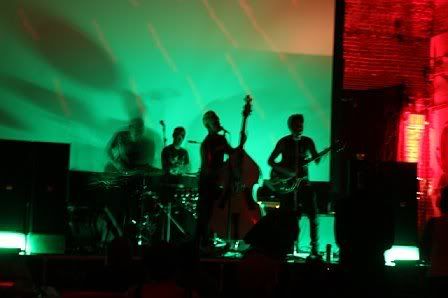 man, you know what? i want to say this might be the first time i've really seen them. they are EPIC! totally pro. rockabillyiffic. book em.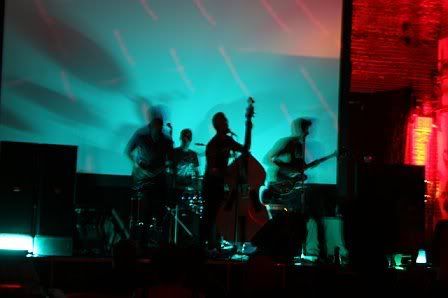 but for now. i'll be cruising lunch time at the royal hawaiian.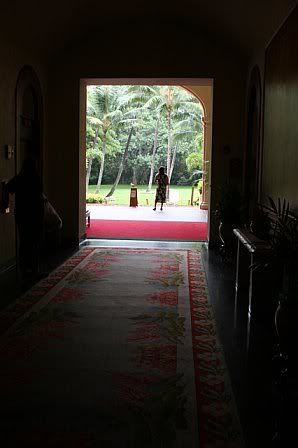 special occasions only tho. like, hiff.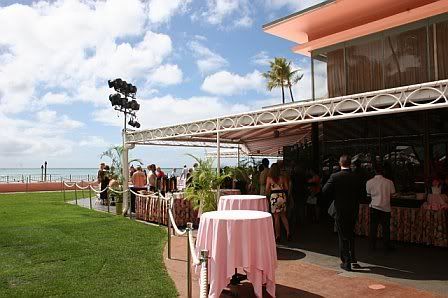 lotsa people dug it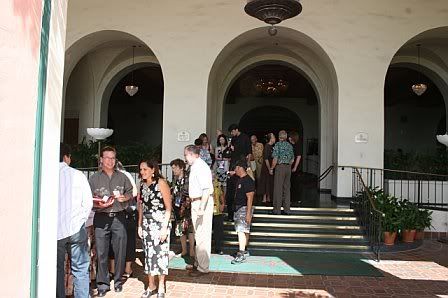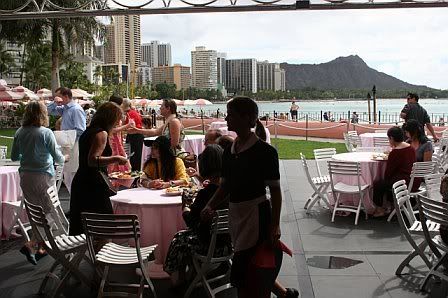 it was hot tho. damn hot. my dessert selection melted into a muddled pastel pile of sickly-sweet soup right after this photo. with a blueberry on top. yuck. yum!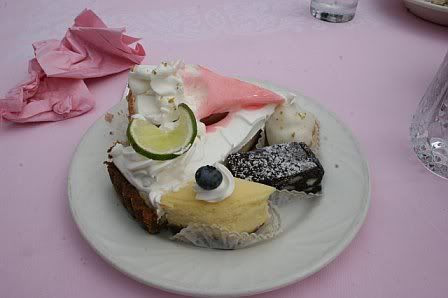 damn damn hot. we all wanted to peel off our clothes and take twelve steps makai.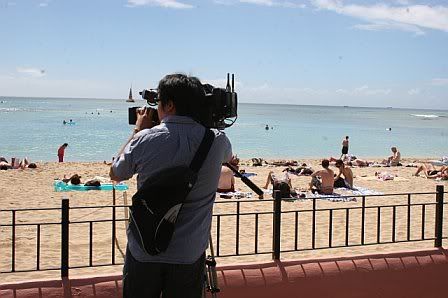 went inside for the hiff awards ceremony instead.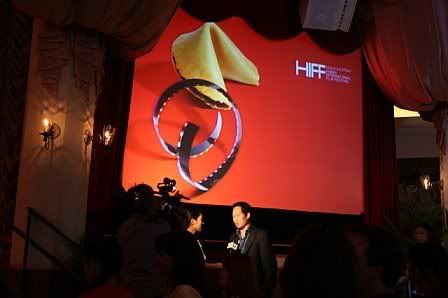 hey. SCOTT!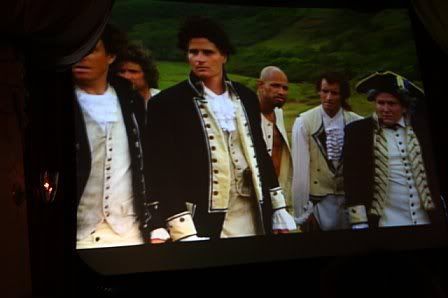 hey chuck.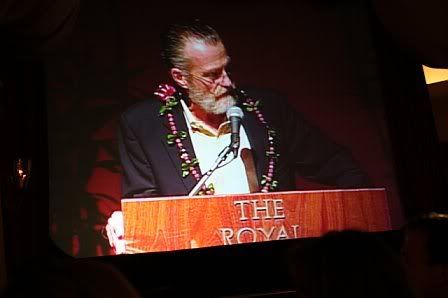 kai's filmworks/fx gave an award. it had me missing kevin smith tho. he was SO funny last year.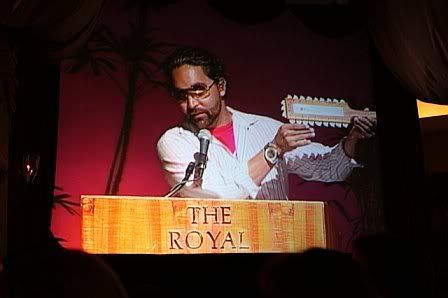 hey linda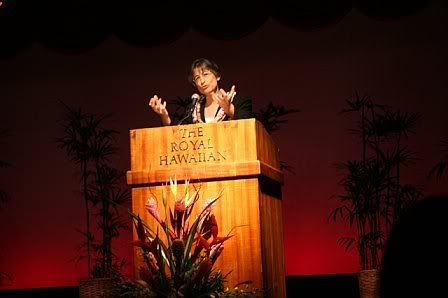 hey edgy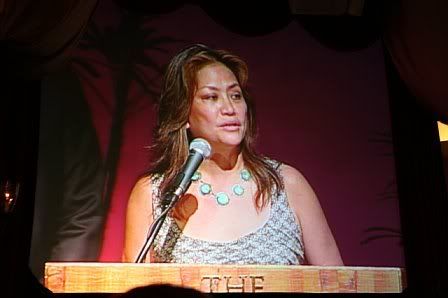 hey, mufi.

monkeyboy fever won the oceanic award.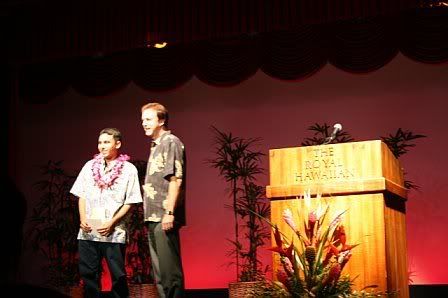 linda admitted she is a total film nerd. i liked her.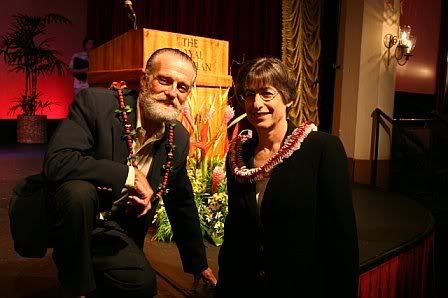 outside did the usual in terms of elaine. the usual being bumping in to her in the most random situations ever. ELAINE!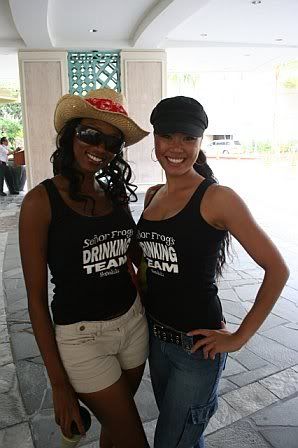 friday now– voodoo at art after dark. the halloween editions of this event are always SO good. and oh hey! can you guess who this is??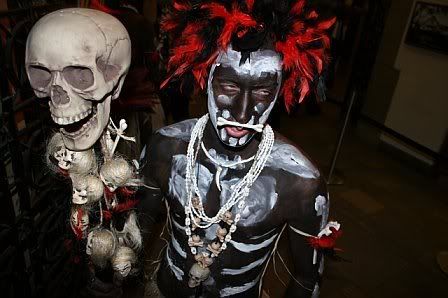 shane curtis!!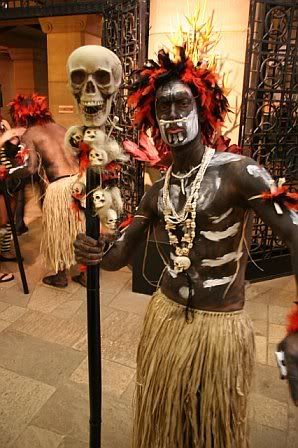 ok i've been coming to these since i can't even remember when and only just NOW found out about drink tokens? shoots airspace!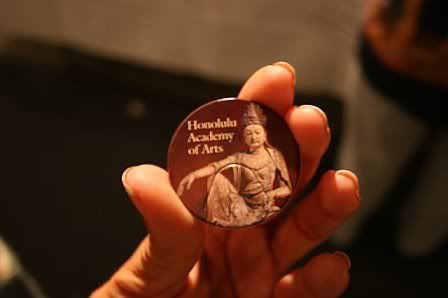 random scenes starting now: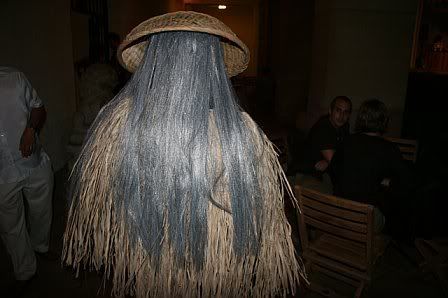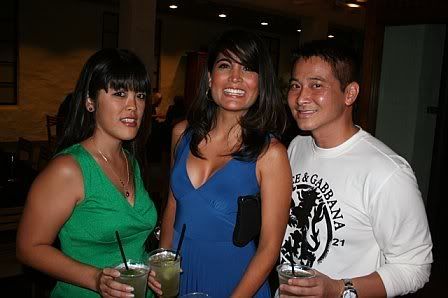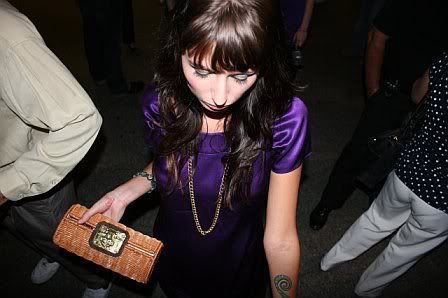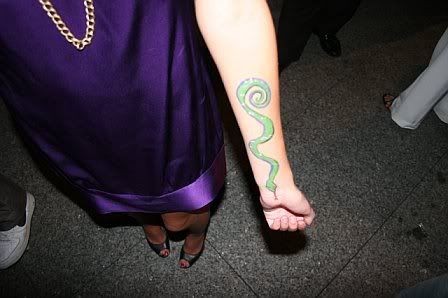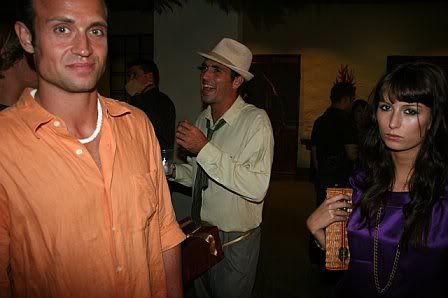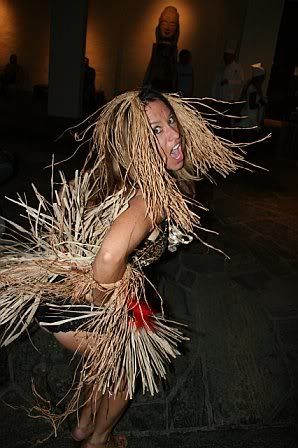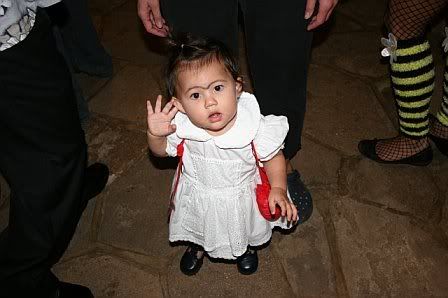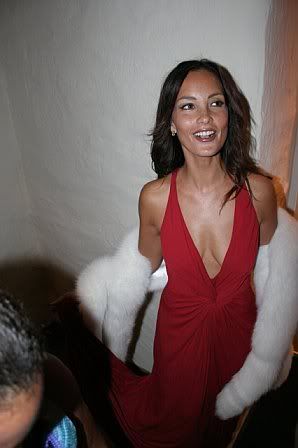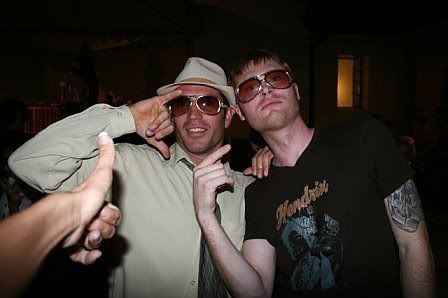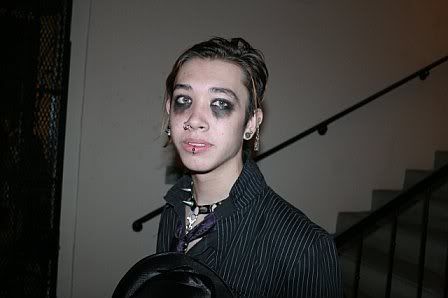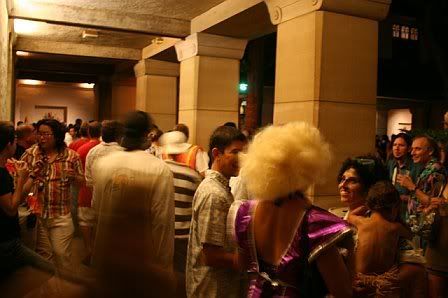 there were more people dancing at this one than i've ever seen before. it was so fun.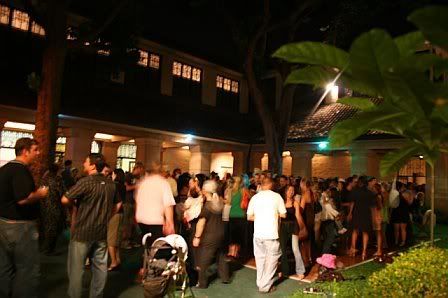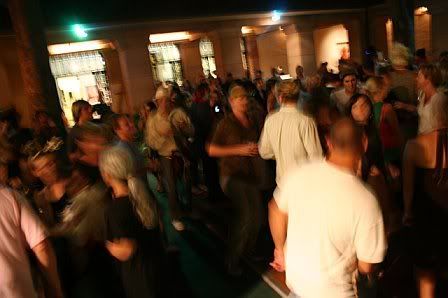 i think it's the first time i've ever danced here. oh– ginger!!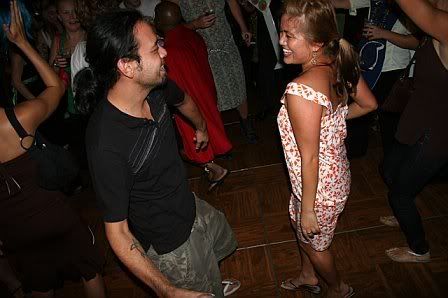 eskae is so fresh. he had a whole courtyard to himself. and us.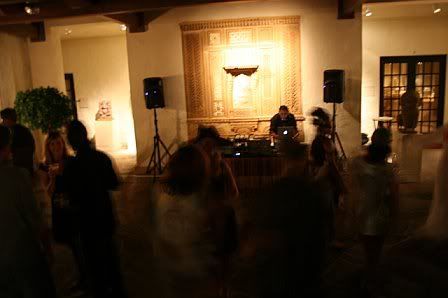 steve rules. book him.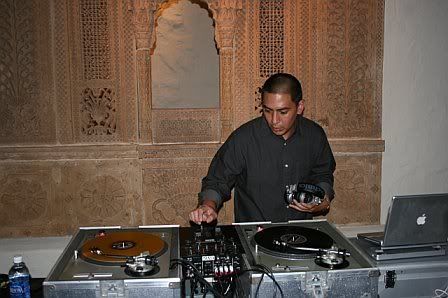 he rules so much, he has a stalker sometimes.
more scenes: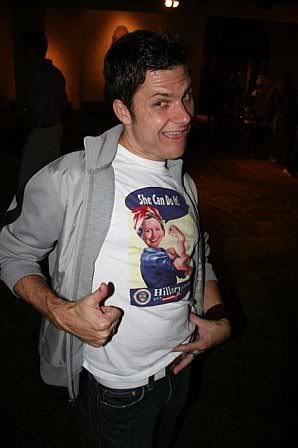 INTO!! they have the coolest stuff. i am sitting here admiring my too-fabulous-for-words matt and nat bag as i type this.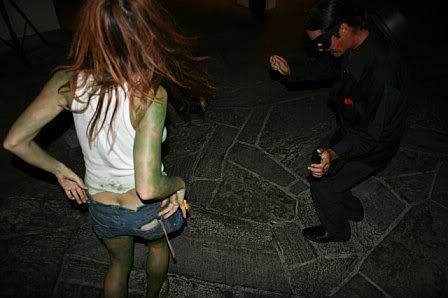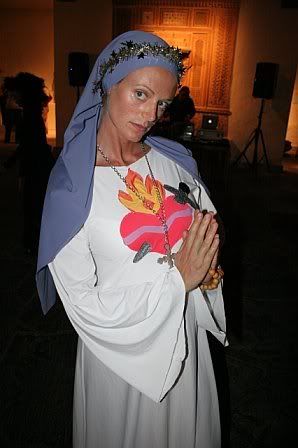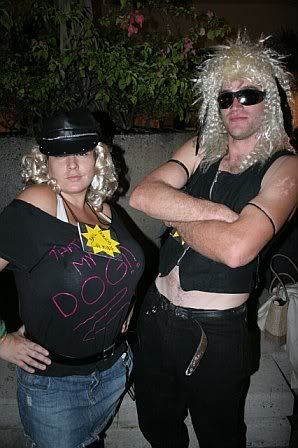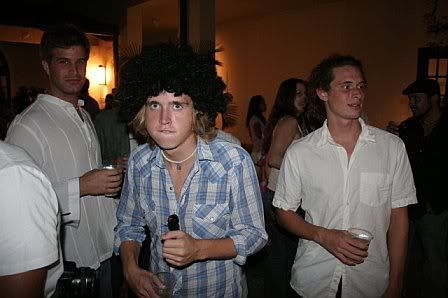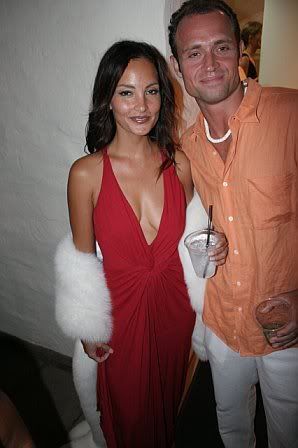 he really shaved his head for this. winner.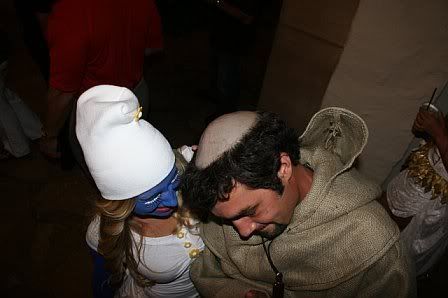 this girl came a very close second tho. wait. never mind. it's a tie for first. she ruled.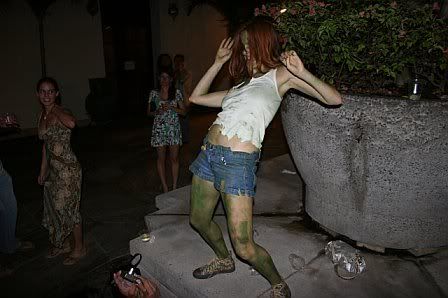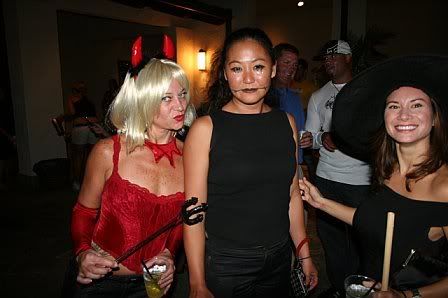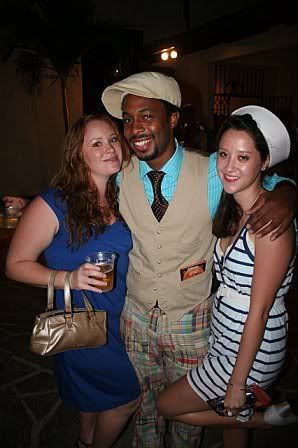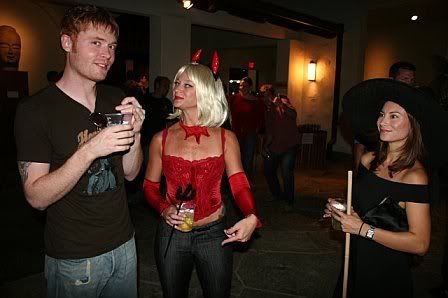 dug out to hiff. control played. that joy division flick. with compliments from airspace workshop. saw ctrl alt del. told you to appreciate todd's 'do. it's gone gone gone.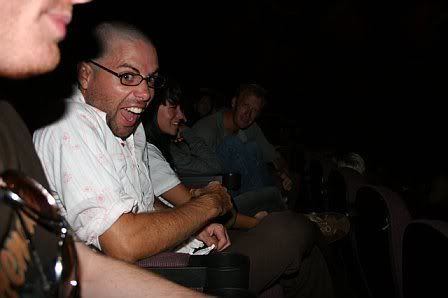 josh from airspace made some moving comments before the film. he's right too. the art community we have here is so fucking special. stretches across multiple platforms and mediums… intertwining… etc. people with vision should be celebrated on the regular. for reals.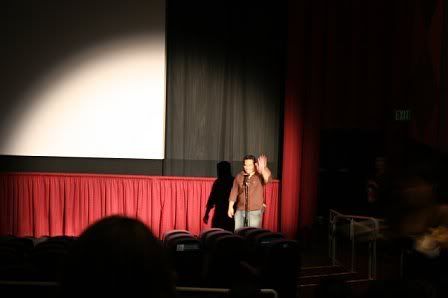 mercury bar for the after party. get down in chinatown pub crawl was in full effect.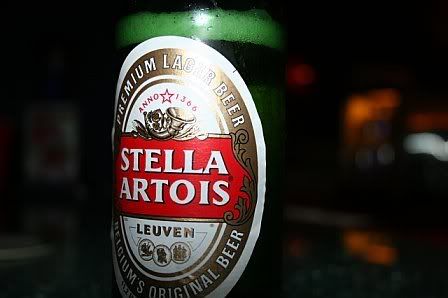 i crawled as far as…. the alley to smoke.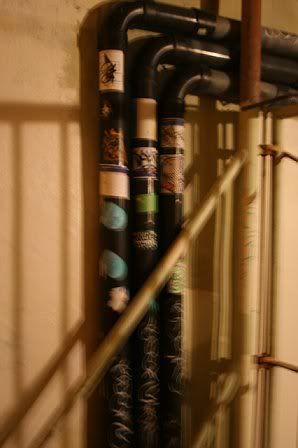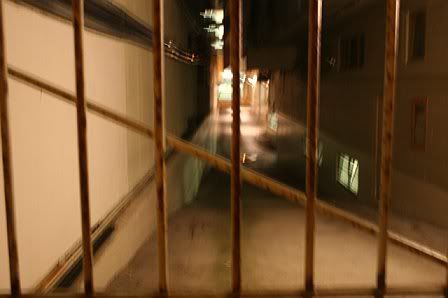 it was a long week. needed rest. fun at mercury tho! the music was hella tight.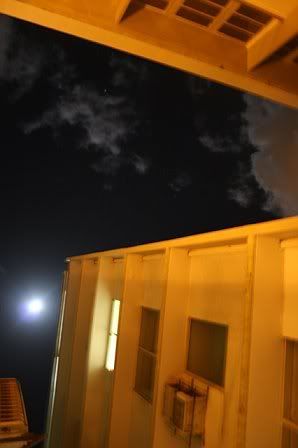 saturday i lurked the go! girls at aloha tower.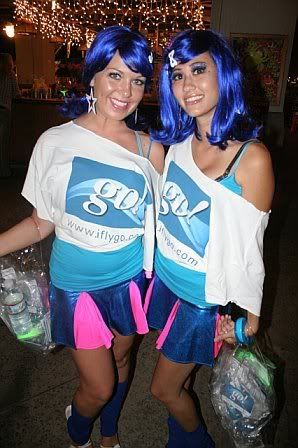 star too. scorpio.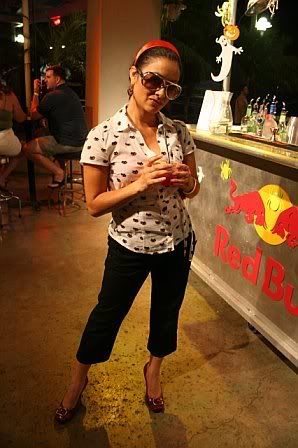 the romantics! they rocked it.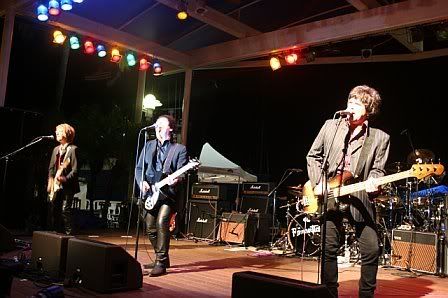 witnesses a pretty epic hi-five sequence between justin and kathy with a k. you had to be there tho.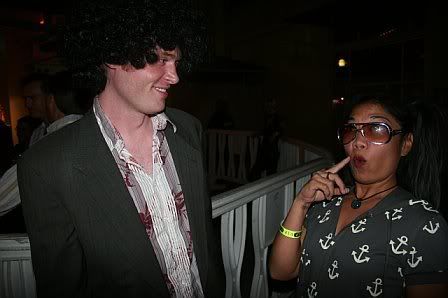 yup. this concert was pretty fun. the romantics and berlin! everyone was in costume too. wooo.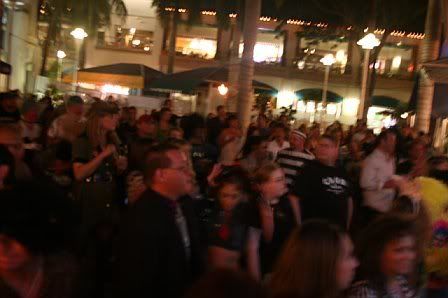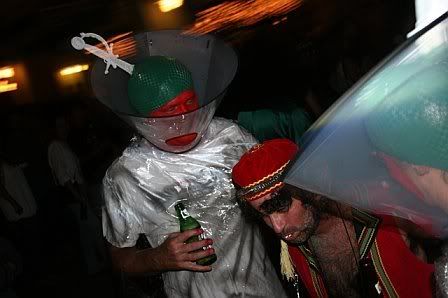 had to save some energy tho. still saturday. time for the hiff closing party. on the superferry no less! and can you guess who the first people we saw at security were…. that's right! our afm bffs. milan and jane.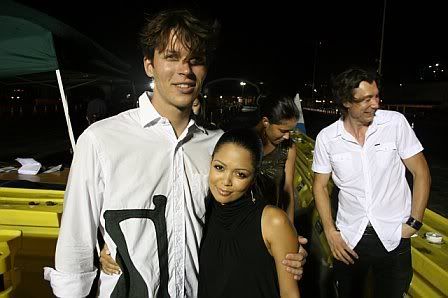 superferry ahoy!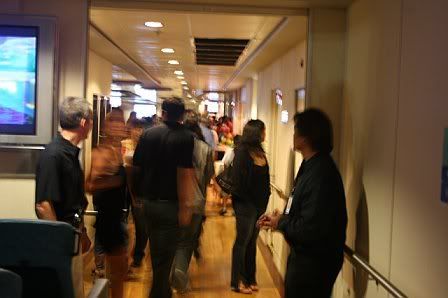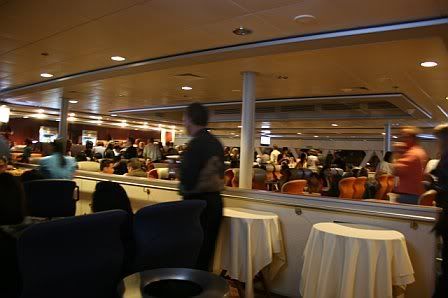 mike romano was there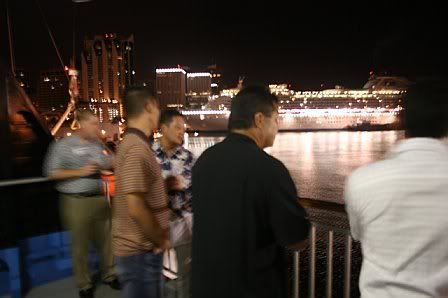 nocturna was there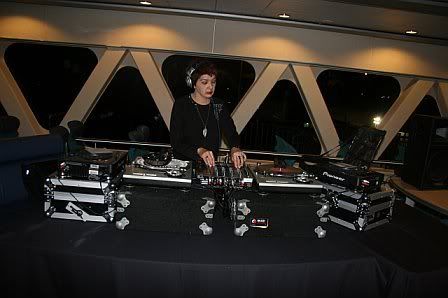 ALEX was there! wooo now it's a party.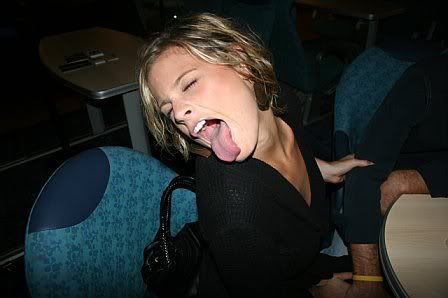 she's classy tho. back in town for a few. she might already be gone again. sad face. come BACK!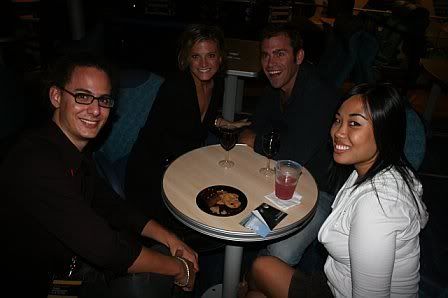 mmmmm mmmm makana was there too looking all kinds of sexy. too sexy for focus even.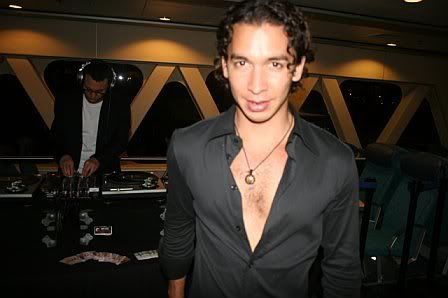 and THIS lady was ruling the universe in the same dress as me but not exactly. they were similar in nature but different. and she totally recognized…. my VOICE! what the! rad! stella…. but whatever. good taste we have!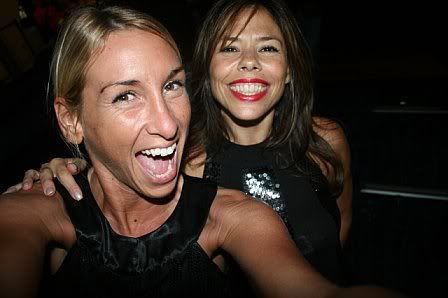 mega touch room.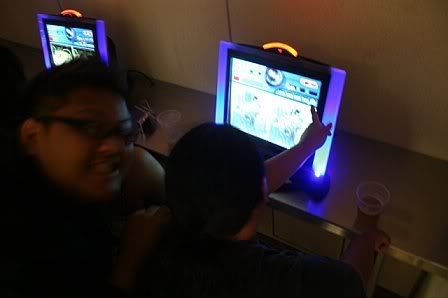 brownie station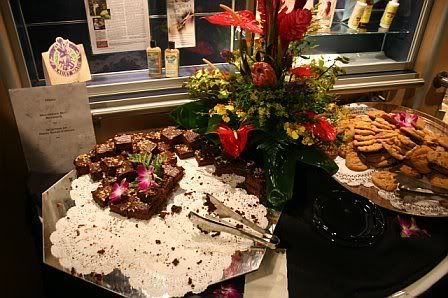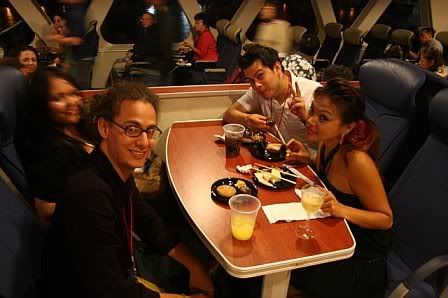 meanwhile in first class…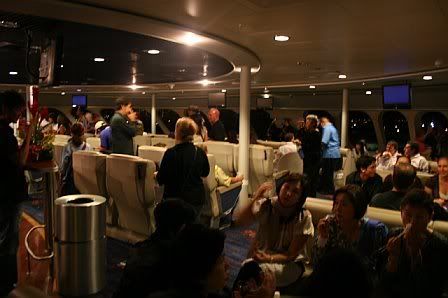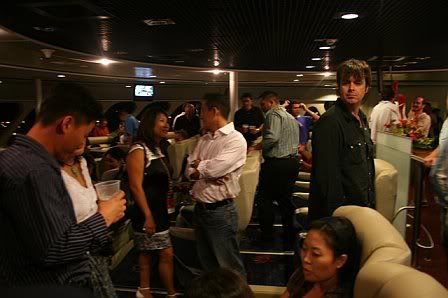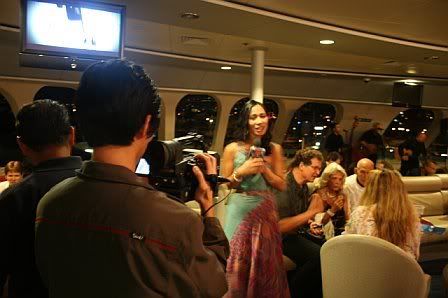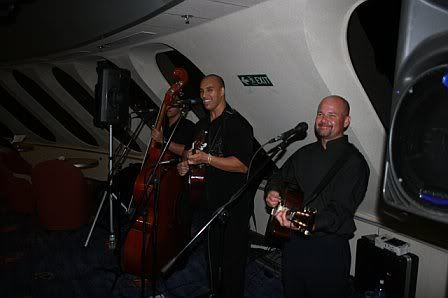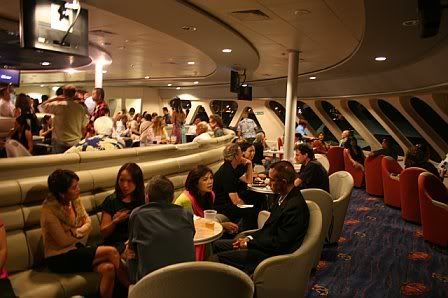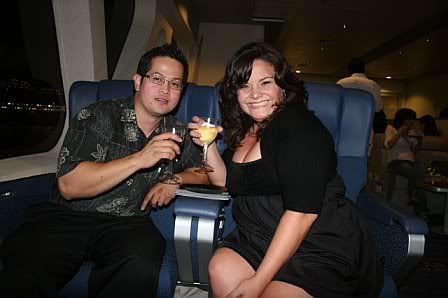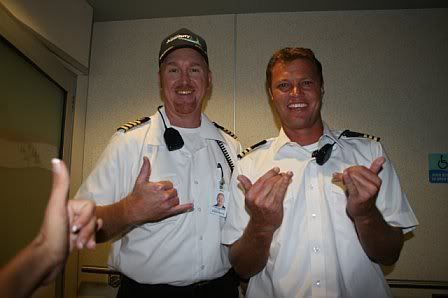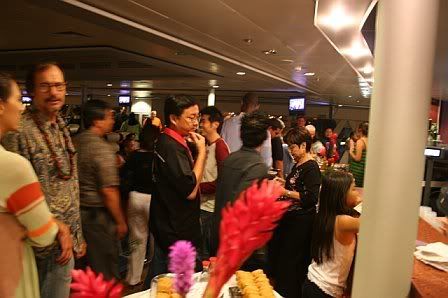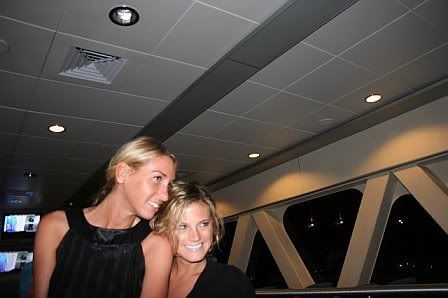 so ya. that was fun. the more i walked around the more people there were. it was getting totally totally overcrowded within a matter of minutes. we broke out. but i'll just say now… this ferry needs to be in operation. i have some ideas to generate some revenue while that is being worked out. superferry? call me!
oh wait– bumped into a dope ass birthday party on the way out. how fab? how about everyone in the same color scheme and lei for all? TOTALLY fab.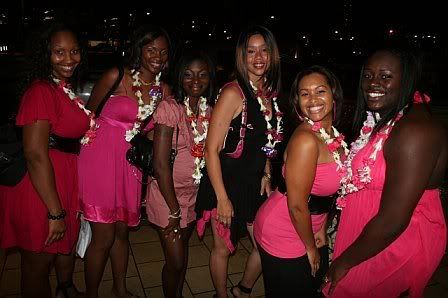 hit up asterisk after party halloween thing after. a bit early.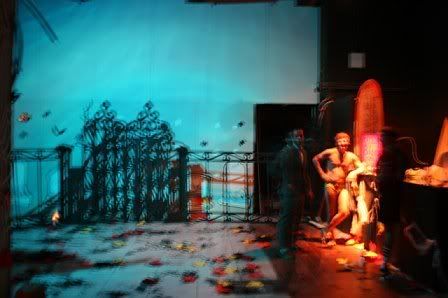 the movie was still going.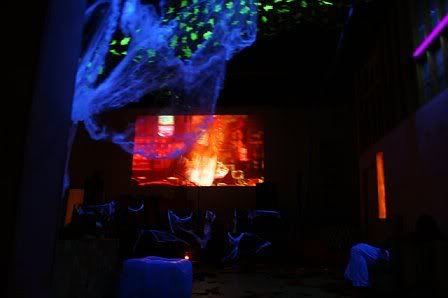 and joe was already gone. what's he dressed as? european, he said.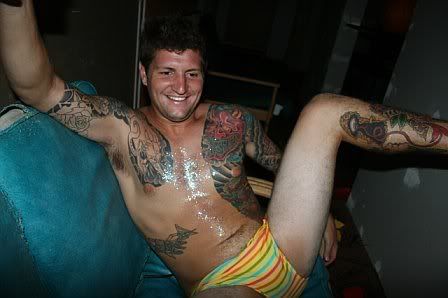 and here's the rest of how this night went down, starting with aaron mason: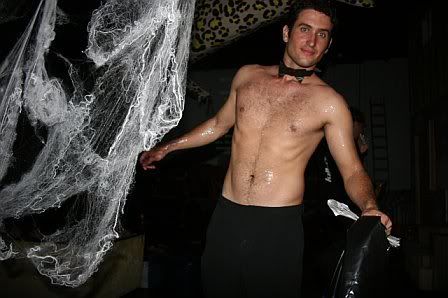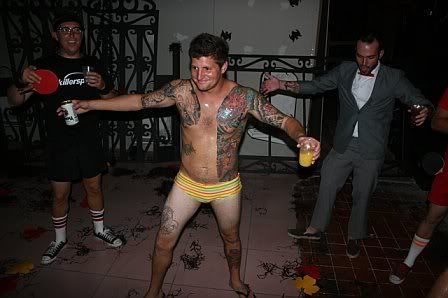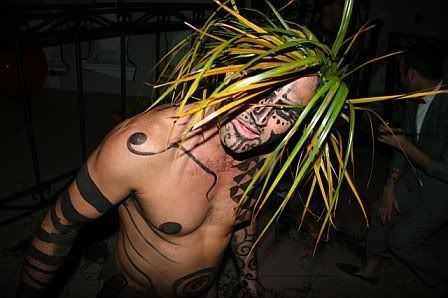 aaron vb a.k.a. one of my fave photogs was there!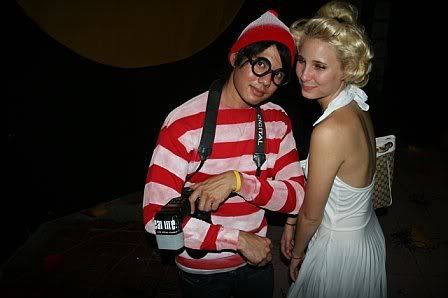 and kai bovaird from filmworks/fx! holy art monster party!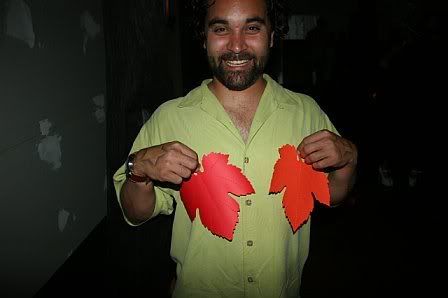 interactive costumes are SO hot right now.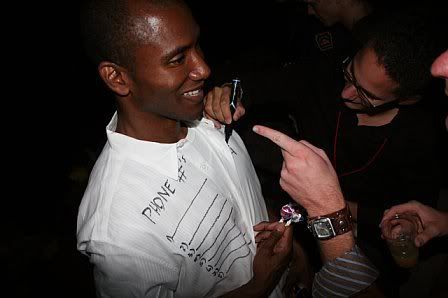 see?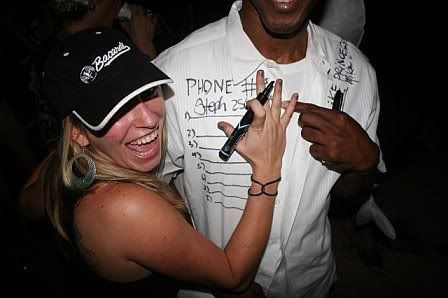 art monsters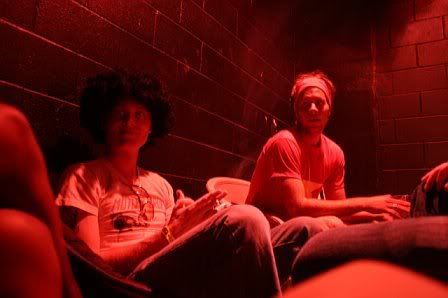 that's mike romano's real hair, by the way.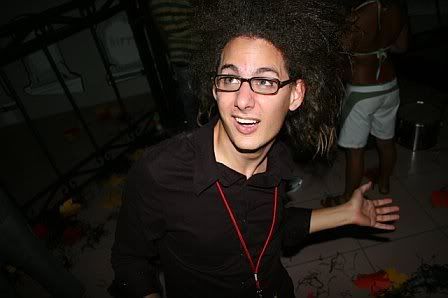 they found this band in waikiki and brought em over. steel drums will NEVER go out of style.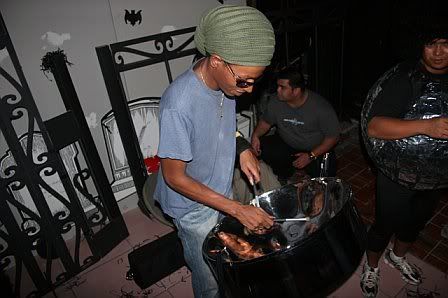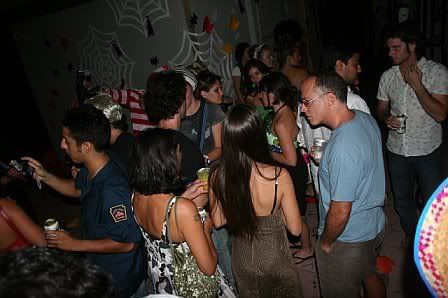 fake hair, real hair.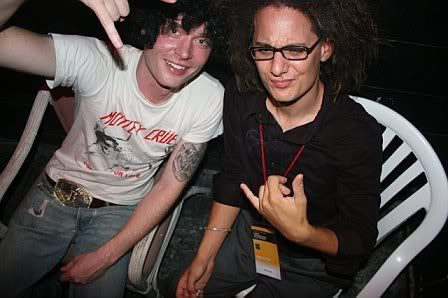 shirley, laverne. LIBBE! remember when we did this!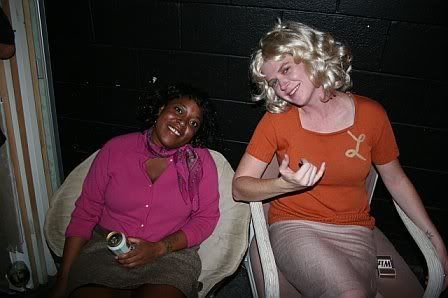 alex's apperance was fashionably late even tho he lives there.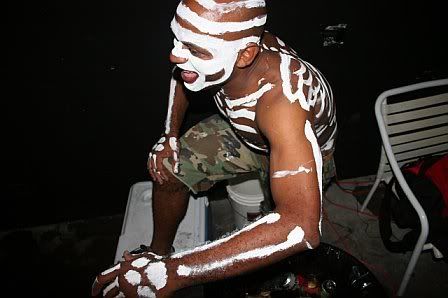 and this guy was actually just naked. if you had to guess… which girl do you think is his favorite?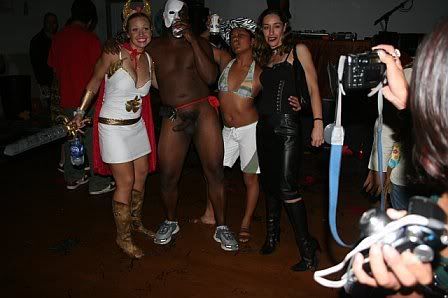 ok ok ok. that's as r rated as i get. sorry. moving on! time to celebrate some sweet nothings…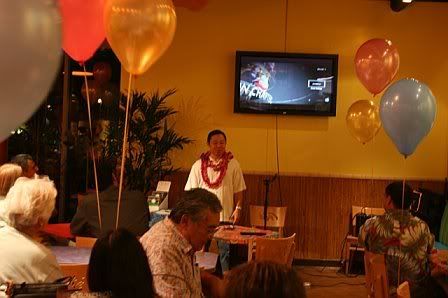 congratulations darin and alan! one year of sweet nothings bakery… their pastries are DAMN good. perfect for diabetics and anorexics i say. but i can't really say that. it's kind of non-pc. how about just perfect.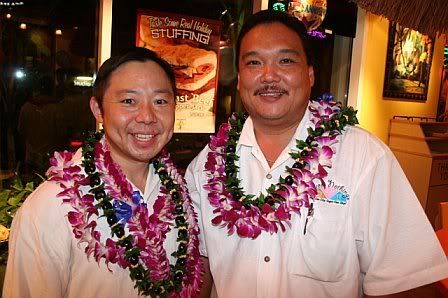 meanwhile at visionary. i was busy winning the costume contest.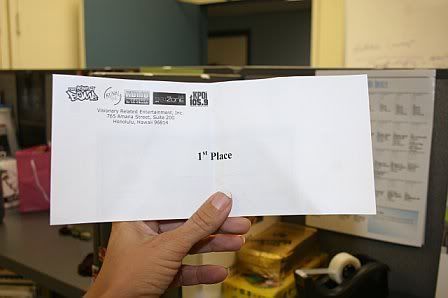 later that night at mercury… the champ!

later at next door. art rules!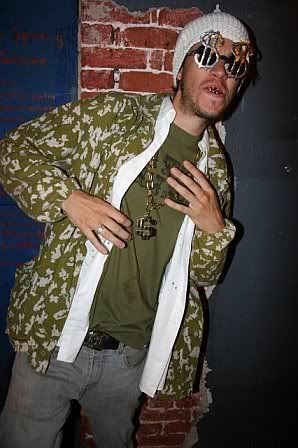 ich habe das nichs vershtanden. but you're hot so it's cool…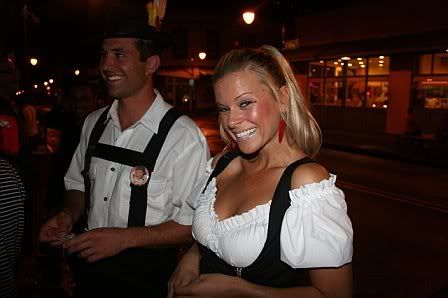 no 40-something art enthusiasts jay walking to bust so the chinatown cops descended on the halloween zombie walkers instead. rad. wait, i mean opposite of rad.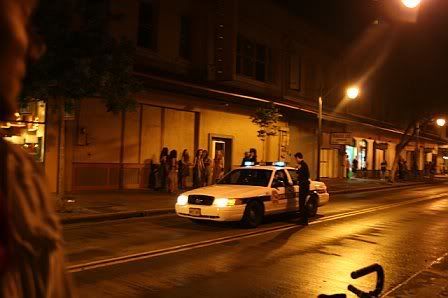 meanwhile inside…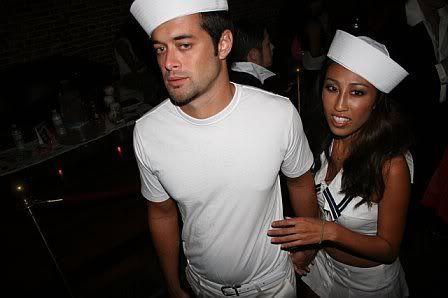 cowboy. but wait.. where's your…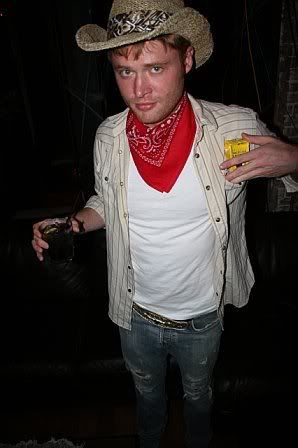 ah! ok.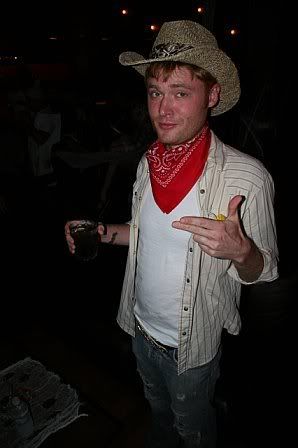 YEAH leslie!!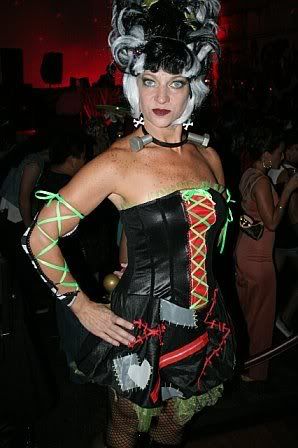 mmmm jessica!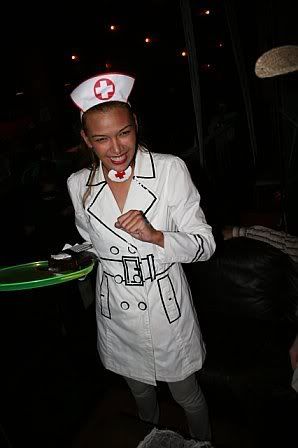 hahah i loved nocturna's outfit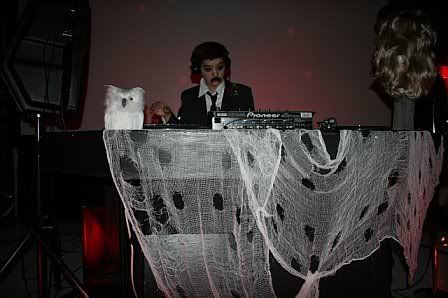 here's everyone else. get to scrollin!: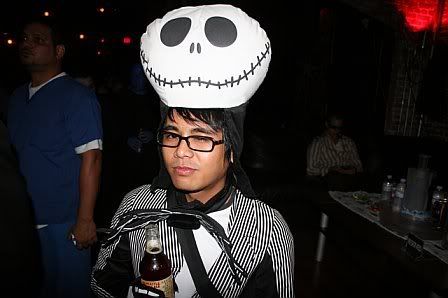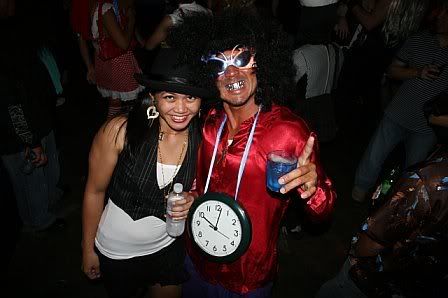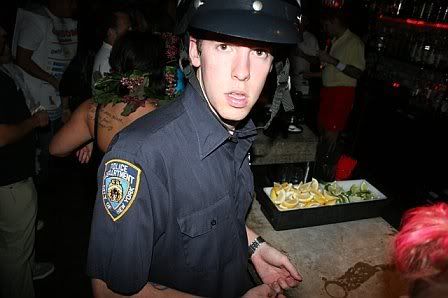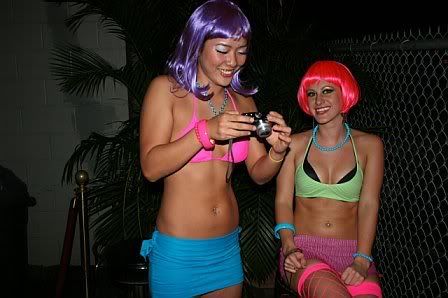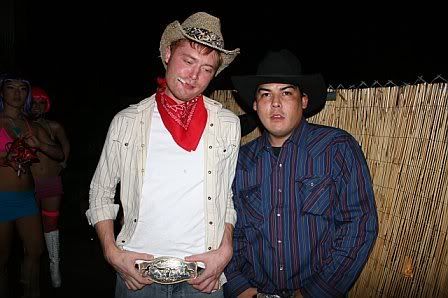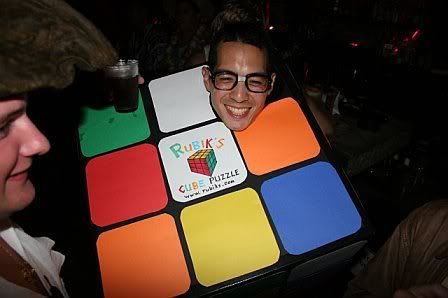 the WINNER of the most kick ass representation goes to my number one homeboy flashee tho: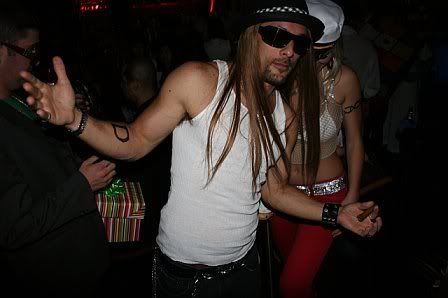 couple costumes rule!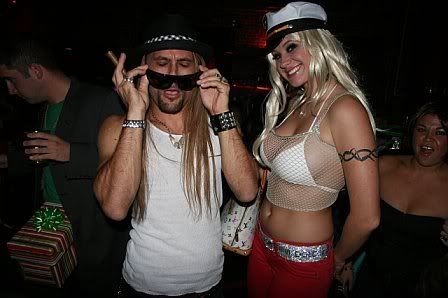 i had to ask matty what he was. that vest is actually prety tight! not something i would think of as 'white trash'.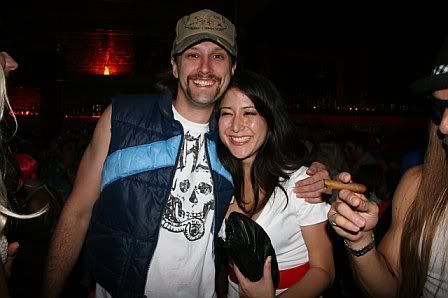 halloween was gooooood.
oh. flash cam!!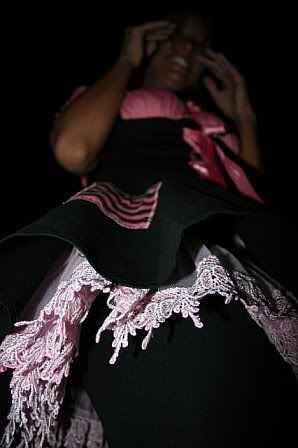 flash cam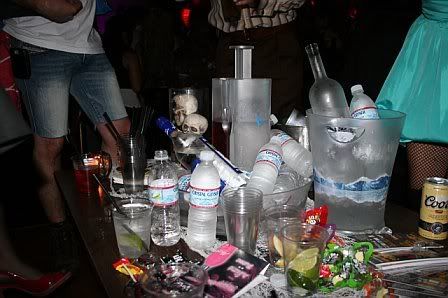 haw haw DEFINITELY flash cam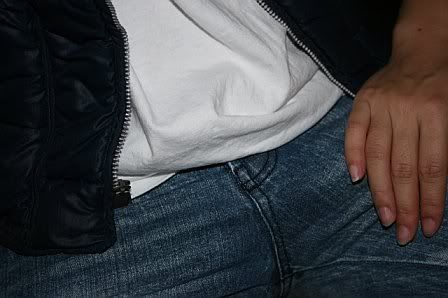 derin was so funny– he showed up as the risky business guy but wouldn't let any of us see his underwear. hahwhahwahw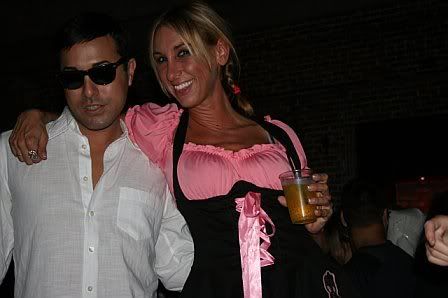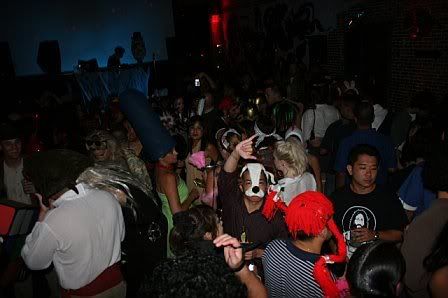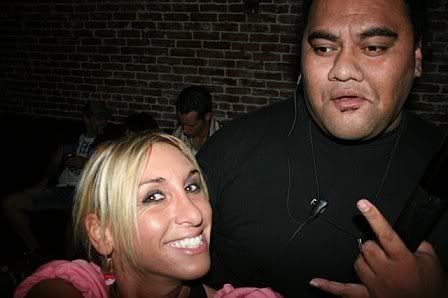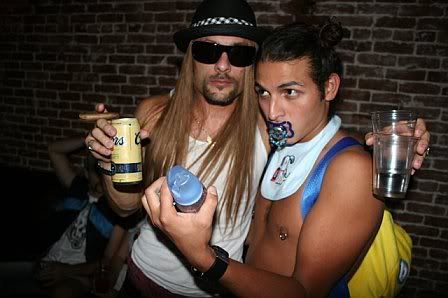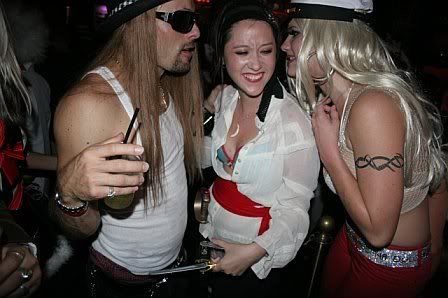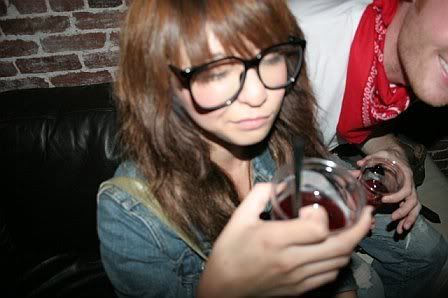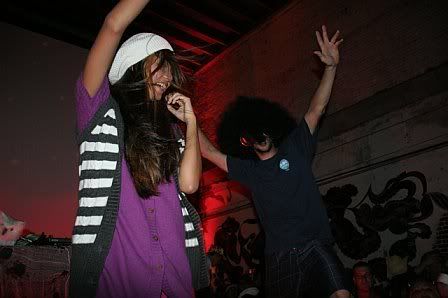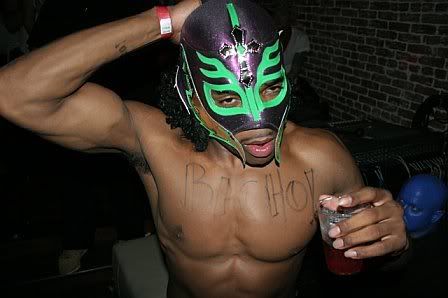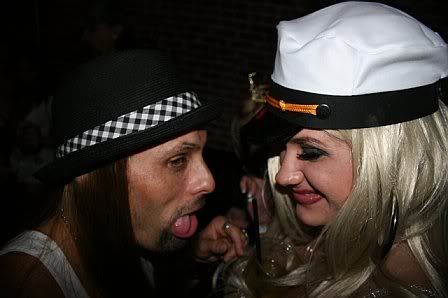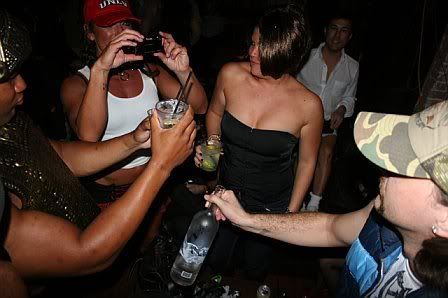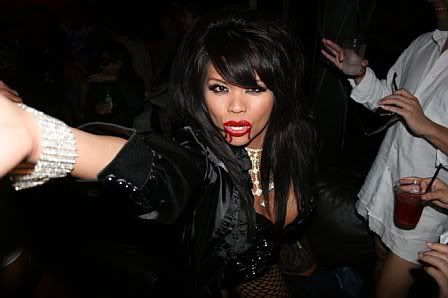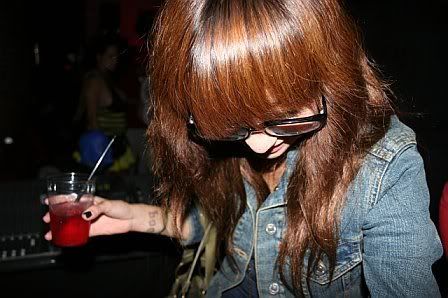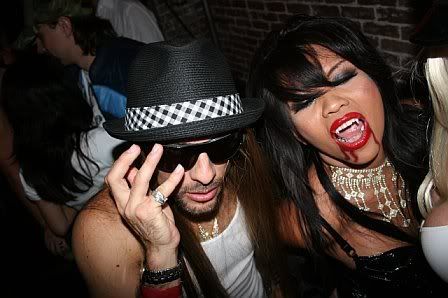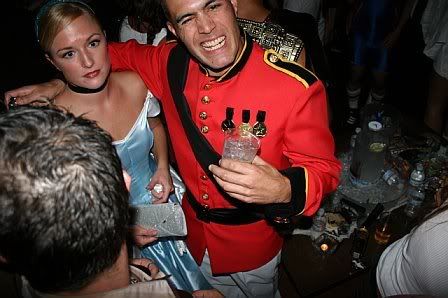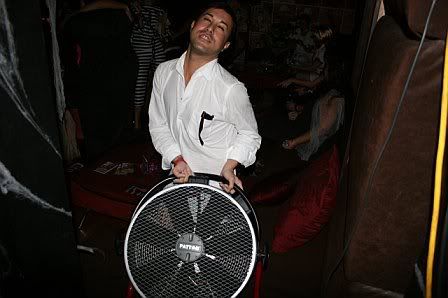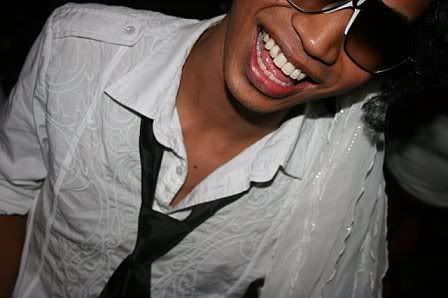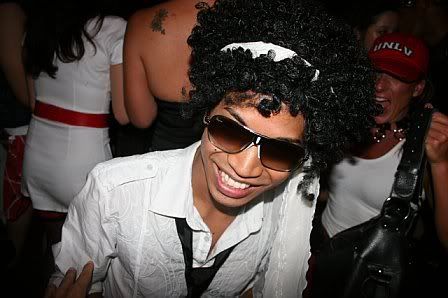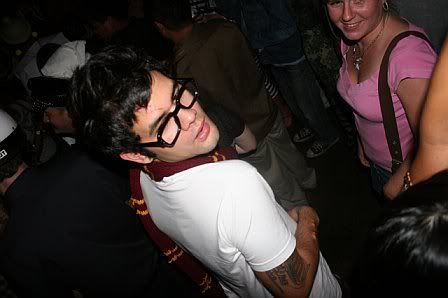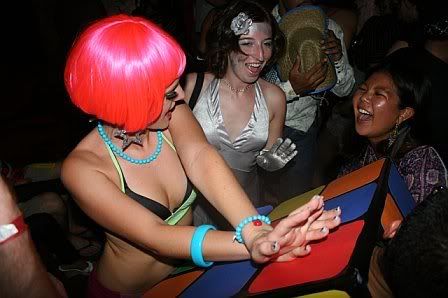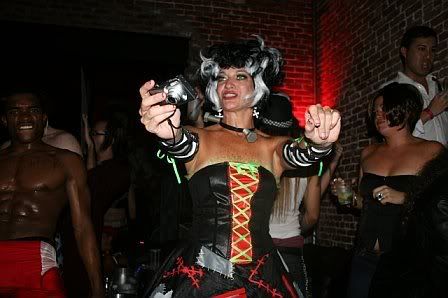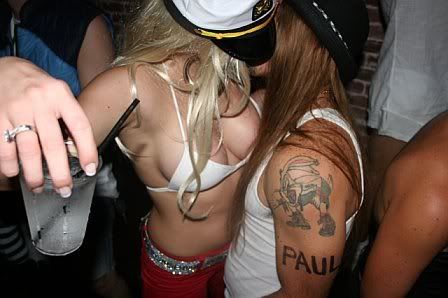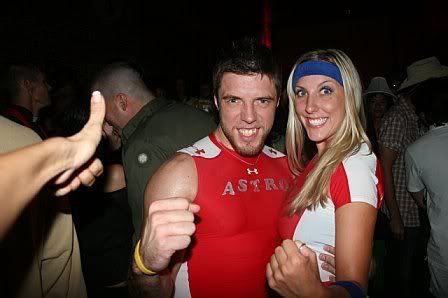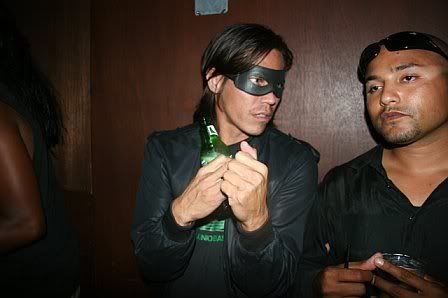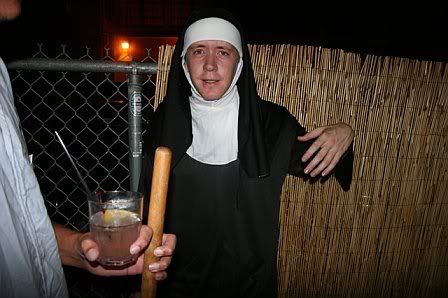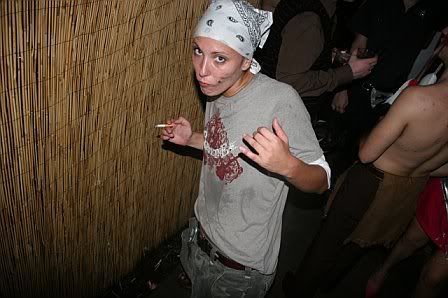 SORRY! there would be more commentary but i already wrote this out and then accidentally powered down my computer so i'm really just interested in getting this up. is that cool? COOL!
stay tuned for my special report on the island independant film festival!!!!! that ish starts THIS WEEK! thursday… wooo.
more soon. stay lovable. comment if you want. it validates my existence.
cw