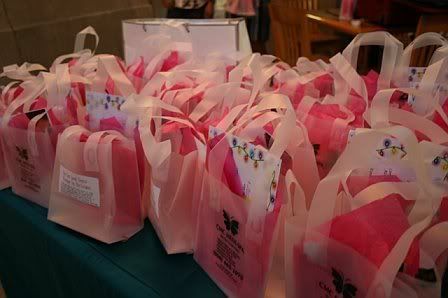 …when it comes to gift bags. what! i'm 100% woman, man. and speaking for women i'll tell you we'd go to Boredom Mc Bore's convention on Blah if there were gift bags. believe it!
anyway, just wanted to let my lady friends and readers know that if you so choose to drive to waikiki today after work and park your car for free at the sheraton and take the elevator up to the hanohano room there will be a nice goody bag waiting for you from In My Closet at kahala mall. i saw the bags too… it's kind of my promotion. they rule! there's only enough for each table tho so you better be like me for once. as in the first one there.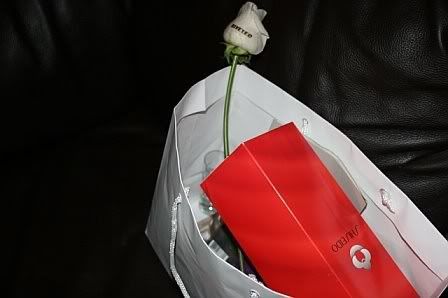 after it's time. FINALLY! drunk time! anyone who bumped in to me at diesel last week knows how fun drunk christa is. i promised myself that i'm going to get three sheets to the wind to celebrate the first time i ever set foot in the wave and had to be carried out. it's THE WAVE WAIKIKI's reunion party!!!!!!! finally!!! i know all of you can think of at least one headache resulting from this club [r.i.p.]. come to SENIOR FROG's to celebrate with everyone. s froggy's is the perfect place for this by the way. drunk TOTALLY blends right in here. remember the opening party? i thought you would. that was craziness and nobody even noticed. heh! the best part? it's another wednesday people! so the craziness can spill over to acid wash again. if we so choose. although….. froggy's is open til 4am….. it's been AGES since i've stated out til 4. this might be the night…..
ps: what are you doing? did you see my other long photo update yet? no? yes? just checking….