hi! HI! ya, i know it was over a week ago, but hey! happy anniversary, thirtyninehotel. serious. i love you guys. chinatown forward movement at its best. we all should have a thirtyninehotel story by now as well. hey chris lam!

zana had the oysters shipped in from washington state. atta girl! yayoi and i stayed very close to this table.

impossible to get anything from selena that's not breathtaking. i'd like to think it's me but it's so not. beauty.

maria a.k.a. the princess of waimanalo took a break from her private performance next door at bar 35 to attend. i need to get out more. this face this voice. truly sinful indeed.

dj harvey and richard earl leong yu ralya. fuckin congratulations you guys.

oh. you too gelareh. JEESH! this is one of many milestones for sure. i'm hyped too.

i joke about purchasing children from good looking couples sometimes. with you guys i'm serious tho.

genevive was there! looking drop dead genevive as usual. nice way to utilize the new podium for sure.

so ya. guess what time of year it is. and guess where the opening party was this year? guess!

the halekulani. yup yup! very lovely sunset reception for HIFF right here people.

and what's this? a fan mob? in hawaii? never usually see these…

what the….

…aw, Lee Jun Ki. poor guy. just wants to have a nice drink at the nice reception. i hope it was nice anyway. you got FANS bro! dig it.

meanwhile i'll be over here with the kim chee roast beef that melts in your mouth.

who ME?! AW!

my hiff bff! remember?!

welcome to this year. year 27 even. woah, we're almost 30. we better enjoy our twenties while we're in them. the grown up thing happens very fast after. watch out, hiff. i already think i see a wrinkle!

DON CHEN! this kid rules you guys. he is here from SF organizing all the logistics for the delegates and vips. he's also super funny and brought my delegate bag here for me so i didn't have to go to dole and pick it up. i know right. going beyond the call of duty s.h.r.n.

you'll have to look at this shot in the mirror if you want to know what it says. i like to mix it up like that sometimes.

don't let jordan and yasmine fool you. they totally hate each other.

JUAAAAAAS KIDDIN!!!! i love these two for reals. the show is amazing and i'll go ahead and say one of the best local tv projects i've seen pretty much ever in hawaii

halekulani. hiff. bananas foster. whoever. i LOVE you.

oh! we loved these creamed corn things too. like, a lot.

the gang. we kind of had a super good time. we're just being silly here. but ya, thanks for shooting nancy!

meanwhile in waikiki. i was my typical self. ak.a the first one there. for cancun. woo.

which is funny because i don't have to be. woo!

Brandon's alter ego name thing is hipnotic b. know em? i'll have to say i love his purple shirt that matches our 93.1 the zone logo. way to go brandon!

blaine.

oh ya, guess i wasn't early. guess it's crazy fun party party all the time. good ol senior frogs. living up to its international reputation for real.

yup. zone night. HI LADIES! xoxoxoox

real deal reed is hella cool on the mic. you want him at your party.

poor blaine tried to buy me a stella but they were out. mixed review but you know i love you man.

and what the! maka v is all growns up for real now.

so do you know lindsey ozawa or what? kind of the executive chef at nobu but whatever.

dance competition on now.

coaxing on now.

large margarita on now.

chenay's birthday on now.

amanda on now.

me and eskae can't see you. *we're invisible. we're invisible. we're invisible.*


ok enough of that. listen up for when cancun is going off with the zone you guys. reed makes it fun. the ladies are there. all night. it's a nice way to wear slippers and drink and dance and stuffs.
meanwhile on friday. a new spot! A NEW SPOT IN CHINATOWN! so hyped about this. it's called LOFT and is over on maunakea and hotel street.

very nice feel inside.

epic stage setup

nice and roomy

everything but the liquor license right now. but a nice alternative…

…is some of the isle's best indie rock dj talents serving up the cups and stuffs.

very nice look inside.

that's nice too. shoots dave.

enjoy todd's hair while you can. this is all we have left. as of this typing he has shaved it all off.

shoots!

kahunahana's kicks scored so high i couldn't even compete this time. next time.

shit. i lost the camera battle as well.

chelsea skye at blogspot dot com for more. mmM!

cherry blossom burlesque after the myspace.com/ for more

no liquor license isn't really a good thing in my book. people will just up and grab an entire bottle of mad dog or liquor and get HELLA hammered. too drunk for fun most times. if not that night then the next morning for sure. plus the venue isn't' making the money they need to be. headaches. lost revenue. it's a lose-lose situation for everyone. plus the place winds up looking like a house party.

but eh. it is pretty fun to be drunk. hey mike…

it was a packed house by the time ctrl alt del came on.

my shots were not the best. but it looks like drew up there was getting some goods. drew, cough em up bro.

it's always easy to get ones of mark tho as he tends to hold still a bit more. so he gets two.

this face!

oh. heeeeey, justin.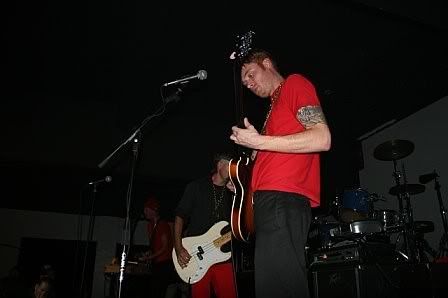 terren was on the friday rounds.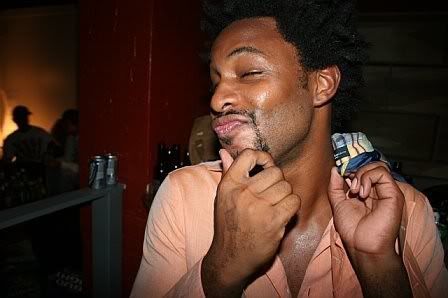 and me and carsten were catching up. damn it's been a long time bro! check out audible empire you guys. i've heard nothing but good things.

saturday rounds included stuff so cute i wanted to die. like DIE.

SERIOUS!

saturday night was a nice reception at dragon upstairs. a bit many of us…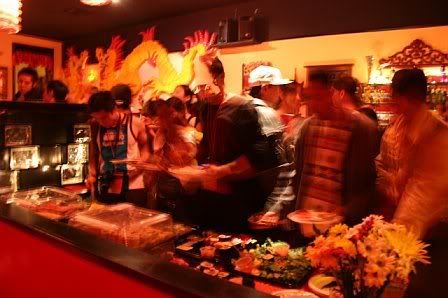 but it's much needed. time to celebrate kid wonder GERARD ELMORE you guys! he did it! put together a friggin fantastic piece of work together. and showed us. at HiFF. a feature! it's called all for melissa and if you can't make it this sunday for the added show you can watch the preview or tackle gerard himself– he has that ish on his iphone.

making friends. mike romano knows a thing or two behind the camera…

scott and T know a thing or two in front of the camera

joel too. and remember when i said that you just totally fall in love with the people on screen? i'm so serious. don't miss this flick people. it plays again sunday at 7p

later that evening at dole…

…i was accidentally zooming in

and not really taking screen shots

and getting hyped on the success

and having a lot of fun during the Q&A after

that's milan tresnak with mike. his character is a lot more quirky than you can gather from the trailer. but it works. and totally the czech chad hiyakumoto looks-wise if you ask me.

hahah vince lucero didn't remember me but i remembered him. circa last year at dan the automater.

comedian jose dynamite was typecast as usual. poker playing thug.

jane rules. period. she is so fun. i'm not ready to get the shots from last night's reception at washington place up but those are coming. miss fab right here tho.

way to go you guys. i'm now your biggest fan. wooooo!

i can't say it enough but i'll go ahead and say it one more time. congratulations gerard. for real.

meanwhile downtown. some more throwback was happening. since i got pulled over the one and only night i ever dressed up and had a SUPER un-fun time talking to the cop with star earrings and a headband i feel like 80s is bad luck.

speaking of dryfck references. how about a kalima sequence.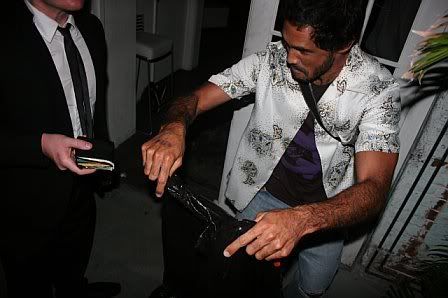 speaking of the hottest girl downtown. hey, lucy.

oh ps: thirtyninehotel was having a quinten tarantino theme party right now. and it was epic.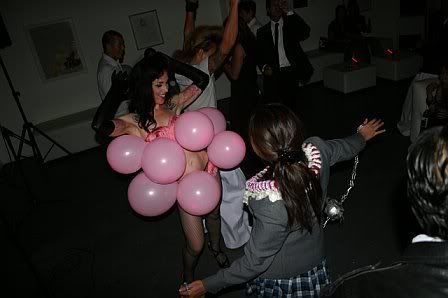 holy WHAT the! these are the baby version identical twins of my cupcake period back in '06. think i'm kidding? see the shot for yourself.

this got some of us in trouble. more on that later.

meanwhile how about a samuel-tory jackson sequence.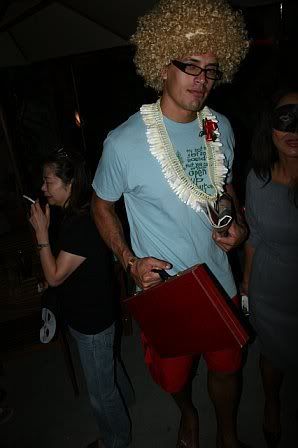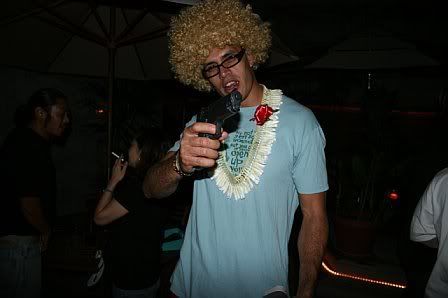 inae did this!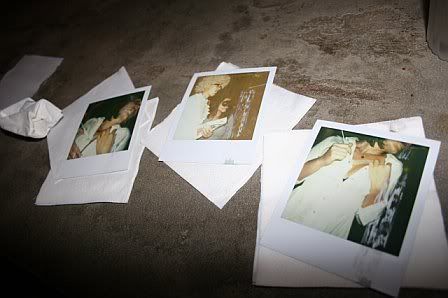 proof.

i never get tired of these.

yup. this party was like a dream.

put the double bubble in that candy dish to good use with T and scott. here's the sequence.

bubble battle. t got it.

ya. this party was way fun. anne hit the jackpot. MORE OF THESE!

i am having a hard time breathing. there's not enough time in the day. i'm trying to work logistics for what's going to be the busiest weekend yet as well as get the rest of these hiff shots up for you. it will happen. it always does. if it didn't i'd be dead. woah christa! let's work on taking things one at a time. oh, and just in case you don't feel it yet– holiday season starts now.