well hellooooo again aloha tower. what brings you here this time?

[click the 'read more' to see this entire huge honkin long photo blog entry…]
what the. what am i …
OH! that's RIGHT! THE BOAT!!! i totally rode the boat last week. the city and county boat– like the one for transportation in a public manner.

it's still new, actually it will be new all year. it's in a sort of 'trial run' to see how things go.
i thinks go well
i mean come on! commuting in paradise is SUPPOSED to be like this. we got more water than roads. let's … use it?
ok ok you got me. i didn't just ride the boat to ride it. i am writing a piece for pacific edge. and HOLYOMG! the project manager that i talked to is so prepared man. check it.
the boat is actually super small. it only holds 149 [not 150!!] people. THIS is what it looks like in the water. can totally double as a sneak attack vessel of some sort.
and THIS is where it drops you off. somewhere….. west. Nah, it's a place called Kalaeloa Harbor and it's very close to all the places people live over there and hopefully will be the first of many many stops, like, all around the island stops.
not much happening on the way back, by the way. well, i mean if it was then i didn't know. i was a bit… woozy. ya, i spent 11 years in the navy but only TWO of those were 'technically' at sea and NOT on a boat this small. i stayed very close to here.
skip ahead a few days. land! ahoy! contemporary museum downtown had new stuffs…
dana forsberg has some new projects in the works. she told me! and hey she's over at the pacific new media center now.
carol bennett had some super cool new stuff like i knew she 'wood' haw haw. the closeups of the fish are so vivid on the wood too. my fave for sure.
there was also someone i hadn't seen before with monotypes upstairs…
charlotte nairn– she lives on the big island now. sometimes new york.
alison moritsugu is also back in honolulu from new york. ever changing honolulu. i wonder what it's like to leave here for a while then return… i mean. never mind. it's not necessarily always a good thing to reflect on.
but ah! let's move on. helloooo dinner.
oh, and don't think that the space was sparse … this is the pre pre preview thing that only some of us can go to…
…don't think this ain't a hot ticket, folks. it's just not quite 6.thirty yet.
i really messed up here. i was trying to get allison before it was time to dash out…..
…and hit the red carpet!
juaaaas kiddin. it's hiff it's hiff!
made it just in time for chuck's welcome. this year will be better than ever!
i was SO regretting stuffing my self on cheese and crackers twenty minutes prior. they spared no expense here.
custom cookies… wait a second…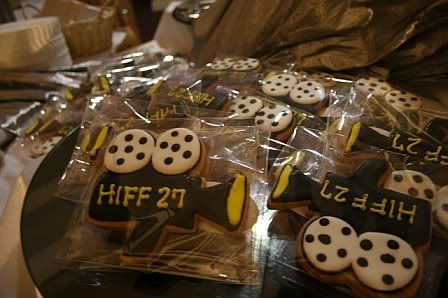 TUSHAR!! i knew it. hokulani bake shop— you know by now right? the place with the amazing cupcakes that everyone always gets for whatever event. he also customizes cookies. and they taste goooooood.
ah! found it.
not gonna lie, i probably paid for a lot of this with last year's membership.
there is a new hiff cafe this year so if you're down with the bronze or above you'll have a place to kick it between film festivaling.
not sure if this will be there but it was tonight!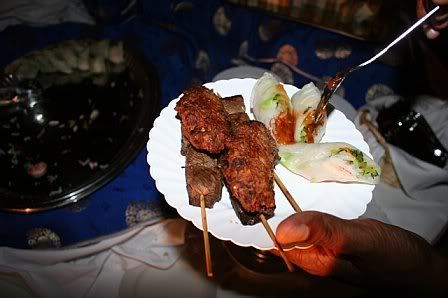 *consulting the media kit* ok ! so there will be a new convenient, upscale eatery for its patrons to frequent this year. thanks to creations in catering. the cafe will be open m-sat from 3-9pm and is right above the dole theaters in the ballroom. …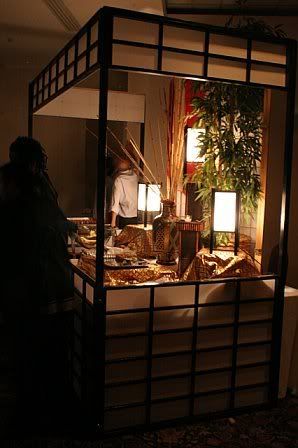 …there's also going to be cafe chats with various filmmakers daily at 4pm. check the site!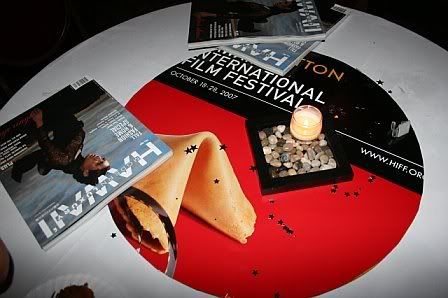 kicked it with sarah and the other staffers after for a bit. missed the preview but i'll be doing a bit of film festivaling when it officially kicks off oct 18th. stand by!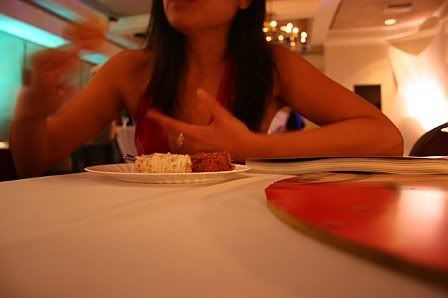 you'll never recognize this guy! hint: he used to curate the film program at doris duke.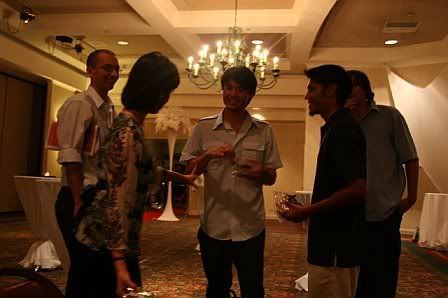 back to work. doug's creation in snacking. how symmetrical!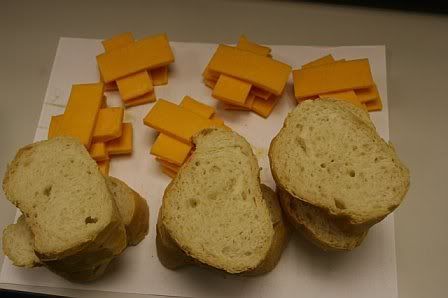 driving to aloha tower… and if you'll excuse me for a minute…. it looks like its going to be another rad sunset.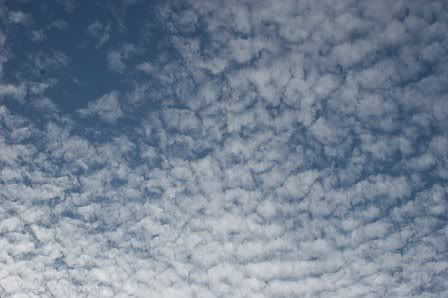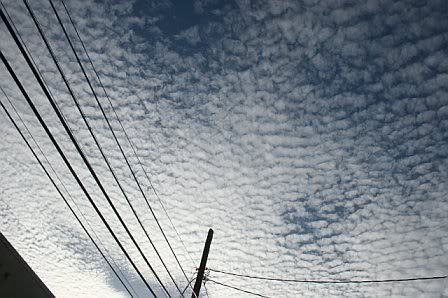 and woah hey!!! they were filming lost. you can always tell because of these trucks. sorry i didn't get a good shot but ppl here know. and i hear it was a bit of a fiasco.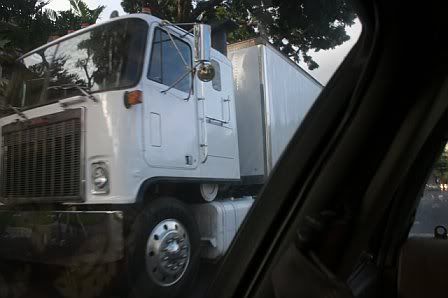 not in the sky tho. it was just dizzying beauty if you ask me.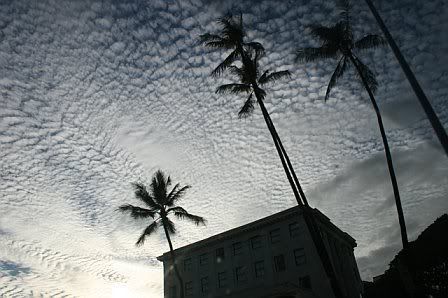 woah hey! HI!!!!!! [*swoon*]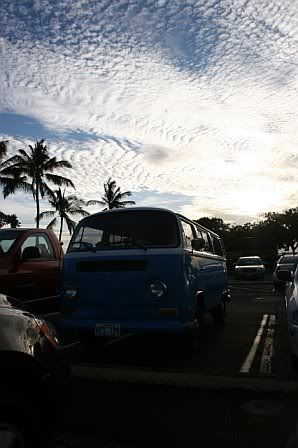 i was just in time for the first fashion friday finale…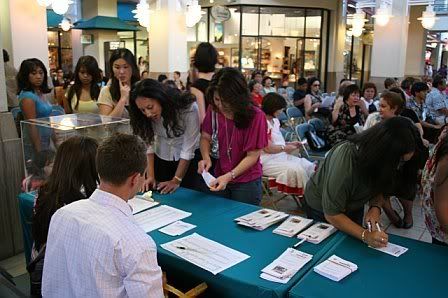 meeting the makeover winner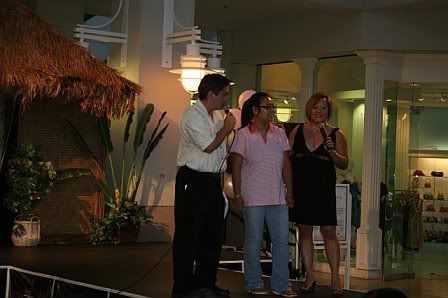 ring battling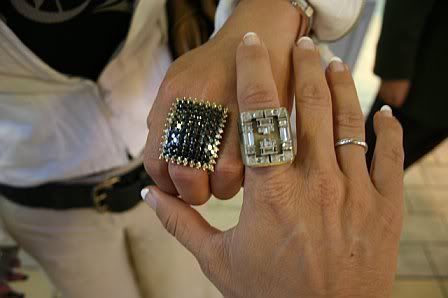 fashion showing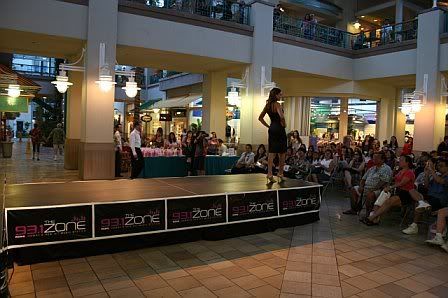 miss hawaii!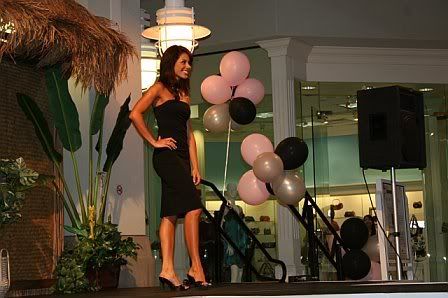 they had men in the show as well. seeing as there were mainly women here it was a wise choice.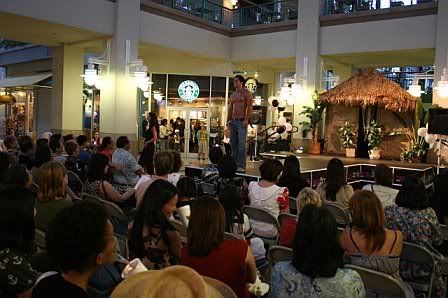 so was this! you know us ladies… we can't get enough goodie bags.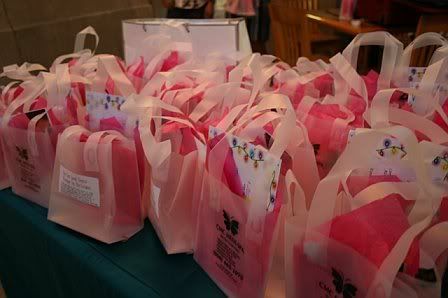 jesse was there too tho. not just a women-only event!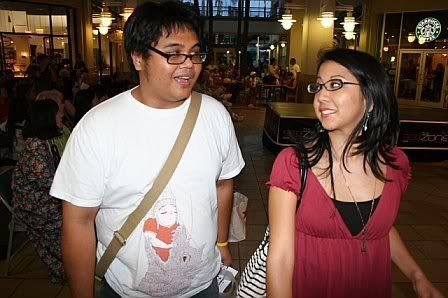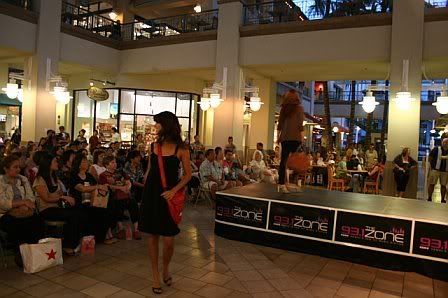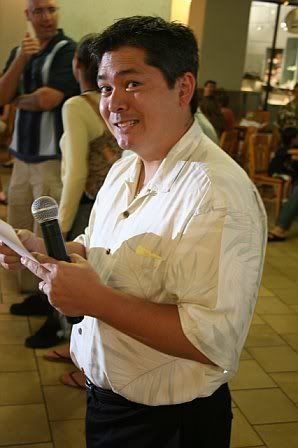 hi candee!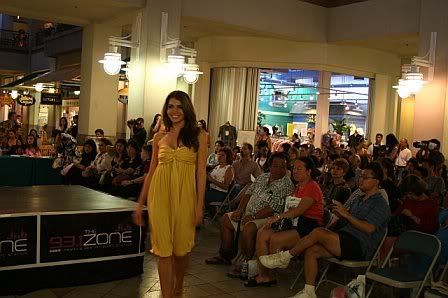 not going to get the best runway shots back here. sorry. i saw some photogs tho so if you really want to see i'll post their links soon.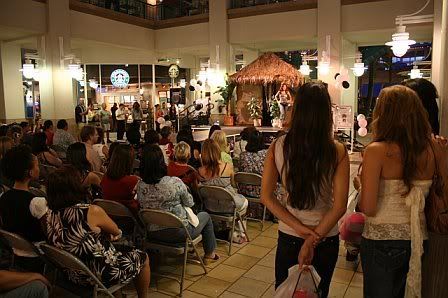 the makeover was WOAH!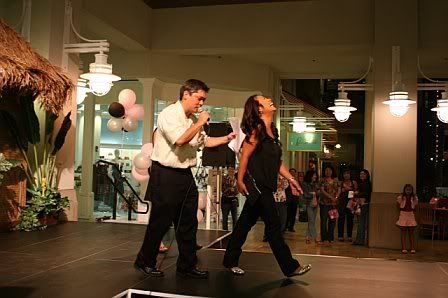 so were the ladies in attendance!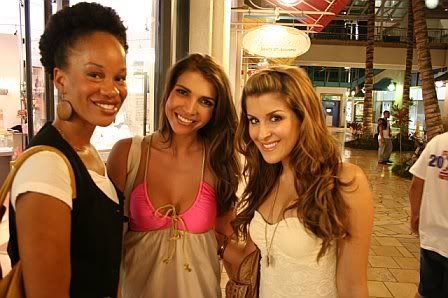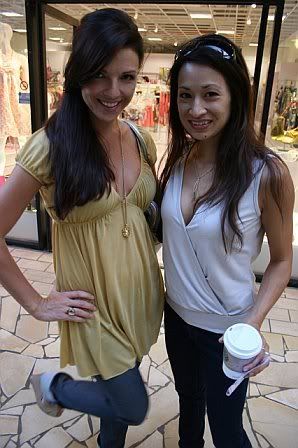 aTypical in the house! what the. WORD! we talked blog for a bit. lofa and jesse are on it more than most, if you didn't already know.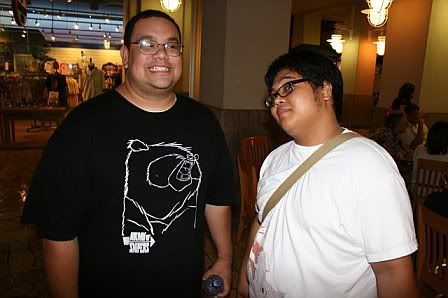 i talked about it all week, so no surprise here… the after party at honolua surf company. all styled out.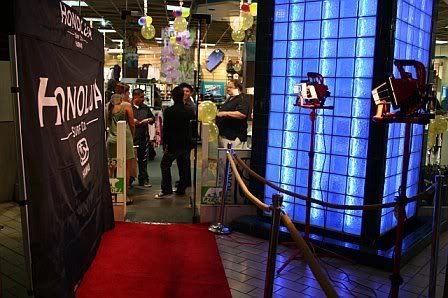 and eagerly awaited.
cool tentpresswall thing. i guess? oh that reminds me! i need to get some supercw.com stickers.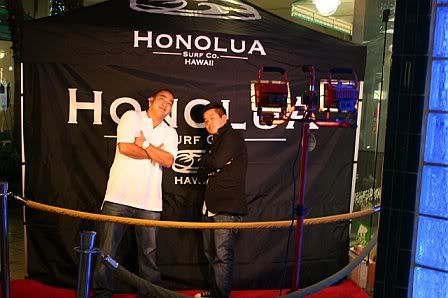 the goodie bags here were to DIE for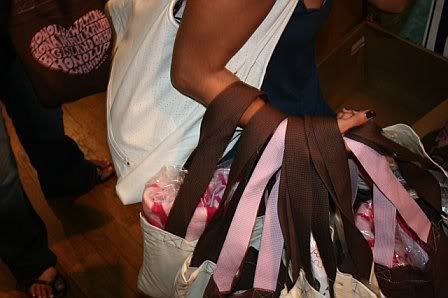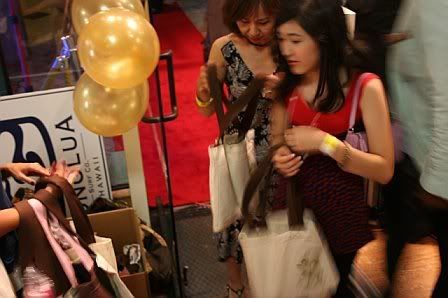 i DID die. you know what they fit in this here bag? a HOODIE! and some earrings, a necklace, lip gloss, stickers, etc. i really wanted to save this for someone else but i couldn't say no. best bag all YEAR! [last year was most def miss sixty]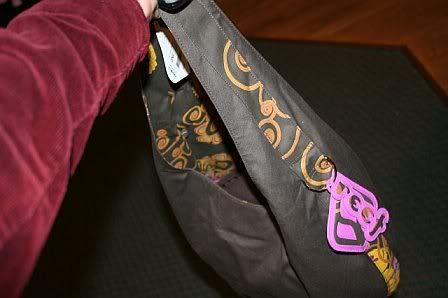 mini trade show at honolua so u can see the goods. wait. fox? rad! where's….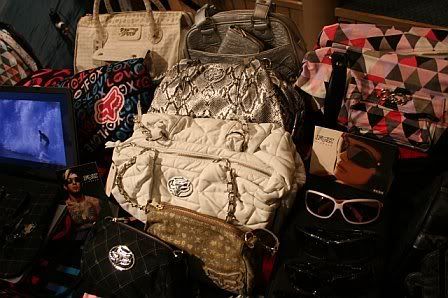 AUBCO!!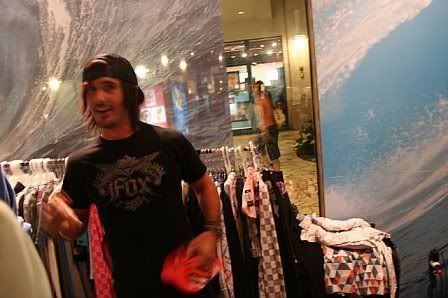 there were other men lurking as well. adam and terren…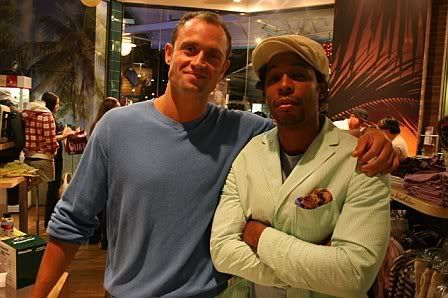 jesse wins. he traded out some kick ass stuff from his bag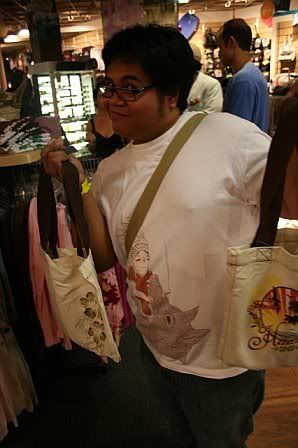 actually, bag item trades were going on for most of the evening. celebrities we are not. gifting we appreciate.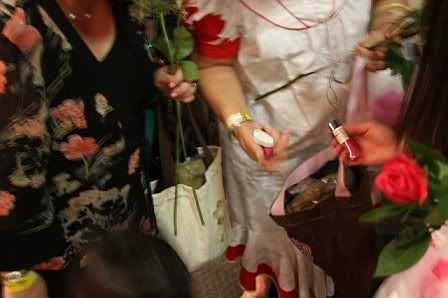 kyler kwock is making some mean impacts in the photog scene out here. if you're looking for someone good like for stock or event or weddings, hit him up.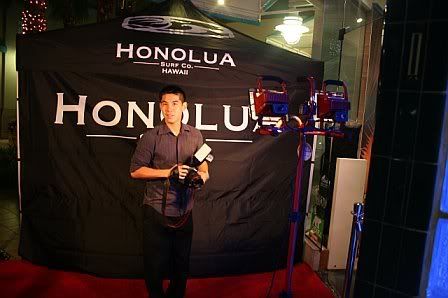 first friday. can't not say hi to the art walk.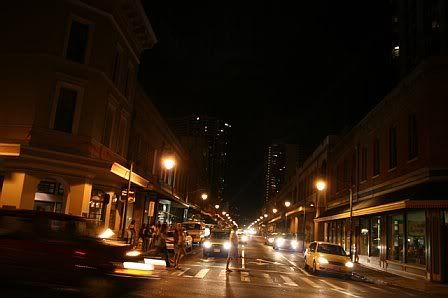 there was a SEARCH LIGHT!!!! it wasn't as big as the one at art after dark last week but it was still a cute statement. i'm in to these right now.
tea at 1024 had a sign that said what i thought was $7 dresses, which i was all hyped on because they were all vintage. since it was dark and i am blind, i was completely mistaken. it was actually $7 desserts. DESSERTS.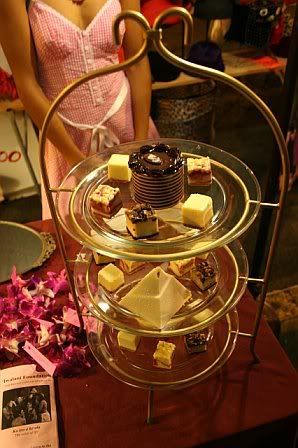 made it to my soullenz/ong king destination with aTypical living. found one of two ktcs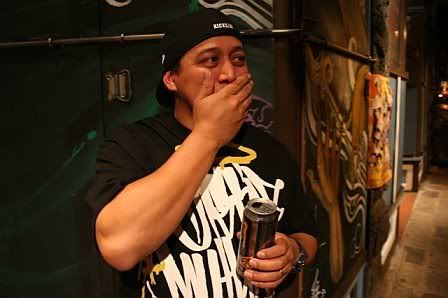 and some new attacks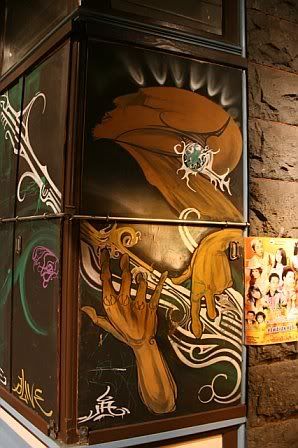 found two of two ktcs. and we found our way to the wall to wall mcrocktoberfest party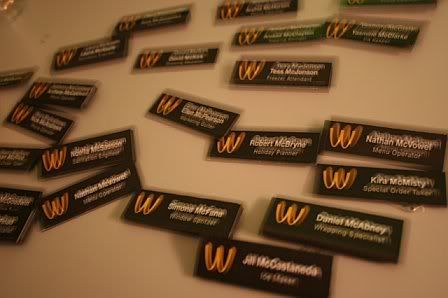 it's a great office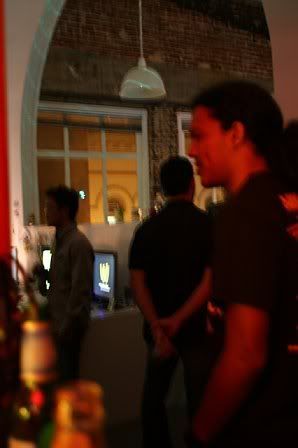 with great parties. and great themes. and great food.
and great people. allia!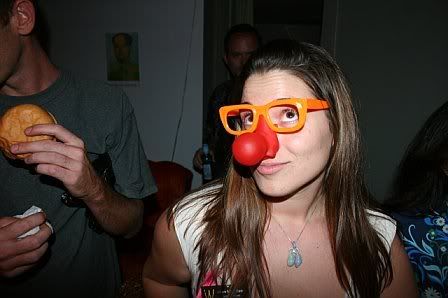 the evening ended well. if you were downtown and saw that bike flying by with no brakes and a girl on the handlebars begging the bike with no brakes to slow down, hey! that was me! say hi next time. it might be the last time you ever see me. haw.
til next time.