…I'll be the first person in the door tonight at Next Door. Crtl Alt Del is playing with Our Distance.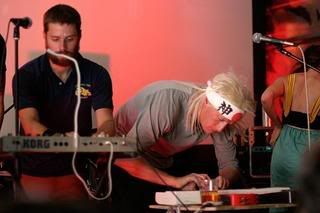 [pic by the amazing kalima]
Ctrl Alt Del as in my new favorite band ever. Their music is like ………..[speechless]. They've been torturing the hell out of all of us by only including one track on their band page but you can at least get a feel for their synthesized dreamland of amazingness. I dare you to not move while listening.
Barely legals enabled tonight as well. 18 n up I mean. See you there. Let's have…. a STELLA. Har har.