So I was just talking to Ah Foon. We are totally going to record the new promo spot like, today. If you listen to the Zone then you know it's already 3 weeks old. Ooooopsies! it's not like he doesn't have like millions of REAL spots to produce or anything, hahaha. Nah, just letting you know that we know. New one soon. It's only something we've been doing for like 3 weeks so. Give it time. Just so you know, Stella sponsors those. Hence that logo thing popping up around here. I had it up in the MAIN AREA spaces where you look but actually like it better off to the side. Mentioned, just not ALL UP IN YOUR FACE. Do you care? Would you like to voice your opinion? Well! It IS Monday Poll day. Go ahead. Voice away. Just know that I'm probably going to leave it the way it is. You should know by now that when it comes to Honolulu's Nightlife Diaries…. I do whatever the hell I want. So there.
Speaking of. HEY! I got a longer update for those of you that …. um, like those. Just for you. Sorry if it's not up to nighttime activities par. I did more day stuff. It was a long week. WORK people. New jobs sometimes get preference. New jobs I LOVE also get a bit more exposure. Radio rules tho. Serious!
I DID make it out to ONE party. Guess where!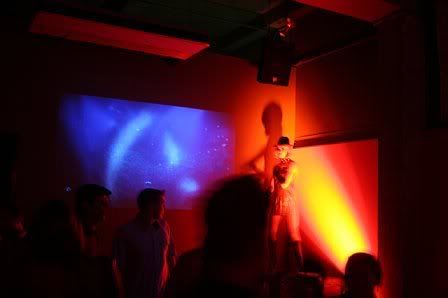 You'll never guess. !!