yo. did you ever read my "life answer key" ? no? no wonder you're so bitchy all the time, ha ha.

no, but one of my secrets to happiness is to have people visit me. a LOT. i stoke out on them getting all stoked out and when i drop them off at the airport, i get to go back to life... here. in paradise.

so ya, take that and double it. dj came out-- and he brought daniel. and guess what people-- daniel has NEVER been to hawaii before. that kid has been all over the frigging world too. well! things are different NOW!

i'll start with the artistic rendition i made here at work. i know, i know. i'm a genius.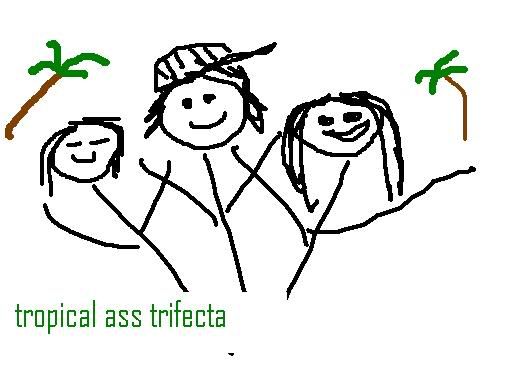 so last tuesday at 11pm sharp our boys were waiting for me. i grabbed them and headed straight to thirtynine. where ivan and zana had similar gear.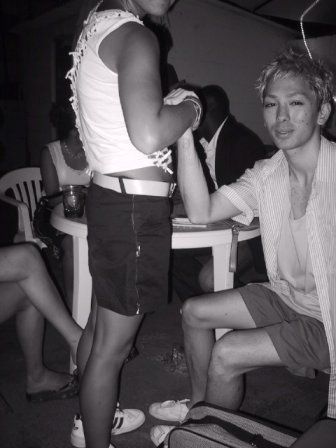 a few drinks... a bunch of "yo, this is dj and daniel!" then we're OFF! to the pussycat lounge to see what's up with this new hoocha service and to do a little irish jig to warsaw



they seriously have these little signs everywhere. seriously.



it's like breathing in apple flavored steam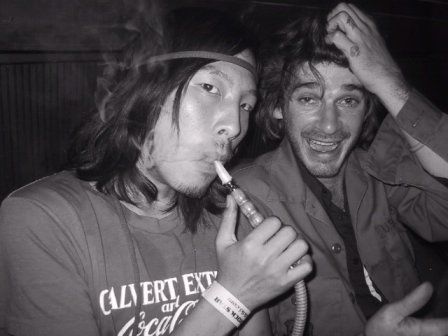 so yea yea yea. smoke smoke smoke. drink drink drink. come home to my nice quietly sleeping 4am house.... took one look out my window at the pool all lit up and woosh! skivvie dipping masters. when i finally fell asleep as the sun was coming up i'm pretty sure i was wishing that tonight could go on an infinate "repeat"

next day. sandy's. woot.



sandy's then nalo, brah. playing in the water for hours until daniel got a funny look on his face. then pretty much just screams. "what's happening to meeeeeee!". the lifeguard pointed behind his tower. "warning: portugese man-o-war". ohhhhhh. ow. poor guy.

waimanalo parking lot schenanigans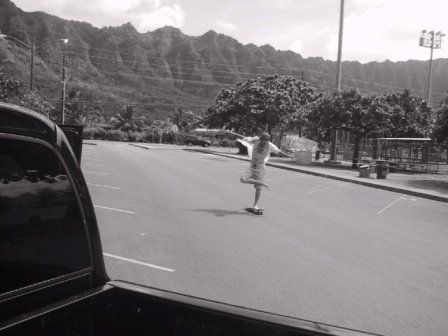 apb chad called. "do your boys want to skate while they're here? we got generators, the works" i look at them, "eh" they say. so we cruise down to a'ala to say hi at the shop and they see the park. TWO AND A HALF HOURS LATER they are still in the park. haw haw.

guess who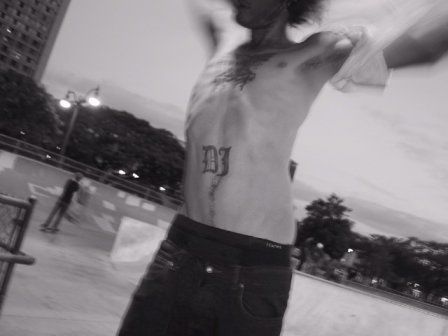 i guess i better not quit my day job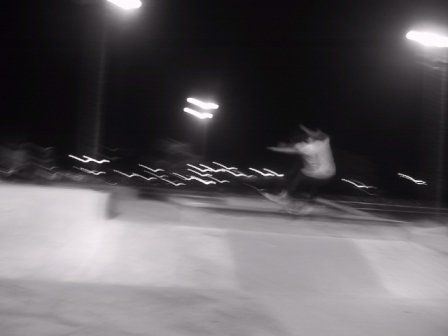 aw. daniel.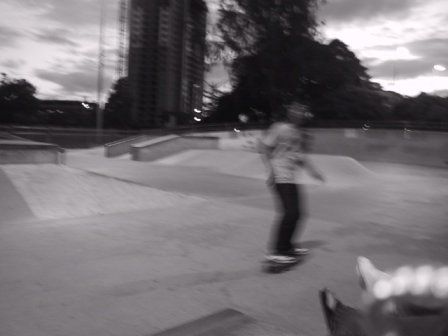 met a cleverly eccentric little skater girl i thought was 17 or 18. she was 22. right on, chloe, you're gonna be hot for life.
watch out! you'll frighten daniel...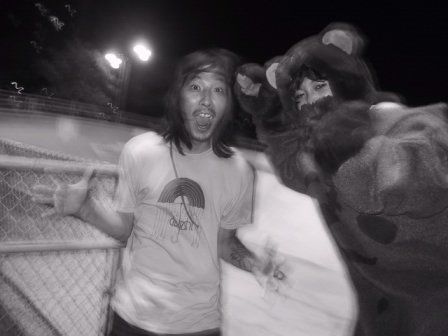 other skate park chicas i met. they are on myspace.... woot!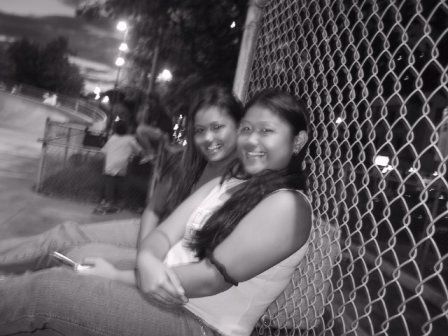 skip ahead a few hours. time to get sophisticated yo.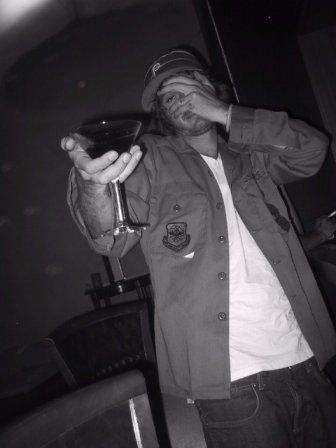 that's polite laughter. they weren't too stoked on indigo's.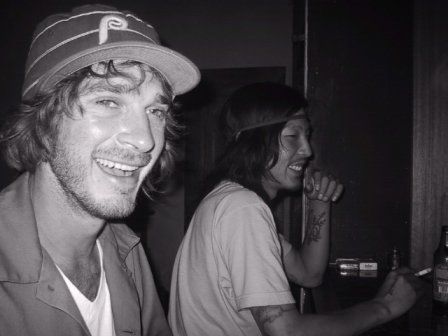 i thought for a second... then.... BING! i know *just the place*
hideaway people... the fuckin HIDEAWAY.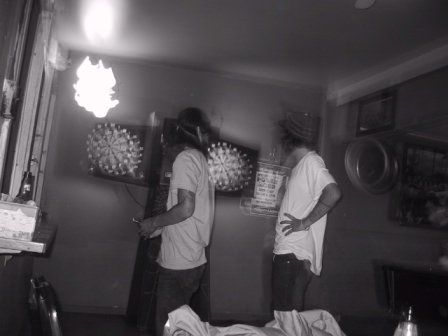 they loved it. we stayed til they threw us out. dirt skwad, cwiziu, liquit velvet and supercw ruled the megatouch in all categories. bitches. time for wave. drink drink drink. time for 7-11.
stoked out on snacks.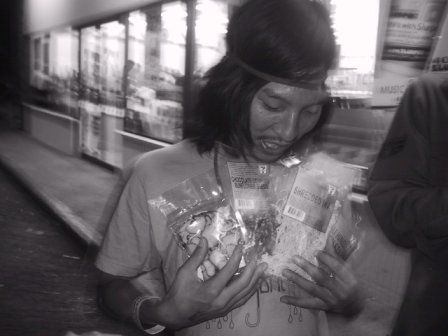 next day.... more beach. beach beach beach.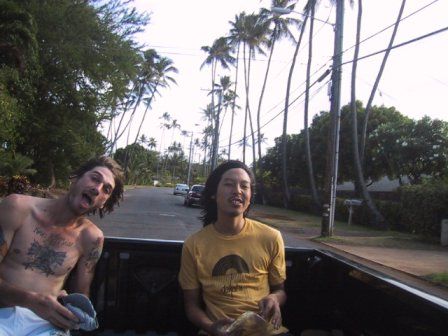 forgot to ask what this ritual was.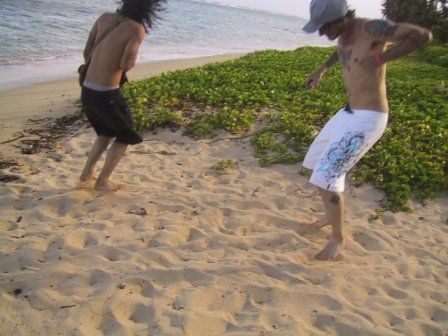 all hail to the starbucks king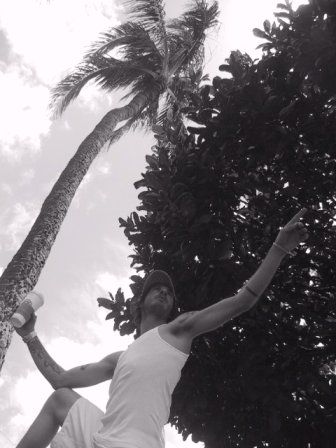 meanwhile, on the windward side. zana was making us a fabulous lunch! we were secretly gonna butter up the boys then ask them to model.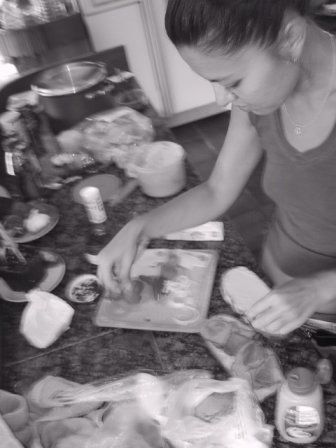 softshell crab. what.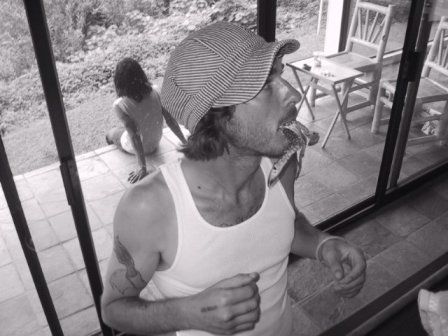 aw. basil.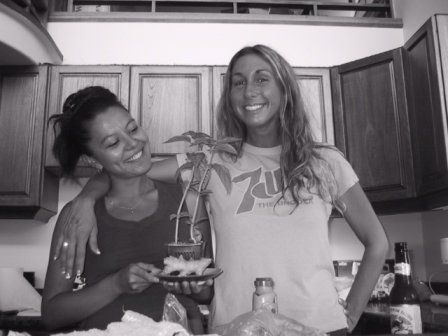 home again. foiled timer shot.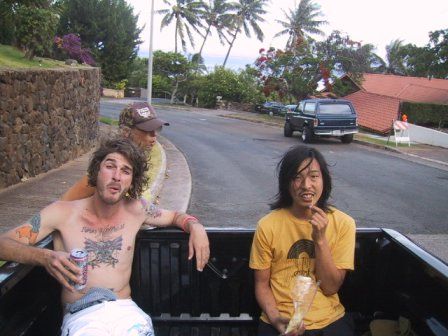 aw. poolside balls.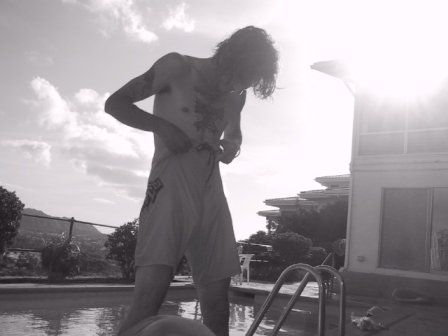 pyramids for dinner. duh.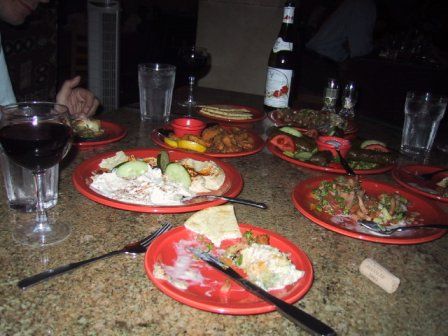 the bellydancer tipped me $10 for a pic with the boys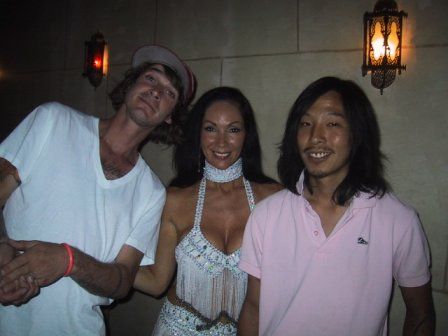 eat eat eat. drink drink drink. daniel's bar style is unmatched, people.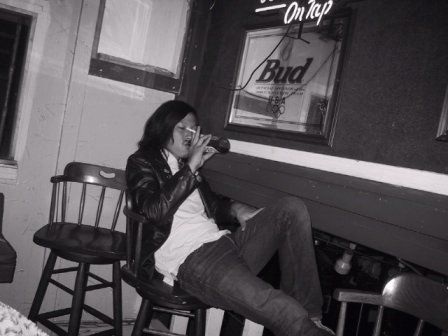 back to my home. the wave. dustin's shirt, haw haw.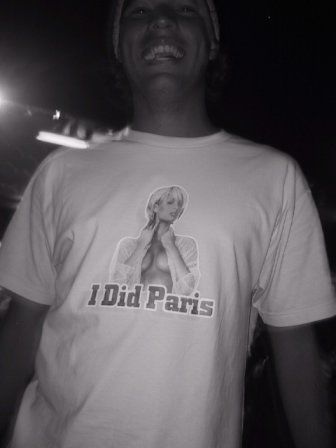 sun came up AGAIN. every frigging night! after an hour or two of rest it was time for the north shore. and.... um, OH YEAH! our honu friends. the sea turtles must have knew we were coming. they were all over the damn place. shit was tight yo... did a little snorkeling at shark's cove after.
aw. my tropical ass bitches.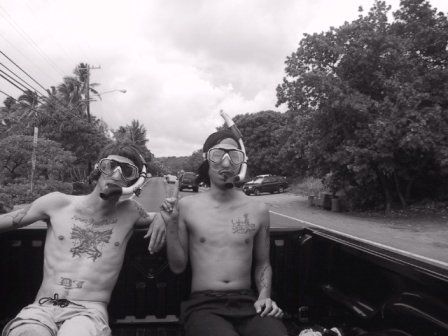 cholo's has li hing margaritas but no baja fish tacos. rosie's has the fish tacos but no li hing margaritas. it was a tough call.... but the tacos won.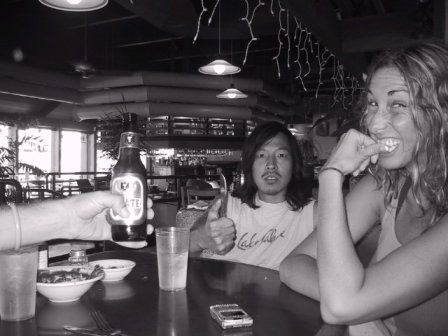 now you may or may not know this. but daniel's camera fucking rules. oh, and it's gold. limited edition, bitches. he decided to make it even more fucking epic.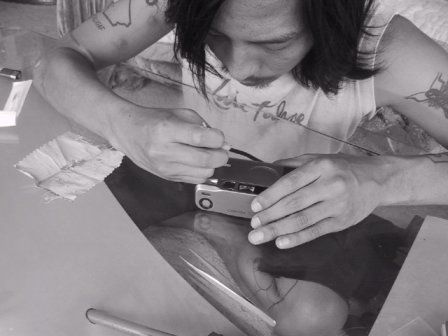 swarovski. bitches. what.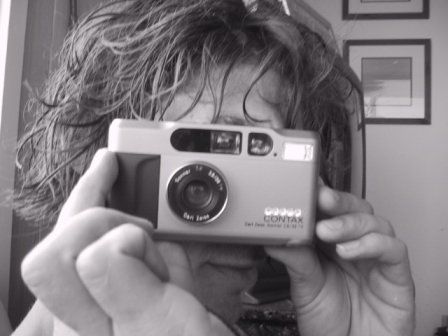 grand opening of cinema paradise. and zana.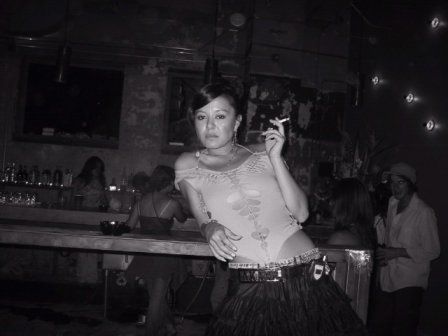 yesssssssss zana.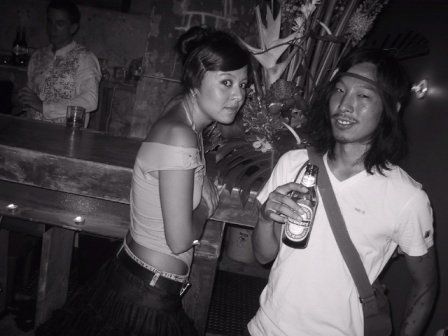 *drool* zana.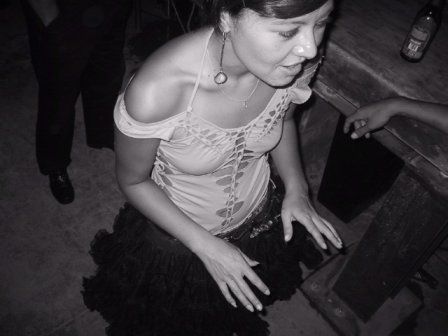 we learned a few days later that lacey was on mushrooms tonight.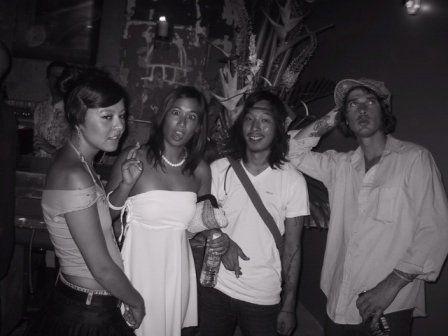 first time we had real clothes on all week.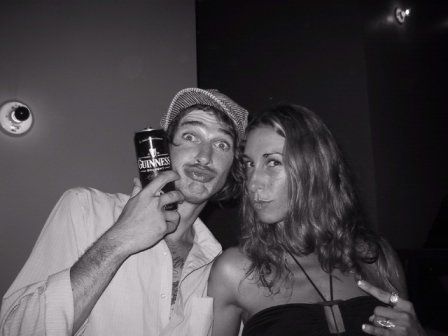 shit was tight. the first movie they showed had me with goosebumps. what was that one? someone help me out. but yeah-- the spot is fucking sweet. everyone is all stoked on it. including me.
cruised to wave after. just in time.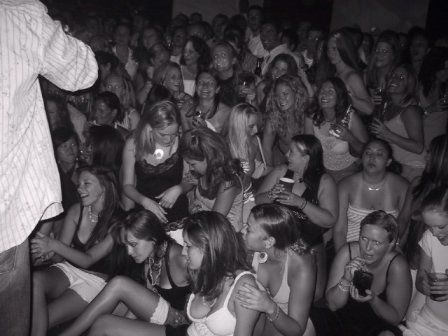 the og's appearance.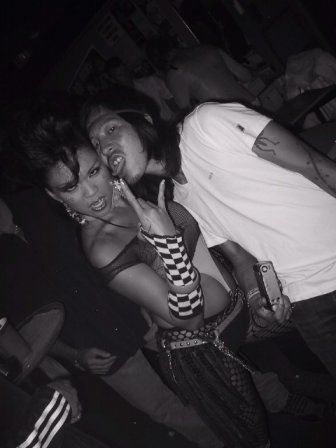 ru's appearance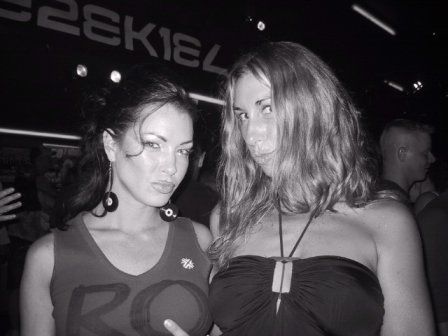 kalei's appearance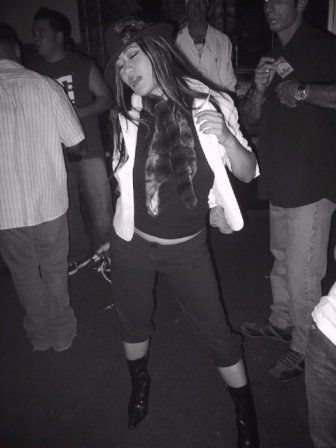 tonight the band rocked. we were into it for sure. daniel looked around and was like "yo, i can beat all these pansies in the costume contest. that's it-- tomorrow we're hitting up goodwill." that's the spirit! oh yea-- it's 80-s all star weekend. our boys are back in town! the show tonight was fucking sick. were you there?

next day.... lunch with the crew at the shack. finally got to see vince and his lady. still amazed i got them out of the house. hooray for ME.
aw. another kalei appearance.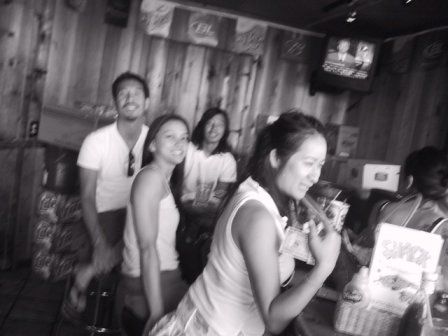 awwww. KALEI.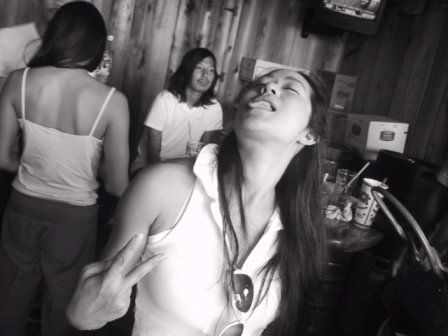 full day of eating and recovery after another all-night-til-dawn. felt good. goodwill had what the boys needed.
AH GOTCHA! myspace whores fucking rule.



the look i'm going for? jew groupie.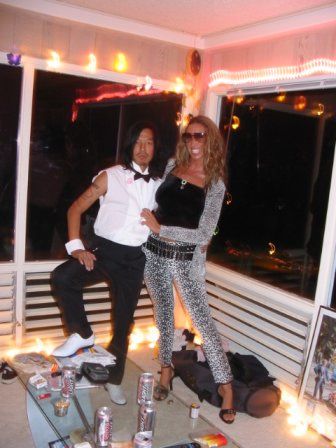 raena decided to join us tonight. thank fucking god.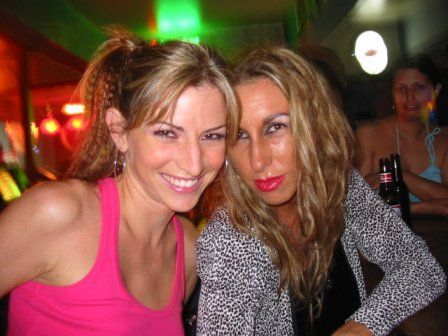 the girls were going crazy for daniel tonight. it was the ponytail. trust me.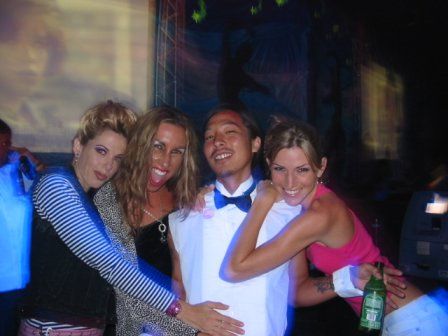 flash was in true saturday form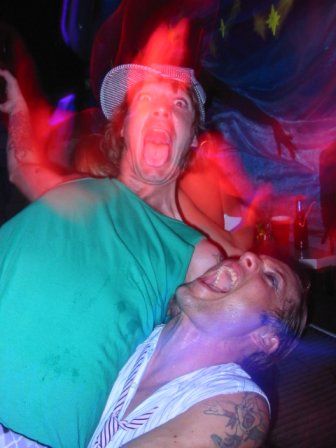 fucking yes. rock on.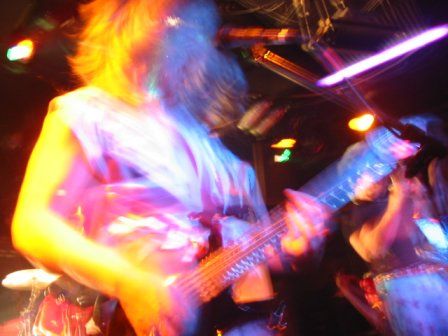 raena is heaps of fun. but you already know that.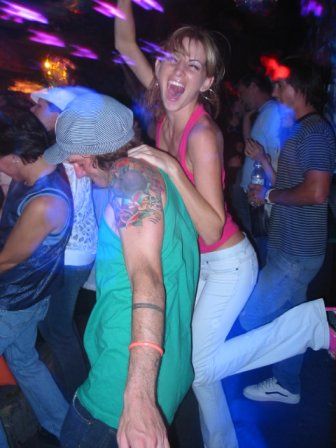 i love love love matthew grim. but you already know THAT.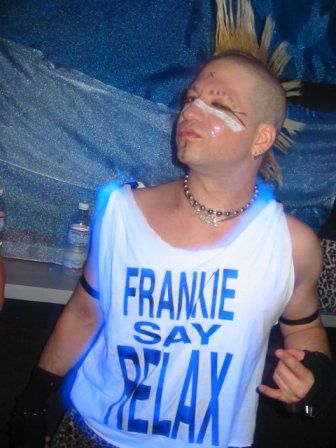 "didn't i didn't i didn't i see you cryin"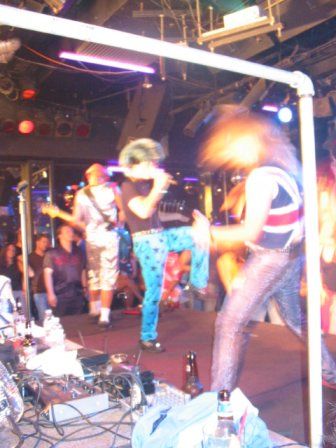 nipples



good crowd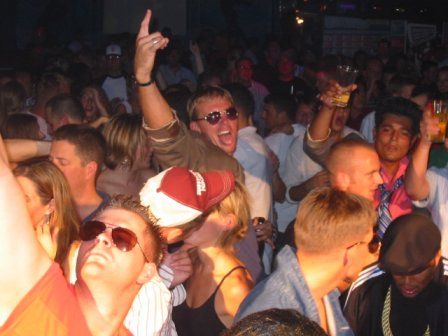 aw. claire.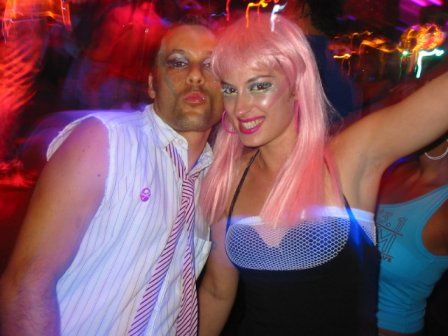 lots of these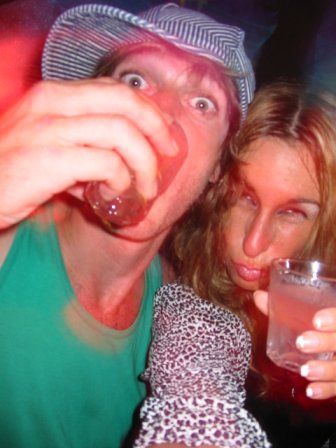 i used to have those pants. what.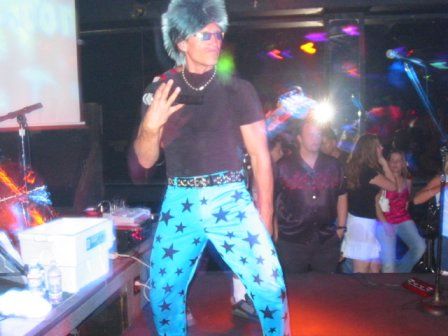 it's the ponytail. seriously. i'm hot just thinking about it.



tonight was fun i guess.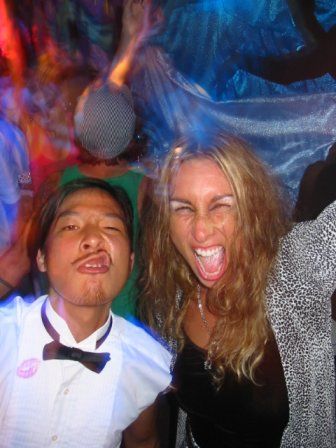 fucking raena. i love you girl.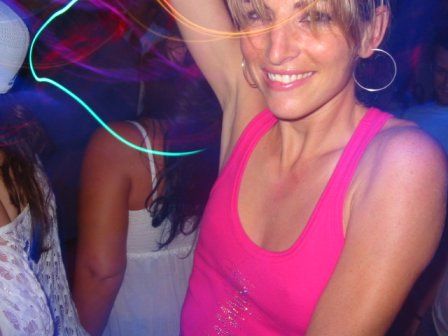 matt grim i love you too.



all night until the next day. more beach. a little skate.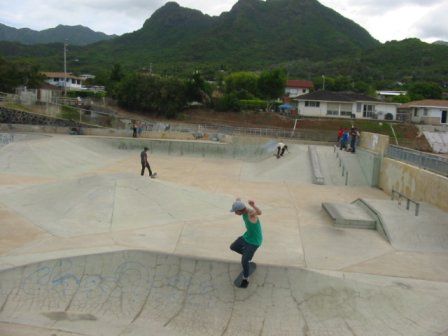 time for more wayne. we crusied at his place a few days ago and they guys were all stoked on him. he showed daniel how to shuck a coconut and was all proud of his new vaporizer. i decided to let them check out the band too. unfortunately, it was an intimate family gathering. roman's sister's baby luau. but it was still way cool-- and the food was ... ono! tanks eh roman!!

the vibes remembered dj from california. that's funny, cause i don't! haw haw.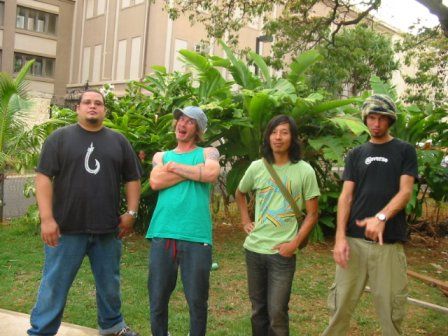 aw. peni.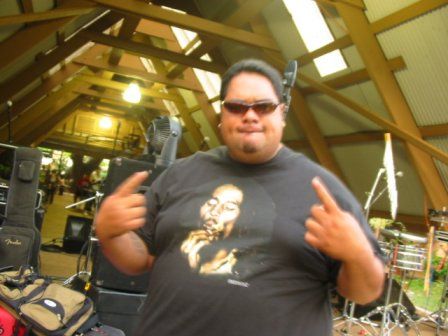 he sat right there on the stage and loaded it up. all proud. haw haw.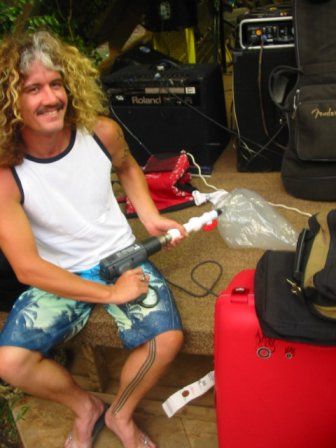 eh brah meeeeeeen da sesh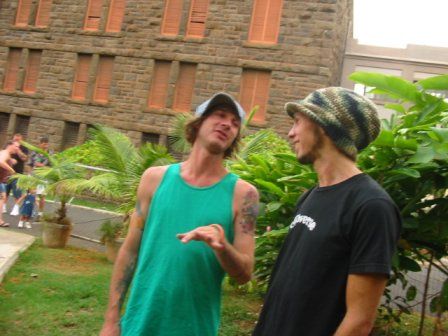 daniel gave a shimizu award to wayne. "best dude ever." that's kind of a big deal. he only gave out about 4 while he was here. he said that if wayne and i had kids they would be the coolest kids ever. aw.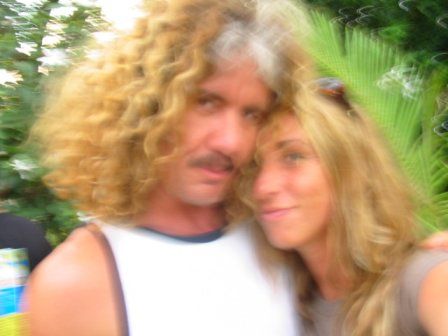 "stash it here"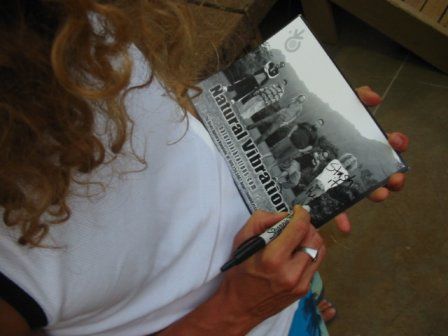 don't forget-- the fucking camera is EPIC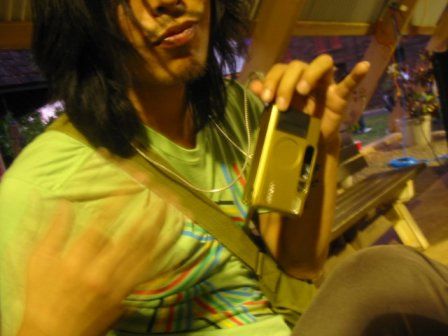 caught the music. loved the shit. dug out to sake bomb with flahs and the 80s all stars. got nice and tipsy. did a stint at the living room. wound up at the boys' favorite spot. hideaway.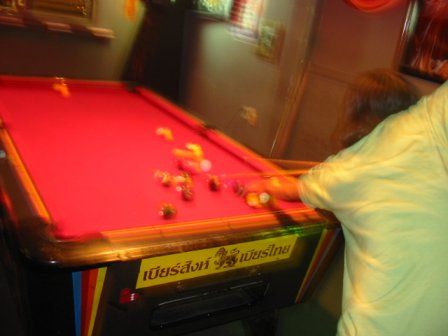 all gary owens talks about is "back in the day" and how he's so old. someone help him snap out of this shit.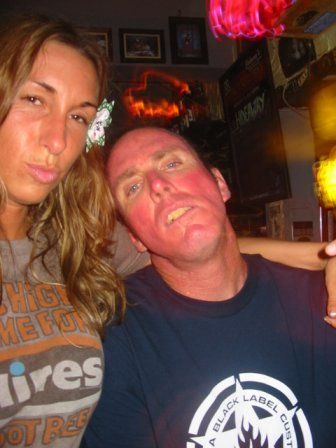 pat meyers, yo. in town to screen his duane peters flick at the festival. and buy me lots of shots. i can handle it, yo.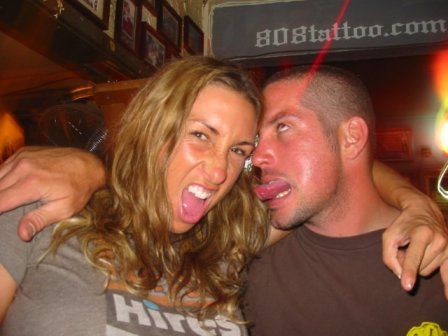 wut wut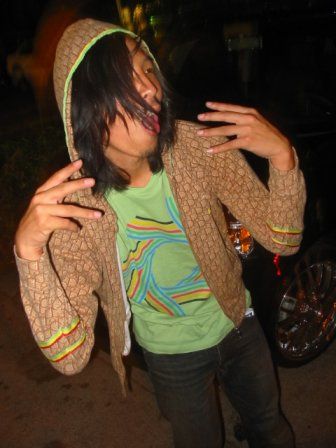 back at the wave. aw. JANE!!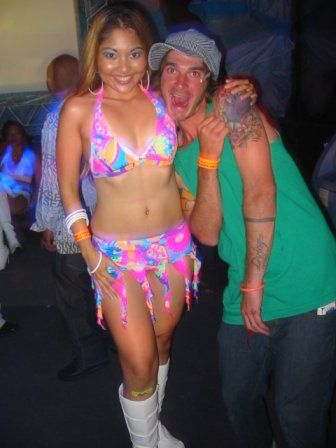 ran into our little skatepark bear. note: daniel's piggytails. "OH SU!"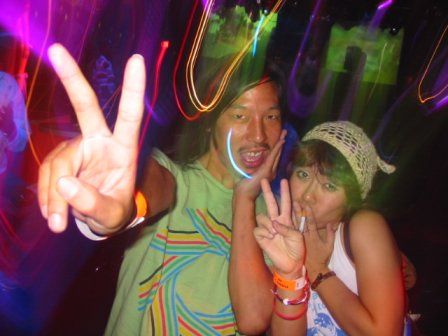 the days are all running in to each other now. where did the fucking time go. i'm bummed. it's already monday. fuck. they were checking out the natural vibes myspace page where jehua threw up some surfing shots and then got EXTREMELY stoked to go surf waiks. let's do it. monday morning was straight to canoes. ran into nico who took us out. shaka, brah. they got up their very first fucking run and were making everyone out there look like amateurs. that's ma boys! a few hours and two pairs of raw nipples later.... genki sushi.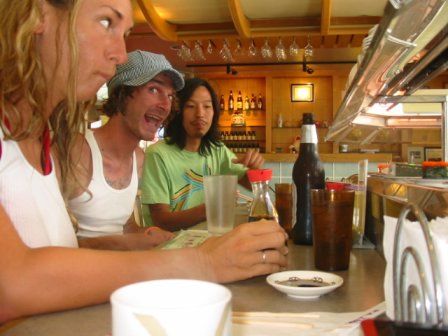 a hundred fried oysters later.....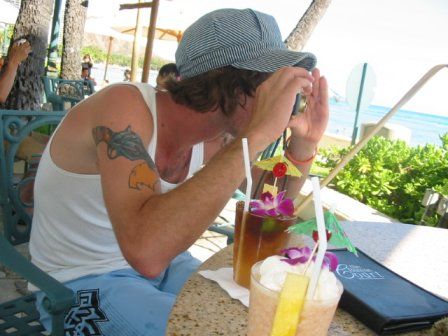 daniel's new tattoo is a few months old. after he got here the red ink got all puffy. only the red ink. can SOMEONE please tell me why that happened. we were coming up with a thousand different reasons. it's killing me. scientist fairy? where aaaaaaaaaaaaaaareeeeeeeeee yoooooooooou.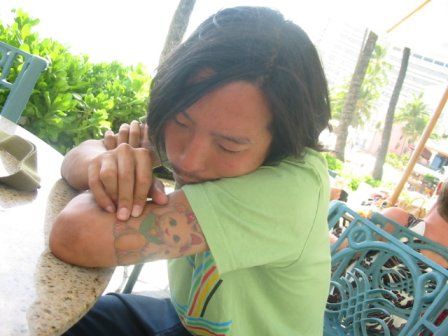 aw.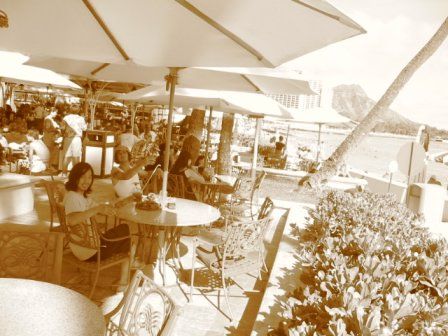 i love this shot. me and my tropical ass bitches.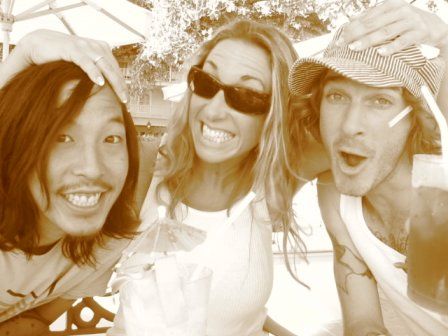 aw. duke.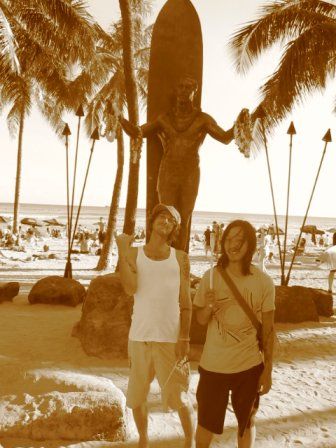 aw. waikiki.



aw. sepia.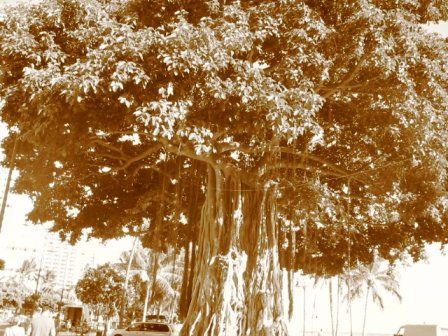 it's still early. my girl isn't showing too many signs of stress yet. t minus 5 hours to go until show time.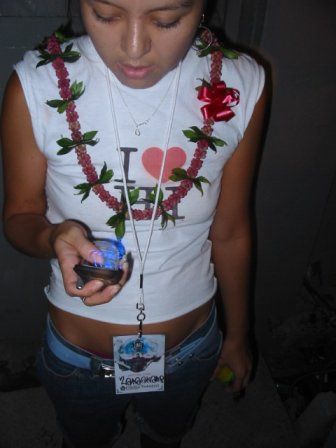 the lunch in kanehoe worked. BOTH boys agreed to model in the surf n skate fashion show. fucking YES. too bad she "forgot" to mention what they would be wearing. haw haw.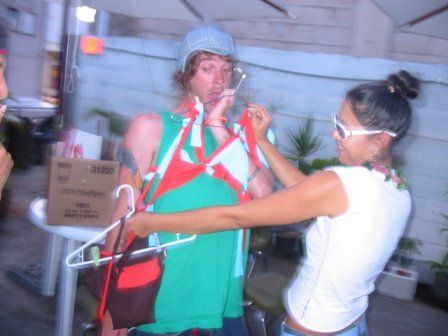 oh su!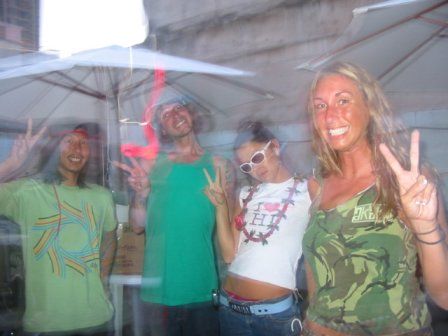 barnstormers!!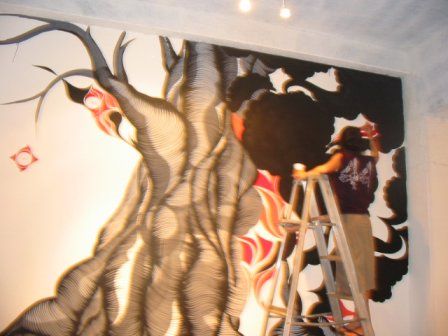 grr. daniel's outfit was hard. HARD.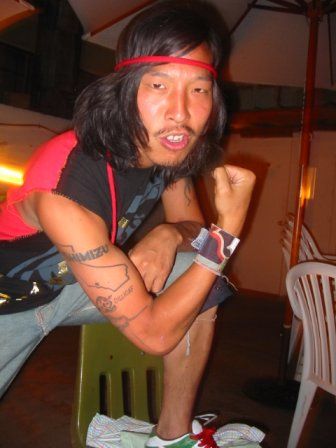 andy's outfit was cartoon.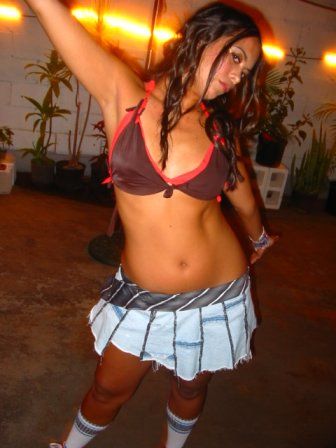 sarah was just DAYUM. wait-- where's daniel.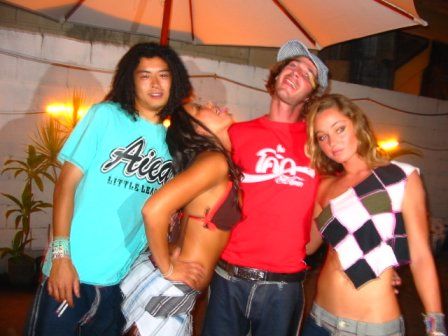 there he is. aw. with zana's finger.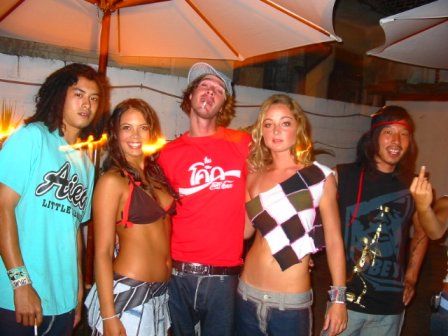 were you there? monday? shit was packed! hartsel, jay adams and his whole family, aubrey, that dude: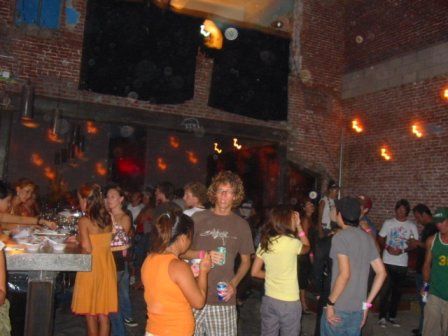 aw. ian.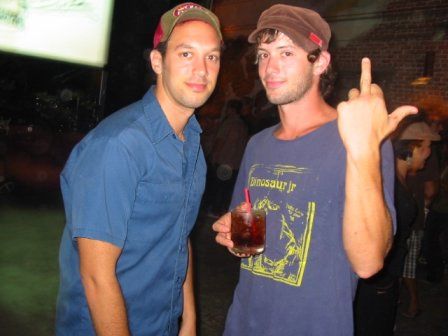 hey there's pat meyers! haw haw.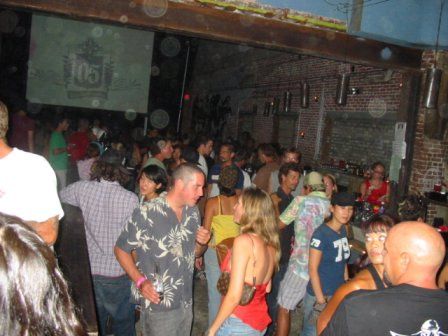 time for the show. shit was tight.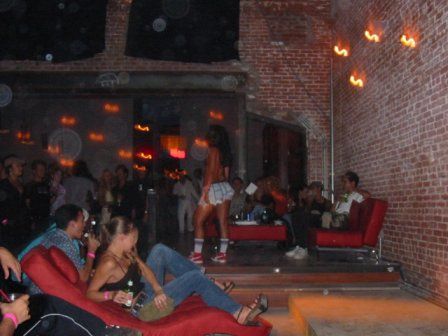 aw. dj.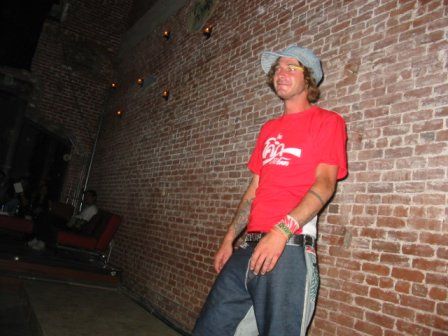 right after i snapped this daniel danced down the runway to me. it was fucking epic.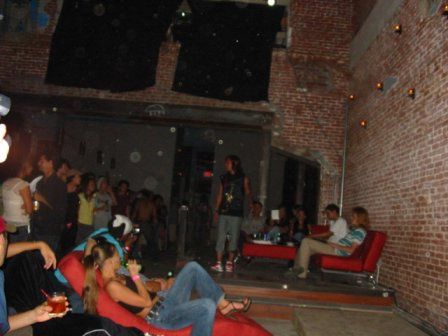 not so bad is it! this whole wearing clothes in front of everyone.



lacey wearing dj's outfit. aw.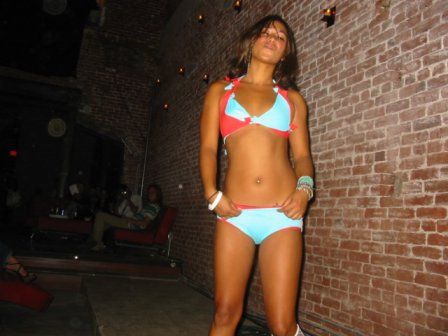 yes those are boxers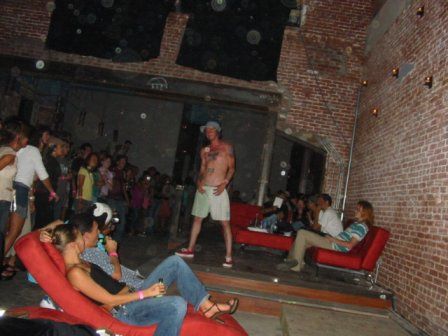 holy shit i just realized that he did this after i looked back at the shots. HILARIOUS! haw haw.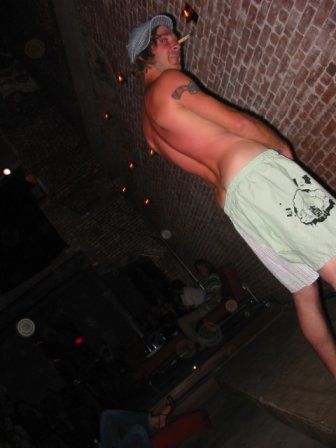 shit-- tried to get group shot on zoom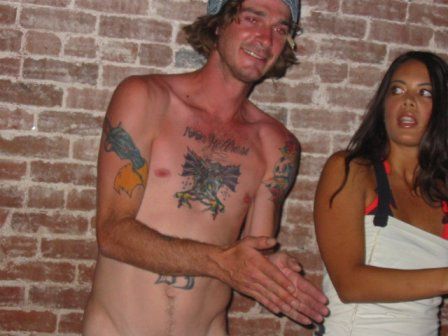 better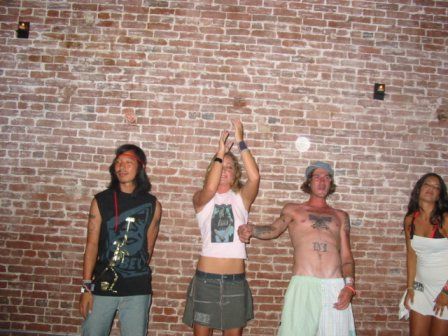 STILL can't believe they agreed to it. daniel, dj. i LOVE YOU GUYS.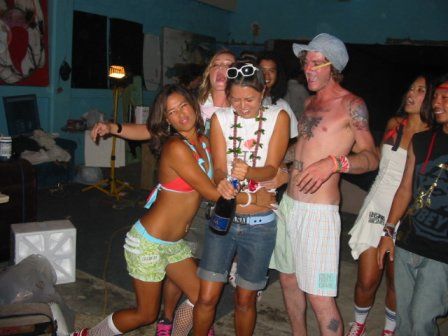 sarah rocks.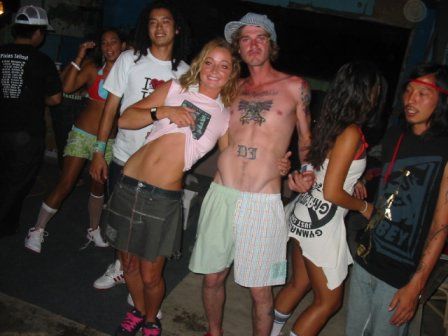 drunk photos w/daniel in chinatown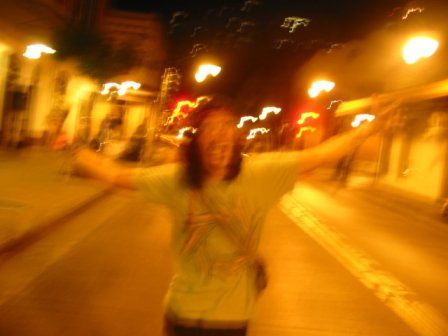 drunk photos with daniel in chinatown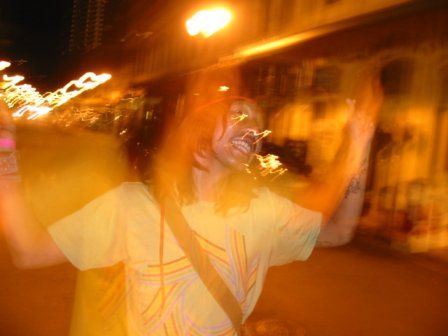 after party at the dawghouse. quote from pablo who apparently was there but i didn't see "what? christa NEVER comes here"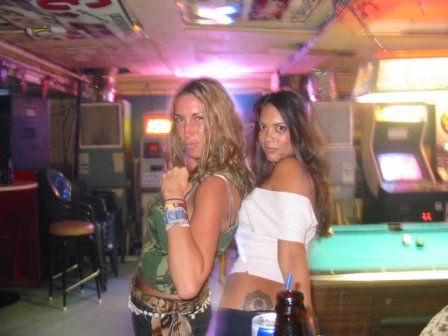 growth spurt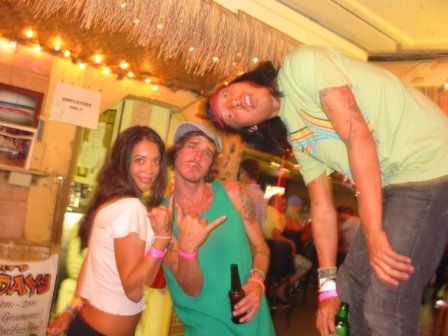 shit people. it's the last day. i'm sad. dj is sad. daniel is sad. what the fuck. the week went by so fast. and so slow at the same time. this was the first time in years that i had spent every waking minute with the same people. it.... kinda.... RULED. *sniff*

last trip to their favorite restaurant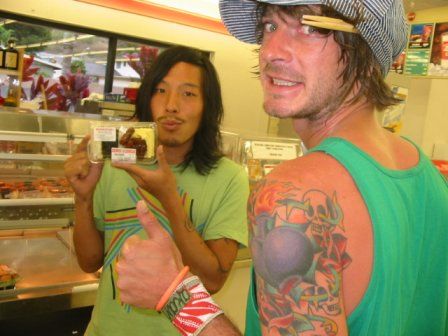 took them to china walls to watch the sun go down on their last day in paradise...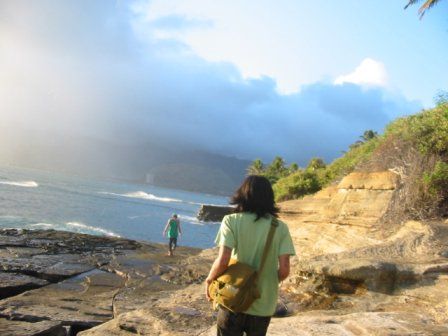 good time to contemplate... um.... this book?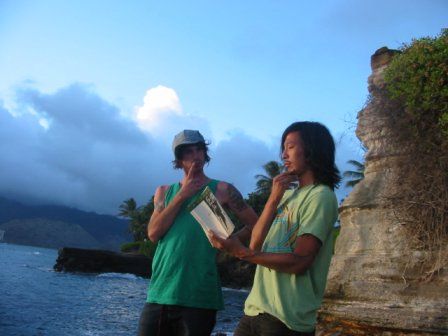 aw.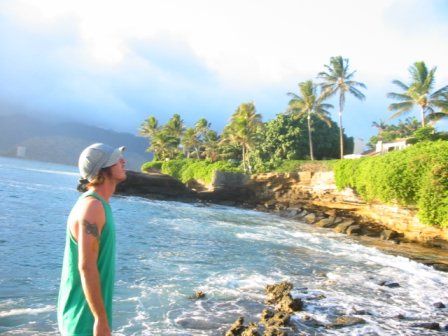 daniel. i love....... your camera.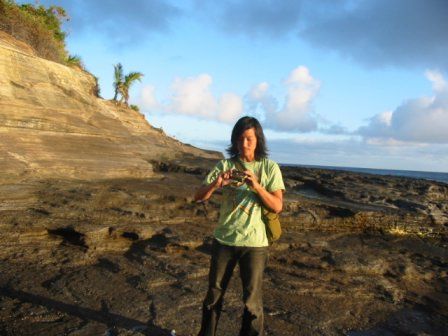 haw haw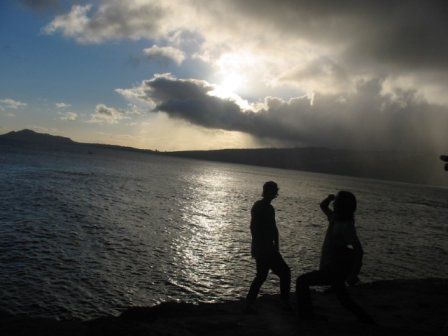 aw. my tropical ass bitches.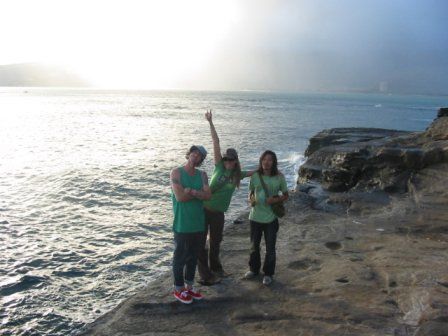 zana brought fruit and red stripe and poke and malasadas. i know, zana rules.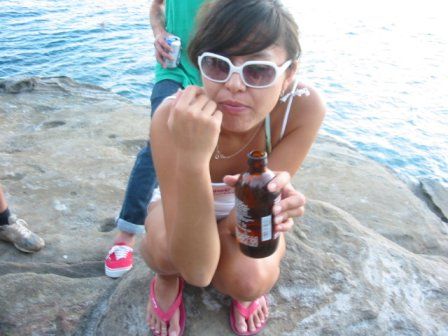 dj's favorite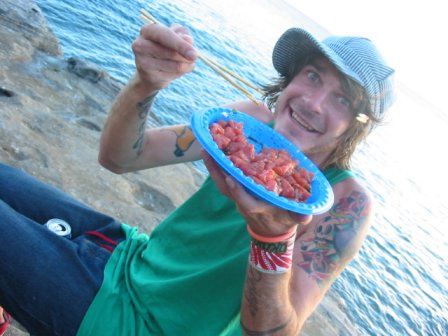 last bit of wasted before the flight.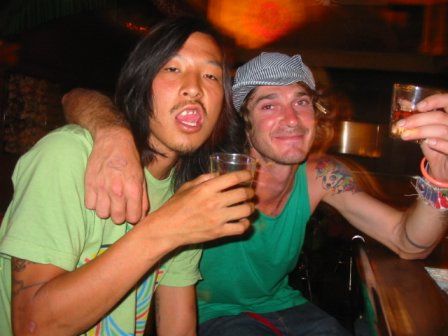 *sniff* i miss you already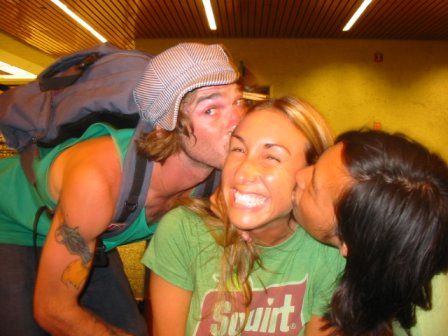 ......... i'm sad.






SO! now what.... well it's friday. i'm about to go downtown and check out the art walk and more of the film festival. i think tonight is the award ceremony too. not sure. then i'm heading over to chuck's cellar around ten to see my girl paula fuga. she seriously is amazing. then at midnight over to richard cheese..... then we'll see.

TOMORROW is skyline and i have a booth. let me know if you're going! special appearance by richard cheese himself and another fabulous AKANE FASHION SHOW people. don't miss this shit.

that's it for me. time to move on with life after dj and daniel. it's hard. but i'm getting there. baby steps.