hey, visitors? TOTALLY ok with all of you. swear. but why did you have to book up all the rental cars on the island and then get on the road at 5pm yesterday? WHY? running a marathon? triple crown? pearl harbor 65th anniversary? u2 concert? well whatever, man. i love that you are all here but you know you made me miss the hawaiithreads christmas party? so BOOOO! looking at ryan's pictures, i see that i missed a SUPER nice evening and i'm sad. guess there's always spring...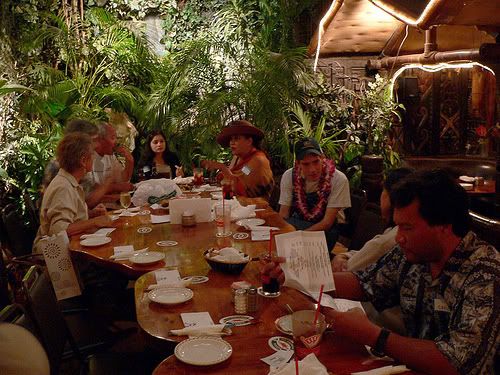 after leaving my house at 5pm and getting 4 blocks after 45 minutes, i decided to just park right where i was. in chinatown. saw this. i can't make this up!!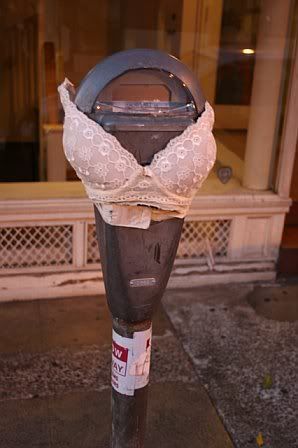 saw my brother just standing there on nuuanu. chinatown is totally his spot on fridays. HI CHRIS!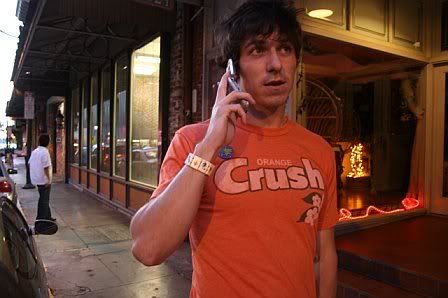 this is liam. they went to high school together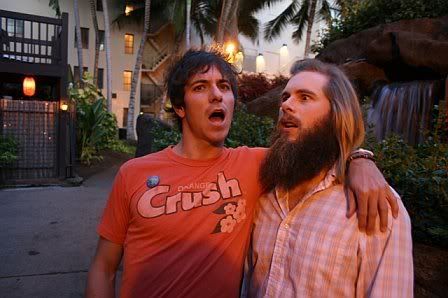 got to see alyia again!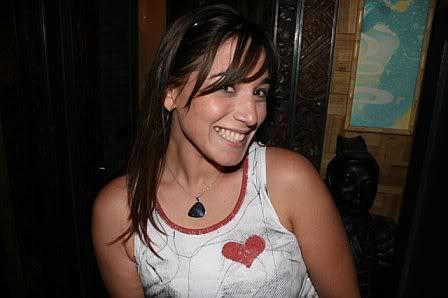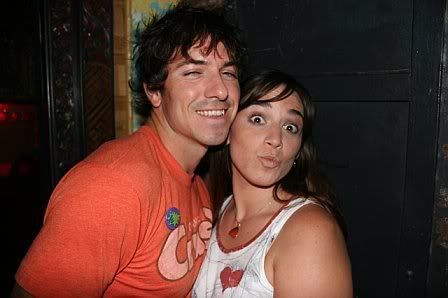 this is sebastian.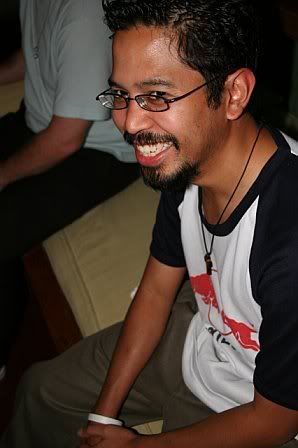 drink at indigo, scoot to next door. stephanie and maggie were there!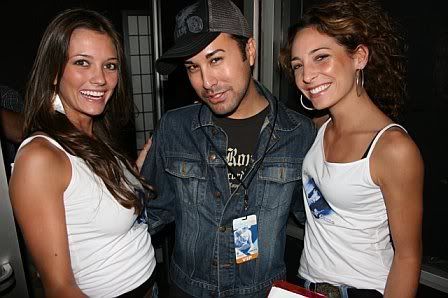 so it was makana's big night. his next big cd. with a nice big party



i can't even remember the last time i saw princess lacy. booo. i missed you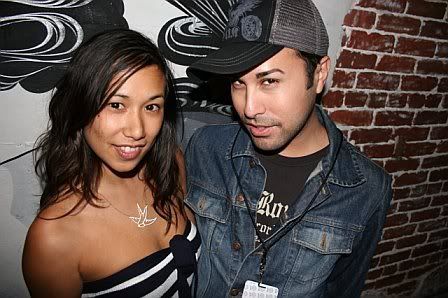 jacquie! i missed her too. at the time of this photo it had been three whole hours.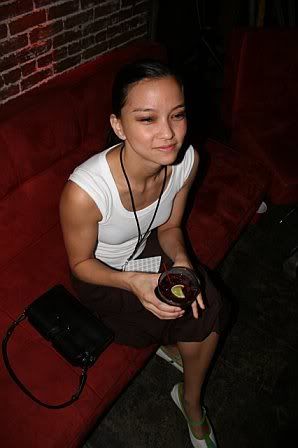 congratulations makana! his new album is ridiculously good. what i'm wondering is how come a twentysomething super rad slack-key guitarist knows so much love and all the bullshit that goes with it and how to let go of all of it and transcend to freedom. this is one damned interesting individual right here people. lovelovelovelove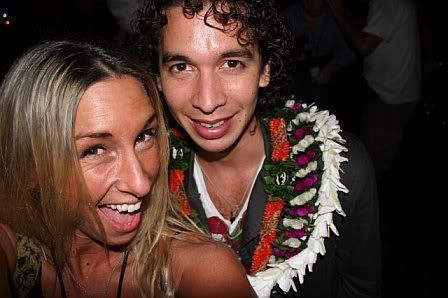 there was about 3 hours of original film for the party. and it was something special for reals. i was mesmerized. stunned even.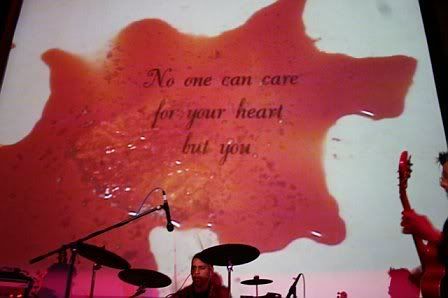 kona! derin and kona went to high school together!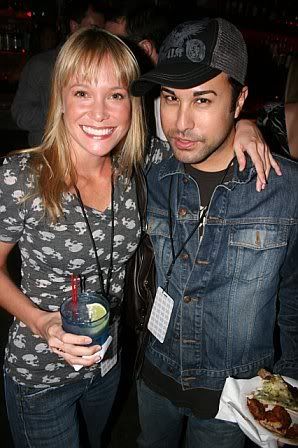 overload of lacy in case i dont' see her for another 3 weeks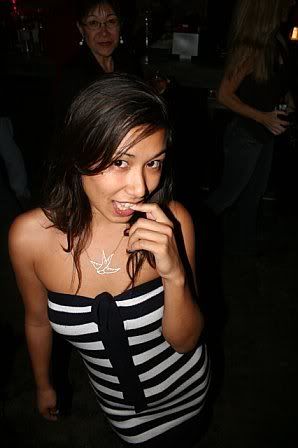 hot stephanie, everyone. everyone, hot stephanie.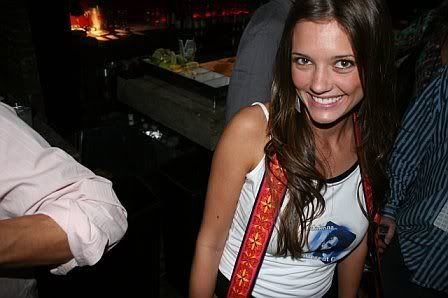 hey! there's jacquie's boyfriend! newjass quartet did a lil opening number for the party.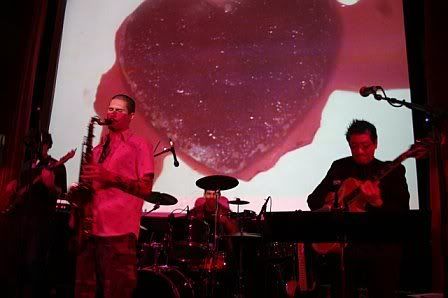 guess who!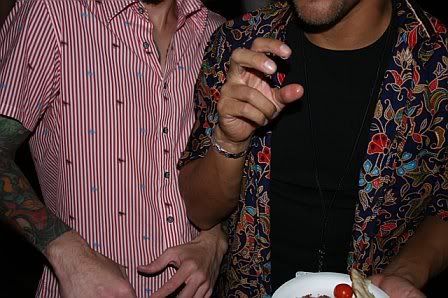 hello.... MY.... name... is.... justin JAMES! and MY name is.... ryan kinemaura. and WE are.... the newjass quartet
[listen live tuesdays 9am - noon]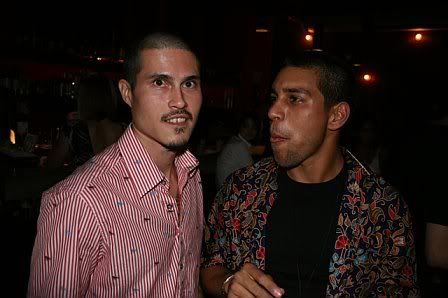 oh makana. way to blow my socks off again and again...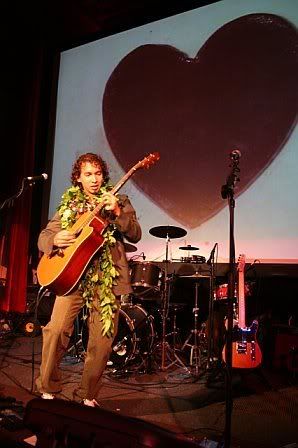 kyle calls me the female jamal. something about our energy level. rad. that's a super duper nice compliment if you ask me. jamal fuckin rules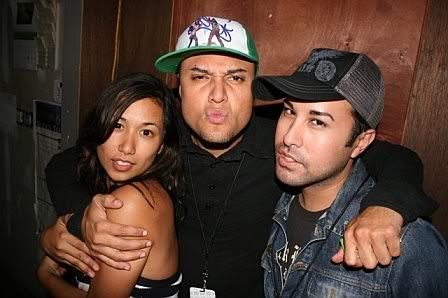 best use of the big screen for a show ever was happening tonight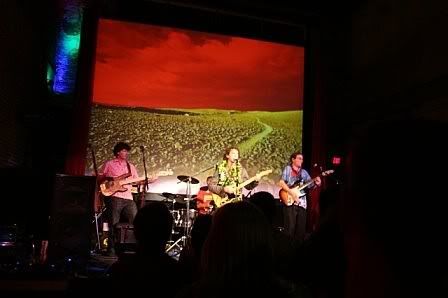 gotta run, but.... MAKANAAAAA!!!!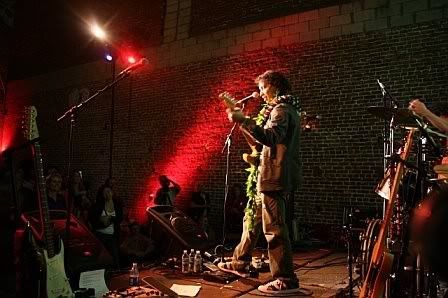 went around the corner to detox to catch pennylane. love you guys! and hey! isn't that.... daniel takamura!! ahhhm.. i am pretty sure i have this exact same picture somewhere...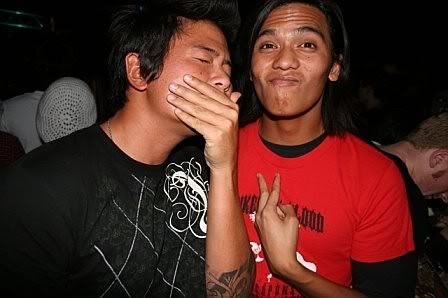 hey, i'll go to any all-ages venue...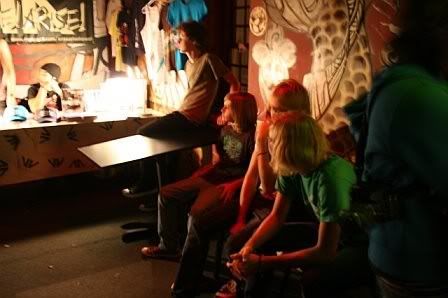 ...if the place is cool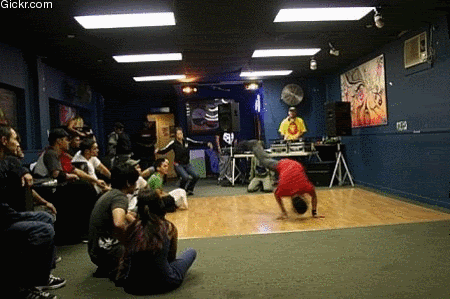 besides, matty love love LOVES pennylane. and we love matty. [but i actually lovelovelove pennylane too]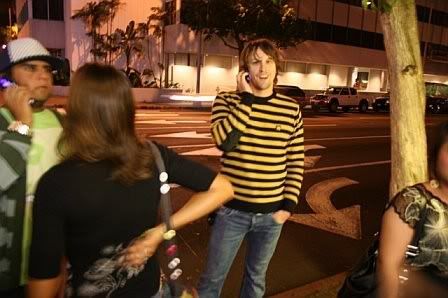 aaron was here!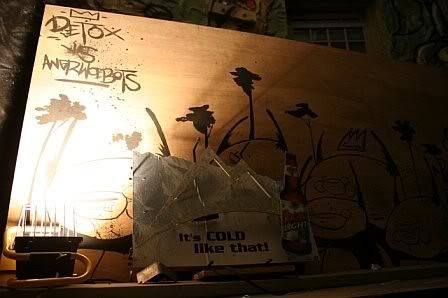 such a cute place detox has become. don't be scared. check it out it's quite captivating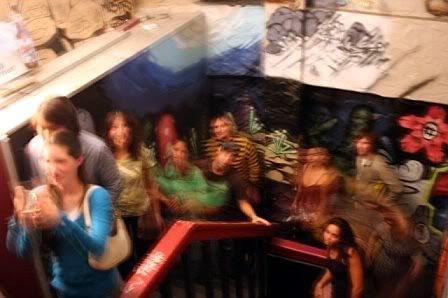 oh, and don't think there wasn't many people around...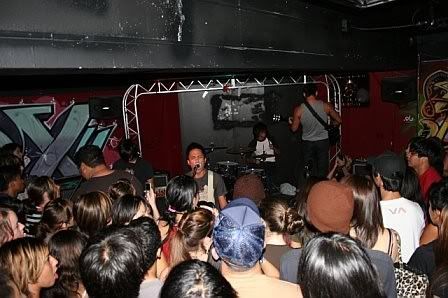 pennylane is SOFA KING good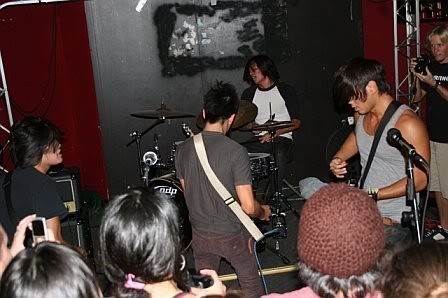 aw, you crazy kids. i love all of you.



look, if we wern't supposed to go somewhere else after this i would have totally squeezed around to get better shots. but come on... this was only like stop 3 of 6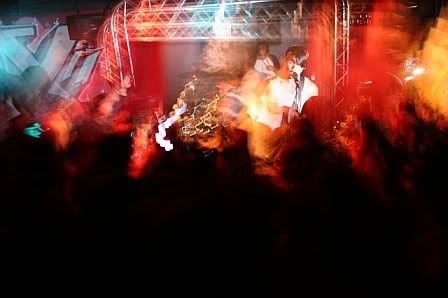 wait! come back! rad hoodie...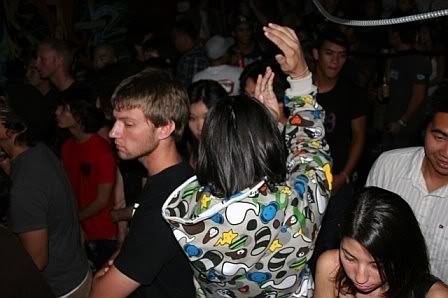 aw, matty is in pennylane heaven :)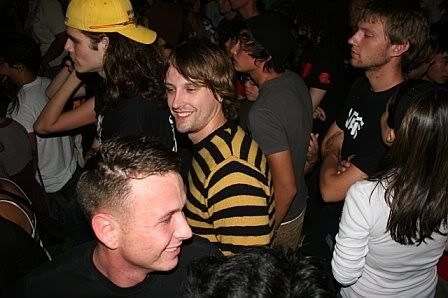 time for thirtyninehotel!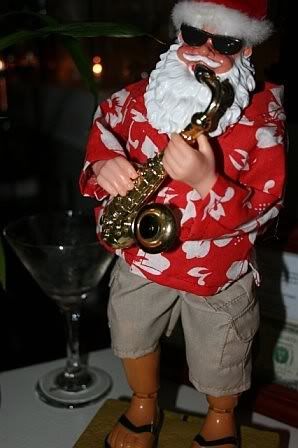 trying to remember the last time i saw these guys here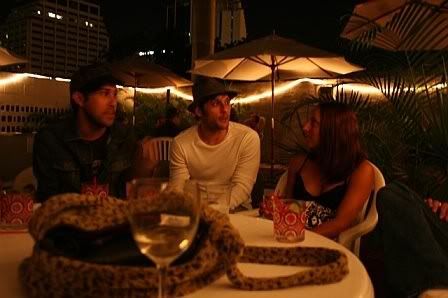 brandon got me SO good. touche dear!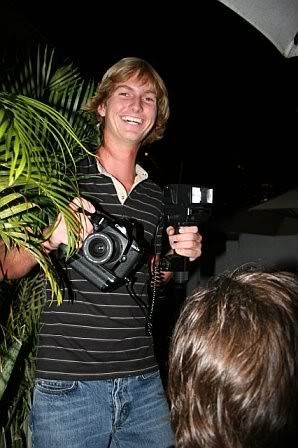 i saw kenta okata! how i know him? oh, you know. i used to serenade his voicemail.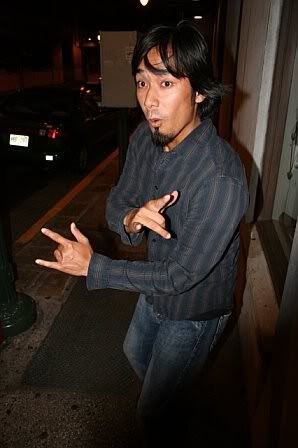 crew grew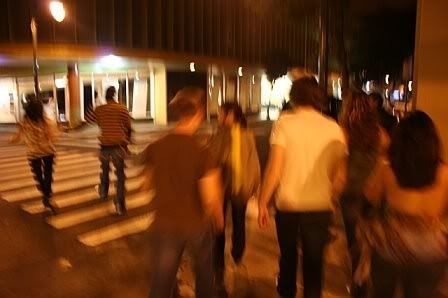 off to the prince kuhio. which had a treat in the lobby.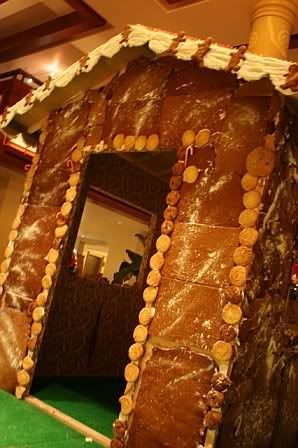 shit was real son. and you could totally tell because the smell of gingerbread was soooooooo yummy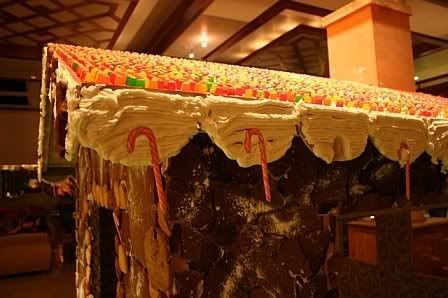 what. like you wouldn't play in a giant real gingerbread house?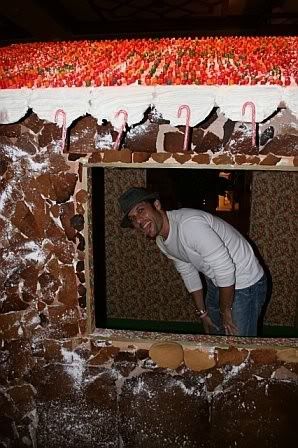 sooooo the newest thing around here is mac 24-7. a fantastic diner-fab joint in the prince kuhio hotel that celebrated its grand opening at midnight on a friday. TELL me who did this party. because that's fuckin ACE.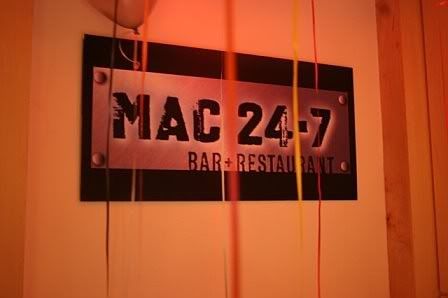 i'm a firm believer that when you have something important to say, you should say it in ice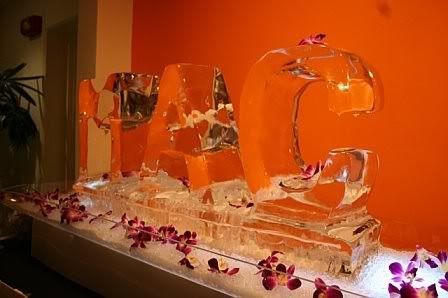 everyone got lei'd



the place was CRAZY fun! serious!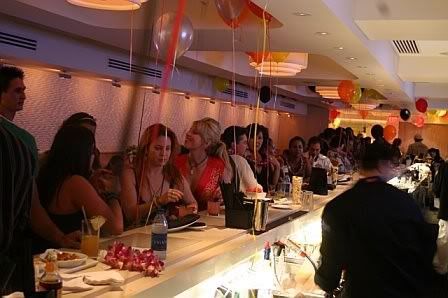 there was the part with the loooooong bar then there was the loooong part with more seating. i liked it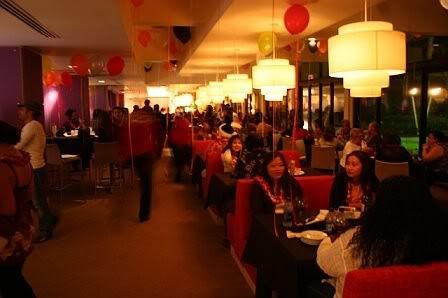 the place was screaming party party party in every corner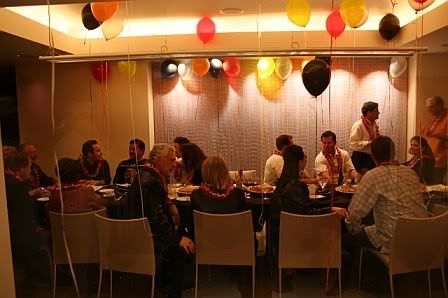 and the food was endless... and everywhere. i'm not gonna lie to you i totally felt like a little kid...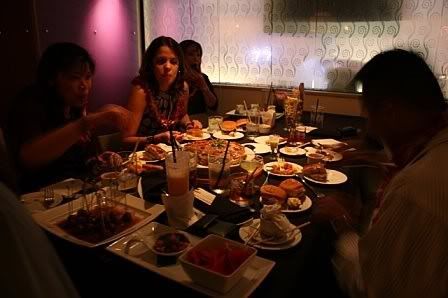 mini milkshakes everywhere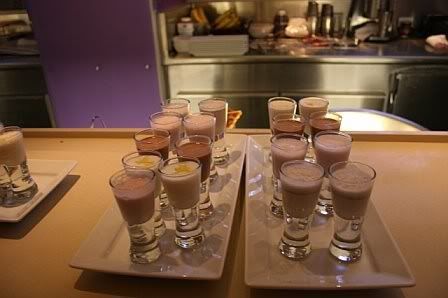 big giant oversized pancakes everywhere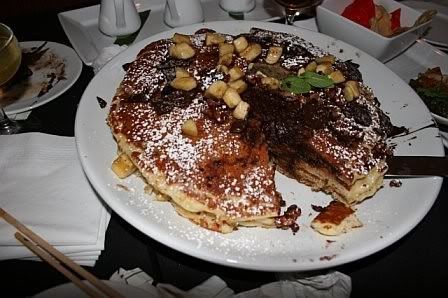 aw! matty times two! this is jacob. he pretty much rules. he's visiting matty for the next couple of weeks. i think he fell in love after his band played here. who wouldn't? [side note: he looked at every single picture in my camera, getting psyched on all of them. jacob? i love you]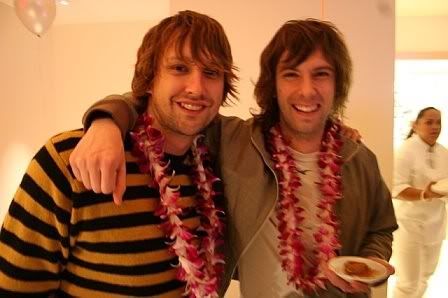 there were little kalua pig burgers everywhere. i was getting intoxicated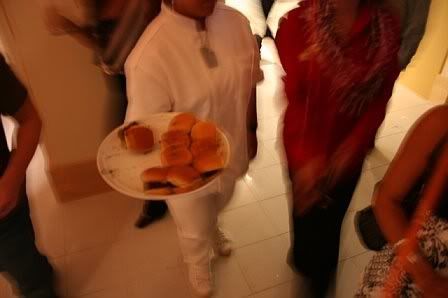 so everyone gave me their lei. rad. and hey! the first picture ever of me and sarah honda!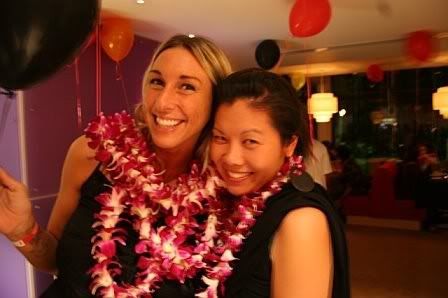 ahhhm.... hey! great party.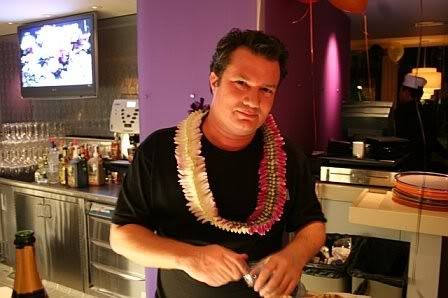 hey! great everything!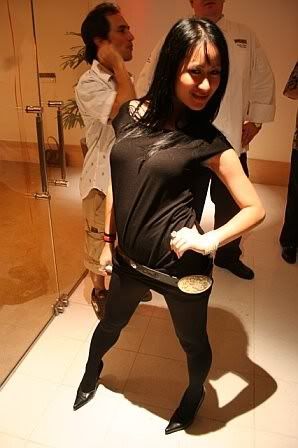 suyin was there too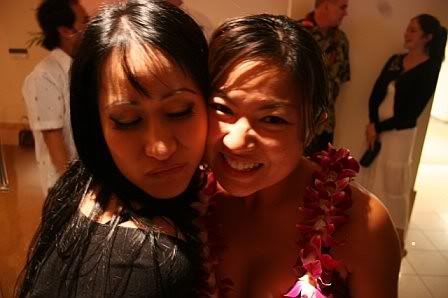 hi!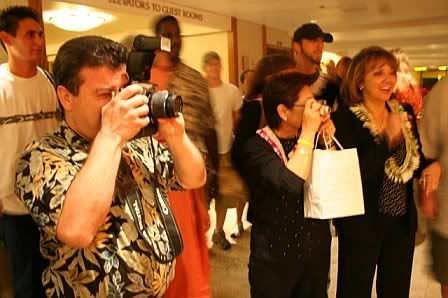 i don't know who these people are. they look fun though so i'm guessing... better brands? maybe the hilton people? HI!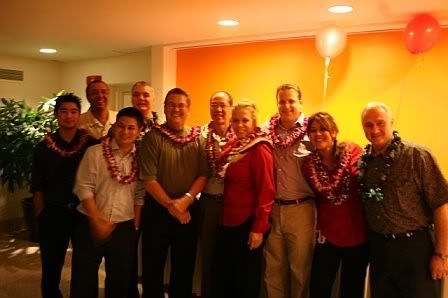 i know REY DASALLA is the executive chef tho! GREAT job guys! this was the most fun everrrrrr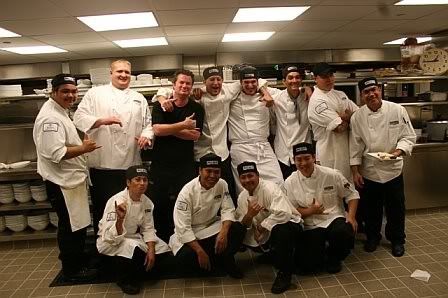 so i woke up this morning and decided to upload everything and get it out before the rest of the weekend, since it's gonna be busy. and i started around 8am. it's now almost 11. and i'm starving. and this.... looks... SOFA KING good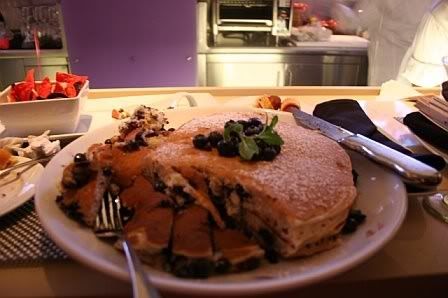 that was home made peanut brittle.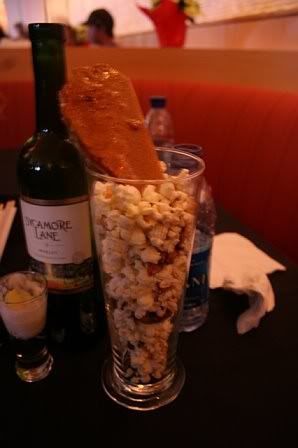 OH MY GOD! i just remembered they put a giant cupcake in a box in the goody bags! saved! see ya later. i'm starving. xoxoxo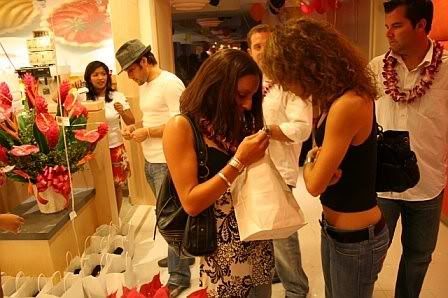 stick around. or not. i love you either way!