lunchcatchup with the shimizu award winning WAYNE last week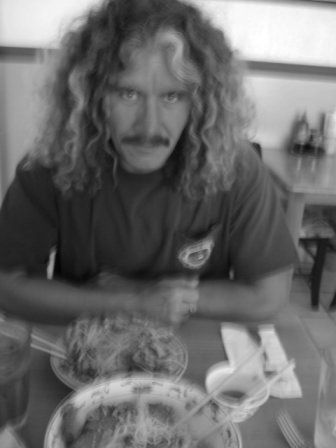 wayne rules. period. if you're lucky enough to know then ... rad.

anyway, stopped by my unofficial place of business after to grab my "paycheck". isn't this place cool?



sarah and flash i think welcomed the break. these two work pretty damn hard. i wish i could bring pets to MY office...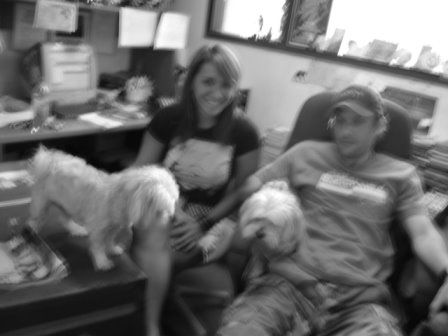 wednesday was the madatory weekly visit to my new favorite eatery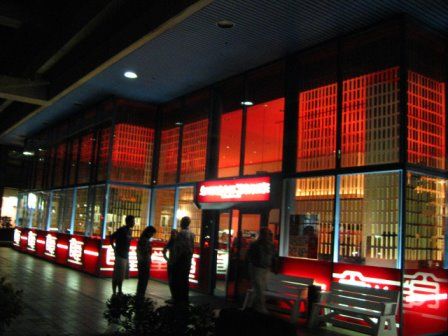 shokudo. ha ha.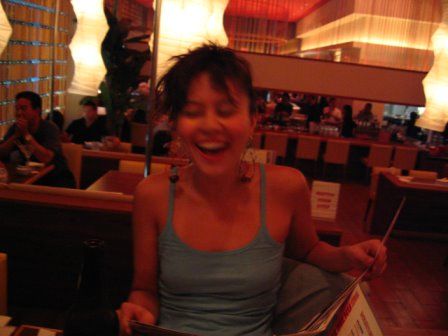 zana's in print again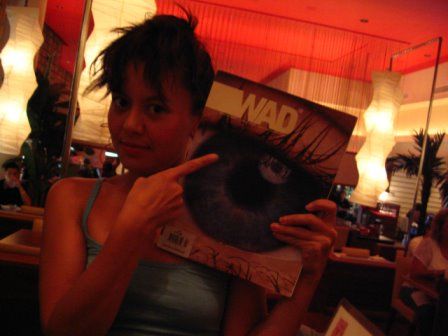 this time shit's international. bitches! WOOOOT!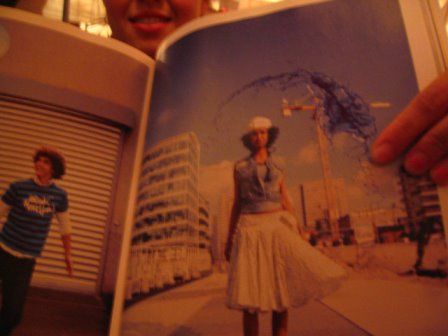 chuck gave this to me. i think i'll call him flip.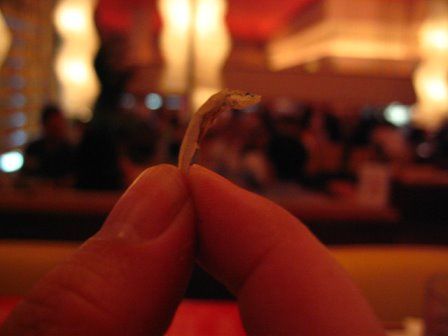 anton and zana's shokudo's cherry is officially broken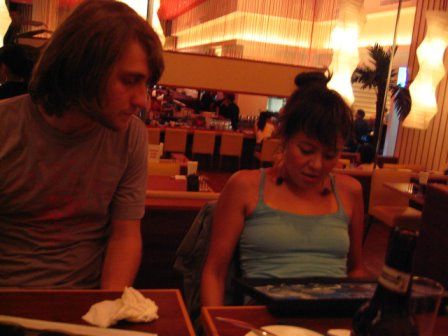 so is jeremy's. so is tim's.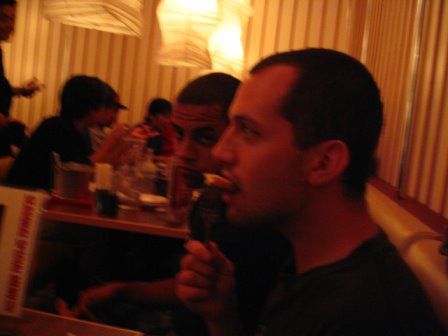 so is chuck's. CHUUUUUUUUUUUCK!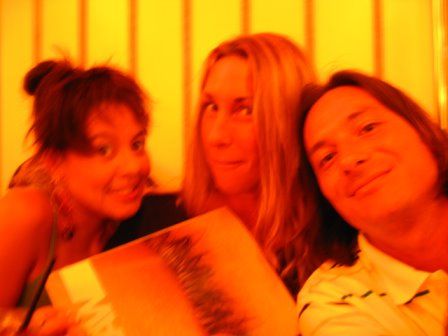 anton kidnapped us after to go to this spot he was dying to visit.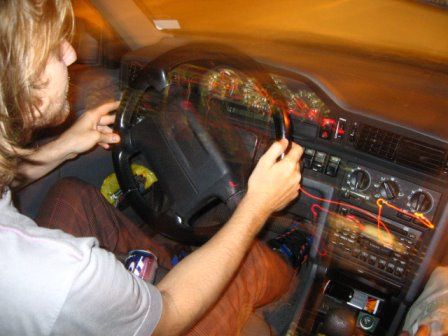 he kept calling it the boneyard. that doesn't sound super fun to me. but anton is, so i trusted him.
a hole is better than scaling, trust me.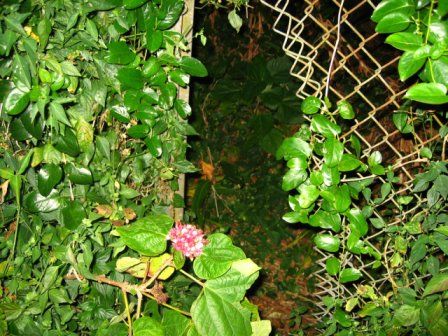 no moon. great. group shot.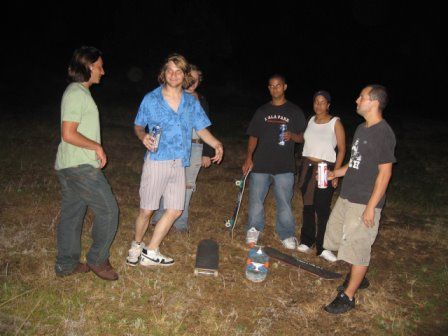 this place was creepy as hell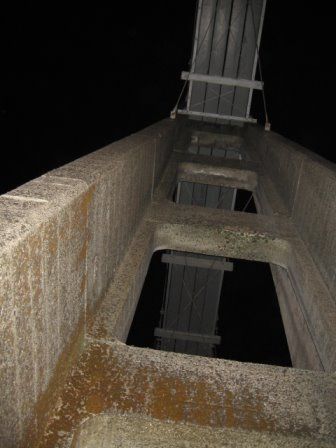 he called it the boneyard cause there was this huge lake with tons of dead catfish half eaten. they were HUGE too. i was officially creeped out.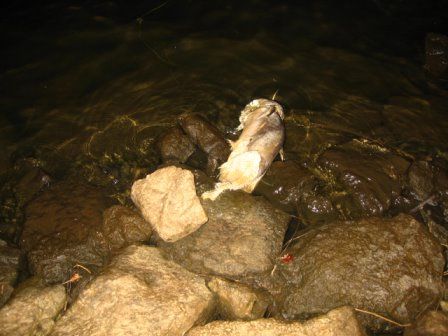 tim, i guess, is not afraid of anything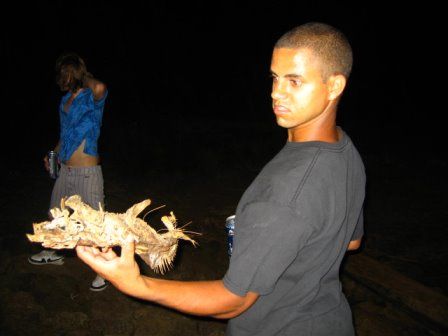 look at it... it's a full skeleton. WHAT is eating these damn things.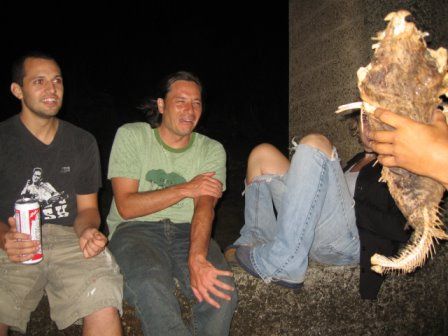 i don't want to know. anyway, the purpose? a skate mission to a quarter pipe anton had found.
nice, easy transition wouldn't you say?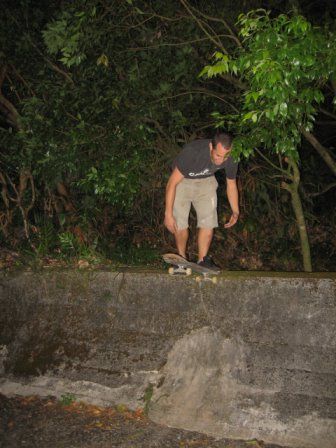 no, seriously jeremy. just lean forward.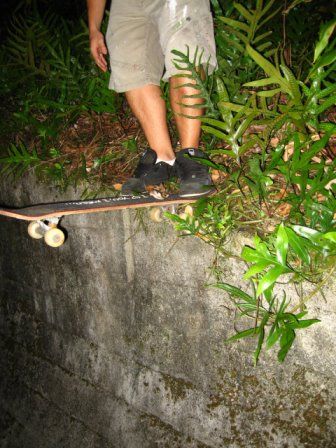 the pali provided better entertainment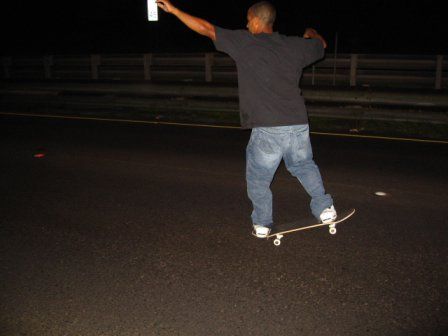 ...because we could at least SEE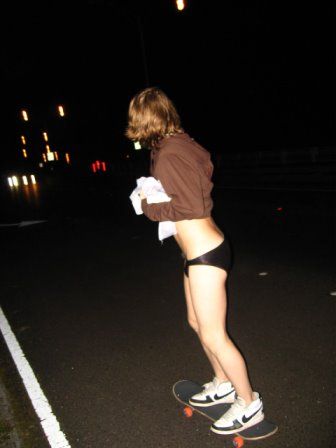 yep. that's anton in a speedo. what.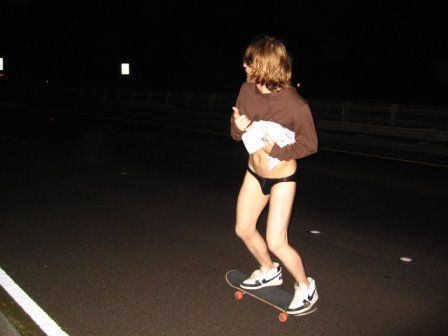 and the speedo stayed on all the way back to town and inside the wave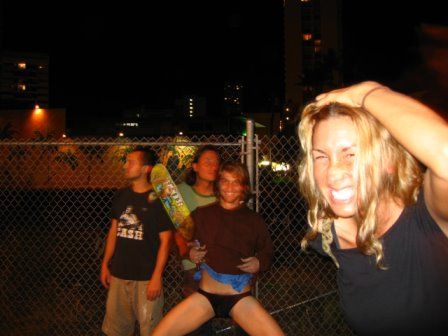 remember what i told you? how chuck and anton are the best duo ever to have around? i wasn't kidding, yo.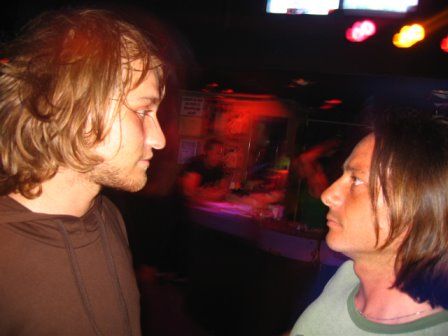 no, really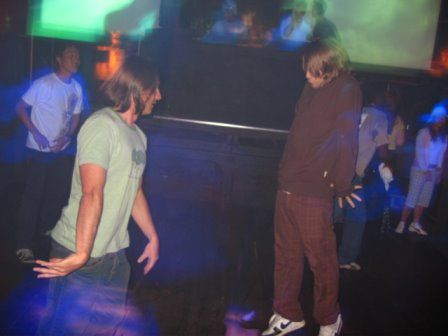 ha ha some people say anton's dancing is a bit... eccentric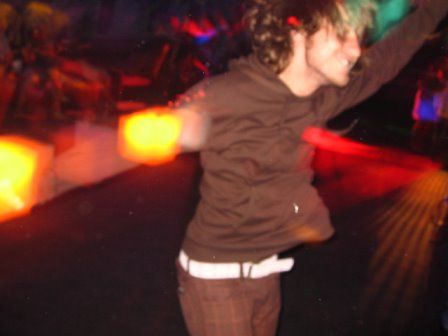 at the wave at like 2am on a random wednesday. and i see.... IKON!!!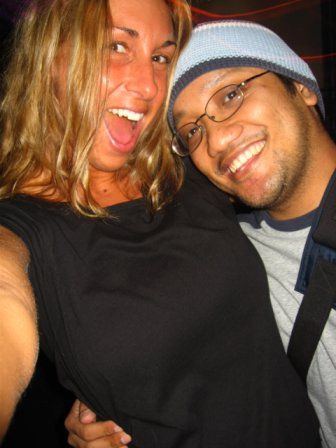 well. i hope you had a fun last night kid. see you at christamas.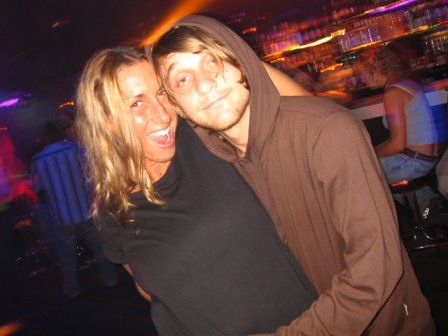 thursday was jeremy strength's birthday. he decided to have a little bbq. cruised over to magic island after work to say hello.
WHAT are they making him eat off of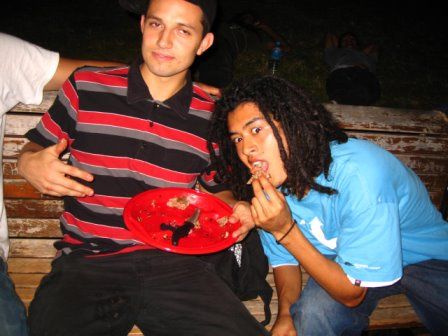 a little bbq is right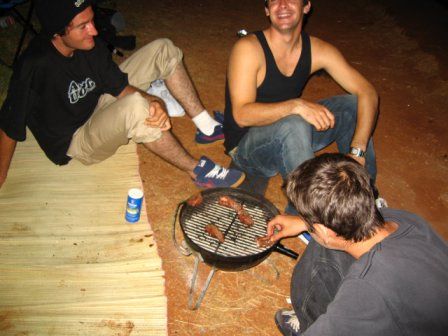 ben doesn't like his pic being taken. shit. ben's website has a RAD flick right now. hurry up and check it out.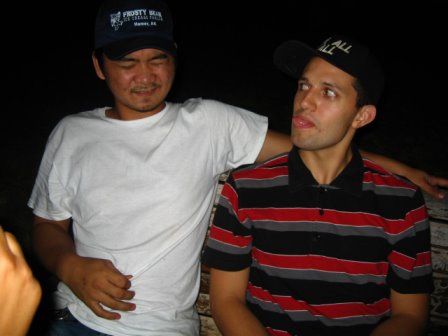 aw bumbaclot irie irie rastaman lordamercy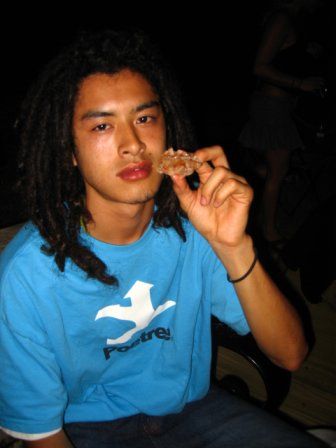 friday. ah, friday. finally! it's FIRST friday too. artwalk in chinatown bitches!
bumbed in to mieska who had a pic of me on the freeway a few days prior. haw haw.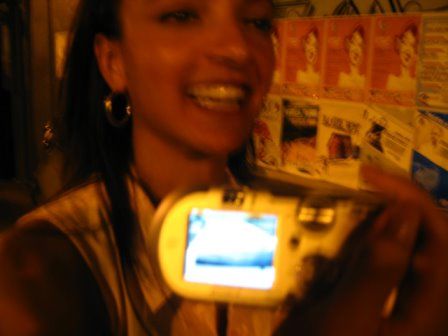 thirtyninehotel was ridiculously busy ridiculously early.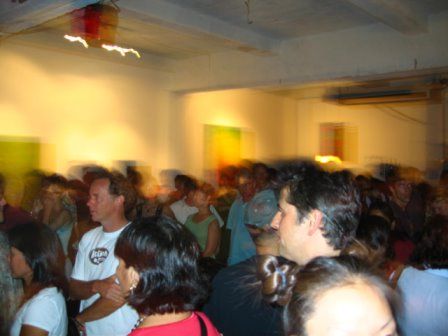 chris and erin are back from thailand people... WOOT.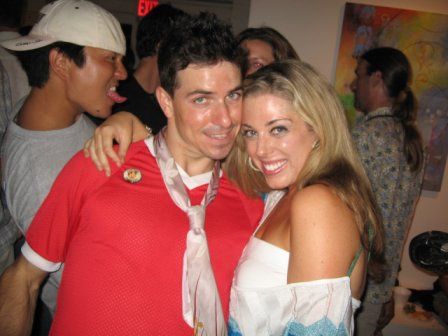 bumped into jessica rabbit. stole her and took her to some other galleries while she told me all about her new man. that lucky fucker!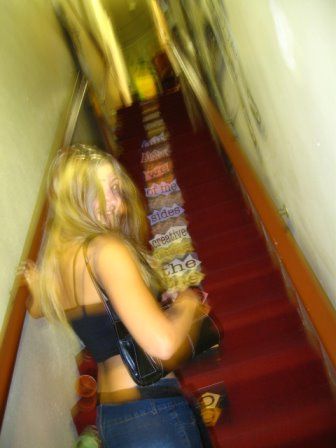 my boys at apb were having an art show as well. SWEET!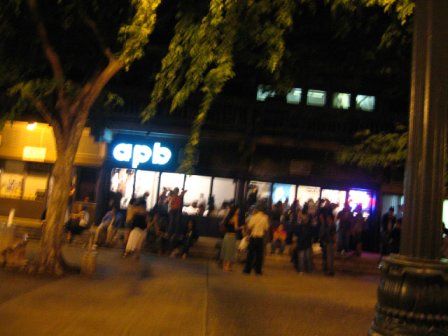 did you go? too bad! shit was TIGHT yo!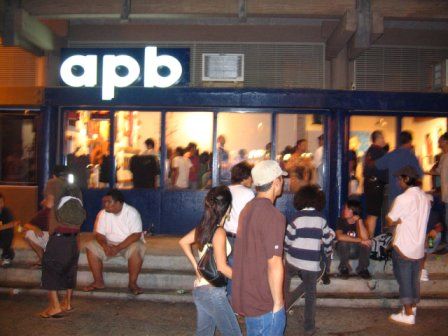 lucky admirers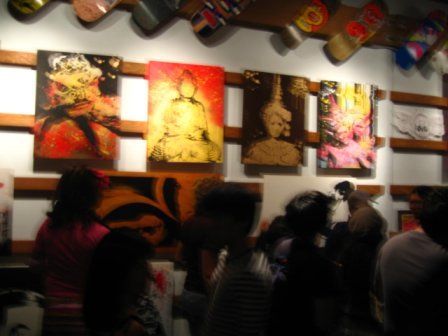 justin did you sell this? i want it.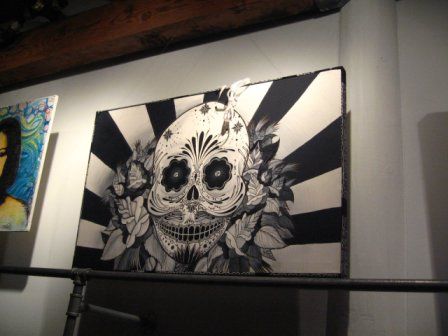 justin admirers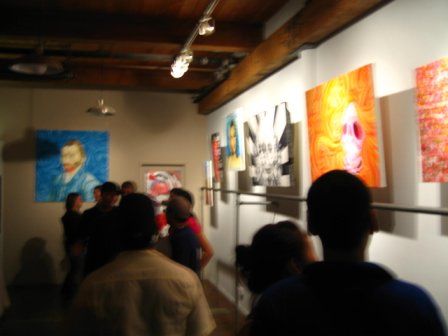 aw. the apb family. i love them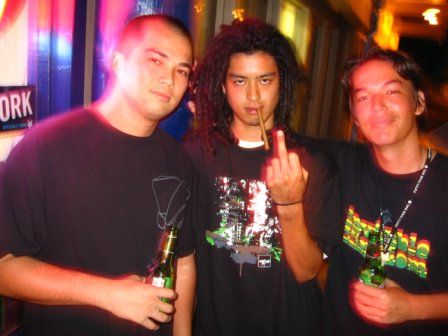 aw. groms.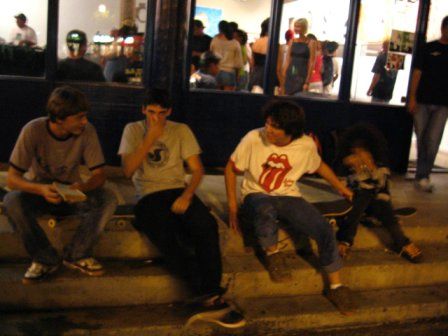 the jacksons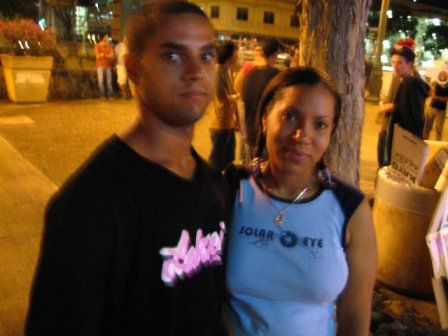 jordan trying to convince chuck to drive to town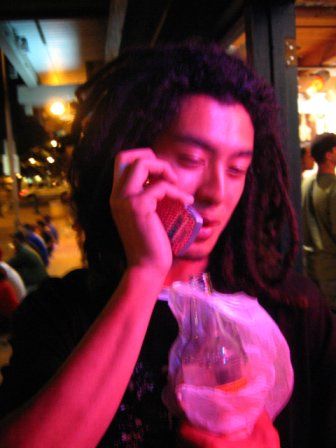 lucky with the one and only aaron martin. angrywoebots.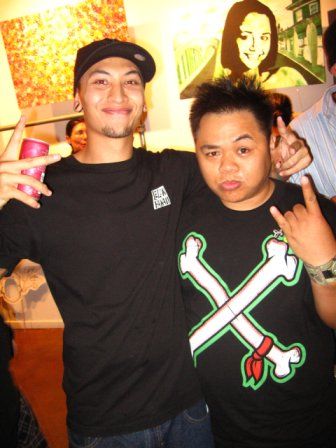 sick joints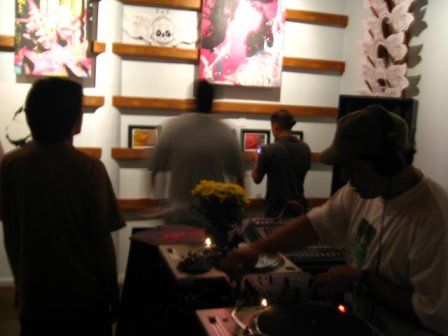 blondes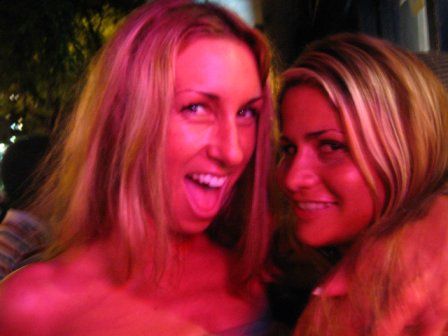 trouble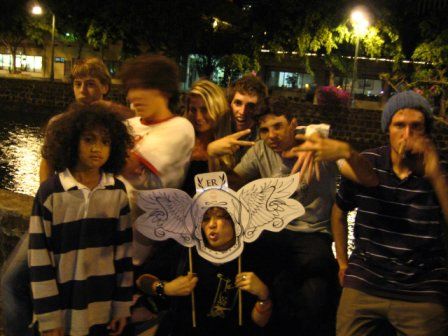 the general!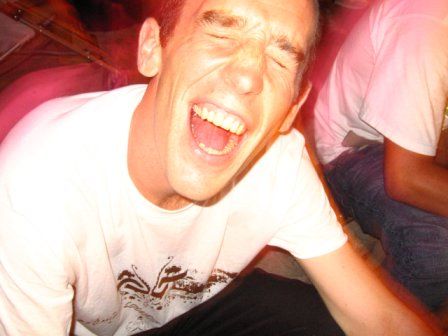 shit. SCOOPED!



i want to buy this one too. k?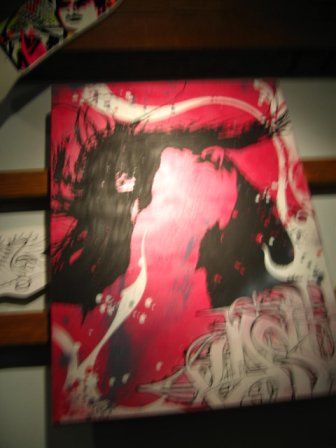 shit was sick, kids.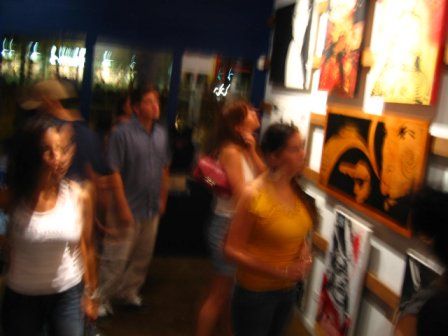 aaron honey... what doing?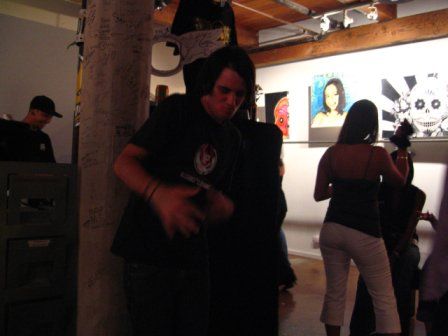 stripes!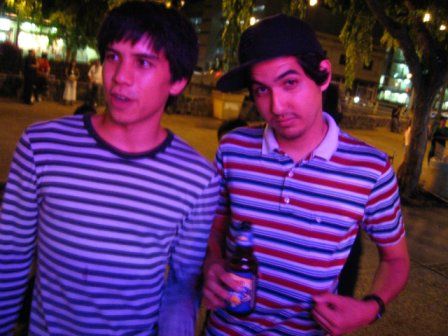 silent john!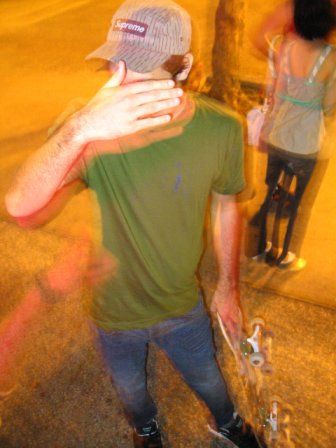 TATI! listen to tati on island 98.5 in the afternoons.... plug plug!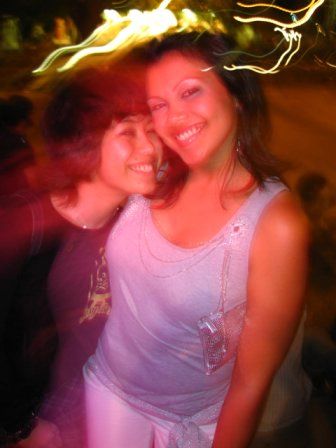 kevin and vince. these two can kick your ass.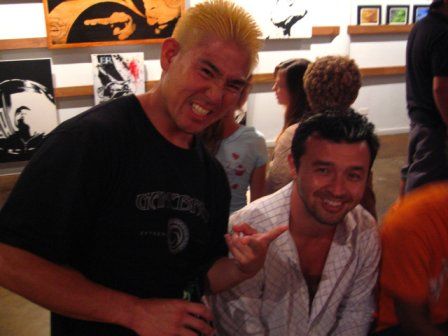 hahha i loved those things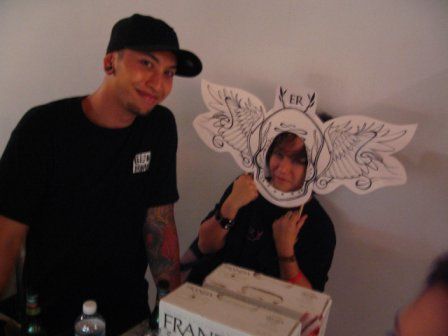 i got drunk and lurked outside for most of the night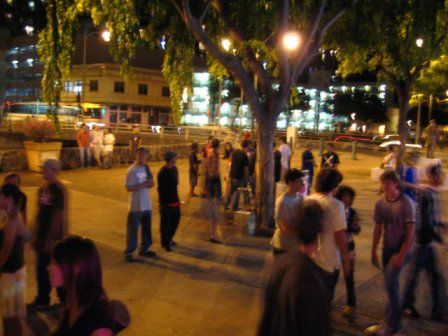 did my best to keep the colonel entertained too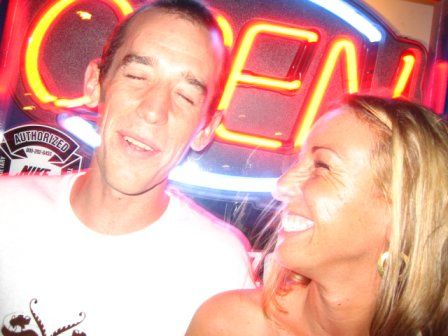 CHUCK MADE IT! rad.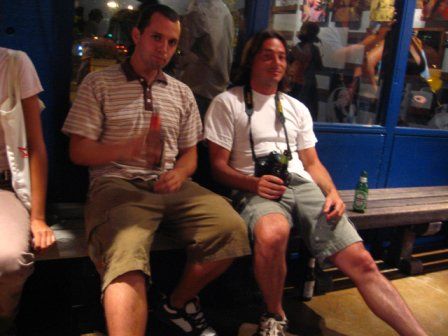 serious og's/fighters. act like you know!



saturday it was time to celebrate with mister anderson at pipeline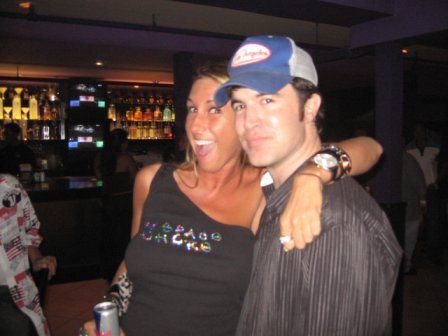 two fuckin years. time goes so fast! i had the best date EVER saturday night.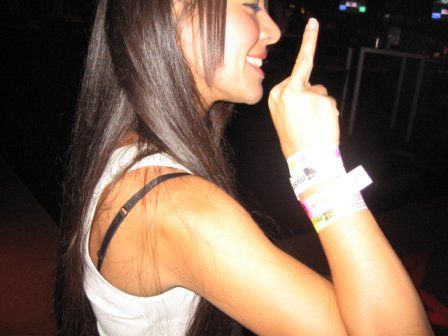 all 5,000 of you who showed up were lucky enough to feast your eyes on THIS



love monica ivey. love love LOVE monica ivey.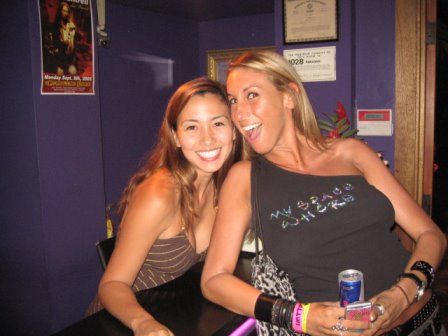 upstairs in my vip room... it's JEN! jen the hottie bartender from the hideaway. act like you know!



i learned tonight that SHE was the jen from that one black square song. she's kinda with the lead singer. damn.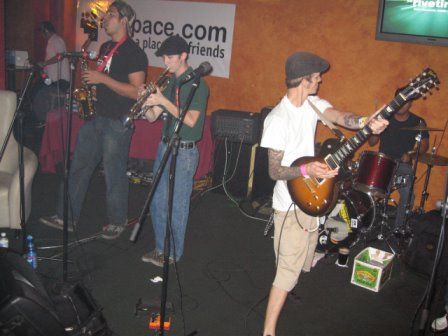 zana leaning in for a lil kiss. lucky ME.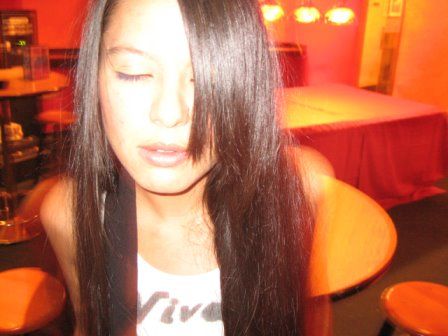 our room was the shit people!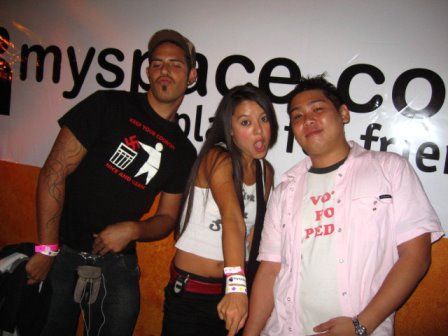 uhm... hello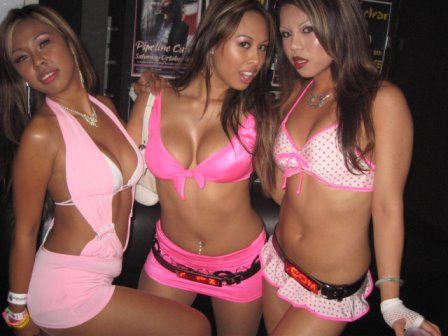 ERNEST!!!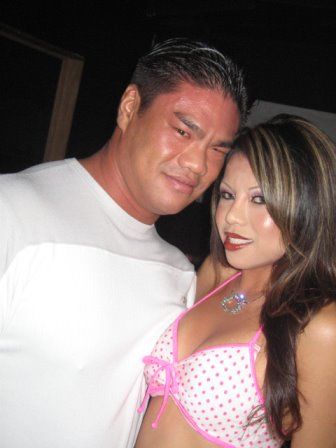 cruising outside and ran into gerard elmore... GERARD! *sigh*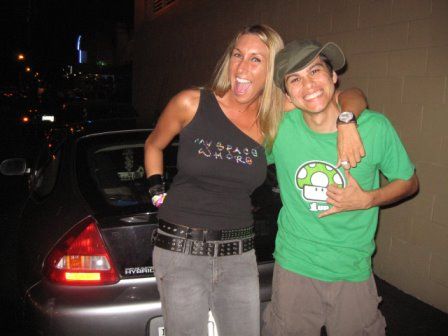 snuck over to skyline to say hi... and check the count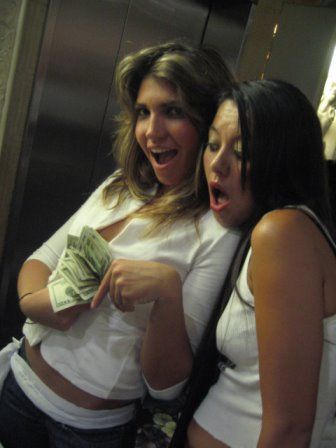 smart mag molly was havin a lil birthday.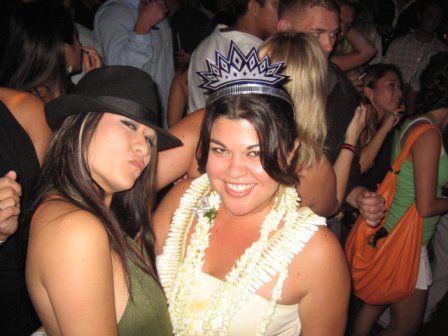 clearchannel derin was wearin a lil tie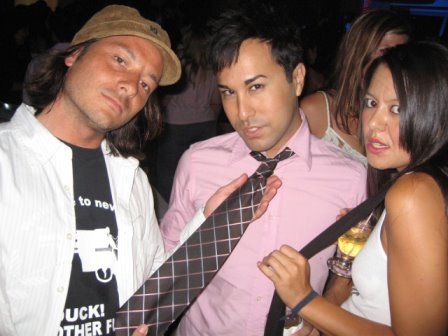 hottie erin was cruising with a dude that spilled a lil sumpthin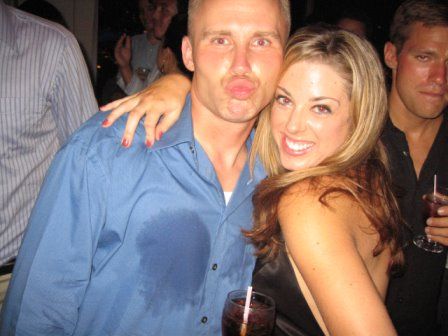 my darling alex was actin a lil silly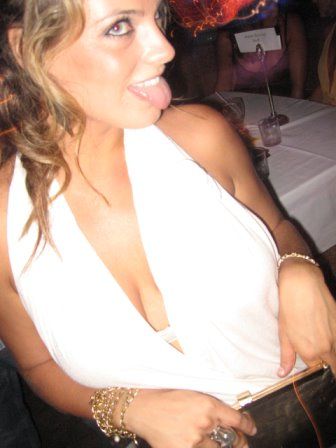 the living room soldiers are looking for their name to be changed to the living room/skyline soldiers, me thinks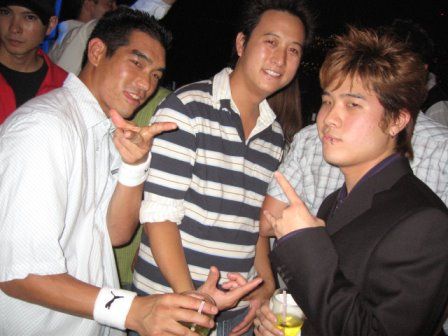 digging the neon tonight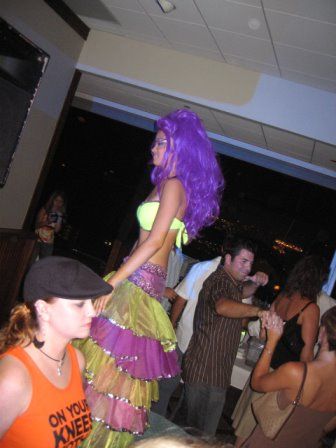 snuck over to next door too. that shit is ALWAYS off the hook on the weekends.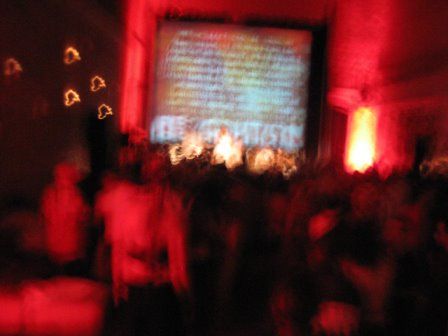 did i mention that zana fuckin rules? act like you know.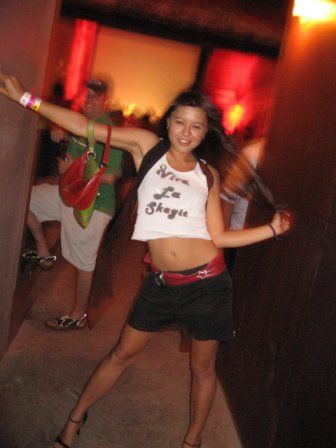 dragged chuck everywhere with us. i think he had a good time.



lacy and her hottie friends giving me some a/c love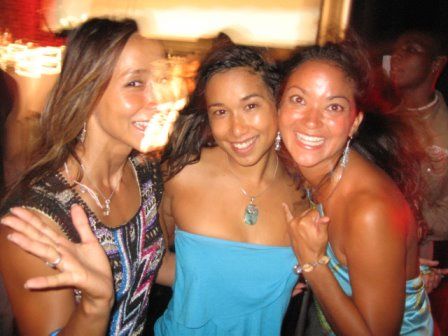 uhm, hi!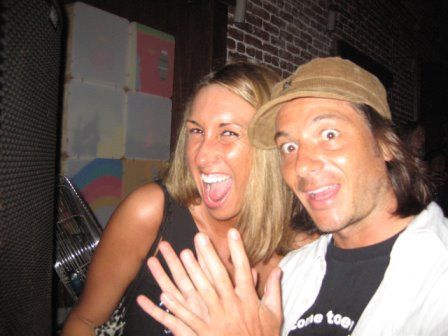 ha ha chuck's blue steel.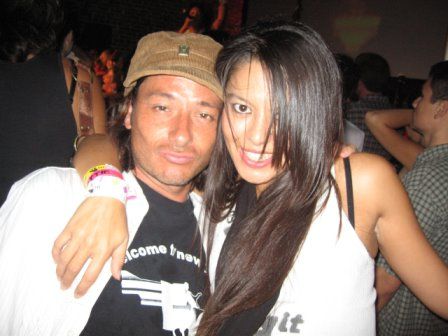 more hotties. GOD i love saturday nights.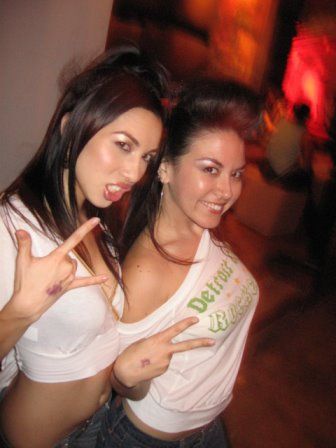 were you there? the talent was KILLING it.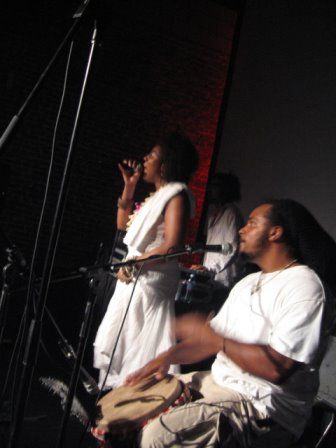 the crowd was a frenzy of rad vibes and positive energy. i was stoked.



sex cult anna simonds was there. i MISS you girl!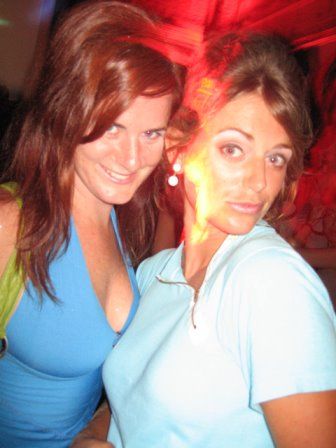 i loved the music tonight. it was amazing.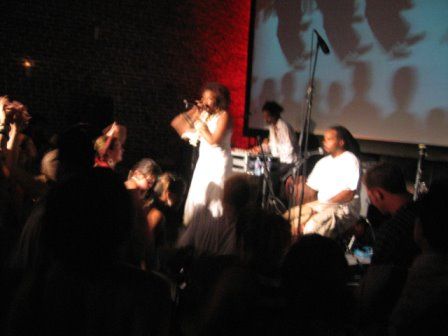 x-factor played too. jesse looking rad with makeup. BARNSTORMERS!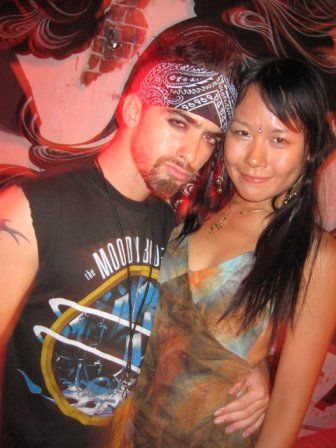 more a/c love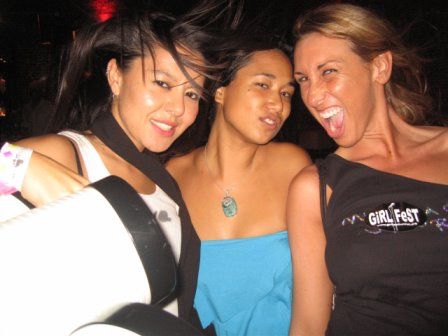 more x-factor cruising outside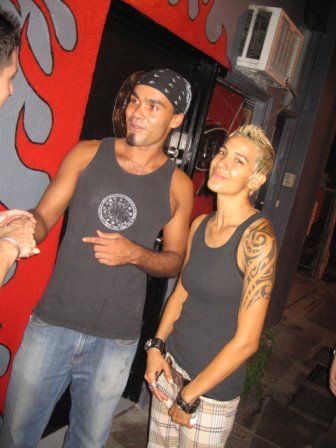 mark chitham driving by. RAD!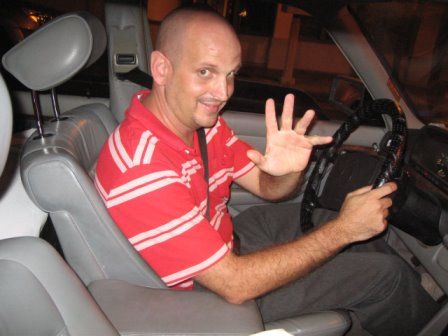 convinced kahala chris to come to karaoke after. it had to be done. karaoke without chris is like.... a weekend without red bull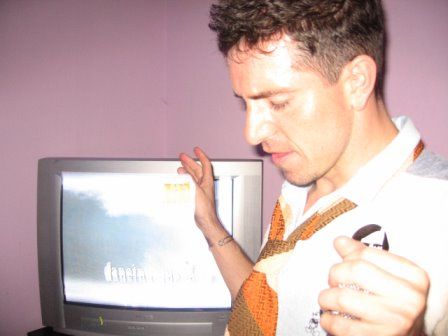 i was a mess.... but very happy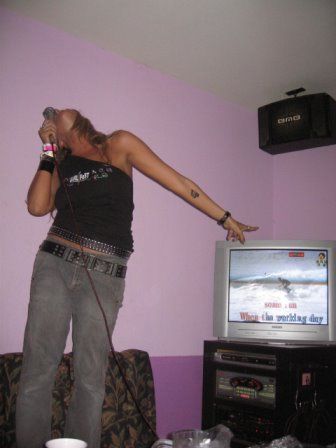 CHUUUUUUUUUUUCK!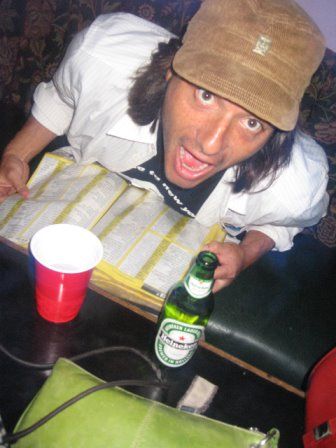 zana refused to sing anything. she just picked out songs for me and chris then danced for us. i accept.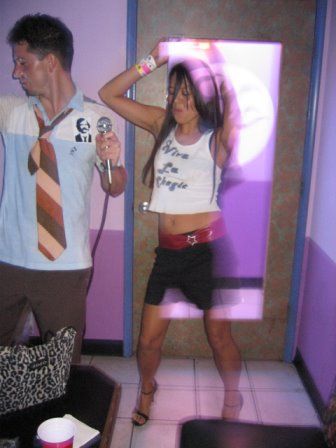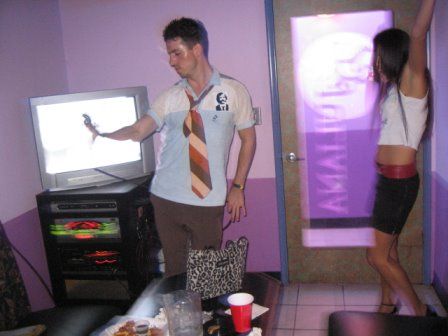 chris is SERIOUSLY the most entertaining fucker alive.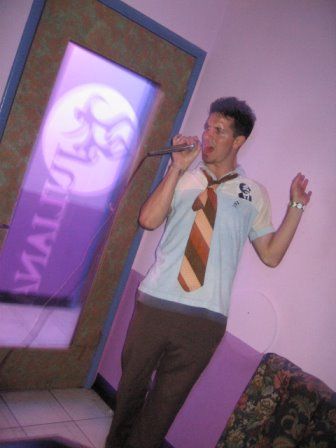 i am the best singer in the world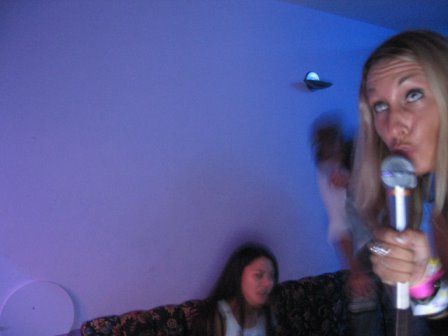 so if you put us together that's some DAMN fine entertainment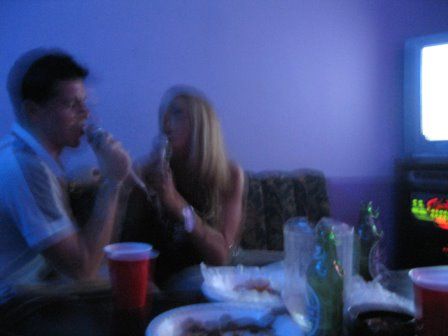 right zana?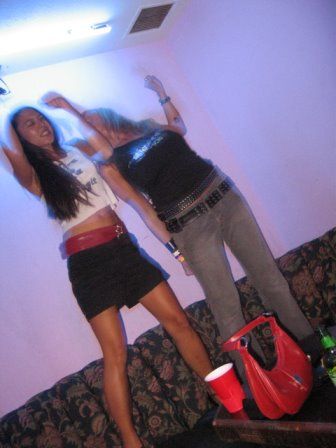 so what. OH! sunday..... hmmm, should i bring up sunday? why not! sunday FUCKING RULED!!
but i'm sitting here with jimmy's waterproof digital next to me. it still needs to be uploaded, etc. so you don't get to see sandbar yet. trust me tho, shit was GOOD people. just wait a sec, k?

but ya, driving out there... i always love going to the east side. it's the most beautiful part of the island, if you ask me.
can u see why they call it the green side?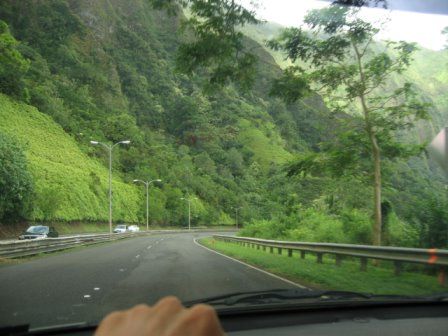 so ya... chill! i am flying out to cali for the little tradeshow business and i'll be back next week... then you'll get an OVERDOSE of sandbar, trust me. but i can tell you that it will look a LOT like THIS blog so you can peep that while you wait.


love you! no, really!