meanwhile in my cubicle. this is nirvana. he draws me rad pictures and tells me he loves me when i'm working late. if it's ok with his mom we're going steady.



what else happened at work last week. OH! dave hisaka was going to do a special interview so i brought him some funny copy points. an 'either/or' game to play with her. like, red or blue? waffles or ice cream? hookers or sluts? i don't think he used it tho. lame.



so bomb/zone packages are going like crazy right now. mina and i had a presentation scheduled last friday and showed up to work in almost the same outfit and definitely the same color palette. coincidence? maybe.



but we celebrated our accidental twin status at the member's preview up makiki heights. contemporary museum.



it was the preview lunch! and look you guys, they gave me a thank you gift. a BOOK! aw.



the chain reaction video is still up there. have you seen it yet? get up there.



and they have the new art-o-mat installed! OMG!!!!



for $5 you can get your hands on an aaron kraten piece. actually, never mind. that one went so damn fast. actually, these change out quite often. guess you gotta keep checking eh!



all in all, the contemporary museum cafe is like the best place ever to have lunch. like, ever. it's pretty much 5 minutes away from our station too. i'm coming up more often. i wonder if the cafe will do trade......



free dessert is fine for now tho.



got back to work to a commotion in the hallway and you KNOW it's something big if even john noland is interested....



oh. hot chick. WAIT! it's the one that wore the hoody in the pussycat dolls. *google* ah! Nicole Scherzinger. so she's from here. and she's back to promote a solo album. and she is soooo hot. wow. wow wow.



devon nekoba and dave hisaka. oogling zone jocks.



JP gave her a shirt



aw. bomb jocks.



aw. zone jocks.



ok ok ok enough work. but just so you know. don't expect me to not talk about my job like all the time starting now. i'm really starting to love it. like, LOVE it. but we can talk about the SMART magazine cookie too. i mean, that was damn cool. last thursday this was. i actually snuck in and grabbed the fall issue to read in the quiet over at bar 35.



...with der of course!



woah. when did this piece go up???



derin is never not always on the phone. just sometimes.



ok the fall issue rules! i'm in there! so are you! pick one up, man. the next door ad is SO good. they have EVERYONE that's ever been in there in that thing. trust! meanwhile... celebrate!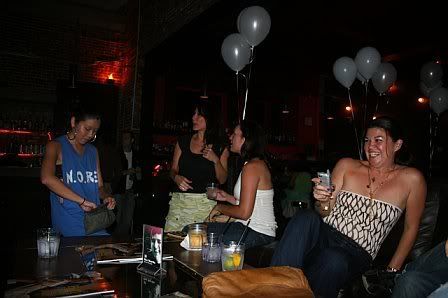 i mentioned this already on my daily blog but manohmanohman. the BEST thing ever.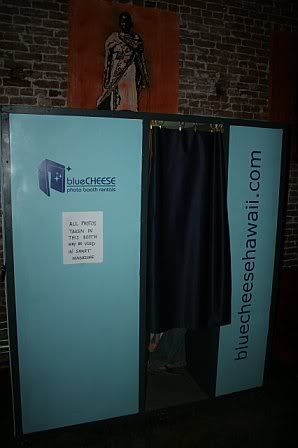 woah! you sniped the sniper.



it was unlimited...



...the amount of pictures you could take....



oh, and it was a throwback 90's theme. nocturnal sound crewwww!



if you don't know who frieda hulse is then don't talk about her and don't photograph her. she's been in the scene longer than you think and it might be with a boutique called urban nomad now but trust me a lot of us here have known her deal way before that. ask her about the scene in new york and la in the 60s one day. she will tell you some things.



wait. so there IS an amy alston!!! smart mag amy! it's not just molly and sarah's alter ego! i mean, i totally remembered amy from before but i thought maybe after the baby she had disappeared back into their heads or.... nah, i'm just being crazy i know.



ray what was your friend's name again? i loved her.



hokulani bake shop made the cookies and they were SO good. i ate two. i feel bad about that because they looked expensive. but man. they were really good.



meanwhile in the photobooth....



moe has a brother!!



did i mention that you could take as many as you wanted? um, someone else please rent the photobooth. and invite me. please.



pretty please



adam saaks came too. celebrity! this is the shot i got of him. i know, right. good thing i don't get paid for this.



meanwhile... somewhere.



OH! it's friday. and i'm on my way to art after dark at the academy. still going strong. ps: i go to these really early. when it's still light out. why? PARKING SPOTS!



the contemporary gallery has this really cool piece. it reminds me of leeloo dallas. but i'm really not supposed to be taking pictures in here i don't think so never mind.



oh! so the themes for these are always spot on. very good work by the committee that does this for sure. tonight's event was called "endless summer". you gotta check their website man. the themes are seriously always really good.



oh MAN! the last time i saw you you were soooooo small!!!!. wow. kids really do grow faster than adults.



aw



stalking ginger? ya. well, half and half. i mean, i know she works at the academy so it's not hard to do it.



butigroove bj!



woah! new fall issue?? party too?? cool.....



the rain didn't stop everyone from coming out....



...as usual



exploit not one...



...but two why don't you? ok, i'll do it too. SHIT.



first one in and first one out. always. it's weird though-- because i always see the people flooding in around 8:30 but that shit only goes til 9. it would have been nice to stick around but i had some sleep to catch up on. nite.



rip van would be proud. i think i set a world record. 27 hours? or something? woke to der's text to meet him at the blaisdell. what the... WU TANG?!?!?! OKAY!!!!!!!!!



bong thugs and harmony were up when we got there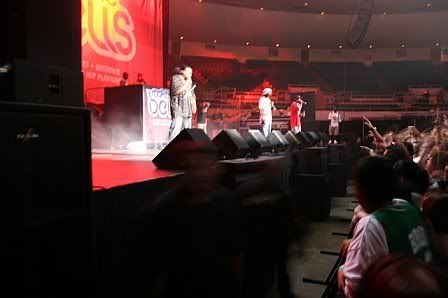 there were cops there dragging people out and arresting them for smoking herbs and such



they didn't take them out tho



this show was SO good. were you there? i saw a lot of you!! it's weird tho cause word on the street was "aw, that show was empty" but it really wasn't! i mean...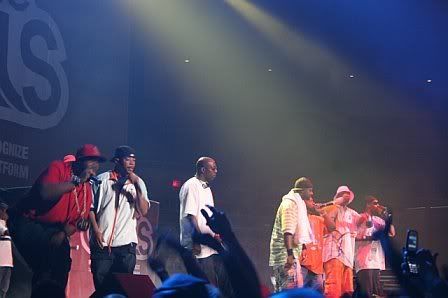 people were THERE. and going nuts! it was actually a lot of fun. just because blaisdell didn't sell out doesn't mean it wasn't super fun. i mean.



well I CERTAINLY had fun.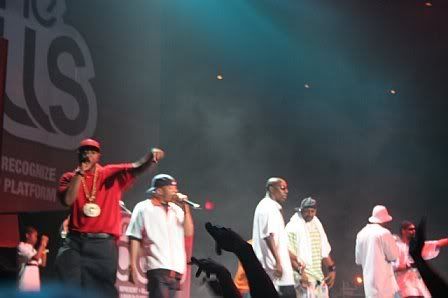 and der LOOKED like he was having fun.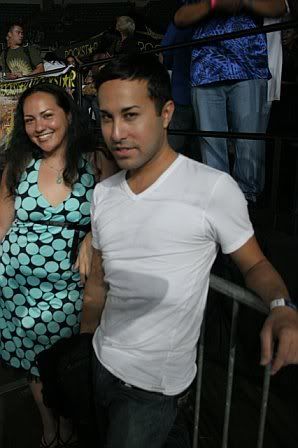 their OUTFITS were fun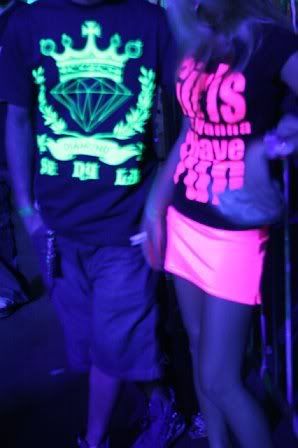 ya. this was fun. for sure. thank you for bringing rock the bells out this way.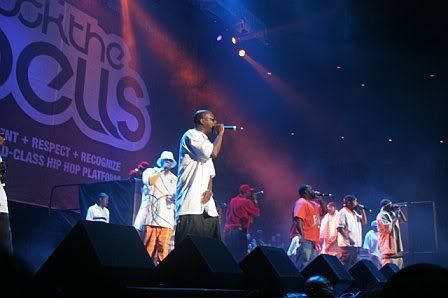 stopped by E&O trading company for the downtowne monthly. have you been to that yet? secret stash right here people! i'm not going to tell you anything else about it except i am going to every single one from now on. ps: kara's acoustic set was SO good. *swoon*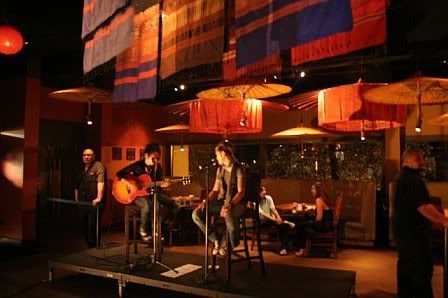 saturday was another movement from the groundUP family. pay attention to this collaboration! the talent is revolutionizing the way young people in the art community are percieved here locally and damn it... their shit is GOOD. ok, it's all ages and i expect to see the young ones around but you grown ups should be supporting as well. inspire them. encourage them. BUY their art.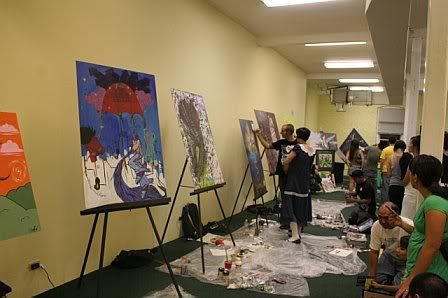 hey! i saw you girls at gym class heroes! i even mention it in my new stella spot i hope you hear it.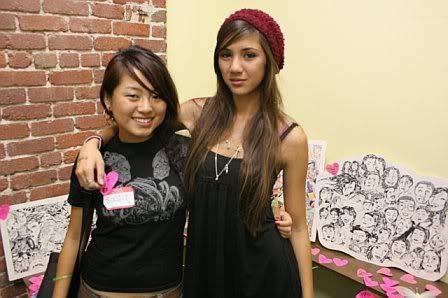 i see KTC. don't sleep!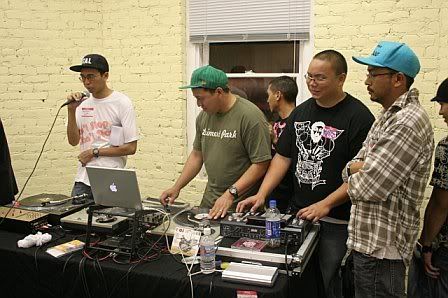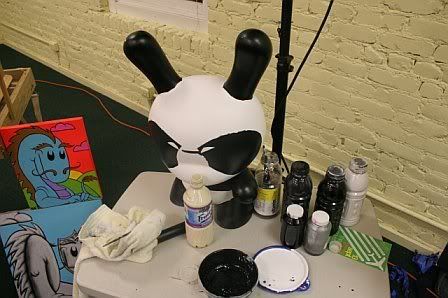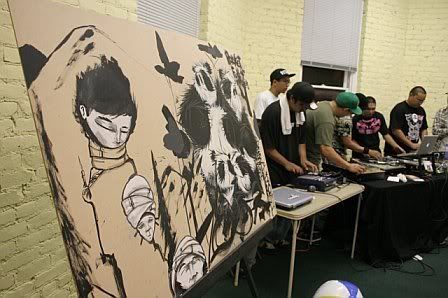 i'll just mention now that i'm so glad i drove downtown to see this.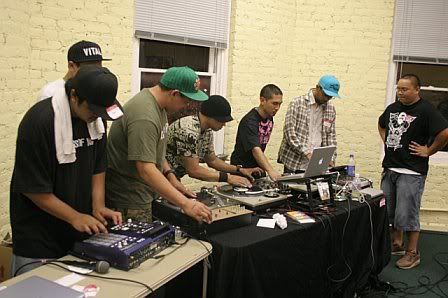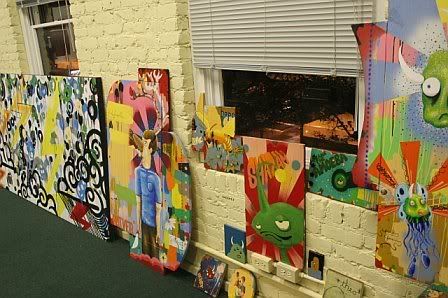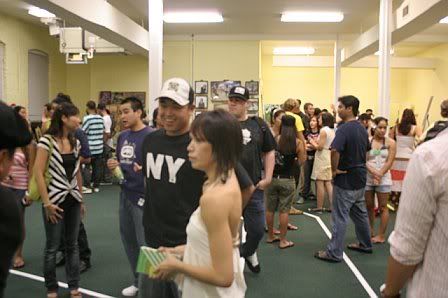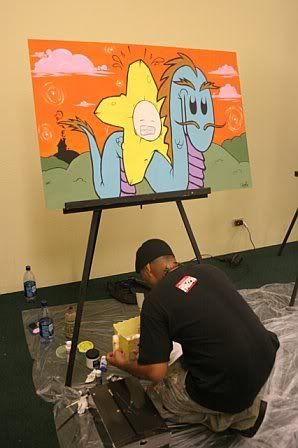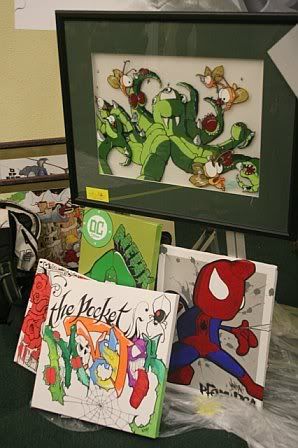 BACK to waikiki. still saturday. skyline. oooo i'm loving the new grey goose bottle service thingies



just in time for mikah's birthday!



these two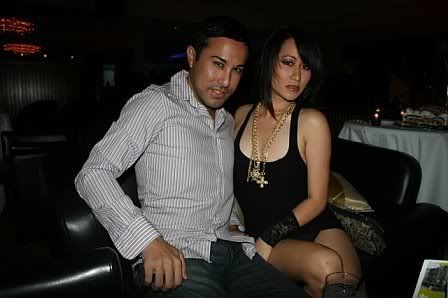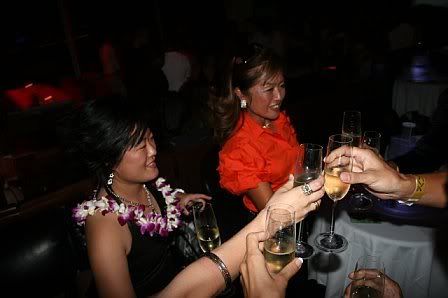 this was the best birthday cake i've ever ever ever ever ever had. ever. i mean, come on-- you see the bananas right? ever.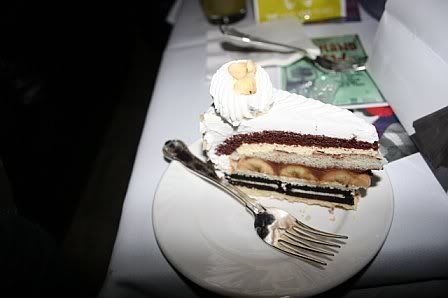 i didn't participate. where are all my damn watches, now that i think about it. i should look for some.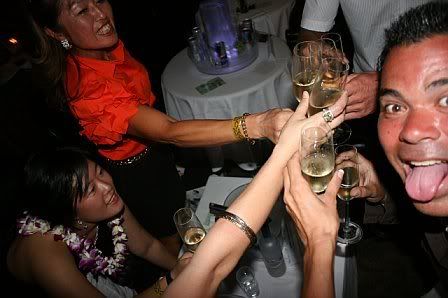 i love skyline.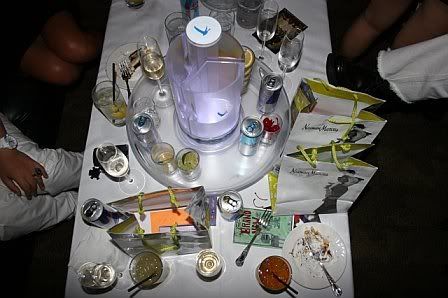 oooo everyone is in all black again!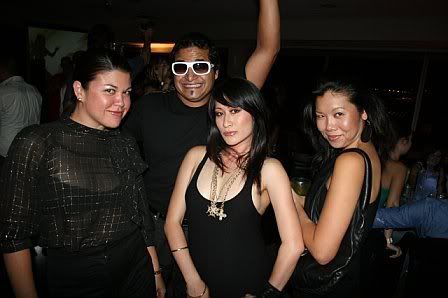 trend broken by jonah! no black no black. aw, signature smile and signature hot date tho.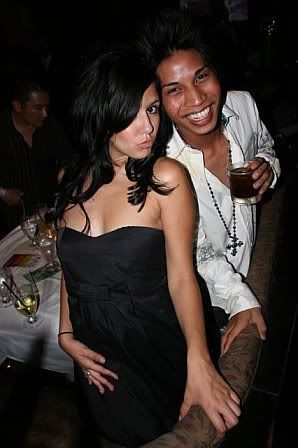 i'm not seeing echo as often as i'd like, and i'll be honest this troubles me.



spent sunday morning up at the contemporary again. it's the NEW exhibit tho! phantasmagoria! and satoshi ohno's prism violet! i got to hear his deal about the entire installation and it was actually quite profound. sad too. he was talking about being in a forest after a tornado where the dead trees were right there with the living ones, and how it inspired him to do this huge work based on that main concept. it was good. and sad. but mainly good.



phantasmagoria is cool too! there's a lot of fun and interactive pieces. the first one is the coolest. it makes you choke though. don't you wish you knew! ps: this isn't the first one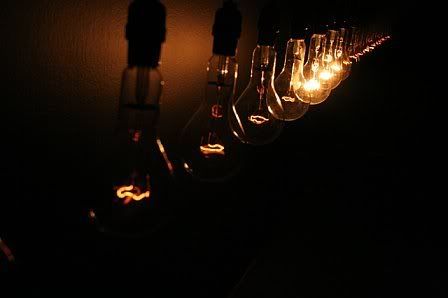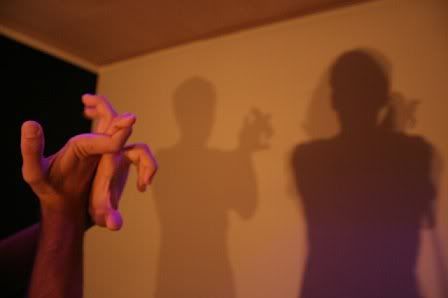 the BEST thing up there right now. this isn't it. but it is. nevermind. you'll know what i mean. get up there.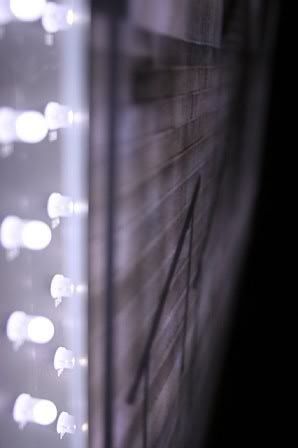 my story...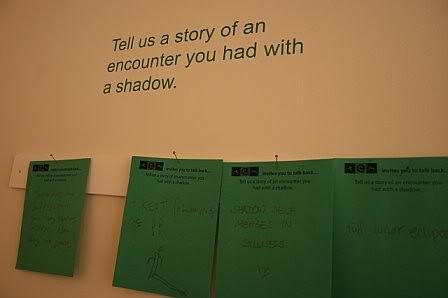 ...happened TODAY!



i could live up here i swear.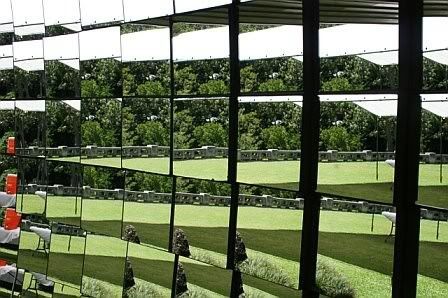 down to waikiki after. i don't come to this beach enough.



said hello at the pool party too. after all, it's labor day.



played a little dominoes in the cabana. you know, the usual.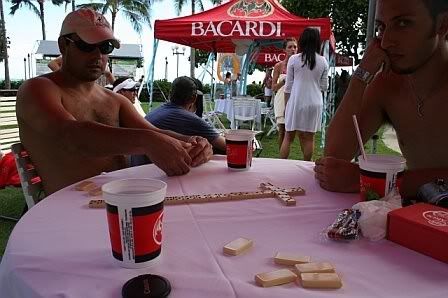 jessica rabbit used hot rollers tho!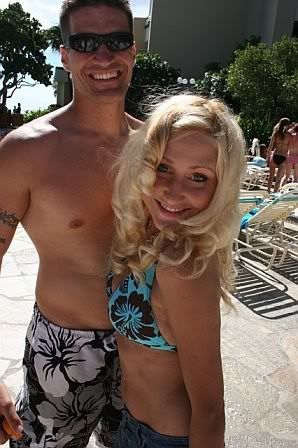 and we were all wearing white before labor day!



and everyone was all interested....



...in adam saak's scissors!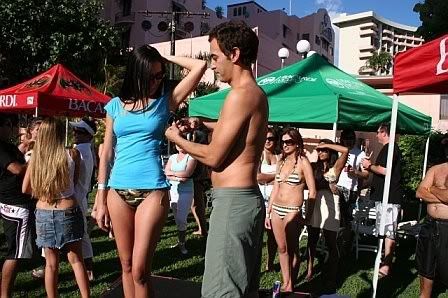 you tube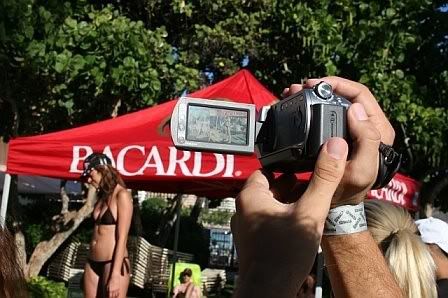 hi guys! hairstyles. yes!



another blog where it's ridiculously long and i'm in a hurry. this has to stop! or not? either way!!! til next time.