ah december. apparently, the month to visit hawaii. it seems as though there's a lot of that right now. especially you LA people. so be it! come, come. enjoy your stay! especially when you design a shoe for gravis and only sell 250 of them at island snow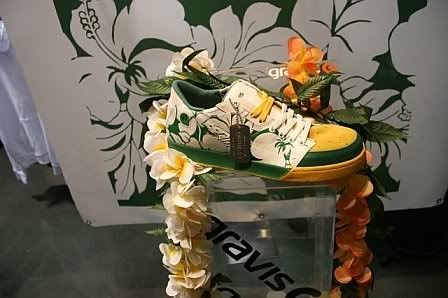 signing autographs while you're visiting is nice too. thanks eh slick!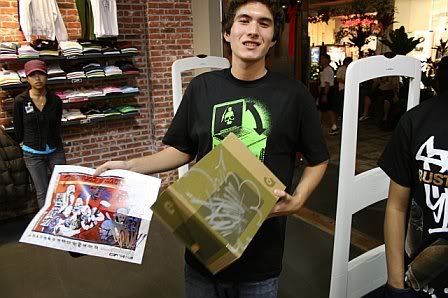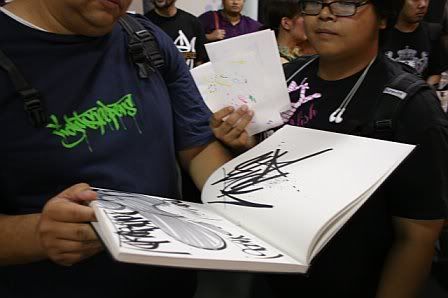 colonel and i missed the after party at next door-- jacquie said it was super fun. open bar. oh ya! if you're going to visit hawaii in december having an open bar is ALWAYS nice. we love you slick! and your shoe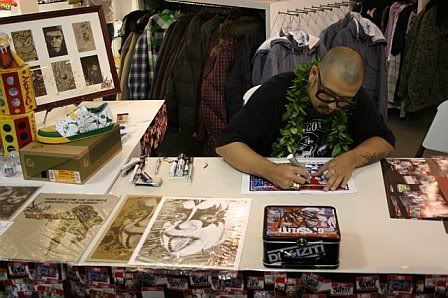 so while slick was inside signing stuff...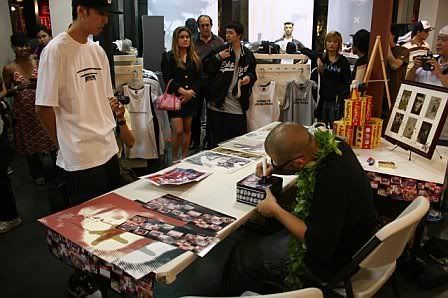 ...NABAHE was outside signing stuff!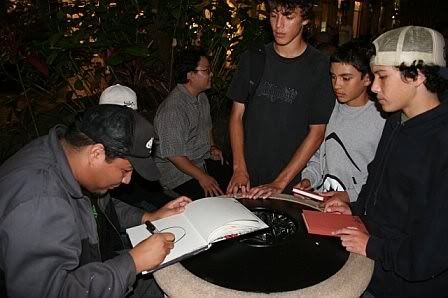 skip ahead an hour. stopped by shokudo to say happy birthday to miss olena rubin and supercrew.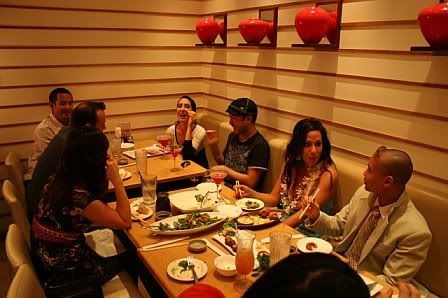 LOVE YOOOOU!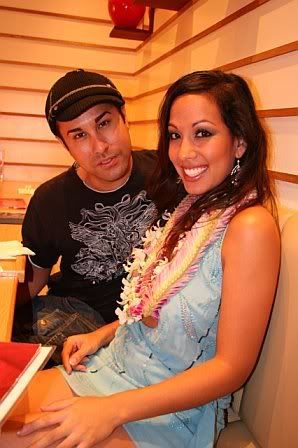 everyone in the place knew she was there and they were all super hyped. ya, we love olena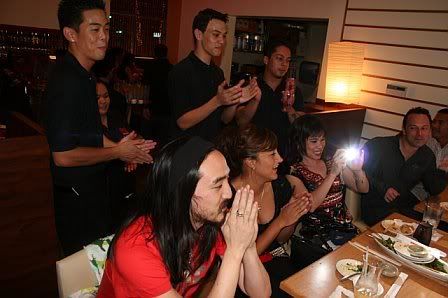 it is also miss fabulous kalei's birthday. december, by the way, is SO the month. just saying.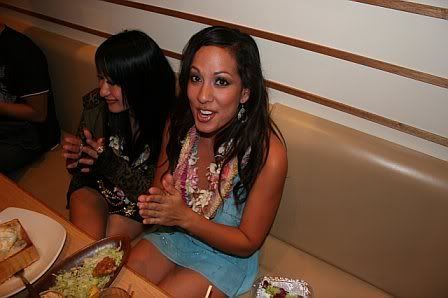 raena cassidy. RAENA!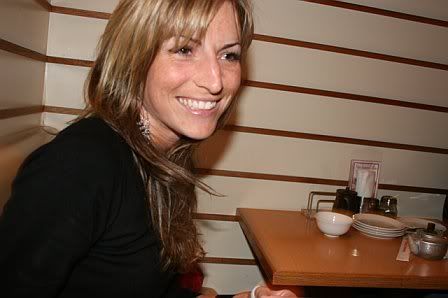 nikki has officially retired from professional ice skating and is now moving to aspen to ...er... still be cold. miss you already hon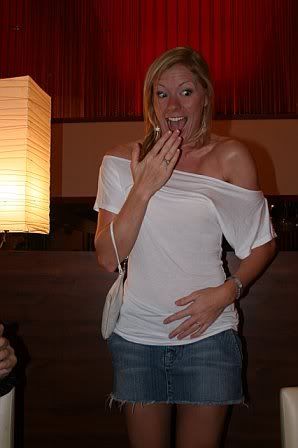 olena got the best presents ever.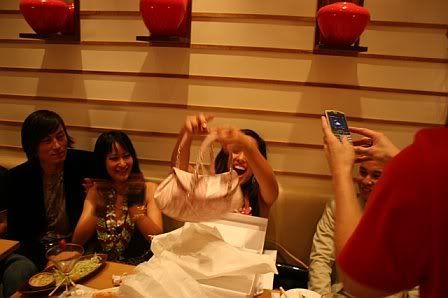 i think there might have actually been some drool on my mouth at this point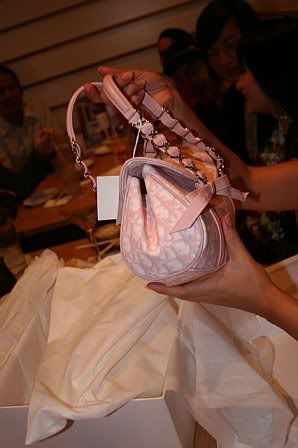 ps: steve aoki is back. we love when he comes to hawaii! oh, ps again: he videotaped olena opening her present on his phone. i LOVE LA people.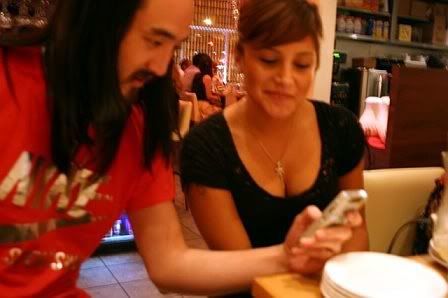 skip to saturday. time for some QT time with my brother. he's back in hawaii until he sells his house. his house, by the way, is DOPE. anyone in the market? they changed the furniture around to make it more... generic?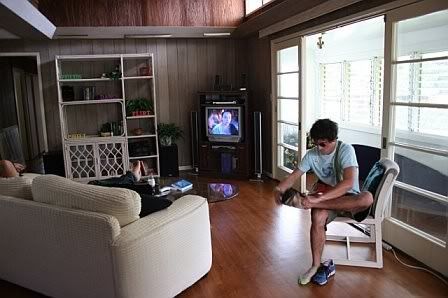 i'm just realizing... everytime chris and i hang out he urks someone. details soon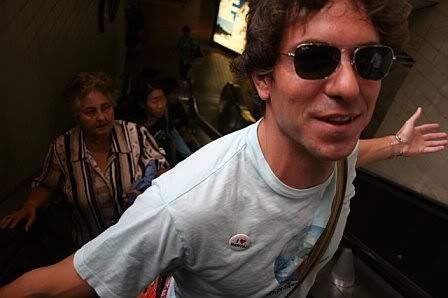 so miss sixty and energie clothing opened a new store at ala moana mall. why is this important? WELL!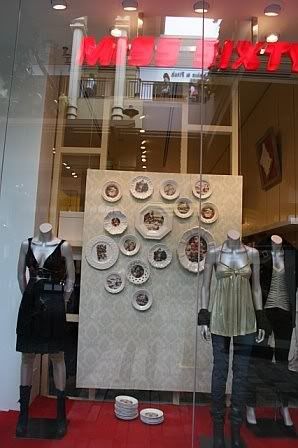 FIRST of all... kelly hu hosted the opening party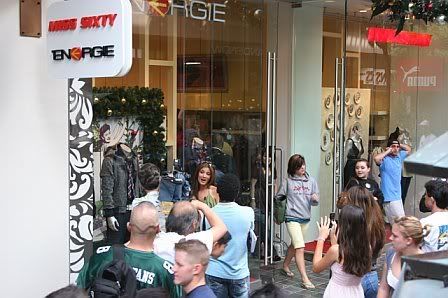 second of all, they had models all over the place wearing the clothes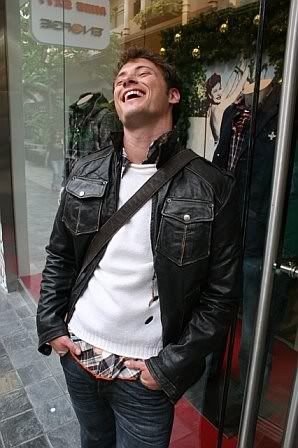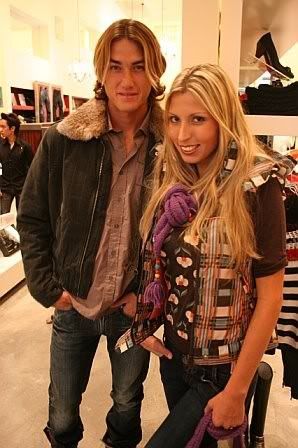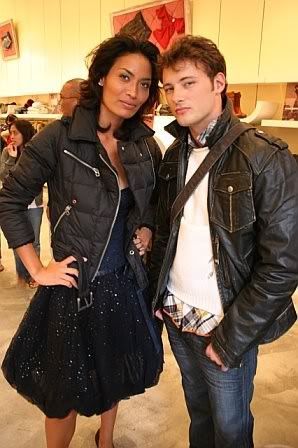 what's also great? ahhhh... the futuristic pod chairs. SOOO L.A. man. the clothes, the store, the pod chair. i felt like i had taken a trip for the day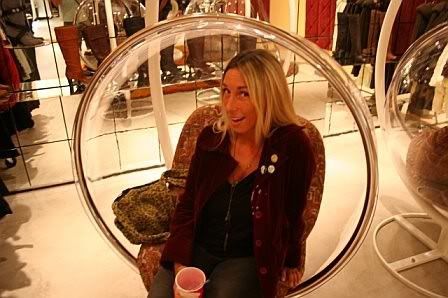 chris always ALWAYS has something to do for any spare second of downtime that can ever possibly happen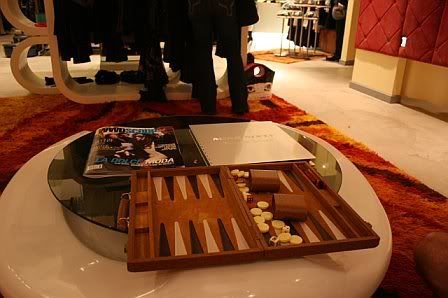 chris also is always ALWAYS surrounded by a hundred people doing something super fun. that's a great part about him but i personally like our one on one time. it was super nice to catch up.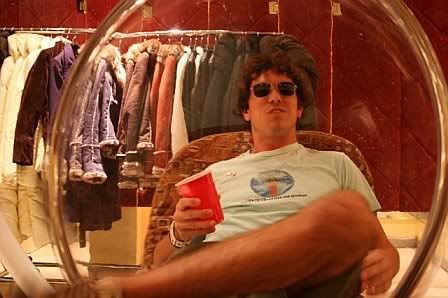 molly wantanabe hand. molly wantanabe ring.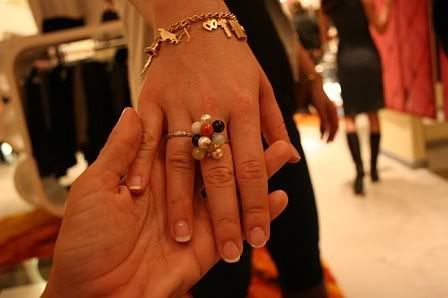 prosciutto and melon? BRUSCHETTA?!?! served by a real estate agent doing a favor for a friend???? OKAY!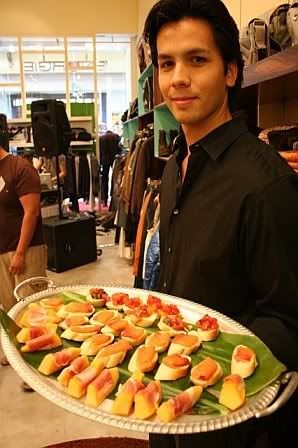 this is bud. bud [outofyour]league. this is his store to take care of. FUN!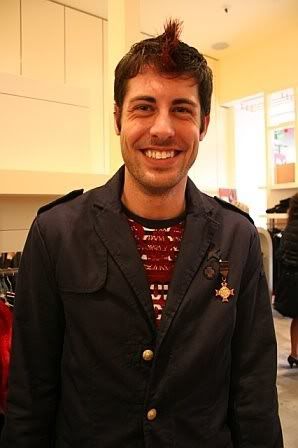 kyler was there!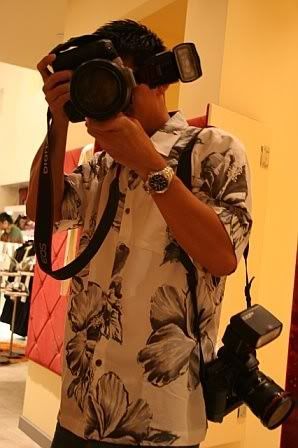 so was hesham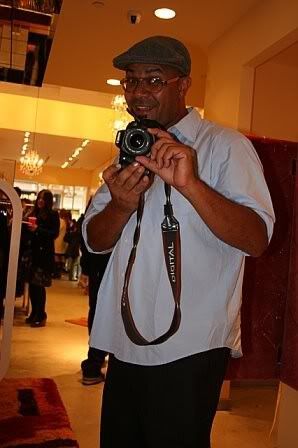 DAMN so was larry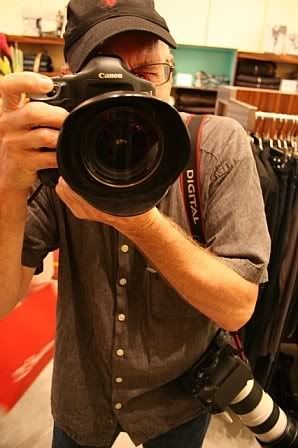 so was... the kid taking shots for wireimage [sorry i forgot your name]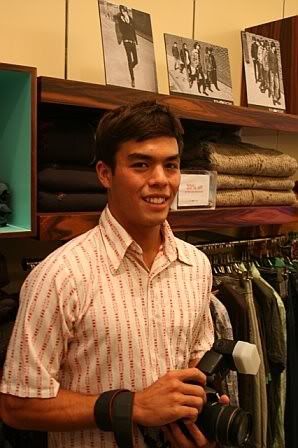 so was steve aoki



so was michael chun.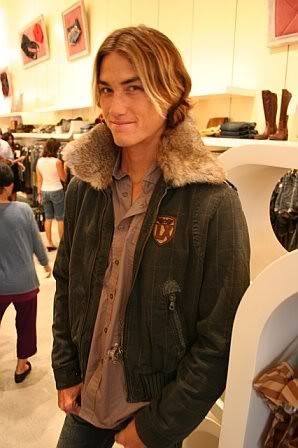 chris was giving a nod to the trendy LA scene here i think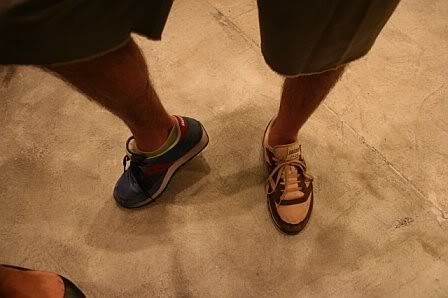 kelly hu is here to run the honolulu marathon. word! she also is doing a lot of work with her charity reefcheck. she came by and hosted the store grand opening and raised some money with a raffle. YAY KELLY! we love u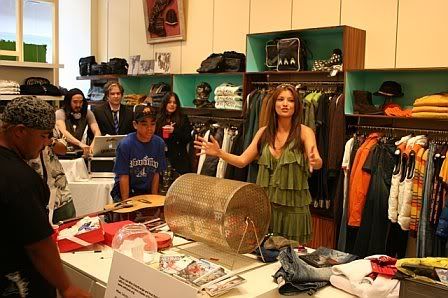 everyone was pretty stoked on her



have i mentioned recently? i LOVE it when LA people come out here. with their trendy clothes. and rad music. and cool LA hand signals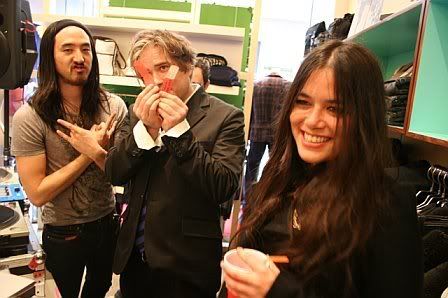 the music was fantastic. steve was staying away from as much mainstream as possible and these guys were great too. i LOVED the gear situation happening. you hardly see suits in hawaii. like, at all. ever. [i LOVE LA people!]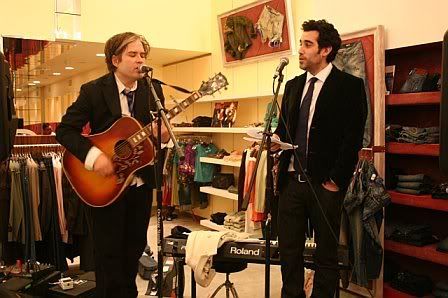 can't wait to see larry's shots



alex... ALEX....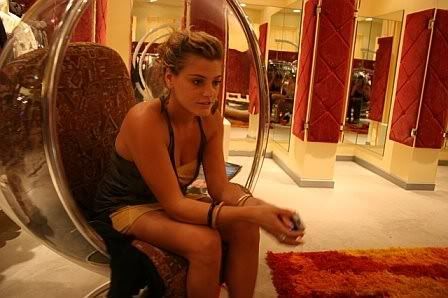 alex!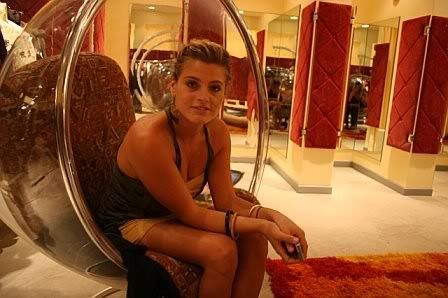 aaaallllllleeeeeeexxxxxx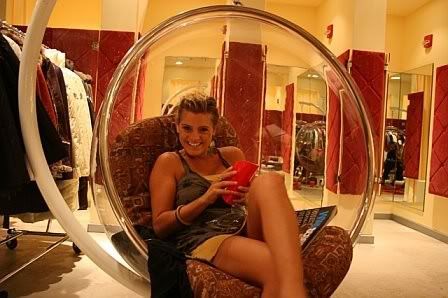 WHO brought this. look at this faaaaace. i love you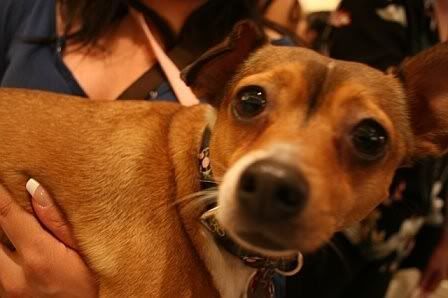 shot two of two of the only shot of all three smart ladies. LOVE YOU!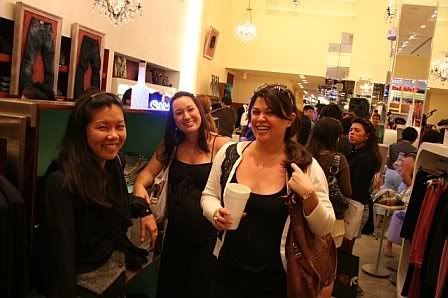 and you? well. i HATE you. thanks for ruining my evening. you know, devil-vodka, there WAS a hot afterparty after this store thing. and i missed it because of you. not to mention the poetree lomsbread video premiere. no really, thanks. [fuck you]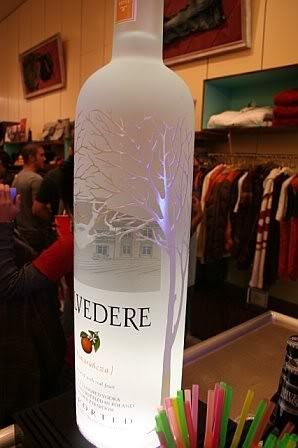 moka!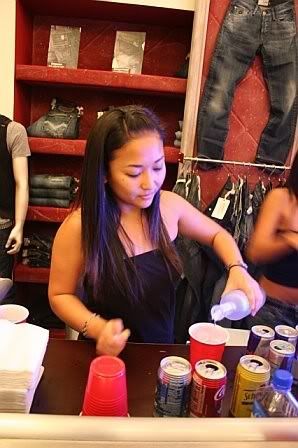 mooooooooooookkkkkkkkaaaaaaaaaaa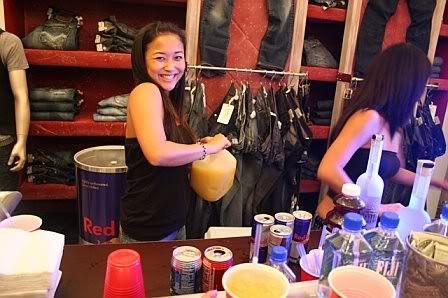 people really liked the music. chris didn't but chris is very picky with live music at events. and he made sure this poor guy knew it. rad. CHRIS! stop pissing people off every time we hang out please. please?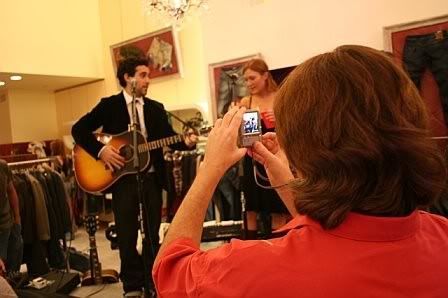 ah.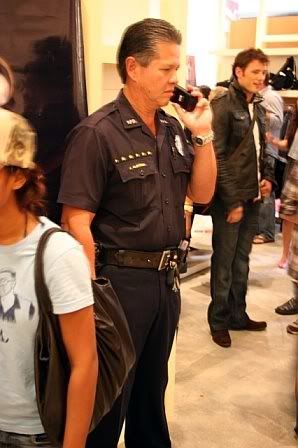 by this time it was definitely a happening place, this store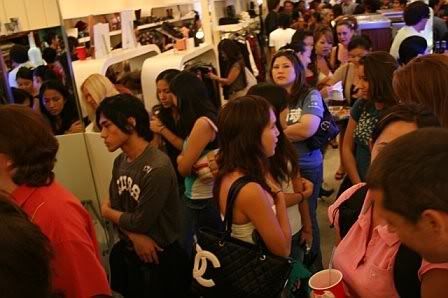 and you know what? shit was FUN.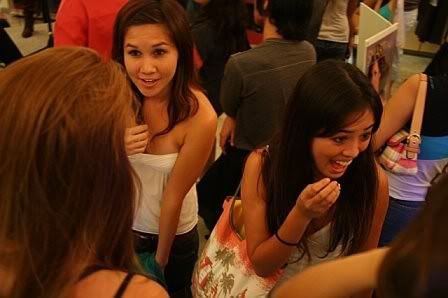 this is josh. he is from ohio. he is also a russigerm like me. he lives in LA....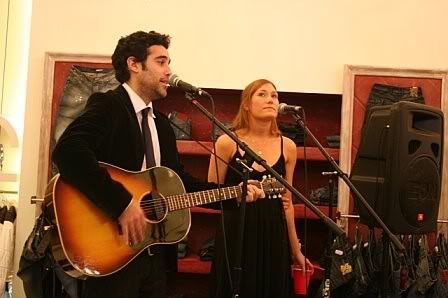 ...hence, the dope-ass kicks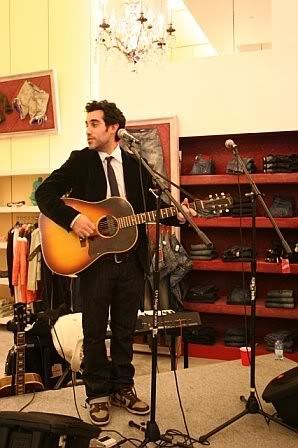 os ps: his girl was divine! wearing the most prefect winter coat over this dress and *sigh* the boots!
i LOVE LA people! [someone tell me her name, it was something super different]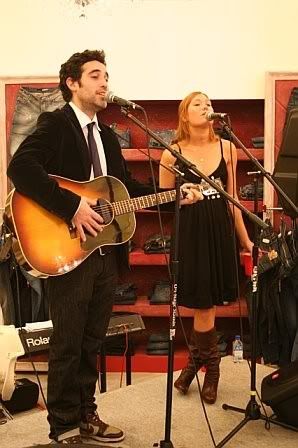 oh ya! and some of the LOST people were totally there. i was starting to really like miss sixty. and kelly. and energie. and BUD!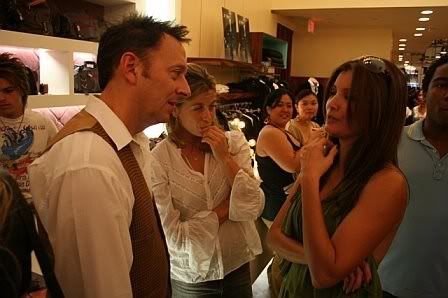 steve is rad. he does PR in LA and works with kelly. i LOVE LA people.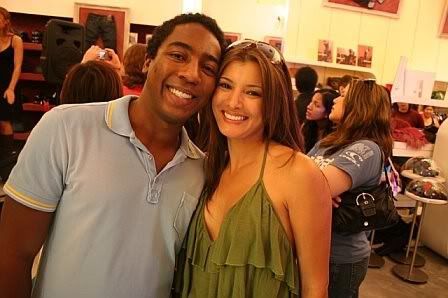 the out-of-focus is nearly impossible to get since i'm starting to actually learn how to use a camera. this actually just because i had too much devil-vodka. booooo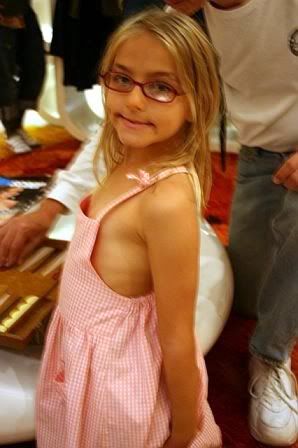 lol chris and his buttons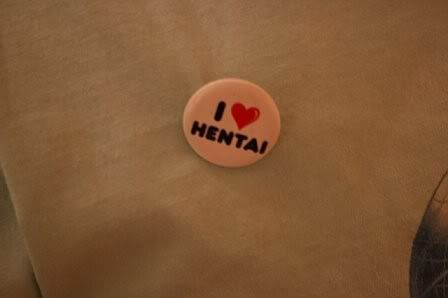 monica ivey was there!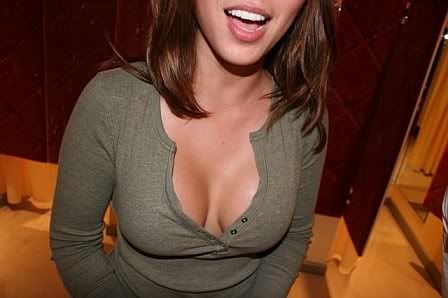 kayce was too but i can't find that shot. KAYCE! she told me that this girl is also from LA and super rad. and she told me that the fellow russigermjew playing earlier was joshua radin, both of them are on the soundtrack of the last kiss. i didn't see that movie but i really liked the music.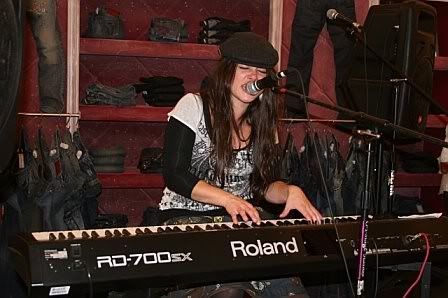 oh, store grand opening? you KNOW all kinds of fabulous was showing up left and right. starting now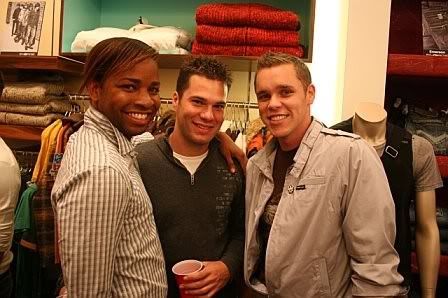 more LOSTness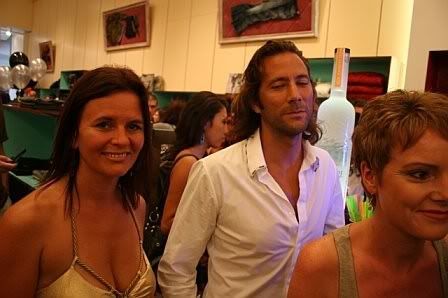 steve's sister's name is echo. and she lives here! she is so sweet. i guess chris has been kicking it with her too.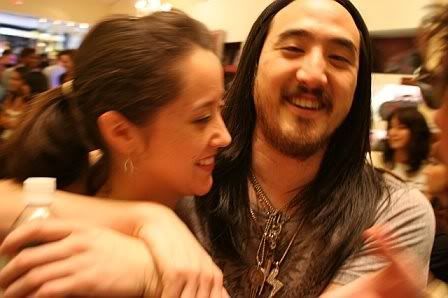 hopefully i'm the only drunk obnoxious one. don't think people can handle both me AND chris acting up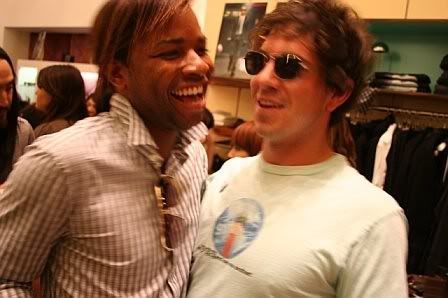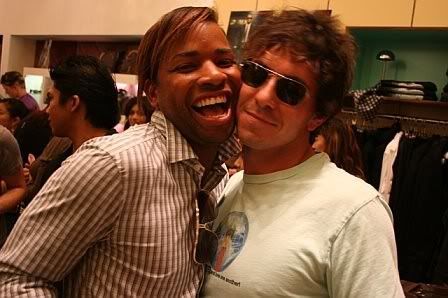 was it randy? AW BOO! i can't remember. aaarrrggghh! i'm usually good at remembering honey, just too much devil-vodka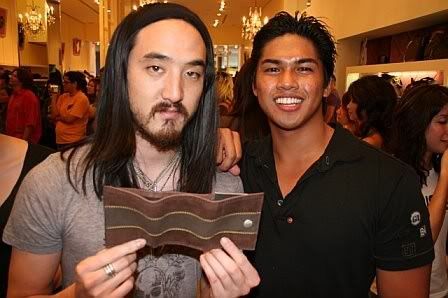 oh and ps: to all the lovelies that cruise with chris. he. is. NOT. gay.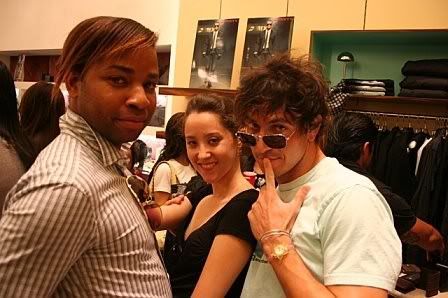 hey! there's one to print! THANKS SO MUCH FOR THE BAG BUD! it was so rad i LOVE the lotion.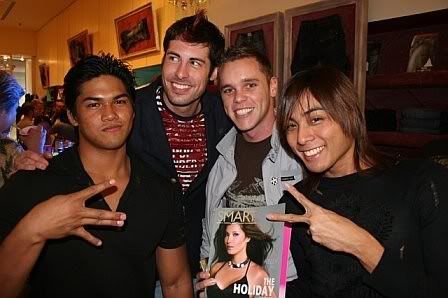 fabulousness starting now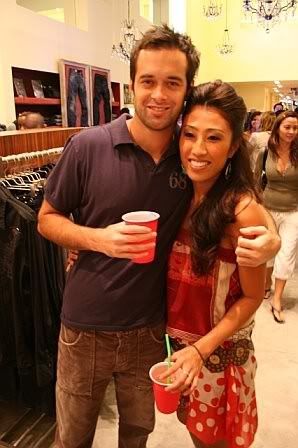 whenever i bring out my good camera everyone wants to try it. hence, all the photos in the last blog (most of them i didn't take it was actually nick and hope). and now. i guess you'll start seeing me a bit more often. lucky YOU?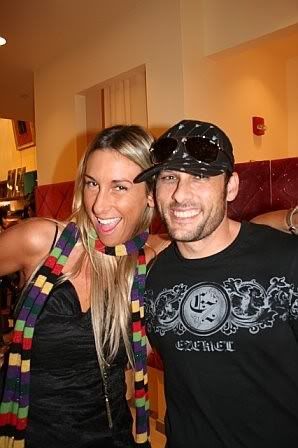 didn't meet her but judging by her style i would guess another LA person? no? she definitley had something to do with the store though. very busy this one. xoxo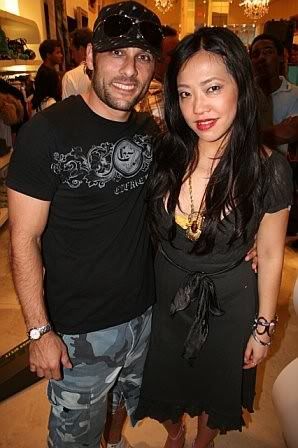 kalei and luke showed up with maybe ten minutes to spare. come on TIME sometimes honey. please? i miss you so much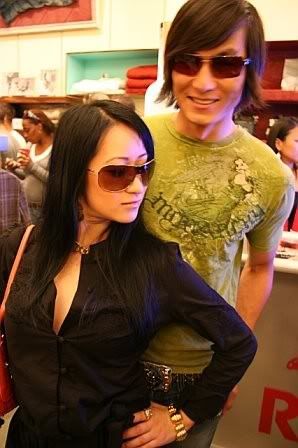 [you get two. always get two. love u]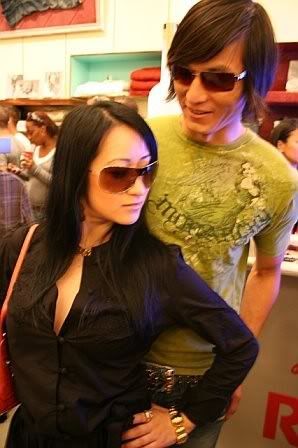 so people that around me a lot are totally used to me taking their picture. now it's almost standard. that you will always see. maggie...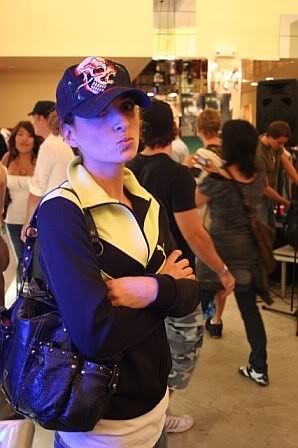 ...and derin.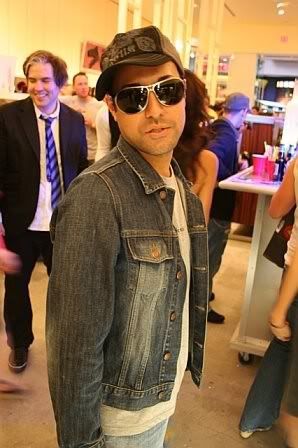 final note? I LOVE LA PEOPLE!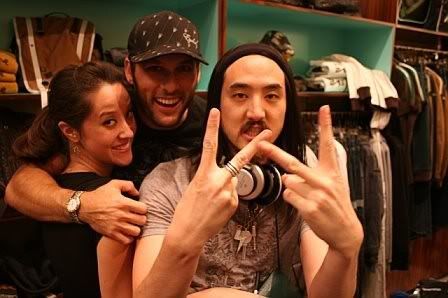 kind of went straight home and took a nap after this that lasted until 1am. no lomsbread premiere. no afterparty at skyline (where i heard tila tequilla was looming. ha!). no chris lam birthday. booo. whatever though i guess i'll leave the crazy nightlife up to the rest of the photogs. send me your links. i love you guys. to everyone else-- see you at makana's cd release party this friday! oh you KNOW i'll be there. his music is SOFA KING good