WHAT!

(hello)

so last weekend was another mystery hike. any ideas where this might be?



hum. does this help?



ok how about this



ha ha i'll give you a hint, it's on the way up to the north shore where we had a beautiful day at lani's swimming with the sea turtles and lazing away the afternoon. *sigh* let's hear it for nice relaxing weekends.

drove back up the next day for a super secret sesh



chanel had her going away bbq at her favorite bowl. did yo usee her shot on hirollingmedia? GOODLOOKS girlfriend



ha ha mako we all know you're faking. you're the most chipper guy on oahu.



aw if only sean was so lucky.



so you can probably tell now that we're at cholo's bowl. that's steve ellis's mom there.



everyone came out to skate and see chanel off. she decided it's time to explore-- starting with seattle and california. good choices!



throughout the week there were bits of random nothings that kept me happily floating through the days and evenings.
the menu at the new mexican place on monserrat was my favorite tho.



friday came super quick last week. the last friday in april at that. DAMN that was a fast month. MAY?? it's MAY now. damn.
time for art after dark at the academy. the kids who put this on work really hard and i'm claiming it's one of the most well thought out and creative monthly outings in honolulu. seriously



1975 was a damn good year...



aw. kyle's animal is the ram/goat/bull, depending on what chart you're looking at, haw haw. THIS, is making me dizzy.



a real chinese store at the academy!



still have the greeky greek



now it's night. more beer. more art.



the work of one mister aaron lee. ANGRYWOEBOT!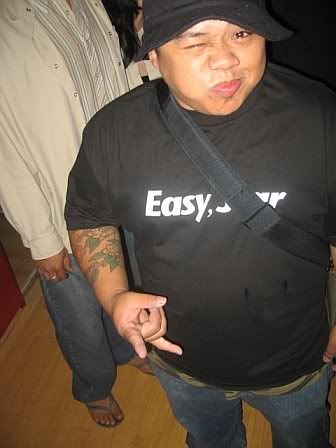 we're at the new spot over on King and River st. Ohm? it's right by the soullenz gallery. it's good.
mikey had shots up too



mikey was getting irritated with these girls that kept leaning on the wall and knocking down his photographs. i was too.
what's UP with that girls? can we learn the first time to not lean against the art maybe ...it's ok mike. i got you.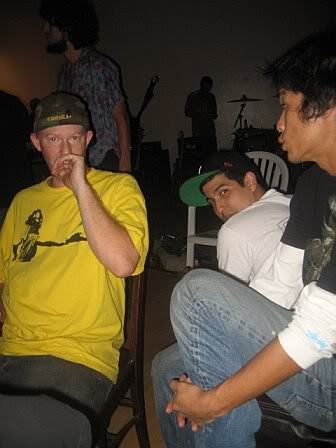 ohm is bring your own. a favorite amongst the locals. germ and his mad dog. what.



dave wilkie was doing a little bring your own as well



raena came by to saw hello. DOPE! love this girl. she actually just left to travel everywhere with work for a LONG time. i miss her already. you can't really tell here but she has super glittery eyeshadow. *sniff* i miss you.



ha ha raena said it reminded her of a party from high school. ya, i can see that. but it was still super fun.



Sean payne was in full effect... and the only one tall enough to turn the a/c back on. good looking out.



if you didn't bring your own stuff to sip on there was a nice girl pouring kava for $5 (all you can drink!)



the second band-- who were they? i need help. moe played drums. they were SO fuckin good.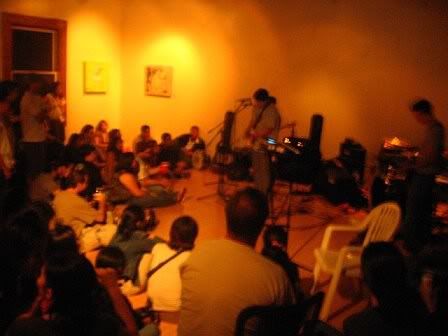 cruised by bar35 to NOT see kalei, who i miss dearly dearly. saw kyle mitsumori tho!



well unfortunately that's all i got. it happens. life is moving forward at my favorite pace. who can be a crazed five night a week party party party type forever? WHO!?!? let me know so i can give them my camera. ha ha juaaaas kiddin.

actually, this weekend i gotta finish getting stuff for my column. HEY! the spring issue of pacific edge magazine is done and it's looking mighty fine people. make sure you grab one. come out this weekend too so i can capture you in all your nightlife glory for the next issue. because you love it.

like i love you

(and you)