hi. so last week. so pearl. fashion to benefit hawaii nature center. charity event for earth. hey, i like earth. so i went.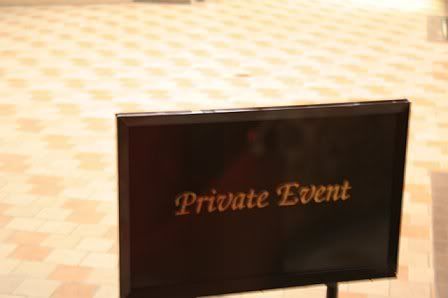 cocktailing with supercrew.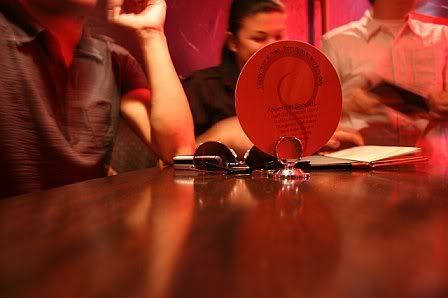 haw haw dave might be mad that i'm linking his kitv profile but shit is mad funny. er, i mean. mad professional.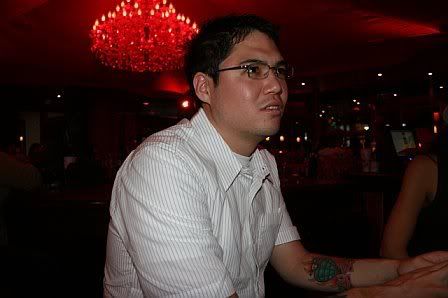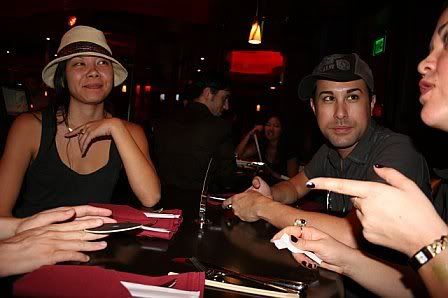 that's the mini kobe burgers. and yes. they are very very good.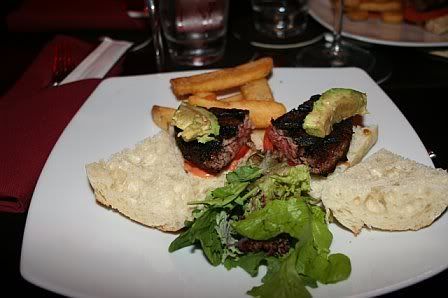 cocktails. you have no idea how agro we all were because it took a while to get our first drinks. we needed them. bad.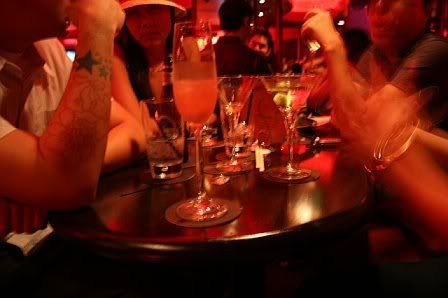 whaaaa? ooooo!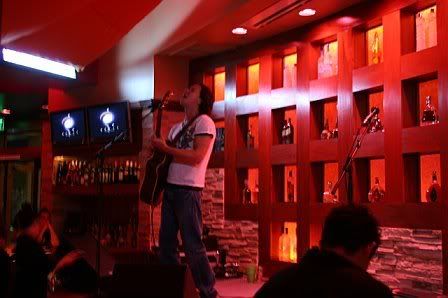 mm-mmmm makana.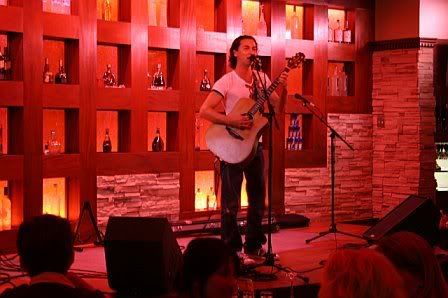 oh, don't think there wasn't a bunch of people there.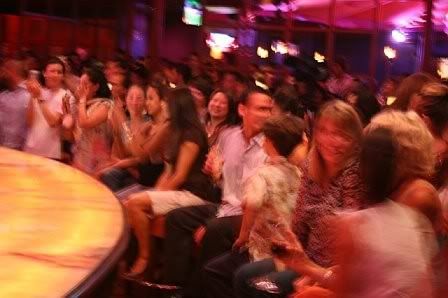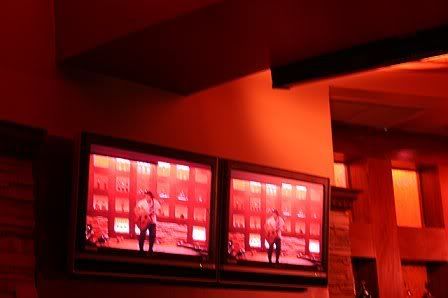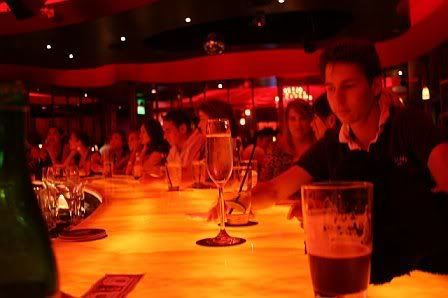 looooooooved them.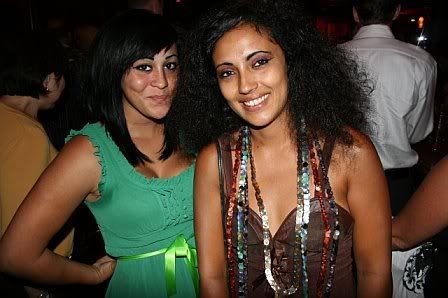 and hello! julia ranoa is back from fabulous la. my former lifemansionpartner. the hawaiian paris. stunning.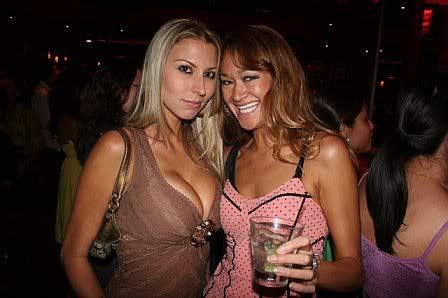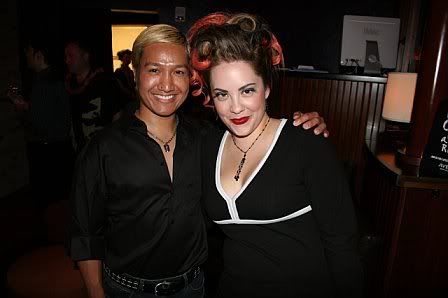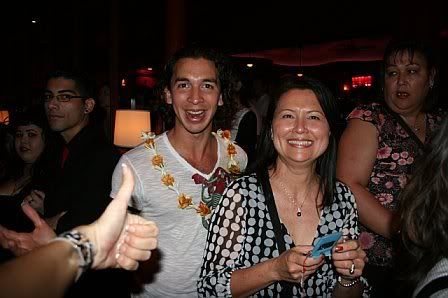 i happened upon the goody bag stache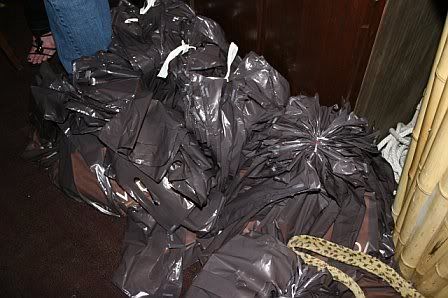 betsey johnson fashion show time. a few factors as to why i am about to show you some horribly shot runwaybar pics:
one- my position at the front of the bar w/stevo
two- the girls not realizing that i was down there
three- hey man, when have you ever seen pro shots of fashion from me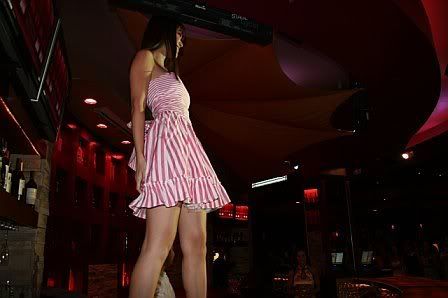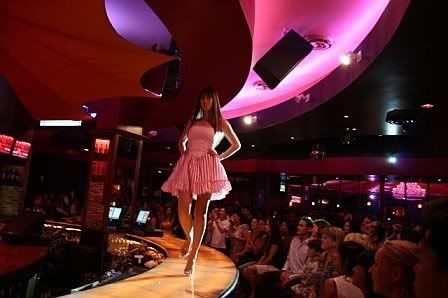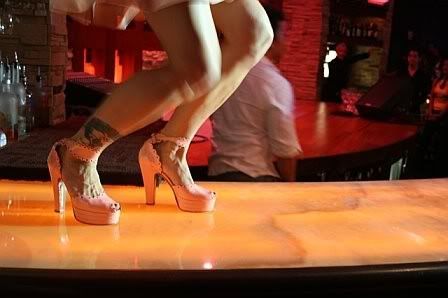 maria!!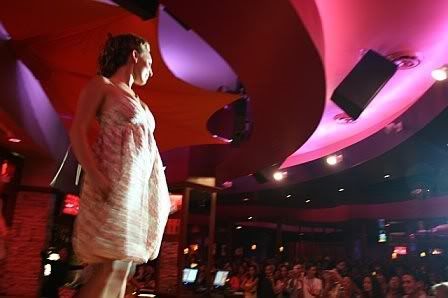 oooooooo!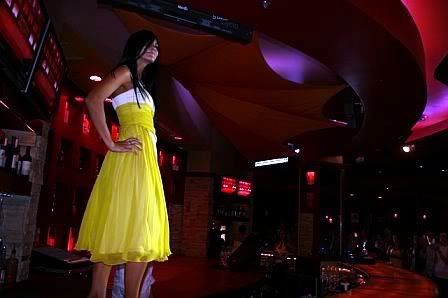 rowwr! now that's a strut baby. we loved her.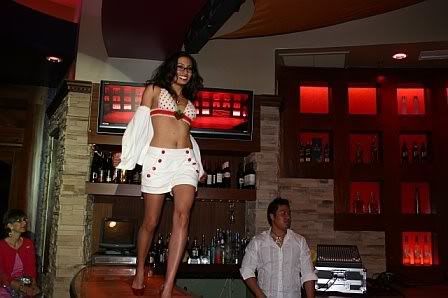 what?! MAGGIE! oh maggie. i wish i had a good one of that first bopeep dress u had. this is super on you tho. i hope they gave it to you?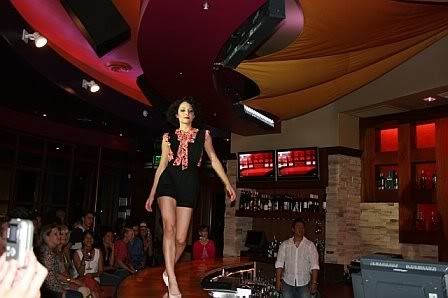 oh, hey moe.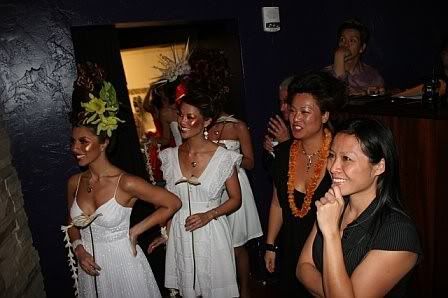 there was some good stuff after this but you'll just have to take my word for it. NONE of the rest of my stuff turned out.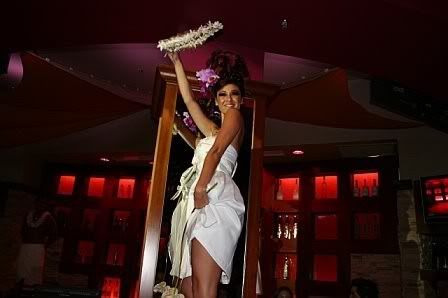 maybe nadine got it. nadine! now that we've met i see her everywhere. i was loving this outfit.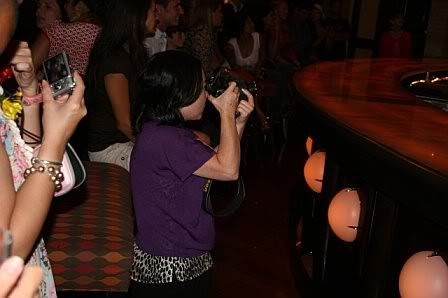 omg! THIS one too. i always said you would never see me in gaucho pants or shorts. now all these cute shorts are making their way through. shit. you have to admit they are very cute.



so the show was fantastic. i want to know how much they raised tonight. it was a really nice time.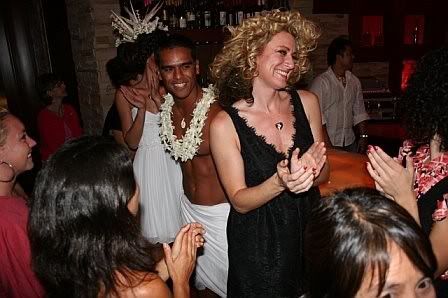 so what. now i'm in a furniture store.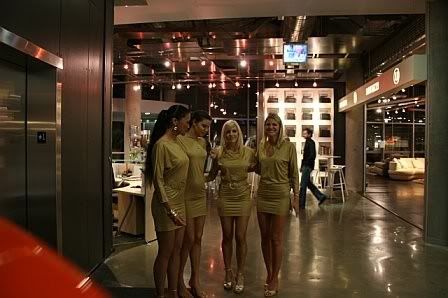 no, serious. the new design center on kapiolani. the place that looks like 'compound' or 'campus' more then 'center'. it's a massive place. with 8 parking spots.
elaine and my favorite ladies were directing people up to the new ice bar.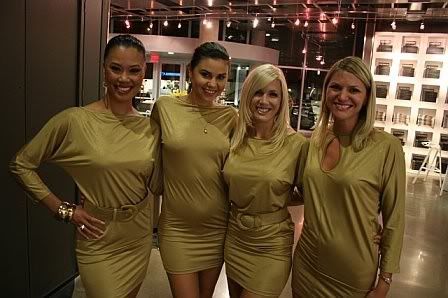 so it was wednesday and the 'launch party' for the new trump vodka. as in donald. as in donald trump. interesting. i mean, it was just all of us. no wrestlers. no donald.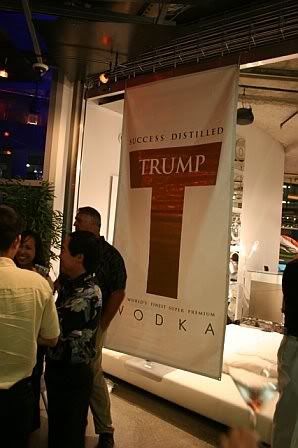 ....but lots of vodka. lots and lots.



by the time i rolled through they were completely out of mixers. so everyone was totally just drinking straight vodka. me too. [ps: maggie? maaaaagie!]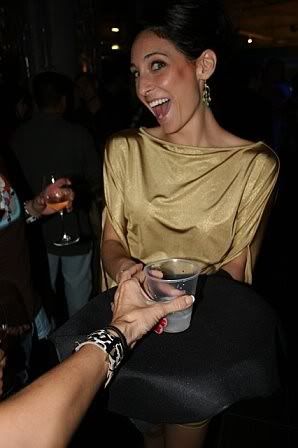 this is what it really looked like.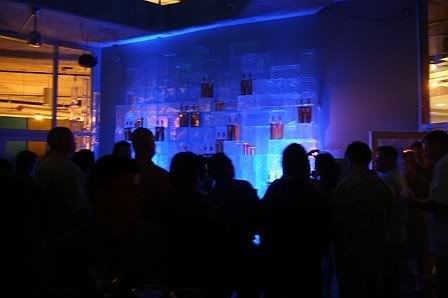 spoiler alert! you can eat those spoons. they're like a lavosh or something.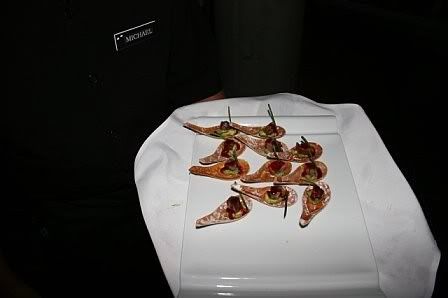 not sure how long i was doing this, but i do know i had a lotoflotoflotof photos like this. trump vodka.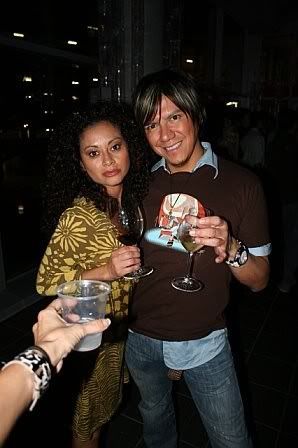 so everyone let's just tackle g spot and tickle him until he tells us where he puts all those photos he takes. i know he's got some good ones.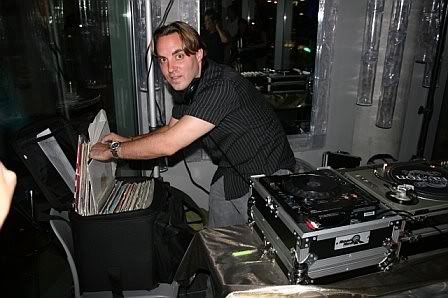 no serious. we were there calling ppl who were on their way to bring mixers.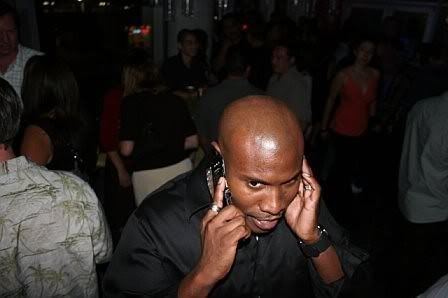 hey! there i am.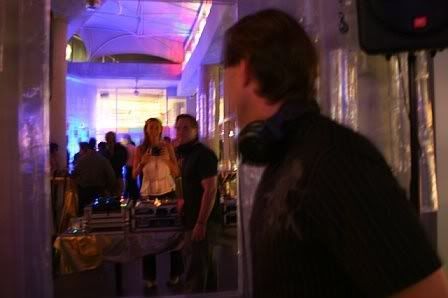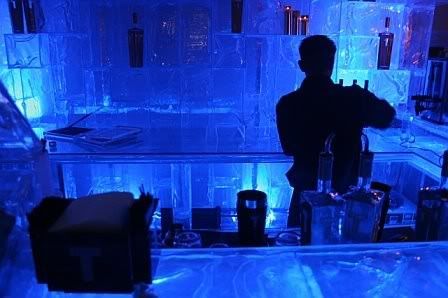 oh woah. i didn't even know they were gold bottles until i saw them on the computer.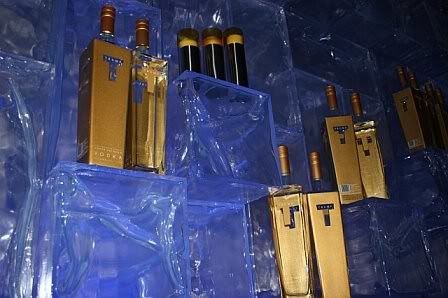 we didn't even plan this and we BOTH just bought them. sakara!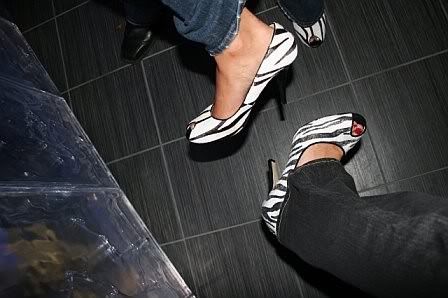 her brother rob is in town for a minute. whatchooo know about belo boy aka man savage!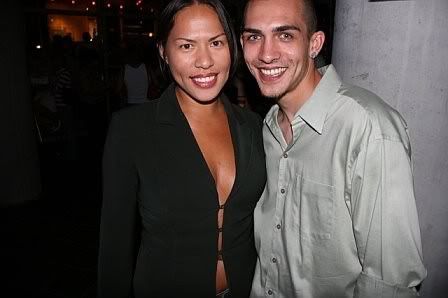 it's funny when people go to a 6pm event from work starving then get fed vodka without mixers and maybe one or two shrimp toasts. those design center people know what they're doing. there were a lot of fun people there. and thank GOD i didn't get there until 8, lol.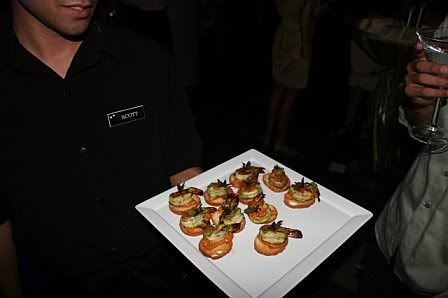 dueling watched with rob.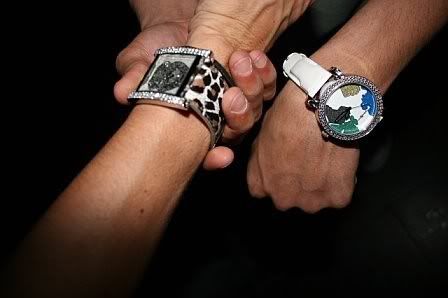 YOU ladies are going in my column for sure. e-mail me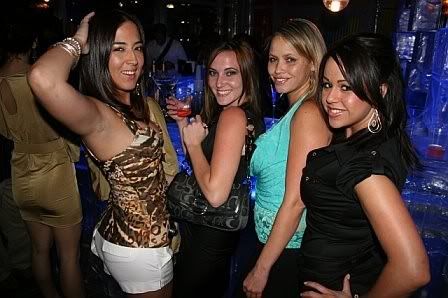 this isn't what it looks like. or is it? der? are you scolding kalei for being late? no way. oh i know! working out sked for rest of week.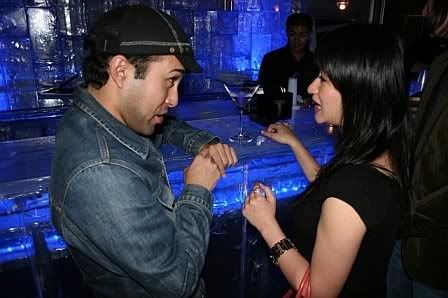 serious. this was mad fun.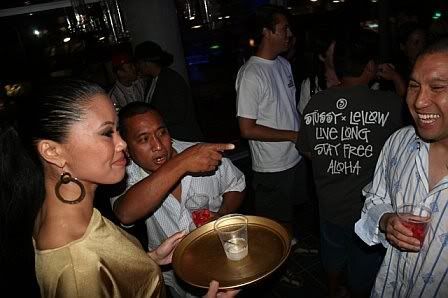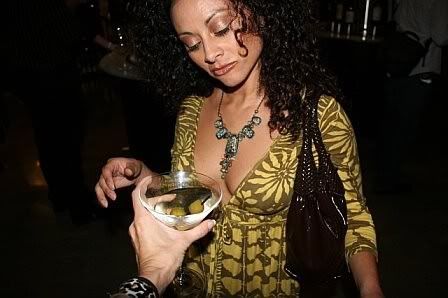 and have you seen the new wine bar up there? that's been open for a minute. it's very innovative and i guess a must if you're gonna have a huge gigantic complex with an ice bar--- i mean, you gotta have a niche way to serve wine.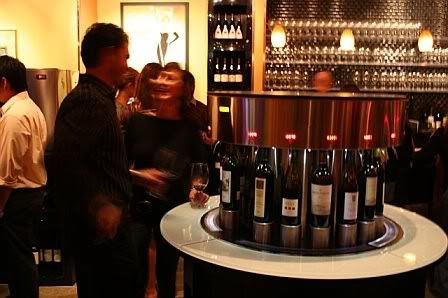 ps: the restaurant is pretty popular as well.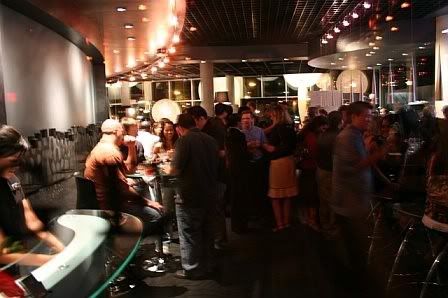 i KNOW chris. see, the wine was situated like this throughout the room. then you buy a card and insert it in there and pick whichever selection you'd like to try. it's priced by the ounce so it's really only made for tasting. but you can totally push the button over and over. needless to say we were all interested.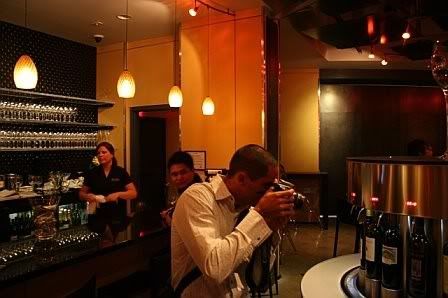 ryan my dear!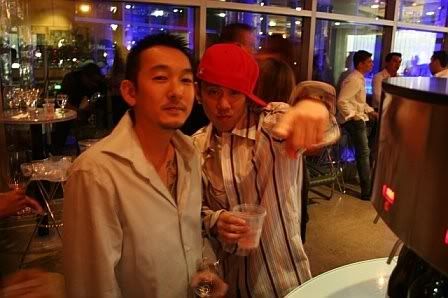 the crew. plus one. lance. lance!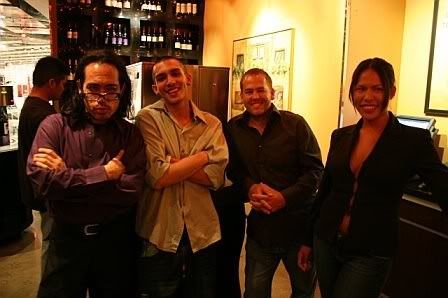 ya i would hope so. you know, having a way to keep everyone away from the stuff that was looking more and more inviting to browse through. actually-- if they were smart like diesel and prada they would keep it open. ask derin-- he's made more than one drunkshop last year.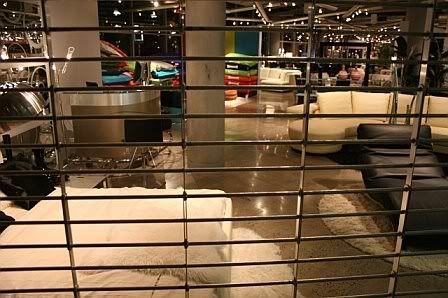 regroup with the crew somewhere quiet, please.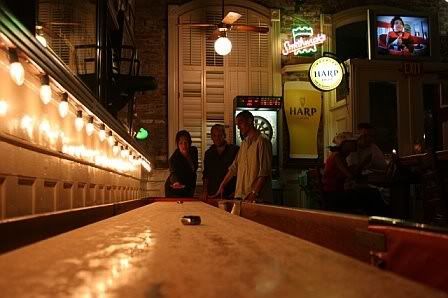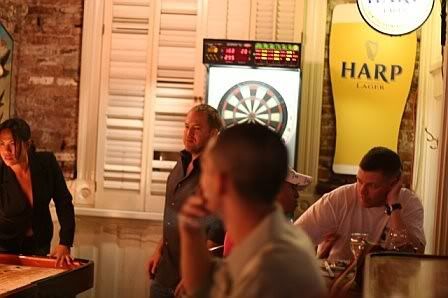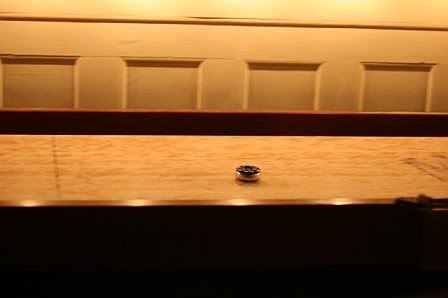 lesson one in photography for christa. get a good lens! man, i'm gonna get so much better in 2007. let's see tho.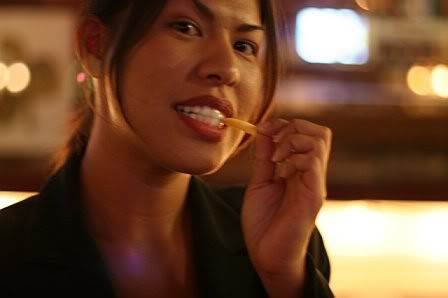 oh. back to my lens. *yawn* time to lurk the indies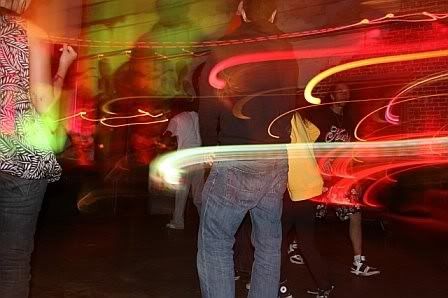 last time i was here on a wednesday it was the nocturnal sound crew. and SNAPS to them it was really tight. vegas mike gets up there too.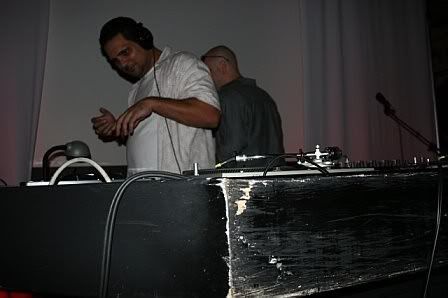 omg! the funtwo! on sweatshirt night!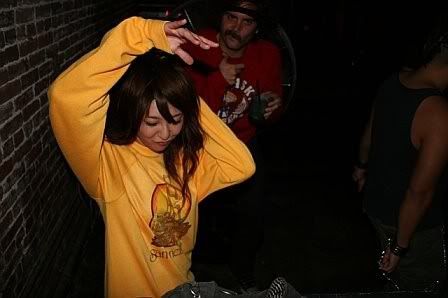 don't think they weren't there making all things roll on the dance floor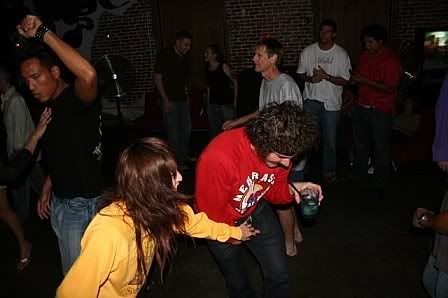 ...in any way possible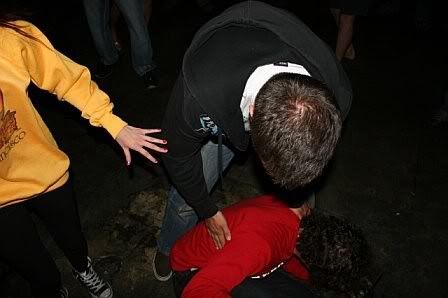 woah. now i've officially been scooped. chris! we need to coordinate better next time. but it was a funny moment.



i think by this time it was important to censor the happenings. i THINK. not too sure tho, remember this was the donald trump vodka night.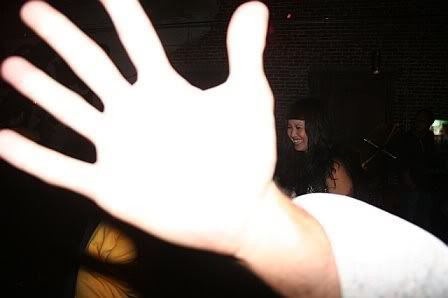 thursday. geeks in manoa! yes! aaron put together this group for the 6 of us that are passionate and interested in technology, the internet and web 2.0.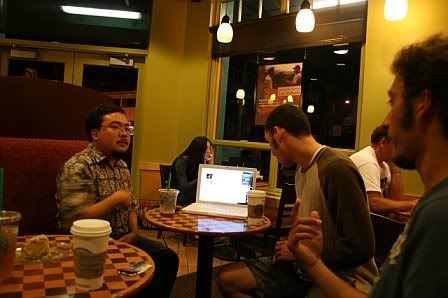 wanna see how in to it we are? we totally live streamed.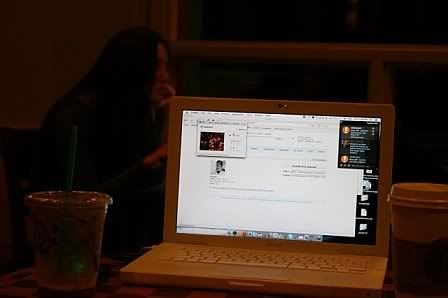 i wasn't nervous on camera because it doesn't look like a camera. so you forget that it's a camera after like a minute then just carry on. it's pretty cool, man. geeeeeeek cool. [ps: add ryan to your twitter because he live streams hawaii a lot now. like the beach at lunch and stuff.]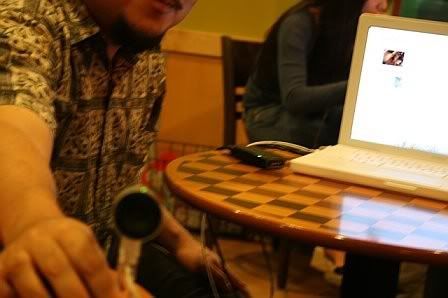 then later it seems i got to the film festival JUST in time! ps: saw the BEST one.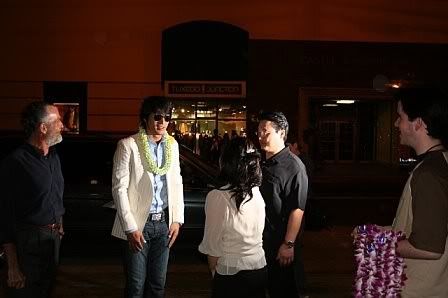 now where. OH! hello! the living legends are at next door. well, two of them. steph and angie! [oh, and the grouch and zion i]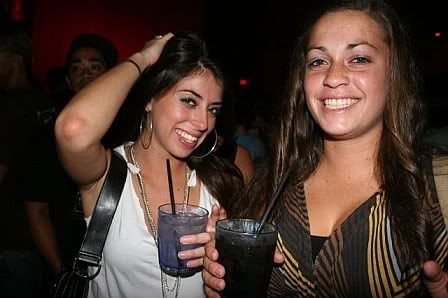 lol at josh. it's like he's celebrating how hot celine is. HOORAY! ps: they told me they are leaving hawaii soon so if you see them buy them a drink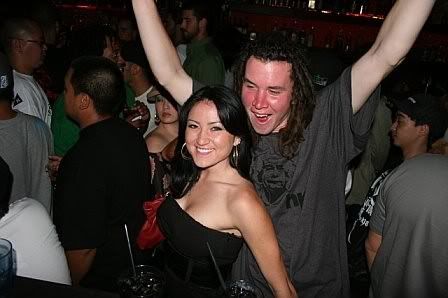 oh hey! what's up what's up mc zion sir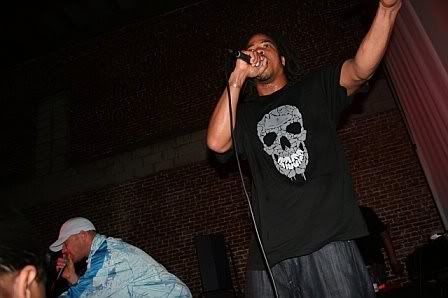 the grouch brought out decks to sell. he's pro!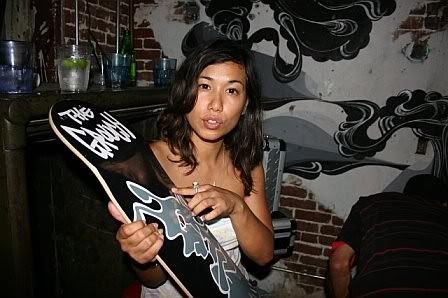 don't think this wasn't the BEST show EVER.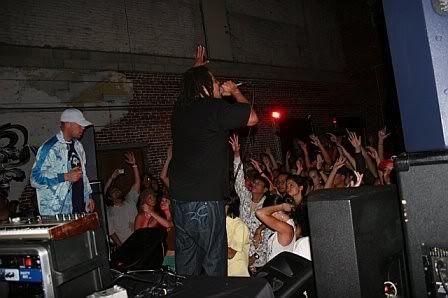 and don't think the place wasn't shoulder to shoulder all the way back. mad people. mad good tho.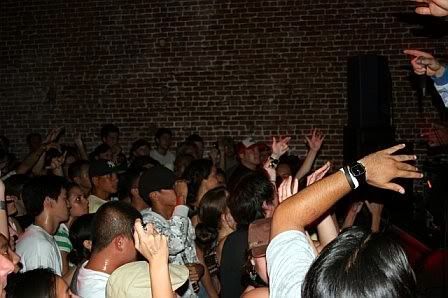 amp? HEY! grape! that's my favorite flavor too.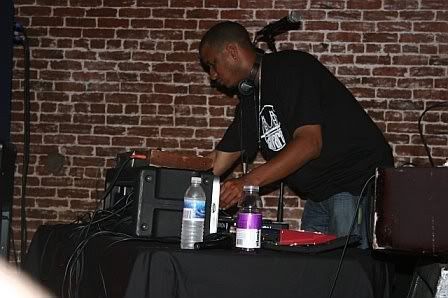 remember who you are. damn they speak the truth. right?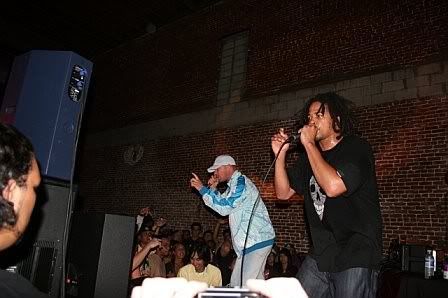 AAAAAARON!!!! um, i mean angry woebot. *fanning out*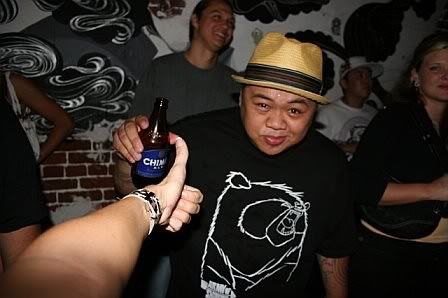 trying get any kind of crowd shot from back in the only real comfort zone. hey kama!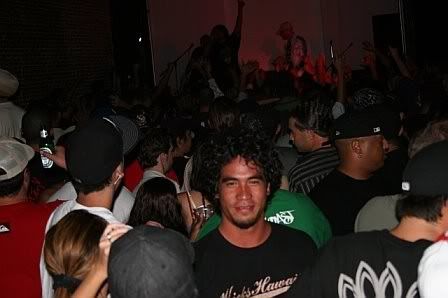 the grouch was signing his pro models for the lucky 10 who swooped em up.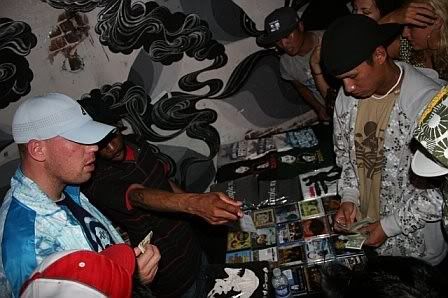 so. it was a busy week. but you know it was about average for 2005 christa. not 2006 christa-- she was mellow. i'm thinking 2007 christa will be 2005 christa coming back. i can see the light. it's there. right? whatevs, man. i'll be at indie night for sure tonight at next door. and the pool party at the sheraton for SURE. who loses like 40 pounds then doesn't go to a pool party. ha!