hello.
no. i still haven't gotten through the koh samui and tokyo shots from my trip. before the weekend for sure. or maybe during the weekend. don't worry, i'll let you know.
so trying to get back to a normal sleep schedule isn't as easy as it sounds. i figured since it didn't take long in thailand that it wouldn't take long in hawaii. WRONG! didn't wake up until 2pm saturday and 5pm sunday. 5pm! jeez. totally missed sailing. caught the debrief tho. those are usually pretty good.



i didn't catch it on film but jimmy climbed his tree outside to get a mango or five for the mango essence that scotty there is making. it's for the cheesecake. which was divine.



so what. you were thinking that as perfect and wonderful as ryan and jimmy are that they both don't have equally perfect and wonderful girlfriends? ryan's, in particular, who is so wonderful and perfect that she totally knows accupuncture.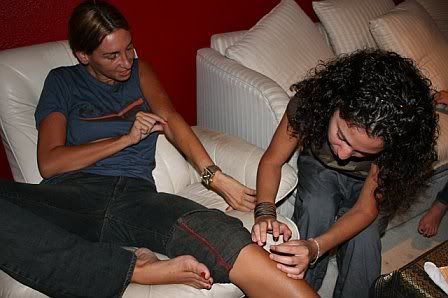 here is a nice close up for the needle-squeamish. you can barely see the needles in photos. you can barely see them in real life either. it's cool. there's totally one in my skull for "more energy". cause i need that! but ya, it really doesn't hurt at all. i didn't feel any different, but i also didn't really feel it so no harm no foul.



the head-light apparatus for climbing the mango tree at night doubles as post-dinner entertainment. duh.



at the last minute i decided to go home and change and stroll through indigo to say hi at russell tanoue's 'Beautiful'. here are the shots.



haven't seen hisaka since the last time he was with this beauty. they are "just friends" but damn dave. nice looking "friends".



REALLY wish i had shopped a bit more on my trip. my new belt is making up for those feelings though. standby to see me wearing it pretty much ever day from now on.



so that psychic lan vo told me i was going to speak at a wedding this year. or whenever. just saying vince!



russell always has a nice cache of attractive men hanging around. straight or not, it's nice to have around.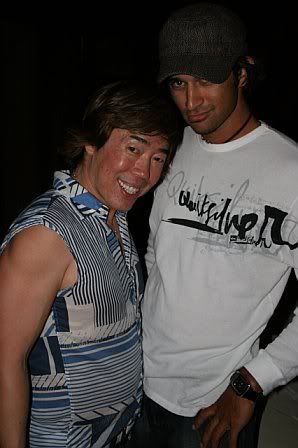 gerard elmore is back. BACK! and guess what?! he's been back for almost half a year! lol i guess making a feature film is a bit nightlife-time consuming.



berger's group was a hoot this night. actually you know what? i'm totally glad i decided to go. it was super fun. yay russell!



i'm really sorry. i didn't wake up til so late on sunday that i totally missed the pool party at the sheraton. SHIT! but they are starting up again so i'll be at the next one for sure. i heard it was nothing but skin skin skin and hot hot hot ladies. SHIT. sorry. next time. went to an art thing at KCC instead.



skip ahead to monday. this is valet. at aiea bowl. yes, you heard me right.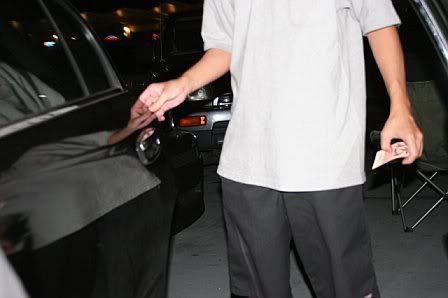 if a random meteor hit and destroyed aiea bowl this past monday then pretty much NOTHING fun would ever happen in honolulu again. pretty much all of oahu's industry and nightlife moguls were at the celebrity vip bowling event there. i'm not going to lie, it took some convincing to get me out there. being greeted by a valet was a good start though. maybe this wasn't a bad idea...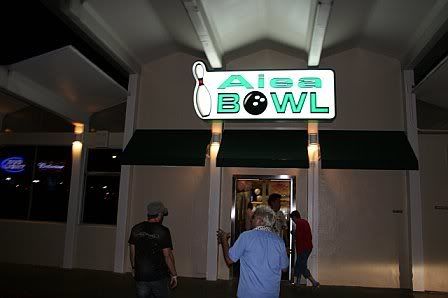 the "hellos" lasted two hours, lol.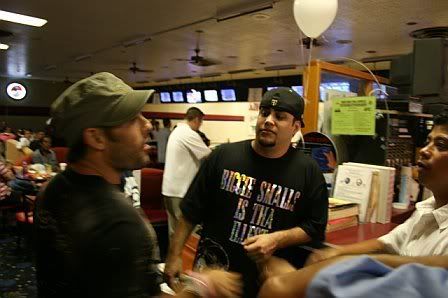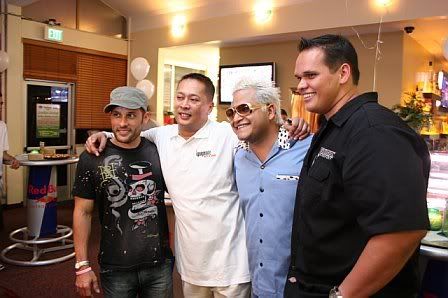 larry! look for supercrew in the star-bulletin ;)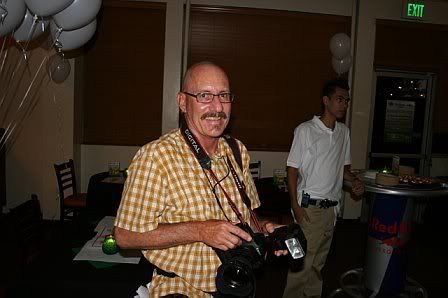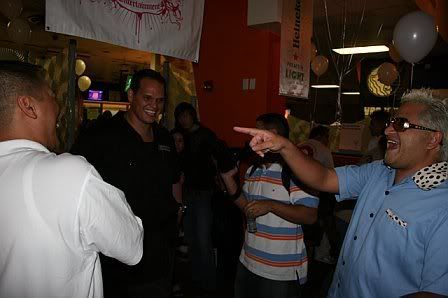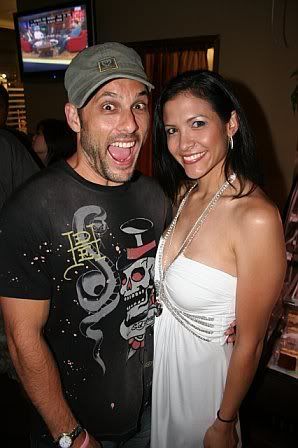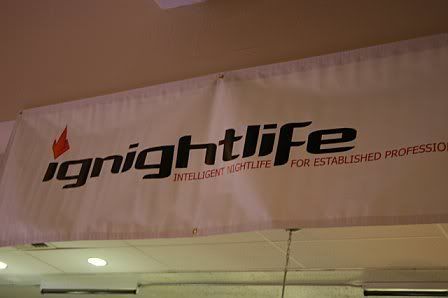 i overdosed on red bull tonight. thanks, red bull people!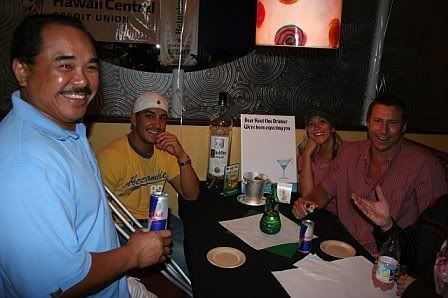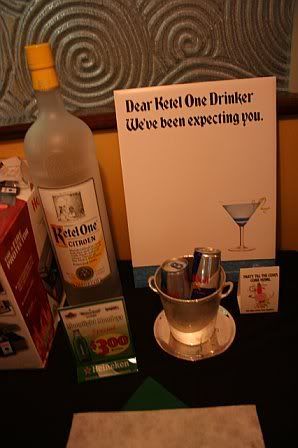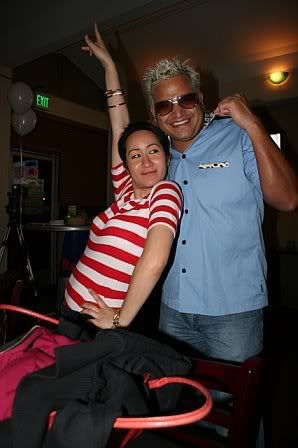 kanoe! ahem, race. scooped!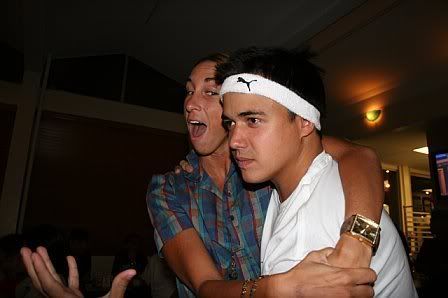 maka v is growing up so fast. did you know he's actually over 21 now? aw!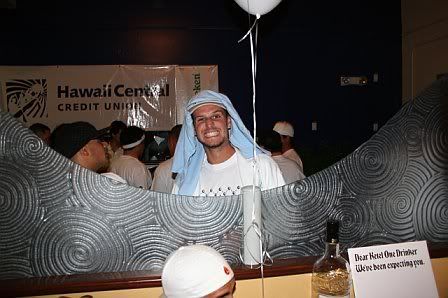 RUSS!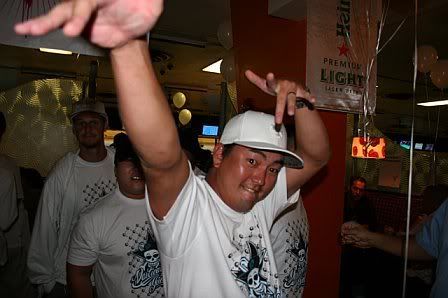 quick sequence because flash never eats anything fried. what. i can't sweat the small stuff? what else is there. besides, i believe this is history in the making, friends.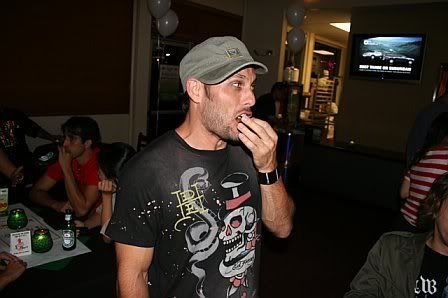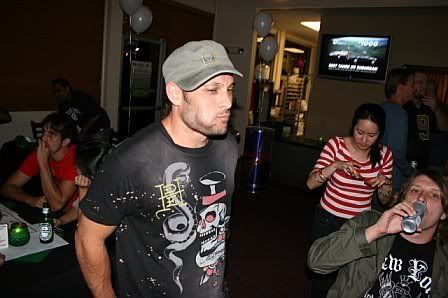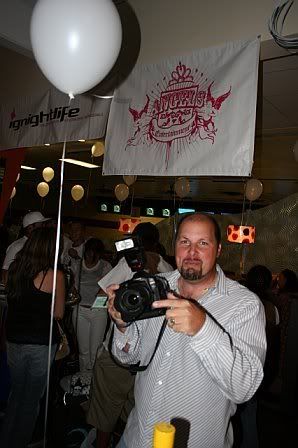 the vertical junkies know fun. serious. i wish there was a better way to say it. they fucking KNOW FUN.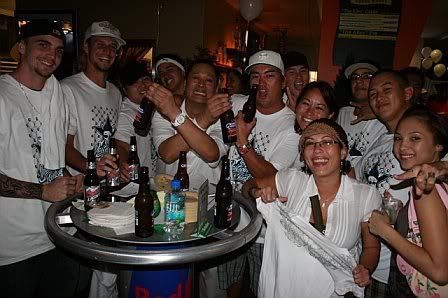 look for supercrew in the midweek ;)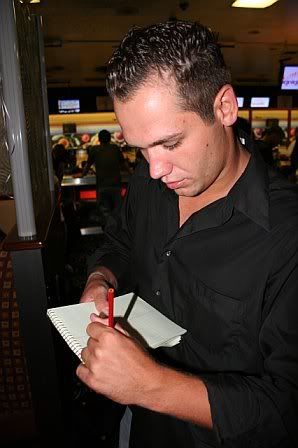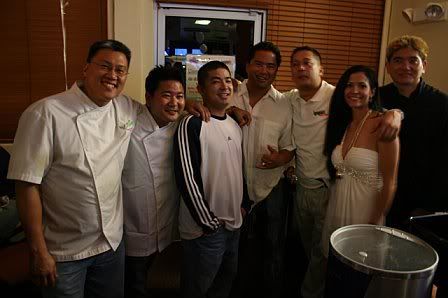 leave it to kenny to bring the visiting hot rugged sporty white guys. thanks!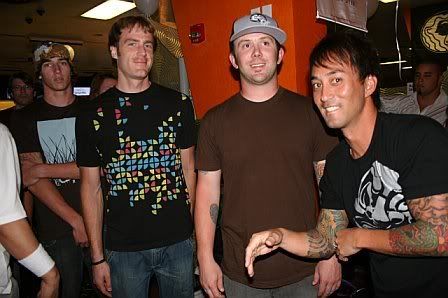 moka and bj!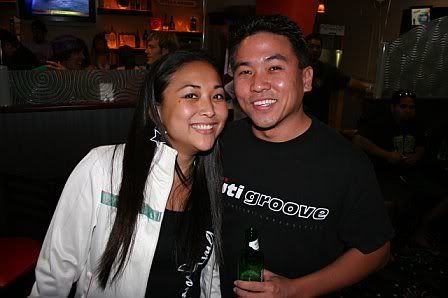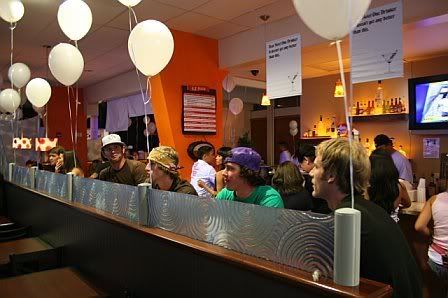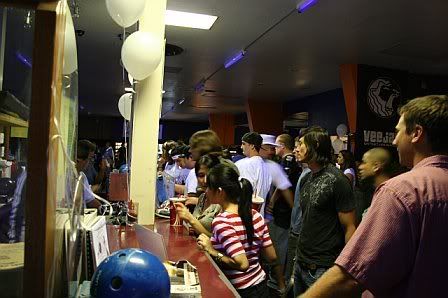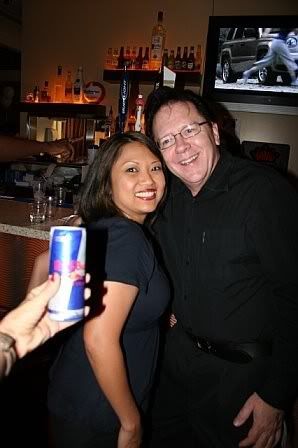 AUGIE!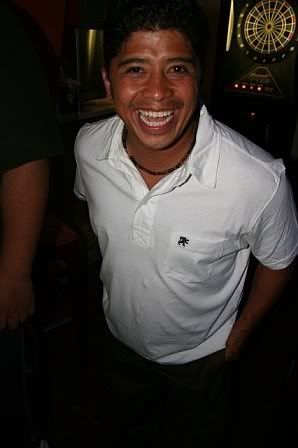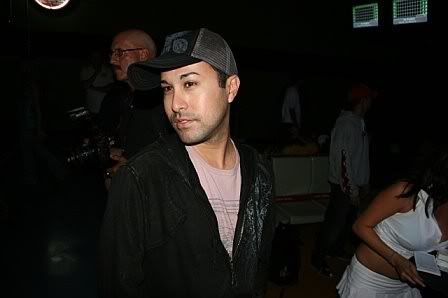 you have no idea. they must have told him to only play "high-energy" music. the music was SO good tonight. i guess they would qualify as 'oldies' if you are my age. cyndi lauper. tribe. asia. beastie boys. etc. SO good.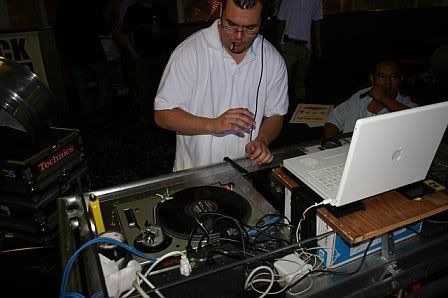 so rick rock. pretty fun guy.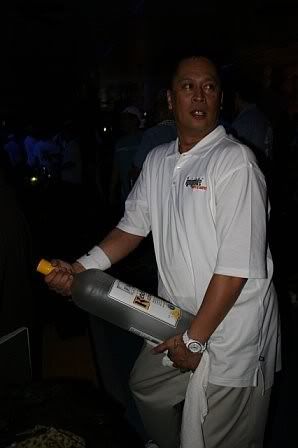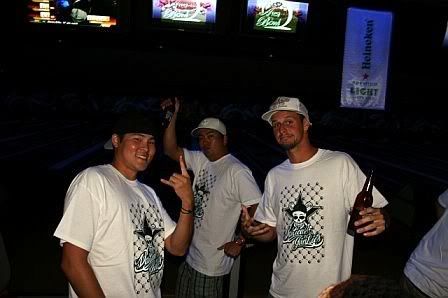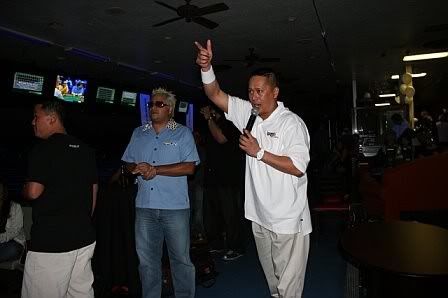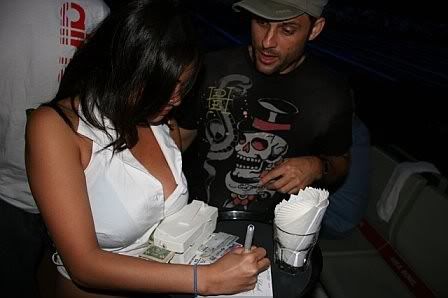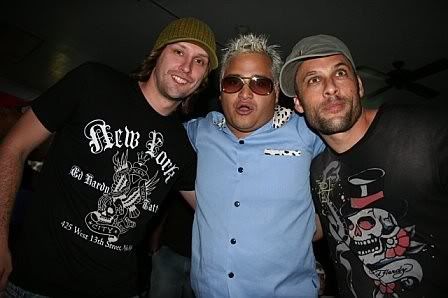 PETER!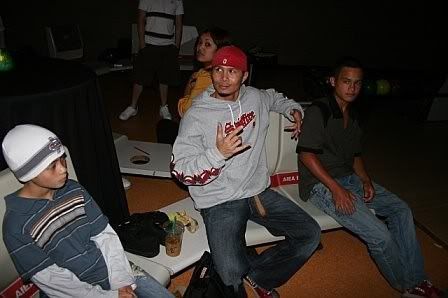 so after all the hellos and pre party it was time to get started actually bowling.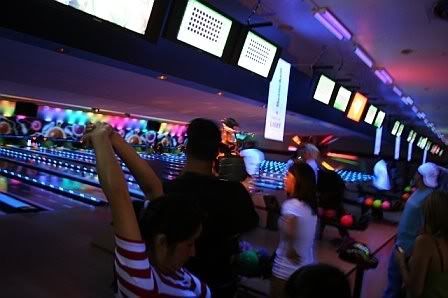 a quick team introduction. at least here's a few. first up. flash and matty boy and the supercrew.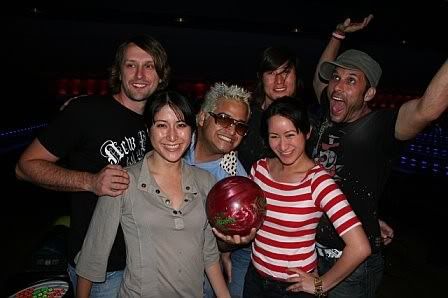 not a team but very cute. hi!



sorry sorry, back to the teams. BUTIGROOVE!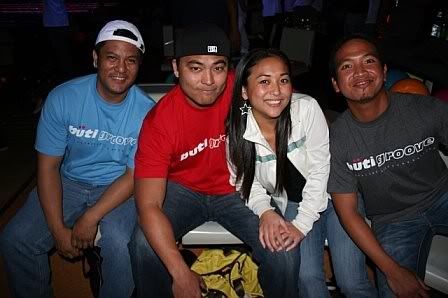 peter and the artist groove network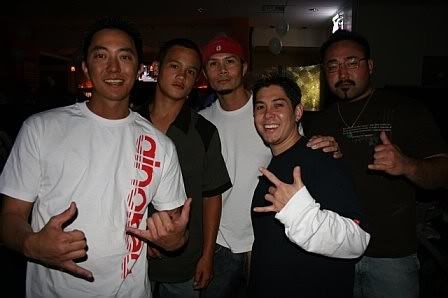 of course the vertical junkies.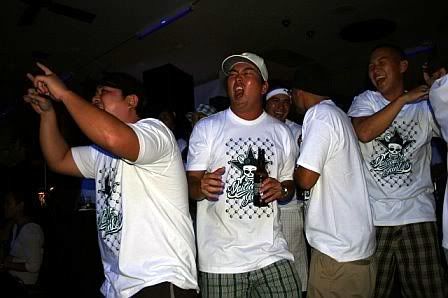 erm, it was kinda hard to get them to stand still...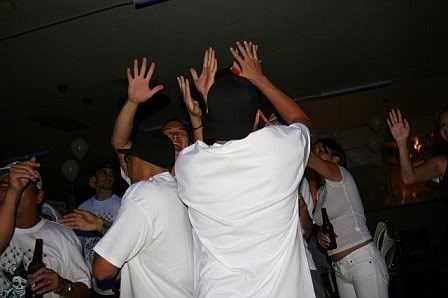 smart magazine. every time i went down there to get a photo of them molly got a strike.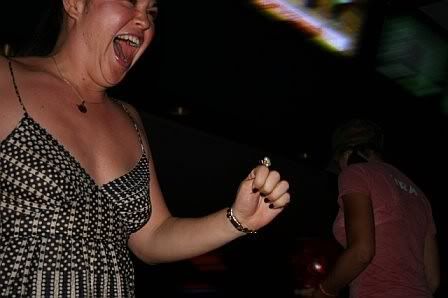 ...and sarah ..........didn't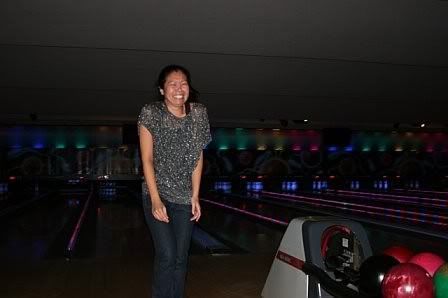 goldenchild was there too. hey! where's your TEAM!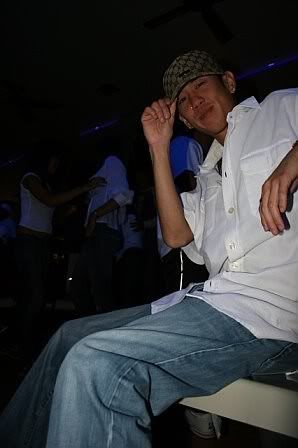 cousin dave and revolution motorsports was there.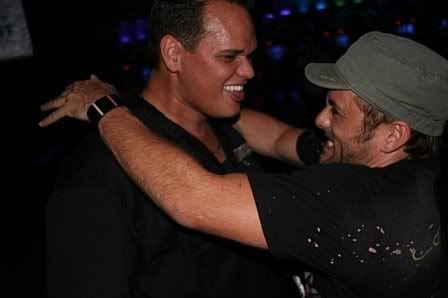 i had this rad animated gif of kalei bowling then doing a victory dance. this is what it got saved as. i'm pissed. try to imagine while i figure out what i'm doing here. thanks!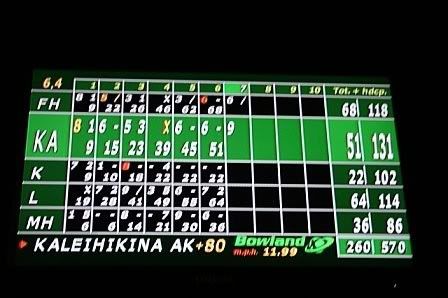 so many shots. i give up. here. these are the rest. as you can see things got pretty crazy after the bottle service heated up. bottle service at aiea bowl. that's right. so ya. scroll really fast. or slow. at least you'll know what it was like to be there. thanks to rick rock and to supercrew for convincing me to do something besides netflix on a monday night. it was rad working tuesday with about an hour of sleep. serious. totally worth it. i love you guys.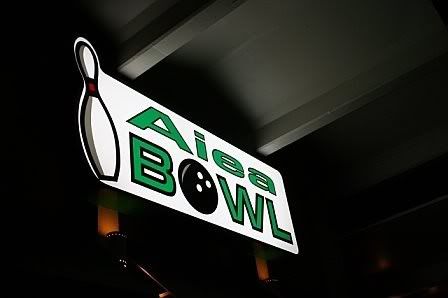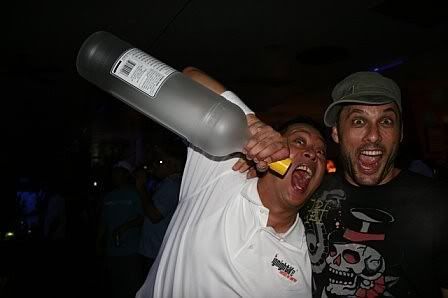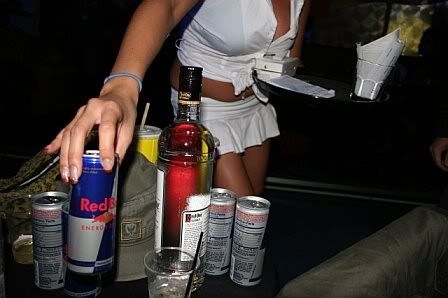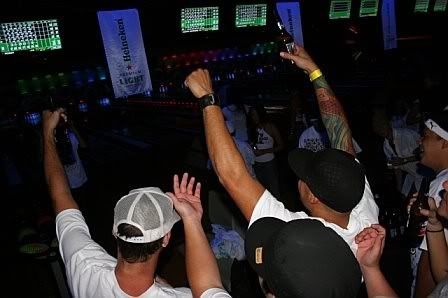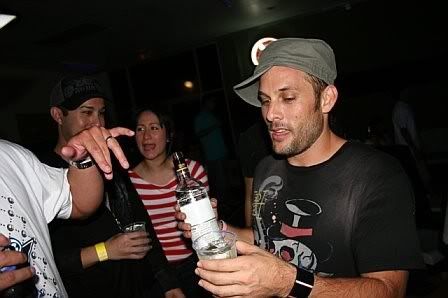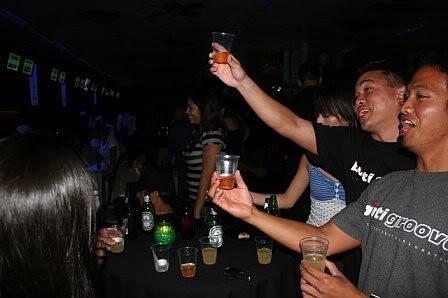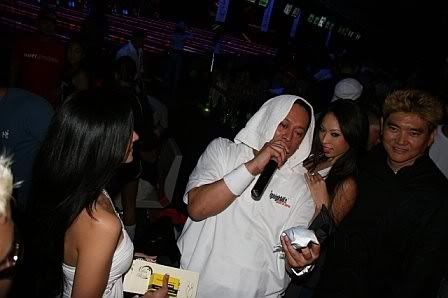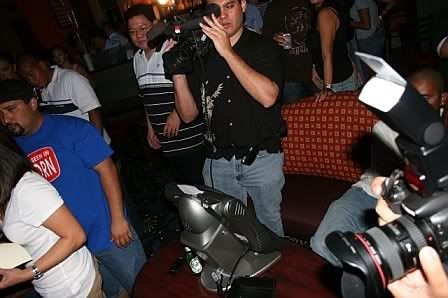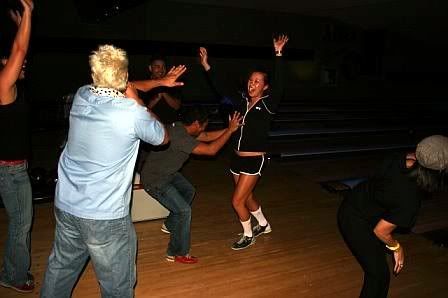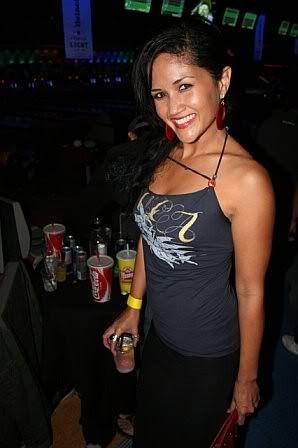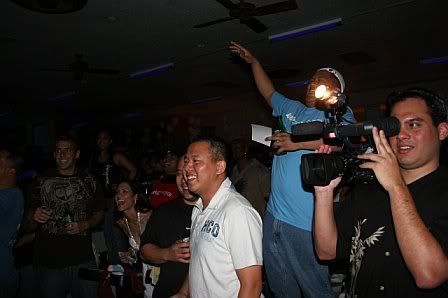 LOL at rick's bowling style.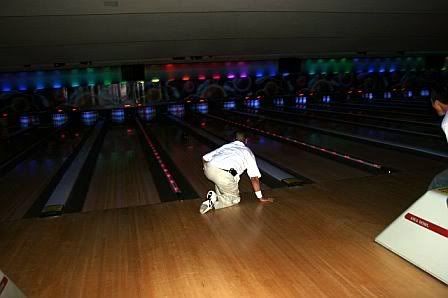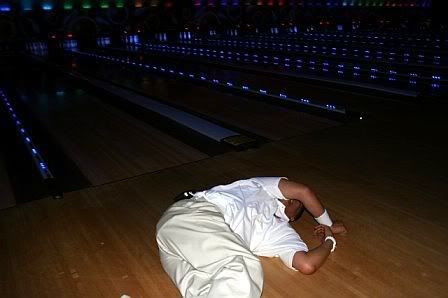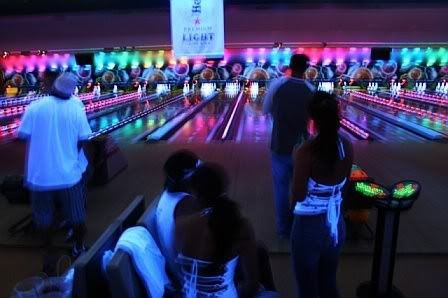 this guy...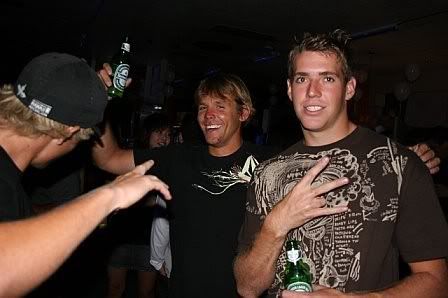 ...has Your Name tattoo'd on his ass. jesus. hey, kid. you know what else is a good pick up line? BEING INTERESTING.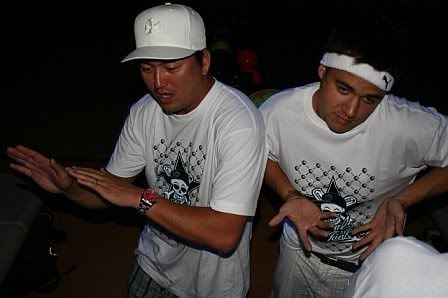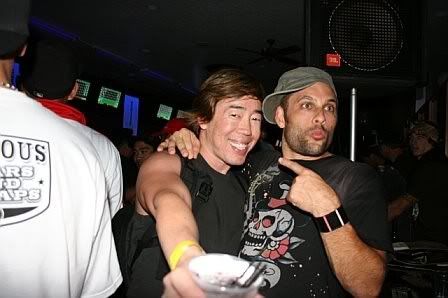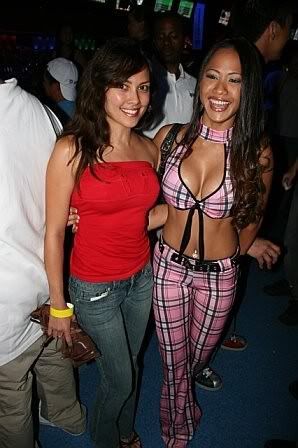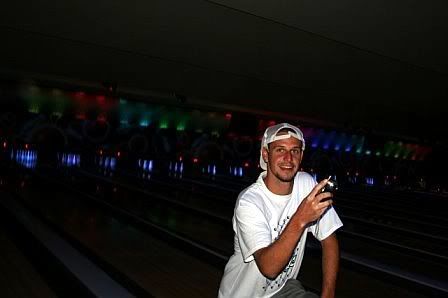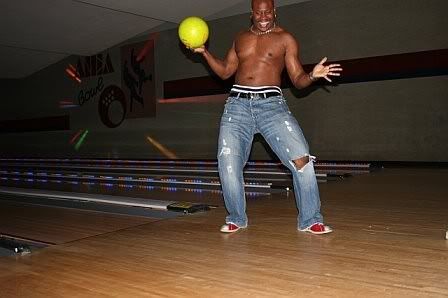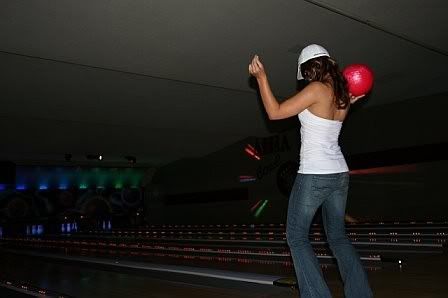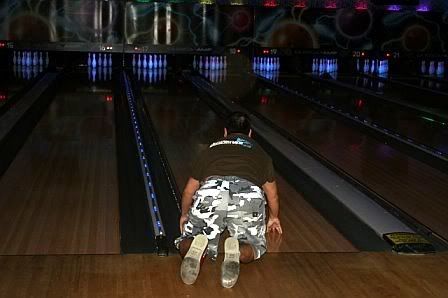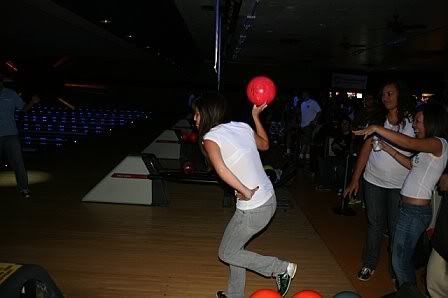 there's going to be an extended VJ exploitation starting now. these guys were the bestbestbest though. maybe you already know. if not i'm sorry. i don't see russ-guys enough.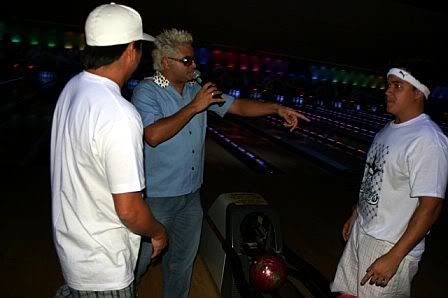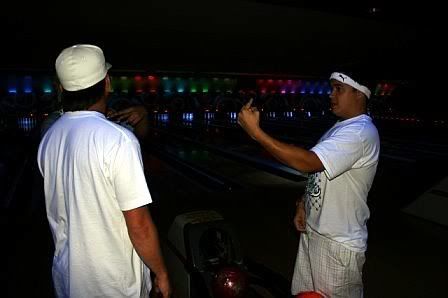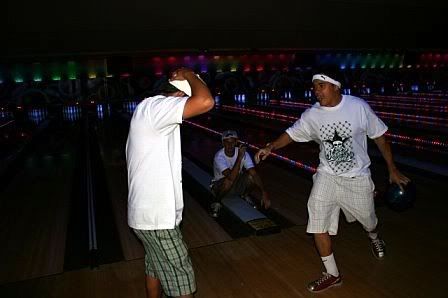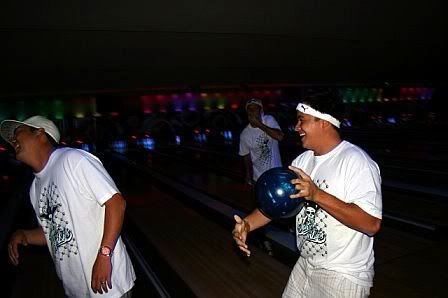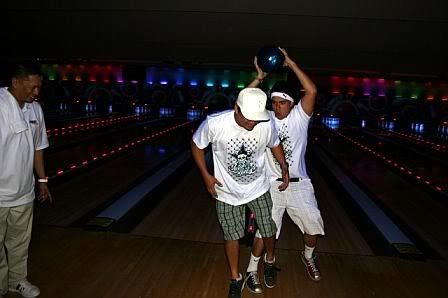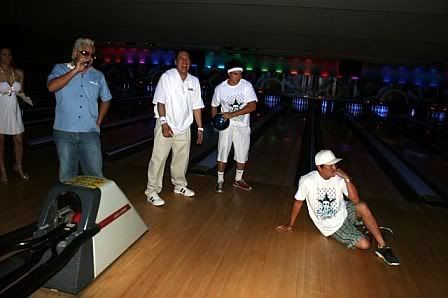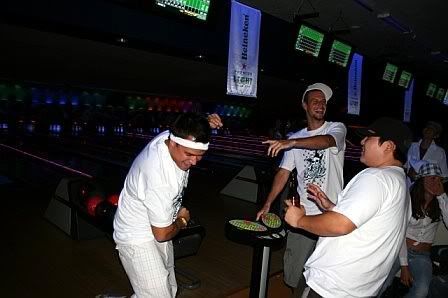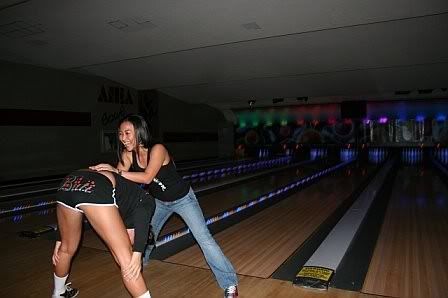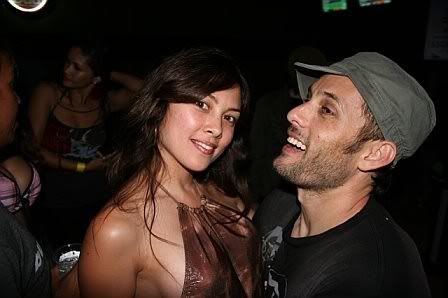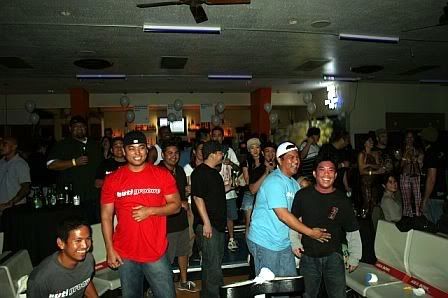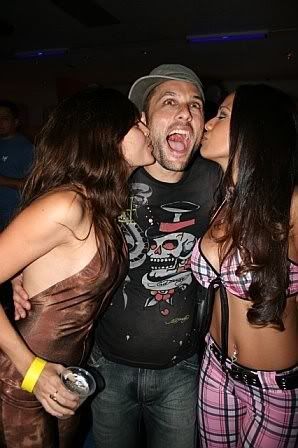 normally wouldn't even post but this one is... you know.... for the ladies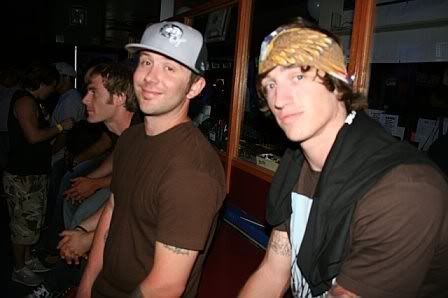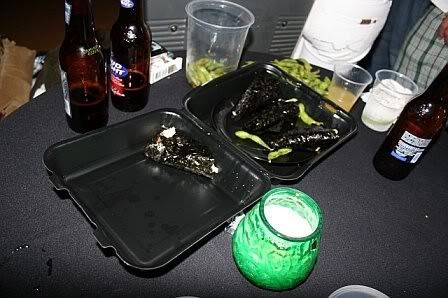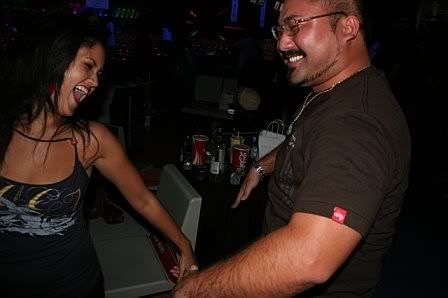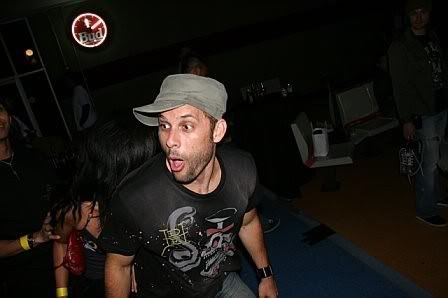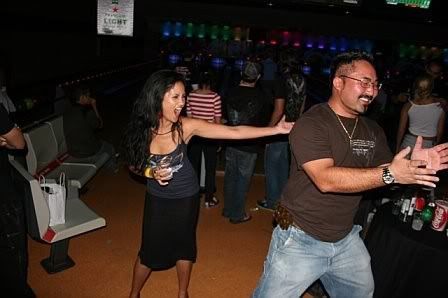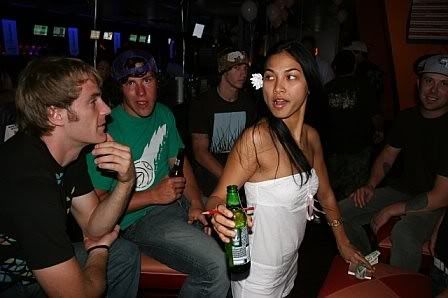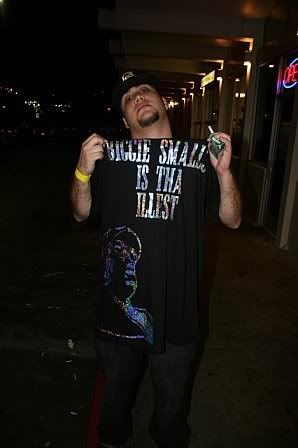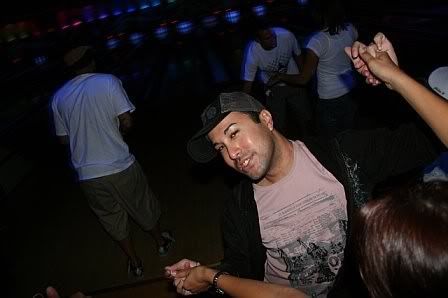 thanks for looking. thanks for the e-mail too, by the way. i really should start publishing what you people write. for now i just print them and hang them around the office, lol.
til next time