december birthdays are so hot right now. tamra porter!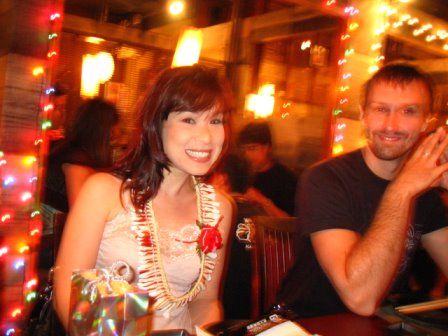 did a little gyu-kaku-in to celebrate



YES kalei can be mellow. what.



cookin



s'more. earpiece. matty boy.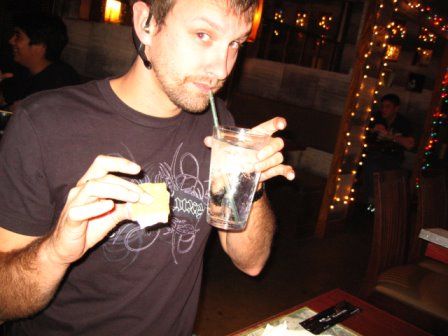 that was monday. tuesday was... fabulous.



flash threw the second annual Happy Birthday Byron and Christa bash at the wave. hooray for US.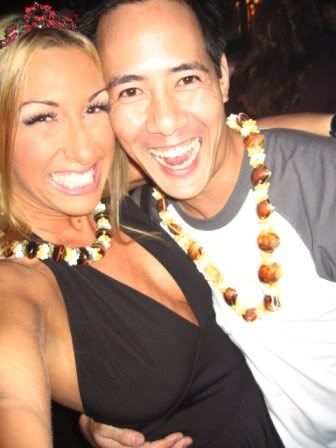 i had to make sure the place was... decorated



oooooo trippy colors



ladies and gentlemen, chris kays, skateboarding GOD.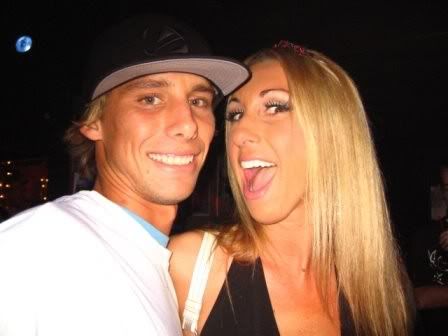 and [re]introducing aaron mcmullen and tim jackson. kind of a big deal.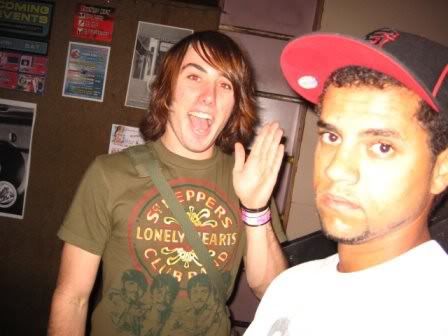 liz and missy kind of rule too. me and missy were black-dress-twins.



AAAAAAAAAAAAAAAAANTON!!!!!! GOD we missed you out here. i mean new yor... wait, CHUCK! are you ok?



my two bestestbestestbestest friends on this rock. what.



luis, cheryl and jimmy beach



at this point i'd like to thank flash for making the gig 18 n up. aw. my barely legals.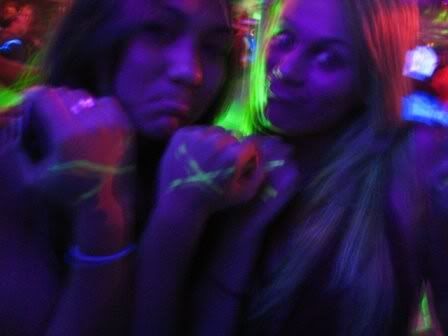 zana wins the mini-skirt-off this time. reason? ahh, BLOOMERS.



i told him if he takes one more pic like this with my digi i'd put that shit all over the internet.



james owen or jimmy beach? depends... where's john berger.



with a capitol B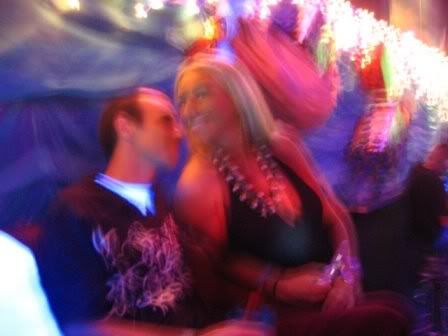 chris and flash are very similar in that they are always in company of extremely hot women. miko and julia. yeow.



who gets their own private sexy party goddess entertainment for their birthday?



I DO I DO.


[note: product placement. flash, please make check out to christa curtiswittmier]

aw. apples. HEY apples. what the fuck is wrong with our faces.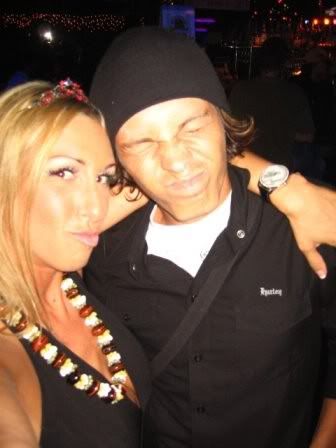 mako was just pretending. they had fun.



cheryl did my makeup tonight. it's like the second time ever that my makeup has looked ok. the other time she did it too. you should check out their new line it's the shit. the face powder erases your ENTIRE face. some people love that :)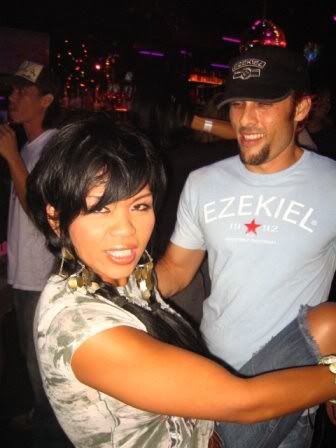 can't wait to see aaron's pics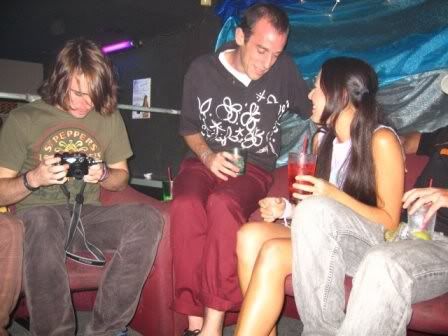 kalei got me that fabulous stool. she KNOWS.



i don't know who started dubbing kahala chris "crazy chris". but he's not offended.



i didn't get a chance to see that phone pic flash. SEND IT NOW NOW NOW!



the new 808skate 40oz stock is still going over quite well...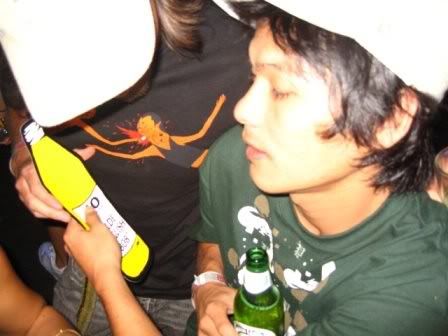 seriously



we LOVE them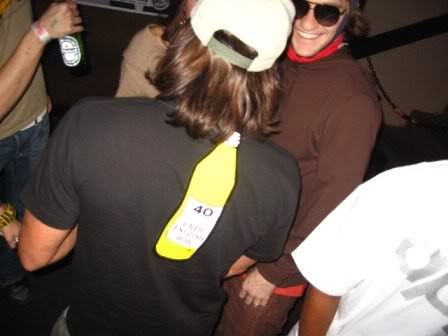 the first entertainer... mariza franco



jason! a million thank yous for the shout-out in your column bro. you make me feel *so* important.



whatchooo know about photog geniuses



whatchoo know about charlie longhi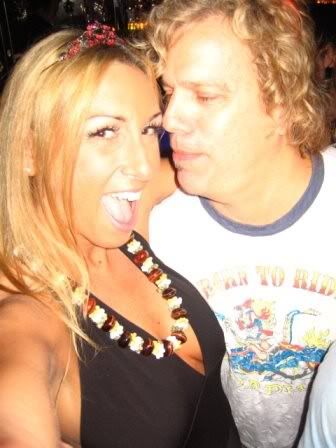 MARIA REMOS APPEARANCE. is it thursday yet? having jazz minds withdrawl.



PABLO MCCALEB! thanks for the veuuuuuuuuuuuuurve. call me. let's drink it.



mad dog anthony appearance.



JUSTIN PARK APPEARANCE! hot artists who bring birthday boys to my party kinda sorta rule. S'UP!



and now, a moment of silence for sean patrick reilly's absence....



KANOE!



i love nina roxanne dot com



anton glamb bitches!



whatwho?!? it's colin from colins kicks! i miss you.



the corsican sailor who saw it fit to provide me with that bottle of dom. grazie.



anton's dancers were delicious!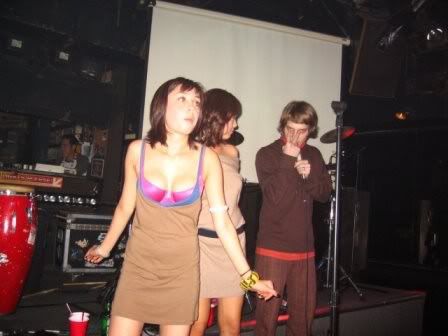 they came all the way from new york to perform with him too. awwww.



HEY. that's MIIIINE. drink your sticker.



ha ha these two.



friends of me



dance party!



ha ha THESE TWO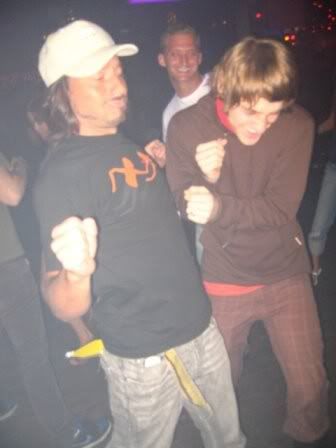 who gets their own private supersexy party goddess entertainment? ahem... ME.



good times good times. thanks everyone for coming. it was the night of my life.

thursday night was FUCKING BULLSHIT. but fuck it. lying is your thing. internet exploitation is mine. nobody is perfect, right?

on to friday then?
back at mako's for a holiday dinner party.



saieko! vince! S'UP!



i love the holidays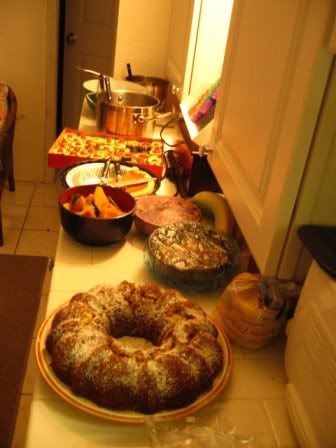 aw! gifts!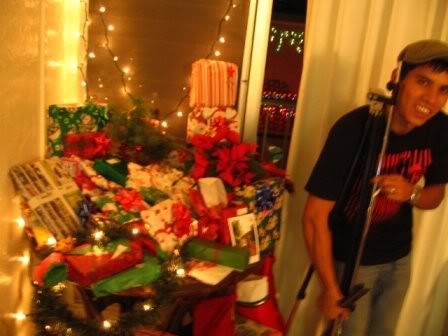 arthur fulton



whatchoo know about pictionary



kc and germ split a bottle of md20/20. GRAPE. what.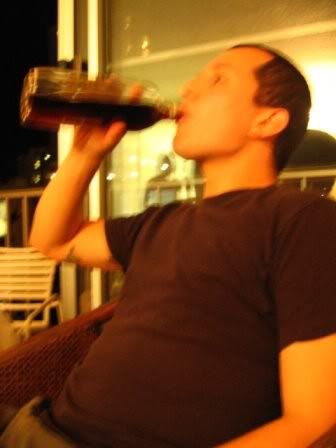 you never think you're gonna be good at it...



..until you master the art of "pointing-frantically-at-same-thing"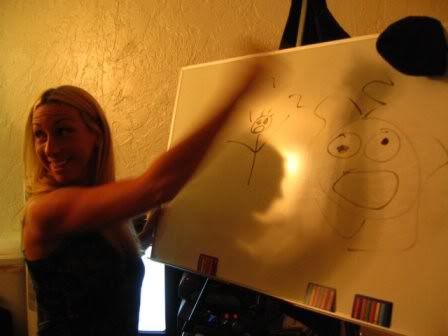 vince picked this up for TEN dollars. *jealous*



dug out to catch the show in kaimui w/kc.



HAMBURGER EYES! sooo stoked they are here.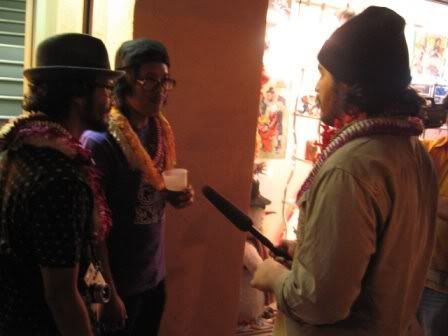 what's even better? ANTON is playing across the street at coffee talk.



but first...



FOATS!



dug out but heard anton's show was grand. his computer broke so ted provided all the beats with his MOUTH. i know he's capable of this, that kid is a musical genius. guranteed everyone there had a blast. sorry to miss it. boy wins every time.



christmas



super christmas morning three hour walk. love those.



christmas day with tim jackson and his girl kazuyo. and jeremy on myspace!



represent



can kinda see diamond head from their place



the sunset is nice too



KAZUYO!



we brought the ham. we're ham bringers.



i took that one



awesome time with the homeys. dug out to catch the last part of jimmy beach slash james owen's fabulous fondue party



never been to jimmy's place without him cracking open champagne. even on random weekdays. love this boy, people



mmm?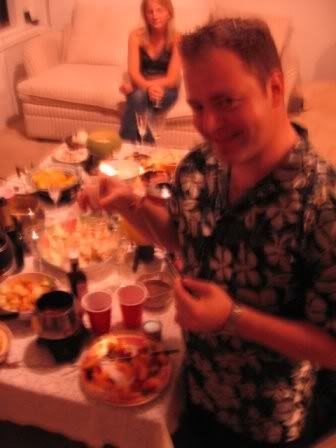 JAAAAAY! aw. jay. and MIIIIIIIIIKO! aw, miko.



that's ryan over there. fondue god. they had like seven pots. some with oil for making tempura. some with crazy concoctions of cheese and spices and garlic and and and...



...some of the chocolate was even.... herbal.



i must have eaten an entire butternut squash. boy ate the equivlent of three whole onions. it was a lovely evening.

chris always has gloriously elaborate stories.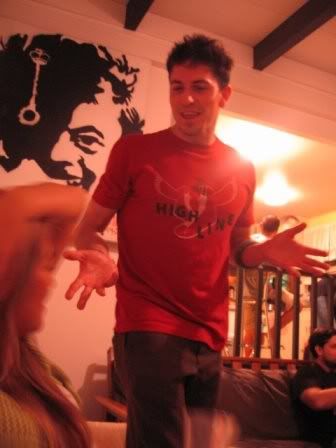 shoots, jimmy. you've outdone yourself again.



boy has officially claimed this spot. i dare you to find it.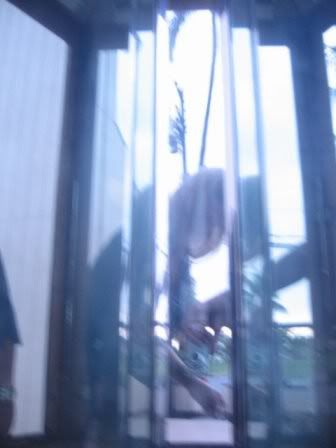 happy holidays everyone. our clothing company will host a party at the wave i hope to see you there. after we're checking out big trouble in little china. can't wait to see the new place.