hi. what did you do this past weekend?
i went to a garden party at iolani palace.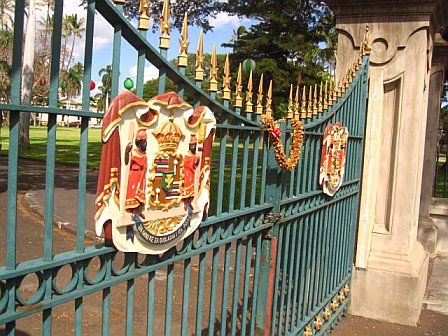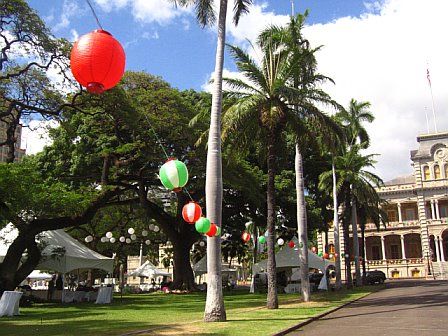 how to be fabulous at the palace. starring lacy matsumoto...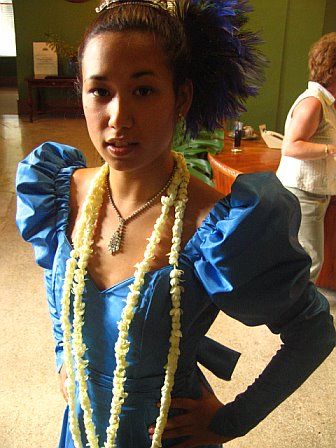 ... and miss kaleihikina akaka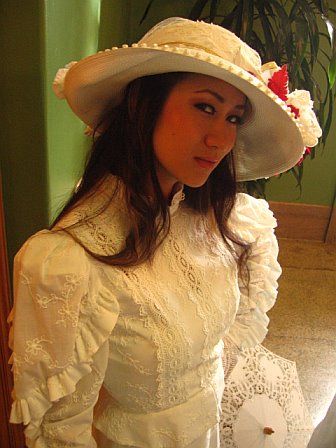 i wasn't super stoked on the figure-UNflattering taffeta. i was hoping for, you know, white cotton. eh.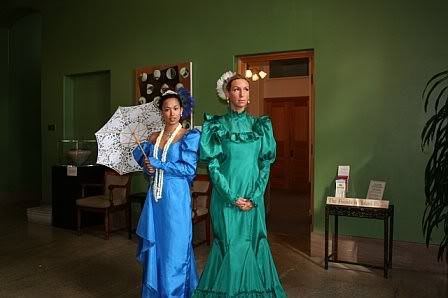 unfortunately there's only one girl this dress would fit so nicely. never mind, FORTUNATELY was what i should say. thank you thank you, princess kailuani fashions.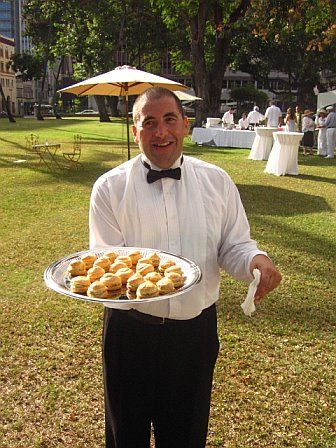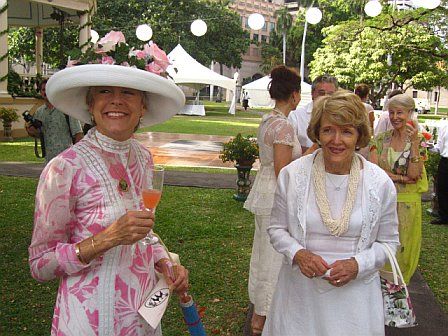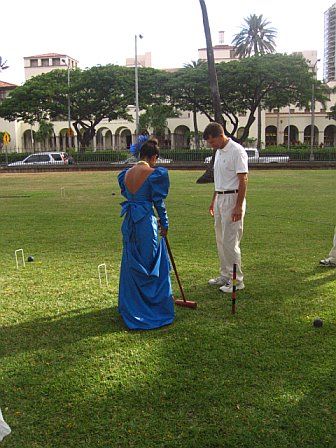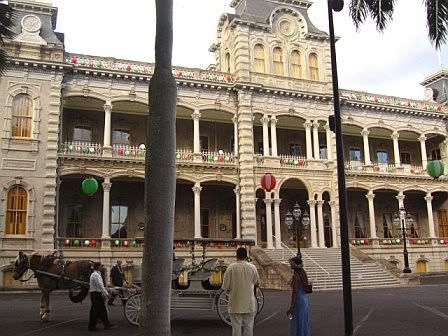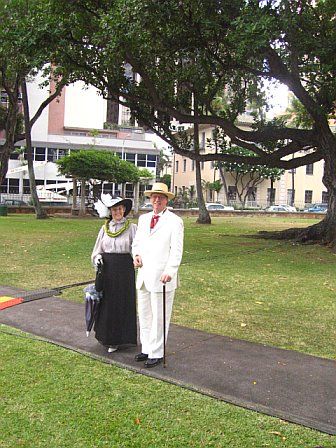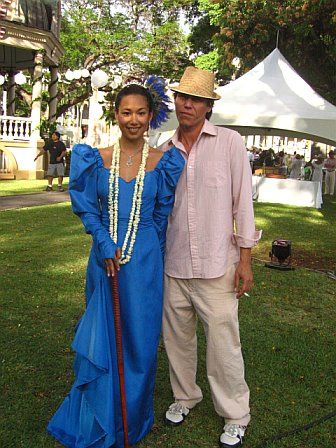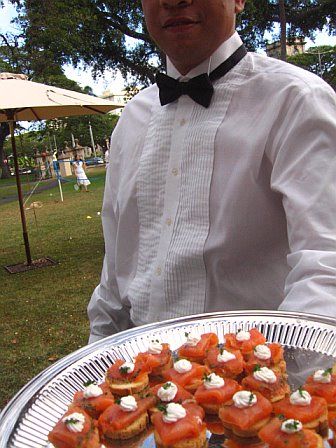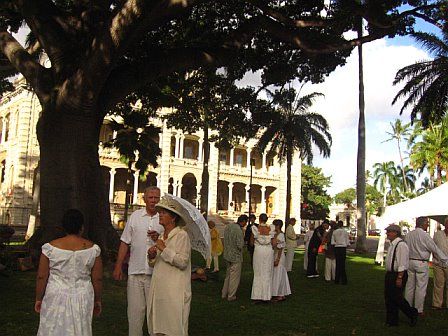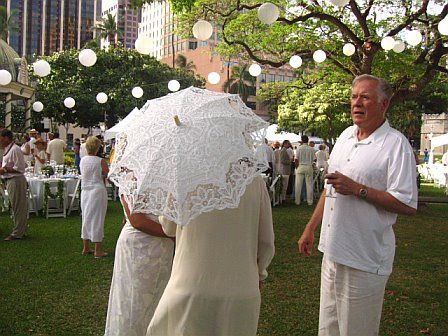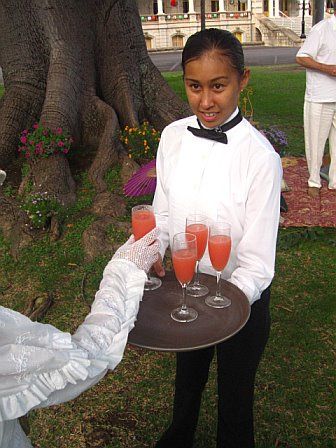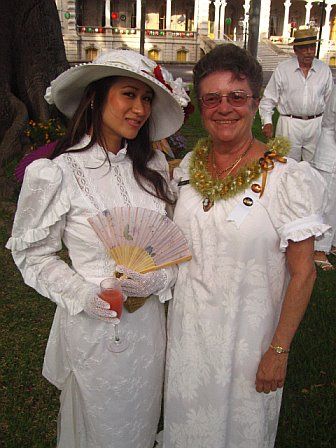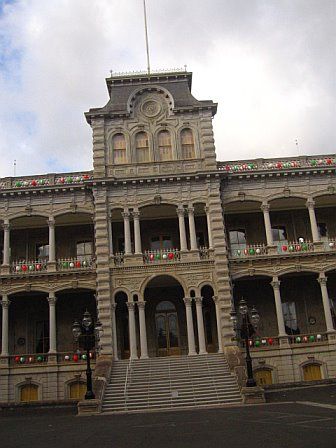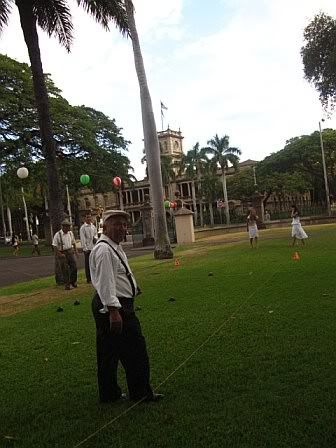 this girl was by FAR my favorite. soooo pretty and by far the most original ensemble at the party. i love you, beautiful tea party palace girl!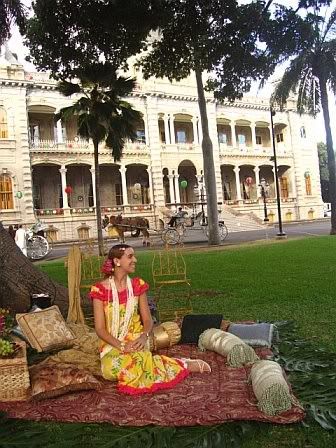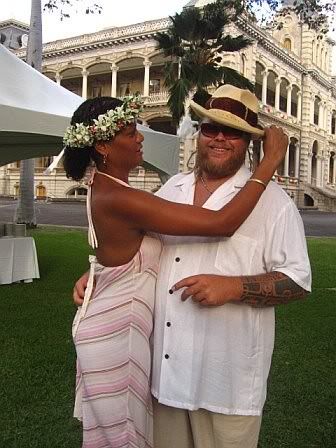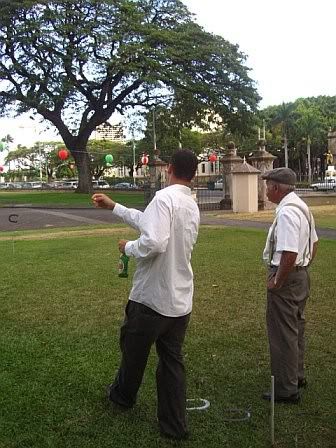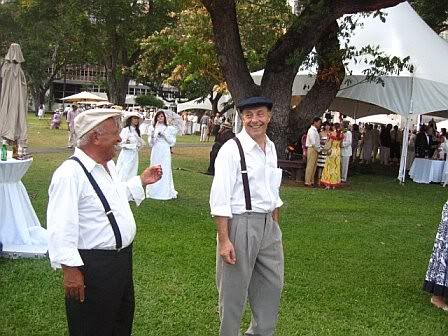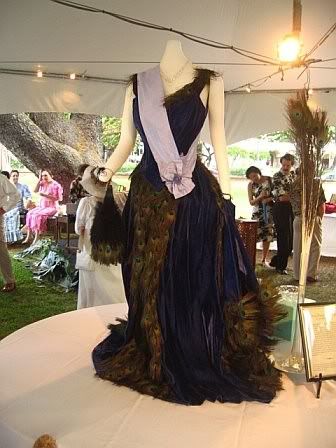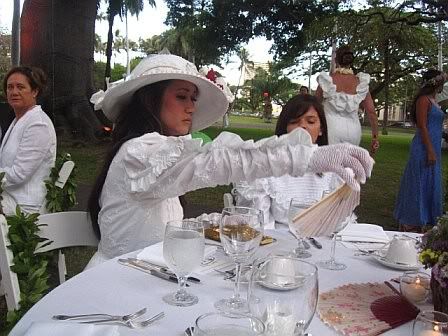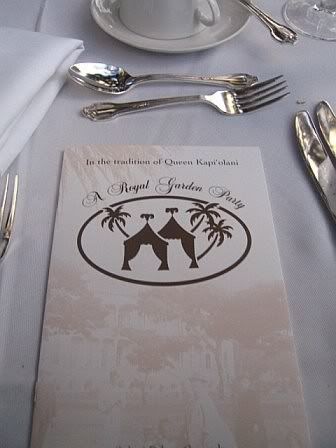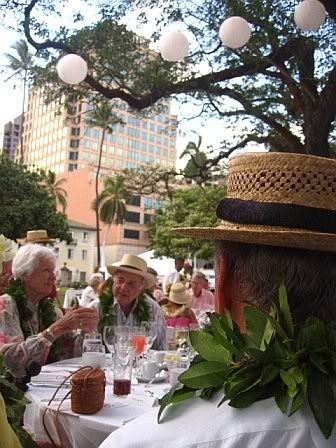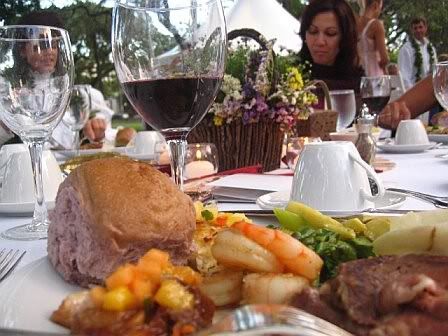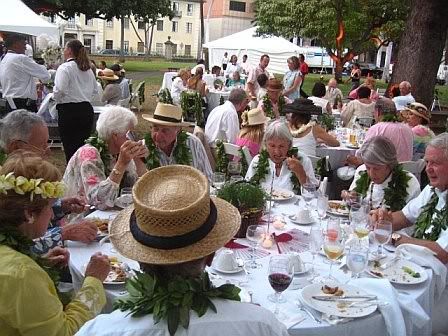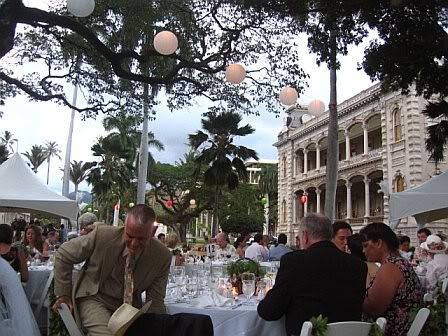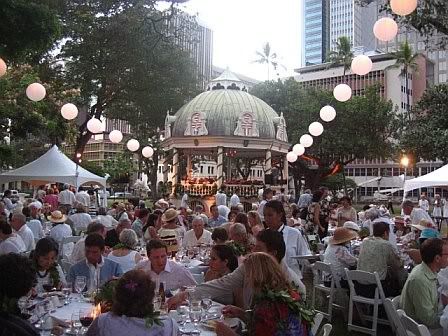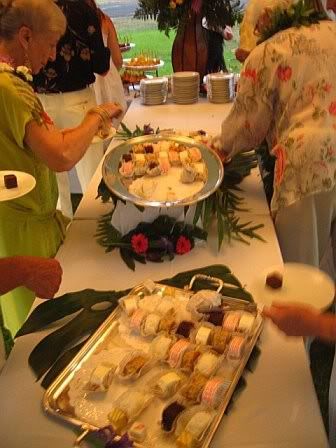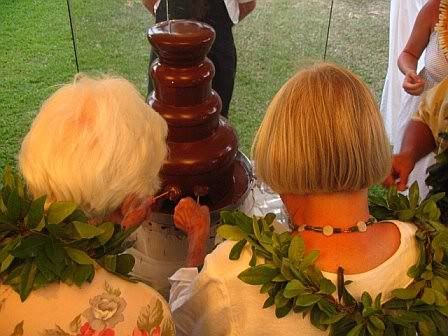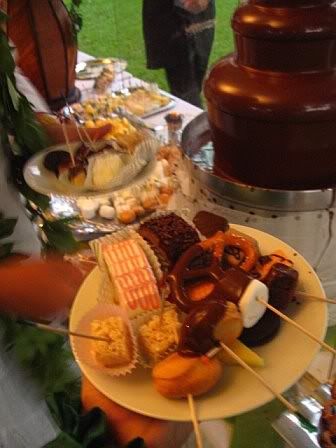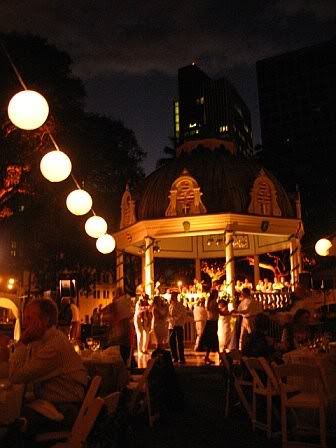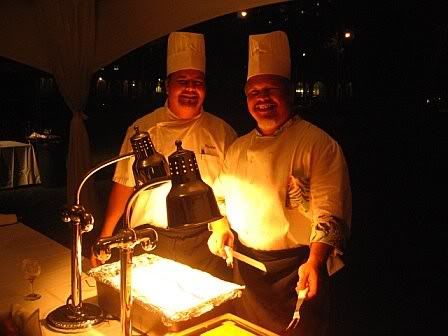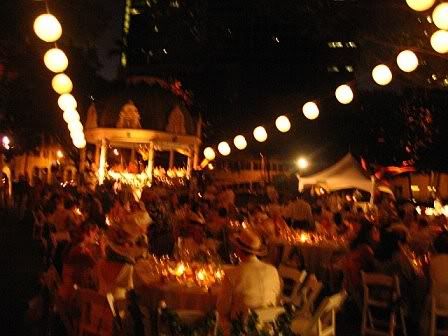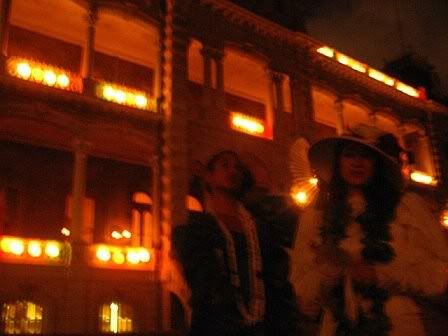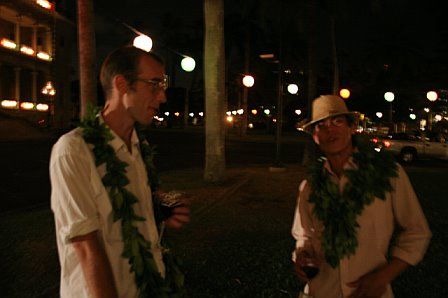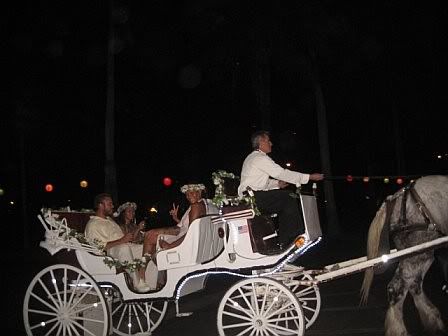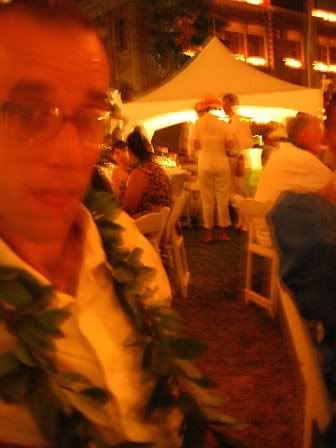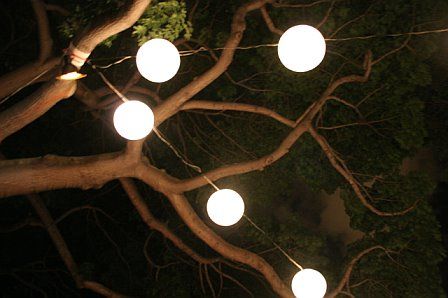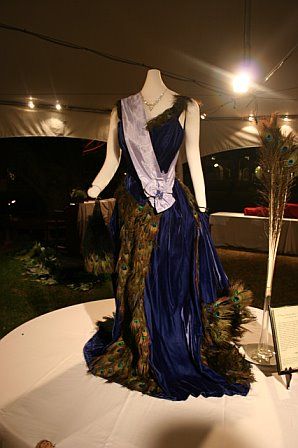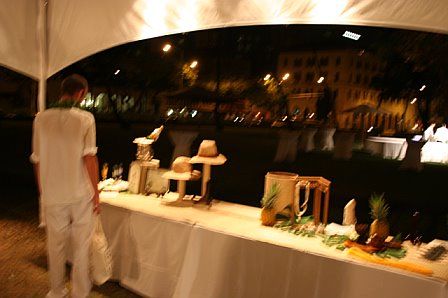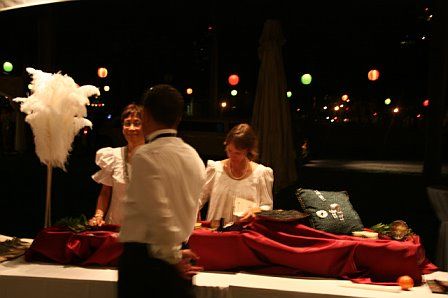 this weekend the most fantastic king brit is back at next door, in case you didn't notice. heh! see you theeeerrrrrrrreeeee.