so kenny invited everyone to hanks on friday to celebrate lilly's birthday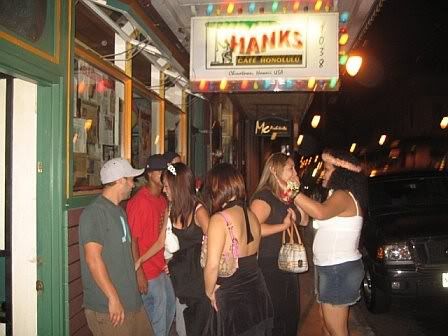 it was great rowdy hawaiian fun



Pa'a



were you in chinatown this past weekend? i'll go ahread and apologize on behalf of the entire city for the cops deciding that they are going to crack down on the people heading out to Bar35, Indigo and Next Door, vice the ice dealers and scabs that dwell in the shadows.



meanwhile back inside hanks. kyle and rene have similar shoe taste.



alcohol rears its ugly head with too much money dumped into the megatouch and a group game of erotic photo hunt



lilly is back home in samoa for three weeks at the time of this writing. poor kenny.



germ introduced himself to me as the "new stylish jeremy".



kyle said the drummer guy works at the academy too. i wasn't in a state to really see anything clearly at this point.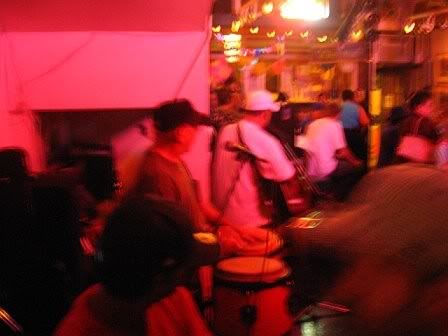 what a great night. thanks lilly and kenny. oh ps: i love hanks.



oh, ps again: have you been wondering if matt sikes was ok? the answer is YES! yes, he is.



saturday morning lurking the beach in waikiki. bloody mary's with zana after.



the cat is ok. i think? he really needs to loosen up, man.



had a great a'ala park bbq saturday night. there is proof... in our brains. mikey had a birthday bbq that lasted all day into the night.



seeing as new york is, like, 5000 miles away and there were, like, 30 people there... i'm thinking there might be enough money in there for the in-flight headphones purchase and maybe a beer.



i'm not gonna lie, i was the one who got the crew to don the caps.



tim jackson.



NOW it's a party



i'm actually very proud of mike martinez. he had been drinking pretty much all day and had the same cooler than school composure he's known for...



the death scene..... of...... a red streamer



hooray!



still the same cool calm mikey, maybe slightly off-balance



cruised through hy's steakhouse. this place. oh MAN i love it. sooo classy and old school. best place for a drink everrrrr.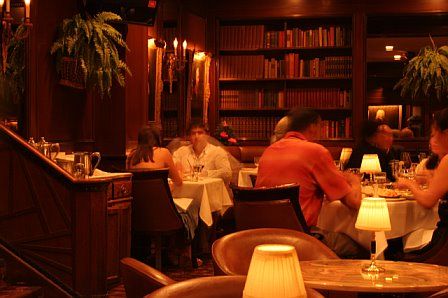 saturday there's music, this guy is some sort of business or mathmatical genius i hear.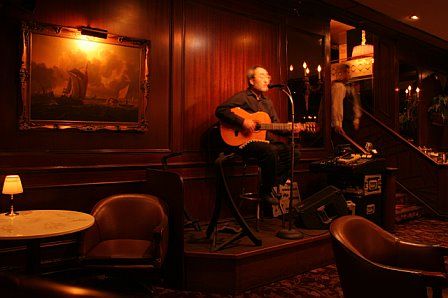 also ran through the chocolate fountain at sam choys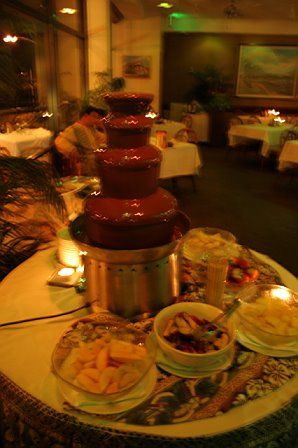 did you know it's free on saturdays? and so dark and sexy. and hey! new jass quartet plays there saturdays.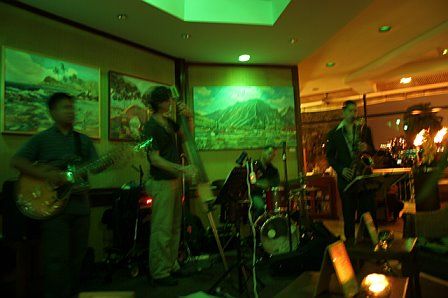 i know. saturday AND sunday beach days? well! life is good. this is mokuleia.
[where they film Lost for my sister and libbe, because i know you two love that show.]



in case you can't tell...



...that's a MONK SEAL!



we couldn't believe it. since there's, like, ten in the world or something. aw! how's it going mister super DUPER endagered seal.



the boys showed up later. just in time to offer their manly muscle power...



...and spear fish



we kicked it on the beach all day with mister super duper endagered seal



they only bothered him slightly, i think he was actually psyched to think there might be some of his super duper endagered monk seal buddies on the beach with him



they caught more than one fish with those spears.

BEN


germ



seana



silent john



payne



kc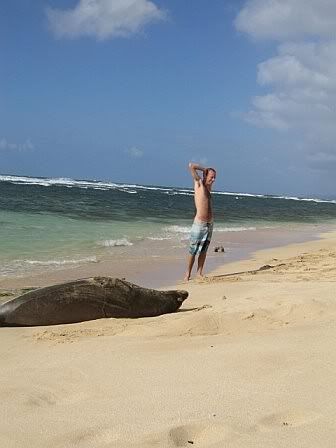 there's your preview of the Skaters of Honolulu 2007 Calendar. Check with the bedpan for locations and prices.
the only logical thing to do after digging a hole



...but he forgot that it's not going to be easy to eat



those dark clouds loomed all day, but we didn't get rained on til the very bitter end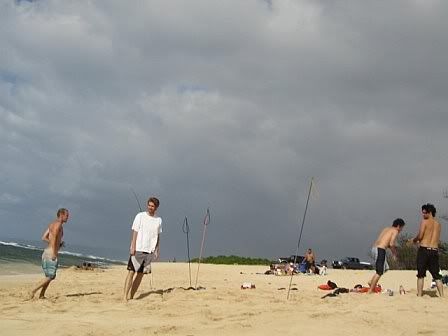 that guy wanted to buy sean's car. he wanted to trade the buggy for it.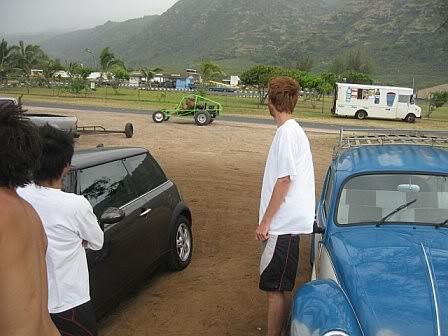 he gave us a little demonstration. it was very souped up.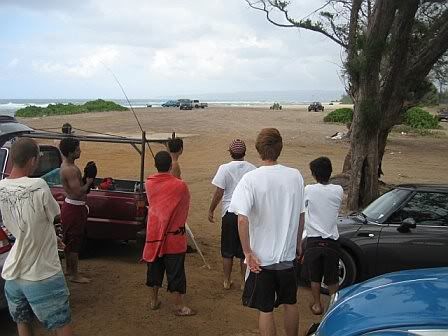 north shore means the boys had to make a kuhuku stop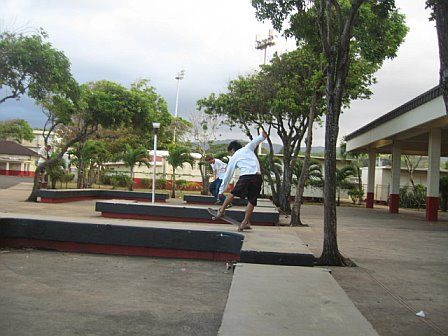 just happens to be across from the BEST place in the WORLD to get fresh poke.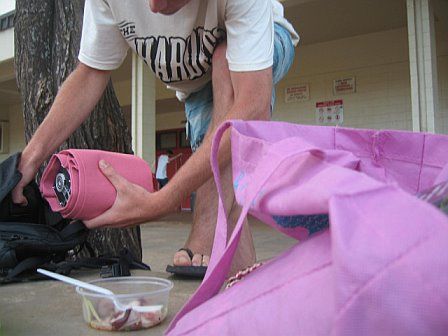 mako ozaki's knee is getting sooo much better, by the way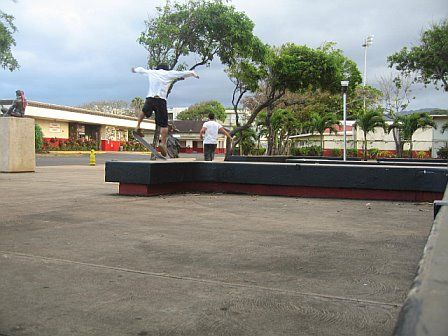 did you see kyle's latest photo? they said he was perched for that one too.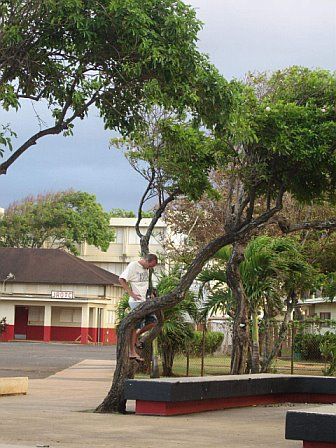 my timing RULES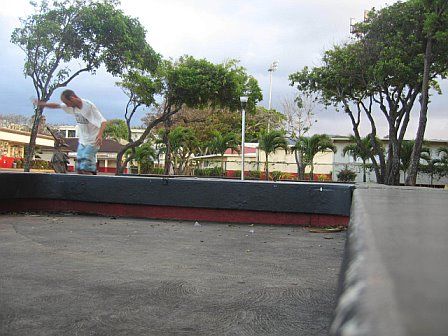 caught red-handed... erm... eating li hing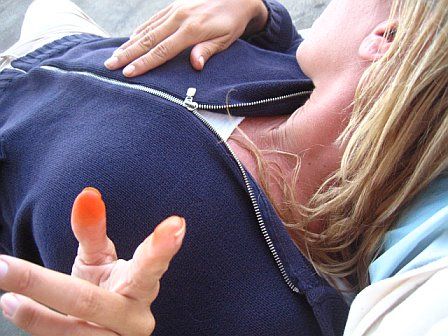 rest in peace silent john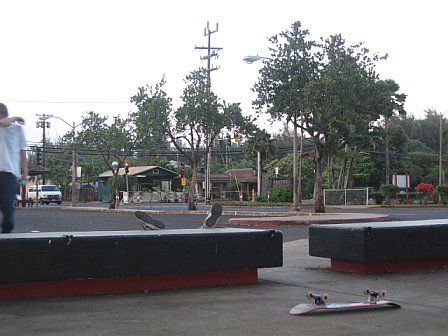 (he's ok)


so that was MY week. how was yours? seriously! tell me. i'm here.

make sure you check out issue two of The Pacific Edge magazine... they have THE BEST nightlife column...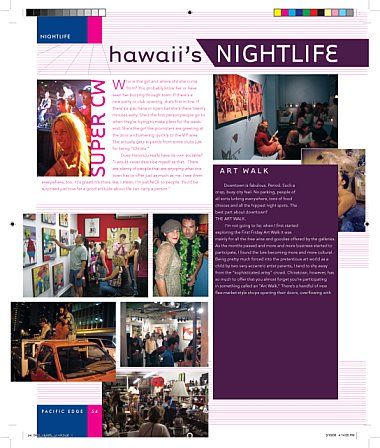 shoots!