today is my birthday.

as lance rae put it last night on our escapade after the gravity lounge grand opening...

"i'm a perfect ten times two plus nine"

YEA!!!!

well the perfect birthday present came from maleko. to meet my favorite band new found glory.

before all that though, i was at the battle of the bands on thursday.

jackie and ryan were there. we were feeling a little defiant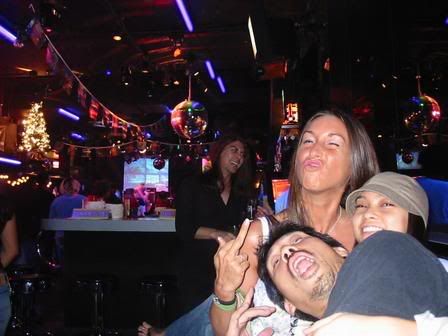 turk cazmerio is extremely handsy. makes even me nervous and i'm the groper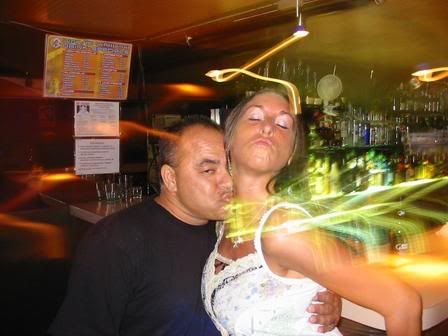 morturary chris. he's used to this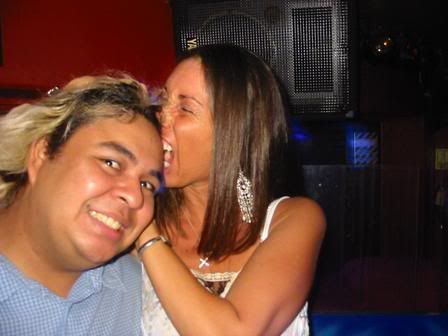 fernando looking too married. ugh.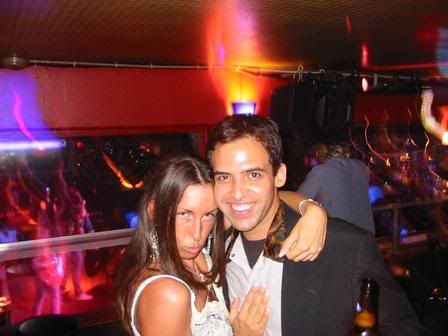 pimpbot is the shit, in case you didn't know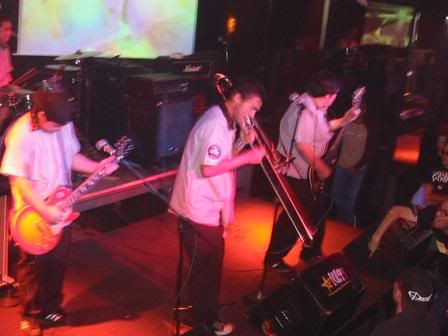 black square is pretty fucking impressive too. i dig all the busy-ness around the stage. they popped all these confetti guns. a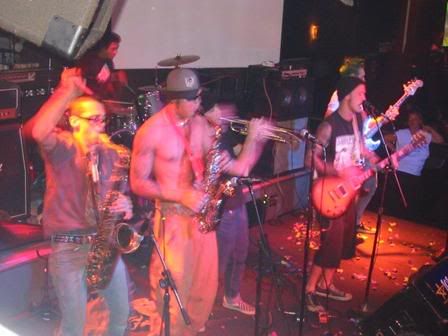 black square sent all their horn section out in the crowd. like i said-- pretty fucking impressive.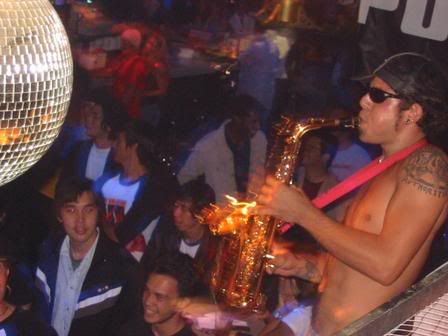 nick and james from over it.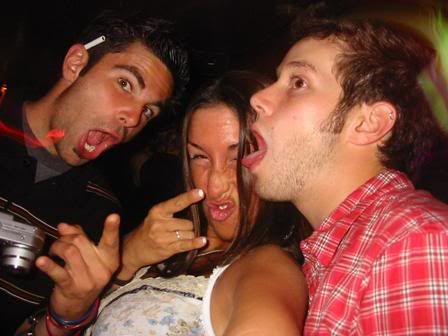 coutrney was there! and maleko was DRUNK.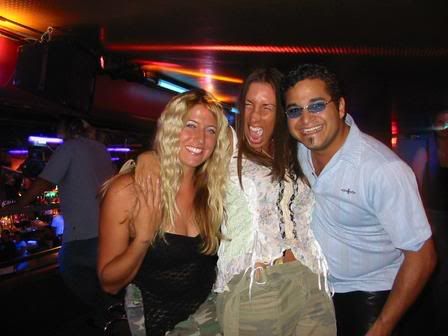 maleko made girls make out for surf fest tickets. too bad i have a shitty zoom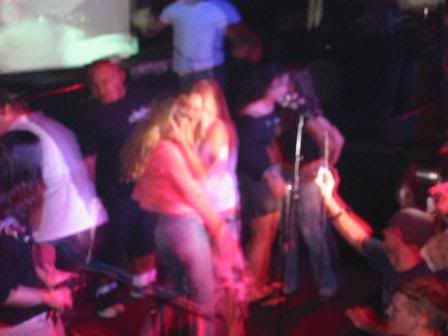 national product. me. over it. julie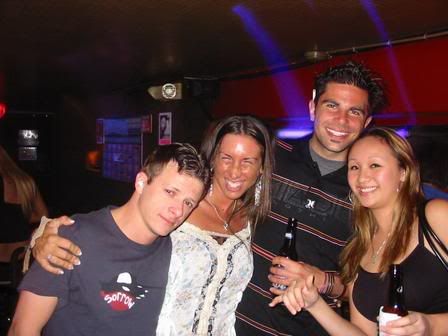 just when everyone thought the winner was pimpbot or black square. here comes these guys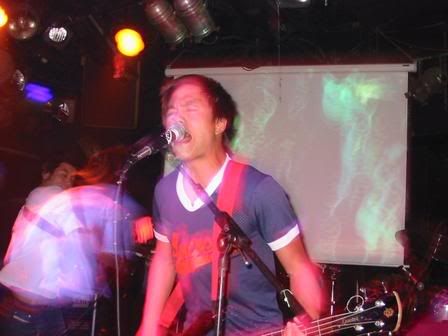 pennylane. they rocked it. they sounded fucking awesome. young but oh so adorable too



so FRIDAY before the private NFG/Yellowcard party thing at bliss i headed over to HIC to see new found glory come by and sign autographs. i heard they might play an acoustic set but they were late so no. whatever.

ian going in to HIC with ryan behind him



club bliss. pennylane was there!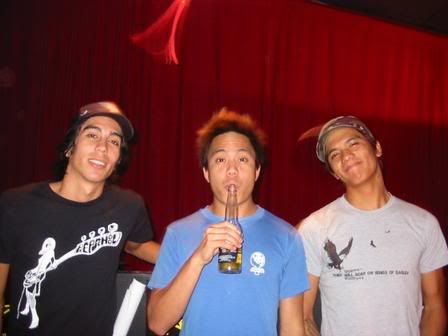 cyrus was swearing up and down that we'd met before. uhm.... maybe in his dreams.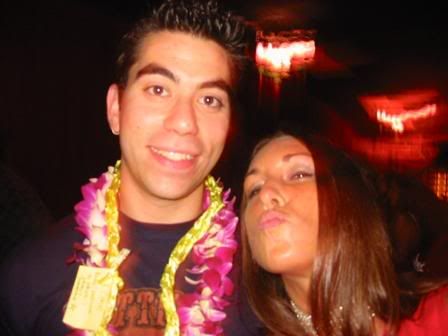 chad.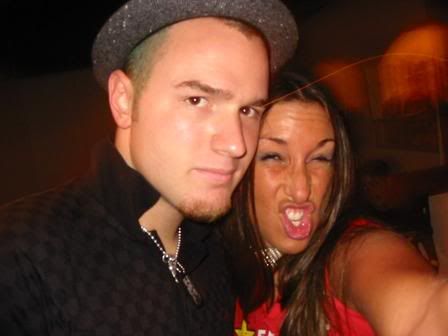 get interrupted talking to cyrus by this blonde kid. he's like "you should meet THIS guy. he plays the drums for yellowcard"
cool. i'm like hello, etc etc etc. then after i tell the blonde kid "cool thanks, i don't know who any of those yellowcard kids are-- i came to meet new found glory".
(turns out blonde kid is IN yellowcard. ooops)
Longineau was actually pretty hot. he was the one who was getting ass to the hotel room that night. right on, man.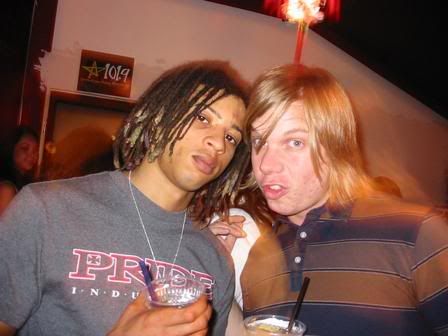 i'm starting to regret using this ridiculous face in every photo. GAWD. ohwellwhatareyagonnado. jordan is like "that's the coolest shirt i've ever seen anyone wear"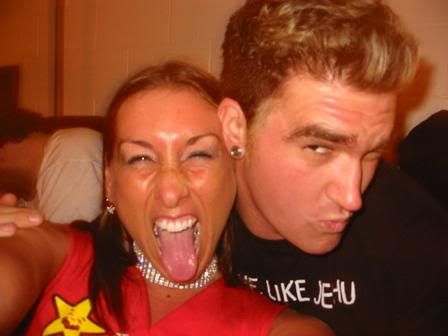 i'm like "so you're the yellowcard guy huh? here let's take a pic. LOOK LIKE A ROCKSTAR!"
(note: steve in background, and sean the violin player from YC pouting on the phone in the back-- he told me later that none of the girls were talking to him. duh, they were all like 13.)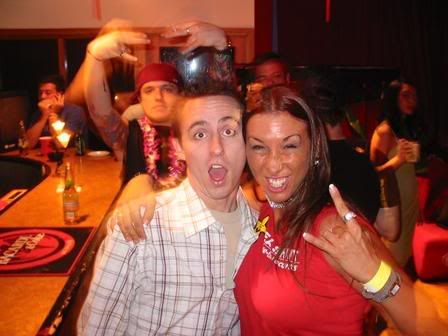 i think steve was already fucked up. shhhh don't tell tho.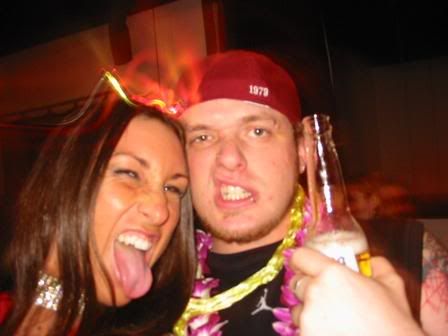 ryan is fucking adorable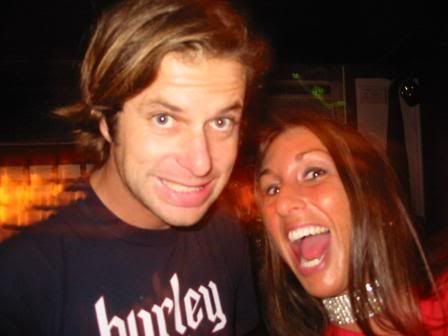 ian and maleko look like they could be brothers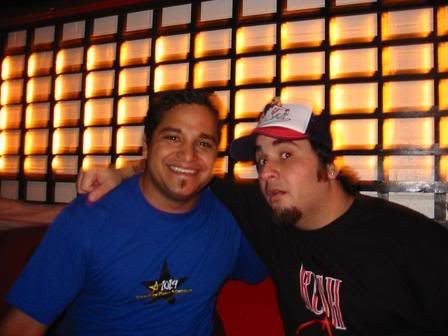 me and ian look like we'd be a lot of fun if we were invited over for dinner.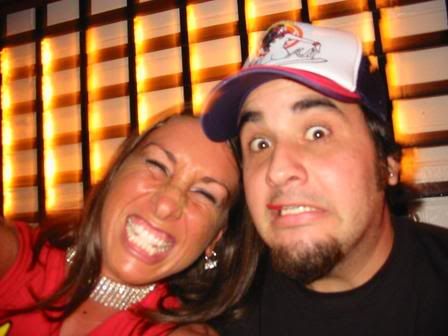 i left club bliss with a hotel room written in sharpee on my hand. rock and roll.

before heading that way me and raena went to lulus for an open tab and the crew from that north shore show for what i found out just today was the wrap party (yes, it's canceled. ugh.)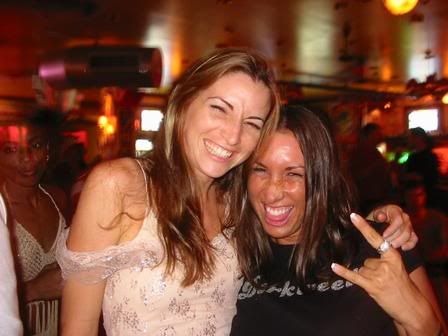 there is a DJ at lulus. i didn't realize that. this place is actually pretty fun.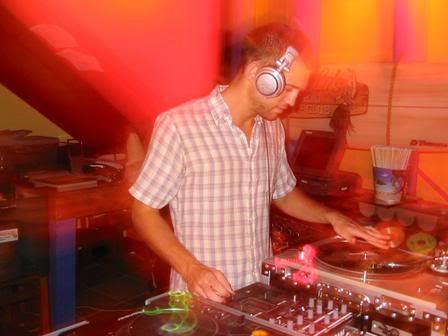 brandon is the drummer for rise against. and stu is the guitar tech. they were rad. cruising at the bar at lulus and eventually came back to the hotel with us. (and got in trouble for throwing stuff off balcony. rock and roll.)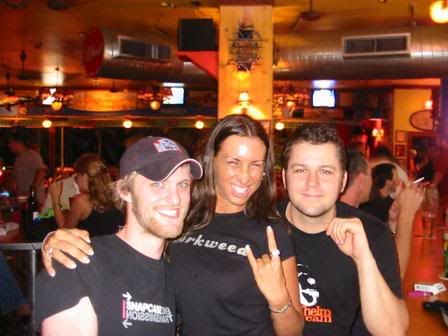 harry-- the N.S. exec producer with raena and mark who played "kai the valet". awwww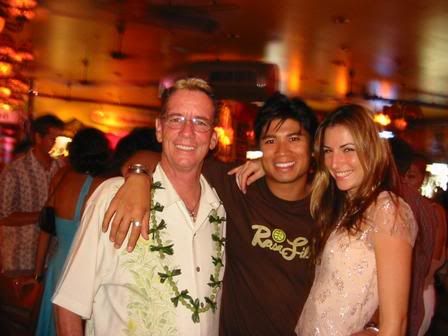 cory is an actor. and like 20. and canadian. he's still fun and a cool dancer.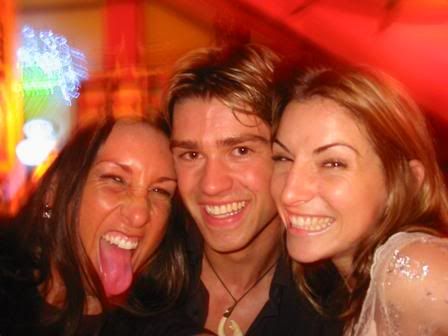 dancefloor schenanigans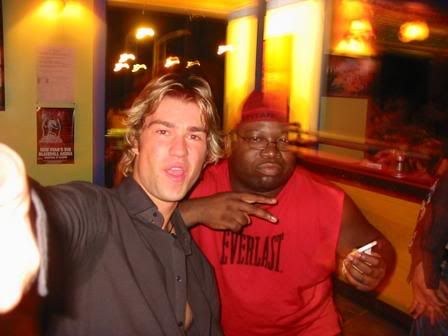 now we head over to the marriott. oh man. i thought that kind of stuff only happened in the movies. my most favorite punk band and this adorable new rock band called yellowcard. they were all very accomodating. i should have put out. so much fun i can't believe it. me and reana were like the only girls there. so much fun. i'll tell you more someday.

back to wave to see what's up. YES it's matthew grim. my favorite person on the planet. and amber. oh MAN i love him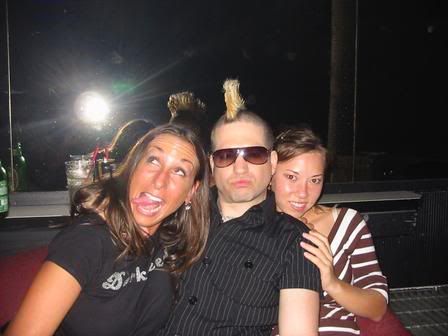 now it's 5am and flash is waiting for me at the wave. time to convoy to surf fest.

i'm tired. it's dark. too dark to find our spray-painted reserved spot.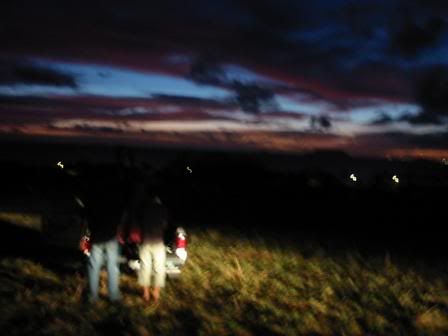 okay. it's lighter now.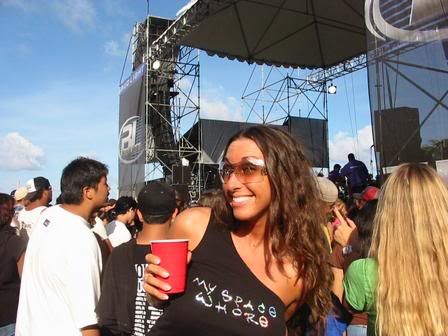 what the bands see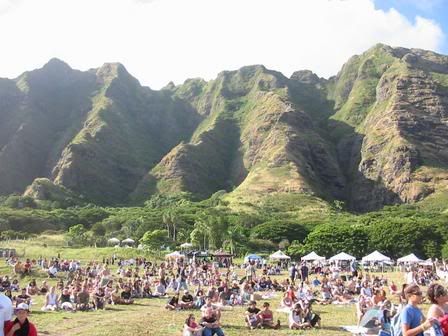 kids being kids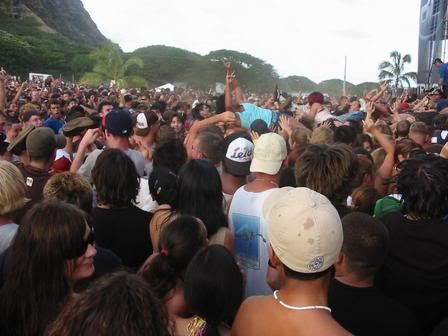 over it. they are so cute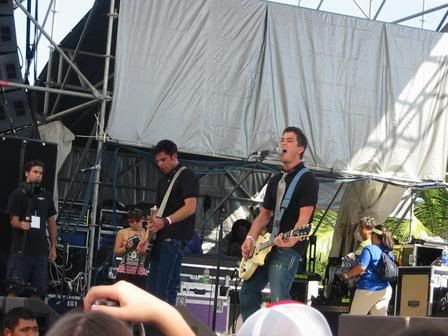 sean. he loved me.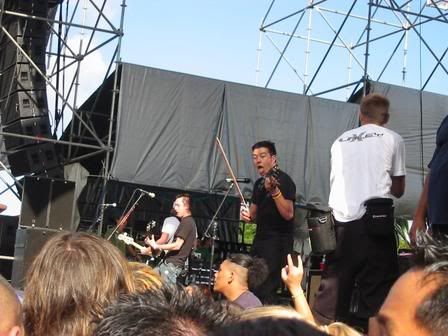 i'm serious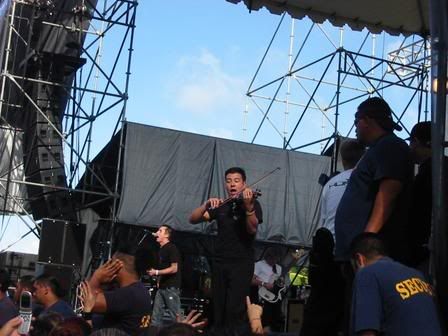 ian did too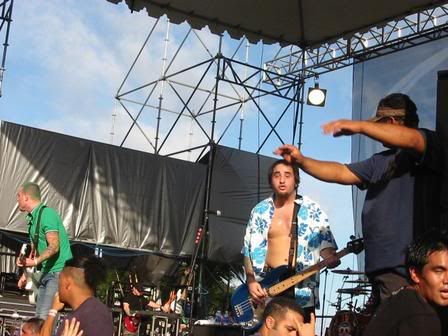 chad jumping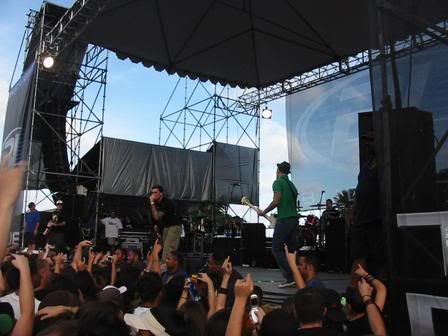 jordan talking about something emo


TONIGHT is my birthday people.
if you're still reading please come by the wave to celebrate. you will never believe how many cool people i can congregate in one room. it's gonna be great. come make friends and watch me make a fool out of myself.